Most seven-year-old girls are in a phase where they learn the concept of freedom and delight in the things they see and experience outside the home. At this age, they must have developed various interests, especially when it comes to the games and toys they play. They also gain motor skills as well as language and cognitive development.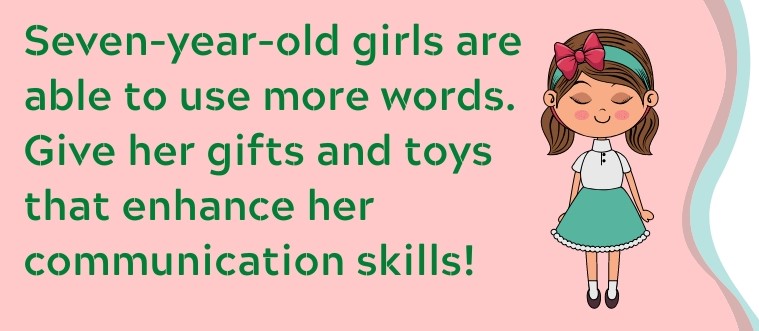 Seven-year-old girls might still be a little clumsy and uncoordinated, but at this age, they are also learning (and some mastering!) how to ride a bike or dance. They also learn reasoning, language, and logic skills.
In the emotional and social aspects of their development, most girls of this age grow more independent. They are beginning to navigate the world connecting with their peers, although most of these friendships are often unstable.
Seven-year-olds can now use more words with an expanded vocabulary. To bridge the gap between the school lessons they learn and their experiences at home, offer them toys that can enhance their communication skills.
What Should You Get Your 7-Year-Old Girl?
As parents, it is your responsibility to provide them with the best resources and environment to develop their newfound hobbies and skills. Some girls might be into dolls and board games. Others might prefer outdoor activities. Whatever their interests are, make sure that they have the best toys that highlight and enhance their abilities and skills.
There are a lot of toys to choose from, but picking one that can suit their taste and help with their growth and development can be tricky! Let us help you make an informed buying decision! Here are our top five toys for your seven-year-old little girl: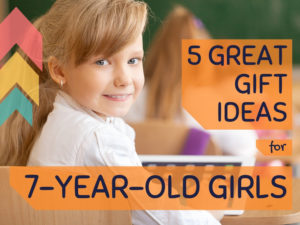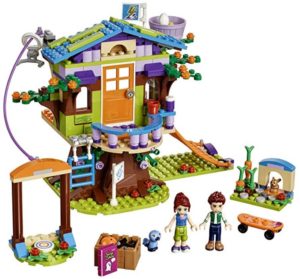 Girls who have reached the age of 7 often develop a fondness for roleplay and creative adventures. What better way to encourage this interest than by giving them LEGO Friends Mia's Tree House Creative Building Toy Set from Lego?
This detailed treehouse toy includes a zip wire, attic with roof opening, and a climbing net. Composed of 351 Lego pieces, this treehouse also features two mini-doll figures, Mia and Daniel. To keep them company, they also come with two pet figures, Mimi, the bunny, and Cinnamon, the bird.
The kids will have a grand time building the treehouse, honing their creativity and imagination in the process. All 351 pieces are also compatible with all the other Lego building bricks. After building the set, your little girl and her friends can proceed to hours of roleplay where their mini-doll figures can whizz down the zip wire or hide in the attic.
The dolls are buildable, making it possible for the kids to swap the dolls' clothes and body parts to build it to their preference. They can create all sorts of scenarios, with only their imagination as the limit.
While the toys are safe for seven-year-olds, it is still advisable that you supervise their play to avoid any unforeseen accidents.
Mia's Treehouse Creative Building Toy Set from LEGO is available on Amazon with an 86% FIVE-star rating!
2. Ultimate Light Board Drawing Tablet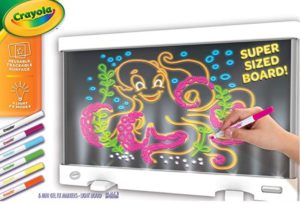 Does your child show interest in doodling and other creative endeavors? Then the Ultimate Light Board Drawing Tablet from Crayola makes the perfect gift for any special occasion.
Made for girls (and boys) seven years of age and older, this toy set is composed of a light board drawing tablet and six mini washable gel FX markers. It also comes with built-in marker storage to keep the toy set organized.
Kids can remove the back of the light-up toy to trace the glowing designs. They also have the choice to keep it blank and create their designs instead.
The idea is to draw directly into the whiteboard using the markers. Your child can then turn on the board and showcase her design with the help of the bright LEDs. When they are done and want another creative drawing, they can swipe the screen clean. It is that simple.
Of course, the materials used for this creative toy set are safe and child-friendly. However, supervision is still recommended. You can help your child with their creative activity while you are at it, giving you the chance to form a bond with them while ensuring their safety.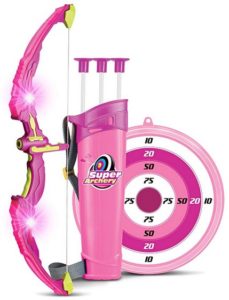 Who says girls can't have adventures? With the Light Up Archery Bow and Arrow Toy Set from Liberty Imports, your little girl can explore the promising sport of archery.
This playset is composed of an archery bow, three suction cup arrows, bull's eye target board, and a quiver. This Archery and Bow toy set is the perfect outdoor toy for your adventurous princess and her friends. You can choose to set up a play area for them in the yard and watch them as they have fun.
This toy set can bring their imagination to life. In the process, they will be able to develop their hand-eye coordination and sharpen their shooting skills. Aiming for their target is good exercise for their eyes. The different LED light settings can help them quickly locate the target and shoot. It also helps them develop intense concentration and improve their patience.
Designed for children seven and above, this toy set is entirely safe for your little girl's use. Your presence and guidance, however, is recommended.
A pink, light up archery set… YES!!!
4. Smart Watch for Kids with Camera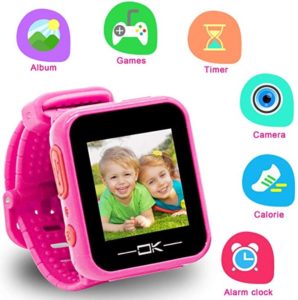 Do you want to teach your little girl the value of time? Then make it easier by appealing to their sense of fun and adventure. Pussan's Smart Watch for Kids with Camera is a cool gadget that can help them read and understand time in an enjoyable way.
It comes with all the functions that you need in a smartwatch, from activity tracker, clock, stopwatch, calendar, pedometer, health, countdown, and setting. It also includes 20 different clock faces that kids can select according to their mood. Even better, your little girl can also enjoy playing games and taking photos with this smartwatch. She can start taking selfies and use a selection of filters and frames to spice them up.
For the games, the options are quite educational, including a multiplication game and a host of pet games. These games can help improve their ability to respond, logical thinking, and hand-eye coordination.
This smartwatch is made from safe and friendly materials. It is also equipped with the function to set the daily game time, letting you limit their screen exposure. As with other toys, parental guidance is encouraged.
The perfect gift for a 7-year-old girl who is not even close to being ready for a REAL phone! They will be the envy of all their friends!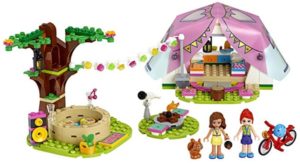 Building LEGO pieces can spark their imagination and creative juices. Another LEGO set comes with Nature Glamping Building Kit.
Perfect for 7-year-old girls, this pretend-play camping set features a LEGO tent with a soft plastic roof, two mini-dolls, a toy squirrel, pretend campfire, telescope, and hot tub.
All of these well-designed pieces provide an immersive camp experience for your little girl as she and her friends pretend to camp outdoors and explore nature. They can build the tent themselves, make the bed, and wheel in their mini dolls aboard the bicycle.
They can also experiment and innovate using bricks from other LEGO sets. The made-up scenarios can also hone their social and emotional skills as they solve problems and communicate.
This LEGO set can encourage your little girl's love for the outdoors and enhance their sense of adventure. While these toys are safe and child-friendly, it is still best if you supervise and keep your eye on your child while they play.
4.8 out of 5 stars makes this a no-brainer! The LEGO Nature Glamping (totally love that word!) Kit will be your "doll's" favorite toy!