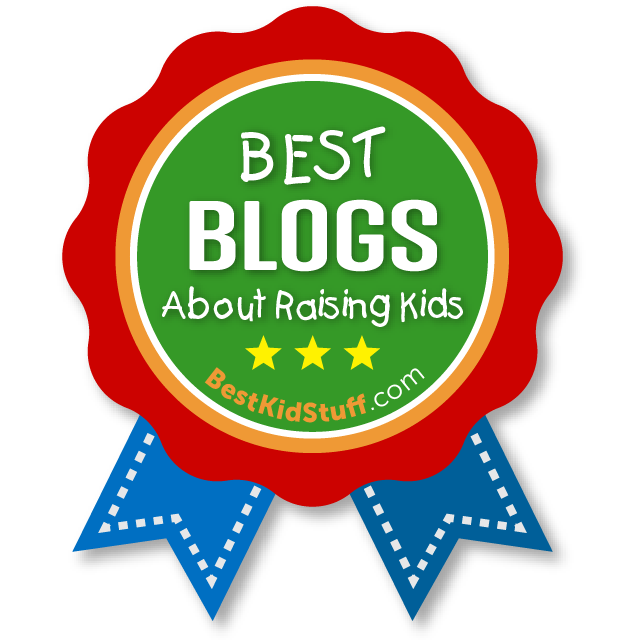 Sure, parenting doesn't come with a manual. But parenting blogs can come pretty close. Whether you're looking for parenting advice, baby product reviews, homework tips, nursery inspiration, or tantrum solutions, parenting bloggers have your back.
Blogs can give you the information, advise, solidarity, and humor to get through the toughest challenges of parenting and celebrate its brightest moments.
Why seek out a parenting blog over a book on parenting? For one thing, "raising kids" blogs have a unique personal voice. This is especially true for single-author blogs, but those with multiple contributors also tend to share the same perspective and way of writing, which allows readers to develop a really intimate connection.
At their best, blogs about raising kids feel like sharing a cup of coffee (or glass of wine!) with another parent, as they share their child-rearing wisdom and humor.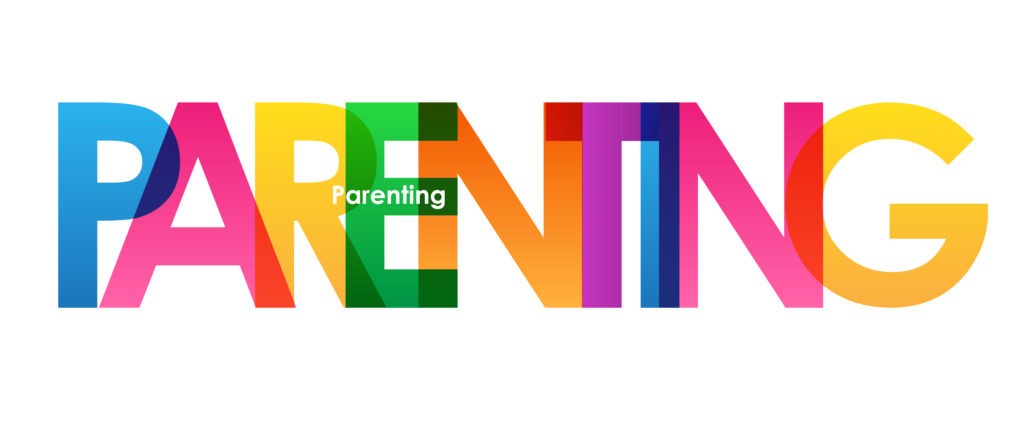 Another great thing about reading child development blogs is the constant updates. Parenting has been around forever, yet there's always something more to add to the story, whether it's the lowdown on new apps your teens are using or just a fresh round of tips for feeding your baby.
Unlike parenting books, parenting blogs deliver fresh content, which keeps you inspired, informed, and motivated to be your best for the people who matter most.
Blogs also offer the chance to connect more deeply with the blog's content and readership. If you've become a dedicated follower of a certain parenting blog, you've likely commented on particular posts, followed the blog on social media, and maybe joined the blog's forum to exchange messages with other readers.
You may engage with other content as well, such as a related podcast, magazine, newsletter, Pinterest board, product line, or e-book series.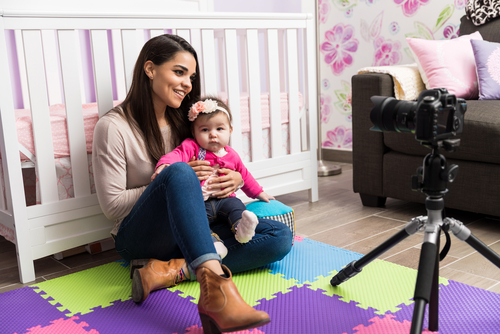 Of course, what makes a good blog can be subjective. That's obvious from the sheer range of blogs about raising kids out there- every parenting perspective, blog format, and writing style is represented, and has its own following.
To bring you the Best Blogs About Raising Kids, we've analyzed and ranked a large number of parenting blogs based on a few essential factors.
We looked at each blog's popularity (based on its social media following) and the frequency with which it's updated. We've also looked at the quality of its posts, in terms of how rich they are in links, images, facts, videos, and related content like tip sheets and printables.
We've analyzed its breadth of topics, giving a higher score to those that cover a range of parenting issues, child ages, and family situations. And, because the user experience matters, we've taken readability into account, giving a higher score to pages that have fewer pop-up ads, easy-to-navigate pages, intuitive formats, and clean design.
With its popularity, breadth, content frequency, and quality, Scary Mommy is our top pick in Best Blogs About Raising Kids. This top parenting blog was begun by then-stay-at-home mom, Jill Smokler, in early 200 as a way of documenting her time away from work raising her little ones. Her edgy humor and frank discussion of all things motherhood (and we do mean all things) took off, and she began inviting others to share their perspectives, as she was soon unable to keep up with the massive following her parenting blog generated.
Today, the blog is owned by the Vinit Bharara of the Some Spider Studios media company, and has a bigger audience than ever – millions of followers on Twitter and Facebook! The numbers get even higher if you count the followers of the related pages for non-child discussions, the "Scary Mommy It's Personal" Facebook page and the "Scary Mommy Tweens & Teens" Facebook page.
Why the massive popularity? This blog voices sassy, bold, and potentially provocative opinion pieces, such as "Why You Need My Toddler's Consent to Touch Her," "I Had an Elective C-Section and it was Awesome!" and "How I Survive the Hell that is the End of the School Year."
The blog has multiple contributors, but the cheeky and frank voice remains consistent throughout. At its core, the message behind each post is simply 'parenting doesn't have to be perfect.' That's probably why millions of parents, always trying to do their best and frequently fumbling in the process, find this blog so relatable.
This parenting Blog really stands out for its enormous volume of content. With so many bloggers working for over 10 years, it seems like there's a post on every topic imaginable. Fortunately, the content is very well-organized.
Scary Mommy has sections on Pregnancy, Kids, Living, News, and Beauty. Within each section are a number of sub-headings. For instance, under Pregnancy you'll find Pregnancy 101, Infertility, Miscarriage, Labor and Delivery, Postpartum, the Preggo Nancy Guide, and Baby Names.
In addition to blog posts, the site has a short-post community forum called Confessionals, where readers share off-the-cuff opinions, complaints, and musings. There's also a shop that stocks everything from "one strong mother" bracelets to "mommy's sippy cup" wine glasses. There's also a section for videos, with titles like "moms against low-rise jeans," and "unscrambling the process of egg-freezing."
A recent post we liked was "All Men's Restrooms Need Changing Tables," which tied the lack of baby changing tables in men's bathrooms to larger issues of gender parity, shared parenting, and public perceptions of mothering.
what we love!
Huge volume of content going back over 10 years
Broad range of topics related to raising kids of all ages
Diverse representation in terms of race, family makeup, sexual orientation, and abilities
Humorous content and seriously frank discussion of parenting topics
Content is frequently raw and authentic, giving support to struggling parents
Score
Popularity: 94/100
Post Frequency: 90/100
Post Quality: 100/100
Topic Range: 100/100
Page Navigation: 100/100
Overall score: 96.8/100
Motherly describes itself as not just a blog for moms but a "lifestyle parenting brand" that's dedicated to "redefining motherhood" for a new generation of mothers. This blog about raising kids seems to be geared towards professional women, and has a polished design and voice. This parenting blog has got plenty of style and substance, with a focus on well-being, from emotional to physical.
With content designed to be highly sharable (with short, clear posts and plenty of Instagram-worthy images), this is a blog that's easy to digest on the fly. Moms taking a quick moment of mobile device "me-time" while waiting in the carpool line will appreciate how easy it is to scan and share these brief but thoughtful blog posts. Over a million and a half mothers agree- this site has as many followers on social media.
Motherly is a fairly new blog about raising kids, and was co-founded by a journalist and an entrepreneur, who have a combined total of 5 small kids. The founders express the mission of Motherly as that of inspiring and educating parents- particularly new moms- through real-life advice and tricks-of-the-trade, all with the goal of making life as a mom easier and better.
All the content on this blog about raising kids is generated by real-life moms and a team of experts offering guidance, advice, and instructions. These include a Marriage and Family Therapist, a Sexpert, a Maternity Lawyer, two Pediatricians, two Developmental Psychologists, an Ob/Gyn, and a Wellness Expert, among others.
One of this parenting blog's most unique and popular features is a week-by-week guide that takes moms from conception through age two, with a detailed guide to developmental stages. These posts feature insights about children's age-specific development and progress, as well as insights about mom, the family, and life, as they all change with the child's stages.
In addition to blogging, Motherly has also spawned a book, "This is Motherhood, a Motherly Collection of Reflections and Practices." There's also a Motherly podcast, featuring "Honest conversations about modern motherhood." Each episode features a noteworthy mother, including actresses, entrepreneurs and others, with past guests like Senator Tammy Duckworth, Joy Cho, and Katrina Scott.
One of our favorite posts is "9 Phrases For When You Feel Out of Touch With Your Partner." This post embodies the Motherly approach, discussing an issue that affects modern moms with bite-size, actionable ideas, with loads of embedded links and beautiful images featuring diverse families.
What We love!
Diversity in depiction of family makeup and race
Image-dense and short posts are mobile friendly, ideal for mom scrolling while breastfeeding, waiting at the pediatrician's office etc.
Can inspire and uplift moms by presenting achievable tips for adding style, calm, and personal connection during the hectic child raising years
Multiple authors with different backgrounds adds up to a variety of perspectives
Score
Popularity: 90/100
Post Frequency: 100/100
Post Quality: 100/100
Topic Range: 95/100
Page Navigation: 90/100
Overall score: 95/100
Why should moms get all the attention? There can be no doubt that moms, as a group, still bear more child-rearing responsibilities than dads, and make up a far greater share of the readership for blogs about raising kids. But most couples express a desire for greater co-parenting, and the role of dads in active, hands-on child rearing and decision-making, has grown exponentially from previous generations.
With dads playing a bigger role than ever in raising kids and actively thinking about parenting, the number of blogs for dads has exploded. Fatherly is the partner site of the popular mom blog, Motherly, and it leads the dad blog pack. In fact, Fatherly has even more followers than its partner site for moms, with a whopping 3,004,032 social media fans!
Like Motherly, Fatherly takes the basic approach that, with thoughtful planning, good information, and self-reflection, you can be a truly great parent and still have a fulfilling adult life. Like Motherly, this parenting blog is stylish and curated for quick reading and maximum sharing.
Alongside regular blog posts, Fatherly features original video series, deep dive reports, dad-relevant podcasts, and even events. Alongside parenting blog content, Fatherly has plenty of lifestyle content as well, with the latest buzz on popular TV series and money management.
A recent post we liked was "How to Raise an Adventurous Kid (but Not a Risk-Seeking Lunatic)." This blog post is richly embedded with links and has concrete tips for dads, delivered with a hip, clear, informal, and lightly humorous style.
What we love!
Features plenty of content about raising kids, but also reminds dads that they can still be people with their own interests by including lots of lifestyle content
Heavy on practical advise and tips, treating parenting with a "can-do and how-to" approach
Focus on dads makes this blog fairly unique amid a sea of blogs for moms and parents in general
Fairly diverse representation in terms of family makeup, race, body type, etc.
Richly embedded with links and images
Score
Popularity: 92/100
Post Frequency: 95/100
Post Quality: 95/100
Topic Range: 95/100
Page Navigation: 90/100
Overall score: 93.4/100
Perhaps no one spends more time reading about raising kids than those who haven't even had one yet… or have just had their first. Rookie Moms, one of the best parenting blogs, is dedicated to expecting and new moms with simple and breezy advice about all things pregnancy, baby, and toddler. And, while it's expressly directed at moms, dads can read and apply the same essential info on planning and caring for little ones.
The Rookie Moms parenting blog is divided into sections titled Baby Gear, Pregnancy, Ultimate Baby Registry Guide, Baby, and Toddler, along with a #MomLife section. The blog overall is heavy on product reviews and for good reason.
Parents have to dedicate a lot of precious space and cash on baby products, and most care pretty deeply about getting gear that's safe, useful, affordable, and decent-looking. We love that the site also organizes posts by age and by "problem-solving," with posts sorted into frequently searched issues like sleeping and feeding.
The site has a clean overall design and is well-organized, with fewer ads than many blogs about raising boys and girls and no intrusive pop-ups. There's not an overwhelming amount of content, either, which makes skimming through a simple experience.
This site is fairly new to the parenting blog scene, but it's already established a strong presence, especially for its trustworthy and no-nonsense product guides, covering everything from rectal thermometers to toddler shoes. Regular posts with lists of inspirational quotes, jokes, and tip sheets round out the content.
One of the recent posts we've loved is "The Newborn Essentials Checklist: 15 Things You Truly Need." This post sorts the items that are actually essential from those that are unnecessary, with basics like car seats and monitors, along with product picks for each.
what we love!
Trustworthy product guides and guides can really simplify life for parents
Tone is friendly, clear and to-the-point
Clean design, pages are easy to navigate and read quickly
Score
Popularity: 74/100
Post Frequency: 95/100
Post Quality: 95/100
Topic Range: 80/100
Page Navigation: 95/100
Overall score: 87.8/100
Working Mother Magazine's Blog, an offshoot of the popular magazine, is loaded with content of substance for hardworking women who want quality reading. Today, over 70% of mothers are employed full-time, and many more work part-time. And, 40% are the primary or sole breadwinner.
That means quite a lot of women out there are looking for information about excelling as parents, succeeding at work, and balancing the two. Working Mother Magazine's Blog is written from the premise that being a mom can make you a better employee and being an employee can make you a better mom.
The blog posts are hosted through Feedspot, and the blog has over 1,000 followers, along with another 413,808 on Twitter and Facebook. The interface is chronological, so it's not easy to sort out posts by category. Fortunately, you won't want to dig too far, as this blog's content is uniformly engaging. Instead of "clickbait,"
Working Mother Magazine's Blog is filled with articles that offer informative, actionable, and motivational content, like "Parents Are Sharing Their Best Hacks For Getting Their Kids to Open Up and Communicate," and "Paramedic Mom Awarded $3.8 Million in Breast-Pumping Discrimination Case."
This blog about raising kids even tackles tough, even uncomfortable topics in posts like "This is Why White Parents Need to Talk to Their Kids About Race" and "What I Learned About Pediatric Emergencies After Losing My Daughter."
We loved the recent post, "5 Ways to Make Business Trips Easier on Your Family, from a Mom Who Travels to Space." The post featured ideas generated by real-life mom and astronaut, Nicole Stott, and included simple and applicable gems like "Make decisions together."
what we love!
Substantive and mature articles with serious and practical ideas
Addresses tough issues moms face in the workplace like kids' sick days, pumping at work, maternity discrimination and more, with boldness and occasional humor
Periodically covers seldom-discussed issues like race and SIDS
Fans for the parenting blog can seek out the print magazine, Working Mother
Score
Popularity: 86/100
Post Frequency: 95/100
Post Quality: 85/100
Topic Range: 95/100
Page Navigation: 75/100
Overall score: 87.2/100
If you're like most people, you'd like to have a more healthy, green, simple, and centered lifestyle. If you're a parent, those values probably mean even more to you. Wellness Mamma Blog has real information about how to make these things possible, all beautifully written and presented.
A huge community of followers agree, and this blog about raising kids has earned 716,707 fans on social media. The founder, a mother of six, was also recently named among the 100 most influential people in health and wellness.
what we love!
Well-written and thoroughly researched posts pack a lot of information into an easily readable and understandable format
Lots of eye-pleasing photos that don't look overly styled, and a generous number of links in each post to related content
Sections on raising kids, home, health, remedies, beauty, and organization touch on a variety of topics
Score
Popularity: 88/100
Post Frequency: 80/100
Post Quality: 95/100
Topic Range: 85/100
Page Navigation: 90/100
Overall score: 87.6/100
From the minute they are born, kids are messy, and Messy Motherhood is a blog about raising kids that doesn't shy away from the grit and humor of parenting's messiest moments. This parenting blog was founded by a Children's Mental Health Therapist who became a Stay-At-Home Mom, and was originally titled "Dirt and Boogers." The site describes its purpose as "busting the myth of the super-mom, and embracing imperfections."
One of the biggest imperfections that Messy Motherhood takes head-on is anger and yelling. In fact, Anger Management makes up one of the four categories of posts, with the others being Family and Motherhood, Parenting, and Play. Each post has several links and images, but not enough to distract from the articles themselves, which are short and packed with practical tips. And practical tips to save a family's sanity is where Messy Motherhood excels.
From "Stressed By Clutter? Contain Everything With One Magic Basket," to "One Magical Phrase That Will Get You and Your Spouse on the Same Parenting Page," each post brings a piece of practical and immediately usable advice, which the blogger illustrates with a personal anecdote. There are also several books and classes offered through the blog's shop, as well as several free parenting resources, like a sheet of calm-down strategies.
A recent post we appreciated was "The Most Powerful Response When Your Child is Inconsolable," which offers a fresh perspective on the evergreen issue of tantrums and how to cope. The technique presented boils down to "Help Kids Calm Down With A Brain Game," and includes tips to get and keep their attention in the midst of a meltdown, along with ideas for quick games (like counting colored objects in the room) to shift their focus.
what we love!
Solid, practical advice for common parenting problems like clutter, homework struggles, sibling rivalry, and shyness.
Addresses issues in kids of all ages, with special emphasis on the years between toddler and tween
Not mom-specific, this blog's tips and tricks for managing kids, the family, a household, and marriage can be used by parents of all genders
Blogger's background as a clinical Children's Mental Health Therapist gives her a powerful level of insight into how to manage kids' feelings and behaviors in a healthy way
Focus on anger management tackles this tough but under-discussed issue head-on
Score
Popularity: 76/100
Post Frequency: 75/100
Post Quality: 95/100
Topic Range: 90/100
Page Navigation: 100/100
Overall score: 87.2/100
Some of the very toughest moments in parenting can be overwhelming indeed. Hand in Hand Parenting addresses these difficult behaviors, like aggression, bullying, sibling rivalry, defiance, and avoidance, head-on. That makes this blog about raising kids a real lifeline for struggling parents, and those simply looking to bring more compassion, calmness, and confidence to the table when confronting their kids' needs.
The stated mission of the Hand in Hand Parenting Blog is to provide parents with the insights, skills, and supports that can help them listen to and connect with their kids, allowing each child to thrive. In addition to their blog, Hand in Hand Parenting offers classes, books, and even one-on-one coaching and support.
There's also a dedicated community where parents can connect, share strategies, vent, ask questions, and get support from other families. The site also has 178,823 fans on social media, where families can follow along and connect as well.
Each post is written in a clear and direct voice, and features links and images, and often video or audio content as well, making this a rich reading experience. Topics range from "Why Does my Child Only Listen When I Lose It?" to "Setting Limits: The Hard No" to "Staylistening – How Does Crying Help You and Your Child?" The blog is updated about once per week, and has been around since 2009, so there's plenty of content to explore going back for a full decade.
We loved the recent post entitled "My Child Calls Me "A Mean Mom. What Should I Do?" Like many posts on Hand in Hand Parenting Blog, this article addressed one of the most frustrating behaviors kids show, with respectful and compassionate strategies for intervention, such as reflecting back the child's statements, and bringing in play as an opening to redirect them to compliance.
what we love!
Related audio and video content for parents to access for free in order to learn more strategies
Loads of additional support offered, from classes to one-on-one coaching
Addresses some of the most challenging behaviors seen in kids, from aggression, to limit testing, to phobias
Equally addressed towards moms and dads, this blog is applicable to everyone
Forum for parents to connect to others as a community
Score
Popularity: 80/100
Post Frequency: 95/100
Post Quality: 80/100
Topic Range: 90/100
Page Navigation: 75/100
Overall score: 84/100
Psychology Today, the popular magazine about all things mental health, tackles the topics affecting parents of single kids in the blog, Singletons. Here, child development experts address topics like "What's Wrong with Being an Only Child?" with insights, tips, and advice.
Each post is loaded with links to other articles, and brings in relevant facts and research to back their ideas, so parents know they're getting solid, evidence-based thinking rather than trends and opinions.
Although this blog was originally launched back in 2009 to address issues about raising kids without siblings, it's clearly grown and expanded far beyond its original premise, and now includes content relevant to families of all sorts of makeups, from single parents to multiple siblings. This blog covers a wide range of ages as well, from toddlers to teens.
Most pieces take the form of an expert's take on how to resolve a common parenting concern, though there are occasional blog posts recommending resources, such as parenting books, or sharing new research about child development.
The Psychology Today parenting blog makes a point of covering current topics and relating current events to raising kids, as in posts like "Science Says Today's Girls are More Anxious Than Ever," "13 Parent Assists to Help Children Become Tech-Savvy Users," and "What Does It Take to Teach #MeToo to Boys?"
Though the blog updates only once per month, the archives go all the way back to 2009, so there's plenty of content to explore. This parenting blog is extremely popular, with 7,602,082 Facebook fans and 602,170 Twitter followers.
We appreciated the recent post, "Tough Decision: Should You Let Your Child Play Football?" This piece addresses some of the sobering data that has recently emerged about head injuries in the sport, along with exactly how young people are affected by such injuries. The article presents objective research and weighs in on the benefits of the sport, giving a balanced view of a complex topic.
what we love!
Contemporary topics in child rearing get coverage, and this parenting blog also relates current topics, such as new developments in tech, to kids lives
Information provided by experts such as clinicians, educators, and childhood researchers, and includes facts and research
Covers a range of ages, from toddlers to teens
Score
Popularity: 98/100
Post Frequency: 70/100
Post Quality: 80/100
Topic Range: 80/100
Page Navigation: 80/100
Overall score: 81.6/100
Parenting doesn't end when your child is ready to drive. Or go to prom. Or even graduate college. While the young people covered in the blog Grown and Flown may not be children, these big kids still require a lot of thoughtful care and guidance, and their parents have big responsibilities to consider. That's why this well-written niche parenting blog is such a fantastic resource for parents of kids in high school, college, and beyond.
From starting to date to being an empty nester, Grown and Flown has advice, insight, and reflections that will provide support and guidance to parents of older kids. Topics range from "Four Ways to Keep Your Teen from Catching Senioritis" to "Parents Are Getting Overly Involved In Their Kids' Careers And It's Helping No One."
Grown and Flown was started by Mary Dell Harrington and Lisa Endlich Heffernan, and between the two families, they have a combined five children and 93 years of parenting experience. The blog aims to cover issues that relate to raising kids 15-25 years old.
This parenting blog covers topics related to High School, College, Coming Home, Social Media, Parenting, Grandparents, and more. Grown and Flown posts around 8 new posts per week, and has an affiliated newsletter. Readers can also check out the Grown and Flown collection of Amazon shopping lists, with features like "Dorm Living" and "Graduation Gifts."
A great example of the Grown and Flown style is the recent blog post, "Why We Need to Model Healthy Friendships For Our Teens." This article addressed the need for parents to maintain drama-free, gossip-free connections with other adults, rather than attempting to control their kids' friendship choices.
Like most posts on the parenting blog, this piece balances giving older kids independence with showing them how to make good decisions for the long term.
what we love!
In-depth and thoughtful long-form content
Lessons from other parents and grandparents based on real-world experiences
Bloggers are both seasoned MBAs and bring a professional level of maturity, clarity, and experience to their writing
Simple website is easy to navigate, with just a few categories of posts, and links to related content at the end of each piece
Score
Popularity: 84/100
Post Frequency: 75/100
Post Quality: 80/100
Topic Range: 75/100
Page Navigation: 85/100
Overall score: 79.8/100