Written by Britt Lynn
Buying a laptop for a kid can be a tricky thing…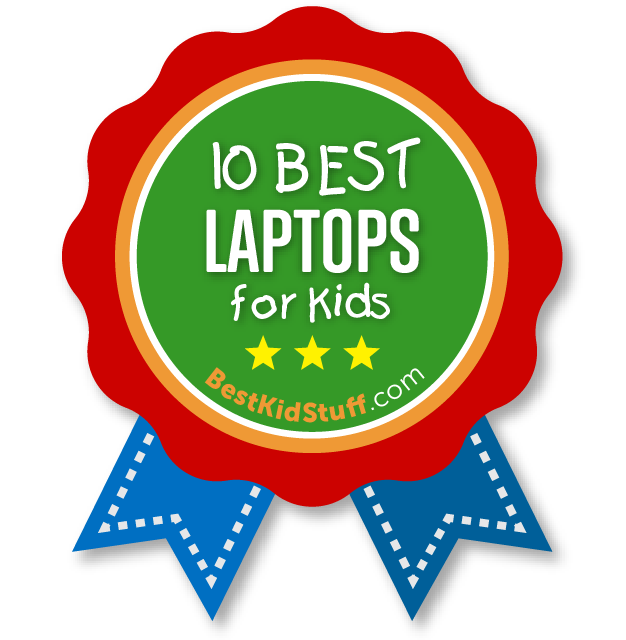 Yes, of course, there are numerous laptops for kids in the market but therein lies the challenging aspect of choosing the best laptop for your child. With so many choices, it can be a challenge for parents and children to make sense of the technical specs, the brand's reputation, and the value for money.
There's also the matter of age suitability…
The best laptop for kids in primary school isn't necessarily the best for those in middle school and high school! And we're not just talking about appearances either but of hardware and software specifications.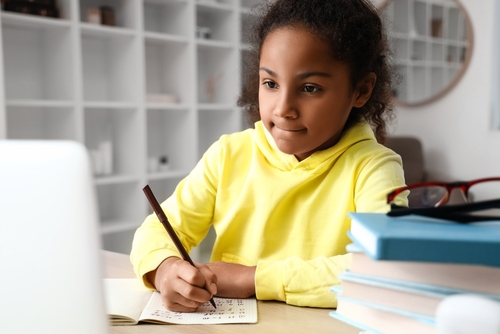 Today's youngest generations are "naturals" when it comes to technology. Many kids live in cyberspace for a great deal of their life, for better or worse. Do they need a gaming laptop? Or just a web browsing laptop? Understanding potential secondary uses is key to picking the best laptop.
Quick LOOK AT our Top Laptops For Kids
Get your money's worth…
A tricky element is the longevity of your choice. Some brands of computers are known for just working for a few years, while others can last the better part of a decade. Sometimes the best laptop for kids is the most durable laptop.
We've considered performance, durability, cost and other elements listed below when constructing our ranking. And have tried to err on the side of presenting a varied display of some of the "best" laptops for kids. After all, the laptop that will be best for your kid will depend a great deal on their interests, their age, and what they'll be using the laptop for.
Check out our "Things to Consider" Section!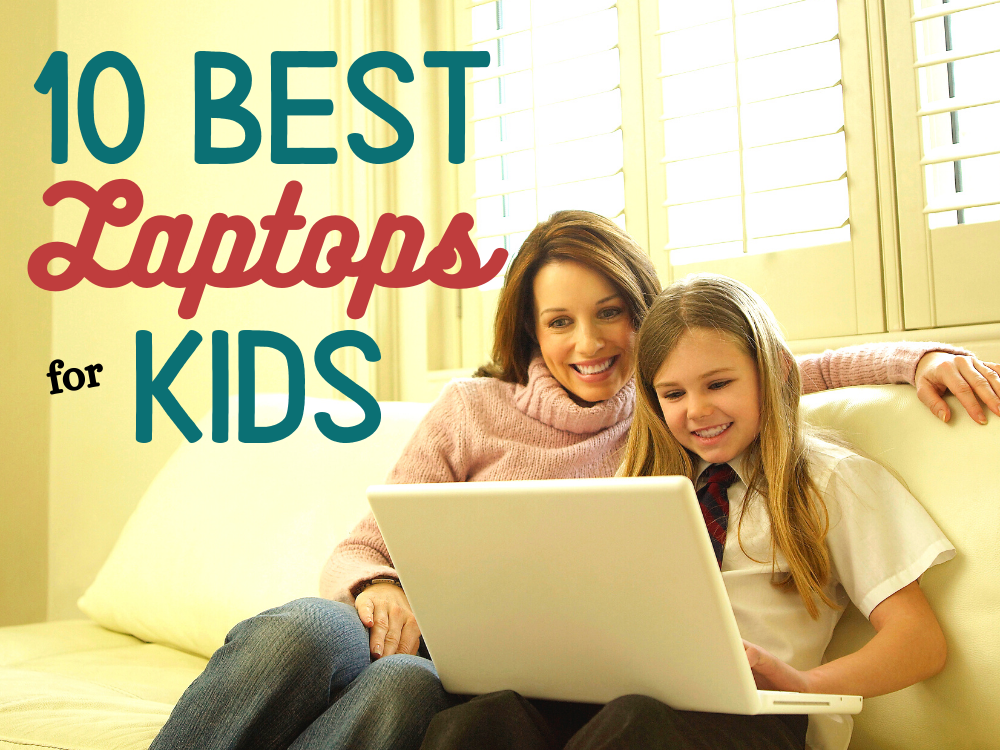 ---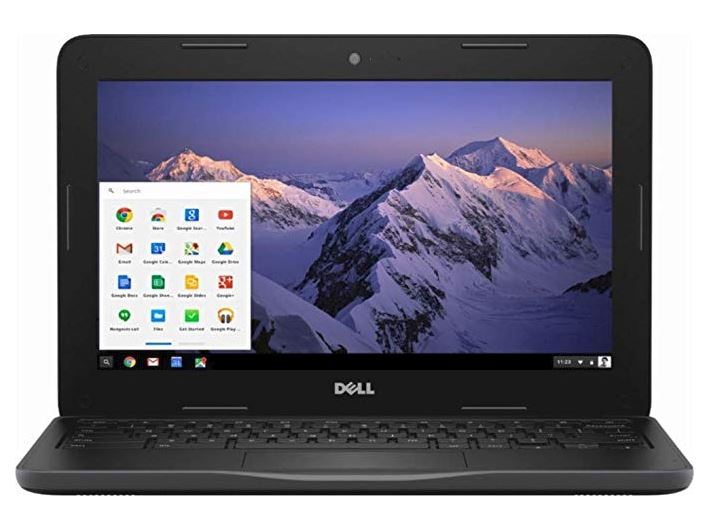 This Dell Chromebook comes in as one of the most affordable offerings in this ranking. It provides a great deal of computing power and access to more typical computer programs.
While Chromebooks don't have access to the full suite of programs available to Windows or iOS laptops as they use Chrome OS, they are known for being pretty "fool" (or child-)proof – and one of the reasons for its status as the best laptop for younger kids and primary school students.
While kids will be able to download certain gaming apps or play games based on an internet browser, parental controls are easy to set up, and the amount that kids can download to "mess up" the computer is limited.
Two additional features include the durability of the frame, as well as the HD screen for video use. For kids who don't need more extreme gaming or media creation, this Chromebook is a great budget option for nearly all other computing tasks. Chrome OS also leads to outstanding battery life for all day use.
What We Love:
One of the most affordable laptops surveyed
HD Screen for Video Watching
Hard to customize or inadvertently "mess up" the computer
Easy to use parental controls
Well known brand
Great for basic tasks
Cost Score: 99/100
Durability Score: 99/100
Design Score: 90/100
Gaming and Media Creation Score: 93/100
Security and Parental Control Score: 98/100
Best Kids Stuff Total Score: 95.8/100
The Dell Inspiron 11.6″ HD Chromebook is for sale on Amazon!
2.

Acer Spin 11 2-in-1 Convertible Chromebook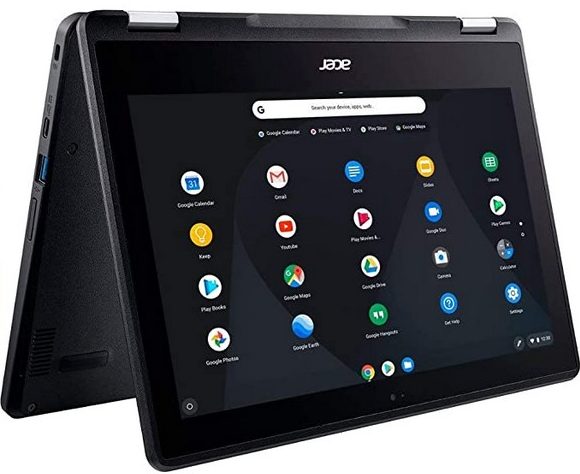 Offering versatility at its best, the Acer Spin 11 Convertible Chromebook is perfect for your kid's schoolwork. It easily transforms into laptop, presentation, tabletop, and tablet modes with its 360-degree flip-and-fold design.
When doing school-related homework and productivity tasks, your kids will enjoy this laptop's 11.6″ CineCrystal screen with a 10-point multi-touch design. Such versatility is among the reasons for its inclusion in the list of the best laptop for elementary students – they have a personal device that serves multiple functions, from schoolwork to recreational gaming.
Now more than ever, the stunning color display will make school work enjoyable, and yet another reason for its status as one of the best laptops for elementary students; children are more likely to be productive when their attention remains focused on one task, and stunning graphics definitely help in this area.
Who says your Chromebook needs to be heavy to perform excellently? The Acer Spin 11 is an ultrathin and ultralight device that your kids can easily take with them anywhere, weighing only 3.09 lbs. and measuring 0.8 inches.
What We Love:
Portable flip-and-fold design: a 360-degree screen that adjusts to your kid's preference

Glossy screen technology for the most vivid images and videos

High

memory and capacity for multitasking

Compact form, high performance
Cost Score: 96/100
Durability Score: 95/100
Design Score: 98/100
Gaming and Media Creation Score: 96/100
Security and Parental Control Score: 95/100
Best Kids Stuff Total Score: 97.5/100
"Spin" on over to Amazon for great deals on the Acer Chromebook Spin 11!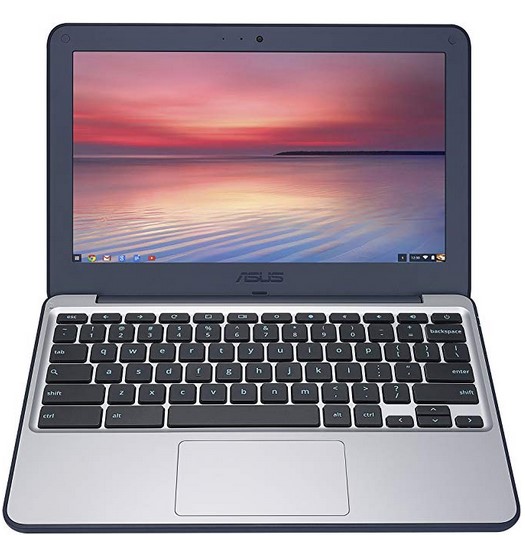 ASUS knows your child's laptop should be tough! The ASUS 11.6″ Chromebook comes with a ruggedized and spill-resistant design to keep you worry-free. This is also the best computer for kids who can't seem to stay still due to its rugged construction – it can take drops of up to 3.9 feet!
When doing school work on the ASUS Chromebook, your child can easily adjust the screen with its 180-degree hinge. The anti-glare screen feature will make completing homework easy for your little ones, too. This Chromebook's 10-hour battery life is the icing on the cake.
What We Love:
Spill-resistant, making it perfect for kids
Designed with rubber guards and handles that are easy to grip
Ruggedized for excellent durability
180-degree hinge that your kid can adjust for maximum viewing
Anti-glare screen display
Cost Score: 94/100
Durability Score: 98/100
Design Score: 96/100
Gaming and Media Creation Score: 97/100
Security and Parental Control Score: 97/100
Best Kids Stuff Total Score: 97.3/100
The Asus 11.6″ Chromebook is just a few clicks away on Amazon!
4. Lenovo 2-in-1 Convertible Chromebook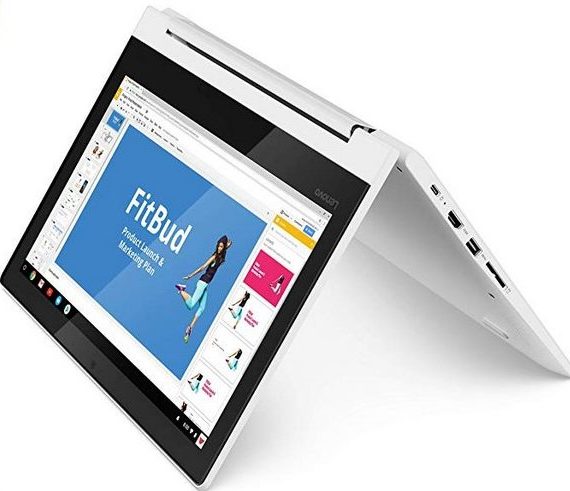 An education laptop that your kid will love, the Lenovo 2-in-1 Convertible Chromebook truly ticks all the right boxes. It is style, security, and quality rolled into one to promptly address your kid's schoolwork needs.
A lightweight but powerful machine, this Lenovo Chromebook measures less than an inch and weighs less than 2 lbs. Connectivity and speed are superb on the Lenovo Chromebook – and these features are a must on the best laptop for young students due to their research-heavy coursework -so finishing assignments on time won't be a problem for your kid!
The 11.6-inch screen displays excellent graphics and video, making schoolwork and multimedia use both easy and enjoyable.
What We Love:
Stylish and highly functional
Lightweight and portable
Maximum speed and connectivity
Value for money
Cost Score: 97/100
Durability Score: 97/100
Design Score: 96/100
Gaming and Media Creation Score: 96/100
Security and Parental Control Score: 96/100
Best Kids Stuff Total Score: 97/100
Get the Lenovo 2-in-1 Convertible Chromebook on Amazon!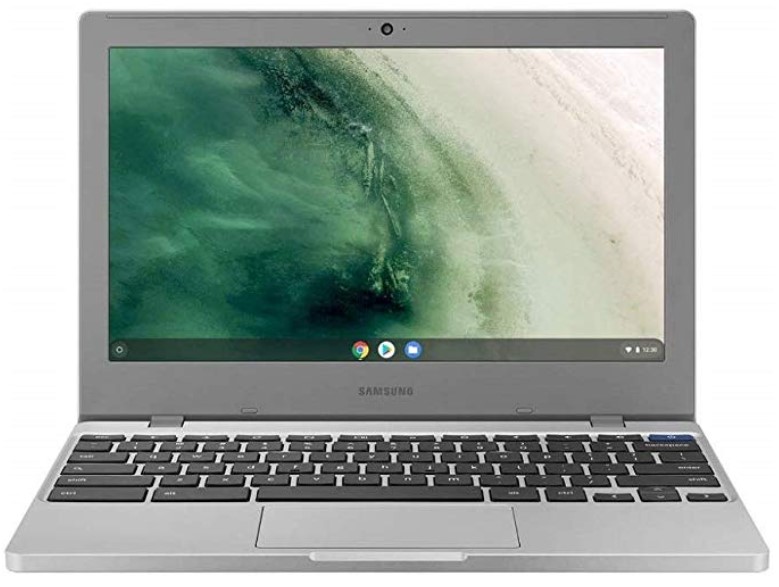 Whether for your kid's education or adventure, the Samsung Chromebook 4 is an excellent laptop choice! With a 13.3″ screen, this Chromebook impresses with its speed, booting up and powering off really fast!
A standout laptop, it meets military-grade standards for durability, with built-in protection from high temperature, shocks, humidity, pressure changes, or transit drop. Such long-lasting durability makes it the best-for-the-money laptop for school kids where value-conscious parents are concerned.
Your kid can use it for longer, too, with up to 12 battery hours.
What We Love:
Slim and compact design
Super fast connectivity
Long battery life
Durability of military standards
Cost Score: 96/100
Durability Score: 97/100
Design Score: 96/100
Gaming and Media Creation Score: 95/100
Security and Parental Control Score: 95/100
Best Kids Stuff Total Score: 96.5/100
Discover the Chromebook 4 from Samsung. Get yours on Amazon!
6. Google Pixelbook
The first of its kind with a built-in Google Assistant, the Google Pixelbook runs on i7 processor. Its lightweight aluminum body weighs only 2.45 lbs and measures a thin 10.3mm.
The Google Pixelbook's touchscreen measures 12.3″ and is impressively versatile with a 360-degree display. It is a lightning-fast device that doesn't compromise on quality, so your kids can finish their schoolwork fast and easily!
We also consider it an exceptional laptop for elementary students because of its 4-in-1 design. Parents don't have to buy separate gadgets because it can be easily transformed from a conventional laptop to a tent, a tablet and an entertainment device.
What We Love:
Google Assistant is integrated into the system
Fast operating speed
Sleek and stylish
360-degree display mode options
Cost Score: 92/100
Durability Score: 97/100
Design Score: 96/100
Gaming and Media Creation Score: 95/100
Security and Parental Control Score: 95/100
Best Kids Stuff Total Score: 96.3/100
The Google Pixelbook can be yours today! Get it on Amazon.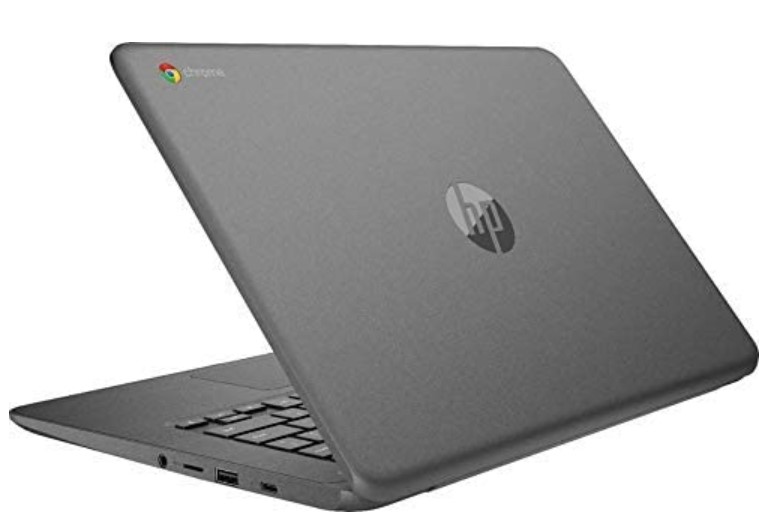 Simple and straightforward, the HP Chromebook offers top value for your money and it may well be the best laptop for elementary school with its sturdy construction, easy setup, and quick response times.
Featuring a 14-inch diagonal HD screen with anti-glare properties, this laptop is ideal for your kid's schoolwork and beyond! It runs on AMD Radeon R4 Graphics that deliver clear and crisp images and videos. This dual-core laptop is lightweight and easy to carry.
Its great battery life also makes it a perfect education tool for your child. With the HP 14″, you get a top-performing Chromebook for your kid's schoolwork for less! But it's also the best laptop for middle school because it can be upgraded according to changing school needs.
What We Love:
Outstanding graphics with anti-glare features
Compact and lightweight design
Great battery life of up to 11 hours
Fast connectivity
Cost Score: 96/100
Durability Score: 97/100
Design Score: 96/100
Gaming and Media Creation Score: 95/100
Security and Parental Control Score: 95/100
Best Kids Stuff Total Score: 96/100
Own an HP Chromebook! Purchase yours on Amazon now!
Let's face it – you get what you pay for! So, if you're looking for the best laptops for middle school students, you have to be willing to pay the price – and the Apple MacBook Pro is certainly pricier than many a suitable laptop for middle school students.
The latest MacBook Pro is a sturdy but thin and lightweight "do-it-all notebook" that suits the needs of school-age kids. This laptop features a 13.3-inch display and weighs only 3 lbs. Light as a feather, indeed, but it is packed with technical features that don't fall short of user expectations.
When using their laptops, kids are all about colors, graphics, and mechanisms. The new MacBook Pro delivers in all aspects! Image brilliance and clarity are the name of the game. It features a high-resolution Retina display infused with True-Tone technology.
Other top-of-the-line features include the latest keyboard technology with improved comfort and mechanism. It wins in the battery life department, too, lasting for up to 17-20 hours, and one of the reasons why it's the best laptop for homeschool students.
Whether for school or leisure, the newest MacBook Pro has features that can't be beat. Your young kids and middle schoolers will love it, and will most likely use it until they reach college!
What We Love:
Strong media creation and gaming specs when compared to other "kid's" laptops
The "greenest Mac ever" made from 100% recycled aluminum
Apple computers generally last longer than PC's
Apple computers are generally secure if you perform regular recommended updates
Good looking
Comes in 256GB or 512GB storage, depending on your needs
Cost Score: 92/100
Durability Score: 99/100
Design Score: 99/100
Gaming and Media Creation Score: 97/100
Security and Parental Control Score: 98/100
Best Kids Stuff Total Score: 95.5/100
Check out this latest Apple MacBook Pro laptop on Amazon!
9. Tanoshi Scholar Kids Computer

This relative newcomer to the market of laptops is Tanoshi, but it's building a solid reputation as among the best laptops for elementary school students.
On the opposite end of the spectrum as a MacBook Pro, the Tanoshi Scholar Kids Computer runs on the Android operating system, meaning that most kids won't be able to inadvertently "mess up" their computer by error or customization. Built-in parental controls allow parents to control what the child is seeing from their phone area particularly a unique offering for this laptop.
With a price point that's one of the lowest we surveyed, you will get your money's worth. We recommend this as a first laptop or for kids who are 6 to 12 years old.
What We Love:
Only laptop surveyed with built-in parental controls accessible from the parent's phone.
Low price point
A detachable screen turns into a tablet
Kid-friendly Android operating system
Access to many apps though not very customizable
Cost Score: 96/100
Durability Score: 94/100
Design Score: 98/100
Gaming and Media Creation Score: 93/100
Security and Parental Control Score: 99/100
Best Kids Stuff Total Score: 95.4/100
The Tanoshi Scholar Kids Computer is available in blue and purple on Amazon!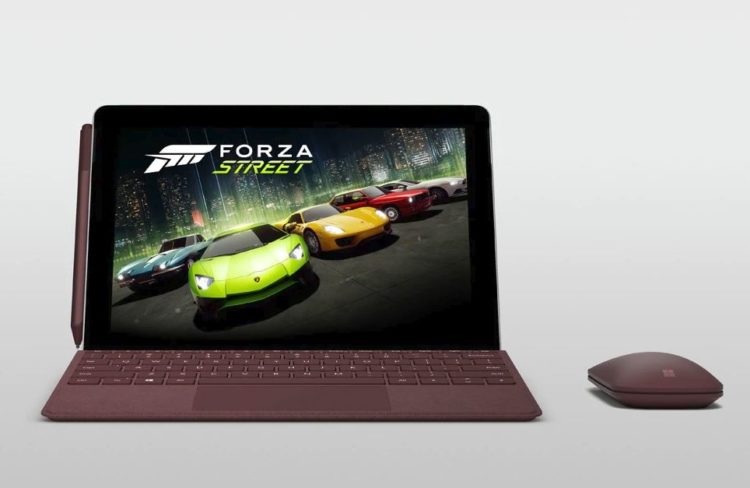 The Surface Go is the slightly more portable and less powerful version of the 2-in-1 Surface Pro that many businesses love.
Some of the top-selling points of this model for kids is that it's lightweight, it can transform into a tablet, it is a Windows laptop, an operating system most parents know, it's plenty of computing power for most routine school, life, and entertainment purposes, and it's built by a well-known brand. It's also on the lower end of the price spectrum of laptops surveyed.
Some areas in which the Surface Go is lacking include a relatively small hard drive, which over the years can present an issue, as well as no built-in parental controls other than what comes with the Microsoft OS (which is a pretty decent solution).
If you need an all-purpose laptop with access to almost all of the most common programs, but without heavy gaming or media creation capabilities, this could be a great fit. Another way to think of this device is that it's just slightly more of a "full computer" than an iPad, thus, it could be considered as the best computer for school purposes.
What We Love:
A "2-in-1" that can turn into a tablet
Solid computing power for most routine tasks
One of the more affordable options surveyed
Well-known brand
Portable
Cost Score: 93/100
Durability Score: 95/100
Design Score: 98/100
Gaming and Media Creation Score: 96/100
Security and Parental Control Score: 95/100
Best Kids Stuff Total Score: 95/100
Interested in the awesome Surface Go? No problem! Find it on Amazon!
Our Methodology
Our Methodology in choosing the best laptops for kids included the following elements:
Cost (1/5): While this will certainly depend on the options you choose, we've ranked all the laptops we've considered by their current best price for the specs we specify in our write-up.
Durability (1/5): You can always get a protection plan. But what we're looking for here is the general sturdiness of the build, features that support sturdiness, as well as reviews regarding how sturdy the laptop is.
Design (1/5): We're talking about both looks and functionality here. 2-in-1 devices that can become tablets, as well as particularly sleek or stylized laptops scored higher in this metric.
Gaming and Media Creation (1/5): We looked at both raw computing power, graphics abilities, sound, and screen size as well as limitations that may come with having a given operating system.
Security and Parental Controls (1/5): We looked at built-in functionality that supports parental controls, the range of ways in which a kid could mistakenly "mess up" a computer, as well as operating systems that are generally more or less secure. This may well be the most important part of choosing the best kid's laptop considering the digital dangers on the Internet.
THINGS TO CONSIDER:
At what age should a child receive a laptop computer?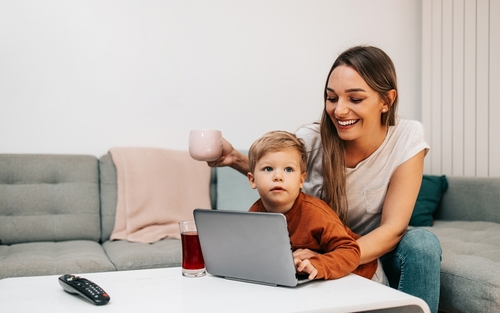 Depending on your child's developmental skills, he or she may be ready for their first computer as early as age two or three.
But it's important to choose a laptop based on age and educational level so that children will appreciate its features and functions.
For example, the best children's laptop age 7 typically has simple and straightforward features suitable for a primary school student. But the best computer for homeschooling middle school and high school students has more advanced technical specifications to accommodate the larger files, among others.
Of course, adult supervision is required at this age to learn how to turn it on, work the mouse, and navigate as needed. As the child grows, additional activities can be introduced, such as the proficient use of the keyboard, playing learning games, and searching for age-appropriate applications.
Should the type of laptop I buy for my child be based on their interests?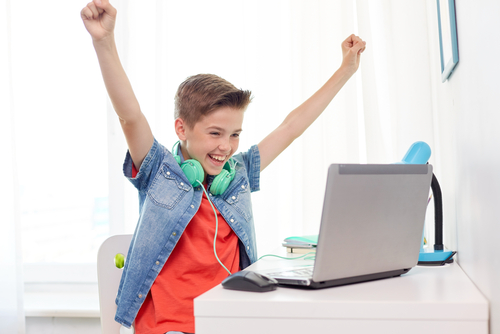 Typically, there are many factors related to how many laptops you will buy for your child between the ages of two and when you get them off to college. For example, laptops and programming may become obsolete, viruses tend to make them run slow, and it goes without saying, there will be accidents, such as dropping them on the pavement or a sticky juice box landing on the keyboard.
However, there is another factor that is relevant to purchasing a new laptop… and that is your child's interest. At two to three years old, child-appropriate learning games are key. As they move on to the elementary through high school age, a laptop that performs well for doing homework assignments is imperative.
In addition, your child may be interested in coding, movie editing, video games, or graphic design, in which the proper laptop will be needed. If they attend college or online classes, another final laptop that keeps up with the standards may be needed as well. The operating system will be a key component in this decision as some applications will need a Windows laptop or Apple laptop to run software or games, so make sure you have a clear picture of this when purchasing.
Is a laptop or a tablet the best to purchase for my child?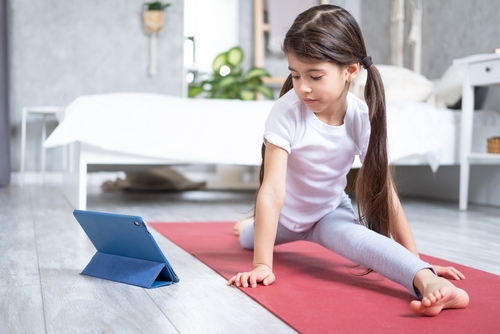 Depending on your desired use, you may wonder if a tablet is best for your child or should you invest in a laptop. If you need portability, a tablet will suffice; however, laptops provide the powerful hardware and software needed to be productive.
If you would like for your child to get the feel for a keyboard, as well as learn the components of a computer, a laptop is your best bet. The most important factor when choosing between the two is to consider convenience and your child's intended use although a computer for school work can also be used for entertainment purposes.
The best laptop for homeschool, for example, can also be used for social media interactions, videogaming activities and video editing. Regardless of the type of gadget chosen, parents should be well aware of their responsibilities in teaching and modeling safe, responsible and productive use of gadgets to their children.
Related Electronic "stuff"