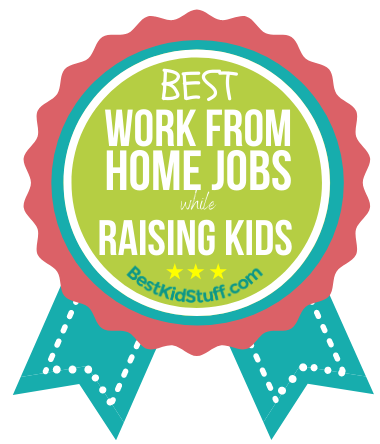 According to USA Today, there has been a remarkable 11% decrease in first-time unemployment insurance claims from March at almost 7 million claims to the first week of July at more than 1 million.
This goes to show that, amid the pandemic's detrimental effects on the individual and the economy, businesses are struggling to recover, and people are trying to get back on track with their lives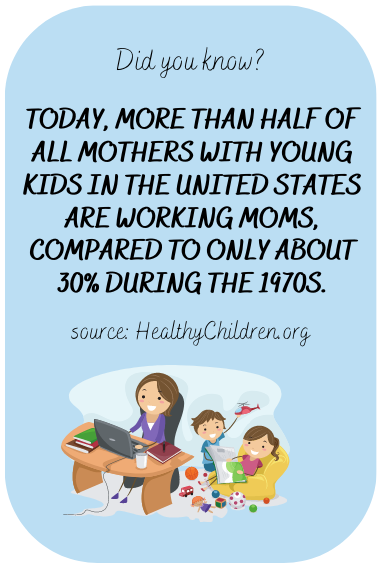 Things are even more different (and challenging!) when you're a working momma! Each day, you wake up to the reality that you have kids under your care, and a home that can be a lot of work!
You may want to earn, too, so you want the best possible way to earn that lets you accomplish all daily to-dos and keeps you and your family home and safe.
Here are 30 best work from home (WFH) jobs that you can do while raising kids and keeping it all together.
***Salary estimates taken from Glassdoor and ZipRecruiter***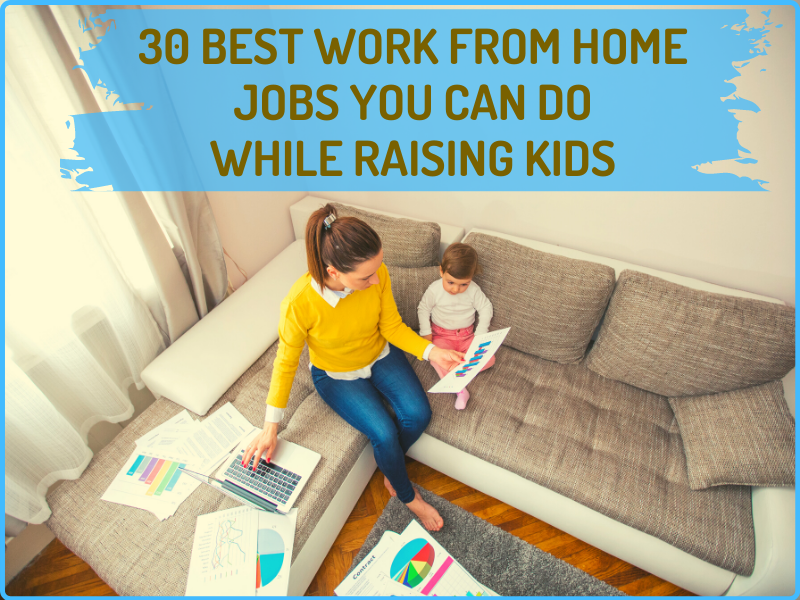 Content Writer
Salary average: $49,000/year
Talking about content writing means that we're starting with the most basic way to earn an income. Most stay-at-home moms have chronicled their writing journey – professional writers like Elsa Cain and Melissa Petro have juggled writing web copies and various content for individuals and companies, all while raising kids and keeping the peace in their respective homes. Contrary to popular belief, a lot of writers don't even have Journalism or writing degrees. In writing content, you don't have to invest in a lot of money, although you may want to take some time to build a neat portfolio to keep the offers coming.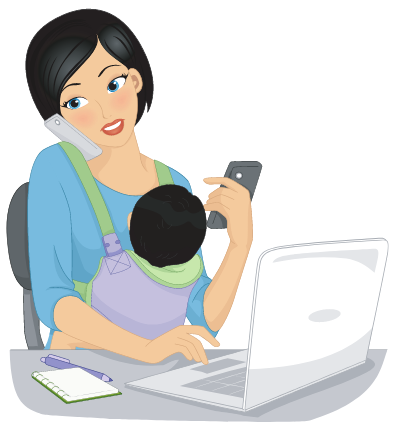 Graphic Designer
Salary average: $46,000/year
Graphic design is another trade skill that you can cash-in this quarantine season! A lot of mommies also find themselves in this profession, especially creatives who still want to have more flexibility for their partners and families (read Mommy in a Designer's World for more life into). If you love the arts or have that flair for creating beautiful things, dip your toes into the world of graphic design. With learning platforms such as Skillshare and Coursera offering a multitude of free courses and other content for interested learners, it's not that difficult to get started with the process.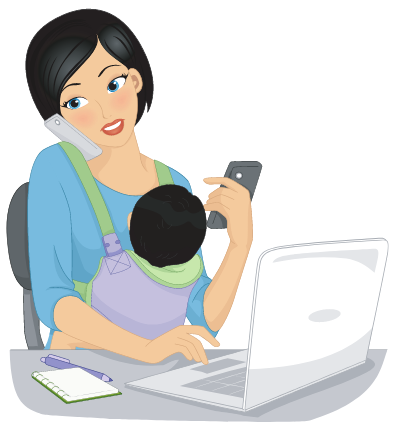 Dropshipper
Salary average: Varies
Dropshipping is a booming business, even with the threat of a pandemic affecting the lives of the majority. Many countries have turned to online shopping as a primary tool for securing goods, and drop shippers can take advantage of this increase in demand to get more customers!
If you're a stay-at-home momma with some time on her hands, you can learn more about dropshipping from Shopify's comprehensive guide, and Entrepreneur's article on building a successful dropshipping business.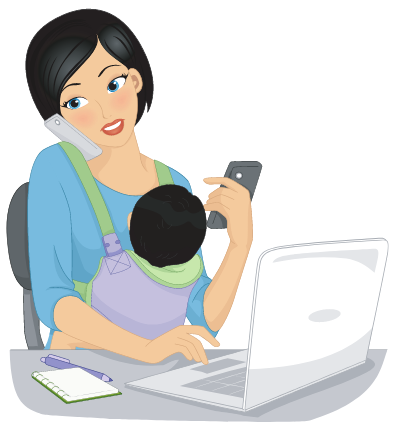 Web developer and coder
Salary average: $69,000/year
Web development is projected to grow by 13% by the year 2018 at a faster rate than other professions, says the US Bureau of Labor Statistics. It is another skill set that can take you far and perhaps provide you with an income that's more than enough to pay the bills. If typing in code and problem solving excites you, then this is something you may want to pursue. Learning to develop websites and to code is now easier, thanks to free online resources and online courses. If you are looking for another hobby that you can earn a decent payout from, start with taking short-term certification programs to help you prepare for this career.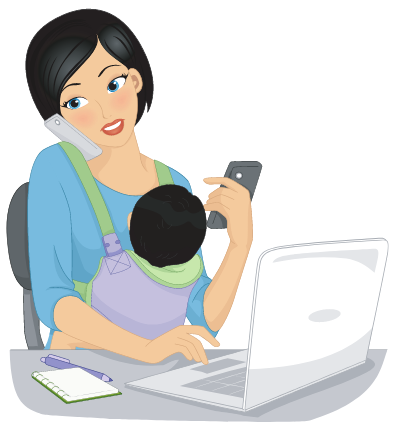 Customer Service (CS) Representative
Salary average: around $30,000/year
Becoming a home-based customer service representative is quickly gaining traction in terms of jobs that mommies can do while juggling different responsibilities at home. You won't need much to start with this career; stable internet connection, a reliable laptop or PC, and perhaps noise-canceling headphones are the basic investments! You can even take on multiple clients, depending on the job requirements and positions available. Various job boards, such as Upwork and Freelancer, are always posting available remote CS positions, so be sure to set up an account.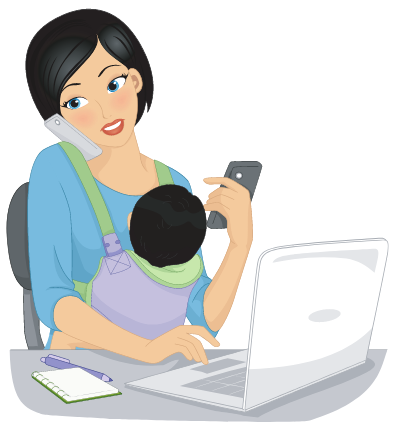 Foreign Language Instructor
Salary average: $46,000/year
Do you have a second or third language that you speak fluently? You can put these skills, which are probably second-nature to you, to good use by becoming an online foreign language instructor. By doing so, you will be banking on your natural abilities, earning a respectable stream of income from a medium that you probably communicate with daily. Foreign language tutors have high hourly rates, allowing them to take multiple classes depending on their availability, which is perfect for working mommas who may need more flexibility. Platforms like Italki and Preply are the right places to start teaching.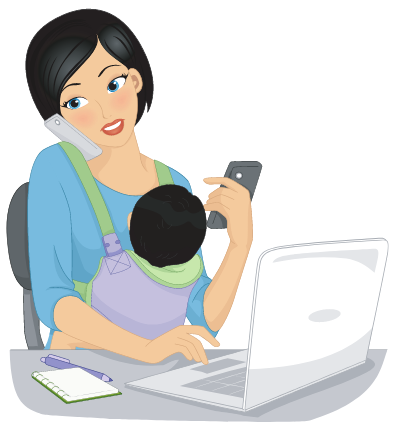 Vlogger
Salary average: Varies
Youtubers are all the rage nowadays – from beauty and lifestyle vloggers who seem to have it all to personalities who are notoriously "famous for being famous," the platform is riddled with sheer variety and opportunities for those who see its value. If you're a working mom who wants to showcase parts of your life or have something valuable to offer, you may want to try your hand at creating your very own vlog. Successful mommies who have chronicled their daily lives with their families include Hamimommy (from Korea) and AmandaMuse (who's originally from the US but currently based in Malaysia).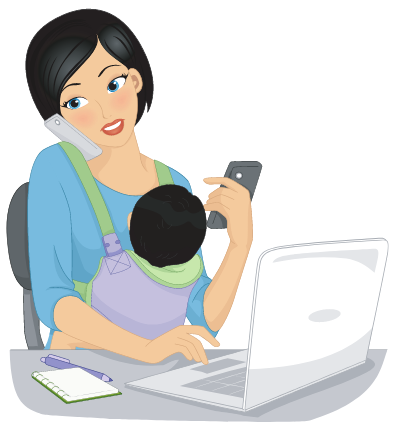 Voice Talent
Salary Average: $63,000/year
Yes, you can be a voice talent even if you don't necessarily live inside a professional studio – all you need is a flair for acting, a creative streak, and a reliable microphone and computer for all of your projects. Voice talents almost always never run out of opportunities – from commercials to podcasts, radio shows, and other platforms (like airplane announcements), there will always be a growing market for talented individuals who can lend their voice. If you're up for the challenge, a voice talent career may be worth checking out!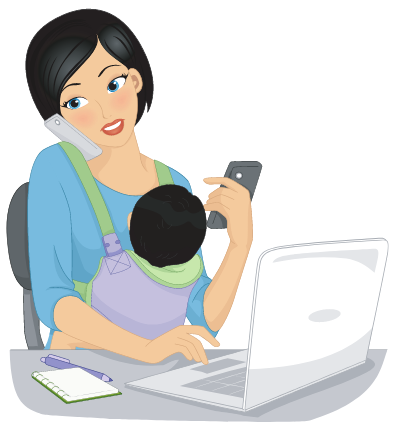 Personal Fitness Instructor
Salary Average: $37,000/year
Are you all about leg day, and keeping yourself in tip-top shape? Do you see fitness as an integral part of your life (and perhaps, have the body and form to show for it)? Consider becoming an online personal fitness instructor! If you're serious about this career move, there are certification courses available online, depending on the area of concentration you may want to focus on. With the proper marketing and branding tools, you will be able to get your very own clientele in no time! You can even plan and create your fitness course – the world is your oyster, so, who knows?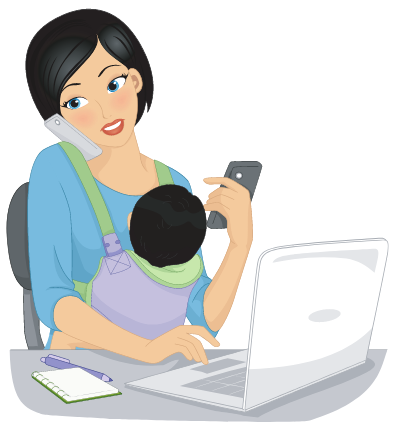 Virtual Assistant
Salary average: $26,000/year
Becoming a virtual assistant doesn't entail a single set job description. As long as you have the time, talent, and capabilities to do something for someone remotely, which is integral to his/her business or professional endeavors, then that would fall under your job description. Usual tasks would include appointment setting, clearing out calendars, answering emails and inquiries, or even take and make calls for individuals and businesses.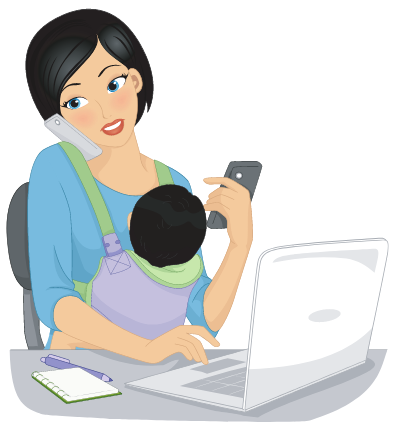 Online Tutor
Salary average: $20,000/year
Tutors, specifically those who do their business online, will surely find more opportunities today, especially with trends related to remote work and distance learning. Working parents will need someone to guide their children with this transition from learning in the classroom to virtual learning modalities. As an online tutor, you are assured of a stream of income! You won't have to go out of your house for this; all you need is a stable internet connection, a reliable laptop or PC, and an organized plan on how you can teach your clients effectively, using online tools and resources at your disposal.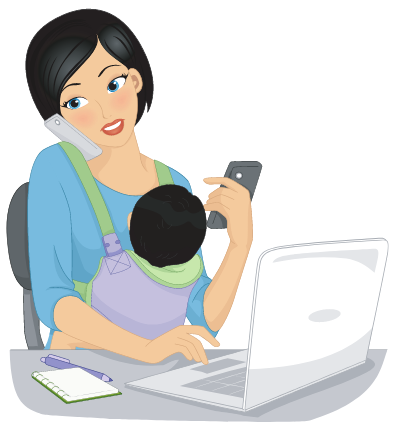 Social Media Marketer (SMM)
Salary average: $50,000/year
Social Media Marketing, or SMM, is another lucrative field that working moms should look into when it comes to full-time (or even part-time) opportunities. In small businesses and large companies, there's always one person in charge of engaging with actual and target customers online. This person keeps track of page views and boosts posts to reach interested prospects. The best part is that you can do this kind of job in the comfort of your own home! Check out numerous online resources to learn the ropes.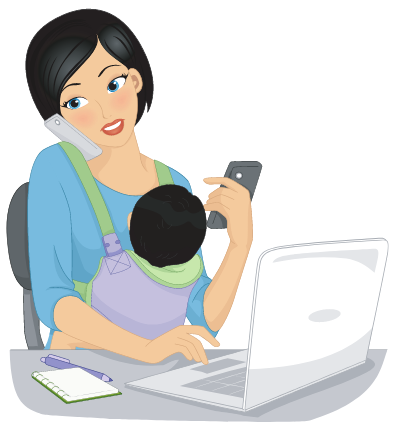 Bookkeeper
Salary average: $30,000/year
Moms are usually known for their quick wit and attention to detail, but some women use these skills to earn a living. If you love crunching numbers, or like busting out equations like nobody's business, you may want to consider a career in accounting or bookkeeping. Small businesses and large companies alike need individuals who can monitor and document every single cashflow and transaction for them, so there's no shortage of opportunities in this profession. Moreover, you can start learning the tools of the trade and even get your professional certification online!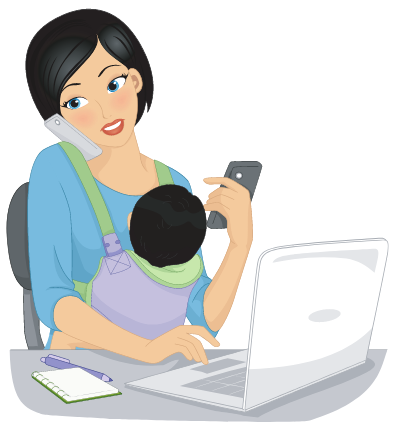 Transcription specialist
Salary average: $24,000/year
Yes, there is good money in listening to audio and typing them into a format that people can understand! There are various forms and types of transcription. Still, the most lucrative one is a career in medical transcription (which may require a medical background or certification before you get started). Moreover, some companies may require you to type verbatim (word-for-word), while others may have you edit and make sense of dialogue to make it more concise and understandable. Transcription is primarily a task that has a high likelihood of becoming a routine and a stable income source in a pandemic.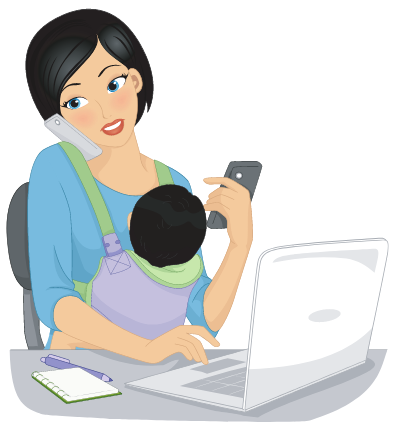 Data Entry Specialist
Salary average: $28,000/year
Would it be your first time breaking into the remote/freelancing scene? Do you want to find a career that you can quickly get into while looking for other opportunities? Becoming a data entry specialist may be your best bet. Data entry is essentially transferring and organizing information into electronic files that can be easily stored, shared, and manipulated. It can involve typing jobs, transcribing, data processing, and clerical "desk-job-type" tasks. This systematic and repetitive job doesn't involve as much training compared to other careers, so you'll quickly find yourself breezing through it all.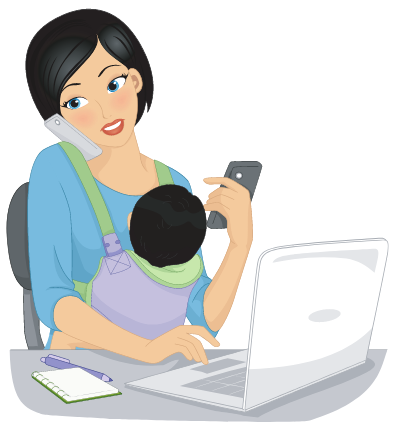 Proofreader/Editor
Salary average: $45,000/year
Do you like editing more than writing? Take advantage of remote proofreading and editing opportunities. It can be either a full-time career for you or something to augment your income during this quarantine season. Writers will almost always make those honest mistakes (and perhaps add too many commas or quotes), which makes their work very hard to read. Proofreaders are skilled professionals who can turn a text around for the better, improving phrases and sentences for enhanced readability and cutting some edges here and there to make written work better.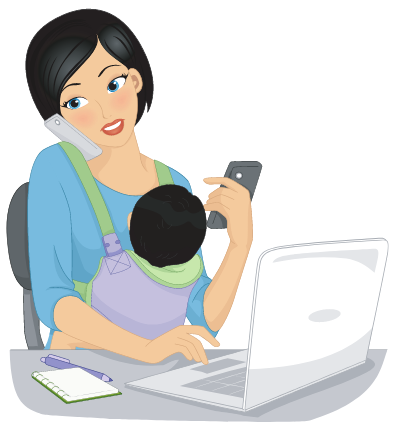 Life Coach
Salary average: $40,000/year
Do you find yourself continually seeking the best possible version of yourself? Are you all about self-improvement, and breezing through life with the right kind of mindset? Be a life coach! Becoming a life coach is a relative career that may depend on a lot of factors, including your skill set, the industry that you belong to, and the methods and ideologies that you hold dear. Essentially, if you have remarkable personal experiences under your belt, you can turn them into digestible content that can help improve your readers' lives.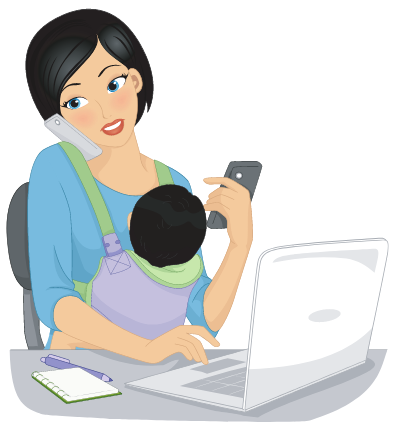 Travel Agent
Salary average: $34,000/year
Do you love traveling? Is your mind almost always wandering far, perhaps stuck in an island or tourist destination somewhere? Becoming a travel agent is the perfect career choice for stay-at-home moms who are looking for remote opportunities right now. Travel agents virtually organize and coordinate every single aspect of a trip, from flight and transportation bookings to hotels and accommodations. If you're mainly organized or are a seasoned traveler yourself, you may find yourself finding the beauty of this career. The best part? You will find the best deals for your future trips!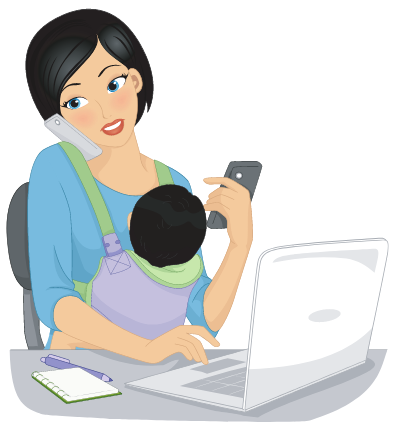 Music Instructor
Salary average: $44,000/year
If you can handle playing more than a few tunes on the piano, or rock those complicated riffs on the guitar, you may want to become an online music instructor! This is an excellent option for stay-at-home moms who may have been previously trained in music, or have music degrees themselves. Especially this quarantine season, parents are looking for learning avenues for their kids, which means that there are lots of opportunities to earn remotely. If you want to master your craft or brush up on a few concepts, you can easily do so with all the free instruction videos and courses online.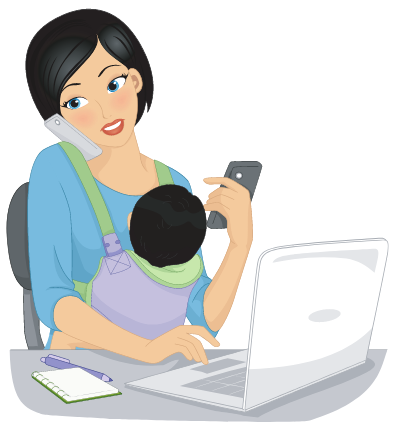 Consultancy Service provider
Salary average: $77,000/year
Especially if you have had experience in a managerial or corporate capacity, you may want to turn that into an opportunity to earn a salary. Becoming a consultant for individuals and businesses in your field of expertise is a lucrative venture. You can be your boss and take charge of many aspects of your schedule! The best part is that you get paid well for your time, with most consultants going freelance and working for multiple entities at any given time. For mommies, this is primarily an empowering career, because it would allow you to spend more time with your family.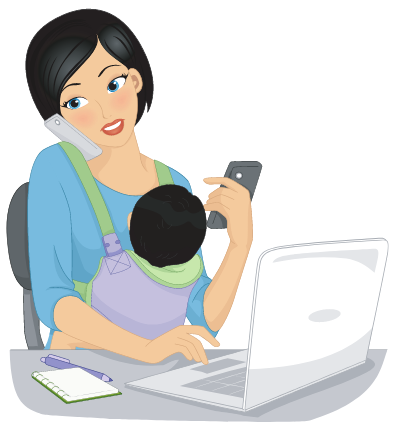 Professional Matchmaker
Salary average: $47,000/year
Yes, you heard that right! There is a lucrative career in professional matchmaking, or helping clients sift through the possibilities and guiding them towards Mr. or Ms. Right. If you have an eye for people, or even have an innate talent in creating the next it-couple (rounding mutual friends and having them fall in love because of your connection), then this unconventional position may be something you're interested in! It is crucial that you are trustworthy, have high emotional intelligence, and can network and communicate with both parties effectively to be successful in this line of work.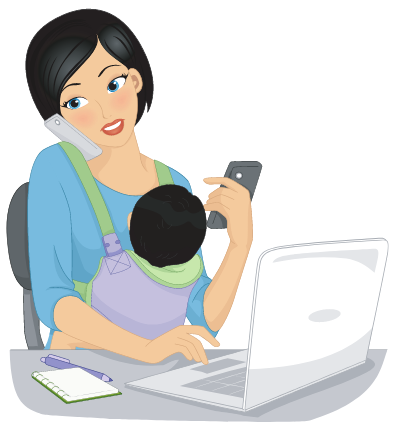 Recruitment SPECIALIST
Salary average: $49,000/year
Do you have a sharp eye for people, or simply have an extraordinary intuition? Recruitment and talent acquisition is another viable step towards a fulfilling and stable career. Akin to professional matchmaking, recruiters are the heart and soul of any company. Their job is essentially the lifeline of the whole enterprise, providing jobs to qualified individuals and keeping all the gears running. Acquiring talents and reviewing and verifying all of their credentials can now be done online, with a lot of companies making the transition since the start of the pandemic.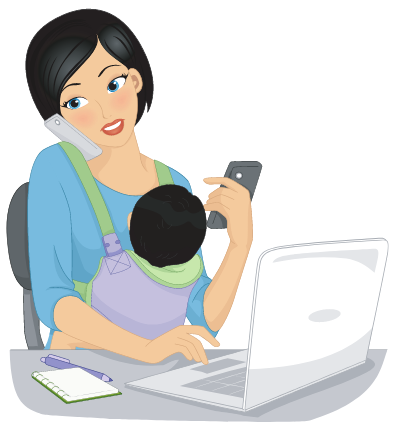 Project Management
Salary average: $66,000/year
If you're a working mom seeking more flexible yet challenging opportunities, project management may be an excellent option for you. Project managers are usually one of the most organized people in every industry, always bringing sharp focus and critical thinking into every single endeavor that they might have. Projects are time-bound and usually run under stringent regulations, which may entail unpredictable and high-stress conditions. Seasoned project managers pride themselves in their ability to see projects through to their completion, so if you're up for the challenge, then this may spark your interest significantly.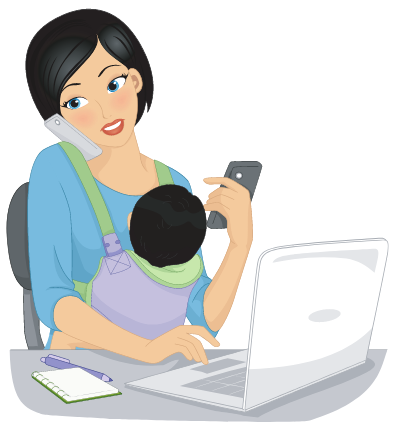 STOCK TradER OR INVESTOR
Salary average: Varies
Working mommas may not have a lot of time on their hands, but with trading and investing in stocks, that won't be much of a problem. There is so much potential in trading and investing in stocks nowadays, with so many free and easy-to-digest resources online made readily available to everyone. Note that learning how to trade and invest in stocks may require a bit of legwork at the start, and may involve some trial and error, but the rewards are super worth it! Start by building your very own stock portfolio, and initially learning the tools and terms of the trade to do this, and you'll be halfway there.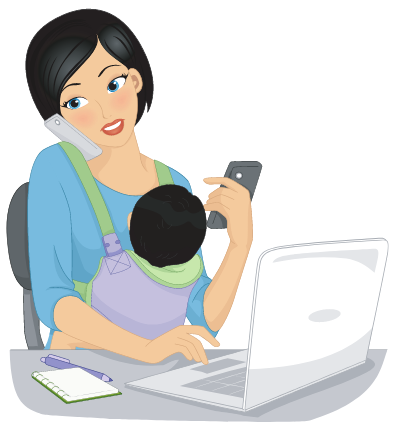 Photo and Video EditOR
Salary average: $30,000 – $50,000/year
With the emergence of digital marketing and content creation, opportunities for photo and video editors are growing everywhere, like mushrooms! These tools especially come in handy if you're also considering a career in vlogging and creating content. Both these skills can be learned and acquired, with a plethora of online guides and courses that you can access for free. If you're still starting in this career, it helps to invest a bit in the tools of the trade, including reliable equipment and premium software versions, which broaden your capacity for creating better projects.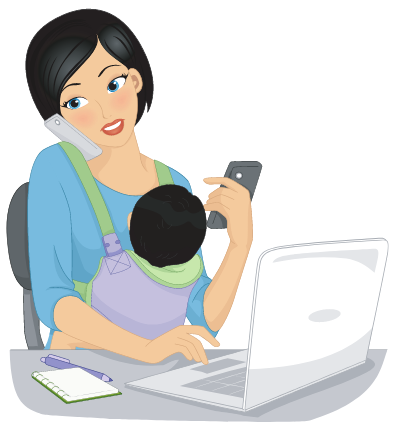 Online Fashion Stylist
Salary average: $25,000
Do you have an eye for fashion? Do you dress really well and naturally love clothes and accessories? Cash in on this ability by becoming a virtual fashion stylist! You don't have a need to be a college degree holder to do this; you just have to be good with pairing clothing items together and coming up with cohesive outfits for different clients. You must be a people-person and translate their personal preferences into a wardrobe that truly reflects who they are. If you're up for the challenge, start by viewing online courses and other learning content related to color theory and fashion design.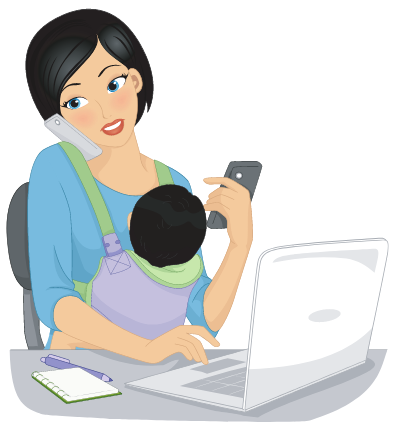 Etsy Shop Owner
Salary average: Varies
Are you a budding creative who's always down for the next project? Do you like arts and crafts, or have an exceptional talent that can be scaled, replicated, and monetized? Becoming an Etsy shop owner may be one of the best decisions that you could ever make. This e-commerce website focuses on handmade and vintage items, spanning different categories (from jewelry and art pieces to clothing and decorative items). You can do marketing, producing, or logistics tasks in the comfort of your own home. It's an excellent option for a busy momma!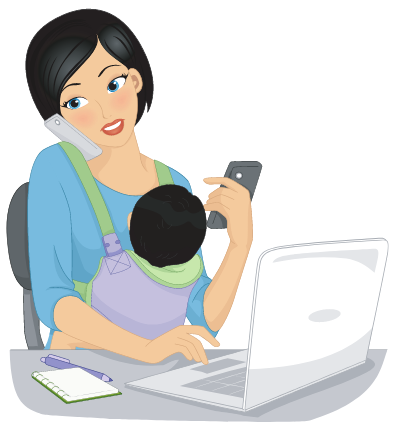 Podcast PRODUCER
Salary average: $55,000/year
Podcasts, or subscription-based audio programs, are gaining traction in terms of listenership – especially with the emergence of a global pandemic. There is a podcast for any topic under the sun: childcare, politics, health and wellness, pop culture, and perhaps the weirdest and most specific of themes (such as fandom-based podcasts and horror podcasts). Another lucrative career that you can manage at home is becoming a podcast producer or assistant, with various functions such as editing audio clips, writing the show notes, and brainstorming podcast content.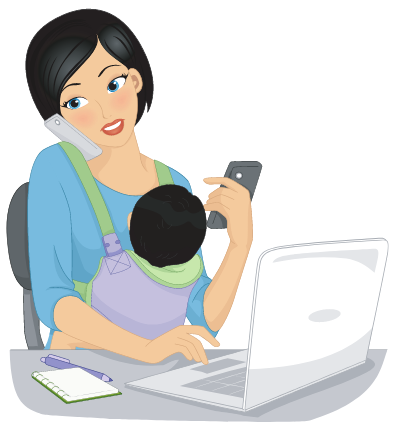 Brand Ambassador
Salary average: $36,000/year
Especially if you have experience with sales and marketing, becoming a brand ambassador may be one of the most exciting opportunities that you could ever have. Offers typically vary depending on the brand, medium/platform, and length of exposure, but this is another lucrative option for working moms who are also looking to build their online following. If you're also into vlogging and social media marketing, you'll have fun teaming up with different brands and businesses for different collaborations and reviews. Depending on your niche, you will get your fill of all the cool products and services without having to leave home.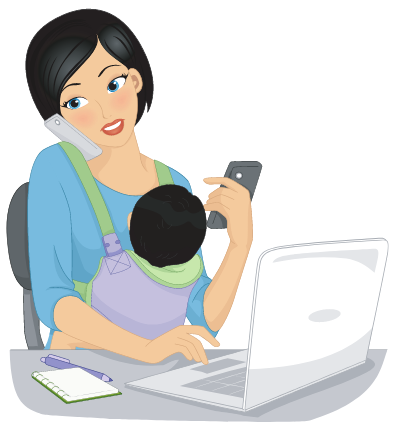 Sales Representative
Salary average: $47,000/year
Do you identify as a "people person" with impeccable communication skills and keen attention to detail? Are you a risk-taker with big dreams and potential for greatness? Do you get a rush of endorphins whenever you solve problems or close a difficult deal? Becoming a sales representative is one of the more challenging careers, which requires more resilience and determination in every respect. People in sales are usually tough cookies who look at rejection in the eye every day since it's a big part of their job. From cold calling to lead generation, the job is especially tedious for the working mom but worth it.