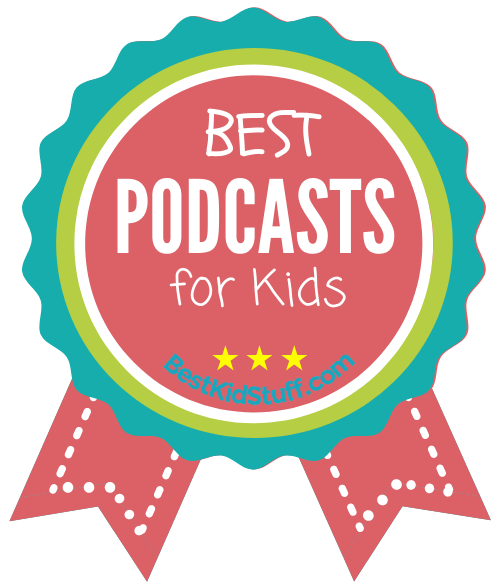 Podcasts…for your kids? Yes, you read that right! Contrary to popular belief, there is kid-friendly audio content for your kids, made available for every age group and developmental stage.
As we all know, podcasts are the modern versions of radio shows that talk about any topic under the sun. Depending on your kids' interests, you'll be surprised at what kind of podcast shows you can discover across different streaming platforms.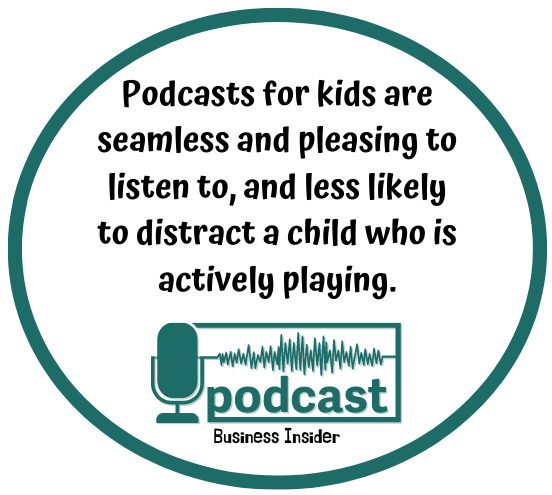 It may seem like a long stretch (and sort of primitive) to keep your kids entertained, but you may be surprised that a lot of kids feel more engaged when listening to one! It will help them concentrate better, and keep them on their toes while allowing their imaginations to run wild.
Since there aren't any visual cues, your kids would be able to picture different things according to how they see fit. It's definitely hours upon hours of fun and excitement, as well as calm and relaxation – opposite ends of the spectrum, where there's always something for everyone.
Today, we will be talking about 30 best podcasts for kids. Hop in on the fun, and scroll on over to know more!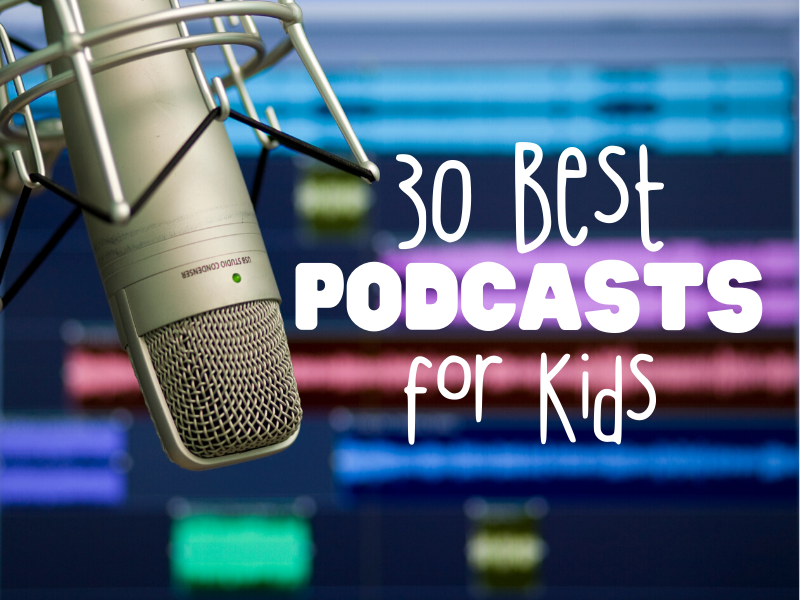 Do you want to get your kids ready for bedtime, but don't exactly have the time for a bedtime story? Are you out of storybooks, or are your kids getting sick of the same old tale?
The Stories Podcast may be an excellent alternative for busy parents! Stories are a great way to relax their minds and keep them engaged while they prepare to doze off. With the Stories Podcasts, there are new stories every week, ranging from classic stories with a twist, up to compelling original tales that you and your kids will surely enjoy!
With kids, sometimes it's hard to step on the brakes when it comes to their energy levels and hyperactivity. Hear us out when we say there's a way to let them enter downtime and calm them down – introducing the Peace Out Podcast that features different sleep-inducing and calming content for kids and parents alike.
The Peace Out podcast features episodes with varying themes every week, from short stories about nature, up to breathing exercises that are easy to follow.
If you're bent on giving them a crazy good time, Noodle Loaf is a podcast that'll surely give them hours of fun and games. It is an interactive kids podcast with tons of music-filled minutes created by Dan Saks.
Dan is a professional early childhood music educator and dad behind the podcast, so you'll know that the content is a good thing for your kids. It will induce lots of action – from singing to dancing, and playing, with targeted areas of awareness and competencies for development.
Science may seem like such an intimidating topic (even for adults), but with the Brains On! Science Podcast for Kids, you and your kids will surely have a blast learning about the coolest (and sometimes, most bizarre) aspects of science and technology.
Topics range from the existence of mermaids, aliens, and UFOs, up to the discussion about human emotions and where they come from. They also have a podcast episode about the coronavirus outbreak, so be sure to check this out to better help explain the situation to your kids.
From the creators of the Brains On! Science Podcast comes to you Smash Boom Best, a debate show of epic proportions for kids and families. This listener-powered podcast is getting traction from a large community of supporters, lovingly referred to as the "Debate Club."
Every episode is centered on two main ideas or things (for example, "Aliens vs. Robots." "Super Speed vs. Super Strength," or the infamous "Cats vs. Dogs") that are pitted against each other in a fun and exciting face-off – a mind-boggling experience!
History is a crucial part of our stories as humans, passed on from generation to generation. It has shaped the way we live, bringing us tales of inspiration, achievement, downfall, and resilience—in its most real sense, history has been a guiding light for the present and future.
The Past & The Curious podcast brings together bite-sized audio stories for children and their parents. From advancements in ancient technology up to the stories of everyday heroes, you will be sure to keep your child engaged!
Are you looking to give your child's bedtime routine a twist? Do they often feel too hyperactive and fussy before hitting the sheets? You may want them to tune in to the Be Calm on Ahway Island Podcast, a unique children's show that starts as a guided meditation session for kids.
After giving your kids a calming time, the episodes eventually roll out a soothing and relaxing story at the end, with friendly and reassuring voices that'll help put your child's mind at ease. They'll snooze-off before they finish the entire set!
Parents and teachers of middle-grade students will love the Book Club for Kids Podcast, a free-to-listen, 20-minute talk show that features students, teachers, and authors who are all about the love of books and reading.
Listeners will be able to hear excerpts from celebrated titles, and anecdotes from actual authors themselves, as well as inspirational stories about how different books have changed the lives of readers for the better.
If you want your kids to forge a good relationship with books and reading, this is the perfect place to start!
Compared to the standard fairytales that most of us have heard a million times over, original stories are often more fresh, engaging, and fun to listen to! If you're a busy parent who usually runs out of bedtime story ideas (we know that all-too-well), you may want to leave it up to the Little Stories for Tiny People podcast!
It features different titles and original stories that will surely keep your children relaxed and wanting more. Engage your children with a selection of audio stories fit for downtime and contemplation.
Dinosaurs are prehistoric groups that have stepped on the face on the Earth more than 200 million years ago. Additionally, various fossils and evidence of their existence have been found in every continent in the world. They may seem like magnanimous forces of nature, but exploring and discovering various aspects of their lives will keep your kids excited.
Listening to the Kid-Friendly Dinosaur Fun Facts Podcast will help your kids learn more about these glorious beasts! It'll bring hours upon hours of fun content for kids of all ages.
Another kid-friendly history lesson podcast, the Kid-Friendly History Fun Facts Podcast delivers engaging, quality content that's easy to digest. Mainly if your child exhibits an investigative streak, or is already into learning stories from the ancient world, they will surely love this program!
It tackles different parts of history, including the Spanish Flu outbreak of 1918, the lives of American presidents (including Barack and former FLOTUS Michelle Obama), and the history of different holidays.
Who says talking about the past ain't fun?
If you're looking for new, refreshing content to listen to with your kids this quarantine season, the Ear Snacks Podcast for Kids should be on your list.
Created and moderated by award-winning music duo Andrew and Polly (who were also song composers for Sesame Studios and Wallykazam!), the program doesn't focus on a single theme or subset. Instead, it explores various topics every week, ranging from commentary about current events, animals, international holidays, and other entertaining trivia.
Nowadays, kids are slowly becoming more engaged with current events and other important facets of life. Sometimes, we block out all the negative stuff, but somehow, it gets to the children, and frequently, they wouldn't know how to process everything in one go.
KidNuz is a podcast that hopes to bridge relevant reports to a whole different audience – the children in our lives. It is packed with five-minute news reports that are kid-friendly and timely, followed by a short quiz at the end of the discussion.
Isn't that an excellent way to start the day?
Sesame Street's beloved Muppets will surely spark great interest in your child! And because these beloved monsters have been a part of our lives for a very long time, it's highly reminiscent of our very own childhood too.
Listen to these podcasts on the go while driving in the car, or let your kids view it as a video podcast across devices. Like in typical episodes, your kids will still learn a lot about family, friendship, and caring about others.
It's an excellent distraction for babysitters, and a way to keep your kids preoccupied!
Clear Creek Community Church's children's podcast initiative entitled "Who's in the Bible?" will be your partner in teaching your kids the story of Jesus Christ, the prophets, and their success and struggles.
These stories let your kids understand the Bible and strengthen their faith a little bit more with every story and explanation.
The podcast uses easy-to-digest terminology, an artistic retelling, and an overall appeal that would help kids discover their roots and, ultimately, grow to love God even more.
The Honeybee Kids podcast is all about making bedtime easy for parents and their kids, and even for clueless babysitters who need a helping hand.
It features different strategies to help get your kids to hit the sheets with ease, including relaxing music, bedtime stories, and other guided meditation tracks.
You can listen to these clips when putting your kids to sleep, during quiet and nap time, car rides, and even idle moments where you just want to hang out with your children.
If you're a parent of middle-school and high-school kids, we recommend that they check out The Unexplainable Disappearance of Mars Patel, a Peabody award-winning adventure podcast for young investigators.
Think Nancy Drew or The Hardy Boys, with a dash of The Goonies and Stranger Things – now that's a chilling combination! The story revolves around Mars Patel and his buddies, who are on a mission to find their lost friends.
Check out this cool kid-centric mystery now!
Produced by WBUR, NPR Boston's news and media arm, Circle Round will be your child's new favorite thing to listen to! The podcast takes carefully curated folktales from all around the world, transforming them into highly-interactive re-tellings that will spark your child's imagination.
Every episode runs for around 10 to 20 minutes each, focusing on significant values like friendship, resilience, generosity, and compassion. Episodes even have an accompanying activity sheet and coloring activity, so be sure to check out the episode notes.
The Molly of Denali Podcast is an eight-part narrative story podcast based on the PBS Kids series of the same name (from the makers of TV shows Curious George, Arthur, and Pinkalicious).
It is a serialized story of an Alaskan Native girl named Molly Mabray, recounting her beautiful and exciting adventures with friends and family. She's a kid who's taking on big adventures in the icy landscapes of Alaska!
We're sure your kids will find her story relatable.
Kids are the most curious creatures – it's always about the reason behind this, and the possibilities behind that. These seeds of wonder are the sparks that create greatness.
With the What If World podcast for kids, listeners will be able to send questions every week, which will be transformed into new stories with every episode.
Eric O'Keefe, who serves as the show's host, tries to spice up the episodes with crazy characters and silly voices – great for keeping boredom at bay!
Story Pirates by Gimlet Media is another award-winning story podcast contender that has been downloaded over 20 million times. The podcast features a group of world-class voice actors, comedians, improv experts, and musicians who take on different roles and characters.
There are even top-rated special guests in the mix, including Julie Andrews and Lin-Manuel Miranda (of Hamilton fame). These sketch comedy-slash-musical theater audio presentations are written by kids, making them into truly relatable content that your children will surely love.
The Calm Kids Podcast is another calming, meditative podcast for kids of all ages. Started by two sisters Charlotte and Lucie, these short, relaxing stories are a product of their very own experiences with anxiety and sleeplessness.
Soon after, they began to record these stories into a podcast, free for every parent, and babysitter to use. Especially when your kids find it hard to sleep at night, this podcast can serve as a sleepytime ritual, setting the mood for a calm, restful night.
Who says you can't have an interactive and highly engaging podcast? Enter: ExtraBLURT Jr., an exciting audio game show made for children and their families.
This Parent's Choice Recommended Award Winning podcast pumps-up the energy in every family game night – especially when the boredom kicks in, or if you're out of ideas this quarantine season, you can always expect something good with the ExtraBLURT Jr. podcast.
Choose from one of the many episodes and their respective themes, and have a great time!
Gone are the damsels-in-distress of yore – classic female figures just won't cut it in this day and age. With the Goodnight Stories for Rebel Girls podcast, your daughter will get all the inspiration and empowerment she needs to take on the world by the lapels.
Based on the global best-selling title of the same name, which features strong, extraordinary heroines, the accompanying podcast has also inspired millions of girls around the world, pushing them to pursue their dreams and fight against adversity. Yes, she can!
The Earth Rangers Podcast hopes to bring forth greater issues in our environment to the future agents of change – our children. It hopes to mold kids into individuals who are conscious about the environment.
The podcast starts with engaging content and stories narrated by Earth Ranger Emma, who's also the main character of the series. She is a wildlife biologist and explorer who reports on different parts and landscapes of the world, all in the name of the environment and science! Your kids will surely enjoy listening to all of her stories.
With kids, humor may be one of the most effective ways to keep them engaged and interested. It's also a great tool to diffuse any tense situation or just a way to make them mentally sharp and active.
If you're bent on keeping the mood alive for your teeny tots, you can let them listen to the HiLL-LaRRY-uS! (yes, that's a stylized version of "hilarious") podcast by Pinna, a Parents' Choice Silver Award-winning series where hosts Hillary and Larry share kid-friendly jokes, puns, even knock-knocks!
Are you a family of music lovers? Do you want your children to share your love of different genres, or help them discover what sounds can make them tick?
The Saturday Morning Cereal Bowl will be your go-to program for everything music. Come on and crank up the speakers and have a great time with your children with this weekly, two-hour-long podcast filled with fun, music, and laughter.
Every episode doesn't just cover kids' music and nursery rhymes – it's a family affair for music lovers of all ages!
Parents who are fans of Doctor Who or similar sci-fi genres will love The Radio Adventures of Dr. Floyd!
Let your kids listen in to one the longest-running, professionally-produced podcasts. The podcast features the adventures (and misadventures) of Dr. Floyd, who's dubbed as the World's Most Brilliant Scientist. He's also given much depth with the presence of his evil archnemesis, Dr. Steve.
You can join them on the podcast while letting your kids learn a whole lot about history, time-travel, and letting their imaginations run free.
Led by kids, for kids – this podcast takes the cake in being one of the most engaging podcasts ever to exist! "But Why-A Podcast for Curious Kids" will surely make the idle time more exciting.
The podcast format is an interactive model: listeners are encouraged to throw the most bizarre of topics, where the host, Jane Lindholm, tries to break down and answer the "big why." No topic is too large or small, and no category is too dull, because they're bent on getting the answers!
Dubbed "the podcast for curious kids and their grown-ups," the very aptly-called Wow in the World podcast takes your kids for a ride away from the vile screens and gadgets! Definitely a great way to limit your child's screen time!
The hosts, Mindy Thomas and Guy Raz will be your guide in this audio journey. Featuring kid-and-parent-friendly presentations, the topics range from nature, space, dinosaurs, and even advances in science and technology.
An excellent way for your children to stay woke!