Never underestimate the mind of a young inventor. The following ten inventions have been created by children that wanted to change the world with their creativity. These impressive inventors saw an issue in the world and decided to solve it with their own creations.
Steve Jobs once said, "People with passion can change the world for the better."  This quote can be applied to the kid inventors who make the world a better place by their creative minds.
The inventions that we have included on this list range from sophisticated machines to other daily necessities of life. Many of the kid inventors beginning journeys are met with failures, criticism, and laughs. However, they persevere, work hard, and were able to achieve their dreams. Their products continue to inspire many other children to follow in their footsteps and come up with their own creations.
Behind many of the inventions made by kids, there is an incredible story. The following paragraphs will look at some of the stories and the amazing creations made by kid inventors.
1. Earmuffs – Chester Greenwood (15)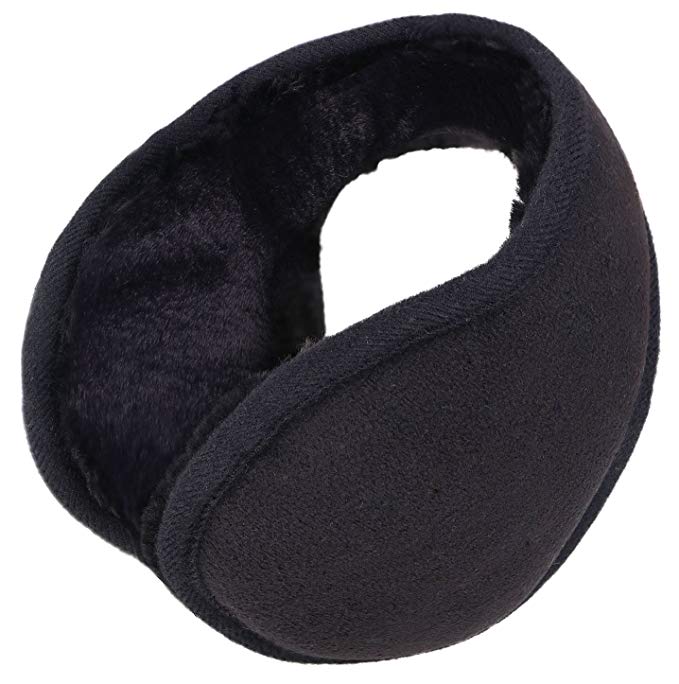 Earmuffs are an invention that we all know so well. They were invented by Chester Greenwood when he was fifteen years old. He liked the idea of creating earmuffs because he was tired of getting cold ears when he went out skating. His grandmother helped him in sewing beaver skins for his ears, which are attached to a wireframe. Soldiers popularly used Greenwood's earmuffs in World War I.
Pros
Earmuffs are easy to fit in a coat pocket so you can keep track of them.
They can be worn in addition to a hat to keep ears extra warm.
Cons
Your child might get tired of wearing them for long periods of time.
2. Wristies- Kathryn Gregory (10)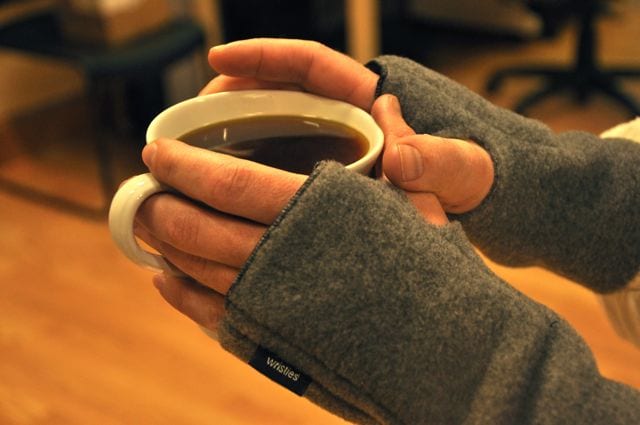 Kathryn Gregory was ten when she invented Wristies. They are fingerless gloves that keep snow from getting in your sleeves. Put them on first and then add a pair of gloves and a coat, and you will be ready to take on winter. Kathryn Gregory grew up in Massachusetts, so she was sick and tired of being cold during the winter months. She decided that she was going to do something about it. She sat down at her kitchen table and made the first design.
Pros
Wristies are very useful for people that live in a frigid climate.
They are less restricting than gloves or mittens and allow full mobility in the fingers.
They are easy to find in stores or online.
Cons
It might be hard for younger children to keep track of them in addition to gloves.
Some children might not like the feel of them.
3. Trampoline – George Nissen (16)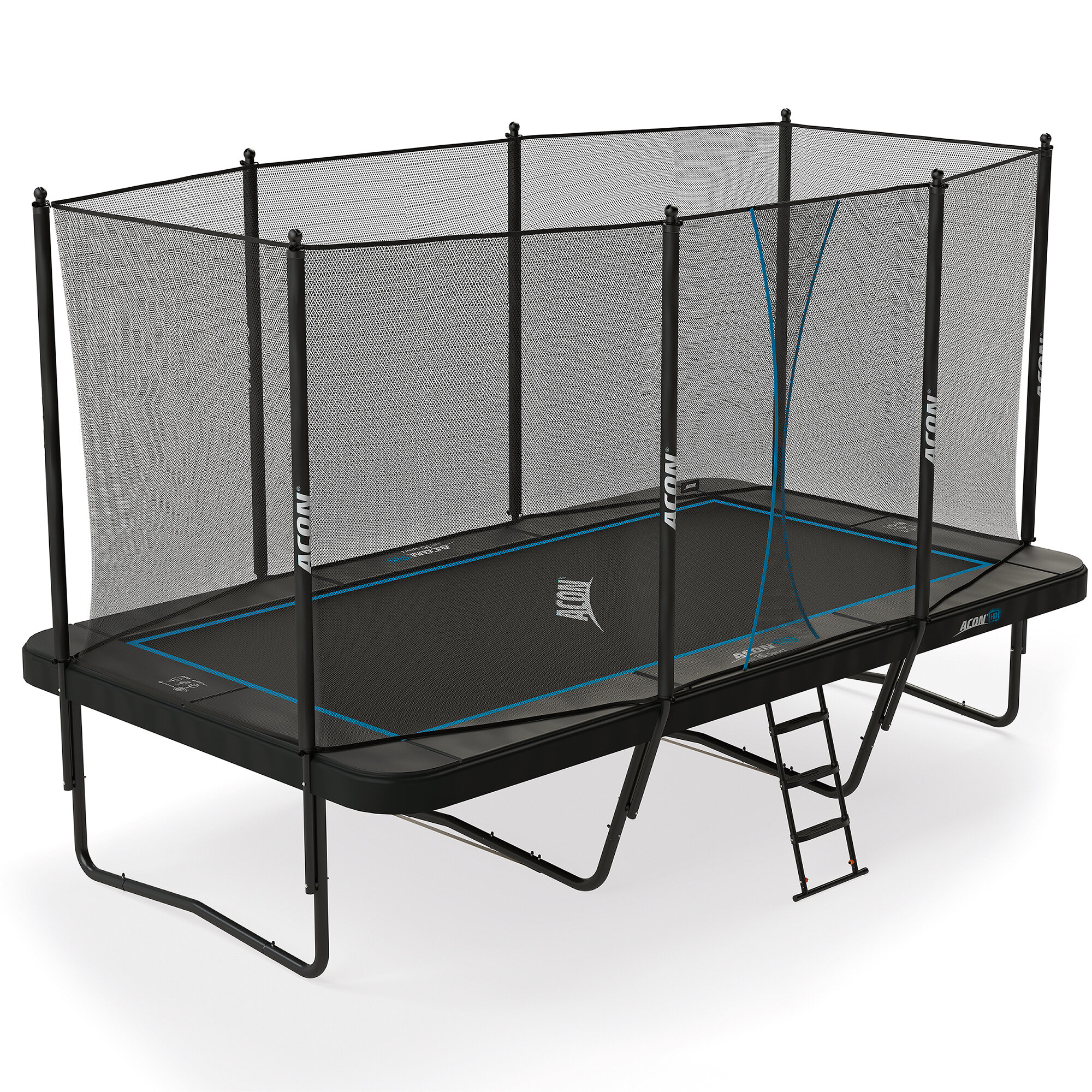 Who doesn't love jumping on a trampoline? We can thank George Nissen, who came up with this invention in the early 1900s. Nissen worked for the local circus when he was sixteen years old. While working there, he found inspiration after seeing trapeze artists dropping into a net when finishing their routines. Nissen replaced the netting with nylon and named his creation  Trampoline. This creation was so new that many people could not understand the concept. So Nissen traveled to demonstrate it to people to help get them interested in buying his invention.
Pros
Trampolines are a great source of exercise for kids.
Jumping on a trampoline will increase lymphatic flow.
Jumping on a trampoline will also increase oxygen circulation, which increases cellular energy.
Cons
It can be dangerous if it is not used correctly.
4. Crayon Holder – Cassidy Goldstein (11)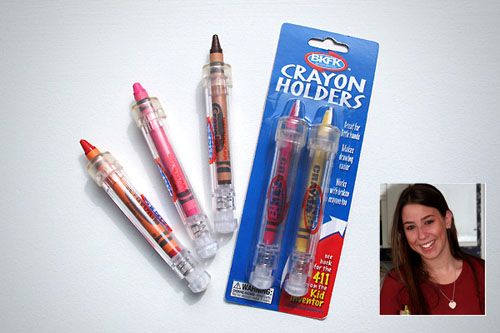 Cassidy created this helpful device one day while she was coloring. She discovered that it was hard to use some of the small broken pieces. She found a small plastic tube and shoved one of the broken crayons down in to get a better grip. Much to her surprise, it actually worked, so she decided to get them manufactured. Her parents helped her get all of the licensing that she needed to be able to sell them.
Pros
These crayon holders make it possible to use crayons after they break or get too short to use.
They also help prevent crayons from breaking if you use this when you open a new box.
This product is pretty easy to find in stores or online.
Cons
If not used properly, the crayons could get stuck inside of the holder.
The holder itself could be easily broken if left on the floor to get stepped on.
5. Ski-Doo – Joseph Armand Bombardier (15)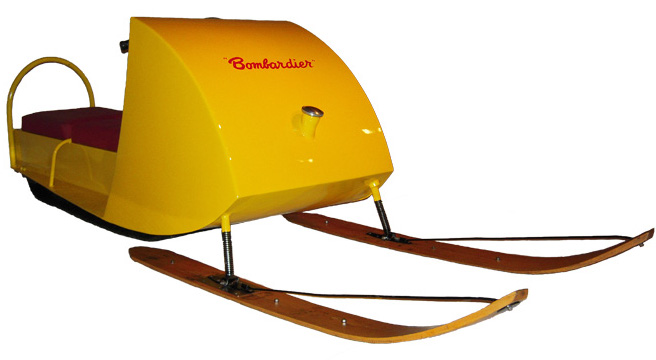 Joseph-Armand Bombardier was 15 when he created the first snowmobile from an old car engine. He was a natural with mechanics, and that lead him to use his skills to develop the ski-doo. He grew up in Canada, and he loved the idea of a machine that could move people around through the snow while having fun at the same time. He came up with the idea of attaching two movable skis on the bottom of a vehicle design that he had come up with. The original ski-doo drove around on a track before he created a later model that had the freedom to go anywhere. This revolutionary design allowed Bombardier to use his natural ability to understand machines to create something that we still use to this day.
Pros
It allows one or two people to drive around quickly in the snow.
It is fun to use in places that typically get a lot of snow.
It allows you to cover a lot of ground while enjoying being out in the snow.
Cons
It can be dangerous if it is not used correctly or if conditions are too extreme.
It can be expensive.
6. Popsicle – Frank Epperson (11)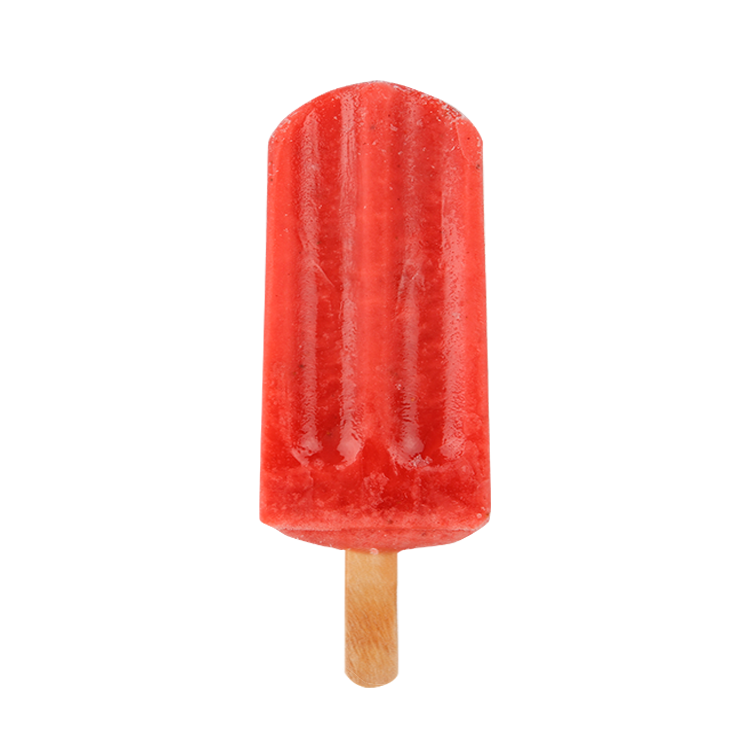 Sometimes a mistake or experiment can lead to an invention. In 1905, 11-year-old Frank Epperson unintentionally left a mixture on the porch on a cold winter night, and this resulted in the creation of the world's first Popsicle.
Pros
Popsicles are the perfect treat for the summertime.
They are perfect for when you do not feel well.
They are super fun and easy to make.
There are so many flavors to choose from, so you will find one the whole family will love.
Cons
Some brands use a lot of extra sugar.
It can cause a headache if eaten too quickly.
7. ManCan – Hart Main (13)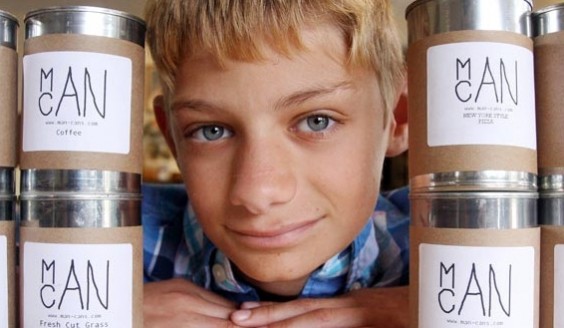 Hart Main's creation started with a joke. He gave his sister a hard time about her "girlie-scented" candles. He said that he was going to create a "manly" smell so that his room wouldn't smell like his sisters. This joke was a turning point for Main, as his parents motivated him to make it himself when he was 13. His motivation for actually going through with this idea was the fact that he wanted a racing bike. Main created the ManCan Candles by mixing the smell of Coffee, New Mitt, Bacon, and Fresh Cut Grass in recycled soup cans. After two years of experimenting, the ManCan was created. He started using soup cans that his family used, but as his business grew, he needed more cans. He decided to start donating soup to shelters so that he could recycle the cans to make his candles.
Pros
The money that he gets from selling his products is used to provide soup for the homeless.
His product is manufactured in a warehouse that employs people with mental disabilities.
You will get a unique candle that someone in your family will love.
Cons
You cant find them in stores. They are only available online.
You might have to wait a long time for some of them to be made.
8. Magnetic Locker Wallpaper – Sarah Buckel (14)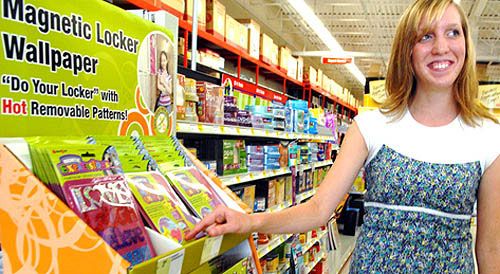 Sarah Buckel decided that she wanted to make decorating lockers easier when she had to clean out her locker at the end of the year. She didn't want to peel off the adhesive, so she thought that magnets would be a better option. Her father worked with magnetic products, so she went to him with her idea. From there, she was able to come up with magnetic wallpaper. Her idea was a big success and can be found in popular stores all over the country.
Pros
Magnetic locker wallpaper makes decorating your locker fun and easy.
You can change the design of your locker regularly.
This product is very affordable.
There are so many fun designs that your children will love.
Cons
It is hard to find one because this product is fun and unique.
9. Snowboard – Tom Sims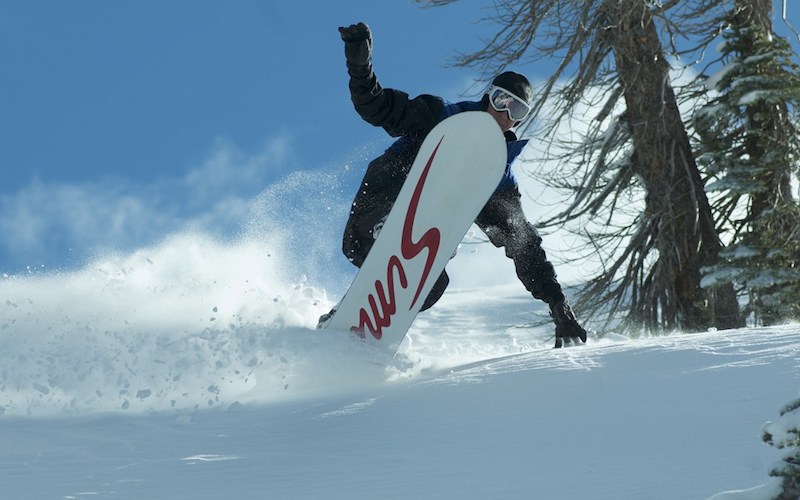 Tom Sims was just thirteen years old when he created the first snowboard design. He wanted to create a brand that could specialize in surf, skate, and snow, and through is hard work and dedication, he was able to accomplish his goal. He built the first prototype in his woodshop class in 1963. He designed the full-sized board in 1969, which was the standard five feet long. Sims spent most of his youth perfecting the snowboard design, and he revolutionized board sports and made them what they are today.
Pros
A massive advantage of snowboarding is the beautiful surrounds you will see along the way.
The snowboard is easy to carry around on the slopes.
The snowboard is perfect to use on fresh powder snow.
Cons
Snowboarding can be very dangerous for beginners.
Snowboards are pretty expensive.
10. Makin' Bacon – Abbey Fleck (8)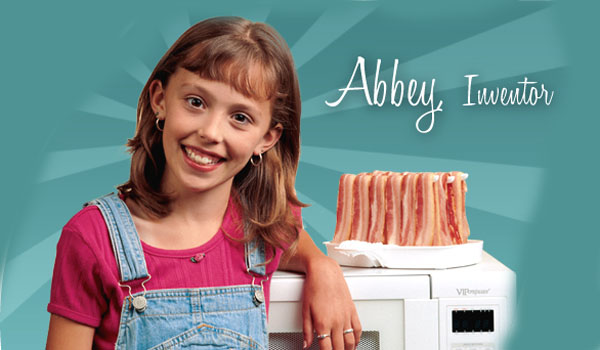 In 1993 eight-year-old Abbey Fleck created this device to help make cooking bacon easier. She came up with this idea when a family lacked paper towels for cooking bacon. She made the decision that she would make something that could cook bacon better and faster. Fleck came up successfully with the Makin Bacon, a microwave-safe holding device that can drape bacon while cooking. She became a well-known figure with her incredible invention.
Pros
This device makes it much easier to cook bacon in the microwave.
This device makes it a little safer to make bacon because there is no popping grease.
This device cuts down on cook time so you will have good bacon in a matter of minutes.
You can find this pretty easily in stores or online.
Cons
It can be hard to get rid of the bacon smell from inside of the microwave.