As the summer months get nearer, temperatures are rising, and one effective way to beat the heat is to head towards the water to cool down. Taking a shower or wallowing in a swimming pool is a good move, but if you want to beat the heat and make memories with your loved ones, consider a visit to a great outdoor water theme park.
A visit to an indoor water park like Great Wolf Lodge or Bridges Bay Resort also sounds good. It is the perfect getaway especially if the temperature is unbearably high or too low because it is a covered facility. Moreover, an indoor water park can operate all year round but you'll miss the natural scenes that make your experience more exciting.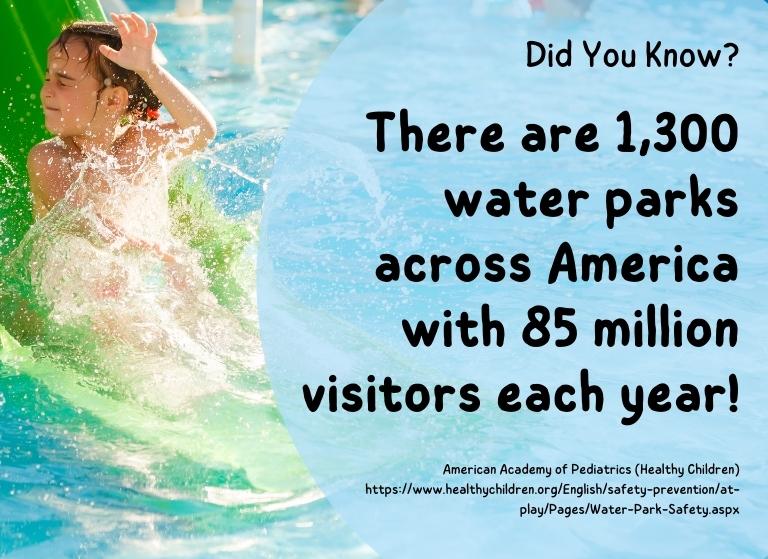 Good indoor water parks offer attractions that are practically similar to the ones featured in any outdoor water park. They protect their guests from intense heat or extreme cold, a benefit outdoor water parks cannot provide.
Guests of indoor water parks wouldn't need a shed but they might want cabanas for some privacy. But some people especially nature lovers still prefer the outdoor type because they want to see background sceneries which are an added bonus to the experience.
Additionally, splashing in the water under the blazing summer sun is something indoor water parks cannot give. The experience is just too precious to miss. It's one of the many reasons why many people love outdoor water parks. But we're not saying any indoor water park isn't worth it. There are several popular indoor water park resorts in the US. In fact, we've included one good indoor water park in this list.
Indoor and outdoor water are practically the same. It's the sun above that makes the difference. If you worry about your kids getting scorched in the sun or want to celebrate a special family occasion during winter, an indoor water park is a perfect place to go.
A visit to a water park helps you defy the summer heat. It doesn't really matter whether you prefer an indoor water park or its outdoor equivalent. The thing is, both work to strengthen family bonds and give your loved ones an experience they will treasure for life.
The various activities you do, like floating aimlessly on a lazy river, slipping down a water slide while screaming, rock climbing, or feeling the caress of warm water in hot tubs will become treasured mementos in the days ahead. Even the smell of suntan lotion will relive those happy memories.
With that said, make up your mind now and start planning a visit to a water park, or even an indoor water park resort, whichever is near you. Start by doing research to identify the 10 best water parks for kids in the United States and learn more about them.
Ranking Methodology
To come up with this list, we considered several factors that make a water park worthy of our attention. These are:
Child Safety
Child safety is an important aspect that we consider when assessing a water park, as it can be unsafe for children. The availability of life vests, imposition of height restrictions, enforcement of COVID-19 policies, and posting of certified lifeguards in every lifeguard station are important child safety factors we can't ignore.
Attractions and Programming
Attractions such as wave pools, rides, and slides are the primary purposes of your visit. We check these to ascertain that they are appropriate for the age and height of children.
Regarding the programming aspect, we check if the management is implementing a system to minimize long queues. After all, who wants to spend a day waiting in line for a chance to use any of the attractions – for a few minutes?
Convenience
Aside from the desire to enjoy, we give weight to convenience as a yardstick for measuring the effectiveness of a water park. Water parks cover dozens of acres of space. It would be laborious and difficult for guests to find a store on foot if they need to buy something. Park amenities should be placed strategically to allow guests to find them easily.
Service
Great service is a primary language of hospitality businesses such as water parks. We consider it a quality water park must-have for its capability to garner customer satisfaction.
Customer Reviews and Feedback
While customer reviews can be fabricated or faked, the majority or about 90% of online shoppers read them before buying a product. Reading customer reviews and feedback is now an essential component of the purchasing process. Customer feedback reflects a customer's impression, observation, and rating of the operation, management, and quality of customer service of a water park business.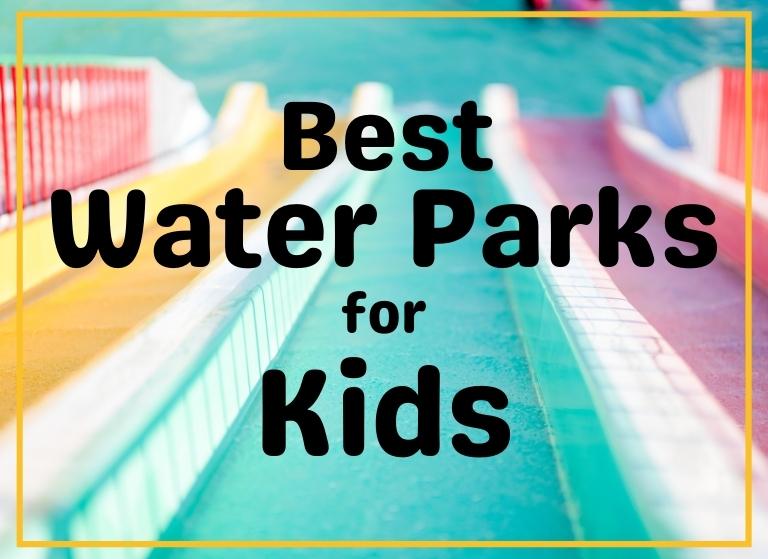 The Country's Water Park Wonders Children Love
Here's our list of the 2022 10 best US-based outdoor water parks for kids.
Pigeon Forge, TN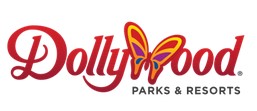 Bear Mountain Fire Tower, Big Bear Plunge, Downbound Float Trip, Fire Tower Falls, Little Creek Falls, Mountain Scream, Mountain Twist, Mountain Waves, Raging River Rapids, and many more.
Splash County is our top choice because it has met our criteria of an excellent outdoor water park. Aside from its multiple attractions and play areas, the facility also manages its operations well – safety consciousness, shorter guest waiting time, availability of kid-friendly foods, and excellent accommodation among others are apparent.
Splash Country is not only family and kid-friendly; it is also toddler-friendly. It maintains a kiddie pool and two baby care centers with baby changing stations. The facility also emphasizes safety as it employs platinum award-winning lifeguards to monitor guest activities. This translates to peace of mind and an assurance that your water park getaway with your loved ones is safe and filled with fun.
If you need to add more privacy while relaxing, you may rent one of the park's waterside or riverside canopies or retreats. These are spacious, comfy shades, but they are only available on a first-come-first-served basis. You need to make a reservation to hurdle this obstacle.
Splash County is voted one of the top 10 water parks by readers of USA Today.
Orlando, Florida

Typhoon Lagoon Surf Pool, Crush 'n' Gusher, Miss Adventure Falls, Ketchakiddee Creek, Surfing Programs, Blizzard Beach Water Par
Typhoon Lagoon is a Disney water park located at the Walt Disney World Resort in Florida. It is a tropical oasis that owns the largest wave pool in America. Typhoon Lagoon operates a lazy river, a waterfall, several water slides, and multiple rides for your family to enjoy. It even offers family raft rides and maintains a shallow wading pool and a play area for your little ones.
The facility has an abundance of lifeguards that will make you feel safe, and it has several restaurants that offer several food options. If you need more privacy, the water park has lots of beachcomber shacks or cabanas for rent. Each shack accommodates as many as six guests.
Typhoon Lagoon is not designed for toddlers below five years old. It's the reason it doesn't provide baby changing stations. Overall, the water park is a great outdoor family resort.
Williamsburg, VA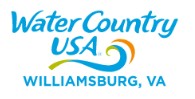 Aquazoid Amped, Big Daddy Falls, Colossal Curl, Cutback Water Coaster, H2O UFO, Jet Scream, Malibu Pipeline, Vanish Point, Cow-A-Bunga, Nitro Racer, Rock 'N' Roll Island
The company tagline, "It's not just water…It's Water Country USA" reflects its commitment to offering its guests the ultimate water park experience. It rings a bell among Americans who want to beat the summer heat. Water Country is also known as the place to "slide, glide, and unwind" because of the outdoor fun it can offer to the whole family.
Located in Williamsburg, VA, Water Country is Virginia's biggest family water park. Its pools, slides, thrilling water rides, and splash areas are perfect for any family who wants to beat the heat in a memorable way.
Water Country is designed for kids. Children nine years and younger have a special place in the facility. It offers kid-friendly foods, and all of its restrooms have baby changing stations. Roomy baby strollers are also available for rent should you need one for your toddler.
This 1960s surf-themed water park is committed to ensuring the safety of its guests and staff. It implements COVID-19 protocols and safety procedures by posting lifeguards in strategic locations. You may also rent one of its cabanas should you need more privacy and shade for yourself and your loved ones.
Orlando, FL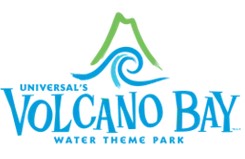 Krakatao Aqua Coaster, Waturi Beach, The Reef, Ko'okiri Body Plunge, ika Moana of the Honu Moana, TeAwa The Fearless River
Located at Universal's Orlando Resort in Orlando, Florida, Volcano Bay is a tropical-themed water park owned and operated by Universal Parks & Resorts. Its attractions include two winding rivers, 13 slides, two splash pads, and three lagoon pools. It also offers delicious kid-friendly food options your children will love.
The water park implements height restrictions. Children below 42" are not allowed to ride eight of the slides. Shorter kids still have a chance to enjoy themselves because the facility has other family-friendly attractions such as leisure pools and play areas.
Aside from its pools and rivers, Universal's Volcano Bay has a unique attraction – the Krakatau Volcano which rises 200 feet into the sky. Its backside bears several waterslides and the amazing Krakatau aqua coaster.
Volcano Bay's management ensures the safety of its guests by posting lifeguards in different areas of the place. They also rent out cabanas or cabins to guests who want additional shade and privacy. All of the park's restrooms have diaper changing stations.
Wisconsin Dells, WI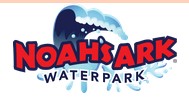 Black Anaconda, Time Warp, Scorpion's Tail, Raja
Noah's Ark Water Park, one of the biggest water parks in the country, is a great go-to spot! That said, it is only fair for this Wisconsin Dells-based facility to feature lots of rides, slides, and attractions, including the Kahuna Wave Pool where kids can have a good time catching waves. It even offers dry activities for guests who haven't made up their minds about splashing into the water.
Noah's Ark provides lifeguards to keep an eye on the deep and shallow water areas of the water park. This will ensure the safety of all guests and their children.
Should you and your family need to recharge after lots of fun activities, Noah's Ark has several restaurants that offer many delicious foods. For sure, some of these restaurants do offer kid-friendly food options for your little ones.
If you need your stay to be a bit private, you may rent one of the cabanas where you can stash your belongings and enjoy the shade that it offers. Cabanas vary in size, and their capacities range from four to sixteen.
Despite being family and kid-friendly, Noah's Ark is not for babies as it doesn't provide baby changing facilities. But it's a wonderful water park for kids older than three years old.
Did you know? Wisconsin Dells is the unofficial water park capital of the world. Here, you'll find some of the best indoor water parks in the country.
Branson, MO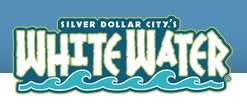 Aloha River at Hula Hula Bay, Coconut Cove, Kalani Towers Drop Slides, Kalani Towers Mat Racer, Ohana Falls, Pipe3line Plunge, Splashaway Cay, Surf's Up Wave Pool, Waikiki Wave
White Water is a 13-acre 1880-style water park filled with rides and slides. Your kids will have a wonderful time in this internationally-awarded water park which features 40 exciting attractions including a lazy river, 60 unique shops, and 18 restaurants.
Treat your loved ones to splash-filled family fun at White Water. The facility is safe as the park employs trained lifeguards to monitor the place. There's an abundance of Coast Guard-approved life vests at the facility. Guests can use them for free.  
If you're not a fan of the water and prefer to relax instead, you may rent a cabana or take part in relaxing family-friendly fun activities. If a toddler is with you, you can avail of the park's nursing station near the family restrooms. It's a quiet place perfect for your baby's needs, including diaper changes.
Federal Heights, CO

Alpine Springs Express Gondola, Beaver Tail, Caribbean Family Adventure, Cimarron River, Cowabunga Beach, Eagle River, Foothill Falls, Fox Tail, Glacier Run, Gunnison River, Lazy River, Little Bear Pond, The Wave, Voyage to the Center of the Earth, and many more.
While Colorado is home to several great winter destinations, it is no surprise that the state has a beautiful water park many people want to visit in summer. Nestled just minutes away from the heart of Denver, Water World is arguably the largest water park in America.
It spans 70 miles and is a host to 50 attractions like wave pools, rides, water slides, and a lazy river. Add the scenic views of the majestic Rocky Mountains, and you will have a perfect water park right before your eyes!
Water World employs over 300 lifeguards to ensure safety. It also provides complementary life jackets for non-swimmers. The park hosts several food stands that offer various foods and snack items. The family can also enjoy regular meals at Pharaoh's Feast, an all-day dining and drink station that offers plenty of food options. One good thing about Water World is that it allows guests to bring in their food or picnic lunches and non-alcoholic beverages.
This outdoor water park provides shelters throughout the facility to ensure the convenience of its guests. You may rent one of their cabanas or bungalows for a little more privacy. If you have a baby with you, the facility has diaper-changing areas where you can change baby diapers without disturbing other guests.
Winter Haven, FL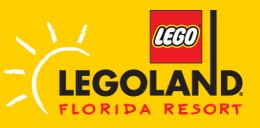 Aquazone Wave Racers, Battle of Bricksburg, Beetle Bounce, Benny's Play Ship, Build-Your-Art Gallery, Duplo Splash & Play, Duplo Tot Spot, Build-a-Raft Lazy River, and a lot more
The rides, water slides, and other attractions at Legoland will surely win the approval of your kids. But the park can offer more. It allows your children to discover and use their imagination and creativity. The park encourages them to build structures using Legoland bricks. This is perfectly imminent in the park's Build-a-Raft Lazy River attraction. It allows guests to design and build a raft they could use to float around its 1,000-foot-long lazy river.
While safety is a primary concern for parents, the facility assures you will have peace of mind as the management deploys many lifeguards at their swimming pools. It also provides several dining locations with plenty of dining options to ensure that you and your family won't go hungry.
Mothers with young babies are encouraged to use the park's Baby Care Center and baby-changing facilities. Should you need a personal space, you may rent a cabana where you can relax and enjoy the shade.
New Braunfels, TX

Aquaveyer, Back Splash, Bahnzai Pipeline, Bamboozle Bay Heated Pool, Black Knight, Blastenhoff Beach, Boogie Bahn Surfing Ride, Boogie Bay Heated Pool, Butterfly Bayou, and many more
It is only fair to include Schlitterbahn New Braunfels as one of the best water parks in the US – and in the world. Located in New Braunfels near San Antonio, Texas, the water park is almost always a part of each family's summer destination. Your kids will enjoy the staggering number of water slides, river rides, pools, and adventures.
With its 51 rides, rivers, chutes, slides, kiddie pool, and a baby section for your little ones, your kids will never run out of fun activities in the water park. Although you are primarily responsible for monitoring your children, you don't have to worry about safety as there are lifeguards that keep watch of the entire facility all day long. 
Aside from its attractions, the water park also wants to ensure a comfortable stay for your family. It provides several accommodation styles to suit your needs. Schlitterbahn also offers cabanas of different sizes for families who prefer a short stay at the park.
The need for food is not an issue at Schlitterbahn New Braunfels. While the park allows guests to bring in their foods and drinks, it also provides several dining locations that offer various food options. 
Multiple Locations

MagiQuest, Oliver's Mining Co., Howler's Park Ropes Course, Northern Lights Arcade, ShadowQuest, Buid-A-Bear Workshop
Great Wolf Lodge is an indoor waterpark chain and the largest in the indoor water park resort industry in the US. It's a host to an awesome water playground that features waterslides, wave pools, kiddie pools, lazy rivers, tube slides, and rough water slides to mention a few.
Great Wolf Lodge is your easy source for a great unforgettable family experience. It also operates lodges and rents out cabanas for your privacy and convenience. This indoor park values guest safety. It employs hundreds of lifeguards to monitor the place, and its safety guidelines are clear. The park provides US Coastguard-approved life vests free of charge.
Great Wolf Lodge grants families who stay in its family-friendly suites two days of unlimited access to the water park where your kids can splash, swim and scream their hearts out with excitement and fun.
Did you know? You have access to indoor and outdoor water at Great Wolf Lodge. The water theme park operates indoor and outdoor swimming pools.
---
Indoor Water Parks or Outdoor Water Park?
Whether your kids want to make a big splash or wild screams as they go down through twisting water slides or the roller coasters of a wave pool or body slides, these water park features make them the recreation center that keeps the little ones thrilled and entertained.
It might sound natural for parents to make their kids happy, but it's the greatest thing to see them smiling from ear to ear! See your kids having so much fun in indoor park resorts or enjoying giant wave pools or hot tubs in these adventure islands of sorts! You are the architect of beautiful memories your children will make.
Here's one last thing before we go. Please don't underestimate indoor water park resorts like the Timber Ridge Lodge & Waterpark in Lake Geneva, WI. They're beautiful, exciting, and fun – even without the sun.