Edited by Britt Lynn
One of the most important gifts you can give your child is the gift of knowledge. Parents today are increasingly turning to the Internet for excellent online learning for kids programs suitable for children as young as toddlers.
It's not using the computer or tablet as a babysitter, but rather, a desire to help kids become tech-savvy from an early age and to take full advantage of having the World Wide Web at our fingertips.
There are plenty of points to consider when choosing the best learning programs for your child. How old are your kids? What are their academic strengths and weaknesses? How do they learn best? Then, of course, there are the worries all parents have: Is the website safe? How much will it cost?
There definitely are free online learning for kids options as well so no need to break the bank to give your little one some educational screentime.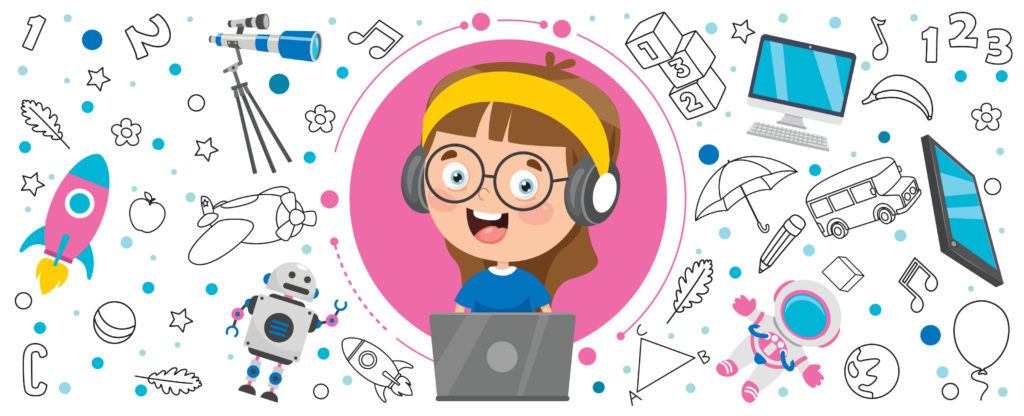 Check out our "Things to Consider" section!
Methodology
In our ranking of the 10 best online learning tools for kids, we took into account all of these factors and more:
We considered the comprehensiveness of an online learning program based on the subject matter covered in the curriculum and any quantitative data to back up the tool's effectiveness.
To understand safety, we looked at factors like data collection and encryption and whether the site had advertisements or external links that could lead kids down the wrong path on the Web – possibly to viruses or inappropriate content.
Activities scores factor in the quantity, quality, variety, and level of interactivity found in an online learning platform's content.
Sites with the most high-quality materials and the greatest assortment of content types earned the best scores.
Parents' reviews of how much their children enjoyed using the platform played a part in determining their score for the subjective factor of fun.
Finally, because sticking to a budget is important for families, we consider the price – and more importantly the value – of the online learning tool.
---
The best online learning tools for kids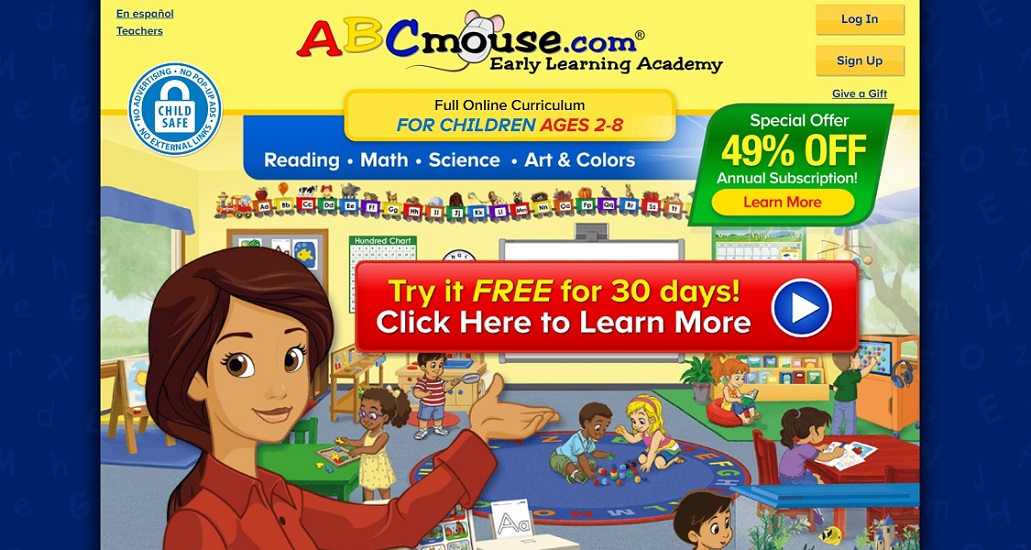 If you've heard of only one platform for online education for kids, there's a good chance ABCmouse is it. Ambitious advertising campaigns have made this award-winning online early learning academy a household name.
While there's plenty of hype about this learning tool, its impressive curriculum and wealth of interactive activities actually make the publicity pretty well justified. ABCmouse offers what it calls "the most comprehensive curriculum on Earth" encompassing math, reading, science, social studies and art.
Designed for ages 2 to 8, the platform divides its more than 850 lessons and more than 9,000 kids' learning activities into 10 progressive levels. Kids love the interactive experiences and the Tickets and Rewards System that keeps them motivated (without cluttering up your home like real-world tickets and prizes).
You'll have to pay for access to one of the best educational programs for kids, but on the plus side, this means there are no advertisements and no external links that put your kids' privacy or safety at risk online.
what we love
The comprehensive curriculum designed in consultation with teachers and learning experts covers 10 levels of proficiency in reading, math, science, social studies and art.
With more than 850 lessons plus 9,000 individual learning activities – not to mention, new activities added constantly – there's plenty for your kids to do. If the sheer number of activities and lessons is your topmost factor when looking for the best online learning for kids platform, then this will make your shortlist.
Your children can explore the immersive world of ABCmouse in their own way – by following the progressive Step-by-Step Learning Path or by delving deep into the topics or activities that inspire them.
Carefully designed learning-through-play experiences allow children to learn the fun way, through games, puzzles, animations, books, songs and art activities. Kids especially love exploring the interactive zoo and farm and customizing the exotic fish in the Classroom Aquarium.
Fully interactive, ABCmouse greets your child by name and allows them to customize their own avatars, complete with virtual pets and a variety of clothing options.
The Tickets and Rewards system incentivizes kids to keep learning while simultaneously teaching them about saving and spending as they make decisions about "purchasing" in-game prizes with their virtual tickets.
There's no risk of in-app purchases with real money. The only currency used within the platform is earned tickets.
The paid website is child-safe, with no advertising or external links, so you can be sure your child won't accidentally download a virus or navigate to inappropriate or dangerous sites while in the platform.
For safety, ABCmouse never asks for personal information from your children, and the company guarantees that your child's information – the data you enter to set up the profile – is securely protected.
The reading curriculum starts with the basics like uppercase and lowercase letter recognition and progresses through sentence structure and parts of speech, with more than 450 books included.
The math curriculum teaches preschool children to count up to 120 and progresses through addition and subtraction, identifying two-dimensional and 3-dimensional shapes and measuring length, time and money.
In the science and social studies curriculum, you will find lessons on health, animals, weather, maps, the solar system and many more topics.
The art and colors curriculum teaches children to identify primary and secondary colors as well as shades of colors. Activities include virtual paint-by-number, number and letter dot-to-dot and a unique drawing and painting program that allows kids to create their own original masterpieces with the colors, lines and shapes of their choice.
ABCmouse has won recognition including the Mom's Choice GOLD Award, the Teachers' Choice Award and the Parents' Choice GOLD Award.
Though the service is paid, new users can test it out with a 1-month free trial. Families can also save up to 49 percent with discounted annual or installment membership options.
ABCmouse is suitable for ages 2 to 8.
A subscription includes registration for up to 3 children per household and allows for access from any device belonging to any household member. Multiple child users within a family can be logged into the platform simultaneously from different devices.
Your child can log in to learn from desktop computers, smartphones or tablets or take learning offline with 2,000+ printable activities.
Parents love that they can track their child's progress as well as set curfews and time limits, manage their child's learning level to keep challenging him or her and customize holidays for seasonal content that matches the family's traditions.
According to ABCmouse, a survey of 5,000 parents found that 85 percent of parents reported a "significant positive impact" among children using ABCmouse.
Score
Comprehensiveness: 99/100
Safety: 97/100
Activities: 98/100
Fun: 95/100
Price: 85/100
Overall score: 98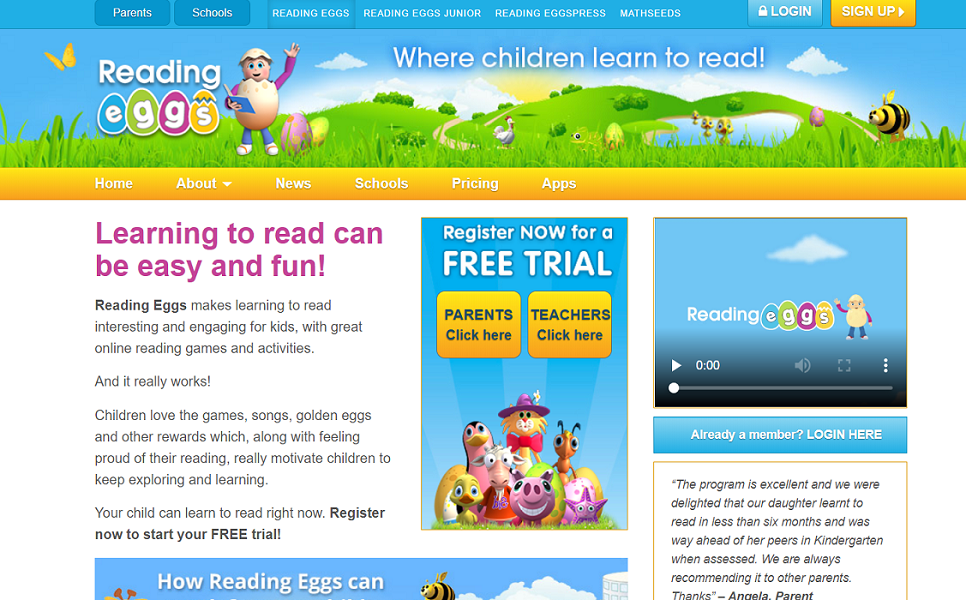 Have you ever considered the science behind learning to read? The developers of the preschool online learning tool Reading Eggs have – and that's why studies have shown that 91 percent of parents see a "noticeable improvement" in their kids' reading abilities after using the program.
While other educational programs build content around what seems like it should work or mimicking teaching strategies already used in the classroom, Reading Eggs is based on scientific research into the process of kids learning a language.
As early as age 2, children using Reading Eggs can begin exploring read-aloud books, watching videos and playing educational alphabet games that equip them with "pre-reading" skills like identifying letters and sounds. By 3, some kids are ready for the original Reading Eggs program, which allows students to learn phonics, sight words and reading skills at their own pace and then practice those skills to develop a strong vocabulary.
But this isn't just a kindergarten online learning platform either – it grows with your child, so to speak! For kids 7 through 13, Reading Eggspress includes materials on reading comprehension, live games and an online library with more than 2,500 digital books.
Purchase a six-month subscription or a one-year subscription at a discounted rate to enjoy access to all three levels of the award-winning Reading Eggs learning program.
what we love
Reading Eggs emphasizes 5 essential keys to reading success in its curriculum. Children learn to hear and manipulate sounds, understand the phonics of how letters make sounds, develop a large vocabulary of words whose definition and usage they understand, learn reading comprehension skills and cultivate fluency in reading aloud.
The content of Reading Eggs programs is developed by 30-year veteran educators.
The program is named for the golden eggs that students receive as rewards for children learning through Reading Eggs. With these golden eggs, kids can "buy" items to further personalize their avatars – without spending real currency on these virtual items.
Certificates awarded upon completing lesson units can help kids see the progress they are making, feel accomplished and continue moving forward with their reading progress.
Once kids learn to read, the massive library housed within the Reading Eggspress platform gives them access to thousands of digital books in a variety of genres and reading levels.
The program is guaranteed to improve children's reading skills in a matter of mere weeks. In fact, children can go from not ready to read to reading proficiently using Reading Eggs in just 2 weeks.
Reading Eggs has won recognition including Learning Magazine's Teachers' Choice Award for the Classroom, Academic's Choice Brain Toy Award and the Mom's Best Award.
Built-in quizzes spaced at the end of every 10 lessons provide an automatic way for children and their parents to see the results of using the program.
A child who is struggling with important concepts can repeat lessons as many times as they need, without feeling rushed to understand the material on the first try.
Already, 10 million kids worldwide are learning to read with Reading Eggs.
Though a subscription is required, the cost is less than expensive competitors like ABCmouse and BrainPOP, and a 2-week free trial is available.
A combination of competitive play against other students and rewards for winning educational literacy games helps keep students motivated.
Score
Comprehensiveness: 97/100
Safety: 95/100
Activities: 100/100
Fun: 96/100
Price: 92/100
Overall score: 96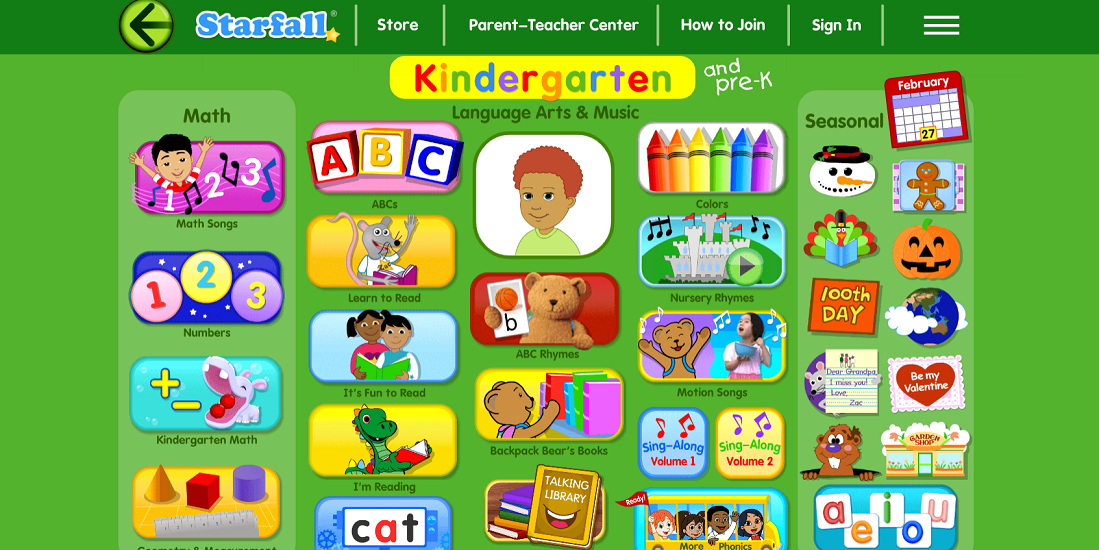 Starfall got its start back in 2002. Dr. Stephen Schutz, who himself struggled with reading as a child due to dyslexia, wanted to develop a free public service to teach children to read using educational methods beyond what's traditionally used in school.
Today, the service, which remains mostly free, has expanded to cover math and other language arts subjects besides learning to read. Much of this expanded content requires a membership, but since a year's membership is only $35 and is tax-deductible, getting access to the full range of materials won't bust your family's budget.
The combination of a wide range of subjects covered and affordability makes it one of the best online learning programs for kids. Kids learn through exploration and play, with much of the educational content taking the form of multisensory games that engage different styles of learning and are untimed to minimize pressure and distraction.
While any child who is learning to read can benefit from spending time on Starfall, the e learning for kids tool is a particularly valuable resource for students with special needs or learning difficulties, as well as English as a Second Language (ESL) students.
what we love
For more than 17 years, families have trusted Starfall to help children learn one of the most crucial skills: reading.
The emphasis on learning letters and phonics makes the platform ideal for students who are struggling with this subject matter in particular, but incorporating other language arts and math materials into the curriculum expands the audience of children who could benefit from using the tool.
Starfall encompasses educational activities for kindergarten and pre-K students as well as students in grades 1 through 3, so it's easy to start at the level that fits your child's proficiency.
Designed by a theoretical physicist and illustrator who had trouble learning to read as a kid as a result of having dyslexia, this program is ideal for children who have learning difficulties or special needs because it utilizes unconventional, multisensory teaching methods.
Kids love the interactive games and the talking library feature, which reads aloud to kids as they follow along.
Instead of an external reward system, the positive reinforcement used in the Starfall learning platform helps kids develop a sense of intrinsic motivation.
Much of the content of Starfall is free, and for the materials that do require a subscription, the home membership cost for all immediate family members (including grandparents) is only $35.
Since Starfall is a nonprofit organization, home membership fees are 100 percent tax-deductible as a charitable donation, and you can feel good that your support helps the organization keep developing new educational content.
Unlike some other online learning sites, Skyfall doesn't retain credit card information, so there's no danger of unwanted auto-renewing and similar billing issues.
While not as expansive as some other online learning tools for kids, there are also fewer non-educational activities to distract children from actual learning activities.
Starfall is accessible on desktop computers, tablets and smartphones.
Score
Comprehensiveness: 92/100
Safety: 96/100
Activities: 99/100
Fun: 96/100
Price: 96/100
Overall score: 96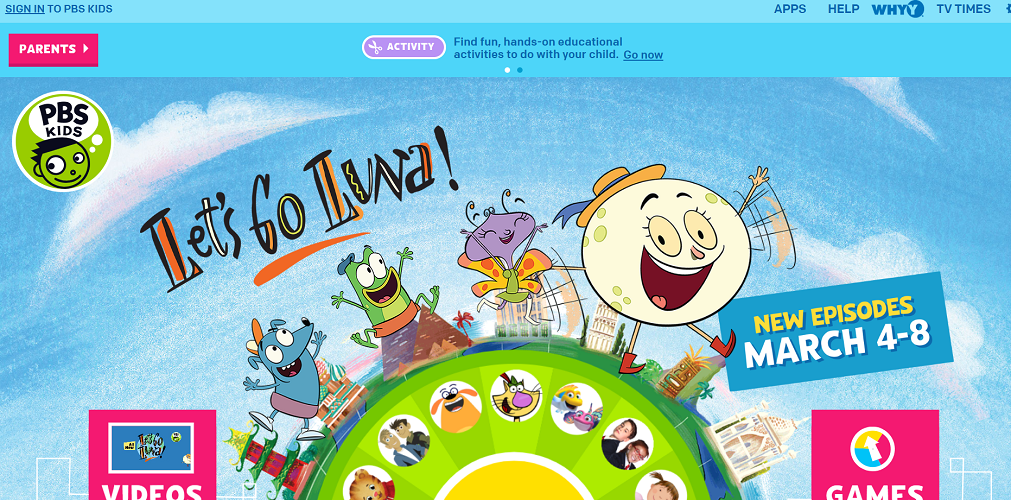 It's no surprise that the Public Broadcasting Service, the nonprofit organization behind beloved educational television shows like Mister Rogers' Neighborhood, Sesame Street and The Magic School Bus, is also a leading creator of the best free kids learning programs, many of which have entertained and educated children across several generations.
The task of developing online learning tools for children fits perfectly into PBS's identity as "America's largest classroom." Basically an online preschool program, the free online learning for kids content on PBS Kids is suitable for pre-k and school-aged children and aimed to develop kids' curiosity, imagination and critical-thinking skills as well as accumulating knowledge.
The types of activities available through PBS Kids are less varied than those that compose more extensive online learning tools like ABCmouse and BrainPOP, consisting mainly of educational videos and games.
However, the curriculum-based content on PBS Kids takes a more holistic approach to learning, with the goal of aiding in the physical, emotional, cognitive and social aspects of childhood development, which it does through materials that present characters like Arthur, Daniel Tiger, the Cat in the Hat and the Sesame Street puppets as positive role models.
Parents looking for free online learning for kindergarten with a balanced focus on pre-academics and overall personality development highly recommend PBS Kids, too. Plus, they have an easier time explaining the background stories of the characters because they know these characters from their childhood – talk about banishing the generation gap!
what we love
No paid membership or subscription required for this free learning site for kids.
Children love interacting with their favorite characters from the PBS educational TV programs in games and seeing the familiar faces in learning videos.
The educational materials involve learning subjects that include reading and the STEM fields.
PBS Kids has a more general focus on supporting childhood development, rather than exclusively learning educational lessons.
Score
Comprehensiveness: 93/100
Safety: 94/100
Activities: 93/100
Fun: 93/100
Price: 97/100
Overall score: 94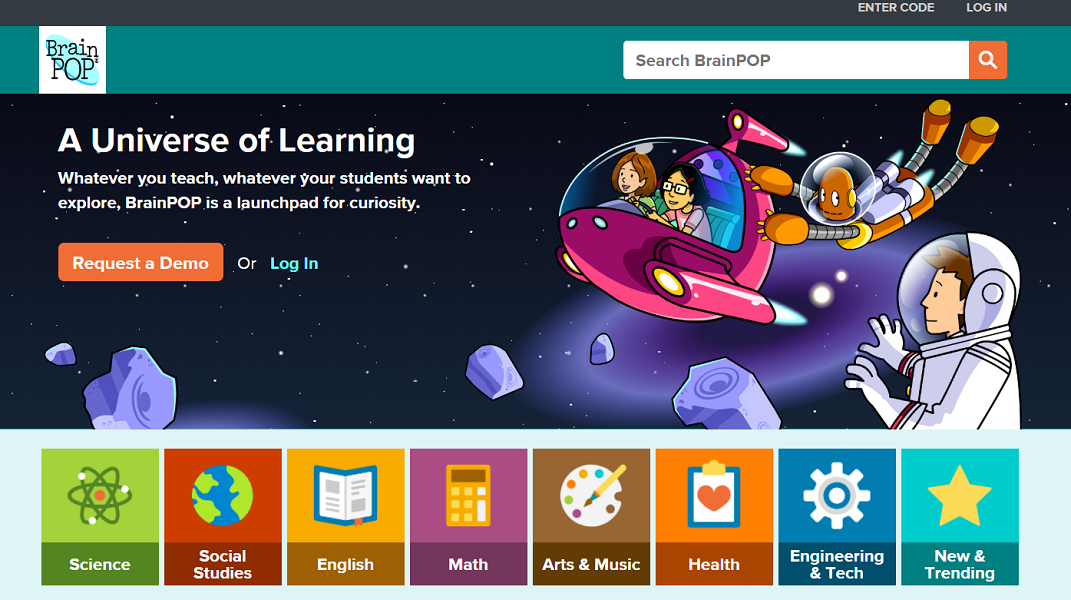 Since 1999, an award-winning online learning tool called BrainPOP has fostered children's curiosity, creativity and thirst for knowledge. As any parent can tell you, that children are known for always asking, "Why?"
BrainPOP doesn't just answer all of the whys – is encourages kids to keep asking questions, thinking critically and developing their own ideas. One feature that makes BrainPOP unique is its emphasis on STEM (science, technology, engineering and mathematics) subject matter.
Both the original BrainPOP resource, developed for upper elementary school and middle school students, and BrainPOP Jr., which caters to the kindergarten through third grade age group, include STEM activities.
If you think kindergarteners are too young to understand computer programming, the engineering design process or the scientific method, BrainPOP has a few lessons for you as well as your little one – and it's one of the reasons for BrainPOP Jr. being considered as the best online kindergarten platform for science-inclined kids.
However, STEM subjects aren't the only material this excellent e learning for kindergarten website covers. BrainPOP Jr. teaches children the basics of reading and writing as well as age-appropriate studies in health, social studies and the arts. Once young children graduate to the flagship BrainPOP platform, they focus on more advanced work in English, social studies, health, arts and music.
BrainPOP is a paid service with a considerable price tag, but it offers some free educational content and is available for home use for free if your child's school has a subscription.
what we love
BrainPOP is the brainchild of pediatric immunologist Avraham Kadar, M.D., who realized two decades ago that interactive digital resources would be an effective way to explain challenging science and medical concepts to his young patients.
The broad curriculum, which includes science, social studies, health, art and music and reading and writing, offers some great materials on subject matter not usually taught to young children, including engineering and technology.
Real subject matter experts act as advisors in fields such as physics, physical science, arts and technology and special education.
Children can find upwards of 1,000 animated educational videos, as well as other tools, quizzes, games, experiments and activities, on BrainPOP and BrainPOP Jr.
The original BrainPOP platform features plenty of educational activities for children in grades 4 through middle school. For younger children – from kindergarten through third grade – BrainPOP Jr. offers comparable fun and interactive learning activities.
Kids love that the videos on BrainPOP are funny as well as educational to make learning more enjoyable.
An English Language Learner (ELL) version, suitable for non-native English speakers of all age groups, helps children learn reading, writing, listening, grammar and vocabulary.
Spanish and French versions of BrainPOP are also available, making the platform more globally accessible than others that present content only in English.
BrainPOP has been recognized with a dozen prestigious awards.
Studies have found a "positive, statistically significant" impact on standardized test scores among students whose schools utilize BrainPOP compared to kids whose schools do not.
Free home access is included for children whose schools are subscribed to the service – which may be more likely than you might think, since 25 percent of schools in America use the platform.
You don't have to buy a subscription to access the free content available from BrainPOP in subjects such as Internet safety, computer programming, ethics, conflict resolution, personal hygiene and other science, social studies and English topics.
BrainPOP uses industry-standard encryption software to keep student information secure, limits students' online communications to their fellow classmates to reduce the danger of cyberbullying and allows for parent and teacher monitoring of student accounts to keep kids safe.
In addition to Mac and PC desktop computers, smartphones and tablets, the technology works with classroom projectors and interactive whiteboards.
Score
Comprehensiveness: 100/100
Safety: 96/100
Activities: 97/100
Fun: 94/100
Price: 80/100
Overall score: 93

If you're acquainted with beloved children's book character Curious George, then Curious World will look somewhat familiar.
Formerly owned by textbook publisher Houghton Mifflin Harcourt and recently acquired by UK-based Kidsy as part of its Sandbox line of digital learning services, Curious World is an app-based digital learning tool available from the App Store for iPhones, iPads and Apple TV.
Designed as a platform for online learning for children ages 2 to 7, Curious World focuses on developing kids' reading readiness and social skills for kindergarten and beyond. The app creates a personalized curriculum by tailoring the content to your child's age and interests, an uncommon customization feature in other online programs for kids that also makes it popular for parents who want the best value for their money; as the children grow and want to explore advanced subjects, the platform grows with them.
The educational materials, which include both classic characters and new characters, teach kids about 8 key learning areas. Your subscription allows for unlimited access to hundreds of fun and educational materials, and new activities are added each month to keep the content fresh and your child engaged.
what we love
Educational videos, games and books make up the fun, early learning programs for kids' curriculum with content developed in collaboration with learning experts.
The app is child-safe, with no ads and no external links, and Kidsy does not sell personal data to third parties.
Kids especially love the curated collection of picture books, which are full-color digital versions of real print books.
The app is accessible online or offline from Apple-brand smartphones, tablets and televisions.
Some educational content is available for free. While most of the curriculum requires a paid subscription, the cost is somewhat less than competitors like ABCmouse and BrainPOP.
A free trial is available so that parents can see how your child likes the app before you shell out money for it.
One subscription allows you to make profiles for up to 4 children, each one unique to that child's interests and age.
Curious World has won recognition including Learning Magazine's Teachers' Choice Award for the Family, the National Parenting Product Award and Kidscreen Award.
There's more to interactive learning than a screen. Curious World includes ideas and instructions for offline activities like crafts, science experiments and cooking in addition to its online content.
The 8 key learning areas include math, reading and science.
Track your child's progress in the Grownup Dashboard, where you can see your kid's activity and favorite learning areas.
Score
Comprehensiveness: 92/100
Safety: 92/100
Activities: 95/100
Fun: 95/100
Price: 93/100
Overall score: 93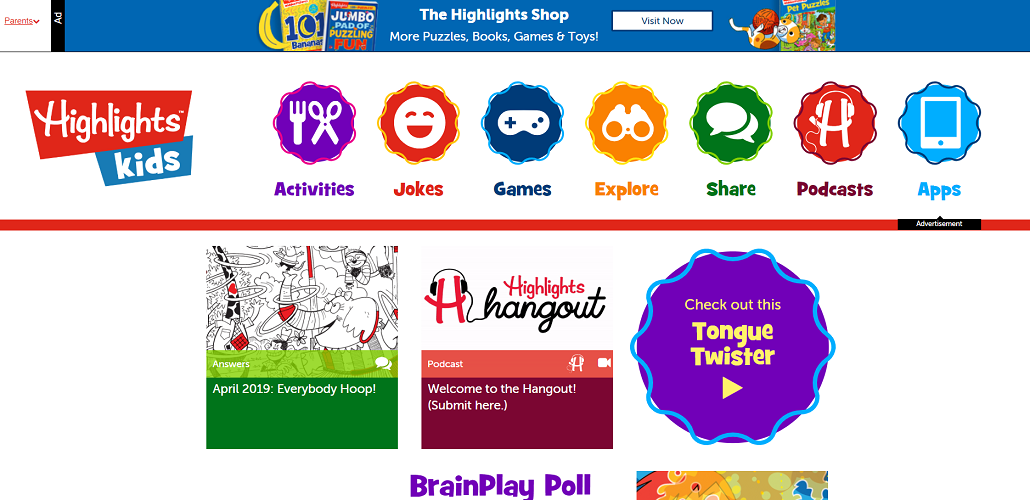 Many of today's parents probably remember reading Highlights magazines during their own school days. After all, the popular children's publication has been around for more than 70 years.
As times and technology have changed, the magazine has evolved by launching an online component, Highlights Kids. Suitable for ages 6 to 12 – some say, ages 0 to 12 – so parents looking for a quality free online kindergarten platform should consider it –this website is overflowing with fun games, videos, jokes and online and offline activities that have an educational flair.
However, not all of the content is super academic in nature, which makes sense given the company's mission to "engage, delight, and foster joyful learning." The site is free but supported by ads.
We consider Highlights Kids to be among the best online learning platforms for elementary students because it injects fun and humor into the lessons. At a time when the challenges of distance learning are testing the patience of parents and children alike, it's good to know that learning and laughing can be done simultaneously.
what we love
Parents who have fond memories of reading the Highlights print magazine in school won't be disappointed, since reviewers say that the website lives up to the magazine.
There's plenty of variety in the types of activities, including opportunities for students to interact by submitting their own content.
Kids consistently find the activities fun and engaging.
Score
Comprehensiveness: 93/100
Safety: 88/100
Activities: 94/100
Fun: 95/100
Price: 92/100
Overall score: 92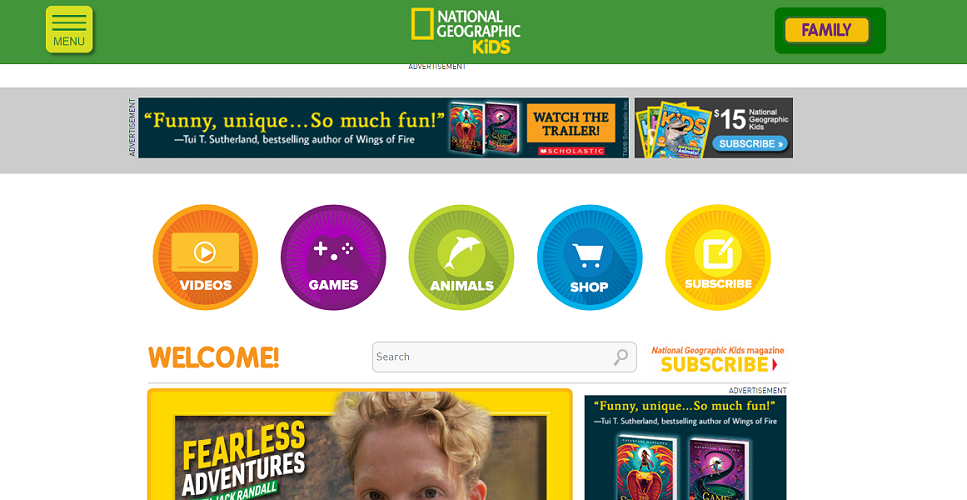 Less of a full-fledged learning curriculum and more of a resource for following your interests is National Geographic Kids.
The website is a digital companion to the print magazines of the same name, which are meant for kindergarten online learning ages of 3 to 6 (National Geographic Little Kids) and 6 to 14 (National Geographic Kids).
Tapping into the resources of the world-class scientific organization National Geographic, this website for young learners features videos, games and other interactive media with a focus of learning about science, geography and the world around us.
Such heavy emphasis on photos, games and interactive media lands it in the top preschool online learning websites – kids tend to be audio and visual learners, after all. A highlight of the online learning tool is its Interactive World Map, which will put the world at your child's fingertips and allow for virtual exploration and an education on the geography, people, culture, history, government and natural environment of a country. Though there's a lot of great free content, the website heavily promotes the magazine and National Geographic merchandise.
We must also say that National Geographic makes it to our list of the best websites for kids learning because adults also enjoy its content! With both parents and children being actively engaged in the activities, there's more quality time spent and more learning to be had.
what we love
Great free resources for studying animals, countries and geographical regions and science.
A mix of animated videos and real-life footage allows kids to learn about animal encounters in the real-world, see documentaries and interviews with explorers and enjoy traditional age-appropriate cartoons.
There's no shortage of content about places, cultures and creatures to keep kids interested in learning.
You can access website content without having to pay for the magazine subscription.
National Geographic Kids boasts some unique resources like the Interactive World Map and the Ultimate U.S. Road Trip Game.
Score
Comprehensiveness: 89/100
Safety: 88/100
Activities: 96/100
Fun: 90/100
Price: 92/100
Overall score: 91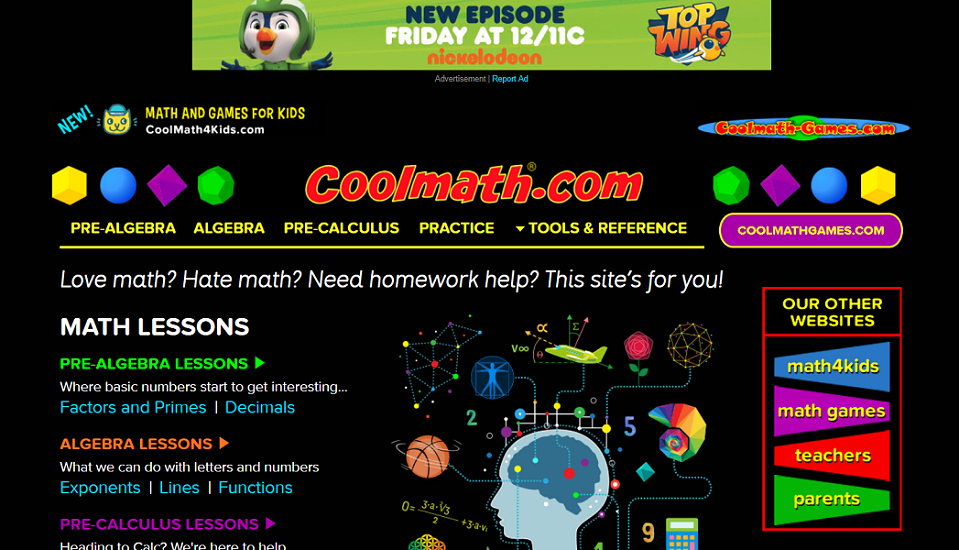 It's no secret that a lot of people – kids and adults alike – hate math. As a parent, though, you want your child to excel in the subject academically and in its practical applications. What if there was an online learning tool that was so fun to use that math could actually seem, well, cool?
That was the goal when the original Coolmath.com website launched back in 1997, educating students 13 and older on more complex math subjects, like algebra and pre-calculus. Today, teachers praise it for being one of the best online school for kids who want to develop their advanced math skills, a learning resource that complements classroom instruction.
For the 12 and under crowd, a separate site, Coolmath4kids, serves as "an amusement park of math, games, and more." The Coolmath-Games site is fully devoted to fun brainteasers and mental training exercises that develop and test your logic and reasoning skills.
what we love
By developing multiple websites that present different levels of content on mathematical topics, Coolmath has something for everyone from preschoolers to high school students – or, for that matter, grownups.
Specializing in math and reasoning allows the site to really focus on creating breadth and depth of mathematical content, whereas other online learning tools are less comprehensive in the math education arena.
The websites were developed by a former math teacher who remains passionate about helping learners of all ages find joy in mathematics.
Plenty of free content available, though users have the option to subscribe to avoid the advertisements.
Kids name Coffee Shop and Lemonade Stand – both games in which students are in charge of running their own virtual business and making money on their ventures – as their favorite activities on the website.
Games are non-violent, so they don't set a bad example for kids.
Score
Comprehensiveness: 82/100
Safety: 80/100
Activities: 90/100
Fun: 95/100
Price: 98/100
Overall score: 89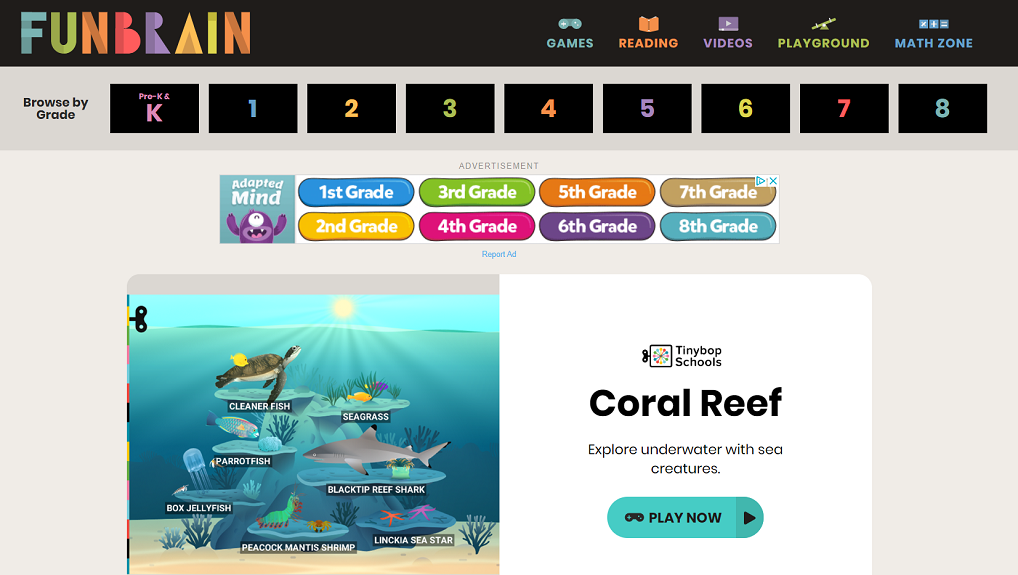 The name pretty much says it all – FunBrain is a collection of interactive computer games intended to make kids' learning programs fun! Dating back to 1997, FunBrain now includes videos, comics and books in its repertoire of educational materials.
The site categorizes material by grade level, including curricula for children from kindergarten through eighth grade. The Pre-K and K Playground act as online classes for kindergarten, thanks to its fun page full of games and books for the youngest children, while eighth graders see more sophisticated content, including lengthier books and more challenging games.
what we love
For your child's safety, FunBrain never collects personally identifiable information from children using the site.
The massive website, launched more than 20 years ago, sees 60,000 page visits per day and 35 million visits per month, with 65,000 teachers registered for access in the classroom.
While there is not a formal curriculum to speak of, FunBrain games help children and adults improve their reading, literacy, math and problem-solving skills.
No paid membership or subscription required for this free site.
Score
Comprehensiveness: 80/100
Safety: 86/100
Activities: 86/100
Fun: 97/100
Price: 95/100
Overall score: 89
---
Frequently Asked Questions
Should I introduce online learning tools to my child's curriculum?
In the past, you may have tried to limit your child's screen time as much as possible; however, with online learning on the rise and many being forced to stay home due to Covid-19, you may want to introduce some online learning activities along the way that will assist you in teaching, or at the very least, will make learning fun for them.
But keep in mind that online classes for preschoolers should be shorter in duration than online classes for elementary and middle school students. Studies have shown that toddlers should have limited screen time – an hour a day at most – since their brains are still in in their crucial development stage.
What are the benefits of an online education for kids?
There are many benefits to allowing your child to learn from online applications. One of the most important reasons is that it's fun… and it keeps their interest! Other benefits include factors, such as the parent's ability to be involved, less distractions at home, and students can learn at their own pace.
Furthermore, prek online learning can be part of an early childhood education program. Early childhood education refers to the period between a child's birth to his entry into a kindergarten class. At this time, children first learn social interactions with others, start to develop their personality and interests, and learn their environment.
With online learning tools, children can learn these things from their parents and siblings as well as from the images and sounds on the screen.
Are online learning tools expensive?
Depending on your selections, prices can typically range from $1.99 per month to upwards of $30 or more per month. Most apps will offer you the option to pay upfront annually while offering a discount, therefore saving you money. Others will require a one-time fee and the best part… some are actually FREE!
But look beyond the cost of online preschool programs! While free programs for online learning for toddlers are sufficient for toddlers who have yet to enter formal schooling, for-a-fee programs may be better for preschoolers.
The latter typically has more structure in the activities and lessons that, in turn, prepares incoming preschoolers for the more formal environment of a classroom.
How do I choose the right online learning tool for my child?
As with all homeschooling decisions, you must have your child's individual curiosities and capabilities in mind. Whether for fun or scholastic purposes, the online learning tools you select should complement your child's current curriculum and interests. In addition, it must be age appropriate.
Obviously, you must choose learning websites for toddlers when your child is between three and six years old. Exceptions apply, of course, such as when you have a child prodigy on your hands and their intellectual capacity requires learning platforms for older children.
Also, when choosing an app, consider the end-goal. For example, if you would like for your child to learn how to draw, choose an art app that fosters that skill. If you would like your child to learn a foreign language, locate an app that will teach them your desired outcome. If communicating with like-minded children is important to you, there are apps that will allow your child to join in the discussion with other students as well.
Another important tip is to take advantage of the knowledge of others on the topic. If you have friends or family members who have previously used online learning tools, then they may have valuable recommendations or viewpoints on apps they have used; therefore, helping you to choose the right app for your kids.
Related educational tools, apps and websites: