For girls, being 14 is synonymous with "strange" experiences. They discover changes in their body and exhibit a significant difference in their frame of mind. As they land in the puberty stage, they can be very emotionally volatile and assert a sense of independence. They are capable of understanding more complex school lessons.
At 14, girls grow more conscious about their appearance. They would want to wear the latest fashion trends and look pretty on Instagram. Peer influence is essential for your 14-year-old girl. They insist on becoming part of a group and do practically everything with them!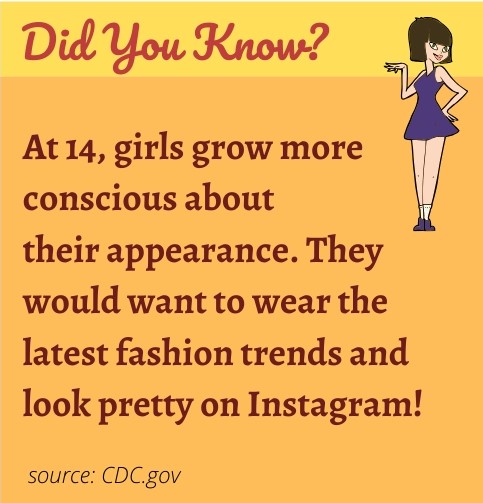 One way to support your teen in developing meaningful relationships outside the family is giving her gifts that will make sense of her journey. Because your 14-year-old girl tends to be more aesthetically-focused, looking for fashionable items such as clothes, accessories, and jewelry could help build her esteem.
For parents to develop proper communication, inviting their friends over to their home is an excellent way to establish support and get to know her circle. It's important that teens feel secure during this phase for them to become emotionally healthy adults.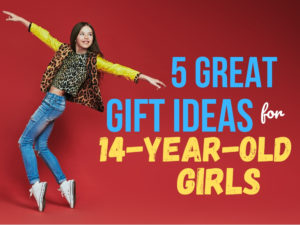 Do you need gifts for a 14-year-old girl? Here are our suggested items! The prices we mention on this list are on Amazon as of publishing.
Going for cute retro? The OYACHIC Glitter Sequins Coin Purses are a go-to purse for every occasion!
These colorful and dazzling sequin coin purses can fit coins, some paper bills, or small items such as keys come in colors to match every outfit. The snap closure keeps your things safe and secured inside.
It's a functional item that your teenager can bring with her to parties, formal events, or even the prom! The sequins also make this an ideal accessory to perk up monotonous clothing. The eye-catchy design also never goes out of date so she can use this for many years and still look chic. This standout item works well with casual tees, a black jacket, and trendy shorts.
Either casual or elegant wear, make your teen standout with this purse for an affordable price!
It sure is cute and stylish – a gift any 14-year-old girl would appreciate!
2. Knitted Hood Scarf Beanies for Autumn and Winter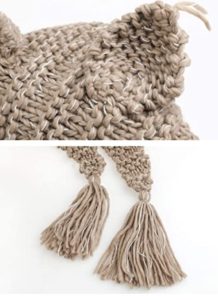 The fancy and beautiful Knitted Hood Scarf Beanies for Autumn and Winter is an excellent addition to their wardrobe for cold seasons.
This is a hand-made head warmer with a cute ear design. It's made of thick cotton, acrylic, and polyester wool crocheted to give it texture with an ultra-soft feel. Fit for cold seasons, your daughter will find this a beautiful head accessory she can use for most occasions. It also gives warmth to the head, ears, neck, and upper shoulders all in one piece.
It's soft brown color will work with most shades, mainly white, blue, fuchsia, and yellow colors. It would work well for costume parties and casual wear to break the monotony of standard designs.
Teens are always conscious of how they would look like in social media. With this cute headpiece, they can snap beautiful photos for autumn-themed backgrounds!
For a reasonable price, you can give your daughter a unique gift for her upcoming birthday!
A stylish, yet functional piece of clothing, this Knitted Hood Scarf is perfect for winter weather. It comes in a variety of colors as well!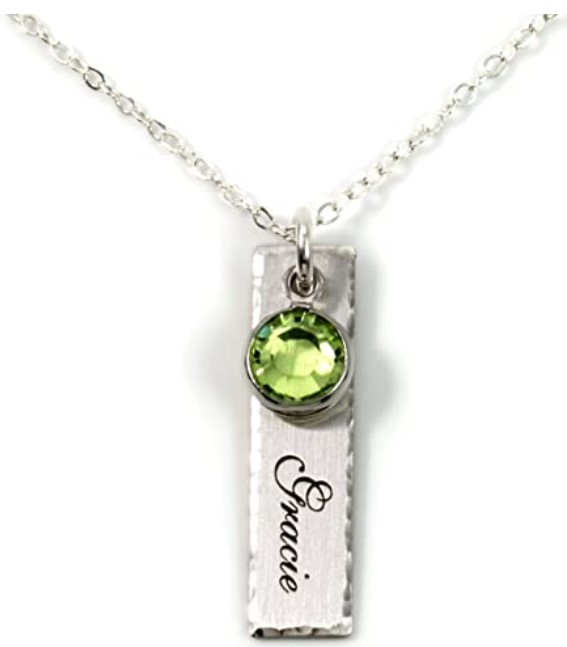 This edgy Single Edge-Hammered Personalized Charm Necklace is one for keeps for teenagers! It is a charm necklace consisting of an 18-inch cable chain of sterling silver.
The centerpiece is made of quality rectangular-shaped sterling silver with rugged but hammered borders to give it an edgy look. This trinket comes with a customizable text with up to 9 characters to fit for your daughter's first name or nickname.
To make it more customized, you can have your pick of an elegant Swarovski stone made for your daughter's birth date. Ideal for special occasions and birthdays, this accessory is perfect for teenagers who like fashion and jewelry
The sterling material would look elegant with formal wear such prom night. It's a versatile piece that breaks the monotony of most formal gown styles and colors. It would also make a great accessory to perk up her standard clothing too!
To prevent any fading, avoid any contact with water or liquid to keep the silver-plated surface shiny and intact. After using it, it's best to clean this jewelry with a dry cloth to wipe off excess oil or water.
Girls love accessories. This gift item would make a great addition to her collection of unique trinkets. Your teen gets a funky accessory to go with any style.
What 14-year-old girl wouldn't LOVE this? It's stylish, pretty and makes a statement!
4. Winter Padded Puffer Jacket Overcoat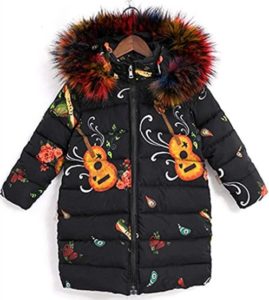 With intricate design set in the black canvass, the Winter Padded Puffer Jacket Overcoat would make a great addition to her line-up of clothing this autumn season!
This jacket is made of thick cotton blend fit for colder seasons. The beautifully intricate designs of flowers and guitars set in a black backdrop are subtle but eye-catching. Sizes range from 8-year-olds to 14-year-olds. Perhaps little sister would like one too!
It insulates well and provides warmth for their bodies as they wear this on top of a shirt with thick leggings or jeggings. The colorful fur hood makes this a teen-hit design that will surely make her happy upon receiving it.
It works well for doing short outdoor activities such as a stroll in the city or park. It's warm but not suited for prolonged cold exposure, such as skiing. For parents, this clothing would make a wonderful gift for teens looking for style in everyday wear!
For an affordable price, this would be a no-brainer gift to give your daughter for the holidays or birthday.
Can't wait for cold weather? You can't go wrong with this extremely cute, funky and stylish coat. The birthday girl will love it!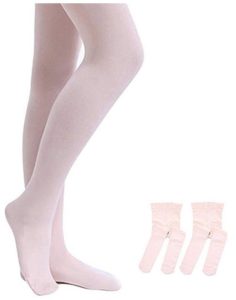 Teenagers who are ballet enthusiasts will fully appreciate the comfortable Ballet Footed Tight intended for ballet dancers.
This set comes with two ballet tights made of 79% nylon and 21% spandex to provide exceptional stretch without deforming or compromising the quality of the spandex. The warm pink shade is subtle and works well with most color shades.
Unlike traditional tights, these ballet tights are created with footed tights specifically for ballet shoes. It's thick but doesn't add up the bulk to give your young performer perfect dance executions every time.
It's expected that ballet dancers may break a sweat or two throughout their performance. With this item, your teenage daughters will be comfortable throughout the activity and still perform at their best. It's well-ventilated with anti-static features for more ease of use.
The waistbands are stretchy and comfortable to fit most waists. Give her excellent tights as she performs her best every time.
Do you have an inspiring ballet dancer in your family? Buy the Ballet Footed Tights for comfort and quality!