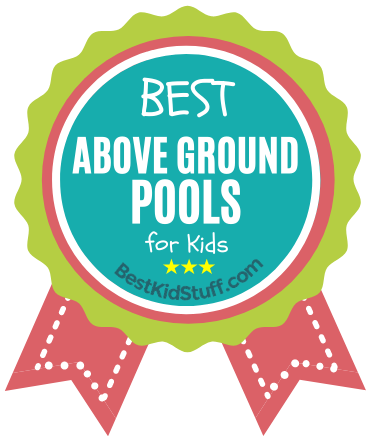 Imagine dipping in the cool and refreshing water of your pool in the middle of the crazy hot summer season. Although installing an in-ground swimming pool in your yard has always been a no-go for you, other reasonable alternatives can give you the same level of enjoyment.
Say hello to above ground swimming pools; you and your family can maximize summer breaks through these portable pools that won't break the bank.
It's a no-brainer why people choose this option compared to constructing permanent plunge baths in their backyards. For its most apparent reason, the cost is way more inexpensive.
There are a plethora of choices for above ground pools, and all these are safe and more secure for your kids and young people who have not mastered swimming given that there depth is limited.
It is straightforward to monitor them while you also spend some time lounging in the backyard. Perhaps you can throw in a barbecue party for guests, friends, and family. While adults bond over barbecues, all the children can go and play in the pool. If it's time to pause playing indoor videogames, this is the best and safest idea for you to have the most fun environment.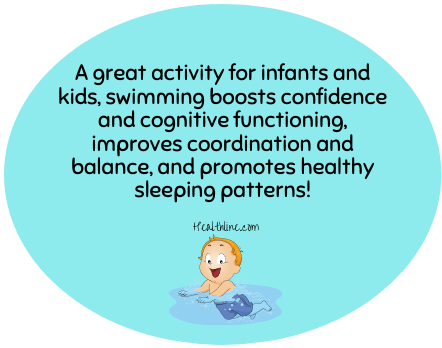 This is even a better decision than going to the beach because your children might not love the idea of swimming in the beach water. It would also be troublesome to prepare all the things for the beach, starting from the utensils, beachwear, food, down to driving to the beach place.
Just thinking of the entire scenario is already tiring for some parents. And what's even more is that the beach is not entirely safe for your small kids to swim in. Your constant monitoring and guidance are strictly vital in such circumstances.
Hence, having a private swimming pool seems to be a lot more fascinating idea than permanent collections that needs constant maintenance, nor a tiring beach getaway that is inconvenient to go to.
If you wish to use an above ground pool for yourself and not for any tots or kids, these are correspondingly great selections for you. It is not limited to children's use only. These large pools are designed to accommodate adult sizes and are deep enough for you to soak in anytime you wish.
Are you too tired to drive to the nearest beach? Are you financially practical enough not to hurt your pocket for in-ground pools? Are you craving for that relaxed summery feeling but want to stay home just as well? If so, indulge yourself with any of these best large pools.
Here is a consolidated list of the best above ground pools that are rectangular and large. Although there are smaller sized pools, this list features the big ones. These are the best fit for your family so you can join your kids in the water and share some splash games: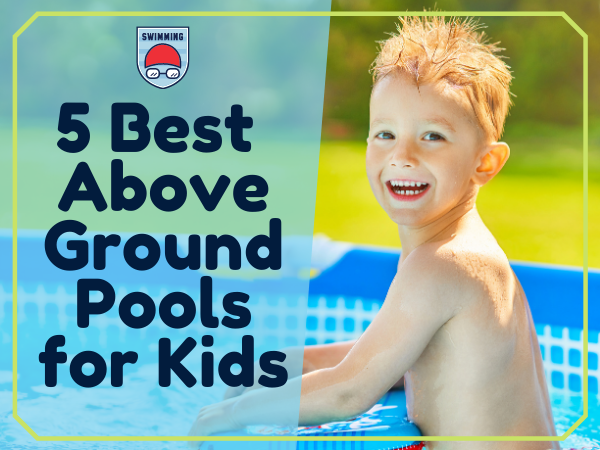 1. Intex Ultra XTR Rectangular Pool Set
Don't miss out on having quality time with your kids and loved ones. Having a capacity of ten people, the Intex Ultra XTR Rectangular Pool Set is the best place for you and your family to play around.
This rectangular above ground pool fits all the members of your family as its size measures up to 32ft X 16ft X 52in. Although the water level could reach the waist for most adults, the depth is enough for kids to swim around and practice their floating skills. You can even add inflatable balls for your children to play with.
It is equipped with an attachable ladder, sand filter, pool cover, and ground cloth. This pool is designed with steel and PVC plastic, which is environmentally friendly, durable, and wear-resistant.
With adult supervision, this pool is safe for your kids as there are no sharp and hard edges due to its composition. It comes with a water recycling feature wherein you can drain the water by connecting the plug into a garden hose. It is advisable to avoid placing this pool near walls or anywhere with rough and sharp surfaces.
Choosing this pool will give you great value for your money.
For those long summer months, a swimming pool is great for recreation and relaxation!
2. WJXBoos Rectangular Above Ground Foldable Kiddie Pool
With just 30 minutes of assembling and inflating this above ground pool, you won't be able to resist your kids when they request for some splash time. There are no unique and complicated hardware tools required when preparing for pool time.
Perfectly suitable in your garden, this pool has a rectangular frame. If your concern is that you have limited space in your front yard, you don't need to worry since the size of this pool is 450 x 220 x 84 cm. It won't consume so much space, but it is enough for your kids to play together.
It has a total capacity of six people, which makes it perfect for your close family members. This is a cheaper alternative than complex above ground pools. But despite its low cost, its high quality and durability are never compromised.
This WJXBOOS rectangular mobile pool is furnished with hard-wearing steel frames that are rust-resistant. Additionally, it also comes with laminated sidewalls. It stays secure and in place since a 3-ply PVC support band reinforces it.
Even when overly exposed to the harsh heat of the sun and UV rays, these materials are tear-resistant and can continue to retain its physical attributes over time. There is also a function of the seal and lock system in the pool where the joint connections are reliably stable, making them hard to bend or break.
Lastly, this mobile pool is exceptionally lightweight and portable, so you can easily arrange it or dismantle it any time you wish.
If you are looking for a pool option that you can easily take down when not in use, check out the WJXBOOS Above Ground Foldable Kiddie Pool on Amazon.com!
3. FMOGE Large Above Ground Pool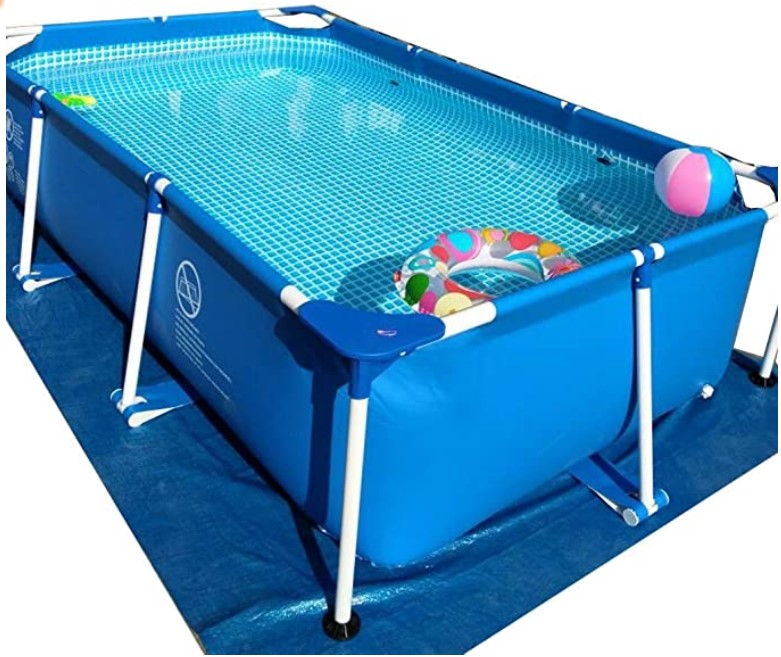 If your priority is your children's safety when choosing an inflatable pool, then this FMOGE large above ground swimming pool fits your bill. Depending on how small or large the capacity you prefer, this pool offers a variety of sizes, and it starts at a reasonable price.
It can accommodate one to five people contingent to the extent you choose. This pool has a low water level design, which allows your small kids to float and swim safely in the water. You may accompany your toddlers on the pool to ensure safety, especially if they are still very tiny. Share a fun game with them or tutor them with basic do's and don'ts when submerged in water.
This pool doesn't need to be inflated as it can be folded for easy storage. It comes with anti-rust thick metal brackets that support the entire pool. It is furnished with strong bearings that are reliable. The fabric used for this is a net pool cloth that is robust and has amazing longevity.
This cloth is a combination of PVC material and polyester fiber mesh fabric, which comes in three-layers for extreme durability assurance. It can withstand extreme temperatures and constant friction. It is even possible for your pets to swim in the pool, too, primarily because the fabric configuration of this pool is scratch resistant.
Your dogs' paws won't ever damage the pool, fortunately. Let your kids make the most out of their water experience, and allow them to swim with your pets!
Do your furry friends enjoy the water as much as the kids? This one is perfect for both due to its strong wall material and construction!
4. Mopoq Outdoor Above Ground Swimming Pool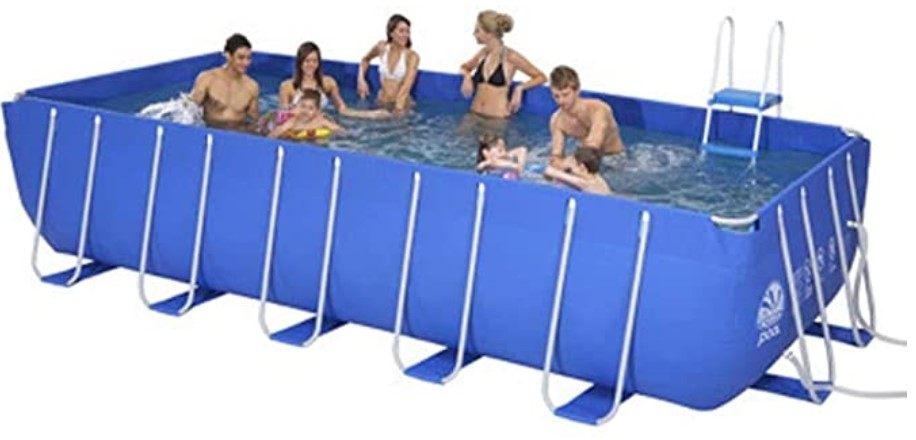 Why spend a fortune in installing a permanent pool when you can enjoy an almost-similar kind like this rectangular bracket pool? This MOPOQ outdoor above-ground swimming pool is a great plunge bath that generously allows you and your family to release some steam in a literal and figurative sense.
Summer could be tiringly hot for everyone, and purchasing this inflatable pool could help cool everyone else. Install it right into your garden or lawn yard. Let your kids enjoy real fun under your constant supervision, of course. Although this pool is designed to be very benign, adult supervision is a must.
There are some drainage pipes connected and placed on the underlining of the pool, which makes it easy to drain the water. However, if you wish to reuse the water for a couple of times, some filters can be installed. The filter pump system makes this equipment so appealing to the others.
It can retain the quality and filter the impurities of your pool water. This pool design does not need any air inflation as the upper ring is sufficient enough to support its total weight.
As you fill this above ground pool up with water, the inflatable ring will also be filled in. There are two size options available for selection, one is 400 x 207 x 122 cm, while the bigger one measures at 540 x 274 x 122 cm.
Most people prefer choosing this pool because it covers a full refund guarantee. Not satisfied with the product? Return it and get your refund!
Get swimming as soon as possible!
5. Daryi Rectangular Frame Above Ground Backyard Swimming Pool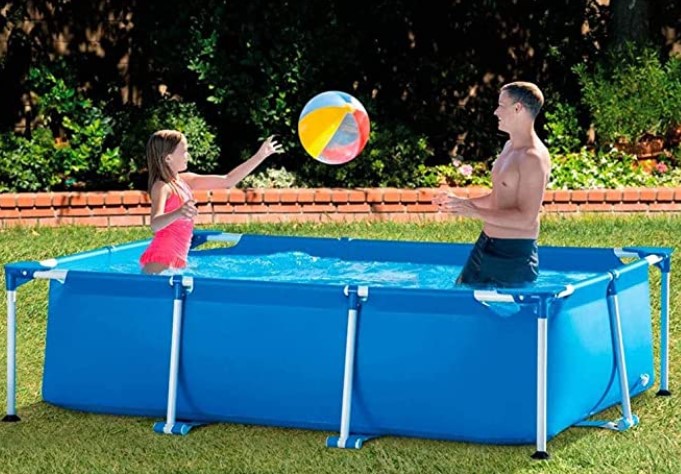 Escape feeling blue and start seeing blue with this DARYI rectangular frame private pool. Your children are entitled to enjoy their summer holidays by taking a plunge somewhere.
If the beach and going to a public pool is not an option, why don't you bring the pool in your own home? If you have sufficient space indoor or outdoor, this is the best way to be. You can also play with your children as you make sure that they are splashing safely with each other. This pool is perfect for your young children ages six and up.
It only takes 30 minutes of your time to install and get this above ground pool ready fully. This comes with rust-resistant steel frames that support the entire body of the pool. No matter how often you enjoy pool time with the family, the quality of these frames will be maintained for its sturdiness and durability. Depending on the capacity that you prefer, there are four different sizes to choose from for this product.
It can suffice one to a maximum of 8 people if you choose the largest pool size. It also has a convenient drain plug, which allows you to remove all the water from the pool when you decide to stop using it.
This is perfect for some backyard fun!