Teenage girls, especially those who are 17-year-olds, have developed a great need to be more independent. They love to be able to make their own choices. They now have full control over their style. Their habits and interests typically have changed too.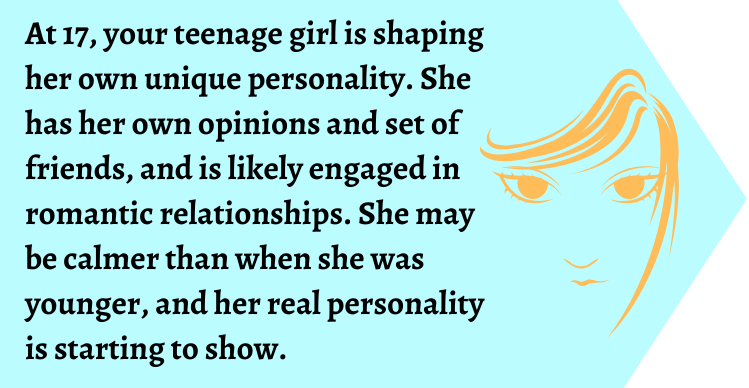 It can be a nightmare for parents like you to find them something beautiful on special occasions. Choosing for their gifts can be an absolute headache. Will they like girly stuff, or should you keep it simple? What design will suit their taste?
You want to give them the best, something that will not only impress them but also make them feel like you took the time to provide them with something special.
After all, what parent wouldn't want to give their child the perfect gift?
What Can Be Considered as Ideal Gifts?
Shopping for gifts for 17-year-olds is a complete challenge. They are often into the latest trends. They must also develop their own unique personal taste, so knowing their favorite color is often not enough to guarantee a perfect gift.
If you want to impress your teenage girl, it is crucial to think about stylish designs and modern trends. They will want something pretty to look at, but it should also be functional. It would be best to give them something they can use every day.

You do not always have to go for something conventional. Clothes and other fashion statements can be impressive, but a unique gift will be more memorable. We have compiled five gift ideas that can help you shop for the best gift for your teenage girls.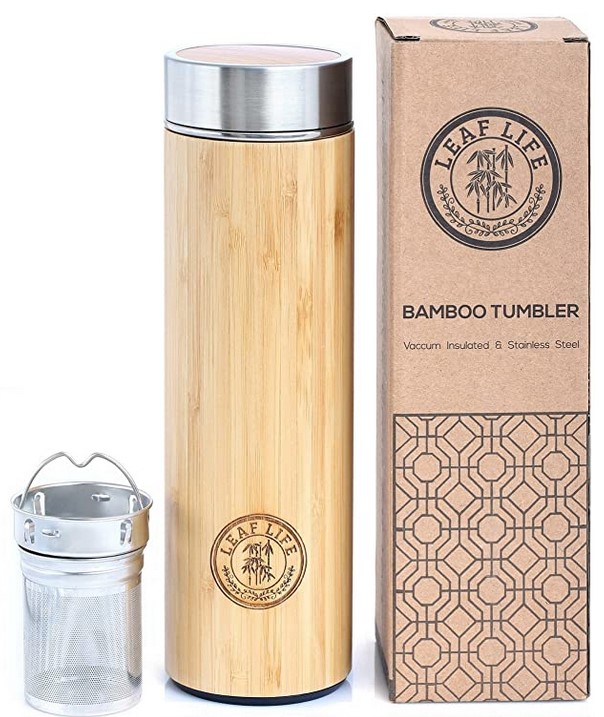 In an era that advocates for environmental awareness, bringing your tumbler everywhere can cut down on plastic use. For teenage girls who love getting their favorite milk tea now and then, LeafLife's Bamboo Tumbler with Tea Infuser & Strainer is their perfect companion for any weather.
The tumbler's flask is made from food-grade stainless steel. It has a natural bamboo finish with its unique grain pattern. The stylish and elegant design makes it appealing to teenage girls who can show it off at school.
They can prepare their hot tea in the morning and can be assured that it will still be warm in time for lunch. This is ensured by the latest vacuum insulation technology utilized for every tumbler. It can keep any beverage hot or cold for 12 hours.
As a bonus, a two-piece detachable tea infuser and strainer is also attached. They will be able to brew their favorite fruit tea anytime and anywhere.
An ideal gift for 17-year-old girls, this chic bamboo tumbler provides functionality and style. It is the perfect present for any occasion!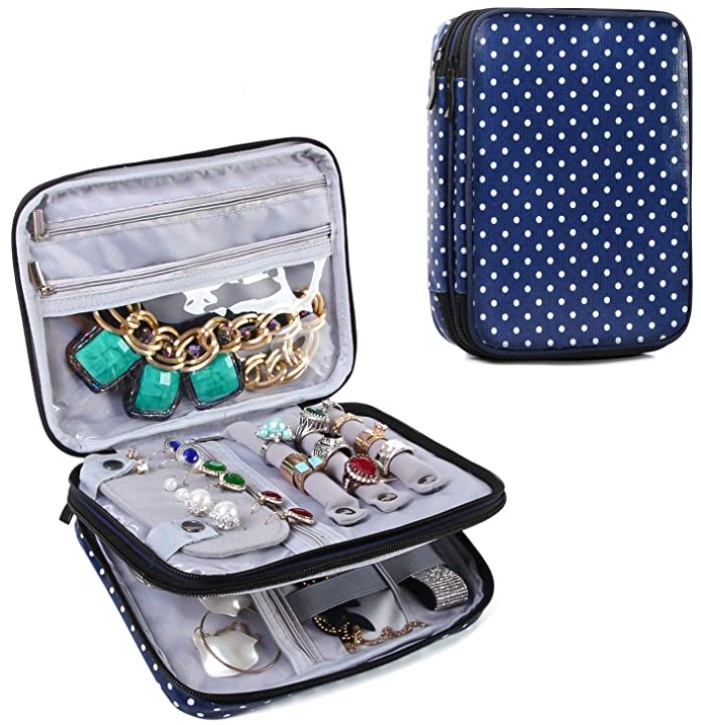 The Double Layer Jewelry Case is a timely gift you can give to the 17-year-old in your life.
Most teenage girls love any kind of jewelry. They are in a stage where fashion sense is as valuable as friendship and having fun.
However, most of them can be a little careless with their treasures. They almost often leave their accessories lying around. Good thing, there is one effective way to rectify this habit.
This organizer features several compartments that can hold different precious items, from rings and earrings to bracelets, pendants, and watches. Each pocket can store various types of jewelry. The loops and hooks allow you to see the displayed items for easy access. This way, you will avoid getting them tangled and damaged.
For added protection, the case has a well-padded semi-flexible cushion that keeps it from scratches. Its canvas is water-resistant and easy to clean.
More importantly, this jewelry case is lightweight and versatile, making it easier to put in their school bag without taking up lots of space. Teenagers will love to get it as a gift for special occasions, whether it is Christmas, birthdays, or even Valentine's Day.
Order from Amazon Prime and get it here in time for the party! She will love it!
3. LED Flameless Candles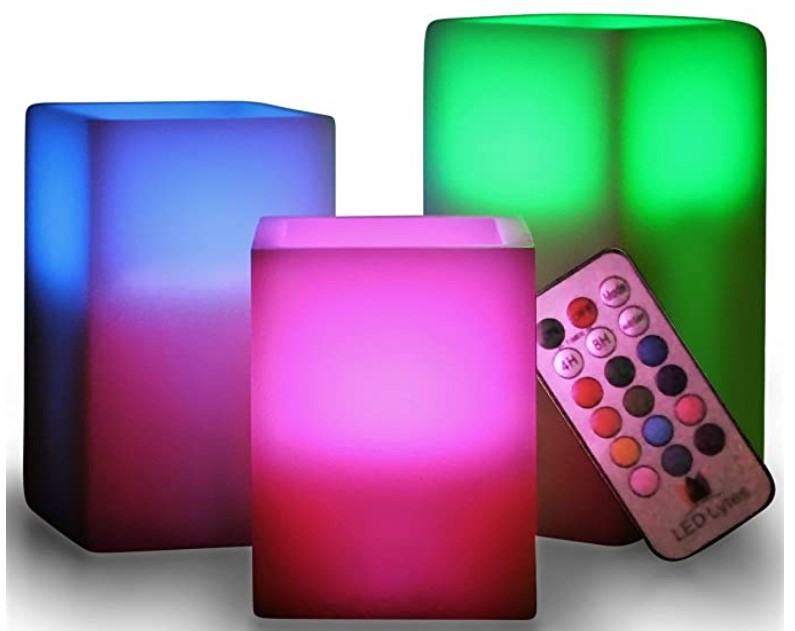 Who wouldn't want to relax in the beautiful glow of a candle? And not just any candle. These LED Flameless Candles from LED Lytes can create a romantic, comforting ambiance for any room.
The multi-colored and multi-functioned unscented pillar candles come in a set of three. They can easily fit into a sconce and candle holders. Plus, they can be a breeze to operate through a multi-function remote control.
It can turn the candles on or off, allowing you to control the flicker and give off a multi-color rotation. There is a specific setting that lets you choose to turn them off automatically after 4 or 8 hours. The candles can give off a variety of flame colors.
Your girl will love it as an additional décor in her room for its contemporary design and festive effects, giving her comfort and warmth of candle glow without the threat of fire. It is an excellent choice of gift for your 17-year-old girl's birthday or any occasion, for that matter.
Moms… Don't forget to get a set for yourself. These are perfect for all ages!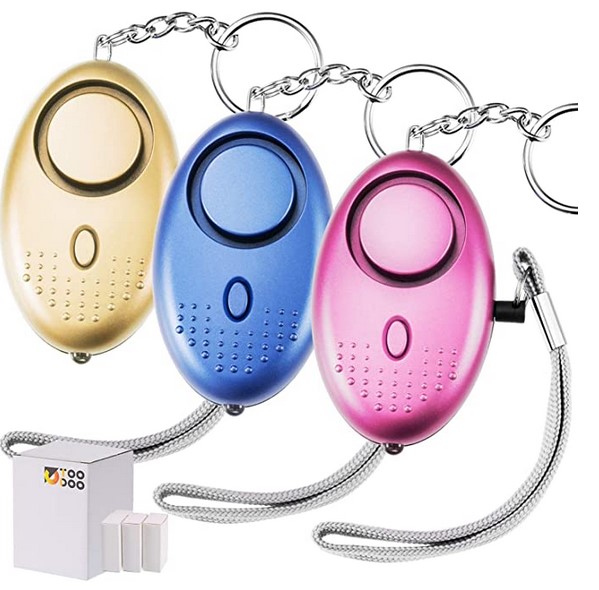 Worried about your teenage girl during the rare times that she goes out with friends and comes home a little late? TOODOO's 3 Pack Personal Alarm Keychain can put your mind at ease.
This unique keychain does not only serve as an accessory but is also designed to be a safety companion 24 hours a day. The alarm can give off a super loud 130-decibel sound to attract people's attention. It is a great way to scare away attackers and seek help from the immediate vicinity during times of trouble.
Designed with LED lights for night lighting, this alarm keychain can come in handy when they walk home. They can also use it when they travel, hike, camp, or even walk their dog at night.
The durable and high-quality materials used for the product ensures its longevity. They are resistant to falls, changing temperatures, and rust. Available as a set of 3 pieces, these keychains are perfect for backpacks, school bags, belt loops, suitcases, and keys. They can be an exquisite gift for your teenage girl.
Safety first… These TOODOO's 3 Pack Personal Alarm Keychains are a must-have for your young teen driver! Let her share them with her friends!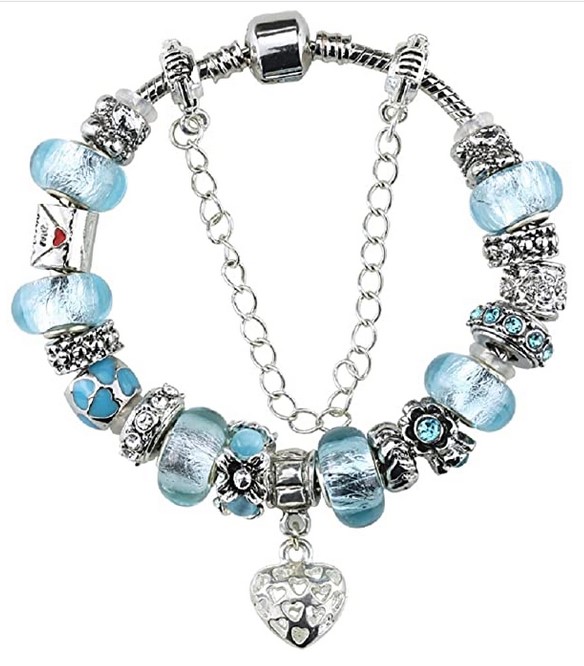 Teenage girls are always crazy about accessories. These precious bracelets are a testament to their fashion sense. Give her something to add to her collection. The beautiful Charm Bracelets come in many different sizes so you can choose one that will fit your teenager's wrist.
It has a very secure clasp that can easily open if your girl needs to take it off or put it back on. All the beads in the bracelets are made with high-quality materials. They are also hypoallergenic, making them safe even for those with sensitive skin.
The beads are gorgeous-looking, with their transparent, shining finish. And perhaps, the highlight for this bracelet is the option to remove and add charms, allowing your teenage girl to experiment and build her own style.
Girls who love to wear accessories will love the elegant design of this Charm Bracelet. It is a perfect present not just for her birthday, but to celebrate an important milestone in her life.
This bracelet is perfect for the young fashionista in your family. Choose a color she will love!