It is often said that when kids are playing, they are learning. Visiting Museums is an entertaining and engaging way for children to learn while having fun at the same time. Museums give your children the ability to use their imaginations in order to introduce them to unknown worlds and subjects. Interactive exhibits and play areas provide children with the opportunity to explore their curiosity and take control of their own learning. The following list will help you pick the museums that are perfect for your family to visit.
This ranking was decided by visitor reviews online, the number of exhibits (both permanent and temporary), amount of space, number of visitors each year, and impact of child development.
Children's Museum of Indianapolis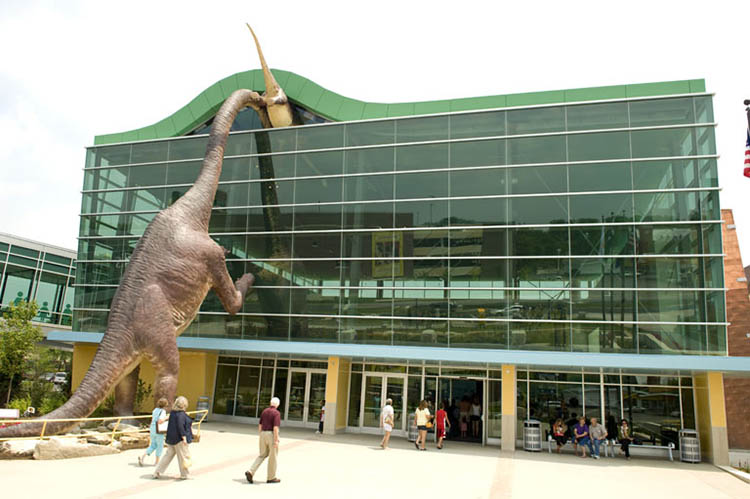 The Children's Museum of Indianapolis was founded in 1925 and has continued to serve families for over 94 years. It is credited with being one of the biggest and most comprehensive children's museums in the world.
The museum offers interactive exhibits for a range of subjects covering arts, sciences, humanities, and culture. One of the most popular attractions in this museum is Dinoshpere. It will show your kids exactly how dinosaurs lived millions of years ago.
Take Me There is another area that introduces children to different cultures around the world. This exhibit alternates countries, so it might be different every time you visit. Your kids will be able to learn about traditional food, clothing and art from the different countries that be on display all year around.
The PAW Patrol is a new and interactive exhibit that will have your children helping their favorite characters solve problems to improve their critical thinking skills. This museum is always adding new attractions, so there will always be something fun and exciting to do.
Boston Children's Museum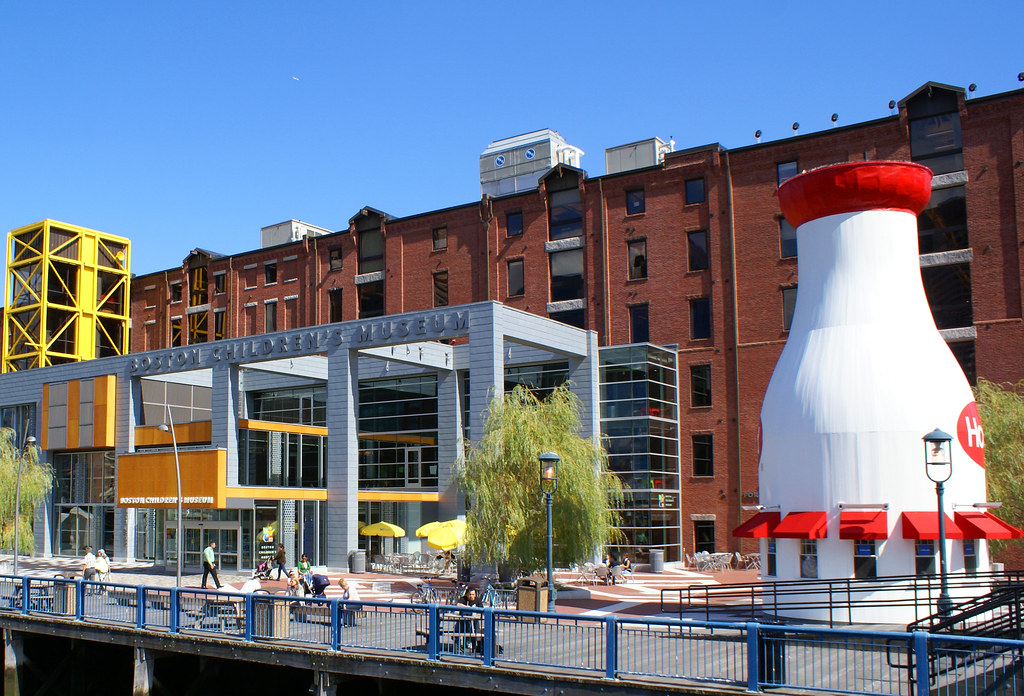 The Boston Children's museum is full of interactive exhibits for all areas of interest, such as music, art, and pretend play. This museum is suitable for children of all ages but specifically offers a lot for children under five years old.
Preschoolers will be able to learn about what life in a classroom is like in the Countdown to Kindergarten area. This exhibit will teach your kids different skills they need for when they start kindergarten such as sharing, making friends and sitting nicely while listening to a lesson.
New Balance Climb is perfect for adventurous children. They will be able to explore unique pathways and crawl and climb to reach the top of a three-story climbing structure which encourages them to estimate space and plan their next move. The reward at the top is a beautiful view of the city.
The Raceways is another popular exhibit that teaches kids the laws of motion. They will design and test experiments with the golf ball launch and ski jump to better understand the science that goes along with the distance that the balls will travel.
With a century of experience, the museum encourages learning through a variety of fun activities.
Chicago Children's Museum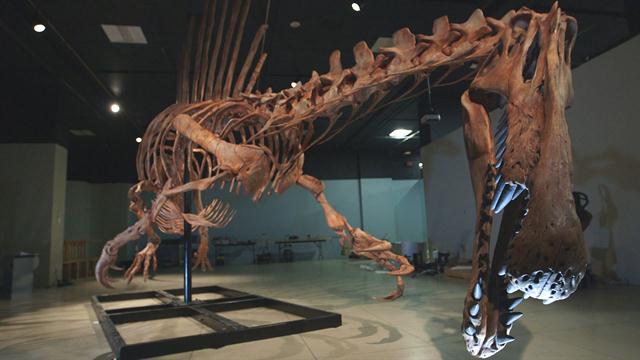 Located at Navy Pier in Chicago, Illinois, this is the fourth largest children's museum in the United States. The museum typically charges for admission, but each Thursday entry is free for 15 and under between 5 p.m. and 8 p.m. In addition to this, the first Sunday of every month has free admission all day long.
The museum is made up of many different hands-on learning areas. The tinkering lab is where children and adults handle real tools to create their own inventions. Play it Safe is also a kid's favorite where they experience the thrill of being a fireman with authentic gear. WaterWays is an area where children can control the flow of water through pulleys and pipes. They will be able to learn just how powerful water really is by splashing and pumping water around different machines. Your children will also be able to see real dinosaur bones to help teach them about the dinosaurs that roamed the earth a long time ago.
This is an extensive museum with so much to do. The museum was built with the idea that play is powerful, and when kids are playing, they are learning. This is a really unique museum, and your children will have so much fun they might not even notice that they are learning.
Children's Museum of Houston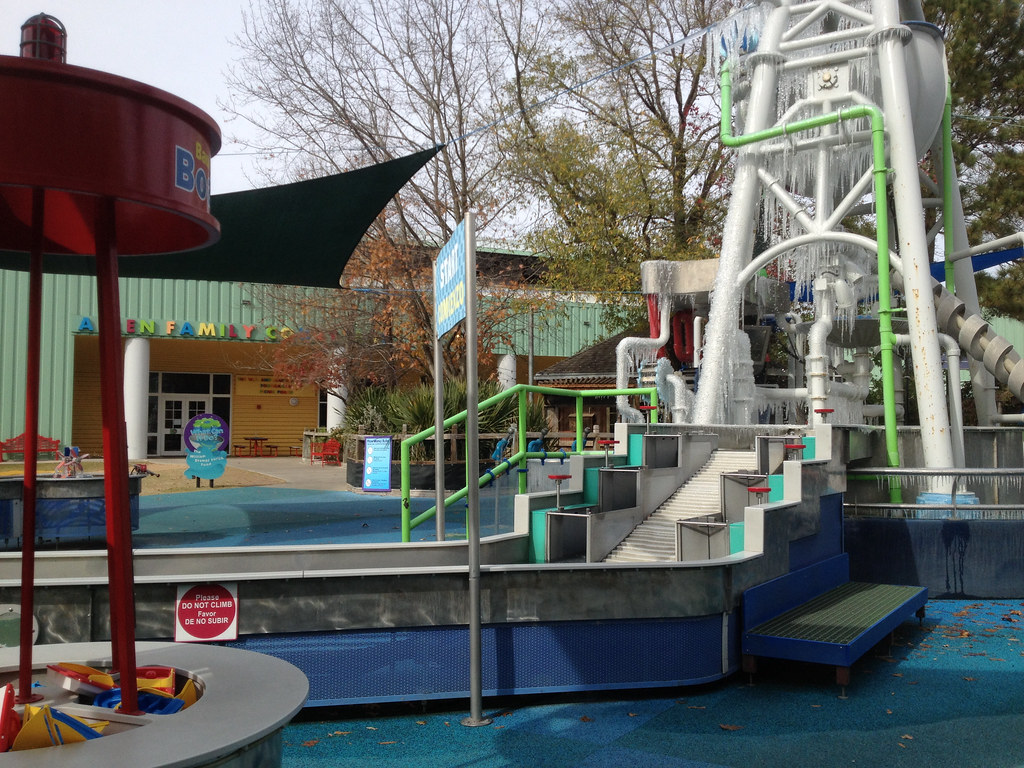 The museum showcases a vast pretend city where kids are in charge. It has its own city hall, bank, and more to help kids understand different occupations and economics in a fun-filled environment. Free family nights are offered every Thursday between 5 p.m. and 8 p.m.
Tot*Spot is an exhibit made for the younger members of the family ages 0 to 3 years old. It was designed to teach children cause and effect through fun activities. The PowerPlay exhibit features a three-story installation where kids can get active and keep track of their performance like a professional athlete. The Matter Factory is a place for the little scientists in your life. It offers a glimpse into the future through material sciences and individual particles.
Their mission is to transform communities through innovative, child-centered learning. This museum is located in one of the largest cities in the United States, and it serves over a million people each year.
Please Touch Museum Philadelphia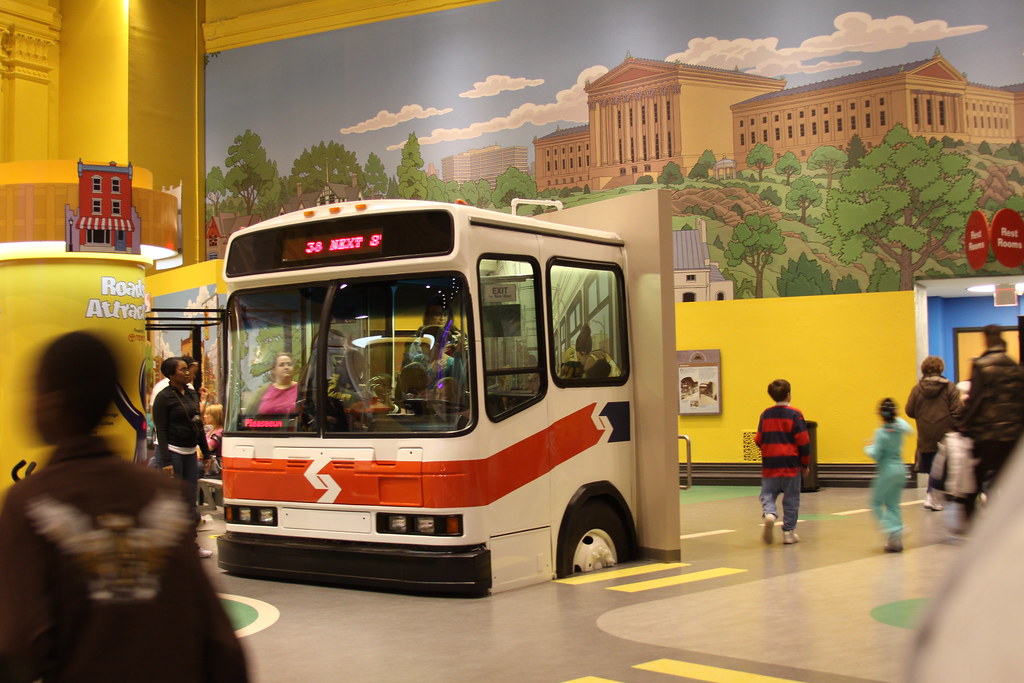 Located in Philadelphia, the museum promotes an environment of developing social, emotional, and intellectual skills through interactive exhibits. The museum is a member of the ACCESS program, which means Pennsylvania residents who are viable for the program can gain access for just $2.
Popular exhibits include Wonderland, where children get the opportunity to immerse themselves in the fantasy world of Wonderland. Rocket Room is all about the solar system and taking control of a rocket mission. There is also a fun city room where your children will be able to build their own city and figure out how they work.
Let your children take over and take charge of their own learning experience. There are two floors of interactive exhibits for them to learn and explore.
Marbles Kids Museum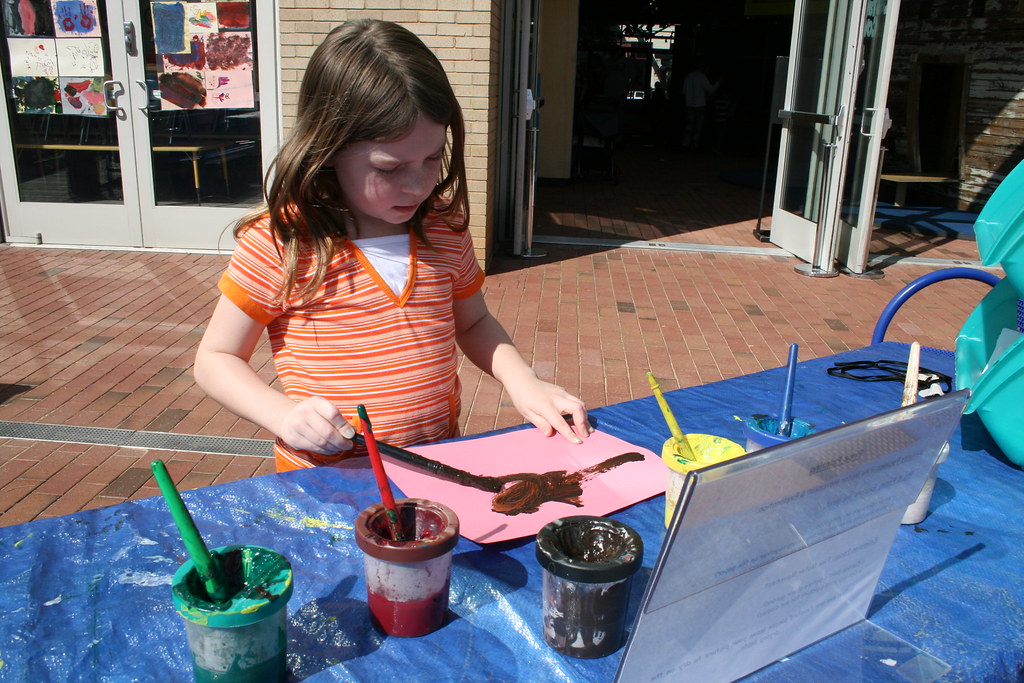 Located in downtown Raleigh, the museum is one of the most affordable of its kind with just a $7 admission fee. The museum features dozens of exhibits, summer camps, and substantial IMAX screens. The main objective of this museum is to teach your kids to learn, be healthy, create, explore, and connect. They have a strong belief that playing unites families and strengthens communities.
Key attractions at the museum include a staircase called Stepnotes which is in the shape of a giant piano and makes a different sound as you go along the piano keys to the next floor. IdeaWorks is an excellent section for budding engineers and innovators as it gives kids the chance to construct forts, castles, and race tracks with their own imagination. The Power2Play is a huge active play area that will have your kids running and jumping all over the place. This area mainly focuses on fitness and the importance of being active.
Port Discovery Children's Museum
The Port Discovery Children's Museum is Located in Baltimore, Maryland. There are features exhibits and attractions for children and teens of all ages. There are currently three floors jam-packed with displays, but a new campaign has recently been launched to raise money for a brand-new expansion.
The most popular exhibit for toddlers is Mother Goose is on the Loose, which features nursery rhymes, songs, and puppets. The Construction Zone is a popular exhibit that allows children to build their own mini-robot and tinker around with life-sized blocks. Here we grow an area for kids to learn about farm life in Maryland. They will learn about the global impact that Maryland has through production.
Miami Children's Museum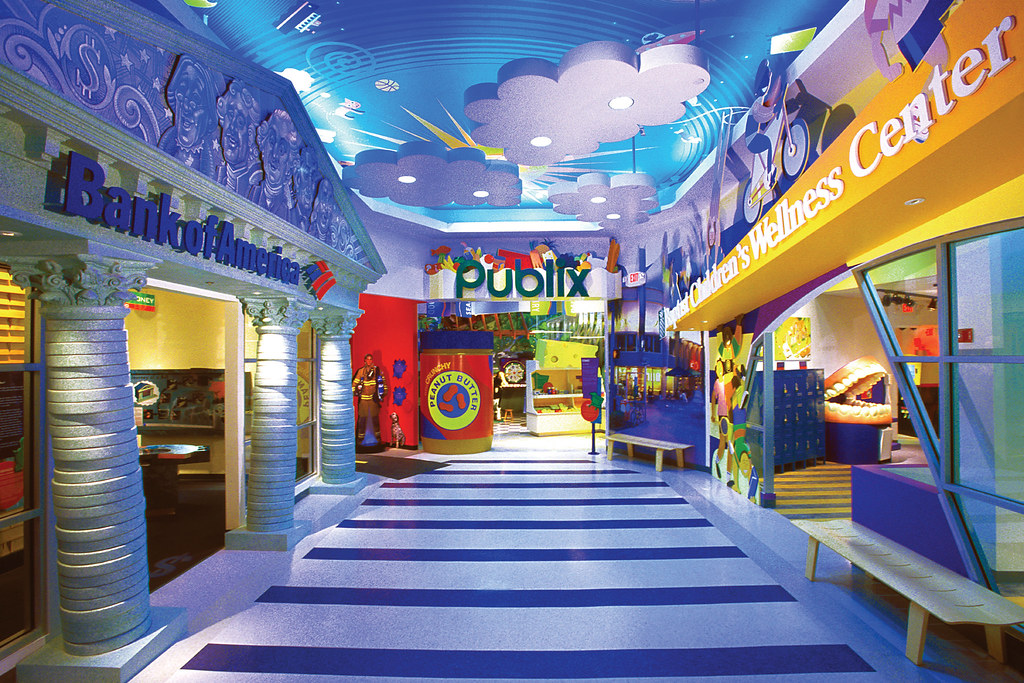 Miami Children's Museum is the spot to go if you plan on visiting Miami with your family. This museum has won numerous awards for its many attractions and active learning classes. The third Friday of the month has free admission from 4 p.m. to 8 p.m.
Ocean Odyssey is a 900-gallon tank featuring three unique underwater environments that can be found in Florida. This is a nice relaxing room that will calm your children down after a fantastic day exploring all of the exhibits in this excellent museum. The Health and Wellness Center allows children to try different sports in a fun setting. The museum offers so many interactive programs which are heavily centered around arts, culture, and the community in general.
Children's Museum of Denver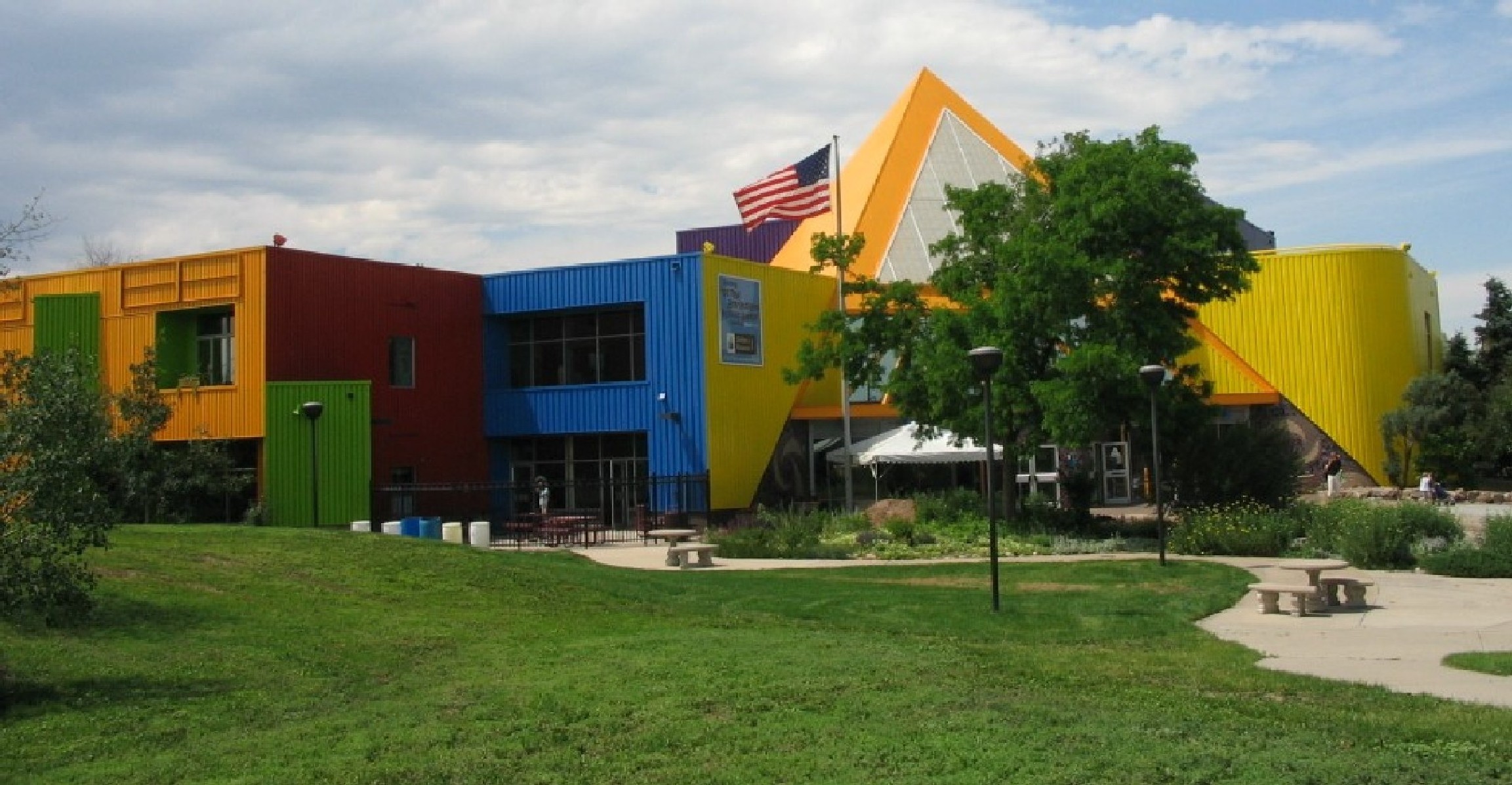 First opened in a converted school bus, the museum now features a variety of exhibits such as a three-story climbing experience and pretend play where you can be a vet or a chef. The first Tuesday of every month is free between 4 to 8 p.m.
One of the most visited exhibits at the museum is the Joy Park, which features outdoor activities like exploring, building sandcastles and navigating through a canyon. Another favorite of visitors is the toddler-friendly Art Studio, a creative station for children where they can bring out their inner artist through things like clay, paint, and wood.
The Magic House St. Louis Children's Museum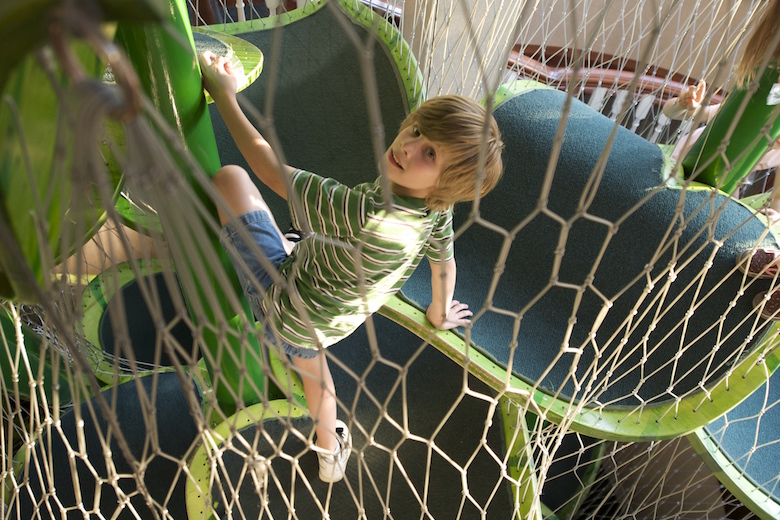 Built in a renovated Victorian mansion, the museum provides a fun, hands-on learning experience centered on creativity. Though designed primarily for children, older kids and grandparents can also enjoy a trip to the museum. Active US military personnel and five immediate family members are viable for free admission.
Babies can also have a fun day out with exhibits such as For Baby & Me that has a baby gym, a miniature school bus, and peek-a-boo barn. A popular exhibition based on the TV show Splash and Bubbles takes kids on a mesmerizing underwater journey to learn more about the ocean and what they can do to help protect it. They also have a miniature village complete with a grocery store and jobs to help kids understand various occupations. There is also a lot of opportunities for your children to climb around and explore different obstacles and burn lots of energy.
Discovery Gateway Children's Museum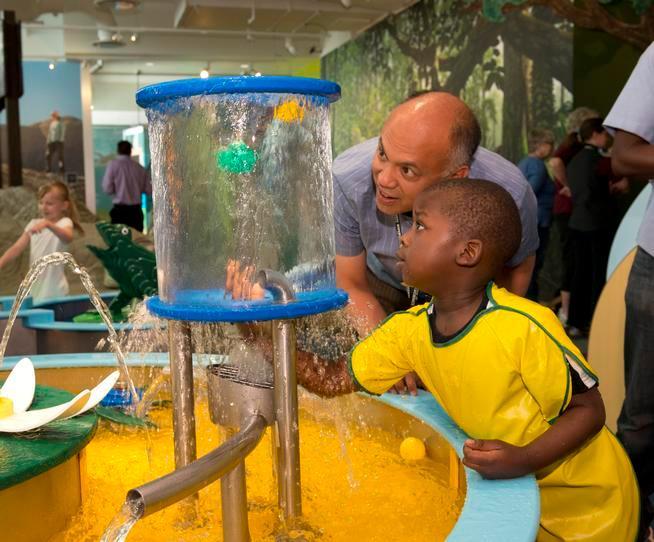 Discovery Gateway can be found in Salt Lake City, Utah. The museum features interactive exhibits that are designed to teach children through experiential education. The museum offers group discounts and military discounts along with free admission days, which vary.
One of the most popular attractions the museum has to offer is the Block Party. It is a room filled with holes to fit in giant blue blocks. The exhibit is a delight for crawlers to climbers as they can let their imagination run wild. The Garden is also a must-visit exhibit that features a 30-foot Pollinator and brings together adults and children to educate them about the importance of bees and their connection to the state.
Brooklyn Children's Museum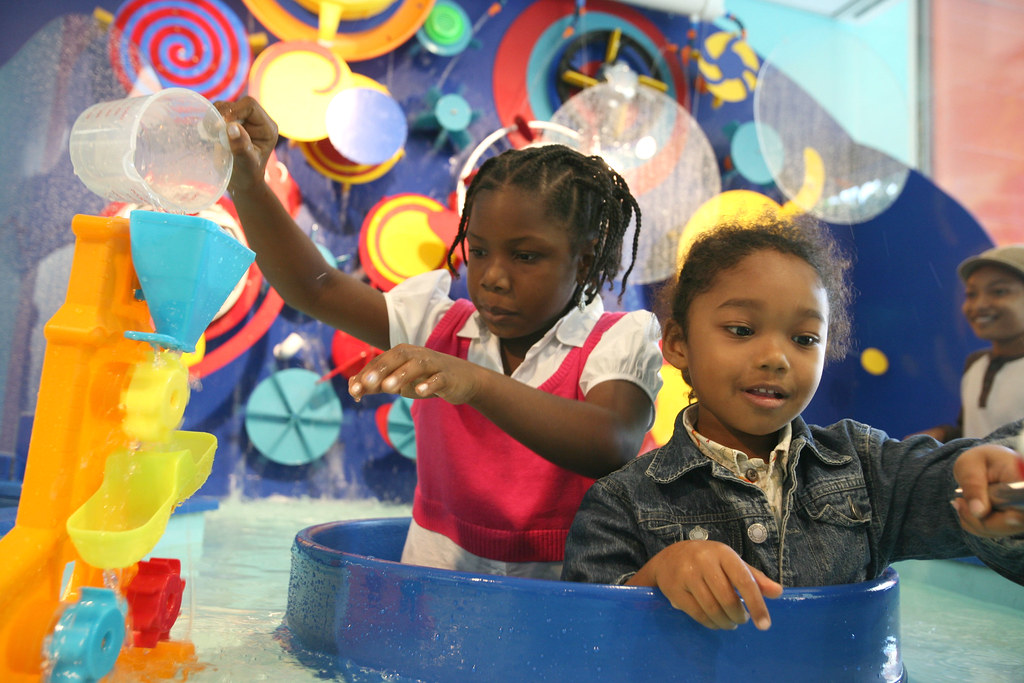 Brooklyn Children's Museum was the world's first children's museum. The museum caters to children between the ages of 6 months and 10 years of age. The museum has special days where you pay as you wish on Thursdays and Sundays.
Science + You is a famous interactive exhibit that allows visitors to become scientists for a day. Families get to experience the various methods scientist use such as experimentation, problem-solving, and investigation. For children under 6, the Totally Tots area has a huge water table, sand, blocks, climbing structures, and much more.
Children's Museum of Pittsburgh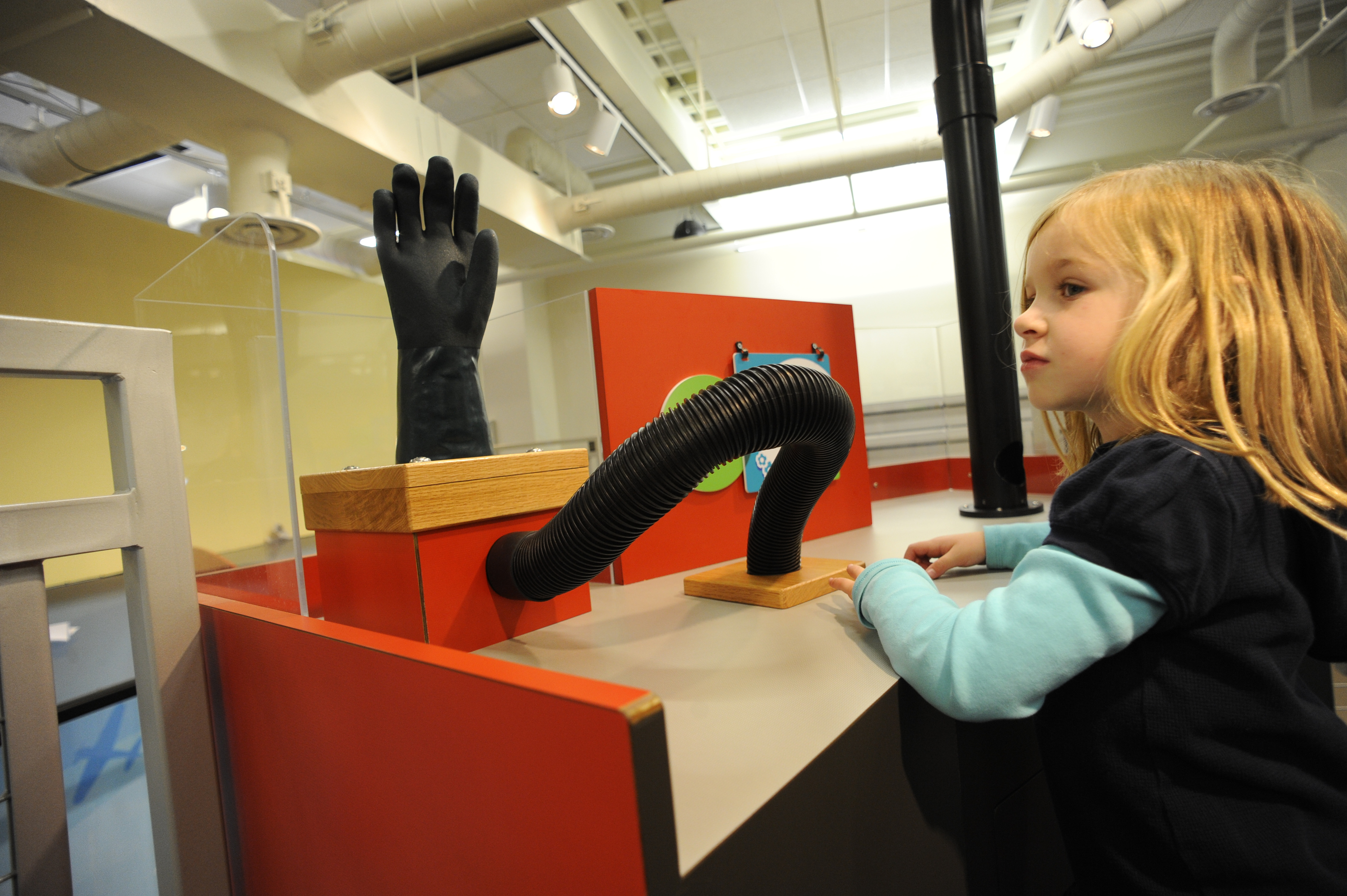 The Children's Museum of Pittsburgh is for children of any age and provides them with an enjoyable learning experience. The museum has three levels of exhibits arranged between 7 different rooms.
One of the most visited exhibitions at the museum is The Garage, which is also the most significant area and contains a large play area for children, a car building station and much more. The third floor features the all-time favorite WaterPlay area. This is a room containing a large water playground. The attic is another favorite room that features a Gravity Room tilted at a 25-degree angle for kids to try and cross.
The Fred Rogers room is about the Pittsburgh native Mr. Rogers and how his life was dedicated to teaching kid's essential life lessons through songs, videos and make-believe puppet shows. This area features puppets from the show as well as other famous memorabilia like his sweaters and sneakers to name just a few. This room will be a fun place for parents that grew up watching the show while helping them introduce Mr. Rogers to their children.
Children's Museum of Atlanta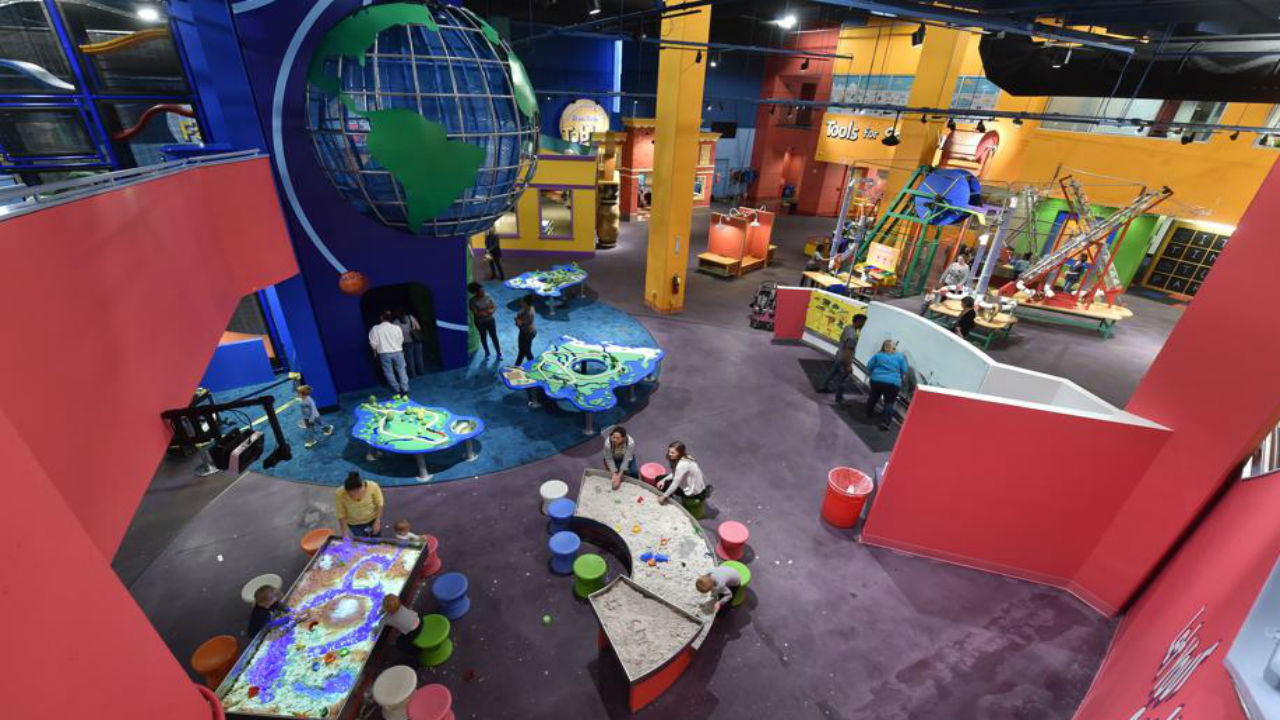 The Children's Museum of Atlanta is a beautiful indoor playground that teaches kids through unique methods. The museum also offers free admission to military and veteran personnel.
There are six permanent exhibits, and the rest are seasonal attractions which keep revolving. One of the permanent exhibits is the Tools for Solution area, which uses six simple machines to move objects. It also features a giant ball machine which always fascinates is suitable for kids of all ages. Children also learn to mix colors and unleash their inner artist through the Paint Wall, which is a popular exhibit.
This museum is geared towards kids from 0 to 8 years old. This museum was designed to "spark imagination and a sense of discovery and learning through the power of play." Your children will be able to learn about arts, culture, geography, engineering, health, literacy, math, science all while gaining social and emotional skills at the same time.
Glazer Children's Museum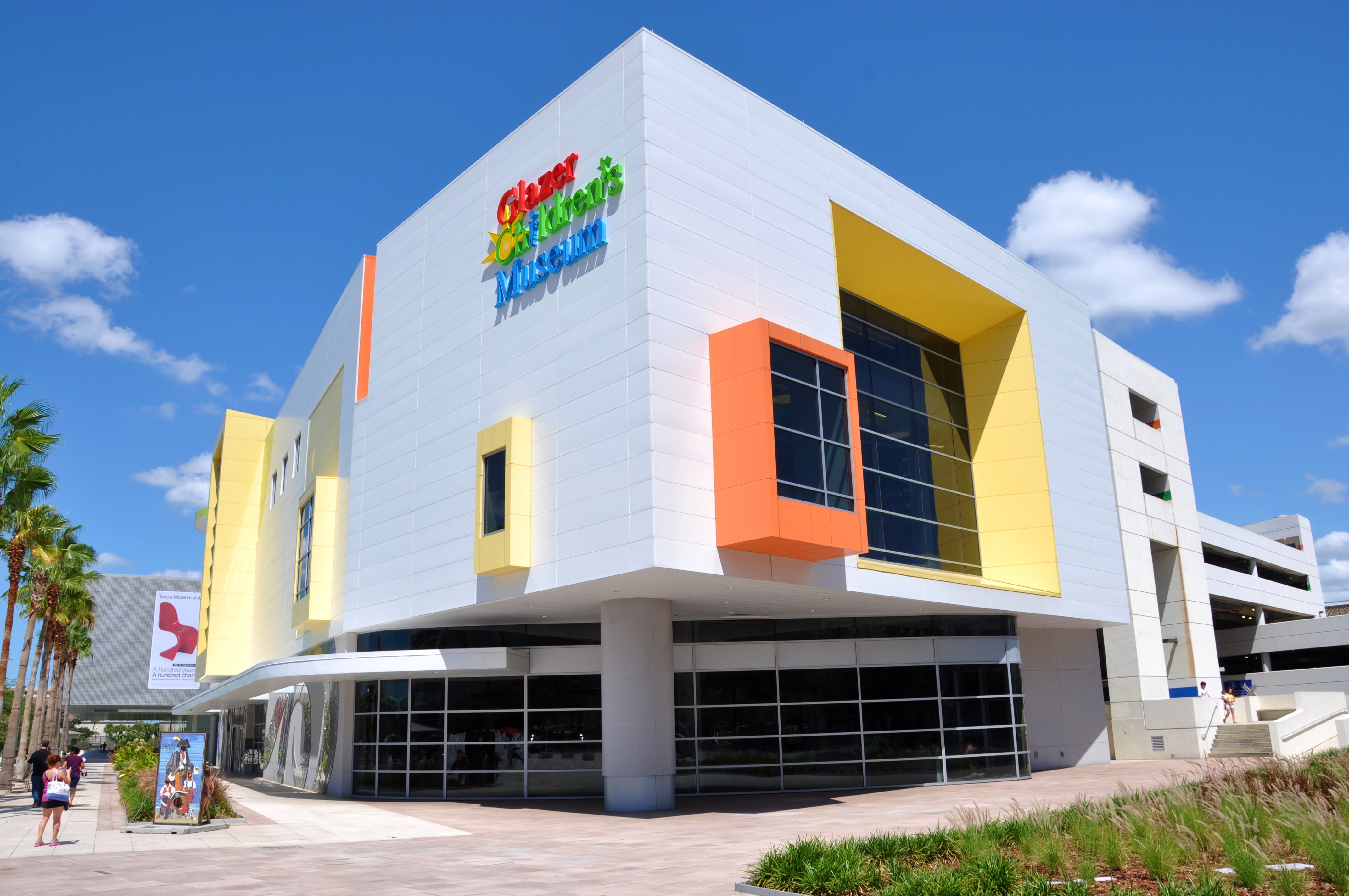 The Glazer Children's Museum is Located in Tampa, Florida. It is a great stop for kids under 12 years old. Their mission statement is to "create a learning laboratory where children play, discover, and connect with the world around them to develop lifelong learners and leaders."
This museum has many popular exhibits such as The Farm. It is an exhibit where young children are invited to be a gardener and tend the farm with activities such as milking the cow and riding a tractor. The vet clinic is an exhibit that teaches kids how to care for animals through role-playing. Your children will pretend to be a veterinarian and help perform tasks such as x-rays to find out how to help heal sick pets. Forts is a creative exhibit containing sheets and pillows, and children are asked to construct forts and castles.
Young at Art Museum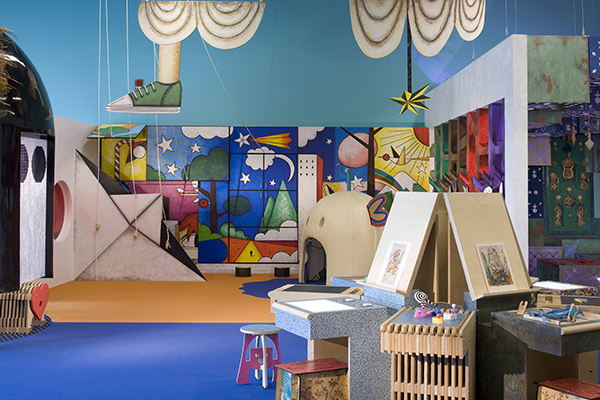 Located in Fort Lauderdale, the Young at Art Museum aims to educate kids and teens about art and creativity through interactive activities and fun-filled exhibits.
Light Scapes is a newly opened exhibit that features a combination of light, sound, and color to create an alternate world experience. The Green Scapes attraction allows visitors to understand nature and the environment by letting kids play and develop structures made from recycled material. There is also a specially designated area for children under 4 called Wonder Scapes, where toddlers can play with shapes and musical instruments.
Discovery Children's Museum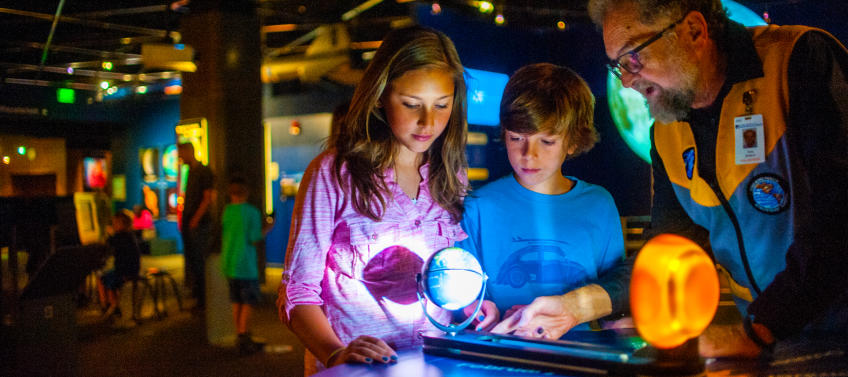 Discovery Children's Museum has been a local and tourist hotspot ever since it's relocation to Las Vegas. The museum has nine themed halls that are well suited for kids of different ages.
Popular exhibits include the, which is an environmentally friendly, miniature city that teaches kids how to live and work together as a community. For the smallest visitors, Toddler Town is a desert themed play area, where children till the ages of five can pretend to be miners or train engineers. Children can also experience different cultures and timelines through the Fantasy Festival, which features the combination of a play and exploration.
Madison Children's Museum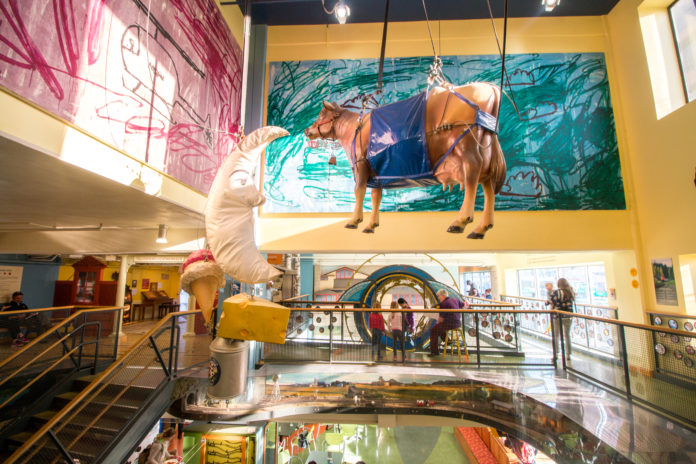 The Madison Children's Museum teaches kids about the world and the environment they live in. The museum takes pride in being environmentally conscious, and a lot of their products are environmentally friendly.
A lot of the museum's exhibits make children feel connected with the outdoors and olden times. The Log Cabin is one such exhibit where children get to write with quill pens, churn butter and use a two-man saw. Rooftop Ramble is a favorite spot amongst visitors as it offers a great view of the city and the lake. Children can also dig for fossils in the fossil dig area and visit the famous rooftop chickens.
Children's Museum of Oak Ridge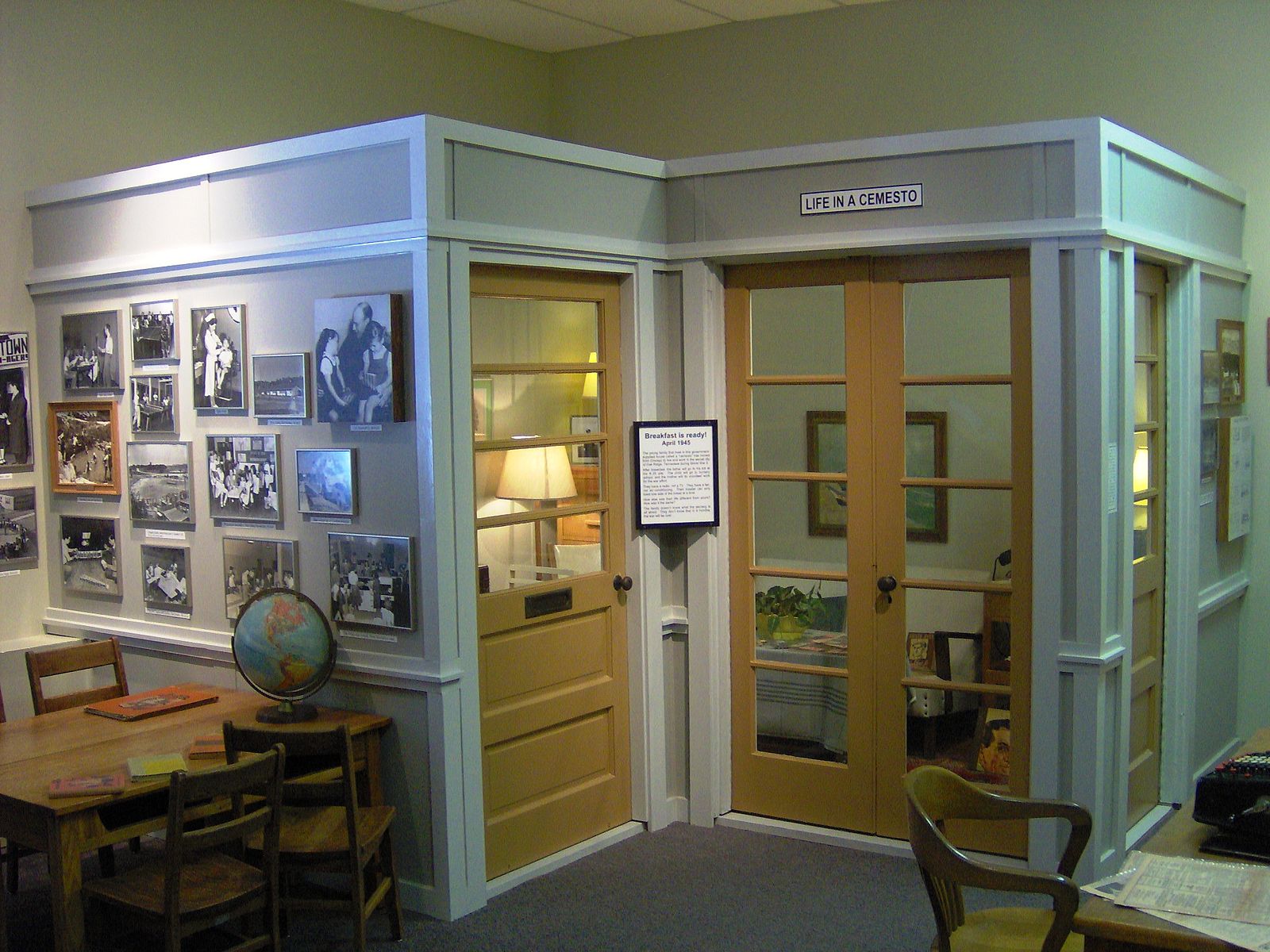 The Children's Museum of Oak Ridge provides an excellent experience for kids and those who are kids at heart. Some of the most popular exhibits at the museum include the Dollhouse. Children can move inside this two-story tall house and cook in the kitchen or put a doll to bed. Another popular exhibit at the museum is the Waterworks exhibit that lets kids experience the workings of a tugboat, navigate on the river and learn the most efficient and eco-friendly way to transport goods on the water.
Strong National Museum of Play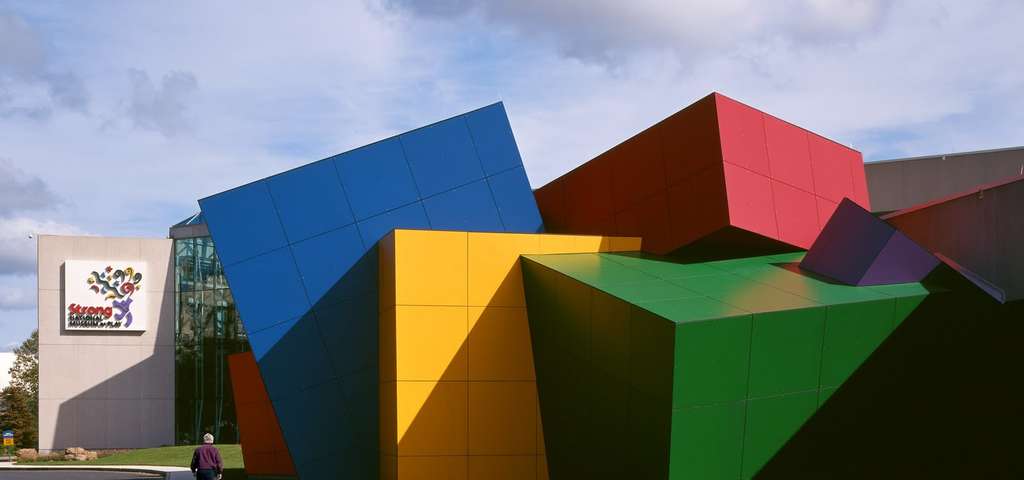 The Strong National Museum of Play is one of the top-rated museums in the nation. It is a must-see destination for families. There are short term exhibits as well as long term ones, so be sure to check the website to make sure that you do not miss out.
The Field of Play exhibit is one of the most famous attractions in the museum. It features drag racing, a giant kaleidoscope walkthrough, and even a climbing area. Wegmans Super Kids Market is also a fascinating area for children. They get to run a grocery store, visit an organic farm, and weigh veggies.
American Comic Book Heros: The Battle of Good vs. Evil is perfect for any kids that love superheroes. They will be able to see comic books and costumes from some of their favorite heroes while also learning the difference between good and evil. Your kids will be able to gain super strength from gamma rays. They will also increase super memory and super balance. This is an entertaining interactive exhibit that puts your kids right in the stories that they love.
Children's Museum of Phoenix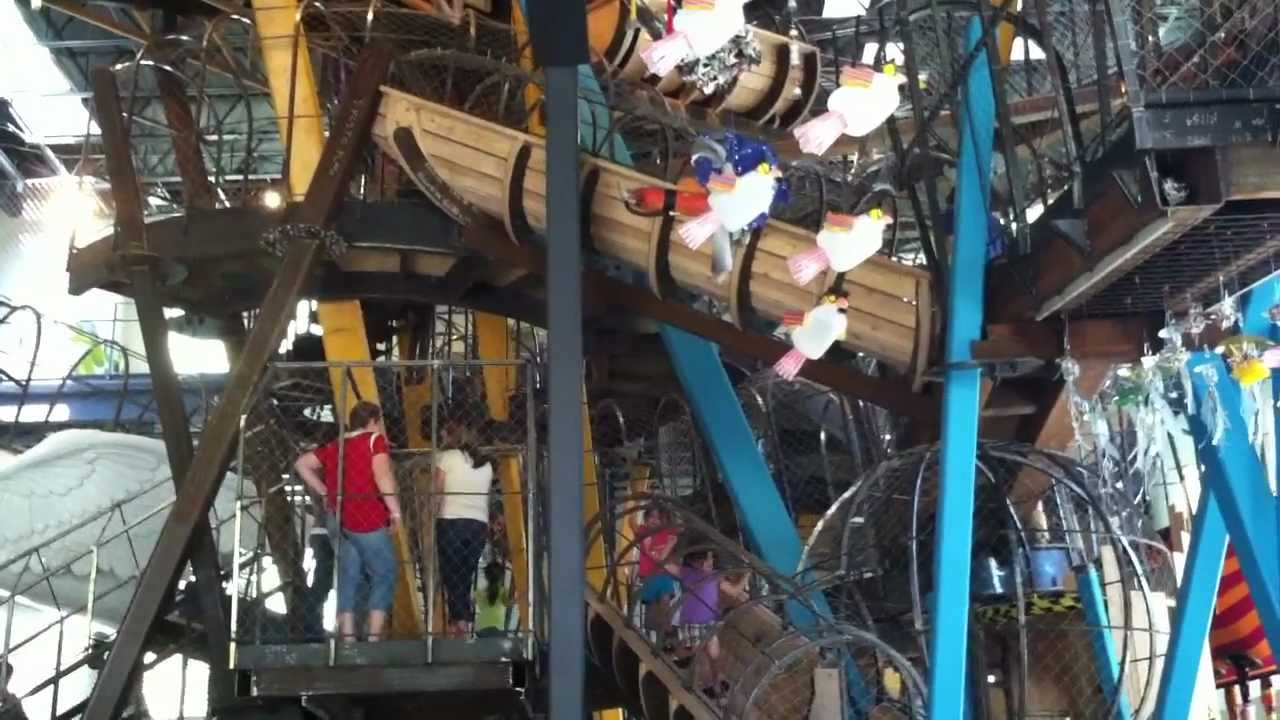 A consistent top ranker, the Children's Museum of Phoenix is a recipient of many awards. The museum offers more than 300 play experiences spread out over 3 floors. This museum is geared for younger kids in your family, ranging in age from 0-10.
One of the most popular exhibits at the museum is The Noodle Forest which features noodle-shaped oddities suspended from above offering visitors a tingling sensation as they navigate through the forest. Pedal Power is another favorite exhibit which involves children riding tricycles within a long and narrow space. They also get to go through a tricycle car wash.
If you live near the area, you will be able to sign your kids up for classes all year around, so they will be ready to dive even deeper into the topics covered in the museum.
Children's Discovery Museum of San Jose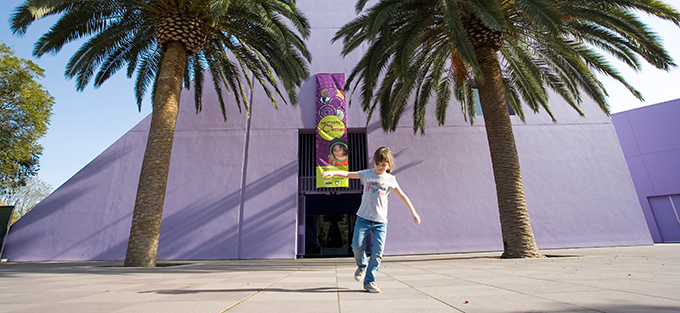 The Children's Discovery Museum of San Jose is dedicated to inspiring creativity through art and science. The Bubbles exhibit at the museum offers visitors the chance to test their bubble-making skills and catch falling bubbles. Children can also stack bubbles on top of each other to create unique bubble structures. For the ages of 4 and under, the museum offers the Wonder Cabinet. It is a giant room filled with giant kaleidoscopes, the sand laboratory, and various materials stimulating the curiosity of the young one.
Another fascinating exhibit is called Streets. It will offer your children to explore life in a big city while being in a safe environment. They will be able to practice generating power that will move different structures in the exhibit. Kids will be able to work together to build their own miniature city. This museum will help your little one discover many things about the world and how it works.
Hands on Children's Museum Washington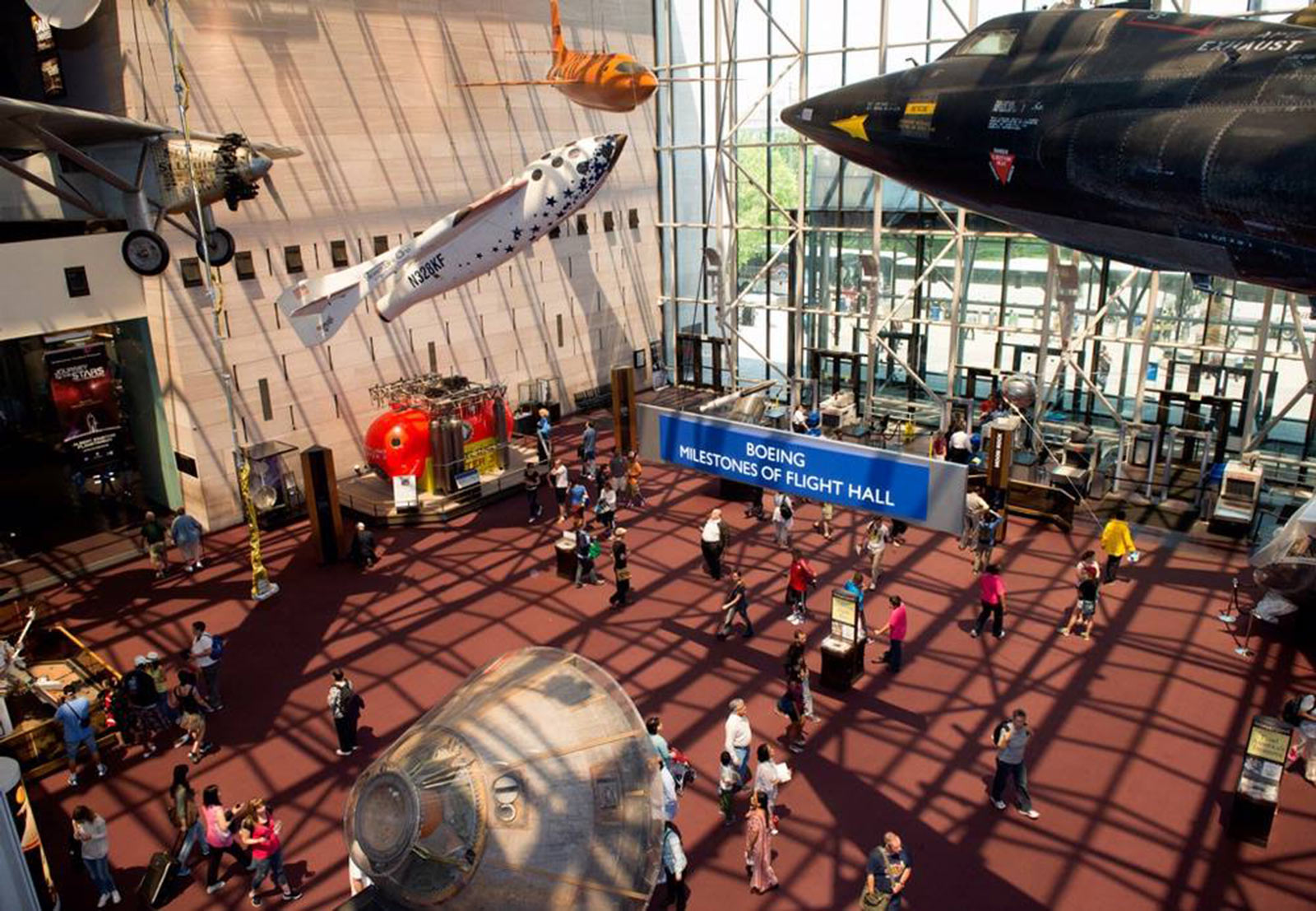 One of the largest children's museums in the Pacific Northwest, the Hands-on Children's Museum is located in Olympia, Washington. The museum features a bunch of hands-on-activities and many outdoor parks.
There is an emergency exhibit where your kids can learn all about the firefighters and police officers that take care of their city. They will also learn about the science of the sirens that are on each of the vehicles and learn how to measure the decibels of each sound.
Popular attractions include the Wolf Haven International, where children learn all about wolves in a nationally recognized wolf sanctuary. Also, you can enjoy a picnic in any of the museum's many parks as they allow outside food. The central theme of this museum is nature. Your kids will learn about the environment that surrounds the State of Washington as well as actually is in nature and see first-hand all the things the land has to offer.
Ann Arbor Hands-On Museum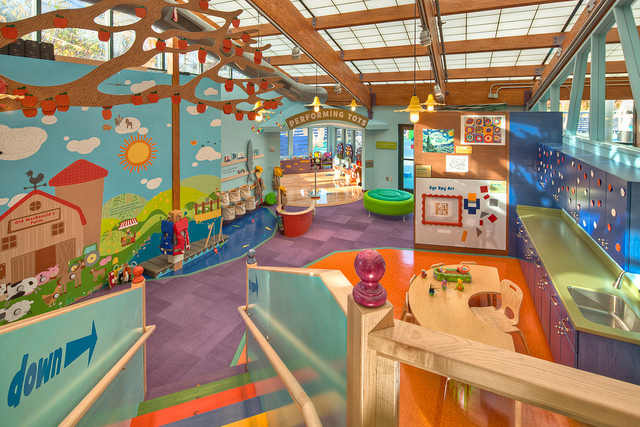 The Ann Arbor Hands-On Museum provides a unique environment of merging play and learning to create a memorable experience for the entire family. The Concourse is a vast exhibit that will introduce all of the topics that will be covered throughout the museum. Teach your kids about a wide variety of issues such as science, health, and culture. Another area of the museum is called MediaWorks, and it will show your kids the science behind television and the technology that does along with that. They will even be able to get in front of the camera and practice giving weather reports.
The All About You area will teach your kids about the human body and how it works. They will be able to listen to their own heartbeat and learn about their physical fitness. They will learn about the importance of exercise and how it helps maintain a healthy body.
This museum also has a particular area where kids will be able to learn about different things that can be explicitly found in Michigan. This exhibit is suitable for children from the state as well as families that are on vacation. The Ann Arbor museum is packed full of activities, so everyone in your family will be able to learn more about topics they are interested in.
Scott Family Amazeum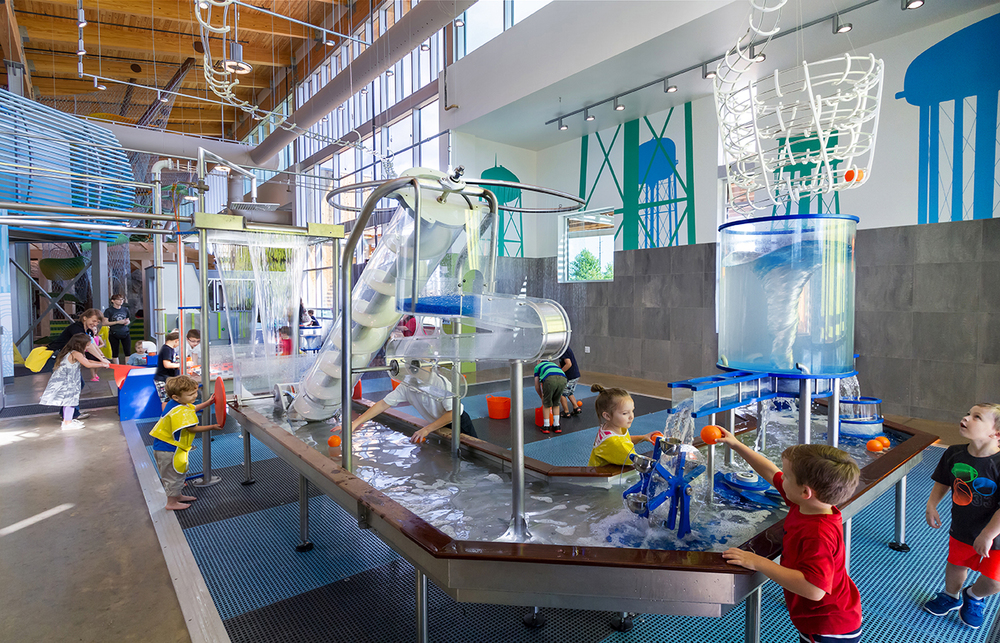 The Scott Family Amazeum is a children's museum that's located in Bentonville Arkansas. The museum was created as a way for families to learn, design, and explore together. The museum is broken up into seven parts which include, homestead cabin and farm, cave, Nickelodeon play lab, emerging explorers, nature and weather, outdoor playscape and studio grow.
Homestead Cabin and Farm will teach children about life on a farm. They can participate in activities such as milking a cow, gathering eggs and picking fruits and vegetables that are ready to be harvested. The Emerging Explorers area is geared towards children under two, and it will improve developmental abilities for infants and toddlers specifically.
The Cave area as well as nature and weather area teachers your kid's scientific facts about different parts of nature. They will be able to see bats hanging in the cave and learn about the different kinds of rocks that are specific to the land around them.
The Hershey's Lab is perfect for the sweet tooth in the family because it offers visitors a glimpse at the chocolate making world. There are tons of indoor activities but also outdoor ones as well, so your little ones will be able to enjoy this museum all year around.