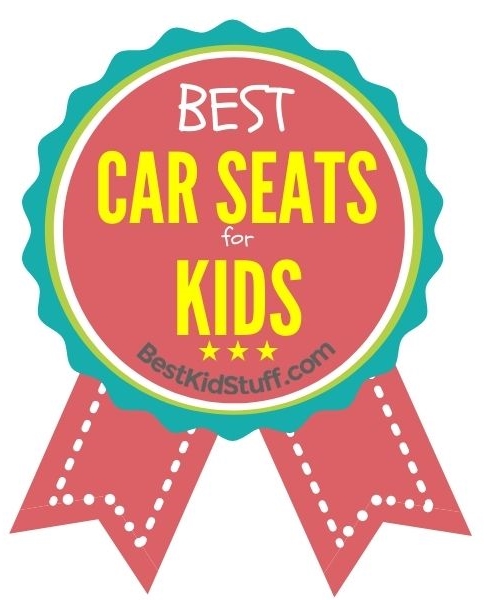 Bringing your kids with you when running an errand or taking a vacation can be quite daunting. You will always think of their safety, especially when it is often cited that car crashes are the leading causes of children's death and injury. And ultimately, the best car seats for kids are lifesavers!
Using a car seat is enshrined in the law of every US state. And while this groundbreaking device protects your kids inside the car, not all of them are of the same quality! For car seats to be effective, you need to choose the right one for your child.
Our Ranking Methodology
Car seats for kids are a serious matter, and choosing the one for your kid requires careful consideration. We bear these factors in mind in recommending the best products:
All the other add-ons of a child car seat are icing on the cake; what matters is that it fits your little one perfectly and gives them a safe and comfortable space while you focus on getting to your destination.
Disclaimer: BestKidStuff.com also recommends that you consult your pediatrician regarding the best car seat for your baby. In addition, we recommend that you follow installation instructions perfectly and/or check with your local fire department or law enforcement agency to verify that your baby's car seat is installed properly to ensure your child's safety. We here at BKS review products based on customer satisfaction and this review in no way proves or guarantees the safety of these items. Please do your due diligence before purchasing a car seat for safety.
We make the choice easier for you! We rounded up some of the best car seats for kids you can buy on Amazon. We indicate the appropriate weight or height of the child that each product may be perfect for: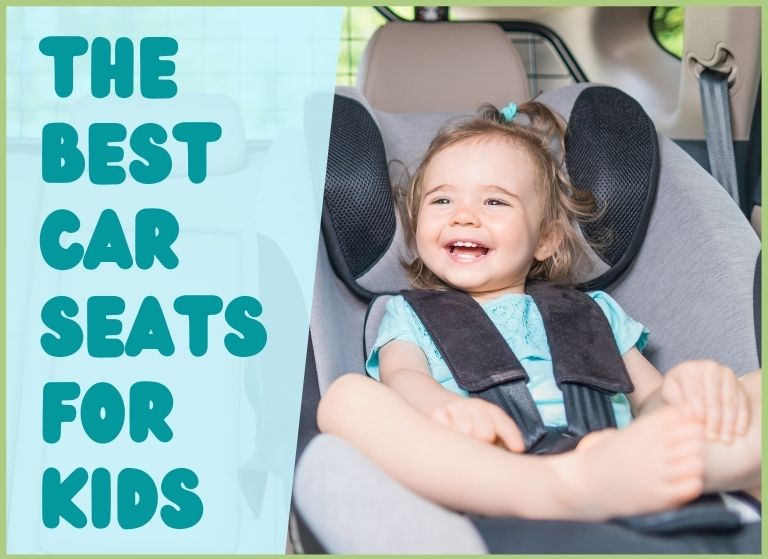 1. Chicco KidFit 2-in-1 Boosted Car Seat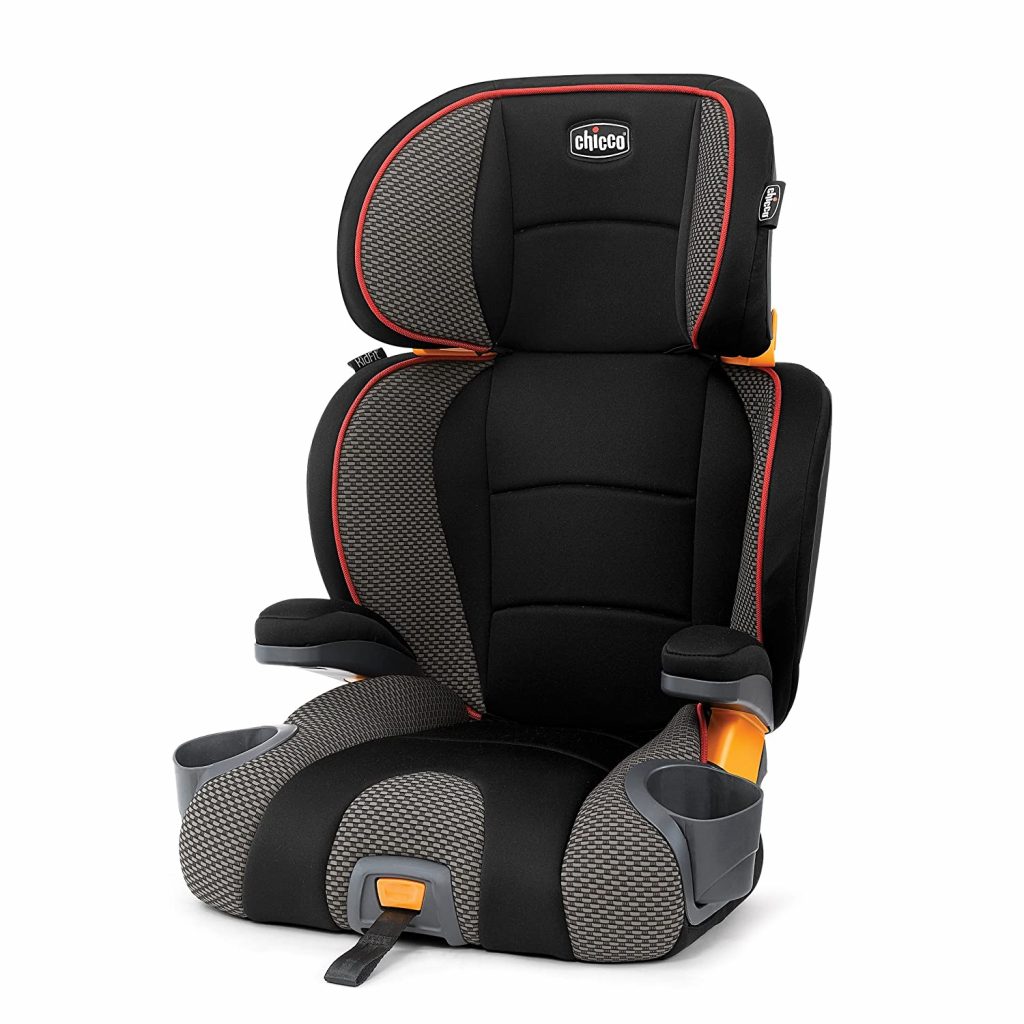 If you are looking for a belt-positioning car seat, you might want to consider getting Chicco KidFit 2-in-1 Booster Car Seat. Its standout feature is its smooth transition between high-back and backless. It can be easily adjusted to up to 10 positions, allowing the car seat to grow with your kids and protect them for years. The height adjustment starts from the waist instead of at the neck. This means kids are offered protection for both head and torso at every stage. The seat is stabilized by the premium latch connectors and one-pull tightener, allowing you to put the little one in the seat and pull them out easily.
For your kid's comfort, you will find the seat's double foam padding a great addition. It provides your kid comfort and support in the right places. When you remove the backrest, the car seat can be used by older children. The car seat is also equipped with two cup holders, removed when necessary. The armrest covers and other fabrics are removable and machine-washable. The Chicco KidFit 2-in-1 Booster Car Seat can accommodate kids weighing up to 40 pounds. Its sleek and upright design is a bonus to its functionality and safety.
2. KidsEmbrace 2-in-1 Harness Booster Car Seat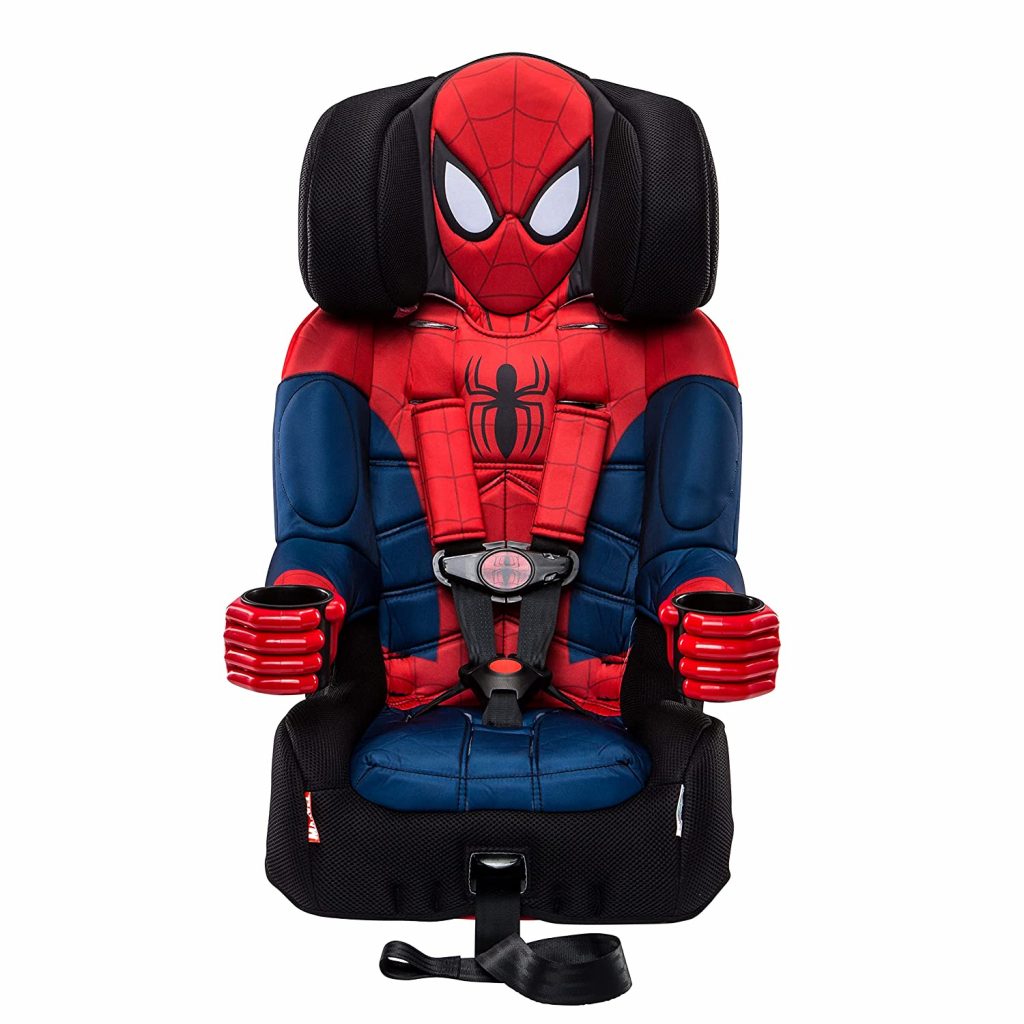 Do you want a car seat that is both fun and functional? KidsEmbrace 2-in-1 Harness Booster Car Seat comes in Marvel characters' designs that your kids will love, including Spider-Man, Black Panther, Captain America, and Iron Man. This forward-facing car seat has 5-point harness security that allows for maximum protection. Made for children weighing 22 to 65 pounds and with a height of 29 to 49 inches, the car seat exceeds the Federal Motor Vehicle Safety Standards (FMVSS 213). The headrest is not only adjustable. It also showcases an energy-absorbing EPS foam that gives optimum side-impact protection.
Other key features include two cup holders for drinks, snacks, and toys. It can be easily installed with a seat belt or with a latch lower anchor belt. It offers comfort during car travels through its contoured seat and padded seat cover. The latter can be removed and washed in a machine.
3. Britax One4Life All-in-One Car Seat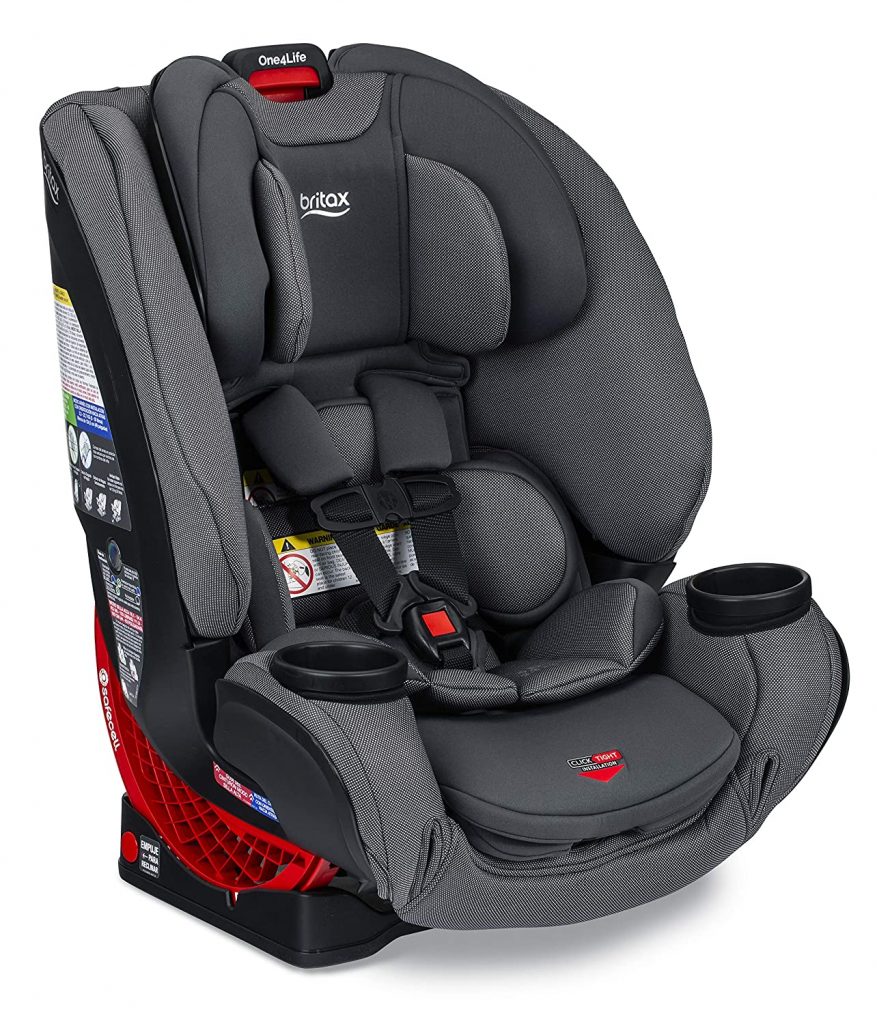 Designed to convert as a booster car seat, the Britax One4Life All-in-One Car Seat grows with your child. While used as a rear-facing infant car seat, it can be adjusted to a forward-facing 5-point harness and finally to a high-back, belt-positioning booster cat seat. It has a weight capacity of 120 pounds (maximum).
Its Clicktight installation feature means you can easily install it in three easy steps. Car energy can be absorbed by the high-strength steel fame crumple zone. The car seat allows for full body protection with its two layers of side-impact protection surrounding the head, neck, and torso. The v-shaped tether also helps slow and reduce movement during a crash.
Comfort during car rides is also guaranteed with its 9-position, quick-push recline. It lets you find the most comfortable fit for your child and your vehicle. The built-in cooling channels and ventilated mesh improve airflow to keep your child comfortable. The car seat cover is also removable and machine-wash safe.
4. Graco Tranzitions 3-in-1 Harness Booster Seat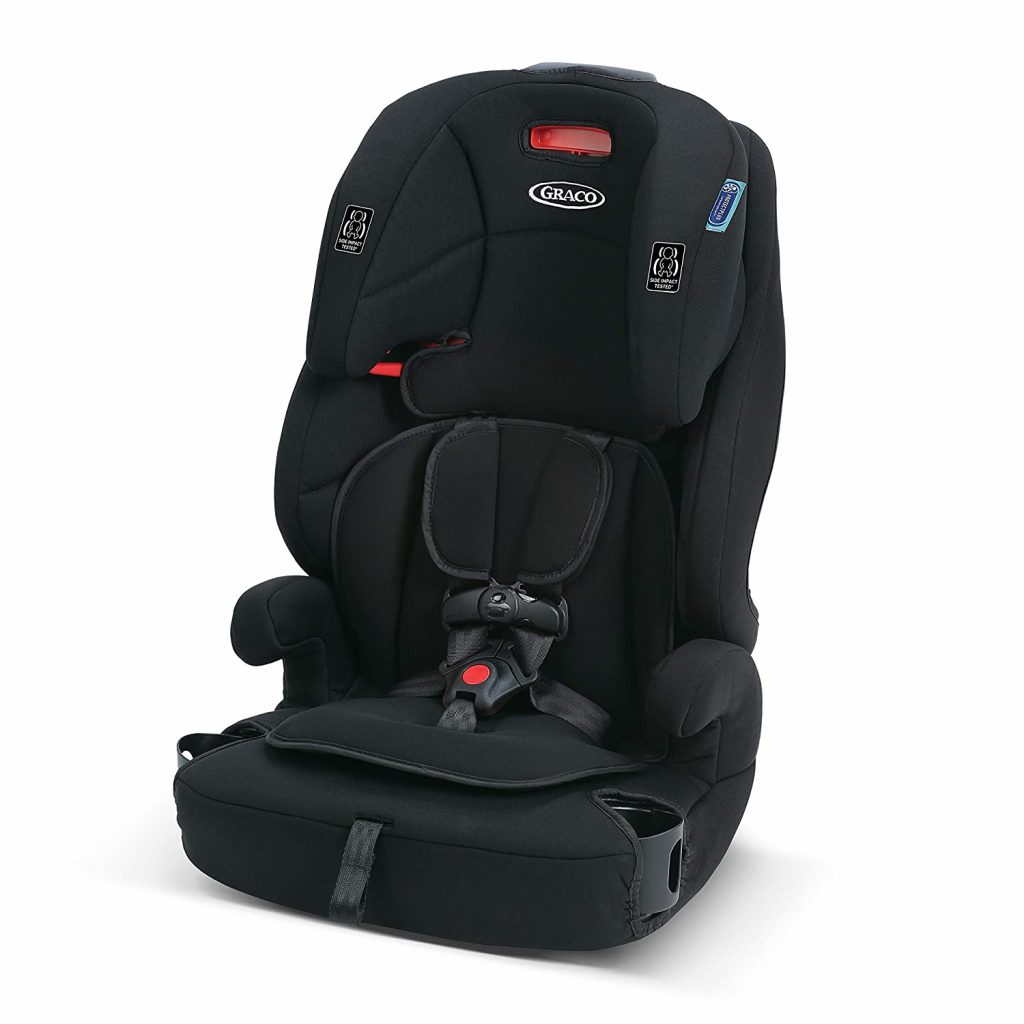 From toddler to youth, the Graco Tranzitions 3-in-1 Harness Booster Seat is designed to protect your child throughout the different stages of their young lives. It can be used as a forward-facing harness to the high-back booster and backless booster. This car seat strictly meets industry standards. It can accommodate a minimum weight of 40 pounds to up to 100 pounds. You can adjust the harness and headrest in one motion through the no-rethread safe adjust harness system. The adjustments can accommodate up to 8 height positions.
This car seat is known for its lightweight and seat portability, making it ideal for busy, active parents. It features a comfortable seat pad, body support, and harness covers, all removable and safe to machine-wash. You can store drinks in the integrated, dual cup holders. The safety features of the car seat are exceptional as most reviews have attested.
5. Cosco Finale 2-in-1 Booster Car Seat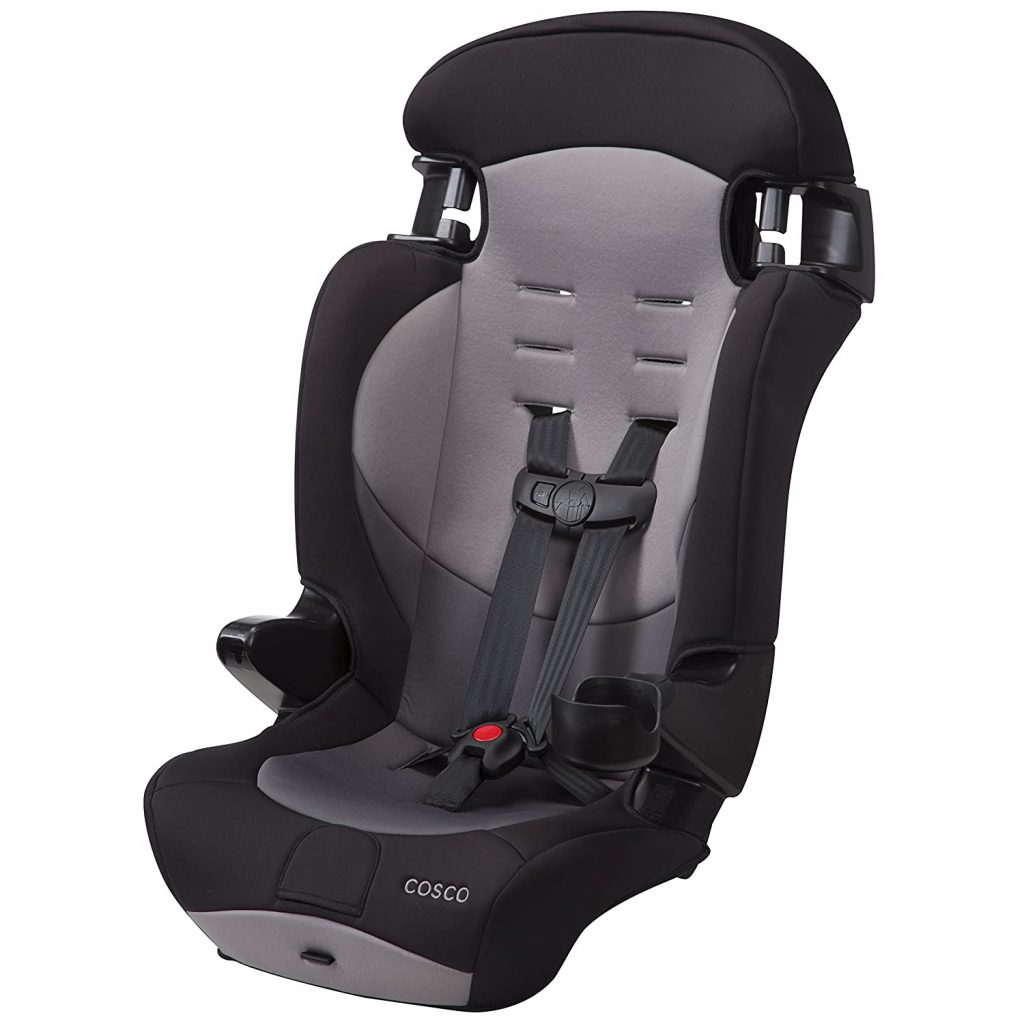 Featuring a 5-point safety harness, Cosco Finale 2-in-1 Booster Car Seat can be easily converted into a seat belt positioning seat as your child grows. Children weighing between 30 and 65 pounds can use this car seat as a forward-facing harness. This lightweight and portable product makes moving and installing a breeze. Its design enables the car seat to be suited for the back seat of most vehicles. Families on the go can make use of this car seat, especially if they have several children. It is fitted with two cup holders installed on either side of the seat. The cup holders are known to be dishwasher-safe for hassle-free cleaning.
The booster car seat meets the federal, ASTM, and JPMA safety standards. It also comes with a 1-year limited warranty. The car seat features a deluxe fabric with a washable seat pad.
6. Evenflo Big Kid 2-in-1 Booster Car Seat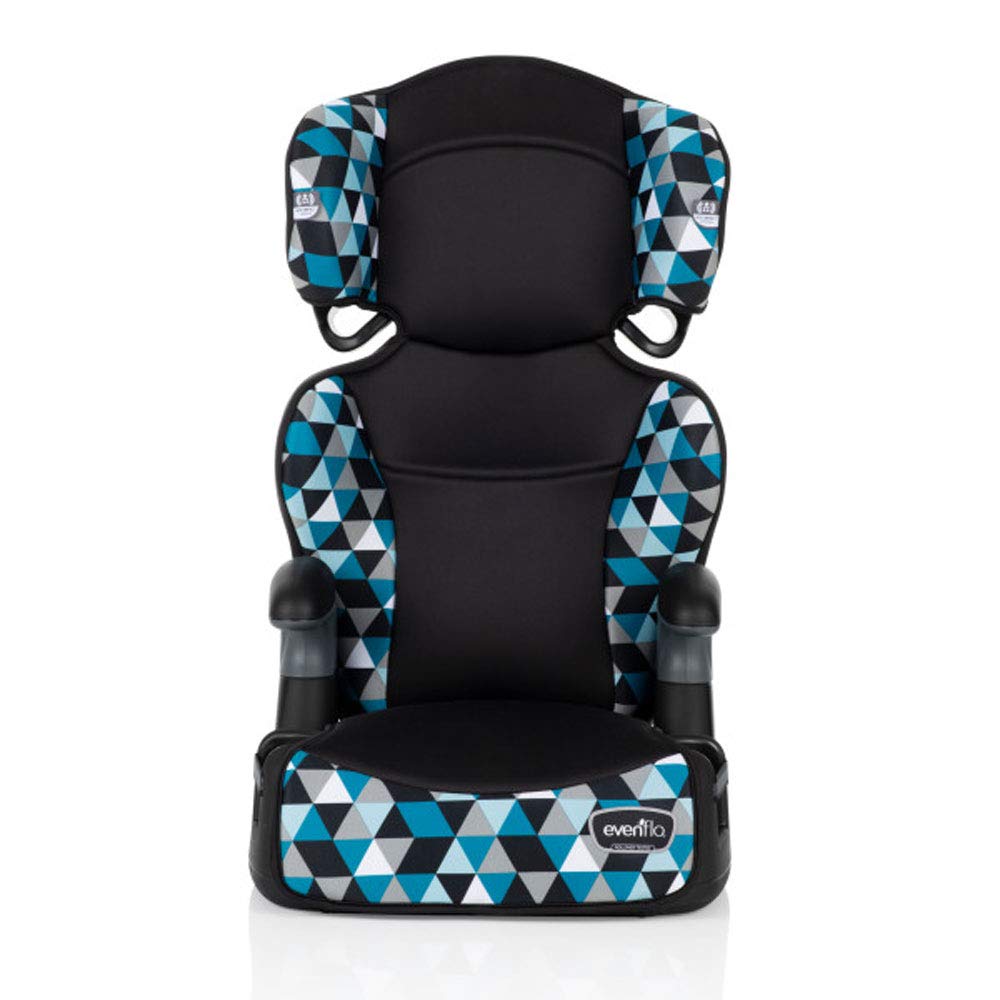 Do you want a car seat with fits your child as they age? Evenflo Big Kid 2-in-1 Booster Car Seat offers two modes of forward-facing use. It is designed for older kids who are ready to use the vehicle's belt. It can also be used by them as an extra boost for safe seating during car rides. The car seat's belt clip helps position the vehicle's belt on your child's shoulder. It can also be adjusted in six height positions. eventually, you can remove the backrest to use it as a no-back booster.
The seat is designed for long, comfortable journeys. It can be easily removed for washing. You will also find dual, integrated cup holders for drinks. Its lightweight quality allows you to move the car seat from vehicle to vehicle, which makes it an ideal option for families who are always on the go.
7. Maxi-Cosi Rodi Sport Booster Car Seat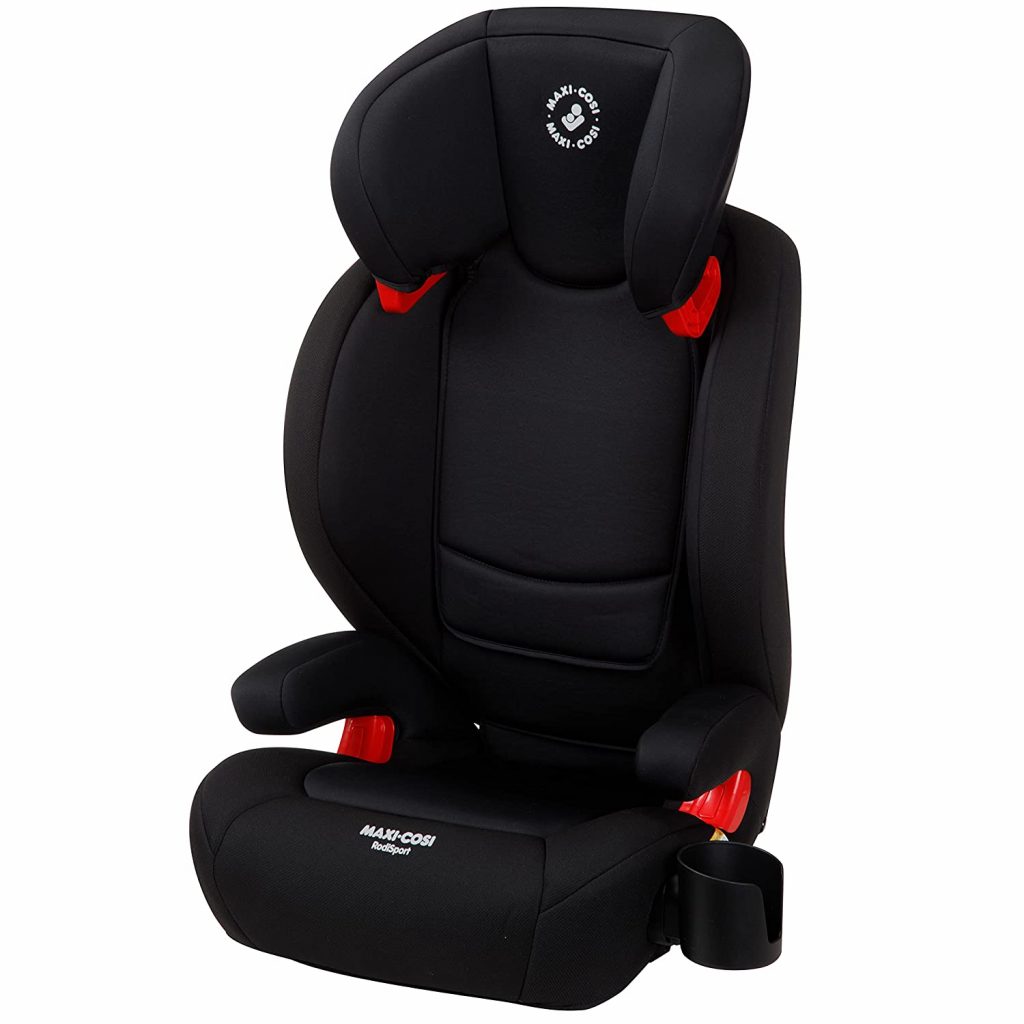 Known for its quality and safety features, Maxi-Cosi Rodi Sport Booster Car Seat can both be used as a high-back booster and a backless booster. Its headrest can be adjusted with one hand to up to 7 positions, allowing it to grow with your kid. The rigid latch attachment ensures the seat stays in place. The car seat also features seat belt guides and a locking shoulder belt that keeps the belt in its proper position. This also gives your child the independence to buckle themselves in the seat.
When it comes to providing comfort during long car rides, Maxi-Cosi Rodi Sport Booster Car Seat is an ideal choice. It has multiple recline adjustments options that can suit your child best. They can also keep their drinks close through the cup holders. For your convenience, you can remove the padding. The latter also happens to be machine-washable.
8. Safety 1st All-in-One Convertible Car Seat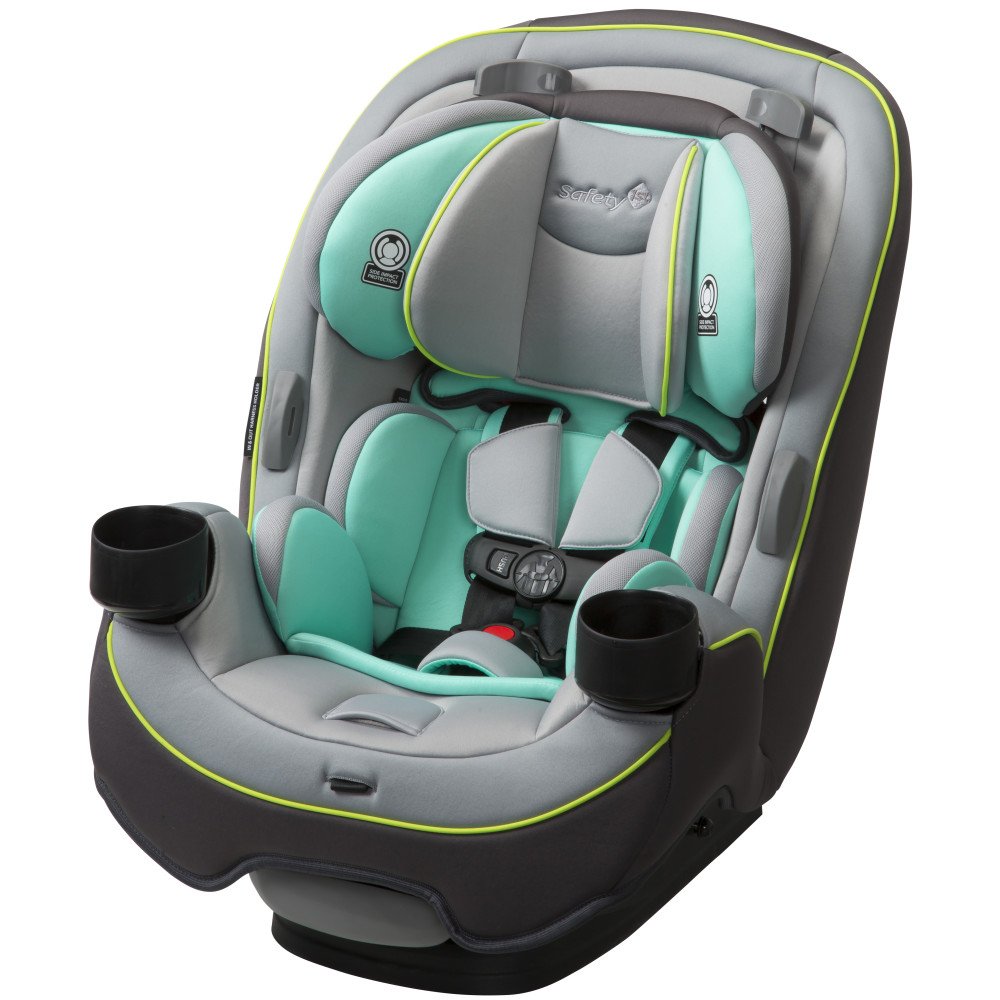 Built for kids who grow, Safety 1st All-in-One Convertible Car Seat is an ideal choice for parents who want to use the car seat through 3 stages of their kids' growth. It can be used as a rear-facing car seat that can accommodate up to 40 pounds. It is also easily convertible into a forward-facing car seat that can be great for kids who weighs between 22 and 65 pounds. Lastly, the seat can be transformed into a belt-positioning booster that has a maximum weight limit of 100 pounds.
The car seat ensures your child's safety through its side impact protection. The harness has an easy-in, easy-out design that can keep the seat in an open position. It makes getting your kid in and out of the seat fast and easy.
For comfort, the quick fit harness and headrest can be adjusted in one easy step. It can also accommodate up to three recline positions. The seat pad and cup holders are easily removable and are safe for machine wash.
9. Evenflo Maestro Sport Harness Highback Booster Car Seat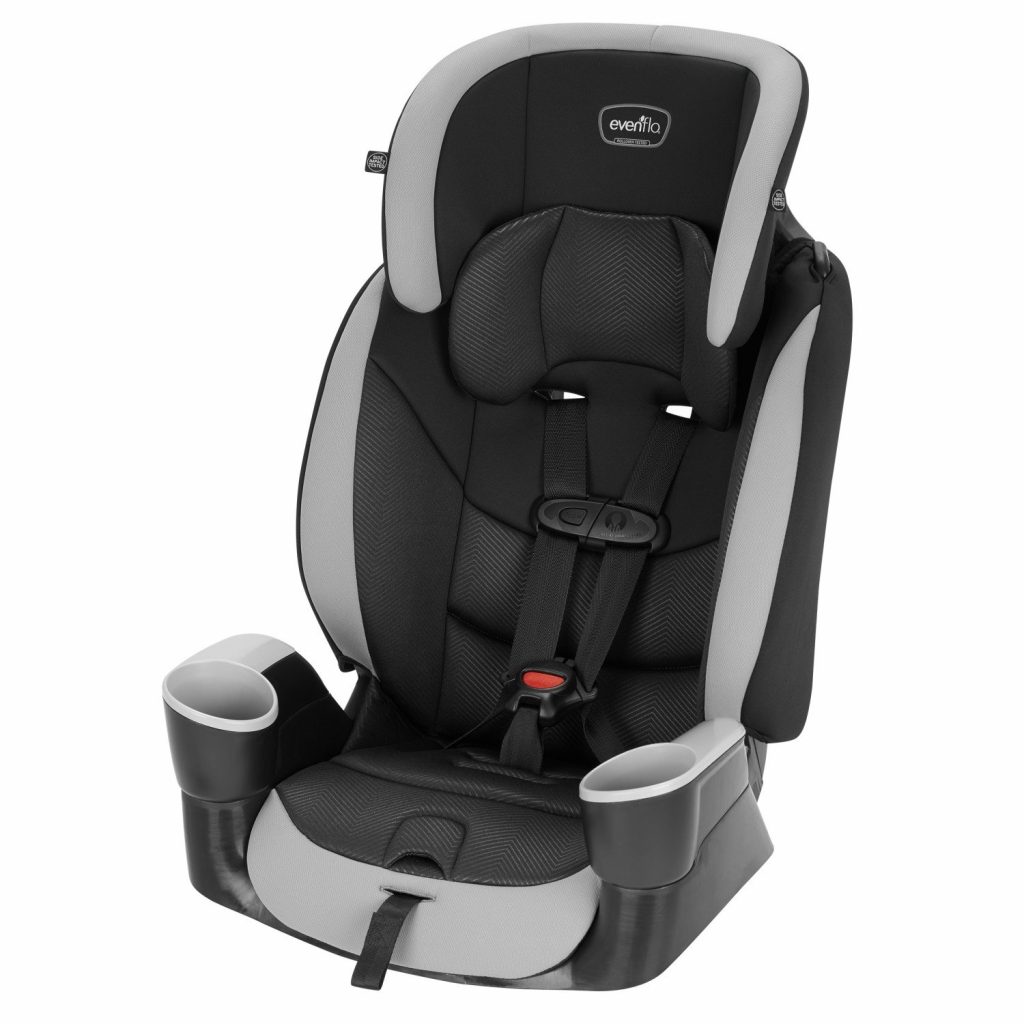 Featuring two modes, the Evenflo Maestro Sport Harness Highback Booster Car Seat can be used in two ways: forward-facing harness and belt-positioning booster. It can support children weighing 22 to 110 pounds. The harnessed booster has a height recommendation of 28 to 50 inches, with the booster mode accommodating up to 57 inches. The shoulder belt guide makes it easy to automatically position the vehicle belt in the proper position.
To keep you laser-focused on the road, this multifunctional car seat from Evenflo comes with dual cup holders to keep your kids' food secure and within their reach. The seat pad is not only comfortable. It is also conveniently removable and machine-washable for easy cleaning in case of messes. The car seat boasts a distinguishable feature from its counterparts. Evenflo Maestro Sport Harness Highback Booster Car Seat has live video installation support for installing the car seat securely and correctly.
10. Diono Radian 4-in-1 Convertible Car Seat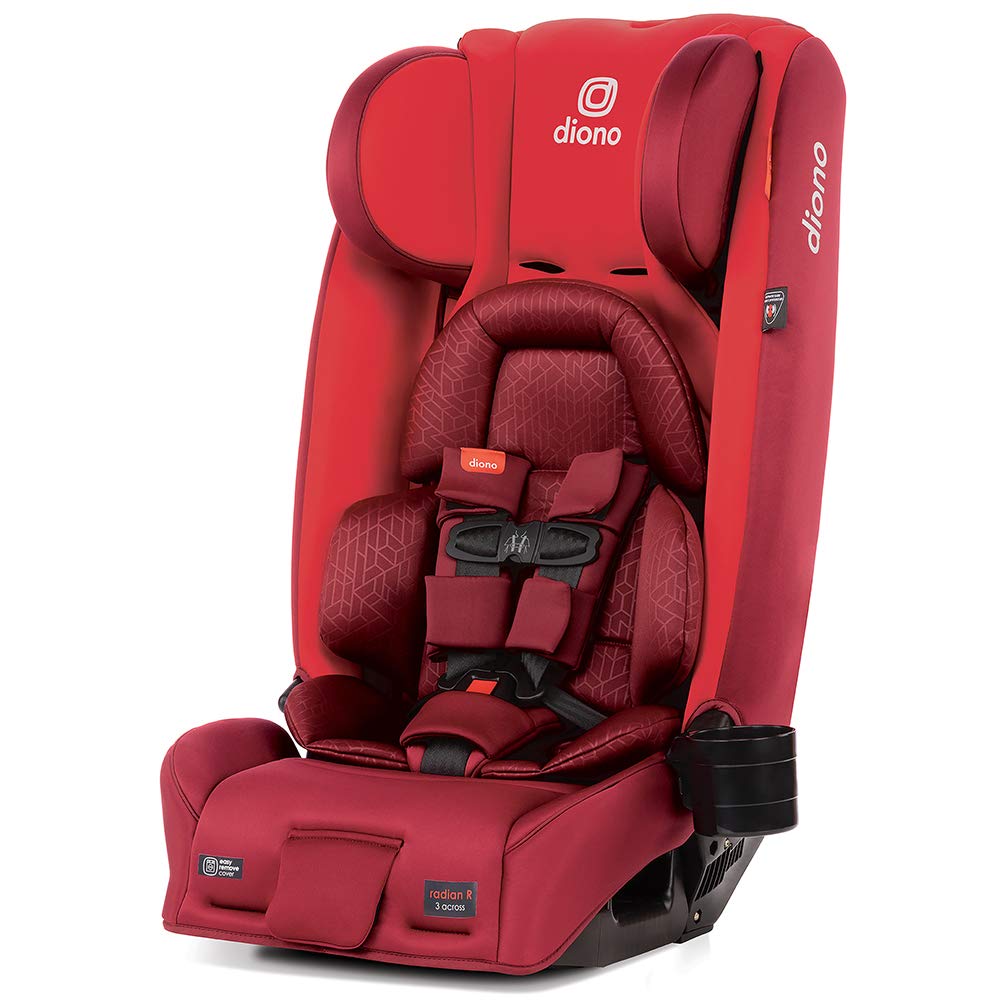 Perfect for infants, the Diono Radian 4-in-1 Convertible Car Seat includes a newborn travel high wedge as a standout feature. This allows your child to have a safe and secure lie-flat travel position. It features an innovative technology that pushes the baby up to reduce head slump, all the while helping to keep airways open. The car seat has the ability to grow with your child. You only need to remove the wedge to allow the infant positioning liner for support. You can even keep your child rear-facing until they reach 4 years of age.
To create the ultimate protection for your kid, the car seat was mechanically engineered with a reinforced steel core. The design is slim and convertible. It can be installed 3 across in most vehicles without sacrificing your children's safety and comfort. The car seat is portable, making it easy to fold and store.