Looking for a fun summer activity for your kids? You might want to consider summer camps. These offer children a safe environment to develop their skills such as solving problems, getting creative, and being sociable. They may learn new hobbies and sports through hands-on learning while experiencing the great outdoors.
There are many summer camps available, so it's best to choose the right one that suits your child's needs!
Benefits of Joining a Summer Camp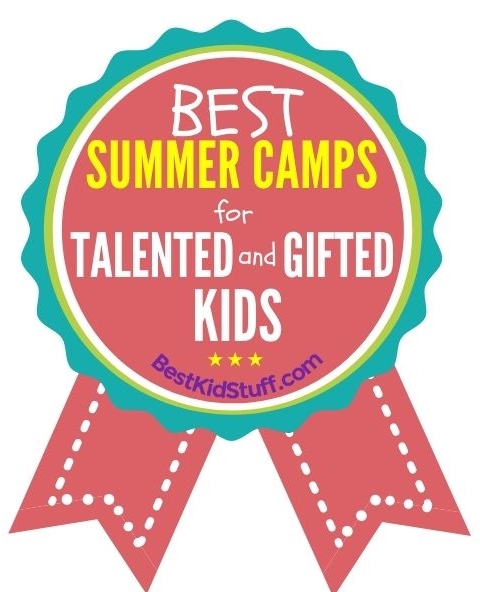 Parents have different motives for sending their kids to summer camps; some for their kids to excel academically and others just so their kids can have the chance to mingle and meet new friends. Whatever your reasons are, here are some of the benefits of joining a summer camp:
Build new interests. – Exposing your talented kid to different activities helps them discover what they like. In turn, they would be able to pursue what they're passionate about and hopefully excel in their chosen field.
Less screen time. – Kids spend a lot of their time using their phones and laptops. Joining summer camps will give them a chance to be more hands-on with learning academics while enjoying the outdoors.
Time to connect and reconnect. – Camps may help your kid get some time off from the bustle of the city. It's a good time to enjoy themselves while meeting new friends. Some activities such as team sports and science experiments help promote teamwork and camaraderie.
Encourage independence. – For some people, joining a summer camp is the first time they spend time away from home. This is a good way to promote independence and build character. Some campsites incorporate chores into their schedules like washing the dishes and cleaning their rooms.
Learn different values. – Aside from learning more about science or new dance moves, joining summer camps will help your child learn other values, such as being helpful or resourceful. They may also learn to be more adaptable, especially when mixed with other campers with different personalities.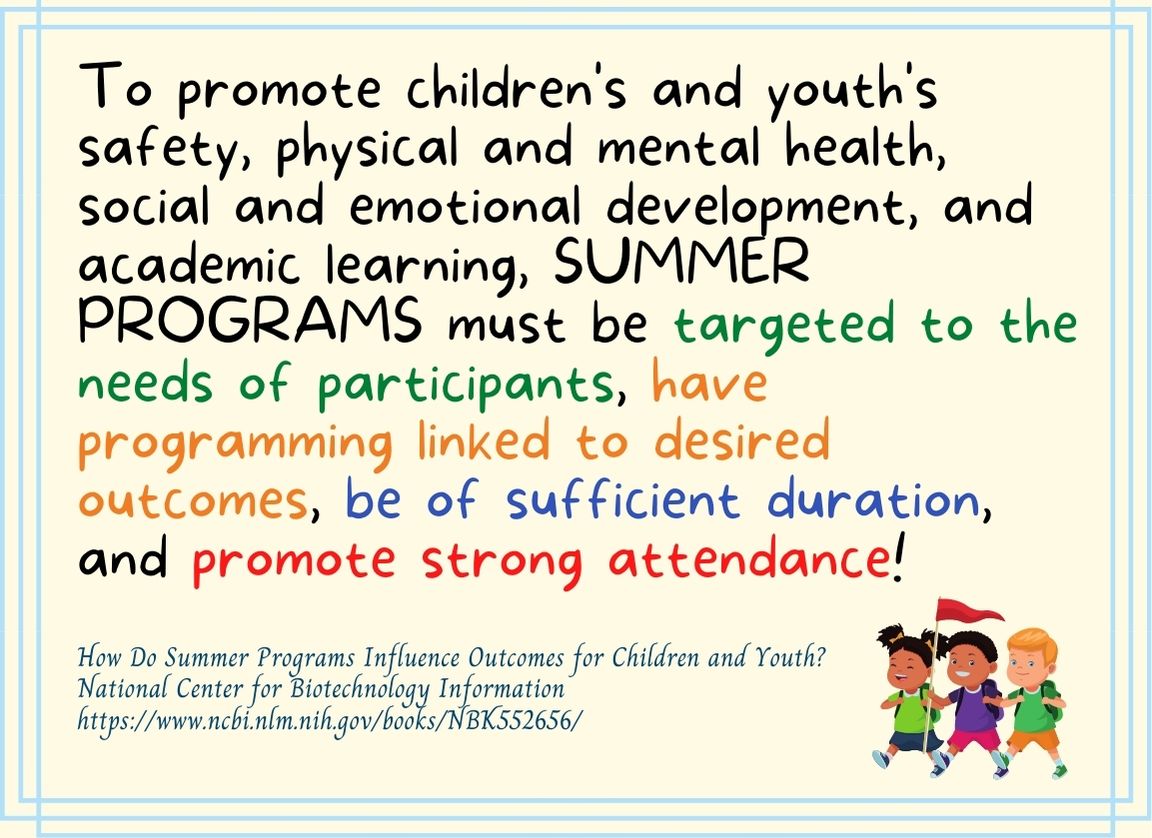 Ranking Methodology
Not all summer camps for talented kids are created equal! We asked these questions—which all point to safety, security, and fun learning—to determine the country's most ideal camps to be:
Is the camp certified safe? Does it have the permits to operate? No amount of fun and learning must supersede the safety and security of participants. Remember: choose summer camps that received industry accreditations and meet current safety standards. Safety is always the top priority!
Does the camp have a dedicated team to address safety and security concerns? Does it have a full arsenal of first-aid kits and other equipment to treat camp-related injuries?
Does the camp facilitate a set of signature programs that pique your child's interests in fun and engaging ways? A camp should, after all, never take the fun out of every learning activity!
Does each of the activities emphasize social skills by fostering teamwork and cooperation? In interacting with others of different backgrounds, kids must understand that they must contribute to the success of the team and the activity overall.
Does the camp promote a sense of family and community and treat personnel and campers as valued community members? Does it uphold respect for each other and tolerate no form of bullying?
Are the facilitators and staff well-trained and experienced? Are they certified to oversee and run the activities?
Hey Parents, Here Are More Ways to Choose The Right Camp For Your Kid!
Aside from considering the camp's proximity, most parents also consider the cost. The options range from day to residential to virtual camps. Virtual camps tend to cost less and are most fitting for the circumstances that call for limited physical interaction (such as the pandemic), while the residential (traditional) option that houses your kids along with other campers gives them a sense of independence. It also lets them make more memories because it usually runs for up to three weeks!
Despite the wide range of activities summer camps offer, knowing your child's personality can help you determine which camp is right for them. For starters, you can ask them what they want. You may do your research together by asking around and checking the reviews online. If possible, check the facilities personally.
While these are important factors to consider, including your child in the decision-making process is also recommended!
Our Top Picks
Take a look at these ten excellent summer camps for talented and gifted kids: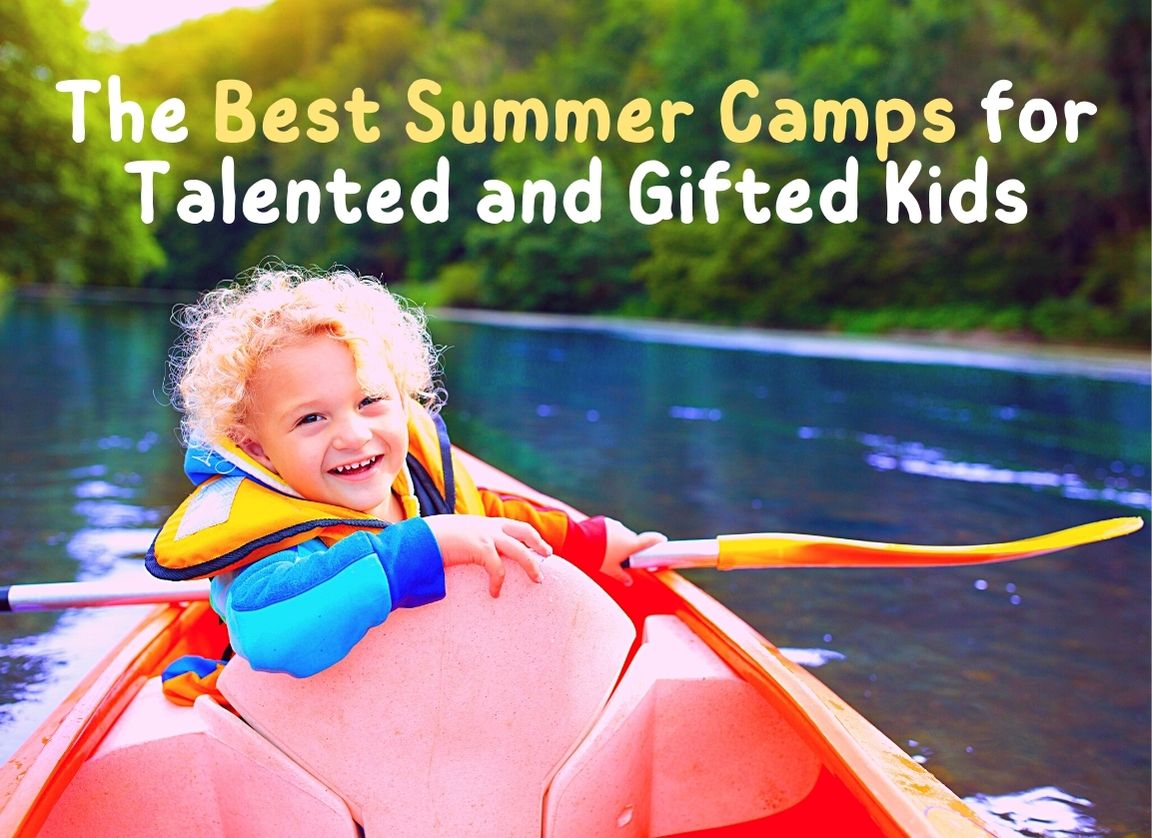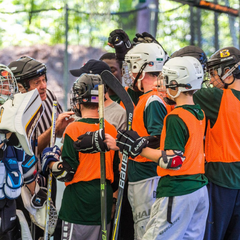 Brant Lake Camp understands your kid's needs and offers age-appropriate activities on its 7-week summer camp. Its Junior Camp is intended for boys from 7 to 11 years old. They offer clinics in sports such as tennis, soccer, and baseball. Enhance your child's talent in sports by exposing them to different team sports like basketball and soccer.
Aside from sports, your kid can also choose from various activities based on his hobbies. Some activities include wall climbing, arts and crafts, and fitness activities. There are waterfront activities to explore, such as boating, swimming, and fishing. They'll also surely enjoy movie nights, campfires, and talent shows.
Best of all, your kid will be up for some challenge since they will be exposed to sports competitions. Through this, they will learn sportsmanship, teamwork, and fair play at a young age. Brant Lake Camp ensures that each child receives the same treatment during these competitions. Junior campers also visit local attractions nearby to expose them to activities beyond the camp.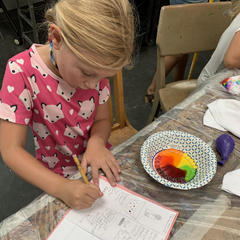 The University of Colorado offers experiential STEM learning through various summer programs. Their Science Discovery camps are designed to fuel your kid's interest in different STEM subjects such as math and science while improving their creative thinking. Through this camp, your kid may also improve their interpersonal skills since they will be working with other kid campers in doing different experiments and activities.
For your little scientist, you may enroll your kid in Science Discovery's line-up of STEM Mash-Up. Learn about different elements and atoms while creating various clay figures through the Clay Creations and (Not so) Mad Scientists Mash-Up. Your kid may also enjoy solving math puzzles learning about simple machines through a pinball design challenge.
Is your kid interested in programming? Science Discovery also offers a virtual game design course paired with science simulations. Kids start by creating 3D games, even the more complex ones! For safety, CU also offers virtual programs so your kid can still enjoy summer while staying in the comforts of your home. The camp is led by scientists and CU faculty that are experienced and approachable, so you're sure that your kid will be in good hands.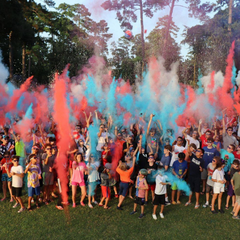 Let your child explore outdoor activities through Camp Olympia's summer camps. Their fun programs range from one to three weeks, depending on your kid's age and interests. With over 40 activities, the programs are designed to instill good values and build character. Kids will surely enjoy their summer experience in activities such as golf, dance workshops, and horseback riding. If your kid's into water sports, Camp Olympia offers different facilities for swimming lessons, wakeboarding, and kayaking.
Designed for kids aged 6 to 9, Spark week is a one-week summer program where they can glimpse some of the activities done during the camp. With this, kids can enjoy different sports, arts and crafts, and even gymnastics. They can also showcase their talent through dance and talent shows. Camp Olympia is certified by the American Camping Association. By meeting ACA standards, the camp is verified as safe and healthy, so you can rest assured that your child is safe at the camp.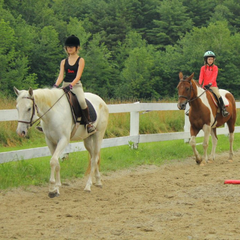 Are you interested in improving your kid's horse-riding skills? Camp Kippewa's Equestrian Academy offers lessons and hands-on learning in horse riding and more! This all-girl camp aims to provide professional-standard riding instructions and teach you the basics of caring for your horse. The academy welcomes beginners to advanced riders or any level in between since it creates an individual program based on your kid's capabilities.
Aside from riding lessons, your kid will be immersed in barn chores and learn needed farm skills. The 12-day program also includes other fun activities like arts and crafts, zip-lining, and boating. The kids can also participate in traditional evening activities such as skits and campfires. You can be sure that both the facilities and sleeping quarters are well maintained. Additionally, the staff adheres to the Certified Horsemanship Association's safety standards, so your kids are in good hands.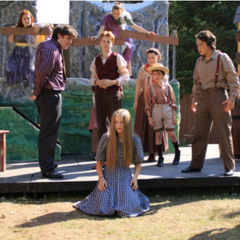 Looking for a stage for your little star? Theater lovers would love to join Stagedoor Manor's Summer Camp. Start them young by practicing their acting, singing, or dancing skills through the camp's programs. Campers can take six different classes every summer. This ranges from voice training, acting, and even film acting. Plus, learn the basics of stage combat and musical theater.
Aside from the classes and rehearsals, there are also many recreational activities at Stagedoor. Your child can engage in different sports like volleyball or learn swimming in their full-sized pool. Like any camp, the evenings aren't complete without fun activities like open-mics, movie marathons, and fun interactive games. The training center accommodates participants by housing them in hotel-like shared rooms and serving healthy dining options. Be a part of Stagedoor Manor's amazing alumni like Mandy Moore and Sebastian Stan!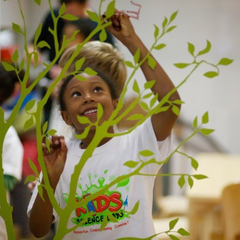 Find a new way for your kid to appreciate and learn more about science through the Kids Science Lab summer camp. Give your gifted kid a hands-on experience in discovering new scientific processes and enrich their problem-solving skills. Choose from different camp programs like Innovators Workshop, Tinker Factory, or Engineering University.
Your kid can learn the basics of Chemistry and experiment with different elements through the Lab Camp. For kids who are curious about how various machines work and would want to design their own, the Engineering University is the best choice. Your child can also make new friends through the Kids Science Lab's outdoor activity area. Play interactive games and let your kid put their imagination to use through the Design and Art Studio. Best of all, you'll get quality instructions from a camp that is run by professionals in engineering, the arts, and science.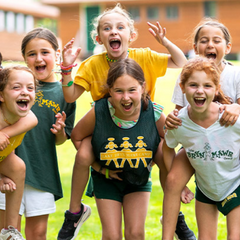 Expose your talented kid to different activities through the Lake Bryn Mawr Camp. This all-girl junior camp introduces activities to inspire young individuals and discover their talents. The Bryn Mawr Camp offers different activities for your talented kid, ranging from water activities and team sports to arts and crafts.
For those looking to improve their child's physical abilities, the camp features an outdoor course that will surely challenge them physically and test their character. To improve your kid's hand and eye coordination, they can join the dance classes. They may even get the chance to perform and compete with other camps.
Girls who are more into arts may get their hands dirty through pottery classes. Other art activities include outdoor painting, crafting, and jewelry-making. Additionally, aspiring chefs may start learning about the basics of cooking and kitchen habits. Kids will get the chance to create yummy treats while learning about proper nutrition. The camp's facilities include several athletics areas, riding rings for equestrians, and several shared cabins for the kids' accommodation.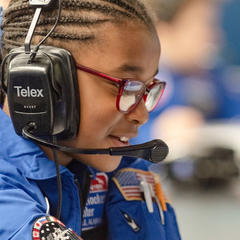 Is your kid fond of space and robotics? Train your kid like an astronaut and help them excel in STEM through Space Camp. Your kid will surely be amazed at the camp's facilities and activities! The institution offers different programs, depending on your child's preference. You can choose from Robotics Camp or Space Camp.
Let your child learn the basics of engineering, design, and programming through the Robotics Camp. Your kid will also be learning about teamwork since they will be working in groups. The LEGO Mindstorms EVO3 technology conceptualizes and tests their designs in the various challenges. They also get the chance to visit the planetarium and watch different movies.
You may also opt for the Space Camp program where your kid may face astronaut training that's adapted straight from NASA's training program. Be ready to face space challenges and work on missions. They'll also get a closer look at different space hardware. Best of all, they'll be given a chance to build and launch model rockets. In terms of safety, Space Camp has a secured campus with surveillance, so you're kids are never out of sight.
9) Wizbots Robotics and Coding Summer Camp, (San Jose, ca)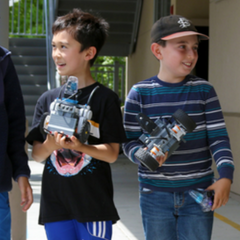 Introduce the world of robotics and coding to your talented child through the Wizbots Summer Camp. STEM plays a big role in forming your child's development. Learning to program will improve your child's problem-solving and logic skills, while robotics offers a hands-on approach to programming. Wizbot offers a track that will surely provide a fun and educational summer experience for coding beginners and gifted programmers. 
Follow your child's projects by checking Wizbots's video uploads so you can keep track of their progress. Experienced instructors of different backgrounds will mentor your kid. Considering the limited number of campers and the number of assistant instructors helping oversee the activities, every kid will get the supervision they need. The kids get individual kits that are sanitized after every use for safety.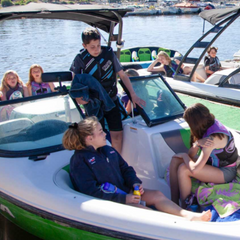 Do you want your kid to excel in new things? Give them a unique and learning-filled experience through Pali Adventures. Your child can choose from 28 specialties at this overnight summer camp. Using an online test, they are directed to the right specialties according to their preferences. Each camper can pick their activity in the morning and their entertainment in the afternoon. That way, they'll be doing activities that they're truly interested in.
Through this camp, kids can enjoy themselves while pursuing new hobbies and specialties. Some specialties include aviation, fashion, and water sports. They can even pursue activities in film or movie make-up. Try on different roles in acting or pursue broadcasting. Every specialty comes with its own set of activities and mentors. This would also be great for your child to meet new friends and learn more about working in teams.
The Takeaway
Summer camps are a great avenue for your talented kid to enhance their skills, explore new interests, and meet new friends! While there are many options to choose from, it's best to pick one that suits your child's needs while providing fun and educational activities. Camps all over the United States offer different programs across different interests such as sports, STEM education, and arts. The best part of summer camps is combining learning with fun and fellowship.