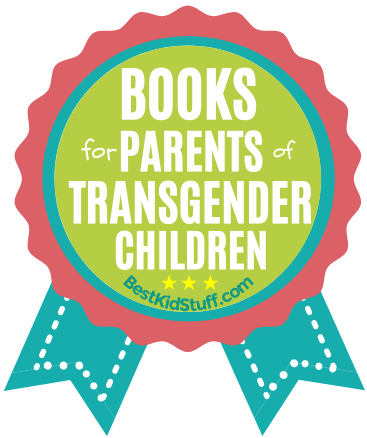 Every child has different ways of expressing their gender.
Some children are comfortable with their assigned sex at birth -whether male or female. Others express their identity in a way that challenges others' expectations, both socially and culturally. Trans-identified or transgender children, for one.
Transgender children (and their community in general) is an umbrella term for kids whose gender identity is opposite of their assigned sex.
In America, there are at least 1.4 million people who identify themselves as transgender. While this only accounts for 0.6% of the US population, the increased visibility of transgender people in recent years has gained them growing support in fighting for their rights.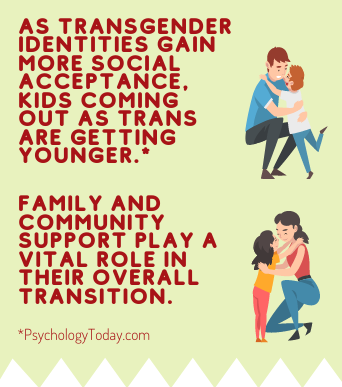 As transgender identities have gained more social acceptance, kids coming out as trans are getting younger. As such, family and community support play a vital role in their overall transition.
Transgender kids and teens struggle and question their identity, and their parents are just as confused and often clueless.
Resorting to good old reliable books make a huge difference in how transgender children and their families deal with the situation.
In a search for relative answers and deeper understanding, family members looking for age-appropriate literature for their trans children and themselves might think that their options are limited.
The truth is, numerous reading materials can help them support, learn, raise, and start gender-sensitive conversations!
The shared experience, heartwarming stories, and uplifting views in these gender-themed books hope to guide and educate families in showing the unconditional love and acceptance that transgender people deserve, just like anyone else. These written resources are also helpful to teachers, school counselors, community, and mental health professionals.
Our very own, Sarah Sparacio, formerly Micah, is a transgender woman who is a huge proponent for trans rights!
Below are 20 best books for parents with transgender children that are available on Amazon.
To make the browsing of these choices easy for you, we categorized them into fiction and non-fiction books, and indicated the appropriate kids' ages for whom the stories and lessons apply: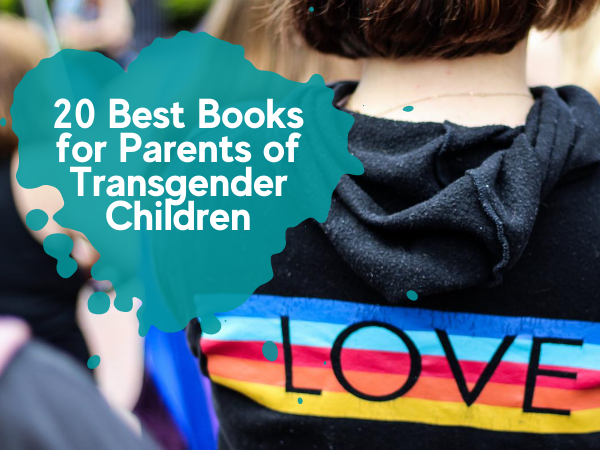 F I C T I O N
by Stacy B. Davids
For 3 to 8 years old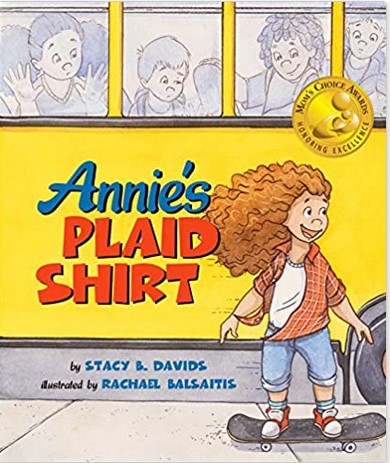 Annie's Plaid Shirt, a Mom's Choice Awards® GOLD Recipient, is a great book that breaks gender stereotypes. It narrates the empowering story of Annie, who, unlike kids her age, prefers wearing a plaid shirt. For her uncle's wedding, her mom insists that she must wear a dress. Even if she feels miserable wearing one, she comes up with an ingenious solution! The story concludes happily as her plan becomes successful.
Annie's Plaid Shirt captures Annie's struggle to be herself. It also revolves around the themes of expectations, individuality, and self-esteem.
2. George (2017)
by Alex Gino
For 8 to 12 years old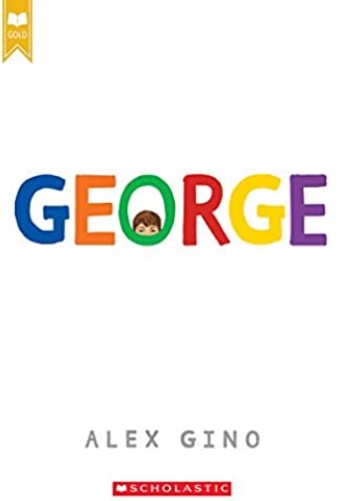 A middle-school book, George is about a fourth-grader who sees himself as a girl named Melissa. Struggling in the world who views her as a boy, she goes on to portray the character of Charlotte in the class play Charlotte's Web. When the teacher stops George from playing the part, he seeks the help of her best friend Kelly for a plan to come out to everyone—especially her mom finally.
George is a children's novel that is timely and relevant for families with trans-identified kids on the path to embracing the situation with love and acceptance.
by Marcus Ewert
For 5 to 9 years old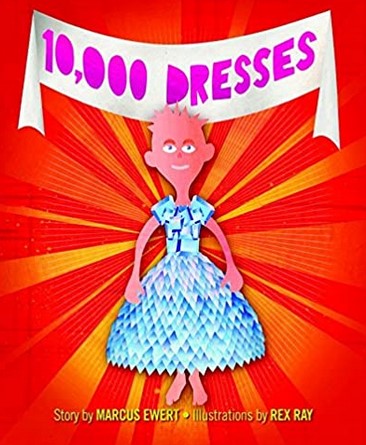 10,000 Dresses is another children's picture book that highlights the many struggles of young individuals seeking acceptance. It shares the story of a child named Bailey, who is trying to make her dreams into reality. Being a young transgender girl, she happily wakes up every day from dreams of beautiful dresses made of flowers and crystals. Her true perception of herself is met with rejection from her parents. Thankfully, she meets someone who understands her in the end.
10,000 Dresses stands out because it depicts the experience of a transgender child with kid-friendly illustrations.
Though the book never uses the words "transgender," "gender," or "cisgender," it invites discussions between a parent and child.
4. Meet Polkadot (2014)
by Talcott Broadhead
For four years old and above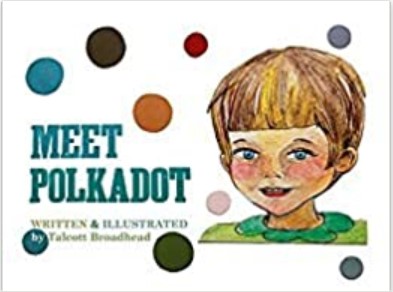 Explaining and advocating the concepts of gender binary, biological sex, Meet Polkadot is a book for all ages. It introduces the non-binary transgender character of Polkadot. The author uses the "they" pronoun to address the non-binary transgender role properly. "They" also refers to the sister and best friend in the story who struggle with complex identities.
By validating the gender outside males and females, Meet Polkadot uncovers the challenging concepts in easy-to-understand language and glorious artwork.
Parents and other family members will appreciate the ideas behind intersectionality—how the different aspects of identities intersect to make us who we are—and learn to make the connection between gender identity and other social issues.
5. Be Who You Are (2010)
by Jennifer Carr
For 4 to 8 years old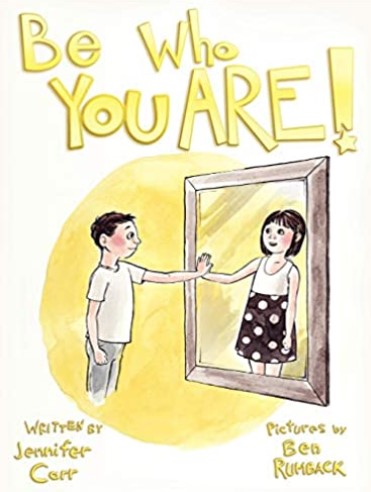 Be Who You Are is inspired by Jennifer Carr's experience with her daughter, who realized she was in the wrong body at the age of four. The book features a young boy named Nick having a slow transition to become "Hope." After weighing her options, Nick decided not to be a boy—a decision that was fully supported by her understanding of her parents. They even made sure to find her a good doctor to help out, listen to what Nick was saying, and respond with love ("You're not alone, sweetheart.")
Be Who You Are is a book that offers transgender discussion by highlighting Nick's experiences toward becoming Hope—all in a simple, easy-to-read narrative.
This book reminds family members that their encouragement and support are therapeutic in the transgender process.
6. Backwards Day (2012)
by S. Bear Bergman
For 4 to 8 years old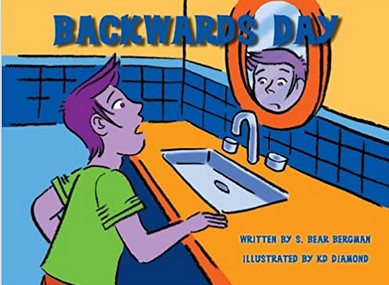 Another fascinating children's book, Backwards Day, follows a trans-identified character named Andy. The story happens on the planet Tenalp, an entirely different world with 17 seasons, including one in which "everything is going backward" in a single day! A day after Backwards Day, Andy turns into a boy permanently. Andy's unhappy parents consult with a Backwardsologist in the city to figure out that it was a "miracle day" in the end.
Backwards Day is a forward-thinking book with modern-style illustrations that provide great teaching methods for gender appreciation.
Aside from cultivating allyship around gender diversity, this book is known for its kind and respectful approach in making both children and parents understand that gender variance should be taken seriously.
by Takaro Shimura
For 4 years old and above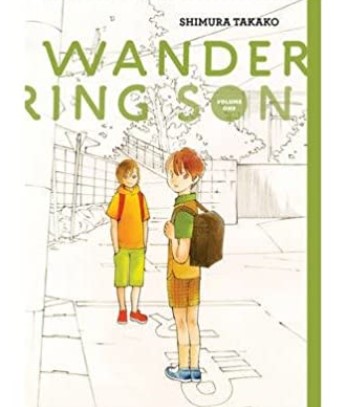 Set in Japan, Wandering Son is a bittersweet coming-of-age story of transgender kids. Fifth-grader transgirl Shuichi transfers to a new school and becomes friends with a transboy named Yoshino. As they both desire acceptance from their classmates and families, Shimura describes their day-to-day life, puberty experiences, and journeys to self-discovery.
Wandering Son offers insights into the characters' lives to promote sensitivity toward the subject. The plot effectively demonstrates the reality of the characters' situations with simple and effective art. As these trans-identified children go through complexities of middle-class childhood in the story, parents are offered a glimpse into the struggles of kids on the cusp of their young adolescent lives and the gender issues they face.
Read this together as a family!
8. A Fire Engine for Ruthie (2004)
by Leslea Newman
For 6 to 8 years old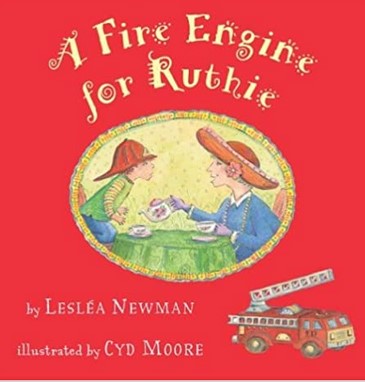 A Fire Engine for Ruthie is one of Newman's books that discusses the LGBTQ experience insightfully. It tells the story of Ruthie and her grandmother Nana. While Nana encourages Ruthie to play with dolls, dress-up clothes, and tea parties, she prefers to play with fire engines and motorcycles as she observes her neighbor Brian.
Featuring contradicting choices and loving relationships, A Fire Engine for Ruthie will challenge gender stereotypes.
Its detailed and vibrant watercolor illustrations effectively show how relationship challenges because of transgender issues can be overcome.
by Kirstin Cronn-Mills
For 12 years old and above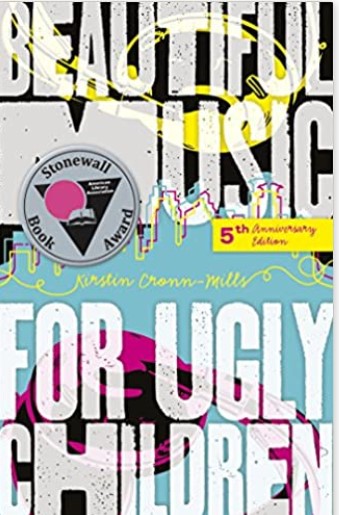 A contemporary-themed book, Beautiful Music for Ugly Children explores the life of a trans protagonist music geek. A teenage girl named Elizabeth always considers herself a boy named Gabe. The story shows how Gabe encounters difficulty in dealing with romantic relationships, friendships, and family when coming out as trans. He auditions as a DJ in a radio station located in a big city and gets threats from some guys at school.
Beautiful Music for Ugly Children is aimed at helping older children deal with the phase of questioning their gender roles.
From the non-acceptance by his family members, to hate crimes and bullying at school, this book is an accurate portrayal of trans societal issues.
10. A Possibility of Whales (2019)
by Karen Rivers
For 8 to 12 years old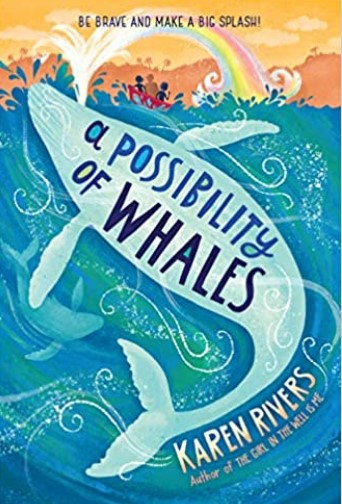 A Possibility of Whales is a book that shows what it truly means to be a family. Abandoned by her mother, whale-lover Natalia lives with her movie-star father. Followed by paparazzi all the time, they decided to move to a serene place overlooking the coast of Canada. Together with her newly-found transgender friend Harry who struggles with being rejected by his family encounter, Natalia goes on a journey with whales that will change their lives forever.
A Possibility of Whales follows Natalia and Harry's search for acceptance, love, and family. While the main character is not depicted as a transgender person, this coming-of-age novel compares the family relationship between the two friends.
This book takes a closer look at today's changing nature of friendship and family.
11. This Is How It Always Is (2018)
by Laurie Frankel
For 12 years old and above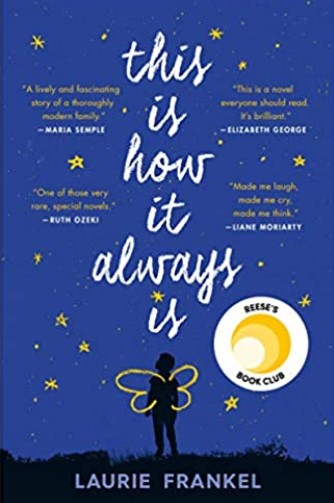 This Is How It Always Is seeks to uplift and enlighten readers. It tells the story of a modern family dealing with their youngest son wanting to be a girl. Parents Pennie and Rosie have five boys, and they can't help but wonder what they can do to protect their youngest Claude from harm as he journeys toward self-acceptance.
This New York Times Bestseller highlights what parents go through when raising a transgender kid and inspired by the author's experience with her grandchild.
In general, This is How It Always Is is a life-affirming and emotionally charged story that centers on a multifaceted love that binds the family.
N O N – F I C T I O N
by Jessica Herthel and Jazz Jennings
For 4 to 8 years old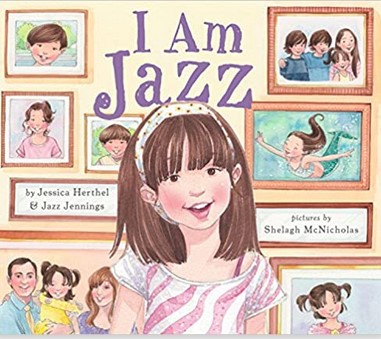 A 2015 Rainbow List Selection, this autobiographical book, I am Jazz, features outstanding illustrations and a heartwarming story. In Jazz's own words, "I have a girl's brain but a boy's body. This is called transgender. I was born this way!"
This book is about the author's transition during her elementary years, the changes brought about by her decision, and the adjustments that had to be made with her parents, sister, friends, and school teachers.
Illustrated by Shelagh McNicholas, I am Jazz is narrated in a simple and clear language as it sketches out the story of Jazz's life.
It's a good read for the entire family! The way Jazz copes make her story helpful to all transgender children, as well as parents and teachers facing the sensitive and controversial topic hounding many young kids these days.
13. Becoming Nicole: The Transformation of an American Family (2015)
by Amy Ellis Nutt
For 12 years old and above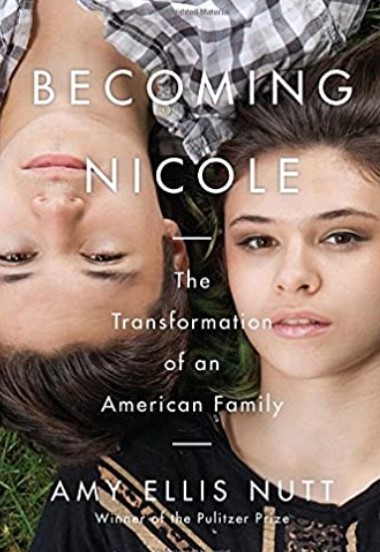 Written by a Pulitzer Prize winner, Becoming Nicole: The Transformation of an American Family is inspired by the true story of a couple that adopted identical twin boys.
It chronicles the journey of how the family began to accept and embrace Wyatt's transition to become Nicole despite their long-standing gender views. The plot thickens as the middle-class family battle the education, legal, and medical systems in the US for their daughter to "become Nicole."
Featuring personal diaries, home videos, medical records, and legal documents, the heartfelt transformation of Nicole and her family will touch readers from a social, biological, and psychological viewpoint.
Nicole's narrative humanizes the complicated issues involving transgender rights.
14. Two Spirits, One Heart: A Mother, Her Transgender Son, and Their Journey to Love and Acceptance (2013)
by Marsha Aizumi
For 8 years old and above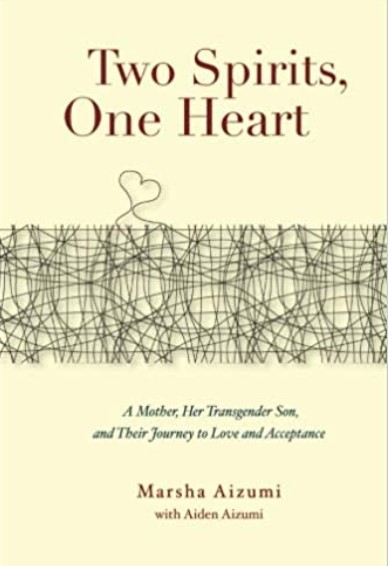 Two Spirits, One Heart is authored by an educator, mother, and LGBT activist. It recounts the story of a transgender male who initially came out as a lesbian to her mother. Marsha's compelling and personal experience shows how she only wanted the best for her son, Aiden.
Evoking feelings of fear, sorrow, uncertainty, and finally, acceptance, this must-read mother-and-son story highlights every parent's unconditional love.
The heartwarming memoir from a mother's perspective makes Two Spirits, One Heart an educating and empowering read for every parent raising a transgender child.
by Dr. Michele Angello
For 8 years old and above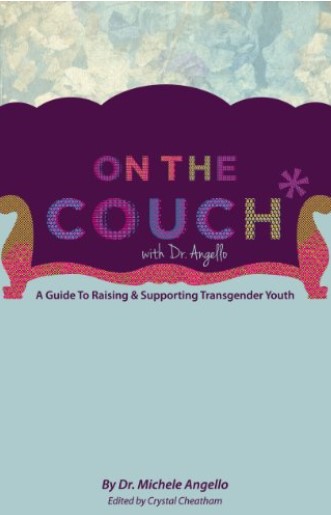 A self-help book, On the Couch with Dr. Angello aims to provide emotional help and moral support to family members with gender variant children. With 14 years of professional practice in his belt, Dr. Angello takes readers behind the scenes of real-life situations encountered by parents, teachers, and professionals supporting trans-identified youths.
This book explicitly demonstrates how waves of grief, acceptance, and emotional healing characterize the experiences of these children.
Dr. Angello diligently narrates in this how-to-book the reassuring responses to young people coming out to the public and dealing with family dynamics.
Ultimately, On the Couch with Dr. Angello is a powerful eye-opener that helps ease the experiences of transgender youth and challenge the boundaries within the gender spectrum.
16. Redefining Realness: My Path to Womanhood, Identity, Love, and So Much More (2014)
by Janet Mock
For 12 years old and above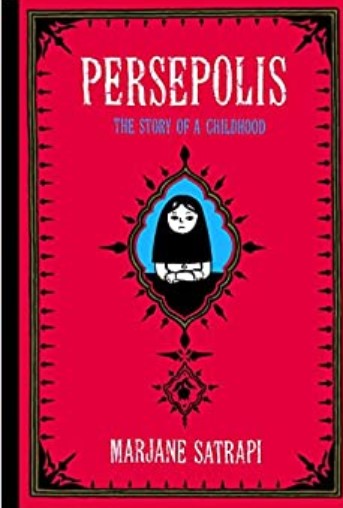 Redefining Realness is based on the powerful memoirs of the trans-identified activist author. Her journey takes readers to three different parts of life from childhood to adulthood, as she tackled her quest for family support, gender identity, academic degree, and being the woman of someone else's dream.
Janet Mock, who grew up a poor, multicultural, and transwoman in America, speaks to the often-voiceless community of transgender girls of color through Redefining Realness.
A great read, Janet's bold and profound story is an affirmation of what truly defines a "real woman" in today's society.
17. Thriving Through Transition: Self-Care for Parents of Transgender Children (2018)
by Denise O'Doherty
For 12 years old and above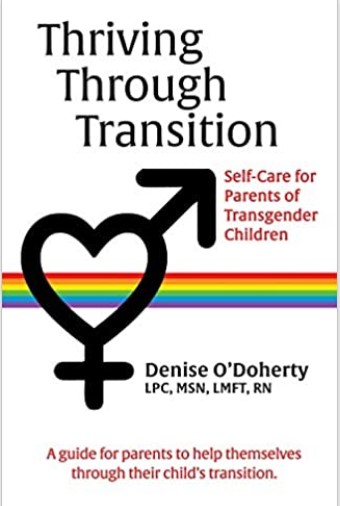 Baking on O'Doherty's depth of experience as a clinical therapist, Thriving Through Transition: Self-care for Parents of Transgender Children draws inspiration from the real-life journeys of her clients with trans-identified children.
This informative manual is a seven-chapter guide that explores embracing transgender children amid adversities, grief, religious and societal conflicts.
As O'Doherty pairs each topic to her client's accounts, Thriving Through Transition: Self-care for Parents of Transgender Children aims to help family members in similar situations become better equipped in raising their kids.
This self-help resource outlines the importance of providing support not only for trans kids but also for their parents.
by Terri and Vince Cook
For 12 years old and above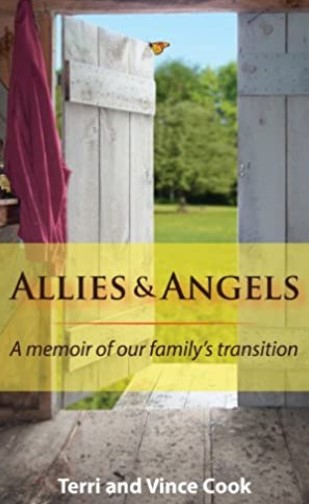 Allies and Angels is the life-changing experience of the Cook couple with a trans-identified daughter. This moving memoir shows how the couple was beset with challenges, struggled to survive, and overcame their fears or limiting beliefs to understand, accept, and support their transitioning child fully.
The struggles and lessons they learned along the way will give hope to trans children and their families in similar situations.
19. Trans Kids and Teens: Pride, Joy, and Families in Transition (2019)
by Elijah C. Nealy
For 8 years old and above
Working with the LGBTQ community for the past 25 years, as a transgender man and author, Nealy knows the experience better than anyone.
Trans Kids and Teens: Pride, Joy, and Families in Transition is a comprehensive guide that discusses wide-range issues involving family life, school, mental health, as well as the physical, emotional, and social facets of their transitions in a prejudiced society.
Promoting support for and acceptance of kids coming out as trans, this book is chock-full of tips and tricks to help make the experience a little less upsetting for children.
This book is a great conversation-starter as it tackles gender-sensitive issues among trans kids. Check it out!
by Stephanie Brill and Rachel Pepper
For 6 years old and above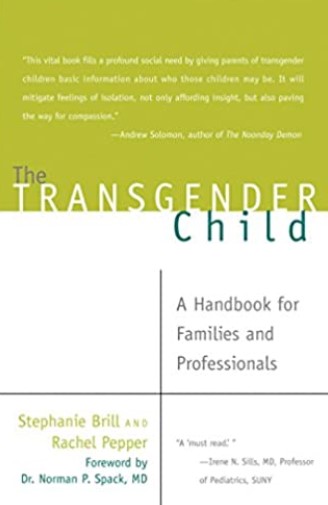 Last on our list is The Transgender Child: A Handbook for Families and Professionals is a groundbreaking guide for parents raising gender variant and trans-identified children.
Not only is this book recommended for family members but also a must-read for therapists, social workers, teachers, and professionals working with them.
This book consists of 12 chapters of accumulated interviews and extensive research to offer insights into transgender kids and dealing positively with them from birth through college.
It also tackles the challenges that families face when subjected to societal prejudices.
The Transgender Child: A Handbook for Families and Professionals highlights how each trans kid and their families deserve compassion, acceptance, and understanding from society.