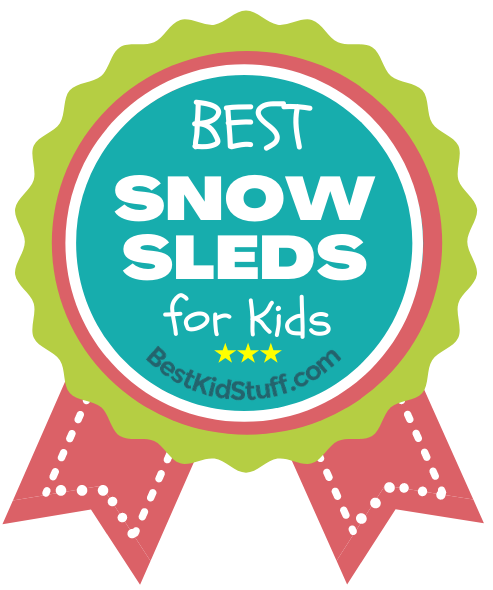 These days, it's not uncommon to see kids glued to their phones and gadgets playing virtual games. This scenario becomes even more evident during the winter season when the entire family constantly wants the coziness and warmth inside the home…
But there's no need to make the winter season your reason to be stuck bored in the house!
Keep your entire family active and entertained outdoors by going sledding! Use toboggans or pro sleds for an awesome adventure, settle for the slippery saucers, or grab those Instagram-worthy tubes with quirky designs.
Your preference may vary (and your choices many), but nothing beats using high-quality and durable snow sleds for added fun and value. Select the best snow sleds for your family, including your kids!
What are the types and models of snow sleds?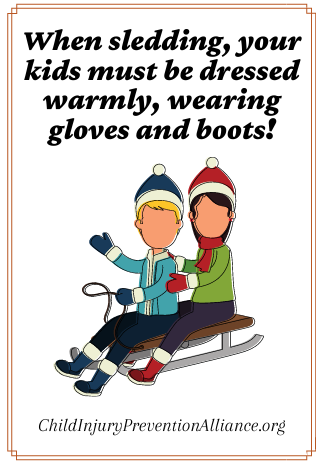 Not all sleds are created equal. Seriously, you have a myriad of snow sleds out there to suit your design or feature preferences and level of expertise. Snow sleds typically vary in terms of styles and types of materials.
Each type comes with distinct features that allow you to control or maneuver with ease.
Hybrids or Sleds. This sled has the characteristics of both a saucer and a toboggan. With more legroom, it can hold up to two people. It also combines the slickness of saucers and the excellent control you have with a toboggan.
Saucers. If toboggans are regarded as the mini-vans of sleds, saucers are likened to sports cars. It is circular and can accommodate one person. Saucers provide a more rapid descent than toboggans, and they are typically slick. With or without buffing on a large coat of high-quality "kitchen lubricant," saucers can be conveniently steered. It gives users limited control because of the design. However, if you are struggling with speed on open hills, saucers are your best option.
Snow Tubes. Sledding enthusiasts highly prefer snow tubes. It is characterized by an inflatable design that offers a more comfortable and safer ride. It is available in a circular form, toboggan, and other all unique shapes in between.
Toboggans. Contemporary toboggans are flat-bottomed sleds that are inflatable. Made from plastic material, toboggans accommodate more than two people making it extremely ideal for families or groups. They can be controlled with only a small shift in weight from one side to another and have the full potential to go down the slopes if the weather conditions are not good.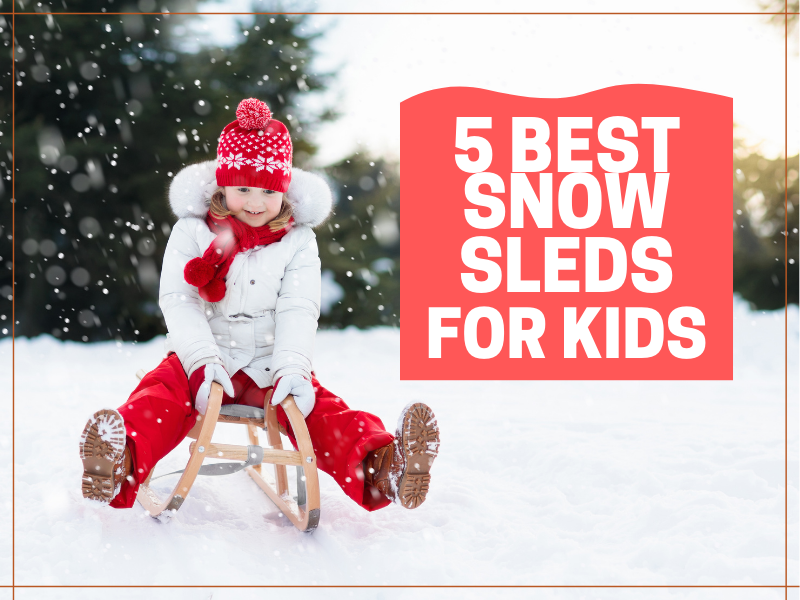 Want the best snow sleds that your kids can use safely? Here are our top picks for you. Grab yours on Amazon and get ready for the best sledding ever!
1. POCO DIVO Snow Shuttle Ice Sled
Aside from the stainless steel shims, the durable plastic construction of the POCO DIVO Snow Shuttle Ice Sled makes it a real standout. It is made from high-quality HDPE material that is resistant to extreme hot or cold weather.
Kids will enjoy pulling the rope and handle back up the hill or on a quick race during icier conditions. But there are cases wherein wax is needed, especially if the snow is powdery.
Here are other benefits of the POCO DIVO Snow Shuttle Ice Sled:
Shipping is fast
Relatively safe
Well-made for kids who are five years old and above
Can accommodate adults without worrying about breakage since it can support a total weight of up to 165 pounds
Buy one for each child… and let the races begin! It's on Amazon.com!
2. Prettywan Snow Sled
The Prettywan Snow Sled is built from eco-friendly HDPE plastic, and it consists of a two-meter rope, cushion, two handbrakes, and buckles. It is
considered a great partner for both children and adults since it is grass-friendly, ski-friendly, and sand-friendly.
This large snow sled consists of two handles for your kids to have a more convenient grip when the slope becomes steeper, and the speed increases.
Here are other advantages of using the Prettywan Snow Sled:
Durable and wear-resistant during cold winter
Resistant to low temperatures and lightweight
Has enough space for one adult or two children for you to enjoy your time well with family or friends
No scraping of hands due to smooth grip
Removable, soft, and comfortable cushion
Long, durable rope
Kids' feet are properly fixed on the sled because of the anti-slip pedal
Check this cool look sled that every kiddo will love! Comes in a pretty purple, too!
3. Onefoot Snowbob Snow Sled
If you and your kids enjoy sledding, then the Onefoot Snowbob Snow Sled is definitely for them. Its simplicity and precision assures that your kid can easily control it while enjoying the snow, thereby enabling them to have the most exceptional sled experience.
This holds up to 200 pounds and is recommended for ages 3 and up. It must be controlled by the shifting of your body weight. It features a sturdy steel tube framing and flexible seat surface. It's also lightweight and easy to transport back up to the top of the hill.
This is the perfect sled for kids or adults. Enjoy the sledding experience together with the Onefoot Snowbob. The racing red color adds to the excitement!
Here are some of the benefits of the Onefoot Snowbob Snow Sleds:
Can be easily transported and controlled
Fun to ride
Comfortable and safe
No difficulty in steering
Come on… Get the family out for a nice afternoon of sledding. Get this from Amazon and get free shipping.
4. CALO Snow Tube Sled for Kids and Adults 2 Pack
The Calo Snow Tube Sleds are inflatable and come in a 2 pack – one for each child. Go ahead parents, get you a set too! It is designed for a stable glide downhill and designed for seamless inflation so that you will be able to use it immediately.
It has reliable handles that enable you to have better maneuverability and a secure grip while going down slopes. It has a thick PVC covering meant to endure longer use. Because it is durable and
lightweight, this product can effortlessly carry you and your child as you spin, glide, or zoom repeatedly. They each hold up to 220 pounds.
The Cato Snow Tube Sleds can be deflated and inflated conveniently for quicker use. It's durable and easy to us; with the right supervision, your kid can conquer the smooth lanes of Colorado or the tricky slopes of Calgary in Canada through this pair of sleds.
Here are some advantages of using the Calo Snow Tube Inflatable Snow Sled:
Stable structure
Lightweight but durable/heavy-duty
Firm control and steering
Hassle-free deflation and inflation
Easy storage
For the ultimate sledding experience, hop on to the Calo Snow Tube… All you need is a push! How fun would this be?
5. Flexible Flyer Metal Runner Sled
Are you a traditionalist? If you are looking for a stable sled made from high-grade materials, then the Flexible Flyer Metal Runner Sled is what you should consider buying. This sled is
constructed from high-quality burr-free birch wood, and it also contains super slick runners for a smooth rider.
There are pre-drilled holes available to tie a rope (not included) in so kids can drag it back up the hill easily. It also has a strong holding capacity of at least 250 lbs.
For easy control, the Flexible Flyer Metal Runner Sled has a nice steering bar design, and it comes fully assembled. This sled is suitable for children age 5 and over, with adult supervision. It comes assembled.
The sled's wooden base with metal adds to its vintage design and allows for a smooth and gentle glide. This sled is also ideal for a gift to your loved ones during the holiday season!
Here are the benefits of using the Flexible Flyer Metal Runner Sled:
Burr-free and smooth; does not hurt your kid's skin
Stable and safe for child use
Lightweight; can be easily transported and carried
Design is user-friendly
Improved winter sledding experience
Provides a higher level of support and comfort, especially for children
Not only for kids, the Flexible Flyer Metal Runner Sled is a quality sled that will last your family for generations! Check it out on Amazon.com!