Every little-leaguer needs a great stick to blast bombs with, or even just consistently slap base hits. With all the options available it can feel daunting to select the best bat for your kid. Fortunately, we've done significant legwork for you so you can choose from among the best bats available that are certified and stickered for use in USA Little League competition.
Baseball bats are made of several types of materials… depending on their use.
On this list, you'll find metal bats, wooden bats, bats for Tee Ball, and for kids facing heavy competition throughout their little league careers. There are a variety of materials and construction methods used. This allows buyers to pick a bat that has the features they're looking for.
We inspected these bats on a number of criteria.
These included affordability, availability, quality, usability, or eligibility in USA baseball, and sizes available to come to a final score used to rank these bats.
A bat can be an expensive investment, but if you pick the right one you'll get great use out of it. Many of the bats on this list come with warranties that let you return and replace them if there are any issues, especially those concerning durability.
Do you have a Little Leaguer?
Little League is one of the most enriching experiences a youngster can take part in. No baseball player can reach their potential without a great bat in their hands. The bats on this list are durable, flexible, powerful, balanced, and lightweight to increase performance for all hitters.
Are baseball bats dated?
As you will notice, manufacturers often have their baseball bats listed with a model year. Although some are dated 2018, 2019, or even 2020, they are still available as quality bats. These available models are just as trustworthy as their newer counterparts, and if you are looking for a deal… check them out! Oh, and just for fun, check out the Spalding Baseball Bat Dating Guide for information about antique bats!
Now it's time to check out the bats we've ranked and help your kid be the envy of their team!
1) Rawlings 2019 5150 USA Youth Baseball Bat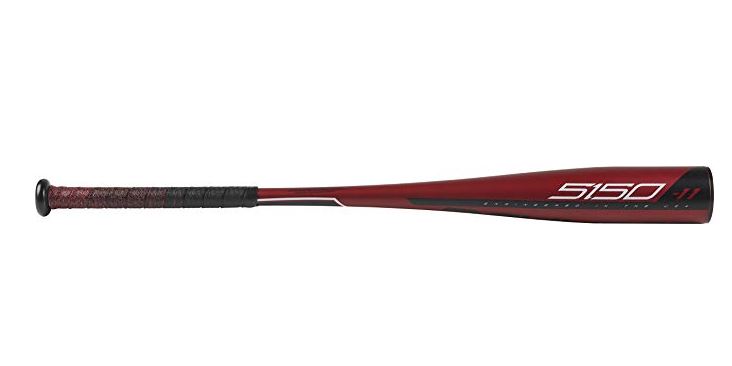 The Rawlings 5150 is a gold standard in the world of little league baseball. It was created to let kids get a faster, cleaner swing that lets them catch up to even the fastest heat from the competition.
It was designed for kids 14 and younger, and features a powerful, generous sweet spot that will let kids hit dingers even when they don't make perfect contact. The bat is built with "aerospace-grade alloy" that boosts results and keeps it in use for a long time.
This bat is light, allowing little leaguers to get their bat speed up, which will serve them throughout their baseball careers. It's been approved for 2019 USA Baseball Standards and bears a sticker certifying that authentication. This bat was created for kids no matter where they hit in the lineup and has a great mix of speed, pop, and balance.
It comes in several sizes allowing hitters to find the optimal size for their game.
what we love
Reviewers note that the 2019 Rawlings 5150 is more balanced than the 2018 model.
They also wrote that the bat boosts swing speed without sacrificing power.
Customers valued the price of the 5150 in comparison to other bats.
Reviewers said the bat was highly demanded by kids.
They also noted that they saw improvement in their kids hitting performance once they started using the 2019 5150.
Users praised the size of the bat's sweet spot.
The vast majority of reviews on this bat were extremely positive.
Score
Affordability: 1st
Availability: 1st
Quality (review number): 3rd
Usability (stickers): USA 2nd
Sizes: 1st
Overall Score: 1.6
From a trusted name like Rawlings, you can provide your little leaguer with a quality bat for maximum performance!
2) 2018 Axe Element -8 USA Baseball Bat: L139F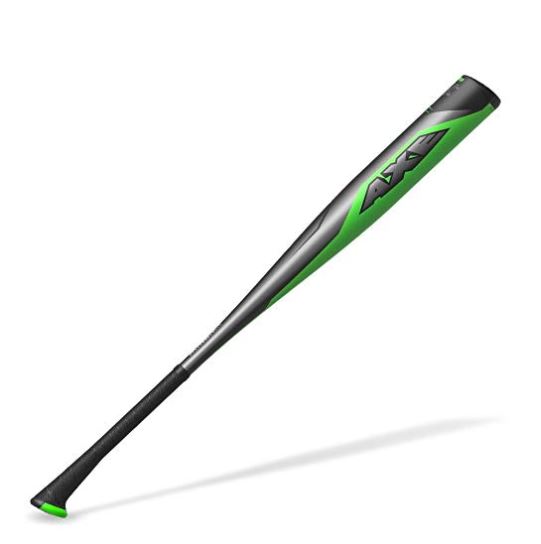 The 2018 Axe Element is built out of alloy that's formed into one piece, creating a great equilibrium of power, speed, and contact for young hitters.
The patented Axe handle lets hitters get a repeatedly consistent swing that will build and ingrain good slugging habits. The manufacturer notes its "Premium Mantic Alloy Barrel" is the strongest they've created and offers longevity, speed, and power.
This bat has a sticker noting its compliance with USABat standards and is certified good for use in Babe Ruth, Little League, Pony, Dixie Youth, and AABC. The Axe has a "Hyperwhip End Cap" that distributes weight towards the barrel, offering better balance and bat speed.
It was engineered to offer excellent control to hitters throughout their time in little league. The Axe Element comes in a variety of sizes.
what we love
Reviewers noted the Axe improved bat speed and results.
This bat can be used in cold weather.
Some reviewers found that the bat improved swing technique.
Has a good sound on contact that reminded some reviewers of wooden bats.
Reviewers said this bat was the envy of other players who didn't own one.
Some owners said the Axe Element improved confidence at the plate in their kids.
The bat was called revolutionary in the hands of the right hitter.
One reviewer noted the bat exponentially improved their child's home run totals.
Scores
Affordability: 4th
Availability: 4th
Quality (review number): 3rd
Usability (stickers): USA 2nd
Sizes: 4th
Overall Score: 3.2
Buy this today! Get ready for a home run with the 2018 Axe Element!
3) 2018 Louisville Slugger Omaha 518 -10 USA Baseball Bat: WTLUBO518B10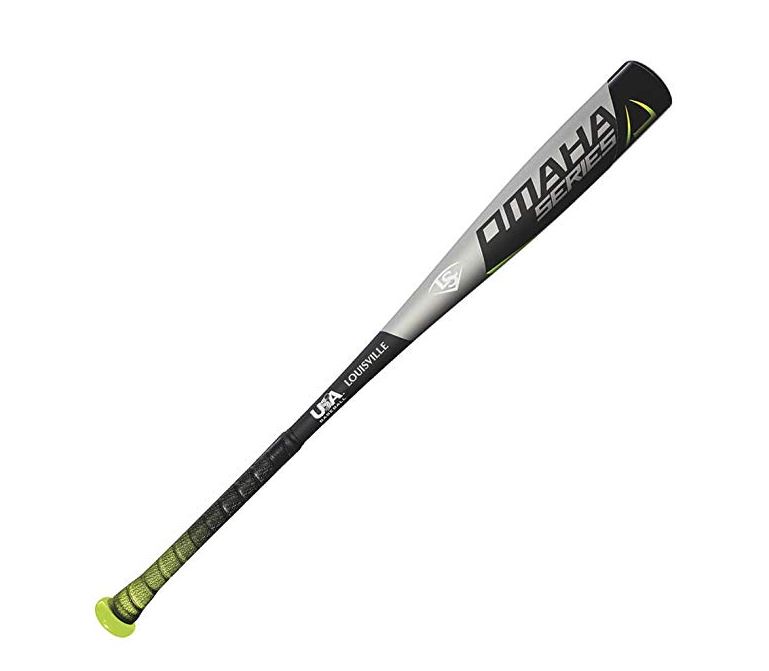 Out of the pack of new-fangled bats, here comes a classic. The Omaha series from Louisville Slugger has a long history of helping hitters thrive at all levels of little league competition.
This model features a long-lasting end cap design, synthetic leather grip, and is stickers to demonstrate its adherence to USA Baseball Youth standards. This bat comes in a number of sizes.
The 2018 Omaha 518 features one-piece alloy construction that gives hitters a giant sweet spot to do damage with, no matter what competition they're facing. It was built to perform in hot and cold weather, and do a lot of damage without getting bent, scuffed or dented. It's 100% aluminum.
With this bat, little leaguers will join a long history of hitters who have thrived with Louisville Sluggers.
what we love
Reviewers noted the return on the investment, saying the bat is well worth its modest price.
Owners said their children were very comfortable with this bat.
Because children grow constantly this is a great bat that won't cost too much, allowing parents to replace it easily once kids outgrow it.
Owners noted the bat's aesthetically pleasing design.
Reviewers said the bat had a great grip.
This bat has good quality and great pop.
Reviewers said this bat was easily returned and replaced with a different size when necessary.
Overall the reviews on this bat were tremendously positive.
Scores
Affordability: 5th
Availability: 4th
Quality (review number): 3rd
Usability (stickers): USA 2nd
Sizes: 3rd
Overall Score: 3.4
Batter up!!! This 2018 Omaha 518 Louisville Slugger is just what your ballplayer needs. It's sure to be a hit!
4) 2019 Louisville Slugger 2019 Select 719 2 5/8″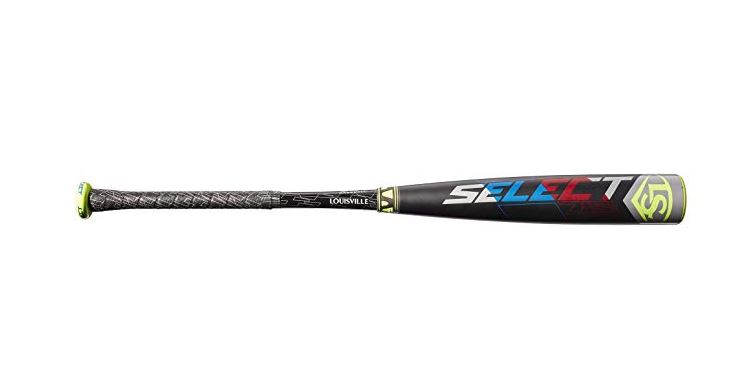 Another Louisville entry, the 2019 Select 719, enters the playing field. Unlike some of the other bats on the list, it features a three-piece hybrid construction that was designed to offer a great mix of power, productivity, and longevity.
As part of this engineering, there's also a patented "vcx vibration control connection," which means the handle and barrel can move independently from one another. This in turn leads to comfortable swings and reduced vibration, giving hitters an unmatched feeling on contact.
This bat has been certified with the USA sticker, and has an impressive roster of leagues it's made for use in including Little League Baseball, AABC, Babe Ruth/Cal Ripken Baseball, AAU, Dixie Youth Baseball, and PONY baseball.
The New LS Pro grip gives hitters cushion and control, while the Louisville Select's Ballistic composite end cap improves swing speeds. As Louisville notes, they've sold over 100 million bats for a reason.
what we love
Reviewers noted that their children said this bat stung less than others they'd used previously.
Some users said the bat was better than expected and added power to their swings.
This bat was praised for its ability to help hitters go opposite field.
You can pay for this bat over six months with no interest when using your Amazon.com Store Card.
This bat was praised for being better than its 2018 version.
Scores
Affordability: 6th
Availability: 1st
Quality (review number): 7th
Usability (stickers): USA 2nd
Sizes: 4th
Overall Score: 4.0
Hit one out of the park with this 2019 Select 719 by Louisville Slugger!
5) DeMarini 2020 voodoo balanced (-3) 2 5/8 bbcor baseball bat series
You'll step up to the plate with meditative ease when you get a grip on this DeMarini 2020. Let your worries evaporate when you feel its balanced swing weight and two-piece, with its x14 alloy barrel and composite handle.
This offers hitters a more generous, gentler experience on each swing, with excellent weight distribution and a comfortable feel on contact.
All DeMarini bats are inspired by the companies' founder, Ray DeMarini, who became obsessed with softball and baseball as a 40-year-old, and set out to revolutionize the engineering that goes into bat construction, even as he battled with cancer.
Even after cancer claimed his eye Ray continued to hit with an eyepatch on, and innovate his products as much as possible.
what we love
Reviewers noted this bat had excellent pop.
Users were impressed with the lack of vibrations on this bat.
This bat made a great sound on contact according to hitters who used it.
This bat offers a 1-year manufacturer's warranty.
This bat has been approved for use in USA Baseball.
Scores
Affordability: 10th
Availability: 4th
Quality (review number): 1st
Usability (stickers): USA 2nd
Sizes: 4th
Overall Score: 4.2
You can't go wrong with the precision balance and streamlined design of the DeMarini 2020! Give it a try!
6) Marucci Chase Utley Maple Wood Youth Baseball Bat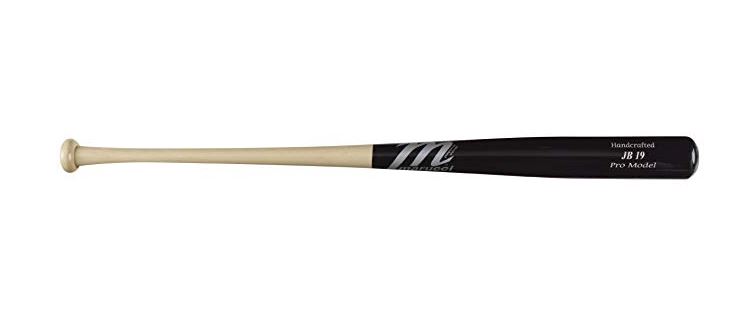 After quite a few metal bats, we have the Marucci Chase Utley, which is made of pro-quality maple wood. This bat is known for its elite balance, which lends hitters greater bat speed, and gives them the power they didn't realize they had. These bats were handcrafted and bone rubbed for each user.
This bat is similar to past models but has been resized to reflect the weaknesses of previous installments. It's also on the cheaper end of the bats on this list. It features a 2 1/4″ barrel diameter. It doesn't have a USA stamp, but can be used in USA play because it's a one-piece maple model.
what we love
One user said their kids were outperforming older kids while using this bat.
Reviewers noted the durability of this bat.
Multiple reviewers bragged about the quality and pleasure kids had using this bat.
This bat has a 30-day warranty.
Scores
Affordability: 2nd
Availability: 4th
Quality (review number): 3.8
Usability (stickers): 10th USA but no sticker
Sizes: 2nd
Overall Score: 4.4
The Marucci Chase Utley Maplewood Youth Baseball Bat is a real crowd-pleaser… and your young baseball star will love it!
7) Louisville Slugger Solo 618 -3 USA Baseball Bat

Louisville Sluggers are back! The Solo 618 is constructed with one-piece SL Hyper Alloy, offering a firmer feel and a high threshold for energy transfer from the bat to balls. This bat was built to let hitters catch up with fastballs with its light, powerful engineering.
Its feathery qualities are epitomized in the lightweight SBC end cap design. The bat also features a custom lizard skin performance grip, which looks cool and is also extremely utilitarian. There were many reviews of this bat, so let's dive into what they discovered.
what we love
There's a one-year warranty for this bat.
The lizard grip was praised extensively for helping kids hold on to the bat.
One reviewer said all the players on his child's team noticed extra power when using this bat.
Users loved the balance on this bat.
One reviewer said kids on their little league team call this the "magic bat."
Scores
Affordability: 7th
Availability: 4th
Quality (review number): 5th
Usability (stickers): 2nd USA
Sizes: 4th
Overall Score: 4.4
With a lizard grip and great balance, this bat will be a team favorite.
8) 2019 Rawlings Quatro Pro -3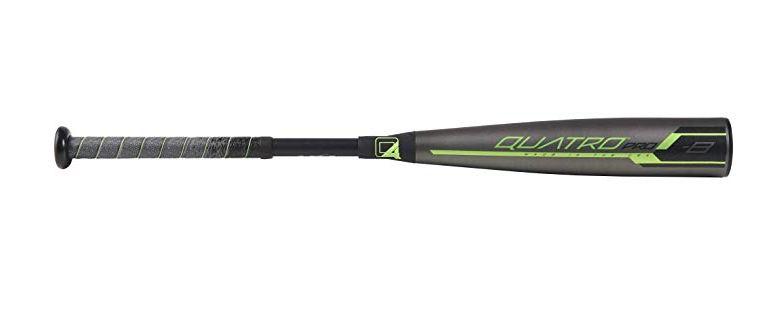 The Rawlings Quatro Pro was created to offer hitters more power on each swing. It has a larger sweet spot than other bats, which lets hitters still get good contact even when they don't nail the ball. It features a 2-piece carbon design that's perfect for batters throughout the lineup.
This bat has a light drop weight and a newly designed endcap. These features give hitters a better balance and faster swing speed. Each 2019 Quatro Pro has a tweaked composite outer shell and suspended inner barrel in comparison with previous versions of this bat.
WHAt we love
There's six-month financing on this bat through Amazon that allows buyers to pay off this bat in six months with no interest.
There's a one-year warranty from the manufacturer on this bat from authorized dealers.
Reviewers found that this bat performed better than other bats approved for USA use.
Reviewers praised this bat's sound and power.
Scores
Affordability: 8th
Availability: 1st
Quality (review number): 9th
Usability (stickers): USA 2nd
Sizes: 2nd
Overall Score: 4.4
Rawlings Quatro Pro will help your little leaguer with balance and speed. Check it out!
9) 2018 DeMarini Voodoo -10 USA Baseball Bat: WTDXUD2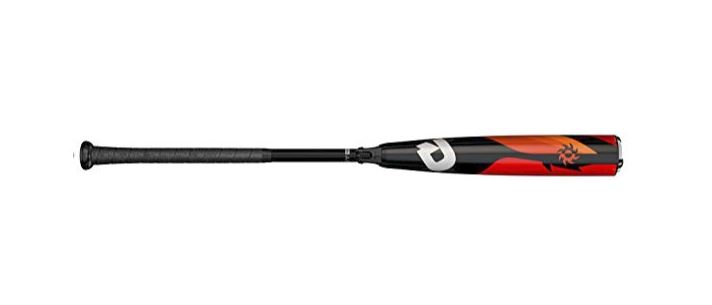 The DeMarini Voodoo WTDXUD2 was made to offer a balanced swing weight that will pay dividends throughout hitters' plate appearances game in and game out. It was built with a one-piece X14 alloy on its barrel to give it optimal weight distribution. The bat also features a 3Fusion handle/cap for stupendous weight control and feel in hitters' hands.
This bat has been approved for use USA Baseball and is also legal in AABC, Babe Ruth, Pony, Cal Ripken, Little League & Dixie. This bat was intended for junior high school hitters who are playing a little above their age level. It has a strong end-loaded swing weight for greater pop.
WHAT WE LOVE
This bat has a one-year warranty.
Customers with the warranty said they found replacing the bat easy and customer service helpful.
Users found this bat gave them greater power.
Reviewers said this bat had excellent balance.
This bat was praised for having more pop than bats that comply with USA standards (which were designed to give little league bats less power for safety reasons).
Scores
Affordability: 9th
Availability: 4th
Quality (review number): 7th
Usability (stickers): USA 2nd
Sizes: 4th
Overall Score: 5.2
Take advantage of the Demarini Voodoo's optimal weight distribution and balance. Give your player the edge they need for excellent performance!
10) EASTON Beast Speed -11 (2 5/8″) USA Youth / Kids Tee Ball Baseball Bat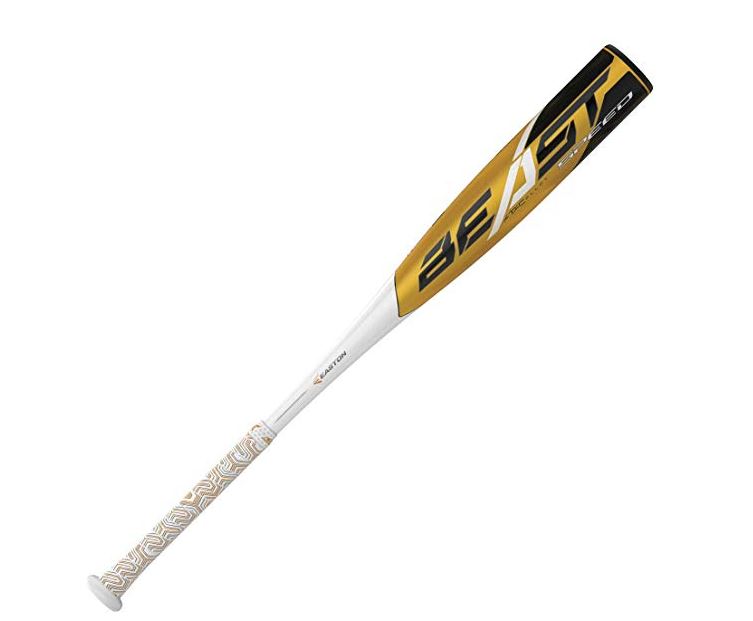 The Easton Beast was made to give hitters a speedy, balanced swing, even at the lowest levels of play. It features a 1-piece construction to accomplish those goals. It was built with a lightweight and sturdy ALX100 Military Grade Alloy makeup for repeated, consistent use.
This bat is only for use with approved Tee Balls, not for pitched hitting. It has an All-Sports grip that gives it a lovely feel and cuts down on stinging vibrations. Overall this is a great training bat to give youngsters more consistent contact and pop.
What We Love
One user said this bat was great for 7-year-olds.
Users praised this bat's balance and comfortability.
Reviewers said this bat was well balanced.
Users said this bat stands out from others and was coveted by other kids.
The construction of this bat was consistently praised.
Overall reviewers found they got what they wanted in this bat.
Scores
Affordability: 3rd
Availability: 4th
Quality (review number): 6th
Usability (stickers): USA 2nd
Sizes: 11th
Overall Score: 5.2
The Easton Beast!… Just sounds impressive… It's great for beginners!
---
related outdoor "stuff"