Upon reaching the age of 9, boys are well on their way to adolescence. They are more independent and able to handle some responsibilities with little supervision. During this phase, boys face multiple challenges that come with the transition.
Physically, they become more energetic and interested in spending time outdoors and engaging in collaborative sports such as soccer. It is also this time that they would seek to cultivate relationships by becoming part of a group such as a choir.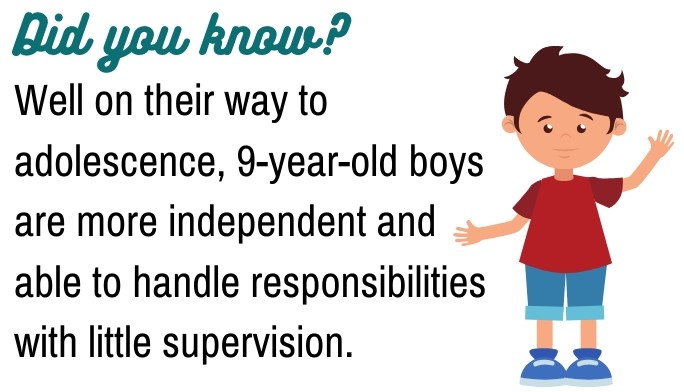 Boys are likely to excel in academic work at this age, as they exhibit a longer attention span. They get distracted, however, by technology and gadgets.
Help your 9-year-old boy by creating a plan to limit screen time and build relationships through play instead. In this regard, shower him with gifts and toys that develop his focus, foster friendships between peers, and encourage goal-setting and collaborative play.
Here are our best picks for your 9-year-old not-so-little guy. We are showing their prevailing prices on Amazon as of this publishing.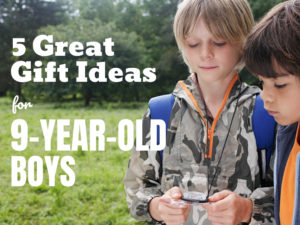 Get your kids to play outdoors with the Outdoor Rocket Toy with Rocker Launcher. Kids are more active when they hit ages 9 to 10 years old. This toy rocket launcher is an ideal toy to encourage them to participate in outdoor play.
Compared with water rockets, this is easier to set-up. It's lightweight so they can bring it with them for family vacations or a short trip to a nearby park and play with the other kids.
This is not only a rocket toy but a tool for kids to play with their peers. Create a friendly game and see who launches the highest up to a 400-feet peak!
It's a fun and entertaining toy for your kids for only $19.99 with each set containing a stomp launcher and six toy rockets. Blaze each trail with fun flame stickers your kids will love!
See who can launch theirs the highest! Great fun for your 9-year-old, without a doubt!
2. SC-100 Electronics Exploration Kit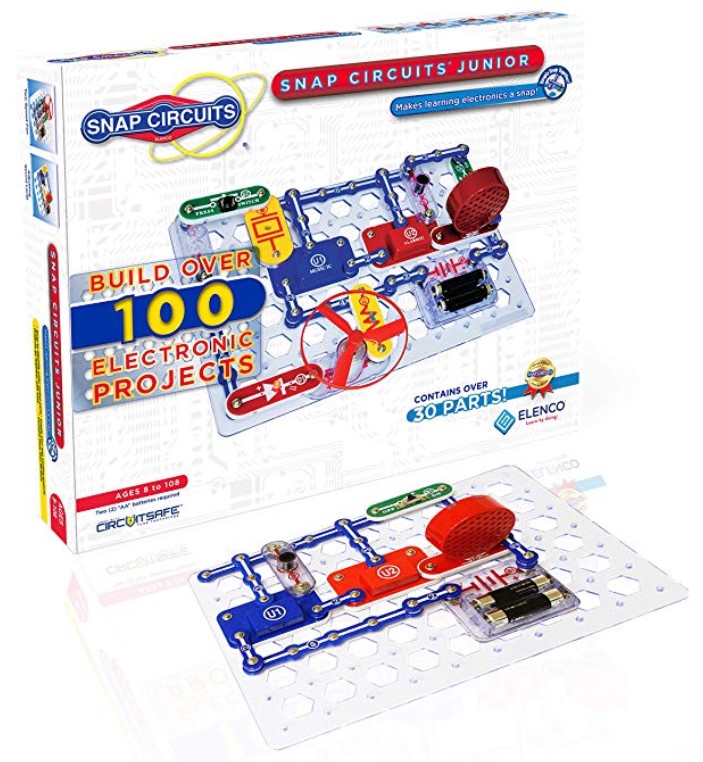 Teach your 9-year-old boy the wonders of science with the SC-100 Electronics Exploration Kit.
A toy close to the real thing, this exploration kit is something for them to think about. It's a hands-on electronics toy with circuit components. This is an excellent STEM toy to encourage young boys to develop a curiosity towards learning electronics work using a DIY method.
Kids can explore up to 101 electronic projects from easy to advanced methods. There are 30 working snap circuits they can use to develop circuit boards similar to a working board inside a television, a doorbell, a radio, and other everyday electronics.
This set comes with a colorful manual so kids can follow as they move from simple to complex working boards. An engineer in the making, this electronic circuit toy allows them to explore various working boards similar to a working one you have in your house!
If you have a kid who likes fiddling with items at home, this toy could be a healthy outlet for him to start exploring! This is an affordable educational toy built for children who love to tinker, connect, and create.
The SC-100 Electronics Exploration Kit is great for young boys interested in electricity and how it works!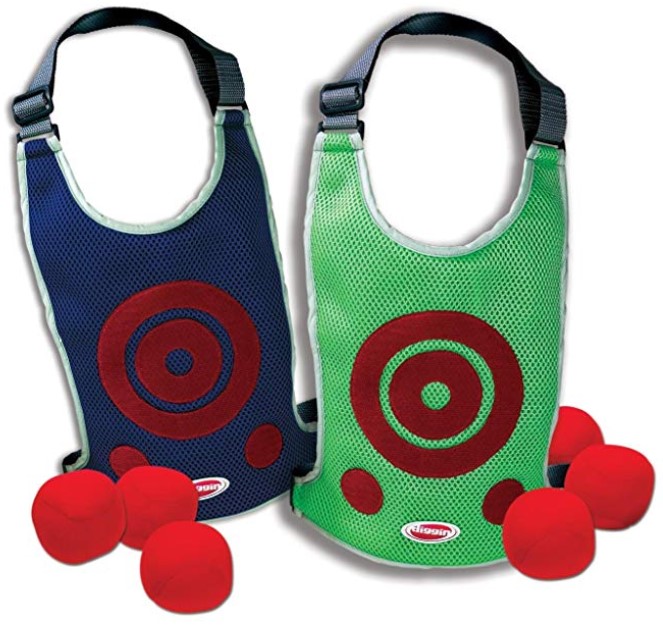 The DodgeTag Game Set is a recreational toy for outdoor play. Dodgeball games will never be the same with this set. Unlike the conventional dodgeball game, this is safer and poses more challenges for kids to hit a score. It's an enjoyable game to play with your kids on the lawn, where you can move and run freely.
There are two dodgeball vests made with air-mesh fabric. Each vest has an adjustable strap to fit comfortably on their body. Each dodgeball is lightweight with a 2.5-inch in diameter measurement. Is it raining outside? You can still play dodgeball inside a spacious playroom with the family.
Dodgeball games never get old! It's something that your entire family can enjoy for outdoor camps and vacations. Get your kids to participate in active play with this budget-friendly toy.
Buy several sets and get the whole family moving!
4. Circuit Maze Electric Current Brain Game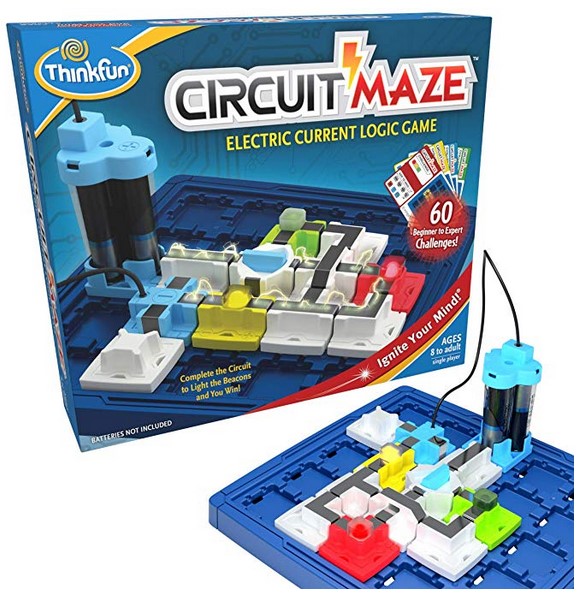 Sharpen their critical thinking skills with the Circuit Maze Electric Current Brain Game. Children as young as eight years old can already make sense of complex ideas. This circuit board game is intended to develop your child's critical thinking skills through planning and logical reasoning.
Patterned after real-world electric boards, this is a fun but educational gameplay for kids and young adults as they create patterns from easy to advanced settings. There are 60 challenges set, ranging from easiest to hardest circuit patterns.
Each player needs to form a circuit path depending on the challenge card at hand. If the beacon lights up, it meant that the challenge was executed accordingly. Make it a fun weekend with this circuit game board that you and your family can enjoy!
You and your 9-year-old boy can spend many weekends together solving this game.
An intellectual game every boy will enjoy!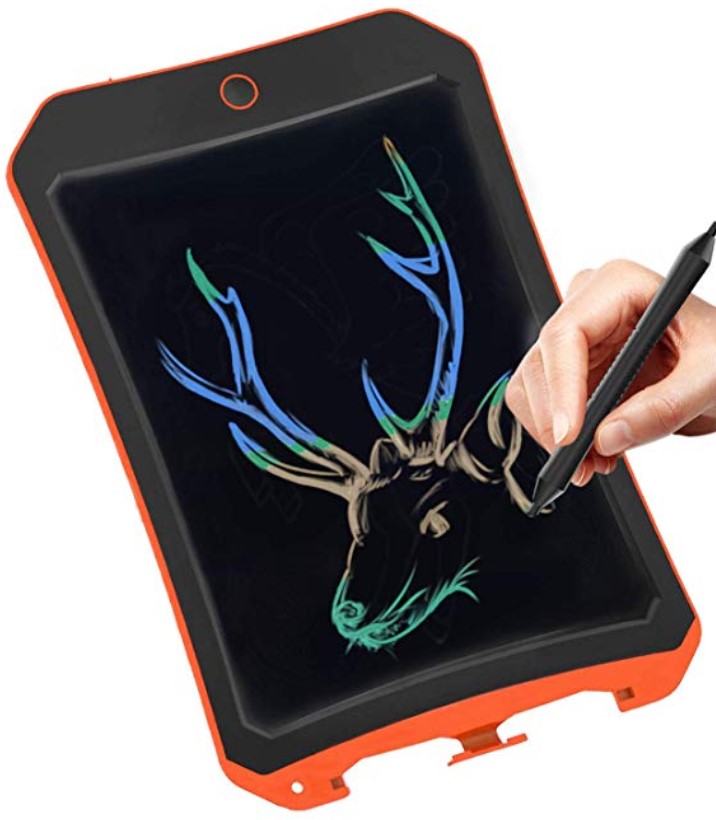 The LCD Electronic Board Toy is a flexible toy your child can draw or write on quickly. This is a multi-functional drawing board that allows your child to draw, write, or scribble with ease.
Unlike conventional papers and pens, this one won't make any mess. You also save money from drawing papers and crayons for drawing and coloring. Equivalent to 55,000 sheets of drawing paper, this electronic toy is a good bargain for all that savings.
Have them experience real-time tracing from the stylus pen to the LCD window, just like drawing on paper. Easy to maneuver, the stylus pen works perfectly well on the screen so they can immediately check the output. They can also choose from 3 different designs fit for writing or drawing.
Need to create a new one? Simply push the button to start a new page. The LCD screens are bright so he can draw or write at any time. This drawing tool is an excellent item to have to play guessing games during a family gathering.
Grown-ups can use it too! This can be a cost-effective memo-board, so you don't have to worry about sticking notes on the fridge. For children who have hearing issues, this can be a good writing board they can use to communicate with others. This multi-purpose electronic board is a small investment for their minds and creativity.
Choose this LCD Electronic Board for the budding artist in your family. It's great for girls, too!
---
BEFORE YOU GO!
FIRE HD 8
Do you need a great gift idea for your 9-year-old boy? The Amazon Fire 8 tablet is available in two different sizes, such as 32 GB or 64 GB. They both are very affordable options, especially if you are gift-giving. In addition, if battery life is a factor in your decision, this one boasts a 12-hour battery life… Yay! Check out this tablet and many more on our list of the 10 Best Tablets for Kids at the above link!
recommendations for younger and older boys