Considered to be in their 'tween period, 11-year-old boys tend to display more independence and cultivate healthy friendships from peers. Puberty is likely to hit anytime soon (or already has!) at this age. Eleven-year-olds are typically physically active and usually into sports. They also sleep and eat more to compensate for performing these physical activities.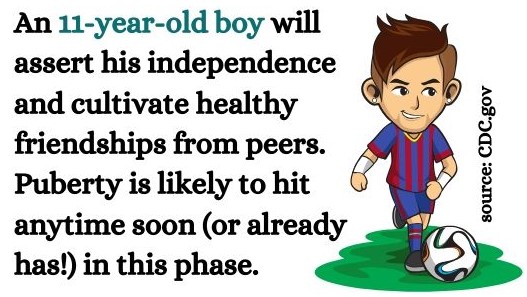 During this phase, parents face the challenge of spending quality time with their soon-to-be adolescent boys without screen time. There had been many studies pointing to the heavy use of technology causing isolation and affecting family time.
Aside from limiting screen time, giving them toys to pique their interests such as circuit boards keeps their minds busy and distracted from using smart devices. Giving them a sense of ownership for their actions such as saving money could help them progress towards better decision making during their adulthood periods.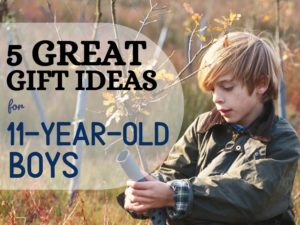 Check out our recommended gifts and toys for your 11-year-old boy. The products' prices mentioned on this list are reflected on Amazon as of this publishing.
1. Pindaloo Skill Toy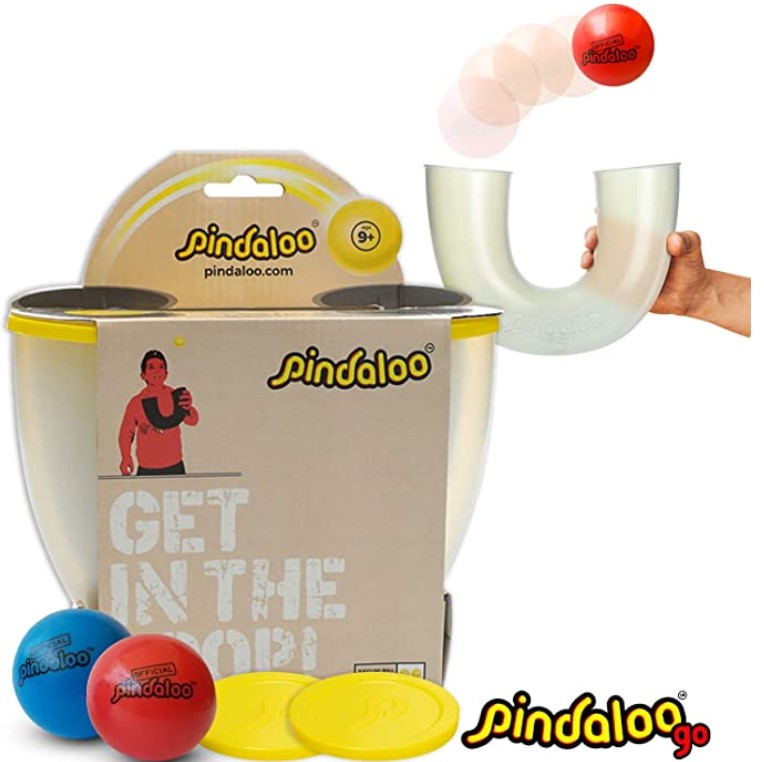 The Pindaloo Skill Toy is a challenging and fun outdoor toy for tween boys and adults.
This toy is intended to promote outdoor play through tossing and juggling a ball using a looped contraption. Unlike the traditional ball juggling game, this one requires eye-and-hand coordination so the ball fits in the looped tool that goes out quickly on the other end.
From a simple ball toss to juggling using two looped tools, this could also be a creative and focus-intensive activity to encourage your young boys to be interested in outdoor activities. It could also be a fun interactive toy they could play with classmates or neighbors!
Each set contains a loop contraption and two softballs. It's lightweight so your kids can bring this with them to the beach or nearby park. For active 'tweens, this could be a stress-relieving activity to refresh their mind.
Perfect for playing outdoors for 'tweens or the whole family!
Foster their hand/eye coordination with this cool toy.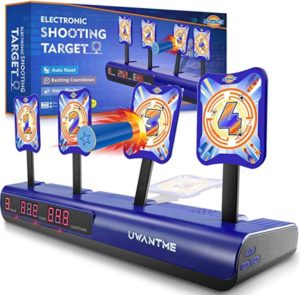 Get better shooting experience with the Electronic Shooting Target.
This toy is as exciting as a real shooting range. It sports 4 target boards with an LCD screen displaying the game round, countdown, and scores. Your 'tween boy can play a solo game or play with 2 to 3 other persons using the multi-player mode.
This is a motorized device so when the target board is shot, it automatically goes back to a position ready for the next round. Take this opportunity to play with and challenge your 'tween boys!
If they're playing inside the house, you can set this up on a sofa where the balls can hit the cushion behind it. It prevents any accidental bumps or hits on your ceramic centerpieces, frames, or walls. Though the foam bullets and darts are soft, it can still cause accidental bruising when your kids hit another person.
Parental supervision is highly recommended when playing with these contraptions. It's easy to set-up and will not require intricate assemblies. To power this motorized toy, use 4 AA batteries.
This is a toy you can give your 'tweens for a more exciting shoot and target game for solo or group play.
Buy this Electronic Shooting Target on Amazon Prime! Did someone say FREE SHIPPING?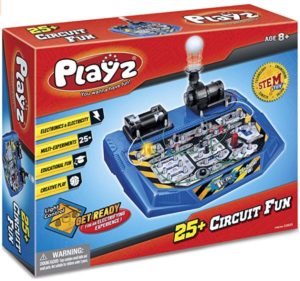 The Electrical Circuit Board Engineering Kit lets your 'tweens experience a different kind of intuitive game. Experience the fun side of science and engineering with this toy.
This set comes with one electronic board with more than 25 electronic circuits to explore. 'Tweens with inquisitive minds will surely enjoy this focus-intensive game during screen timeouts. It's a mind-stimulating game of connecting circuits that are formed in everyday electronics such as the FM/AM radio.
If your 'tweens like to tinker with tools and other devices in your home, this could be a good outlet for his mind to explore on. It comes with an easy-to-follow manual illustrating various circuit connections.
Parents can supervise their 'tweens during playtime to guide and establish bonds with their children through play. This is also an ideal gift for young boys who are homeschooled to keep them interested in complex topics such as science. You can also give this as a gift for your young boy to learn more about electronics and teach them along the way as they connect circuits.
Let their imagination and creativity flow and learn at the same time.
Interested in electrical engineering? This is a great gift or school project for any 11-year old.
4. Electronic Piggy Bank Mini ATM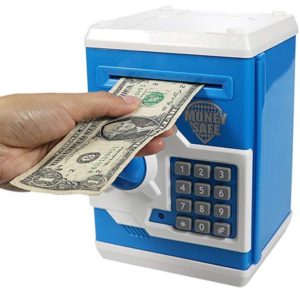 The Electronic Piggy Bank Mini ATM is a fun and creative way to teach tween boys to save for the rainy days. What a way to start adulting!
This toy ATM is complete with number lock and made from durable ABS plastic. It's safe for children and a unique way to encourage them to save money from doing household chores or mowing the neighbor's lawn. Just like a real ATM vault, this one comes with a password. Have your tween boy select a password for the box. A beeping sound or voice activation will let them know when the box has been opened. From here, they can feed the box with paper money or coins.
This toy ATM is complete with number lock and made from durable ABS plastic. It's safe for children and a unique way to encourage them to save money from doing household chores or mowing the neighbor's lawn.
Though it's small, it can accommodate roughly 100 pieces of paper money or 600 pieces of coins.
It's never too early to teach the value of a dollar to your little guy. The Electronic Piggy Bank Mini ATM is a great learning tool!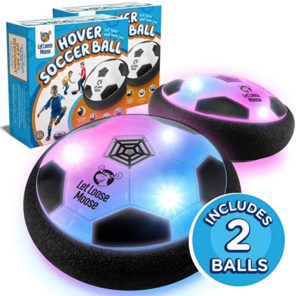 Bring the fun indoors with the Indoor Hover Ball LED – Set of 2.
Playing soccer inside the house is made possible with this hover ball. It's made of durable plastic lined with foam so you don't have to worry about your furniture being accidentally knocked over. To make the most of the game, you and your tween boys can play with it in a spacious room with little to no furniture.
To give this toy a little 'extra', LED lights are embedded on the ball so your 'tweens can play with it even in dark settings. It comes with two goals, a good avenue for collaborative play with other kids or with other family members. For active 'tweens, this is a nice gift to give them so they can play their favorite sports indoors too!
Playing ball has never been more fun. Give them this gift for their birthday or a special treat for achieving a feat.
Put this neat toy back for a rainy day… AND its great exercise!
BEFORE YOU GO!
ACER CHROMEBOOK R 11 CONVERTIBLE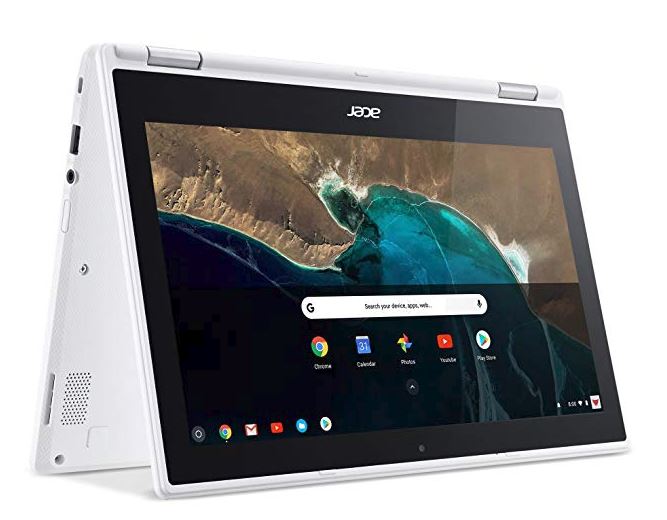 For an 11-year-old boy, you may be puzzled about what they like. Anything "electronic" is an excellent gift choice, no doubt! The Acer Chromebook R11 Convertible Tablet boasts all sorts of cool features that your young guy will appreciate. It has all the Google apps built right in! With its 4 GB of RAM, 32 GB of capacity, you can use this tablet to store all sorts of entertainment resources. For more on this model and other tablet options, check out the link above!
recommendations for younger and older boys