Entering the pre-teen stage, 12-year-old boys go through emotional, physical, and social changes. During this time, they grow facial hair and their voice changes. Boys at this age also develop deeper relations with friends. They have high energy levels hence the need to shed off excess energy through physical sports and other outdoor activities.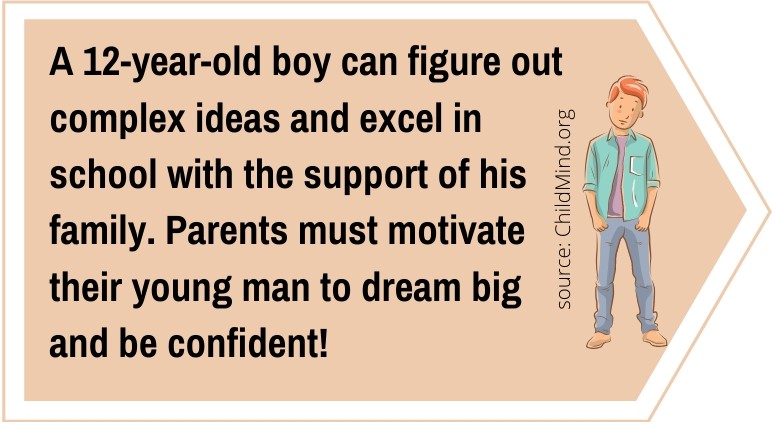 Pre-teen boys are also more independent; they want to do things on their own. Cognitively, boys this age are able to digest complex thoughts, especially in academic activities. During this phase, parents need to motivate their pre-teen to dream big and be confident.
To keep up with the changes that he is going through, pre-teen boys need a healthy outlet for their minds and bodies. Instead of leaning on technology for support, boys this age can get the attention and support from family and friends.
Parents can strengthen the bond with their children through play and DIY work. It is important that they engage in activities that promote their mental and emotional health and allow them to connect with their peers.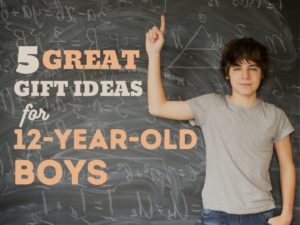 1. Wishky stem 4wd climber building toy
Teach them the fun mechanics of building with the WISHKY STEM 4WD Climber Vehicle DIY Assembly Toy. This DIY assembly toy requires intense focus and analysis to develop their minds. It's intended to enhance imagination and creativity as well as critical thinking. It would also be a good avenue for collaborative play with friends or classmates. It could also be a good alternative for them to divert their attention instead of their smart devices.
This STEM learning toy kit contains chassis and other mechanical parts, such as an electronic motor and wheels. After fully assembling the toy car, this can easily climb heights up to 5cm or 2 inches high. Since this uses real motors and ladder chains, adult supervision may be necessary to avoid accidental injuries.
It's time to give your 12-year-old boy a toy that does more than just bring entertainment!
Give your boy a learning tool to get him engaged in a thought-provoking activity!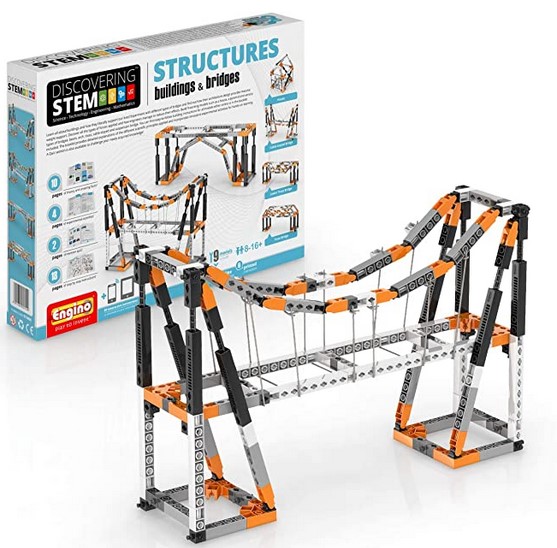 The Engino Discovering STEM Structures Constructions & Bridges is a hands-on building project to keep your young boy entertained.
This is another DIY project your boys can work on during slow weekend afternoons. It is a toy designed to give them hands-on experience in building structures and bridges using real-world principles on suspension and weight support. This assembly toy would also be a great homeschool science project!
This assembly kit comes with 12 theories explaining the facts of the building models, 6 pages of instructions on experimental activities, 3D illustrations, and 16 pages of detailed instructions on how to build the structures. This could be a time-consuming toy so having you or their friends play with him can be beneficial for his cognitive development, social development, and confidence.
Let them discover the world of constructions and bridges!
Do you have a budding architect in your family? This is perfect for them!!!
3. Ravensburger Gravitrax Starter Set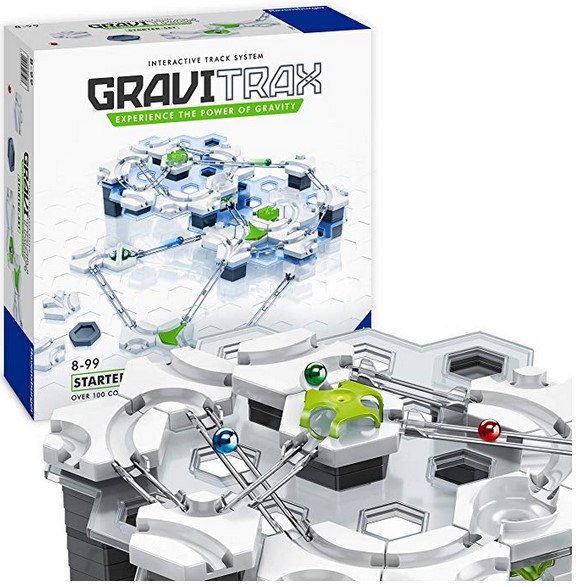 Science is more entertaining with the Ravensburger Gravitrax Starter Set.
This DIY set contains 122 building elements, 9 track designs illustration, and 24 fun challenges. Give your young boy a good start in learning engineering principles by assembling their toy interactive track system.
For homeschool children, this would be a fun and interactive activity you could play with them as part of their assignment. Using the same principles in kinetics, gravity, and magnetism, the process of assembling these structures can be a good medium to teach them about science.
Encourage their engineering skills!
This is an affordable gift to invest in your boy's interest in engineering and construction.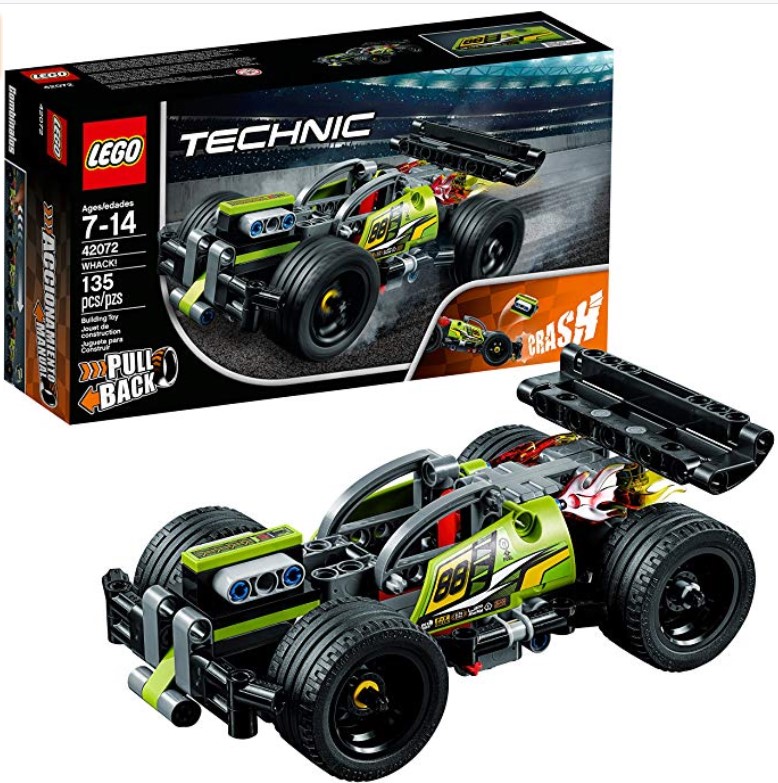 The LEGO Technic WHACK! Toy Car Building Kit is a DIY car kit to give your young boy something to tinker on.
This DIY toy car set contains 135 pieces to be assembled. It's intended to develop your child's cognitive abilities to find solutions when putting together the pieces. Make this an opportunity to bond with your children through play and teach them about automobiles and engines.
Using a powerful motor, this toy car is built for crashing with its durable front bumper. Young boys will love the red, lime green and yellow sporty combinations. The pull-back motor allows the car to get as much traction for the spring ahead. To encourage collaborative play, he and his friend can challenge each other and see who gets to the finish line the fastest.
This is an interesting and durable toy that will keep your 12-year-old boy entertained for a long time.
The Letscom Smart Watch Fitness Tracker is a kid-friendly techno-gear that provides all the necessities for your kid's safety. This multi-function smartwatch is made of durable silicone bands with a clear HD screen display. You can easily communicate with your boys using this gear since it can receive texts and calls. In addition, this watch is compatible with Samsung Android phones and iPhones. Although it is waterproof while washing hands or in the rain, it is not suitable for swimming. It also monitors sleep patterns.
If your teen is into sports, this is the perfect watch for them. It carefully monitors the heart rate and has 14 sports modes. This fantastic watch comes in two choices, black or blue.
You can choose from four different watch face themes with a fully customized touchscreen dial face!
The Letscom Smart Watch for Kids is ideal for your young man.
BEFORE YOU GO!
MICROSOFT SURFACE GO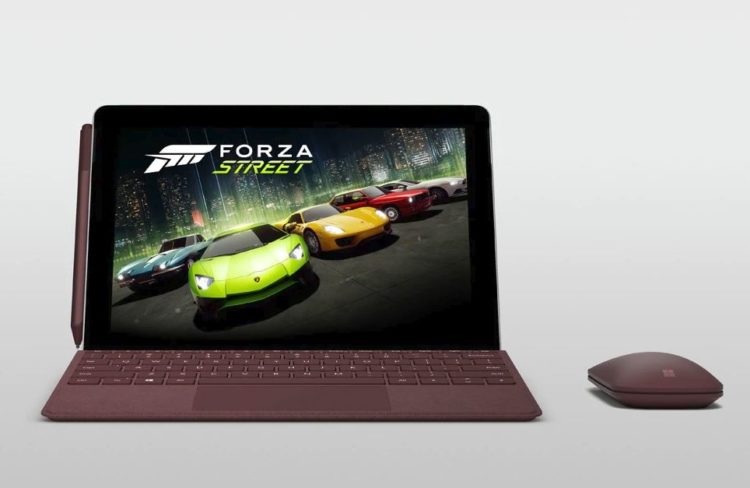 Are you looking for just the right gift? If so, we've got you covered! Your pre-teen 12-year old will love the Microsoft Surface Go. If you are looking for quality at a reasonable price, the Surface Go is portable, lightweight, and can transform into a tablet, and is great for routine school work, as well as entertainment. But if you'd rather do some comparison shopping, (which is highly recommended), take a look at the "Best Laptops for Kids" on our list. See the Microsoft Surface Go and many others in our selections.
recommended for younger and older boys