Attention deficit hyperactivity disorder (ADHD) is a handful to say, and the children diagnosed with it can be a handful, too. But it's a relatively common neurodevelopmental disorder in childhood.
According to the National Institute of Mental Health, it occurs in about 3 percent to 5 percent of preschool and school-age children.
We want to emphasize that not all children who have difficulty in concentration and other behavioral issues have ADHD. Children have these issues at one time or another, and it's considered normal.
But for kids with ADHD, they don't outgrow these issues. Their symptoms continue, which can lessen or worsen and cause difficulties in their interpersonal relationships.
Jump straight to our picks for great online resources for ADHD kids!
A child with ADHD may exhibit these signs and symptoms:
Daydreams more times than other children
Forgets about things or loses his things plenty of times
Squirms and fidgets
Takes unnecessary risks
Makes careless mistakes
Talks too much
Experiences difficulty in resisting the temptation
Deals with challenges in interpersonal relationships, such as taking turns and getting along well with others
We want to point out two things about these signs and symptoms. First, every child has his or her own unique set of symptoms, and, thus, the intervention plan will be unique. Second, the presentation of these signs will change over time, especially when appropriate intervention is in place.
The risk factors and causes of ADHD aren't fully understood yet. But current research points to the vital role of genetics – in a study of twins, for example, researchers found that genes are linked with ADHD.
Scientists are also studying other causative risk factors, including:
Exposure to environmental factors, such as lead, either during pregnancy or early in childhood
Brain injury or disorder, such as damage to the front lobe
Use of alcohol and tobacco during pregnancy
Premature birth
Low birth weight
The same is true for the causes of ADHD – scientists aren't sure about them. But several things can result in ADHD in children, including:
Genes. Children with ADHD may have ascendants or siblings who have it, too.
Chemicals in the brain may be imbalanced, resulting in the signs of ADHD.
Changes in the brain, particularly in the areas responsible for attention, may cause ADHD. (Studies show that these areas are less active.)
Unhealthy lifestyle habits, such as substance abuse, poor nutrition, and untreated infections, during pregnancy, can affect the unborn fetus' brain development
Contrary to popular opinion, watching too much television, overeating sugar and being in adverse environments do not cause ADHD in children. Furthermore, it's neither connected to social and environmental factors like poverty nor bad parenting.
Of course, these may or may not make the symptoms worse, particularly in high-risk children. But the scientific evidence isn't sufficiently strong to make the conclusions that these things can cause ADHD.
If you have a kid with ADHD, you shouldn't blame yourself for it.
You have to remember, too, that there's little to no use in blaming yourself and others for the situation you and your child are in. Your best course of action is to seek the appropriate treatment for your child and find support for both of you.
There isn't a single behavioral and cognitive test, laboratory exam, and other diagnostic tools in the diagnosis of ADHD. But the diagnosis should be made by a trained professional, such as a psychologist, psychiatrist, or neurologist with pediatric specialization.
The determination of whether a child has ADHD or not is a process involving several steps and tests. First, the child must have manifested at least six of the symptoms falling under the inattention or hyperactivity-impulsivity categories. These symptoms should also meet these requirements:
Present for six months, at least;
Present before the child reached seven years old
Cause significant difficulties or impairments in the home, school and social settings
These are determined during clinical assessments as well as interviews with the parents and other concerned people. Experts usually use an ADHD rating scale for this purpose.
Second, the child may have to undergo a medical exam that usually includes hearing and vision tests. The medical exam is necessary for ruling out other possible underlying medical conditions causing the observable symptoms. Many of the symptoms of ADHD are also present in learning disabilities, depression, and anxiety, among others.
As with the diagnosis, there's no single treatment plan for ADHD. Every treatment plan has to be formulated according to the child's unique set of symptoms. There's also no cure, no magic pill, and no silver bullet for it, although effective management of its symptoms can be achieved through a multi-pronged, holistic approach.
In most cases, children with ADHD respond well to a combination of medication and behavior therapy. But for children 4-5 years old, medication isn't recommended yet for safety reasons. For children six years old and above, medication and behavior therapy is usually necessary.
First, behavior therapy treatments are designed to change behavior in both the child and parent. These can include two or more of these treatments:
Special education at school
Behavior modification for replacing negative behavior with positive ones
Psychotherapy, or counseling, provides the child with better ways of handling their emotions and communicating with others
Social skills training where the child can be taught acceptable social behaviors, such as sharing and taking turns
Second, medications can aid children with ADHD in managing their symptoms and making their lives more enjoyable. Keep in mind that these medications should only be prescribed by a licensed doctor and should be closely monitored. These medications are usually stimulants, such as:
There's a specific trial-and-error method involved in the use of these medications. Your child's doctor will observe his or her response and make the necessary adjustments. There should be a balance between the benefits of these medications and their side effects.
Again, it isn't just the child with ADHD that will benefit from therapy! You should consider training for yourself as a parent, too. You will then have the knowledge and skills to understand your child and, thus, make life easier for your family.
We cannot overemphasize the importance of proper treatment in improving your child's outlook! With it, your child can lead a happy, productive, and full life in the present and future.
With that said, here are 30 of the best online resources for kids with ADHD and their parents. We suggest browsing these websites for both factual information and emotional support. You and your child will need both and benefit from them!
U.S. Centers for Disease Control and Prevention
American Psychological Association
American Psychiatric Association
American Academy of Child and Adolescent Psychology
Attention Deficit Disorder Association
CHADD (Children and Adults with Attention Deficit/Hyperactivity Disorder)
LD Online
TotallyADD.com
National Resource Center for ADHD
National Institute on Mental Health
ADDitude
ADHD CME Faculty
Web MD
Mayo Clinic
Psych Central
Kids Health
DotDash
Wikipedia
Living With ADHD: Healthline
@ADHD_NEWS
HelpGuide
ImpactADHD
@INSIDEADHD_ORG
Edge Foundation
@ADHDFACTS
ADD Moms
Camp Huntington
Summit Camp
Fin, Fur and Feather Bureau of Investigation
U.S. Department of Education, Office of Special Education Programs ( OSEP)
The CDC is a goldmine of facts and figures about ADHD with numerous articles about it. The ADHD page features several vital topics, including signs and symptoms, diagnosis and treatment, and outlook. These are vital for parents to understand the basics and make wise decisions about their children's condition.
Beyond the basics, the CDC also provides relatively in-depth information about ADHD-related data and statistics, the current research and progress, and scientific articles and critical findings. Parents who want more scientific information will find it invaluable in their education, especially in terms of getting more meaningful assistance. Check out the materials and multimedia page for educational webcasts and podcasts.
The APA is considered as among the foremost authorities on a wide range of psychology-related matters, including ADHD. The association itself has more than 121,000 psychologists on its roll, with these professionals providing their expertise on the APA website. As the largest professional organization of its kind in the United States, it's the go-to source of information for the latest in ADHD research, too.
The APA website covers most, if not all, questions and concerns related to ADHD, including symptoms and treatments. Parents will appreciate that there are numerous links for finding a suitable psychologist in their local areas. There are links to scientific articles and studies, too.
With more than 38,800 members, the APA is the largest professional organization of licensed psychiatrists and trainee psychiatrists in the United States. APA practitioner-members actively pursue academic research and emphasize patient or audience diversity.
The APA website is its central platform for providing information on a wide range of topics, including ADHD. Here, parents will find in-depth information about ADHD, including its symptoms, causes and risk factors, and treatment options. Current research studies on ADHD are also featured here, most of which are explained in layman's terms. Finding psychiatrists in whatever state you may be in is also possible here.
The AACAP provides useful information for families dealing with ADHD in their lives through its "Facts for Families" page. In it, parents can access updated information about the ADHD-related issues affecting them and their children. There's also a page devoted to the medications, including their actions and side effects for children with ADHD.
We consider its "ADHD – A Guide for Families" as a useful guide for parents who want to become advocates for their children. The guide consists of a guidebook and a video program detailing topics like finding the right doctor and treatment, providing support in school and social situations, and helping children feel secure, confident, and successful. Also, there's a psychiatrist finder on the website.
The ADDA may be an organization dedicated to adult ADHD, but many of its articles and resources are useful for parents dealing with ADHD in their children. Its website provides reliable information about the science behind ADHD from the experts, a scientific perspective that aids in easing the self-guilt in parents and children. It also offers compelling human interest stories that encourage empowerment and encouragement in readers.
It has resources for managing ADHD in adults that can also be applied in children. More importantly, it provides information on getting connected with local support groups and participating in classes and conferences.
CHADD, a non-profit organization, maintains chapters across the United States. As such, families dealing with ADHD in children will find suitable support wherever they may be in the country. Parents can then connect with other families to find and give emotional support, useful tips and tricks, and current information.
Its website provides in-depth information about ADHD for parents and caregivers, educators, and professionals, as well as adults with ADHD. Since the information is worded according to the specific audience, it isn't lost in translation. There are also specific virtual communities, such as parents and caregivers, community and adult support community.
CHADD also provides printed materials, maintains an educational blog, and broadcasts podcasts to reach more audiences.
Children with ADHD can reach their full potential with the right support, including advice and information. It is the vision behind LD Online, an authoritative website offering up-to-date and accurate information about learning disabilities and ADHD. It reaches more than 20,000 people every month, a sign of its reliability.
LD Online features monthly columns from experts, helpful articles from contributors, and human interest stories. The first-person essays, active community forums, comprehensive resource guide, and a Yellow Pages referral directory make LD Online a reliable online resource, too! Parents and their children dealing with ADHD will find this resource a cathartic outlet that is filled with educational insights.
The self-assessment test at the TotallyADD.com website makes it easier for parents to make an initial assessment of their children's symptoms. The site uses a combination of factual information, educational enlightenment, and humorous stories in building a supportive community. In so doing, it frees parents and children from the stigma and shame of dealing with ADHD.
There are hundreds of blog posts from ADHD experts and parents, as well as free informative and entertaining videos on the site. Readers looking for user-friendly tools and resources will find the site useful, especially with the weekly newsletter, Friday comics, and special offers. Plus, it has an ADHD Coach Directory.
This is a dedicated CHADD program designed as a "national clearinghouse" for current and up-to-date scientific information on ADHD. Here, everything that you want to know about ADHD from its causes and complications to its treatments and prognosis can be found. More importantly, it provides parents with useful information about legal and insurance concerns, a thorn in their side.
However, it doesn't provide medical and legal advice, psychotherapy and counseling, and direct referrals to professionals in the ADHD industry. But it provides easy-to-understand fact sheets and infographics, an ADHD Helpline accessible via the website or telephone, and digital media, including webcasts, podcasts, and videos.
ADHD information on the NIMH website can also be found on other government websites, such as the CDC. But it's a valuable resource for information about available clinical trials and scientific studies. It also provides parents with free media resources and written materials that clarify ADHD in children.
If your children with ADHD are old enough to read and understand, you can direct them to the NIMH website. There, they will find practical tips about living with ADHD and overcoming their challenges. Otherwise, you can read these tips to get a better understanding of your child's challenges.
Founded by Ellen Kingsley in 1998, ADDitude contains articles and opinion pieces from practitioners and experts in mental health. These resources are known for their mix of credible science-based information and compassionate tone. The topics discussed cover a wide variety of topics, too, from the early history of ADHD to the current research about it.
The ADDitude is a veritable cornucopia of support, too, for parents and children dealing with ADHD! ADHD bloggers are putting out their posts, participating in discussion forums offering advice, and experts answering questions. There's also a free searchable archives feature and an ADHD service provider directory.
Take note that the ADHD CME Faculty website is primarily geared toward healthcare professionals, notably as it offers continuing medical education to psychologists and psychiatrists. It features numerous tools and resources to aid healthcare professionals in the diagnosis and management of patients with ADHD. These tools include an online ADHD screener and an online screener training covering topics like ASRS, improved patient outcomes, and management of medical comorbidities.
Parents, nonetheless, will find the website useful in terms of education about ADHD, including its symptoms, treatment, and management. It contains information on ADHD as it relates to substance use disorder, working memory, comorbidities, and non-drug treatments or pharmacological options.
Keep in mind that Web MD doesn't offer medical advice! But it's a goldmine for information about ADHD that parents can use as part of their education. We like that its ADHD page gives clear and concise information as well as breaks it down into manageable chunks: overview and facts, types and symptoms, tests and diagnosis, care and treatment, and finding help. Parents don't feel overwhelmed by the mountain of information or by scientific jargon.
The sidebar provides several ADHD-related articles, too, including facts and fiction, differences in symptoms between boys and girls, and school tips. There's also a search function for finding related literature as well as message boards.
Mayo Clinic is an academic medical center staffed by physicians and scientists in various disciplines and with clinics in three cities: Scottsdale, Arizona, Rochester, Minnesota, and Jacksonville, Florida. Parents can then request an appointment in one of these locations for further assistance, as well as use the doctor locator feature.
Like WebMD, Mayo Clinic's information pages on ADHD are organized into several sub-topics for ease of understanding. These categories include signs and symptoms, diagnosis and treatment, as well as preparing for appointments, finding support, and preventive measures. In an acknowledgment that ADHD management benefits from a holistic approach, parents can also consider alternative treatments.
With mental health professionals creating and overseeing its published content, Psych Central is considered as a credible website on all matters related to ADHD. Parents have access to reliable information about the diagnostic process, complications, and management of ADHD, which makes the condition far less intimidating.
Many parents feel alone and isolated partly because of their children's ADHD. Fortunately, Psych Central offers more than 250 support groups. These are categorized into Psych Central Forums for the general public and NeuroTalk, a neurological support community. It's also the host of advice services: first, Ask the Therapist where licensed therapists respond to questions; and second, Psych Central Answers where users answer the questions.
Children with ADHD also want to understand their condition but may be overwhelmed by the deluge of information and scientific terms. Fortunately, there's KidsHealth, a website that gives easy-to-understand explanations of ADHD that children and parents can discuss. Keep in mind, however, that only the essential facts are discussed, so more in-depth readings may be needed.
From the necessary information, children and teens have more knowledge in taking charge of their overall health. The site includes numerous doctor-reviewed articles, videos, and slideshows, among other tools, which are useful in making the right decisions. There's also a section for educators that include free lesson plans.
Known previously as About.com, Dotdash has a dedicated ADD/ADHD section that provides a general overview of the topic as well as links to in-depth resources and tools. The categories are standard, too, including a basic definition of ADHD, its signs and symptoms, diagnosis, and treatment. Furthermore, the site provides links to research studies, related conditions, and health tips.
The great thing about Dotdash is its relatable approach to ADHD topics, a breath of fresh air from the hyper-scientific approach in many health sites. But its contents are still checked for scientific truth resulting in informative yet engaging articles and resources.
When it comes to a more detailed explanation, complete with outbound links about ADHD, Wikipedia is near the top of the list. The ADHD section has 13 sections that organize information in smaller parts. These sections include a general overview followed by signs and symptoms, causes, pathophysiology, diagnosis, and management, among others. Every section also has its subsection that provides more in-depth details.
Take note that many of the sections, such as pathophysiology, contains scientific jargon that may require further readings. There's also the fact that Wikipedia allows user-initiated edits to its content, so fact-checking is a must.
The Healthline website is owned and operated by Healthline Media, Inc., a top health information site that publishes health and wellness resources. It is a popular resource that features updated, engaging, reliable, and relevant information. Its articles, news, and resources keep its readers updated about the goings-on in the ADHD community and, thus, alleviates feelings of isolation.
The search feature allows research into ADHD-related topics, such as medication. There's also the opportunity to connect with a compassionate community whose members empathize with your challenges. Parents can also tap into the expertise of the professionals in getting answers and guidance.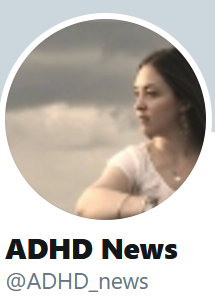 The Twitter account has 13,000 followers and was opened in April 2009. Take note that unlike the abovementioned sites, @ADHD_news doesn't provide comprehensive information about ADHD. Instead, it gathers news related to ADHD research and development from around the world, particularly from reputable news outlets and scientific publications.
Every news article is preceded by a 140-character or less headline that sums up the content. The link on the tweet redirects the user to the actual news article. Since its primary goal is newsgathering, the Twitter account shouldn't be seen as an authoritative website. But its links will point you in the right direction.
HelpGuide.org is a non-profit mental health and wellness website that provides easy-to-understand, easy-to-adopt tips, advice, and information about ADHD, among other topics. It contains well-written, well-curated articles dealing with the challenges of ADHD, from its diagnosis to its management. Its articles are written based on scientific evidence and with empowerment for both the parent and child in mind.
The site's visitors can also talk with an information specialist via a toll-free number, from Monday to Friday at specific times. It also has a Professional Directory for clinics specializing in ADHD and links to other valuable resources, such as CHADD. We like that it has a positive view of the effects of ADHD.
The home page of ImpactADHD makes it easy to navigate the site, even for a newbie. You can choose from six categories – Overcome School Challenges, Organize Life and Family, Manage Emotions and Impulses, Maintain Healthy Relationships, Treatment for Complex Kids, and Self Care for Busy Parents – to narrow your search. Each section has numerous articles that provide practical tips for dealing with the challenges caused by ADHD.
Site visitors can also choose their preferred activity – read, watch, or listen. The choices mean that even kids who can't read well yet or teens who are averse to reading may be able to understand more about their behaviors.
The great thing about @insideADHD is its comprehensive reach in terms of the people it touches. It's an educational website that provides news, articles, and links that parents of children with ADHD will find helpful. It's also a go-to resource for adults with ADHD as well as educators and guidance counselors working with ADHD students.
The topics are wide-ranging, too, and with high quality. These include organization tips for parents and children, types of ADHD, and looking for emotional support, among others. The links are from reputable authorities, too, such as insideADHD.org, so the information is dependable.
Many students with ADHD have difficulty reaching their full potential, both in and out of school. The Edge Foundation recognizes it and, thus, offers one-on-one coaching sessions for children, teens, and young adults. These sessions are designed to give individuals the knowledge, skills, and tools to succeed in life despite their circumstances.
Aside from the coaching sessions, Edge Foundation also offers webinars and in-school coaching that reinforce the coaching sessions. The blog also talks about ADHD-related issues, including the condition's positive and negative aspects (creativity and social withdrawal). There's also an Edge College Success guide for students with ADHD and an Edge Parent Care package.
Opened in January 2011, the @ADHDFacts Twitter account currently has more than 11,300 followers. Its content focuses on the latest ADHD news, articles, and research from around the world. Its headlines are limited to Twitter's 140-character limit, but it isn't a limitation for the editors!
Yet another great thing about @ADHDFacts is that it's a platform for making connections with other ADHD parents, caretakers, and patients. These meaningful connections are essential in overcoming the challenges of ADHD in children and adults.
There's nothing like a fellow mom who has a child with ADHD to understand what other moms in the same boat are dealing with! ADD Moms is the informational blog of Brenda Nicholson, who also has ADHD along with her three children. As such, her blog contains informative articles about ADHD from her research and personal experiences.
Nicholson also touches on emotional support and parent coaching, which many moms with ADHD children are badly in need of. Her blog's home page makes it easy to find support, too, via the buttons – About ADHD, Life Skills, and Self Care.
While online resources are great for getting relevant information, children with ADHD benefit from attending summer camps with their peers! We then included Camp Huntington, a co-ed residential program in High Falls, New York, because it offers activities specifically designed for children with special needs.
The summer camp program is designed to allow children to reach their potential, as well as allow them to make friends and build relationships. The life skills learned here are vital in their development toward independence, too. The program combines structured programming with academic instruction and a positive environment.
Located in Wayne County, Pennsylvania, Summit Camp welcomes children between 8 and 19 years old. The children typically have challenges in making and maintaining friendships with their peers. There are a few programs geared toward specific age brackets, too, so children are with their peers.
The summer camp runs for nine weeks – it's divided into three sessions from July to August. The children engage in meaningful activities in arts and sciences, athletics, and adventure. The Teen Travel program is geared toward teens 15 to 21 years old and provides participants with the opportunity to expand their experiences outside of the residential program.
The FFFBI isn't a government agency! Instead, it's a set of interactive Internet-based games designed to sustain the interest of children with ADHD, among other learning disabilities. The series of games are designed such that the next game is more challenging than the last one, and each game teaches specific strategies and skills. These are designed so that children will be encouraged to take on the next game, usually by giving rewards.
Brownie points: The funny spy theme engages children and their parents alike. The games are designed by WGBH Educational Foundation and funded by the U.S. Department of Education.
Parents of children with ADHD know that the challenges aren't just in the physical, mental and emotional aspects! The financial difficulties add to the anxiety, too, and this is where the OSEP can extend assistance.
The government agency provides financial assistance and leadership opportunities for local districts and states in improving the outcomes for children with ADHD. There are also links and articles related to educational policy and research in the field of ADHD.
***
We want to point out that the list isn't in order of importance. You, the parent and child, have to determine which of these online resources suits your needs and wants the best way possible. You may, for example, start your ADHD journey by reading the government websites like CDC and then looking for support in the blogs and community forums.