At 13, boys are officially teenagers. It's the "in-between" stage where they are both active and emotional. When you speak with a 13-year-old, remember that he is now sensitive to your body language and the tone of your voice.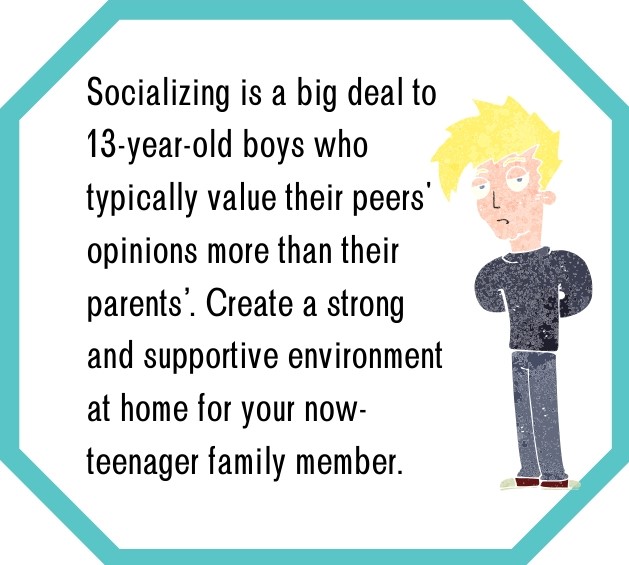 On average, teens spend roughly eight hours on social media so parents need to encourage teenagers to get involved in physical sports to avoid too much screen time. Socializing is a big deal to teenagers, and friends are important to them. It's not uncommon for 13-year-old boys to listen to their peer's opinions more than their parent's advice.
Studies have also shown an increase in anxiety and depression among teenagers is prevalent because of the peer pressure, bullying, and cyberbullying they experience. As such, they need strong support from family, and must be surrounded by those who genuinely care for them.
Giving your 13-year-old the right gifts is just as important! Give him assembly toys that enhance his cognitive skills and distract him from using his smartphone. Items that boost his confidence such as "cool" clothing material or sports memorabilia are great options! Here are our top picks!
The prices mentioned, which are on Amazon, are valid as of this publishing.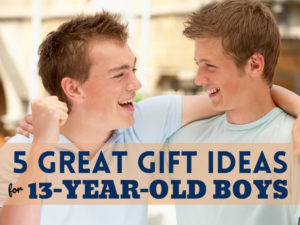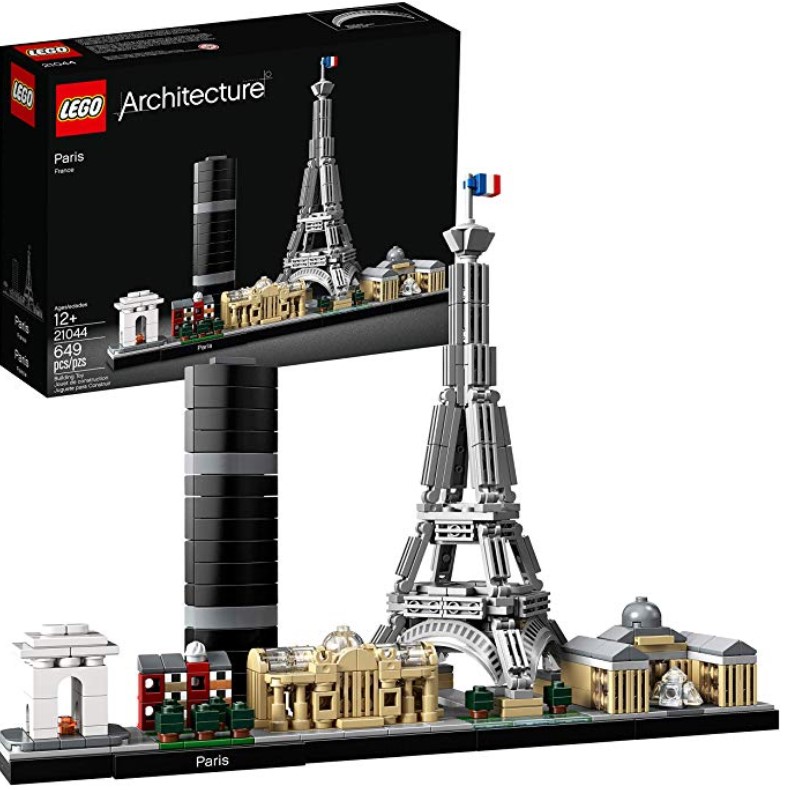 Bring the love for Paris and its beautiful attractions with this DIY LEGO Architecture Skyline Collection.
This LEGO model captures France's iconic attractions using LEGO pieces. Unlike conventional puzzles, this game requires intense focus and time keeping your boys pre-occupied during screen downtimes. This set contains more than 600 pieces of LEGOs that can turn into the Eifel Tower, Champs-Elysées, Arc de Triomphe, and the Lourve, to name a few.
With realistic color depiction, each finished structure gives a miniature structure of the real thing! Make this an opportunity to teach them about history, art, and even science as they go through the process of creating and refining blocks to create historical sites.
For $46.99 they can put this on display and make this part of his collection a hobbyist can't be without.
For your budding architect, buy the LEGO Architecture Skyline Collection today for hours of fun!
2. FlyonSea Baseball Bedside Lamp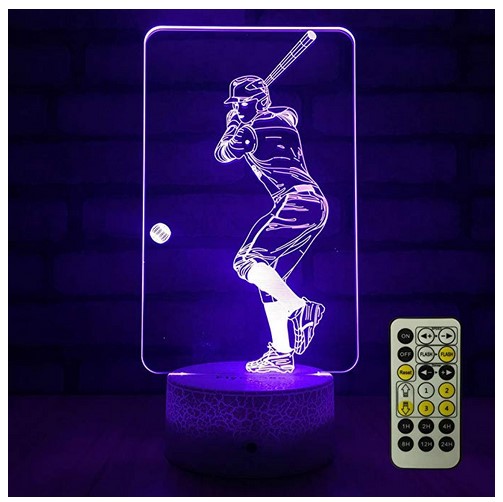 The FlyonSea Baseball Bedside Lamp is a baseball-themed night lamp to keep him company throughout bedtime.
This is not your traditional night lamp. With a uniquely designed 3D panel, this night lamp looks like a baseball card—but better! Each set comes with an acrylic durable panel, a white base made of ABS plastic, and a micro-USB cable connected to an adaptor or PC. This also comes with remote control for an easier transition to change colors, turning on or off, speed, sleep timer, and brightness settings.
Color combinations of white, red, blue, green, cyan, purple, and yellow makes a fascinating night light your boys could watch until sleep comes. Touch mode allows your boys to change to a different color or transition to multiple colors. Want to bring it along to camp? There is an alternative power source where they can just insert 3-AA batteries.
Though this night lamp can be used for up to 24-hours of continuous use, it is recommended to turn off this device for certain periods of the day to avoid any accidental wiring malfunctions.
Was $23.99, now $19.89, this night lamp would be a good value-for-your-money purchase that your boy can use for a long time.
How cool is this? The teenage boy in your life will love this as a gift or just because you care! Check it out on Amazon.com – Other designs are available as well!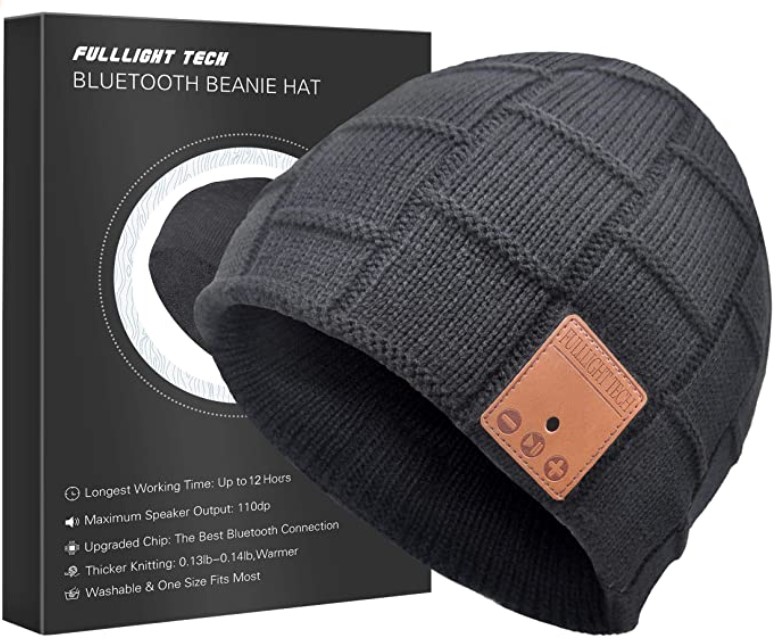 The Upgraded Bluetooth Beanie Hat is a functional hat your 13-year-old boys will love. For boys, this is an ideal hat that comes with a Bluetooth headset.
Dark gray thick knitting is perfect for any style and cold weather to keep your boy's head warm. It's stretchable so it can firmly fit any head size. Unlike other Bluetooth headsets, this one comes with a 250mAh lithium-ion battery that can last up to 20-hours of use in a single charging session. It's compatible with smart devices so they can listen to their favorite music and watch videos without disturbing others.
Embedded with quality HD speakers, this beanie hat headphone gives clear sounds during calls or when they're listening to music. Need to wash it? Just take out the detachable headphone and it's ready to be hand washed. Parents can assist their children upon detaching the device from the beanie hat to avoid accidental cuts, twists, or deformation of the wiring.
Take away bulky and wired headsets and give this as a gift for only $21.91.
Buy on Amazon Prime and get the Bluetooth Beanie Hat fast and with free shipping!
4. HOLOGEAR HOLOGRAPHIC GLOWING REFLECTIVE SOCCER BALL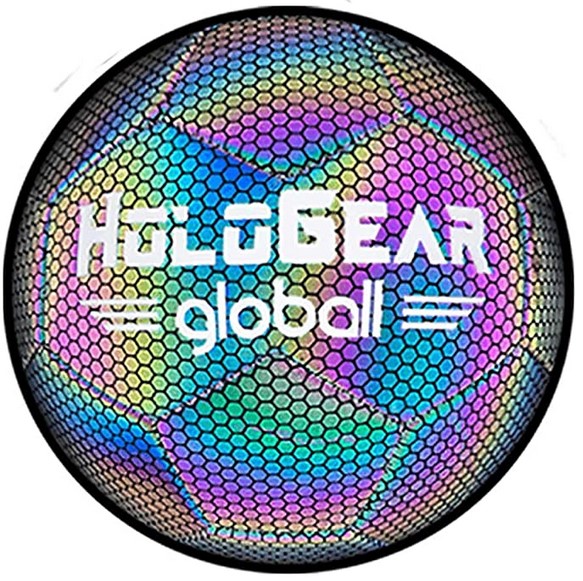 A boost from a regular soccer ball, your boys would be proud to bring the HoloGear Holographic Glowing Reflective Soccer Ball for sporting games.
Give them that extra attention using this soccer ball during practice or just playing on the lawn having a good time. This is a regulation size soccer ball that definitely looks spectacular in photos and videos because of its glowing, holographic effects.
Looking for a long-lasting soccer ball? It's made of durable polyurethane and hygroscopic leather with nylon windings that can take the daily abuse of playing soccer. It also maintains its shape after every bounce with its durable rubber bladder feature. This unique soccer ball brings him confidence and encouragement as they play on the field.
Buy the HoloGear Holographic Glowing Reflective Soccer Ball on Amazon.com… Get your guy out in the great outdoors getting some exercise with this cool and colorful soccer ball!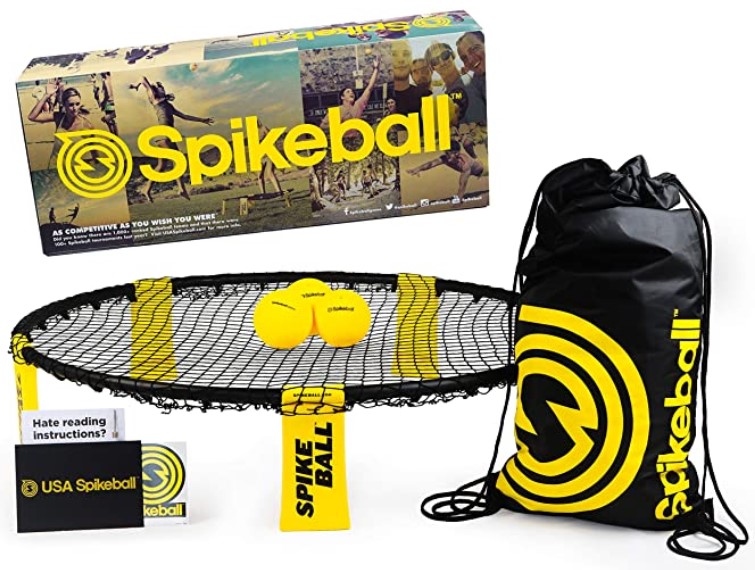 For active boys, the Spikeball Standard 3 Ball Kit is a unique way to play ball with friends and the family.
As featured in Shark Tank, this is an innovative toy that doesn't require much space but brings a load of fun! This set comes with a durable net ring and 3 balls. The netting is made of durable material so it doesn't break easily when the ball bounces on it.
For starters, your boys can play in an open space such as the lawn. It can be played solo, dual, or triple. Just like playing any volleyball, this will require agility and focus to keep score. It's a good motivator for young boys to play outside instead of constantly looking on their smartphones.
Looking for a gift the whole family will enjoy? They can take this to the beach and have some fun under the sun with friends and family. After use, it has foldable legs so they can easily be stored in a small corner of the storage room.
As seen on Shark Tank… This is fun for everyone… not just for boys!
BEFORE YOU GO!
APPLE MACBOOK PRO
At age 13, boys may or may not be responsible enough to take good care of a pricey laptop; however, if your teenager is asking for a quality laptop for school or gaming, the Apple MacBook Pro is an excellent option. This laptop features a 13.3-inch display and weighs only 3 lbs. It is light as a feather indeed, but it is packed with technical features that don't fall short of user expectations. For other laptop options, with better pricing options, check out our list of the Best Laptop for Kids!
Recommended for boys younger and older