Generally, eight-year-olds exhibit enhanced motor, emotional, and intellectual development. However, at this stage, the differences between boys and girls are highly evident. Physically, girls display improved coordination, balance and flexibility, which is why they excel in gymnastics and ballet classes!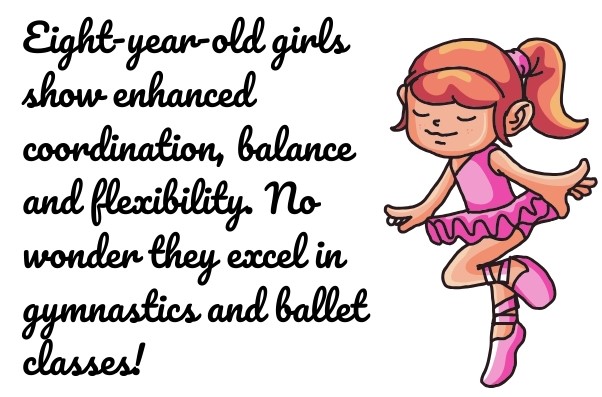 At 8, girls become self-conscious and tend to self-evaluate a lot. They listen to what their peers say about them and sort out the good and the bad. Self-esteem starts to build upon this phase.
They are idealistic and optimistic, too, even in uncomfortable situations. They apologize when they hurt people, and take care of Barbie dolls like a mom who loves her kid.
When an eight-year-old thinks about her life in the future, she considers her own experiences. That is why it is important to pick the right gifts and toys that allow her to have fun while learning! Expose her to a world of items and activities that let her mind and body work with these five great gift ideas: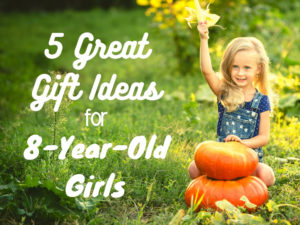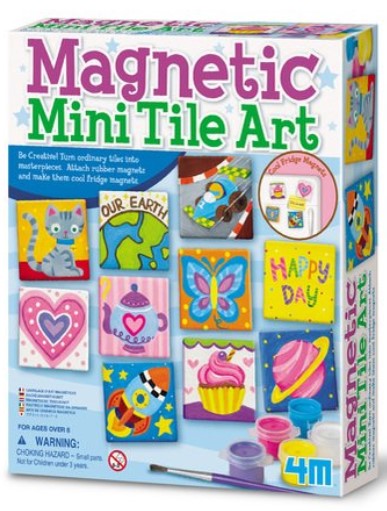 Although painting may not be their number one favorite, this gift idea is a way to create a good bond between the parents and kids. Painting can boost your child's ability to channel their feelings and emotions.
Without saying a word, children can show their feelings and emotions using different color variations. 4M Magnetic Mini Tile Art is an excellent platform for your eight-year-old little lady to show her artistic side!
Underscoring the art of color mixing and combining designs, this toy consists of eight pieces of magnetic tile – each measuring 2" x 2"- that attach to fridge doors and metal lockers. This kit also includes a paint brush and six different colors. The tile can break, so be sure to keep an eye out for your little girl when she does fun tile art!
With the Magnetic Mini Tile Art kit, your little girl can express her creativity through artwork!
2. Friendship Bracelets Craft Activity Set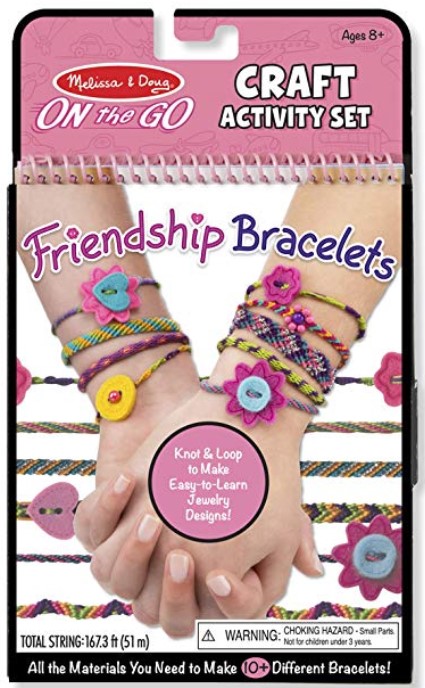 How does designing 10 beautiful bracelets sound to an 8-year-old little girl? A truly exciting idea that nurtures her motor skills and lets her discover a love for all things pretty, that's how!
The Friendship Bracelets Craft Activity Set by Melissa & Doug is all about that: creating the coolest charms and beads. This gift idea, which is a set of a beautifully colored string, and a set of attractive charms and beads, is all that your little eight-year-old needs to craft charms and bracelets she can share with friends!
She'll find it a breeze to create the friendship bracelets with a full-color illustrated instructional booklet with the details on how it's done. This entire bracelet craft activity set is handy; your little girl can create her designs wherever she wants to.
The beads in this bracelet crafts kit resemble sweet candies both in texture and appearance, making them incredibly attractive to kids. Ensure supervised play so your little one doesn't eat them!
This is perfect for the jewelry designer in your family!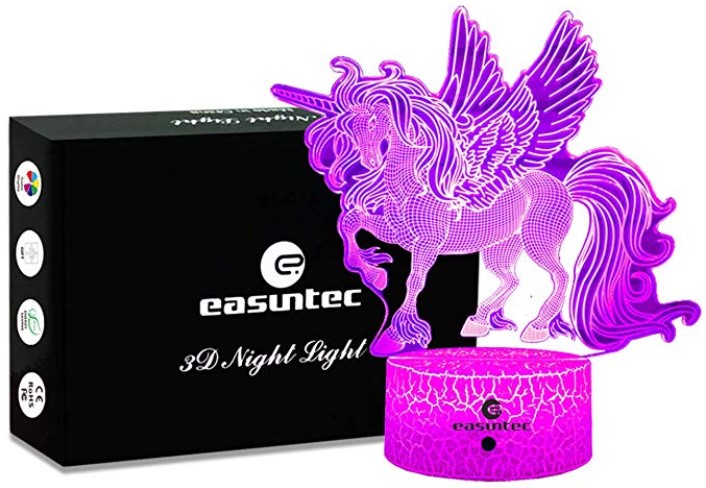 Want to achieve an ultra-fine sleep for your 8-year-old girl? Well, the easuntec Unicorn Gifts Night Lights for Kids is the perfect partner to experience night light for a relaxing overnight sleep.
Because night light is invaluable in helping us get a really good night's sleep, your growing little eight-year-old girl should have them! Exhibiting a 3D-technology effect, the Unicorn Gift Light for Kids is sure to entertain your eight-year-old and the entire family.
This product lets you play with 16 different amazing colors so the 3D unicorn is displayed in all its radiance! This is 100% radiation-free, making it entirely safe for your eight-year-old and everyone else in the family!
This Unicorn night light, which you can plug in directly or use a replacement battery for, comes with a remote control for easy access to its features.
Who doesn't love an awesome Unicorn? Where was this when I was a kid!?! … I guess I could still get one, right!?!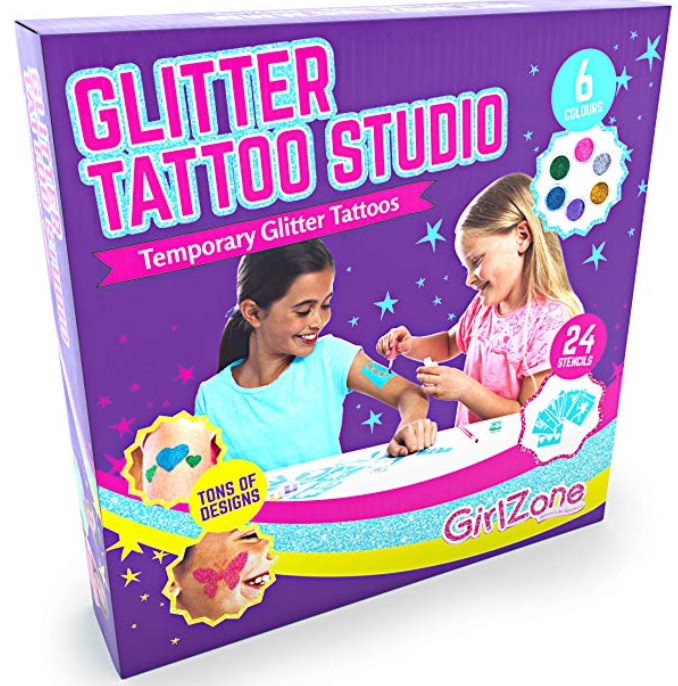 Little ladies just can't get enough of glitters! The Temporary Glitter Tattoos Kit from GirlZone lets your kid explore her creativity in a fun way!
This gift item is perfect for your eight-year-old little girl, who will surely be amazed by the 24 unique stencil designs. The kit also comes with six vibrant color pots of glitter and two glitter brushes, including a fine-tipped one for clearer temporary tattooing detail. Simply use soap and water for quick and easy tattoo removal.
All the components of this Temporary Glitter Tattoo kit are non-toxic and safe, so you can give it as a gift for a little eight-year-old without the worries! Remember, though, to supervise your kid's use of the sparkling dust-like substance.
Glitter Tattoos are the greatest!
5. 3D Cartoon Kid Watch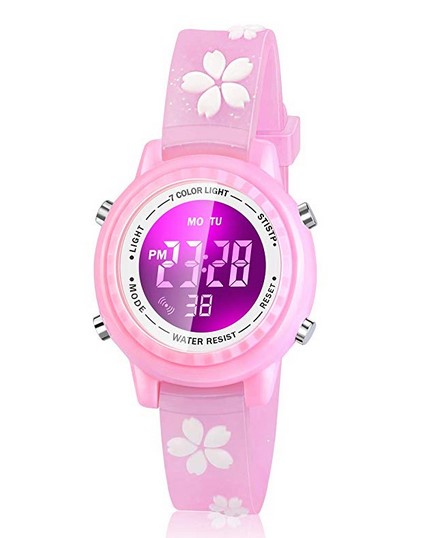 Much like adults, kids also love it when they are able to call something as their own! At 8, your little girl is now able to read and tell the time. Why not give her a beautiful watch that highlights her personality?
For an eight-year-old, a digital watch that exhibits the hours in figure is perfect for her.
Kids will appreciate the vibrant color of Viposoon 3D Cartoon Kids Watch. It is trendy for your little one to wear it anywhere she goes! This gift item can be worn all throughout the day because numbers are easy to read and during night time the kid will just press the backlight button and the seven backlight colors will appear.
Fashionable and functional, this little girl's watch comes with a range of features including an alarm clock, a calendar, and a 12H or 24H time option. This watch is waterproof and shockproof.
Perfect for the 8-year-old in your household or as a gift for your granddaughter, niece or a special friend!