Girls face an entirely new set of challenges when they reach 16. A 16-year-old girl now has a better understanding of the world around her. Whether she loves her life or struggling with it, you'll see her outlook in the way she expresses herself.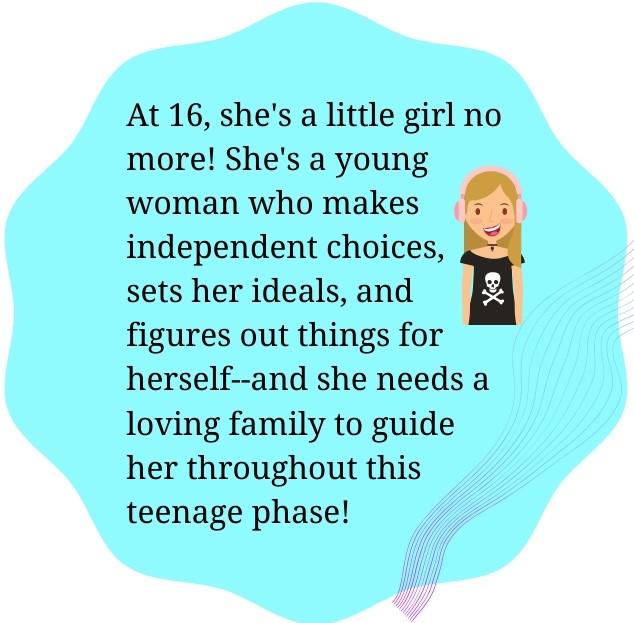 Academically, she can either excel or choose to focus on something outside the walls of the academe. She will make independent choices, set her ideals, and figure out things for herself.
It isn't uncommon for a 16-year-old girl to develop insecurities. She will start to be more conscious about her appearance and weight, and social media will play a key role in how she behaves!
A loving and supportive family who will support and guide her through her journey toward becoming an adult is what every 16-year-old girl needs!
Giving meaningful gifts that not only make her happy but also boost her self-esteem! Here are our recommended presents for that special 16-year-old girl, with prices that are reflected on Amazon as of publishing.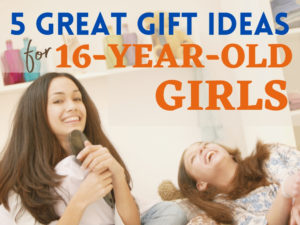 1. Beach Towel for Teens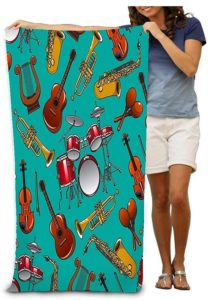 Make every beach trip extra special with this Beach Towel for Teens. This beach towel is a personality on its own!
The music-inspired design would make an excellent fit for teenage girls who want some flair on their beach towels. The material is made of quality polyester wool or microfiber that effectively absorbs water after a dip in the beach or pool.
It can also work as a mat. Simply place the printed portion top up on the sand, and she's ready for some sunbathing! If your daughter is doing yoga, this would also be a great towel to place on top of the yoga mat to absorb sweat. It can help protect the mat and preserve its quality for long-lasting use.
Swimmers will find that this item sufficiently covers their bodies as they drape this towel around. It's lightweight and can be used after hitting the gym or swimming practice. After using, place the towel in the washing machine using cold water and let it air dry.
This beach towel would make a practical and affordable gift for teenagers who are actively engaged in physical sports or exercises.
Did someone say BEACH TRIP?!? Get your 16-year-old a gift that's useful and attractive!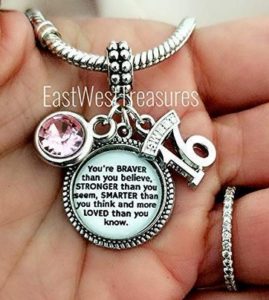 Because she only turns 16 once, this Personalized Sweet 16 Girl Charms is a memorable gift she will truly cherish.
For fashionistas, this is a versatile piece that your teenage girls will love. It's made of quality silver-steel that works well with any style. It can also be worn with any on-hand charms and trinkets.
Each set comes with a steel connector with pewter charms. It comes with an elegant customized 'sweet 16' and sparkling fancy rhinestone for an extra touch. You can have the text customized on the centerpiece to make this charm a personal one.
For teens who like to collect charms, they can mix and match this with whatever suits their fancy. It can be used in bracelets, necklaces, or as a keychain charm.
A personal gift that any 16-year-old young lady would love!
3. Airpods Case Cover Keychain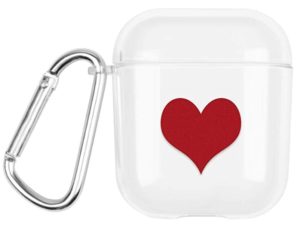 Secure her Airpods with this Airpods Case Cover Keychain. Airpods is a popular item among teens because of its quality outputs and elegant design.
Since these are wireless, losing these earbuds can be quite expensive. The need for this Airpod case is a must-have for your daughter to enjoy her ear candies for a long time.
This is made of high-quality plastic material to hold the Airpod casing firmly in place. It can take the daily abuse that comes with drops, dents, and scratches. The plastic cases come in adorable designs such as bananas, watermelon, a heart pattern, egg, and avocado. It's a cute case fitting for her age and style!
This fashionable gift item comes with a carabiner keychain that she can easily attach in her belt loop, bag, or pouch. With this case, she can easily access her Airpods with ease and convenience. It is fitted for an Airpod charging case so she can charge immediately if the batteries are low.
Cutout port makes for easier access without detaching the charger case out of the case cover. With this case cover, her Airpods are tucked neatly and protected from accidental liquid splashes. It can take some physical force, so she doesn't have to worry about accidental bumps as she hurries along the hallway for class.
For a $2.49 case cover, misplaced Airpods will never be an option again!
Airpods can be pricey – Help your young lady keep up with them with this neat little carrying case! For the price, this will save you a bundle!
4. Round Desktop Organizer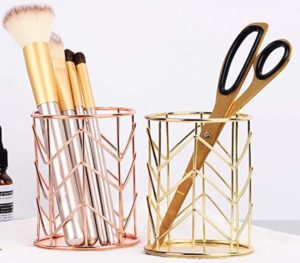 Complete her new study place with this Round Desktop Organizer from Dergo. For aspiring painters and writers, this item would make an excellent organizer that keeps everything in one spot!
Made of durable and non-toxic materials, this rose-gold desktop organizer color gives a touch of elegance and sophistication with its Caspian blue, black, dove gray, and warm nude settings.
Also ideal for aspiring make-up artists, this desktop organizer is a must-have for brushes and other make-up tools. As a young artist at work, this would provide easy access to all her brushes taking out the hassle of fumbling through traditional foldable organizers.
Young crafters and writers will find this a useful item to keep their pens, highlighters, scissors, and brushes in place. Being organized will help them improve their focus on honing their skills minus the distraction of clutter.
It would be an ideal and practical gift to give your teenage daughters who are planning to revamp their study space too! Why not give her three more to add to her collection? This versatile piece is a steal for only $2.59!
Organization is key to keeping your 16-year-old on time with those important art projects! Or, getting ready for school in the morning – Or, perhaps locating a pencil for homework!
The Round Desktop Organizer from Dergo can be used in any application.
5. Large Tassel Pouch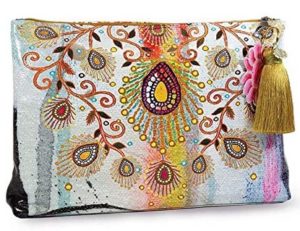 This chic Large Tassel Pouch holds all their essential items on-the-go. Carrying a bag can be inconvenient for practical girls who need only a few items for the trip.
This tassel pouch provides just the right size that's portable and fashionably chic at the same time! A work of art, this pouch's intricate and colorful design is an appealing centerpiece on its own.
It can be worn with a casual dress for a night out with friends. Pair this with a cocktail dress, and this would make a classy clutch bag suitable for attending formal events.
For short trips and vacations, this would make a fantastic accessory and organizer for personal items such as make-up and toiletries. Upon arriving, take out the items, and it's good to go as a regular pouch to carry her wallet, make-up, keys, and phone.
She also has the option of removing the tassel feature to make it a cute keychain. For a reasonable price, your teens will surely love this boho-chic pouch for any occasion!
The fashionable Large Tassel Pouch is a great gift!