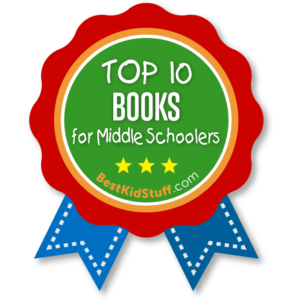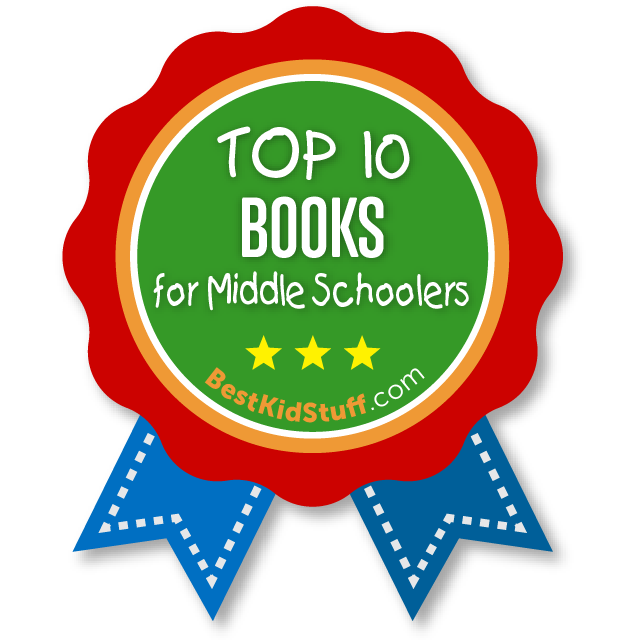 Middle School is exciting and chaotic, but nothing calms the body and opens up the imagination quite like a good book. It's the perfect escape from all of the confusing hormones and challenges of these awkward years. But how can books compete with screen time?
The struggle is real- asking a young teen to put down their phone and engage with something else- anything else can be a real challenge. The good news is that with a little encouragement, we have found that tweens and teens still get wrapped up in a good book.
Of course, not just any book can capture the attention of today's middle-schoolers, you'll want to find stories that capture the mind and keep your kid hooked (in the right kind of way). We have found a number of older titles that stand the test of time and newcomers that are sure to have your child completely engrossed and likely looking for the sequels- see what we did there?
To come up with our picks, we surveyed all of the books that regularly ranked among the best for kids around this age. We looked for variety as we aren't expecting each kid to be exactly the same. What we came up with are books that approach topics common in middle school, books that are written in a way that captures the imagination, and books that are going to be ones to come back to throughout life.
Take a look at our metrics:
Relevant to Teens and Tweens (33%): We selected stories this age can really connect with. Let's face it, something completely irrelevant is going to start collecting dust.
Captures the Imagination (33%): We selected titles that created engrossing and engaging worlds that completely got us sucked in.
Timeless (33%): We can't imagine a life without some of these titles, and we know that most teens and tweens feel the same way
---

Holes is the story of Stanley Yelnats a young boy living in poverty who inherits his family curse from his "pig-stealing-great-great-grandfather" Elya. The story contains multiple plot lines that take place at various points in time. One of those centers around a place called Camp Green Lake, a juvenile correction facility that is neither a camp nor a lake. Stanley and other boys are required to dig five feet wide and five feet deep cylindric holes. The aim is to build character but Stanley begins to expect that their task is connected to something more.
Lois Sachar crafted a novel that once again far surpasses the film adaptation. Holes is filled with memorable characters and intricately connected stories. In 1999, a year after it was published, Holes received the Newbery Medal for its distinguished contribution to American literature. Your middle schooler won't be able to put this one down, and we feel certain that you won't either.
Metrics
Score: 100
Relevant: 100
Engrossing: 100
Timeless: 100
Pros
Great Characters
Amazing Plot
Fun
Cons
Not a Thing, This Book is Pure Perfection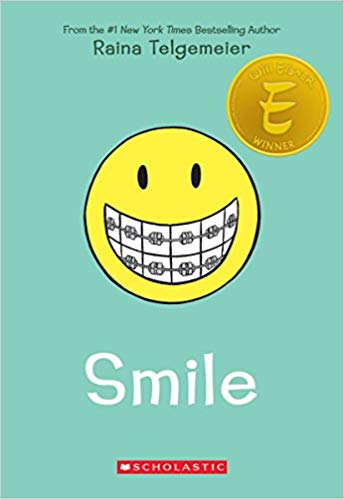 Smile is a graphic novel written by Raina Telgemeir that was met with positive acclaim from readers and critics alike. Initially, the book was a webcomic but was officially published in 2010.
It is a coming of age story that is sure to help your middle schooler navigate the awkward years of "teendom." If your child loves Smile, they may enjoy all of Raina Telgmeir's other books.
Smile is the true story of what happened to Raina after she was racing her friends back from girl scouts, tripped and damaged her mouth. It takes place over the course of 4 years-showing the transitions from child to adolescent. This page-turning graphic novel is a lot of fun and touches on themes in a very real way for middle school-aged kids.
Some of the themes include friendships, mean girls, bullies, boys, and other such dramas. Most parents report that once their child picks up this book they drop the screen and become completely engrossed. Smile is an absolute win-win!
Metrics
Score: 99
Relevant: 99
Engrossing: 99
Timeless: 99
Pros
Fun Graphics
Relatable Character
Interesting Story
Cons
Not Everyone Loves Graphic Novels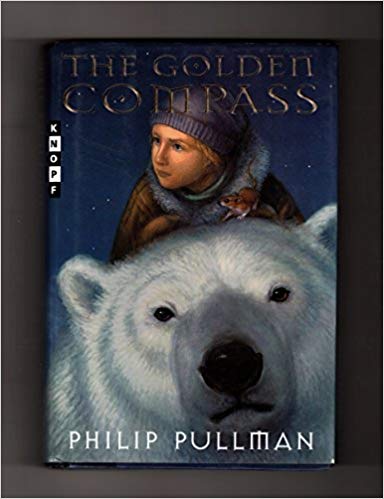 The Golden Compass is the American title for the book Northern Lights written by British author and knight, Philip Pullman. It is a fantasy novel that takes place in an alternate universe.
This is the first book in a three-part series known as the "His Dark Materials" series. This book was published in 1995, and in 2007 won the public vote for the "Carnegie of all Carnegies." The book won both the Carnegie Medal and the Guardian Children's Fiction Prize.
The story is set in a parallel universe where humans are accompanied by daemons- talking animal spirits that are shape-shifters that serve to aid their human companions. The main protagonist is a 12-year-old girl named Lyra Belacqua. She lives under the supervision of the headmaster of Oxford and becomes wrapped up matters only concerning adults while spying on Lord Asriel's lecture on "dust."
A series of events causes Lyra to flee and bringing along with her the alethiometer- a truth-telling device she mysteriously knows how to use. She encounters gyptians, witches, and panserbjorn as she makes her way to the North to free the children who have been captured by the Gobblers.
Being the first in a trilogy, the Golden Compass is just the beginning of the epic adventures of Lyra and the friends she encounters along the way. Will Lyra discover the origin of the truth about this mysterious dust?
This is an epic novel and sure to be popular with kids and adults.
Metrics
Score: 98
Relevant: 96
Engrossing: 100
Timeless: 98
Pros
Great Character
Fun World
Sequels
Incredibly Imaginative
Cons
Some of the Themes are Advanced
4. The Secret Garden by Frances Hodgson Burnett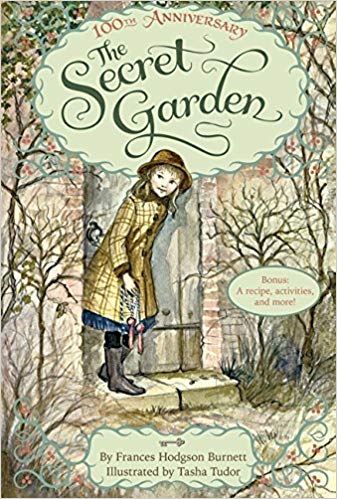 The Secret Garden is a classic piece of children's literature that was published in 1911. It was written by Frances Hodgson Burnett and has since been made into a number of film and stage adaptations. The story is touching, endearing, and still relevant for children today.
It is the story of Mary Lennox, a young girl who grows up with neglectful parents and is born in India. Mary undergoes a series of traumas that explain her poor attitude and demeanor. Her parents who don't love her, to begin with, are killed by cholera and she is later shipped to England to live with a relative.
Before long, Mary meets a maid Martha Sowerby who tells her about a beautiful walled garden- a haven for the late Mrs. Craven. Mary begins to explore the ground and soon finds the key to the lost garden. Along with her new friend Dickon, Mary begins to learn how to garden. One night, Mary discovers a secret bedroom and is surprised to see a boy living there named Colin. Colin is crippled but soon makes a recovery in the newly-found secret garden.
This heartwarming story discusses the importance of a human reconnection to nature.
Metrics
Score: 98
Relevant: 96
Engrossing: 98
Timeless: 100
Pros
Beautifully Written
Inspiring Story
Wholesome
Great Characters
Memorable
Timeless
Cons
Some Kids May Find This One a Touch Dated
5. The Hunger Games by Suzanne Collins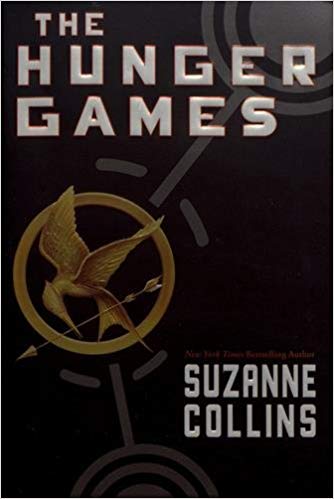 The Hunger Games is the first in a trilogy. Since its release in 2008, The Hunger Games has been translated into 26 languages and has been made into a major motion picture. It has managed to drum up a fan following that can be likened to Harry Potter and in just three books.
The Hunger Games is sure to be a page-turner and one your Middle Schooler will be reading again and again. It is set in Panem after an apocalyptic event that is not disclosed. The world is divided into 13 districts where one boy and one girl are selected using a lottery system to engage in a battle royal. During the 74th Games, Katniss Everdeen volunteers to fight in place of her sister Primrose.
The Games begin and throughout the book, we follow Katniss, Rue, and Peeta as they fight to stay alive. Author Suzanne Collins aims to discuss the important themes of poverty, the psychological effects of war and oppression, perseverance and preservation, and in some ways what it is like to be a teenager in the savage arena of life.
We can't help but see The Hunger Games as a powerful allegory.
Metrics
Score: 98
Relevant: 96
Engrossing: 100
Timeless: 98
Pros
Fun
Exciting to Read
Great Sequels
Interesting Characters
Inspiring
Cons
Some of the Themes are Mature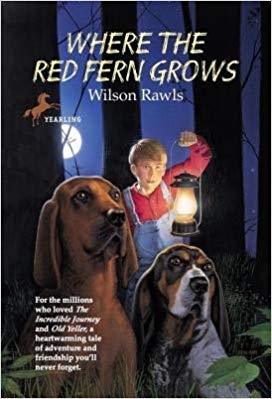 Where the Red Fern Grows is a classic story of a boy and his dogs. Since its publication in 1961, Where the Red Fern Grows has rapidly become one of the most-read children's books of all time, and it is regularly listed as required reading in American public schools.
The book touches on a number of important themes including love and loss. The story is set in the Ozarks and is the story of a boy named Billy who wants to raise dogs. He works to save his money and purchases two puppies- two Redbone Coonhounds and names them Old Dan and Little Ann. He trains them to hunt raccoons and they soon become expert raccoon hunters.
Bill Dan and Ann form a strong bond and love for each other. One night Billy tries to save his dogs from a mountain lion. In the end, they save him but Dan becomes fatally injured. Ann's love for Dan causes her to lose her will to carry on and she also dies. The red fern grows between their graves- a sign, according to Native American tradition, that an angel planted the fern.
Though sad at times, Where the Red Fern Grows is an engrossing book that will surely be a favorite for generations to follow.
Metrics
Score: 97.6
Relevant: 95
Engrossing: 100
Timeless: 98
Pros
Memorable Characters
Beautifully Written
Heart Warming
Amazing Story
Shows Bravery
Cons
Not All Kids Will Be Able to Relate
7. The Crossover by Kwame Alexander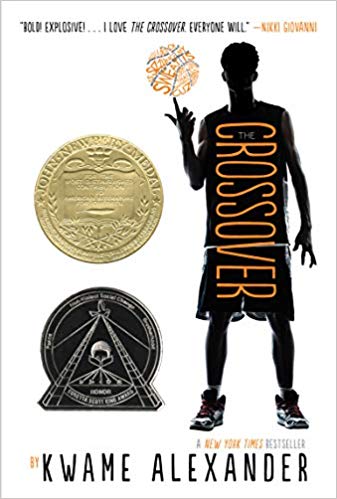 The Crossover by Kwame Alexander was published in 2015. It has since won the Newbery Medal and the Coretta Scott King Award Honor. The entire book is written in verse and is a very quick read suitable for any middle schooler but will certainly be a favorite among kids who love basketball.
The Crossover is the story of two brothers Josh and Jordan twins who love basketball. Josh and Jordan are both in middle school and the story highlights all of the changes that take place during these tumultuous times. To top it all off, their Dad Chuck is experiencing some health concerns and his health declines gradually throughout the book. Chuck is a former professional basketball player.
The relationship between brothers Josh and Jordan starts to fall apart when Jordan gets a girlfriend and their tensions are taken out on the court. The book culminates with a tragedy- the death of their father Chuck. Towards the end, we start to see that Josh and Jordan take important steps to start rekindling their friendship.
The Crossover is a realistic glimpse into the lives of Josh and Jordan and one we think will surprise you.
Metrics
Score: 97.6
Relevant:100
Engrossing: 95
Timeless: 98
Pros
Very True to Today's Life
Relatable
Good Character Development
Unique Style
Cons
Not Everyone Likes Basketball
Not Everyone Will Like the prose
8. Bridge to Terabithia by Katherine Peterson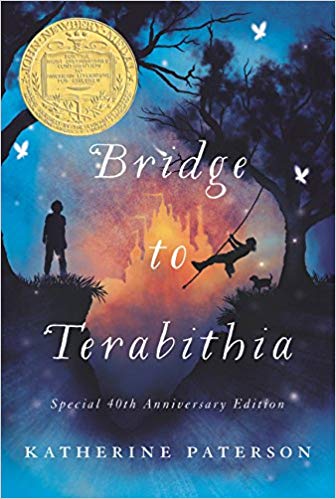 Inspired by events in her life Katherine Peterson wrote Bridge to Terabithia. The story was considered a tragedy and was not initially met with much acclaim due to its dealings with death. Now in 2019, the story feels less threatening and rather more like a gentle story that helps young people at least begin to process love and loss.
The story does not end tragically but rather shows the full circle of life while touching on some of life's more troublesome themes. It won the Newbery Medal in 1978.
It is the story of two best friends Jesse and Leslie. Like with so many great friendships, Jesse and Leslie have a lot to learn about one another. The two create an imaginary kingdom known as Terabithia- a place they go and play to escape what can be the awful realities of life.
The plot is very relatable to children in middle school and follows the stories of Jess and Leslie as they confront bullies, process crushes, and navigate what it feels like to be "different" from those around you. Sadly, Leslie drowns while trying to cross the stream into Terabithia. Jesse's not with her that day- and he feels the shock tremendously. Eventually learning that life keeps going despite the loss, Jess builds a strong bridge and crowns a new girl the queen of Terabithia.
This sad story is engrossing and will be one to stay on the shelves for all to read. We think this is a good one for kids and adults.
Metrics
Score: 97.3
Relevant:95
Engrossing: 97
Timeless: 100
Pros
Well-Written
Thoughtful
Beautiful Story
Realistic
Cons
Can Be Extremely Sad at Times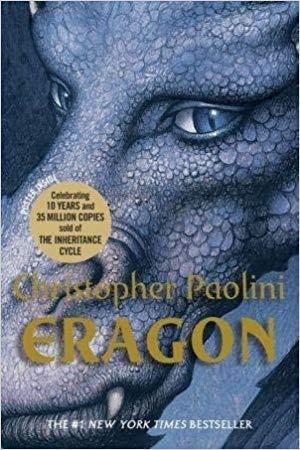 Christopher Paolini was only a teenager when he published Eragon the first book in The Inheritance Cycle.
If your middle-schooler likes fantasy books and even if you're not sure and just want to encourage reading, try this page-turner- written by a teen and certainly appropriate for middle school kids. Eragon was initially published by Paolini in 2001 but was discovered by Carl Hiassen, revised and then republished by Alfred A. Knopf's publishing company in 2003.
We like this fantasy novel because it really does compete with the stimulating powers of phones and tablets. So, if you want your kid to choose reading, give Eragon a shot.
Eragon is a farm boy who lives near Carvahall. While out hunting he discovers a blue dragon egg, and after it hatches secretly raises the dragon himself. One day the farm burns down thanks to an evil king. Seeking revenge, Eragon heads out with his dragon Saphira to hunt down King Galbatorix.
Eragon has a companion with his friend Brom he gives him the sword of Zar'roc. Eragon embarks on an epic quest and learns sword fighting, native Elvish languages, and the art of becoming a dragon rider- someone whose purpose is to protect the land.
This epic quest is sure to sweep your young one's imagination right away with the characters in it.
Metrics
Score: 96.3
Relevant:95
Engrossing: 100
Timeless: 94
Pros
Fun
Exciting
ons of Interesting Characters
Fun World to Explore
Great Sequels
Cons
Sometimes You Can Tell it Was Written by a Teenager
10. Ghost by Jason Reynolds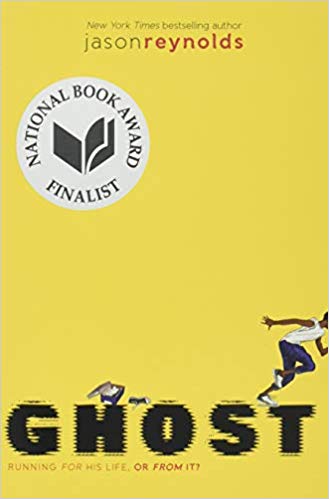 We selected Ghost as it represents a large group of young people in America today, that and the book is award-winning and very inspiring. It was written by Jason Reynolds in 2016 and is a witty story with believable characters that you will want to follow along with into all of the other Jason Reynolds books that follow.
Castle "Ghost" Cranshaw has been running ever since the incident- the moment his Dad pulled a gun on him and his Mom. After the trauma, Ghost has a lot of energy to burn and does so at his elite middle school track club. He's been talent-spotted by Coach an ex-Olympic medalist.
Coach and others in the community work together to help Ghost wrangle in his behavior and put his talents to positive use. The story is filled with funny anecdotes and hilarious clashes with the other kids on the track team all the while dealing with issues like anger, bullying, gun violence and more.
We think the Coretta Scott King Award Honor winner Jason Reynolds has delivered a real winner with Ghost.
Metrics
Score: 95.6
Relevant:100
Engrossing: 94
Timeless: 93
Pros
Very Funny
Relatable
Interesting Characters
Lots of Books To Follow
Discusses Difficult Topics in a Clever Way
Cons
Some of the Topics Are Mature
Doesn't Feel Timeless
RElated book "stuff"