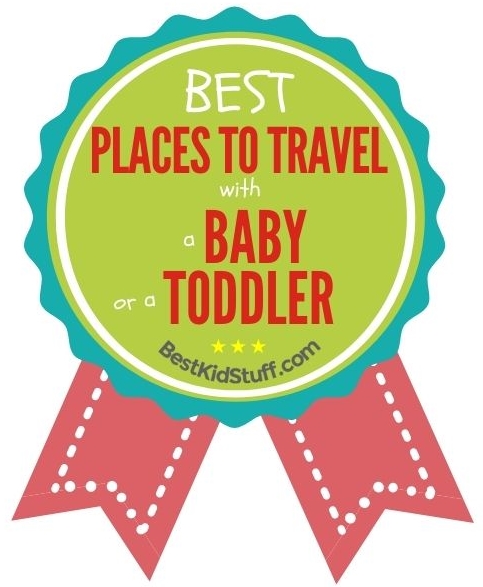 Traveling with your baby or toddler can be a meaningful journey. Your little one, along with you, can enjoy a lot of firsts and make new memories. That said, the importance of finding a baby- or toddler-friendly place cannot be overstated!
Finding a US destination that is child-friendly—and suitable for the grown-ups, too—can be daunting for parents! The very thought of it can send parents canceling the entire plan, and for good reason.
The preparations can be overwhelming at times, especially for first-time parents. Some of the stress comes from the constant diaper changes and food preparation. And it's not only about kid-friendly restaurants with high chairs either!
With some facilities in the United States (and in many other countries, for that matter) not exactly baby-friendly, the adventure trip can easily turn into an ordeal for you or your entire family. But we believe there's a perfect place out there for you and your little bundle of joy, whether you're up for a relaxing break or feeling a little more adventurous!
Ranking Methodology
In collating our list of the best places to travel with babies and toddlers, we considered these factor points:
Child safety comes first. Always! Creating and maintaining a safe environment should be every parent's foremost concern when traveling with their little ones. A trip to any place in the US entails checking for the dos and don'ts. Is the place known for its superior security systems? Is there security everywhere so that you can approach a police officer, security personnel, or a person of authority when the need arises?
The place must provide an educational exploration for your child. Are the particular destinations designed to welcome the entire family and make it a visit to remember for the little one? Will it not be too distracting for your baby, who may be asleep most of the time and unable to explore as much just yet?
Kids must enjoy the place as much as they learn from everything it offers. Under your watchful eye, your toddler should be able to explore freely, even with restrictions and within limits. Give your little one a chance to satisfy their curiosity in the safest way possible.
The place should be friendly to parents, too. A facility that allows you to carry your essentials everywhere and offer designated areas for breastfeeding or changing diapers is a must-visit for every parent!
Are you ready to set your plans in motion? Our list of the ten best places in America to travel with a baby or toddler specifies the cities and their many must-go places: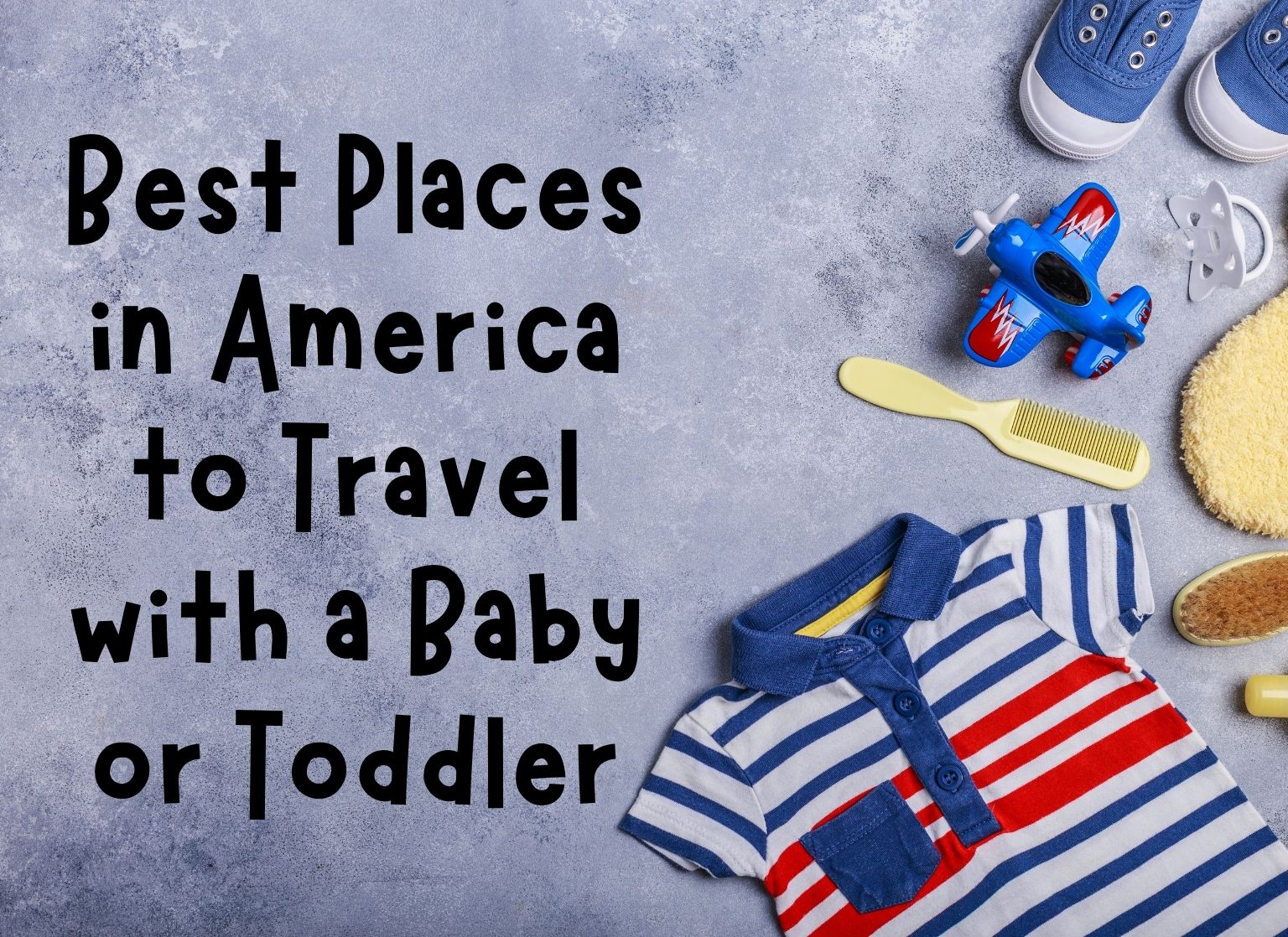 1. New York City, New York
Central Park | Statue of Liberty | Broadway | Top of the Rock | Empire State Building | Brooklyn Bridge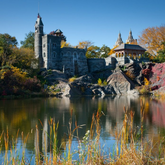 New York City is one of the perfect places to take your baby or toddler. The city offers a balance between nature and the concrete jungle. Time Square and the Upper East Side give you a better feel of the city and shopping. Visiting parks like Central Park and Brooklyn Bridge Park is a great addition to your travel itinerary. Central Park offers a sprawling 843-acre of greenery and open spaces for your toddler to play around. You can even catch a carriage ride to tour around the park.
Plus, getting around is easy. You can walk anywhere and take your baby using a baby carrier or a lightweight stroller. There are different modes of transportation available, including taking the subway and hop-on-hop-off buses, which are stroller-friendly. There are also accommodations along with the Midtown that are near tourist attractions. There are baby-friendly hotels where you can request a crib so your baby can get a good rest after a long day.
Aside from popular sites like Broadway and the Statue of Liberty, NYC offers picturesque views for you and your little one. You can check the view of the famous New York City skyline through viewing decks from the Top of the Rock. The Empire State Building is a top choice for this activity as well. Taking the stroller across the Brooklyn Bridge is also a great way to observe the city skyline while getting some much-needed fresh air.
Protocols may be currently in place for visitors exploring the bridge where crowds usually build up, but overall, NYC offers fun activities while giving your toddler a chance to enjoy open urban spaces.
2. Phoenix, Arizona
The Phoenix Zoo | Old Town Scottsdale | McCormick-Stillman Railroad Park | Hole in the Rock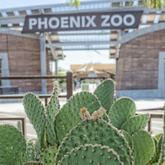 Whether you want to enjoy the winter or summer break, Phoenix, Arizona, is a great travel destination to bring your toddler. To enjoy the beautiful scenery of Phoenix, you can plan a hike or a stroll to some of its attractions. The Hole in the Rock is a popular spot for toddlers. You can reach the top through a short hike and enjoy a good vantage point of Phoenix's mountain ranges.
You and your toddler can also go on longer hikes through different trails. The Papago Park offers different trail options that are easy for trekking, even with a stroller. The Phoenix Zoo and the Desert Botanical Garden are toddler favorites! Check out different desert plants and follow the Discovery Loop Trail at the Desert Botanical Garden. Aside from housing different animals, you can also cool off at the Phoenix Zoo's splash pads. Both attractions limit their crowds, so book your tickets in advance!
Another destination worth checking is Old Town Scottsdale. The whole area has a wild west aesthetic, so you'll feel like a cowboy going through the different restaurants and gift shops. Ride the miniature trains and go on the carousel with your little ones at the McCormick-Stillman Railroad Park. Aside from the rides, your kid can enjoy playing at the park's themed playgrounds. In terms of transportation, Phoenix is an easy place to get around. You can commute through their metro rails and buses or opt for a car rental since some areas may be far to reach.
3. Orlando, Florida
Crayola Experience | Disney World Resort | Orlando Museum of Art | Madame Tussauds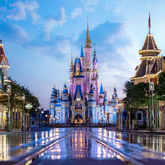 Orlando can be a fantastic place to visit, even for babies and toddlers! You don't have to worry about your safety since most establishments follow the prescribed health standards. You can bring your toddler's imagination to work at the Crayola Experience. The attraction features over 20 interactive activities, so your kid will have plenty of fun. Other museum choices include the Orlando Museum of Art and Madame Tussauds.
Orlando is home to many theme parks such as LEGOLAND, SeaWorld, and Magic Kingdom Park. One of the most popular ones is the Disney World Resort. Dubbed as "the happiest place on earth," your kid will surely enjoy meeting Disney characters like Mickey Mouse and Disney Princesses. They can enjoy different child-friendly rides and interactive studios. Best of all, most Orlando attractions offer free entry for 3-year-olds and younger. There are also a lot of baby care centers and diaper-changing stations placed in strategic locations within the parks.
While in Orlando, you can also enjoy the outdoors by visiting Gatorland, where your kid can play in different splash areas. They can also get a chance to interact closely with different animals, including llamas and alligators. After a day of exploring the animal world, relax in some of Orlando's world-class resorts. Enjoy a laid-back time with your toddler at the Sheraton Resort or Lake Buena Vista Resort and Spa.
4. Charleston, South Carolina
Sullivan's Island | Kiawah Island | Fort Sumter | Maritime Museum | South Carolina Aquarium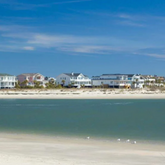 You and your toddler can get in touch with history while enjoying the popular spots in Charleston, South Carolina. The town generally has nice weather and convenient transportation, making it ideal for visiting families. Experience a carriage ride around Charleston and visit several historical blocks and landmarks. The ride is safe for babies and toddlers. Plus, you'll get to know more about the town's history through a local tour guide.
Charleston is a beautiful place that is close to the beach. The town is surrounded by beautiful beaches, such as Sullivan's Island and Kiawah Island, which offer different activities like kayaking and fishing. Soak up some sun for you and your baby and enjoy the fresh, salty air. You can also have your lunch or snack by the shore through different restaurants. The public beaches are clean and even have their own changing facilities.
Your kid will also enjoy riding a ferry to Fort Sumter. While there, you can get in touch with important historical events through the Maritime Museum. You can also visit the South Carolina Aquarium and let your kid explore the underwater world. It houses different aquatic animals like turtles and sharks. You'll surely enjoy their dive shows as well. Do note that the peak seasons for Charleston are during Spring and Fall, so it's recommended to book your reservations ahead of time.
5. Ventura County, California
Ventura Harbor Village | Channel Islands National Park | Downtown Venture | Ventura Pier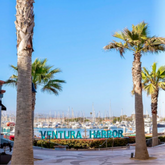 Do you or your kids love the outdoors and the beach? Ventura County offers just that and more fun activities for the entire family. This place is located along the pacific coast so you'll surely have a lot of harbor and beach views. For starters, you can visit the Ventura Harbor Village and enjoy an amazing view of parked boats. Your toddler will surely enjoy riding a pedal boat or even jet ski. The activities are safe and regulated by port authorities. Everyone's asked to wear masks, and the equipment is regularly sanitized.
Another great attraction in Ventura is the Channel Islands National Park. Choose from the park's five islands and enjoy the boat ride along the way. You can observe different marine animals through whale and dolphin-watching tours. The islands offer various activities like kayaking and snorkeling. You and your baby can get a bit of sunshine while having a picnic or going on a hike. The islands are equipped with baby-friendly facilities, so changing diapers won't be a problem.
On the other hand, Downtown Venture offers a more relaxed vibe. Stroll through the area's antique shops and art galleries. Take beautiful snapshots of your toddlers in front of different art installations and wall paintings. There are numerous cafes and restaurants for you to try! While exploring downtown, you can also check out the Ventura Pier. It offers a sand playground that your kid will surely love. Don't forget to bring your sunscreen; you're going to need a lot of it while in Ventura!
6. Sedona, Arizona
Slide Rock State Park | Boynton Canyon Trail | Red Rock State Park | Verde Canyon Railroad | Eagle's Nest Loop | Cathedral Rock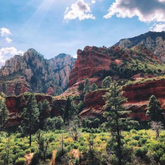 Sedona is an ideal travel destination for families with babies or toddlers. Spend your summer hiking along Sedona's trails or parks and enjoy the stunning view of the area. Enjoy hiking along kid-friendly trails in West Fork or Slide Rock State Park. West Fork is generally safe since it offers a flat trail. Crowds may build up fast, so it's best to go there early. Aside from hiking trails, Slide Rock also has swimming areas and orchards.
The Boynton Canyon Trail and Red Rock State Park offer great hiking options that are safe for kids. Get a closer look at iconic spots, such as the Eagle's Nest Loop and Cathedral rock along the way. One way to have a complete look at Sedona is through their Pink Jeep Tours. You and your kid can sit back riding a 4×4 while enjoying the view of popular sites. See the red rocks up close by riding a train on the Verde Canyon Railroad. Both rides are safe for babies and toddlers and are great family activities.
If your kid is fond of animals, you might want to book a ticket to the Out of Africa Wildlife Park in advance. Here, you'll get to see different animals like zebras, lions, and giraffes. Be entertained with their safari shows with tigers and giant snakes. Aside from the outdoors, Sedona also offers different indoor attractions like the Exposures International Gallery and Sedona Heritage Museum. You can also shop through Uptown Sedona or buy toys at the Tlaquepaque Arts & Crafts Village.
7. San Diego, California
Torrey Pines State Natural Reserve | Knott's Berry Farm | SeaWorld San Diego | Belmont Park | La Jolla Cove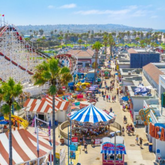 Whether you're looking for a place with hiking trails, beaches, or theme parks, San Diego offers a mix of activities for you and your little one. If you're up for some hiking, the Torrey Pines State Natural Reserve offers a great view of the ocean while descending a cliff. Sounds scary? Don't worry; the reserve has a Discovery Trail option that's easy and perfect for children. You can even bring along a stroller so your baby can get some fresh pine-scented air!
San Diego has a lot of theme park options. SeaWorld San Diego offers thrilling rides, and animal shows that your kids will surely enjoy. You can even book a Penguin Encounter Tour and get an up-close look at these cute creatures. You can also visit some San Diego-grown theme parks like Knott's Berry Farm, which is known as America's first theme park, or the Belmont Park. Knott's has plenty of kid-friendly ride options, while Belmont offers a great beachfront view enjoying their contemporary rides. While inside the attractions, it's best to wear a face mask and follow social distancing.
Going to the beach is always a good idea. The La Jolla Cove is a great option to visit for a quick dip and a bit of a stroll along the parkway. Your toddler can safely enjoy swimming at the Children's Pool, a small area protected by a sea breaker. The area also features some dining and shopping options that the whole family can enjoy. In terms of transportation, renting an SUV or van may be a great option to go around San Diego. It's best to book one beforehand and research the different parking options near popular attractions.
8. Houston, Texas
Hermann Park | Japanese Garden | McGovern Lake | Houston Downtown Aquarium | Space Center Houston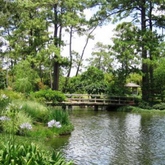 Houston, Texas, is one of the best child-friendly places in the country. It offers a mix of outdoor and indoor attractions that are guaranteed to give your little one an awesome experience. If you want to take a stroll and enjoy some green space, Hermann Park is a great option for you. This park offers a lot of walking spaces for you and your baby. You can take the stroller with you and go around the park's different lovely spots like the Japanese Garden and McGovern Lake.
For animal-loving toddlers, Houston has plenty of attractions! The Houston Zoo is a famous destination for kids, enabling them to explore the exhibits and have fun at their water play park. With over 4,000 exotic animals, get a chance to have a close encounter with some of them like sea lions, sloths, and orangutans. On the other hand, the Houston Downtown Aquarium will give your toddler a chance to observe different aquatic animals through their wall-to-wall aquarium. Aside from their exhibits, your family can also enjoy a meal while observing scuba divers doing fish-feeding.
You can visit several museums and indoor play spaces around Houston to enjoy indoor activities. The Space Center Houston is a great attraction to visit, especially if your toddler's curious about rockets and outer space. The center houses plenty of space artifacts like moon rocks and interactive exhibits that will surely fuel your toddler's astronaut dreams. Several new health and wellness protocols have been implemented to keep guests safe while exploring indoor attractions.
9. Atlanta, Georgia
Children's Museum of Atlanta | Georgia Aquarium | SeaVentures | Plaza Fiesta | Farmer's Market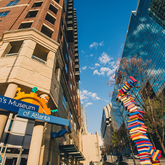 Planning a vacation to Atlanta, Georgia, offers a selection of exciting activities for the whole family, even for your toddler. Going to different museums, such as the Southern Museum and Center for Puppetry Arts, exposes your kids to new things. The Children's Museum of Atlanta does that, plus more! Your child can get creative by joining art activities like finger painting and dance sessions. Most of the attractions have limited admissions for your safety, so it's best to book your tickets ahead of time.
Aside from the Children's Museum, the Georgia Aquarium is a popular attraction in Atlanta. Prepare to be amazed by the marine wildlife like whales and sharks. You can also enjoy interactive activities such as petting a stingray and a live sea lion show. You and your toddler can visit the Zoo Atlanta for more animal interactions. The establishment houses different animals like pandas, elephants, and gorillas. The Adventure Cubs program introduces your little one to different animal habitats.
While you're in Atlanta, you can also enroll your toddler at SeaVentures for some free swimming lessons. Through their Baby Splash Class, your toddler will get a chance to get comfortable and be confident swimming in pools. The Buford Highway offers a lot of spots like the Plaza Fiesta and Farmers Market for a fun stroll. Go shopping and try out different snacks through an array of food shops. Your kid will surely enjoy an ice cream or two while playing at the arcade.
10. Wilmington, North Carolina
Fort Fischer Recreational Area | Masonboro Island | Carolina Beach State Park | Museum of the Bizarre | Wilmington Railroad Museum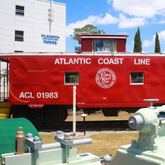 Looking for a destination to spend the summer vacation? Wilmington offers a lot of under-the-sun activities for you and your toddlers. Be sure to pack a lot of swimming clothes for the entire family. The Fort Fischer Recreational Area is a great place for you and your baby to soak up on the gentle waves and get plenty of sunshine. The area is complete with changing facilities and restrooms, so changing your baby's diapers won't be a problem. Be sure to check the weather first before visiting as there may be heat advisories from time to time.
Another destination worth checking is Masonboro Island. You can join its kid-friendly tours where you can explore the different ecosystems present on the island. The tour guides are very accommodating and great with kids. You can easily spend hours picking shells or building sandcastles at the shoreline. Additionally, the Carolina Beach State Park is a great destination for outdoor activities. Your toddler will surely enjoy exploring all the greenery while hiking around the park's trail. With the help of a Park Ranger, explore and learn more about the native Venus Flytraps growing in the area.
Aside from the fun water activities, you can also explore different museums, such as the Museum of the Bizarre. Your kid will have fun exploring the different curiosities and seeing some magic. The Wilmington Railroad Museum should be part of your itinerary if your child is into trains. Observe different train displays and models while checking the life-size boxcars. Visiting museums is ideal, especially since most establishments can accommodate strollers. You'll have to take note of the healthy safety precautions set like proper sanitation and wearing of masks.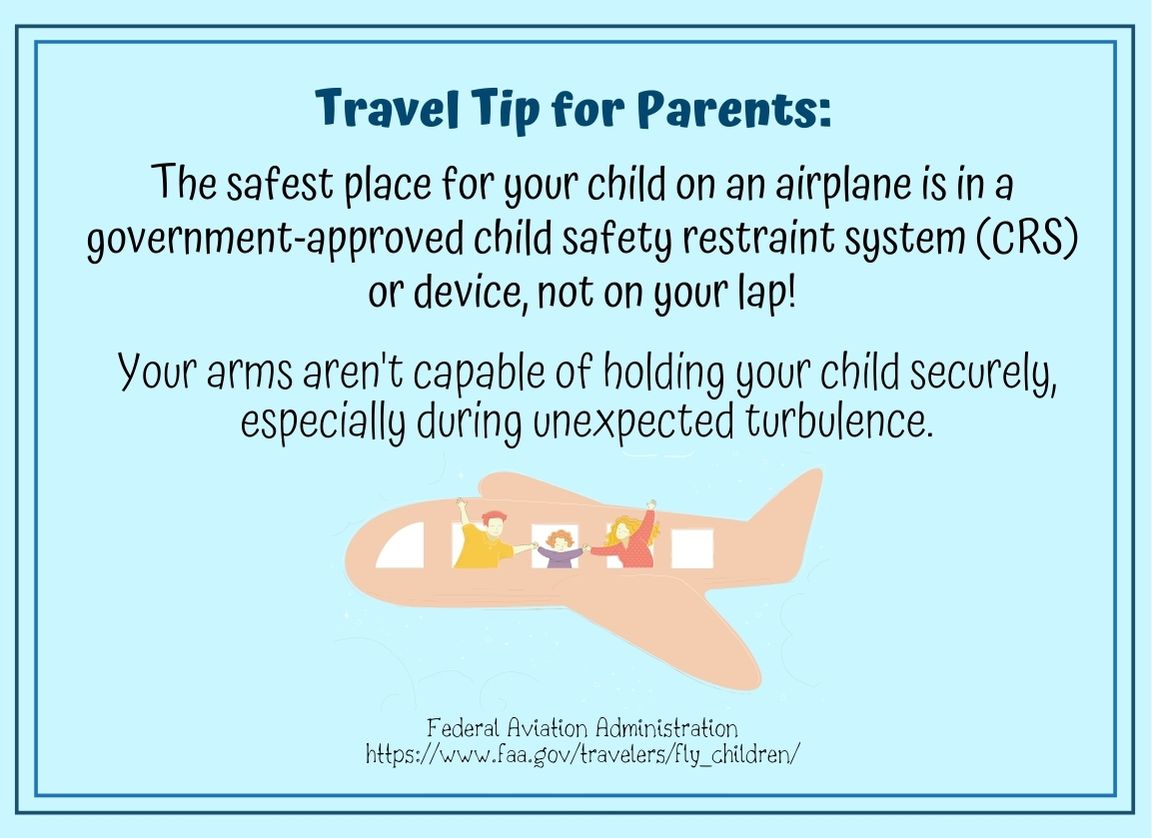 Here's a Tricky Must-do For Your Trip: Packing and Renting Baby Essentials
Attention, first-time travelers: nothing will ever prepare you for your first trip. Choosing the destination is only the start. You'll have to book your flights, arrange your accommodation, and pack your essentials. Expect many unexpected detours and "I wish we had brought the.." moments. But that's part of traveling with a baby.
Some parents may be unsure about what to pack. Overpacking is often a problem, so creating a list long before your scheduled trip makes sense. Start with the essentials such as diapers, baby wipes, and changing pads. Store breast milk or formula safely and bring along bibs and baby bottles. Pack your baby's favorite toys and blanket, too.
If you're planning on enjoying water activities, a sun hat and a kid-friendly sunscreen for some sun protection are recommended. Bring extras but be mindful of your storage space.
Some accessories such as baby car seats and strollers are important to bring along with you. Using a stroller is great for carrying your baby, especially for long walks. But truth be told, these essential baby items are bulky and can be challenging to carry, especially when air travel is involved.
To save you the inconvenience and high costs of bringing too many things, look for rental options in your chosen destination. It's important to check if these items have met safety standards and aren't missing any parts when renting. Only rent from reliable shops or your hotel for recommendations.
Wrap Up
For parents, traveling with their baby and toddler can be intimidating. You want a good time for your little one and perhaps the entire family and yourself AND give your baby or toddler undivided attention at the same time.
Go ahead and choose your destination, pack the right essentials, and make important arrangements like renting a car seat or stroller. Importantly, consult with your pediatrician for clearance, especially during your baby's first plane ride. Make that itinerary work in some of the country's most baby-friendly places!