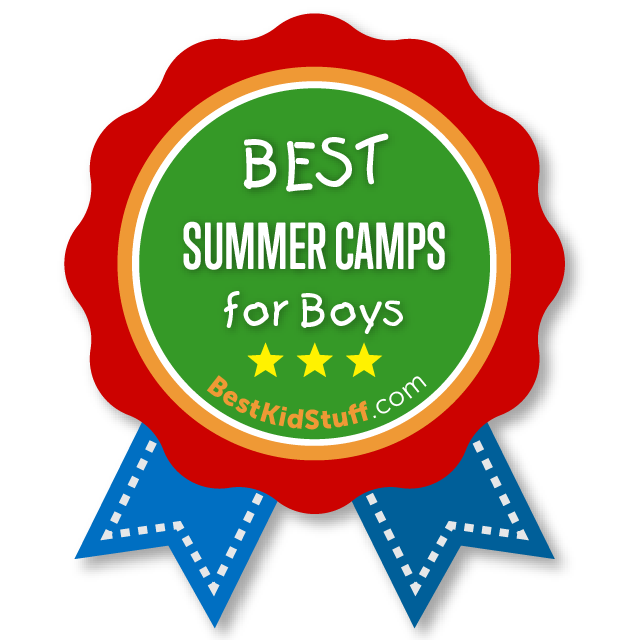 If you went to sleep-away camp as a kid, it's a safe bet that those weeks spent at camp included some of the most memorable moments of your entire childhood.
Whether you went to a rustic camp, sleeping under the stars and making campfires, or a deluxe sports camp, riding horses and waterskiing, it's a safe bet that you looked forward to camp all year. And as a parent, you probably want your son to have the same joyful experiences.
But summer camp isn't just fun- it's important. Developmental psychologists say that summer camp leads to real gains for young kids. If you're the parent of a young boy or adolescent, you'll recognize the value of these developmental gains: greater independence, social skills, healthy risk-taking, and boosted self-confidence.
At summer camp, boys get outside their comfort zone. Away from their usual group of school friends and extracurricular activities, they learn to make new friendships and try new activities. They also learn resilience and adaptability as they navigate unfamiliar situations, like new living spaces, camp rules, and team challenges. All these skills play a real role in healthy psychosocial adjustment. A boys camp also teaches him to find his place within a structured community environment, which can lay the groundwork for success at college.
Camp also teaches hands-on skills. At camp, boys learn the basics of how to build a fire, catch a fish, ride a horse, row a kayak, shoot an arrow, and pitch a tent. And, most boys camps offer team sports as well, where boys can build their skills and sportsmanship in basketball, softball, soccer, swimming, and even sailing or skate hockey. Specialty camps take this a step further- three are STEM camps that teach robotics and marine biology, and creative arts camps that teach glass blowing and electric guitar.
Of course, every boy is different, and every boys and his family will have a different idea of what constitutes the best summer camps, and it can be hard to compare different caps or narrow down the focus. To bring you the best summer camps for boys, we've focused on sleep-away camps, with both co-ed and all-boys options included. We've rated camps based on the range of ages they serve and their cost, as well as the range of activities offered and camp resources on site, such as ropes courses and archery ranges. We've also awarded extra points to camps that are accredited by the American Camp Association, which vets camps for safety and quality through a rigorous peer review process.
In our ranking of the Best Camps for Boys, you'll find a wide range of top-quality boys camps from across the nation. With academic camps, sports camps, rustic back-to-nature camps, and camps with deluxe facilities and plush accommodations, there's something in this list that will make a memorable summer for everyone.
Many of these camps have also been featured in our list of the best kids summer camp. We used most, if not all, of the criteria in our current listing, too, but also considered the fact that the services, facilities and activities in many of these camps may have changed due to the pandemic and other prevailing factors.

Camp Timberlane for Boys is a classic summer camp, offering a well-rounded program with all the activities kids associate with summer memories, from campfires and hiking to canoeing and sleeping under the stars. The camp is located in Woodruff, Wisconsin, on the shores of Lake Towanda. Tucked into a hardwood and pine forest, tthis is among the best camps in America for boys ages 8-15. The summer camp has been in operation since 1961, and features a wide range of activities, both land-based and in the water. A total of 165 campers attend each week. The facilities occupy a full 300 acres, and include modern residential cabins, 2 basketball courts, 2 tennis courts, a sports field, and court for beach volleyball.
While there's a big focus on sports at this all-boys camp, the camp philosophy emphasizes participation over competition – and it's among the reasons for its reputation as among the best fun summer camps for 11 year olds. The emphasis on camaraderie instead of competition makes the summer experience in general and the games in particular even more enjoyable, even for the less athletic boys. When they play against other local boys camps, the counselors don't hold tryouts, giving everyone a chance to play and giving all players equal time on the field. On Lake Towanda, campers can canoe and swim, and in the forest, try out rock climbing and backpack hiking. Campers up for something new can try activities like rocketry, adventure ropes course, pottery, photography, and riflery. In addition to regular camp activities, Camp Timberlane for Boys leads wilderness adventure trips, open to kids of every experience level and age. Options include 40 different backpacking, canoeing, and rock climbing trips throughout Wisconsin, Michigan, Minnesota, and Canada, and can last from 3-12 days.
What We Love
Outdoor sports and free play activities in a scenic natural setting
Unplugged philosophy means kids spend times playing actively instead of using electronics
Ready access to lake for swimming and canoeing
Wide range of activities, with a good balance of indoor, outdoor, creative and team activities
Campers are allowed to choose their preferred activity, allowing them to tailor their schedule to their interests
Accredited by the ACA
Things To Consider
Fairly high price of $1310 per week
Non-competitive philosophy may be better for casual sports-payers than very serious athletes
No screens policy forbids all phones, tablets, and games, which can be a tough adjustment for very "plugged-in" kids
Score
Age Range Score: 80/100
Cost Score: 86/100
ACA Accreditation: 100/100
Activities Score: 100/100
Facilities Score: 100/100
Overall score: 93.2/100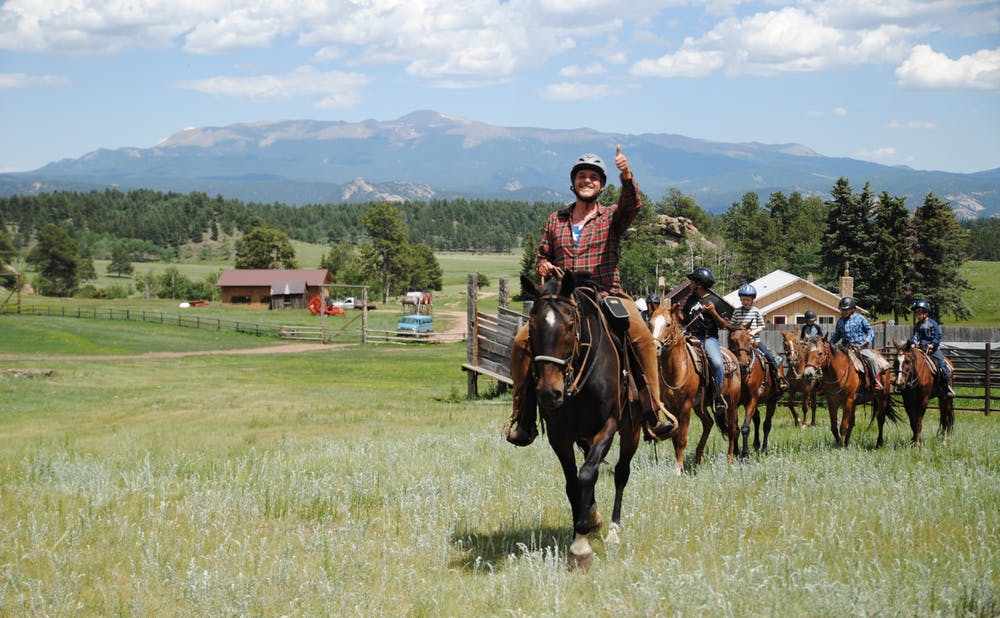 If you've been looking for answers to your question, "What are the best summer camps near me 13 year olds will enjoy?" and you live in Colorado, then look no further! Adjoining the Rocky Mountains in Florissant, Colorado, Sanborn Western Camps is surrounded by the rugged beauty of forests of aspen, Douglas firs, and ponderosa pines. Sanborn Western Camps operates two single-sex summer camps: the Big Spring Ranch camp for Boys and the High Trails Ranch for Girls. The boys' camp dates back to 1948, and accepts 135 boys per summer, ages 9-16, and a junior program is open to 7-10 year olds.
But Sanborn Western Camps is more than a ranch setting- it's a fully authentic ranch experience. Campers get to take part in cattle round-ups, horseback riding, hiking, rock climbing, and fossil digging. More traditional activities include volleyball, canoeing, archery, drama, and photography. The camp also offers special excursions: mountain climbing, tubing, fishing, and wilderness backpacking. Kids sleep in attractive round canvas yurts instead of traditional cabins, adding to the unique environment. And while summer camps tend to feature plenty of cafeteria-level food options, Sanborn Western Camps is known for excellent home-style cooking, including bread and baked goods from its own bakery.
What We Love
Distinctive rugged western setting close to the Rockies
Unique activities like fossil digging, handling cattle and horses, woodworking, rock climbing.
Facilities are extensive, and include a theater, crafts center, tennis courts, and a heated swimming pool with water slide
Excursions give campers the chance to try adventurous off-site activities like wilderness backpacking
6,000 acre wilderness gives campers room to explore

–

and such expansive space is among the reasons we consider it one of the

best summer camps in the world

! Summer and exploration, after all, go hand-in-hand.
Things To Consider
One of the most expensive options in our entire ranking of Best Summer Camps for Boys, at a cost of $1375 per week
Greater focus on outdoor adventure activities and exploration may not fit with kids who prefer group games like team sports
Campers will be expected to spend most of their time outdoors in nature, which isn't always comfortable for kids who are used to indoor activities
Score
Age Range Score: 80/100
Cost Score: 84/100
ACA Accreditation: 100/100
Activities Score: 100/100
Facilities Score: 100/100
Overall score: 92.8/100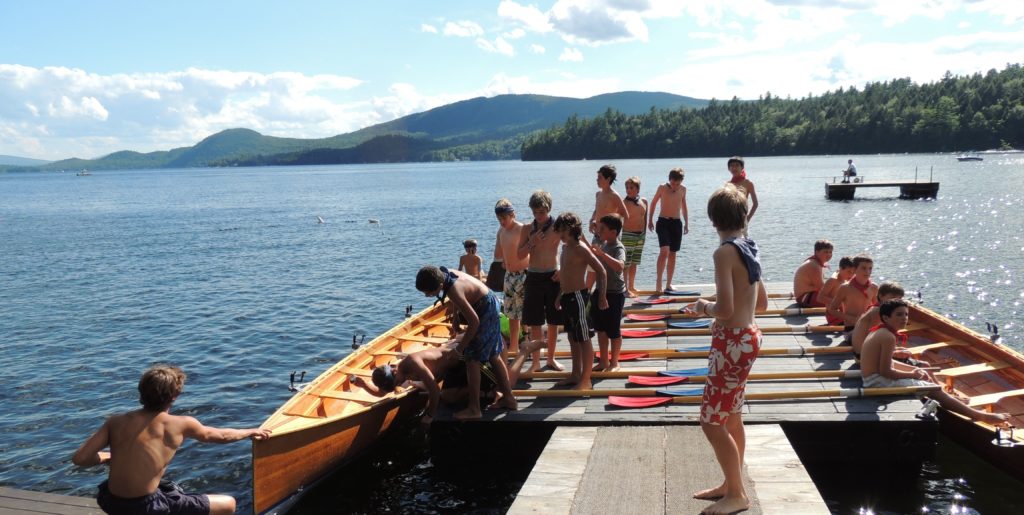 Camp Mowglis, which also made it to our list of the best summer camp for kids 2020, is a nonprofit classic boys camp located in East Hebron, New Hampshire, right on the Newfound Lake waterfront. It may well be the answer to your oft-repeated question, "Where can I find the best summer camps for 10 year olds near me?" since it's in a quite accessible area. The camp was founded in 1903, making it one of the nation's oldest summer camps, and Camp Mowglis certainly has a strong traditional feel. The Mowglis facilities are set on 160 acres of white pine forest woodland, and the shoreline spans a full 1,300 feet.
Character-building is central to the mission of Camp Mowglis. Most camps simply offer activities in an open-ended format, but at Camp Mowglis, campers are taught the skills to master every activity, from archery to woodworking, and awarded ribbons as they achieve their goals in each. The overall goal is to develop perseverance, knowledge, and self-confidence. Options include crew, hiking, sailing, woodworking, fencing, paddle boarding, kayaking, bugling and music, axemanship, riflery, photography, and windsurfing. Camp food is truly fine dining, made from locally sourced vegetables, homemade bread and baked goods, and fine ingredients like local organic grass fed beef.
What We Love
Character building emphasis teaches achievement and confidence through skill building
Wide range of indoor and outdoor activities
Truly elite facilities and resources
Pristine setting, with close contact with wildlife like loons and foxes
Things To Consider
With just 100 Campers per session, this small boys camp offers intimacy but fewer opportunities to get to know new people
Activities like crew, paddle-boarding, bugling, and fencing may strike some youngsters as too preppy
Some kids may balk at the instructional approach to activities, preferring a more unstructured free-play approach
Score
Age Range Score: 90/100
Cost Score: 90/100
ACA Accreditation: 100/100
Activities Score: 100/100
Facilities Score: 100/100
Overall score: 96/100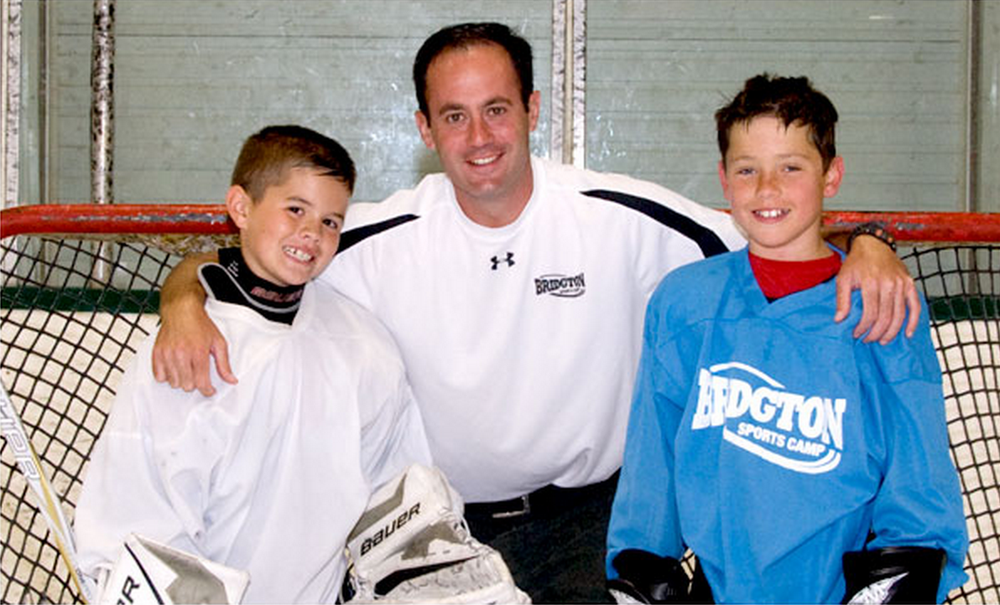 Bridgton Sports is unique in that it's only a handful of dedicated sports sleepaway camps in the United States, and it offers a unique approach to camp athletics. In this sports-focused camp for boys, kids choose a sport to "major" in, allowing them to pursue the activity that interests them most, complemented by a "minor" in a second sport.
Options for majors include Soccer, Ice Hockey, Lacrosse, Baseball, and Basketball. The activities offered as minors are less focused, with some choices offering the chance for traditional camp activities, while others further develop athletic skills through training. Options for minors include Tennis, Golf, Wake-boarding, Waterskiing, Flag Football, Volleyball, Canoeing, Archery, Weight Training, Speed & Agility Training, Fishing, Basketball, Soccer, Lacrosse, Baseball, Street Hockey, Arts, Crafts & Ceramics. Students also have the option to switch out of their chosen major after the first week if they change their minds (as kids often do). In addition to camp sports, boys take trips to local amusement parks and water parks, go white water rafting, attend minor league baseball games, and take part in inter-camp competitions. With all these activities, Bridgton Sports is also a great answer to the oft-repeated question, "What are the best fun summer camps near me" where sports-minded parents can send their children to.
Each sport is taught by a coach selected for their expertise in that particular sport, and kids receive group instruction, one-on-one coaching, and play competitively. The facilities at Bridgton Sports Camp are truly world-class. The camp is located in North Bridgton, Maine on the Bridgton Academy campus, which dates back to 1808. The campus spans 55 acres, and is home to an ice hockey rink, tennis courts, an indoor basketball court, and multiple athletic fields used for baseball, flag football, soccer, lacrosse, and other outdoor games. While most camps house kids in cabins, this camp for boys allows kids to stay in comfortable, home-like dorm rooms. Alongside Space Camp/Academy, Bridgton Sports has the widest age range of any camp in our ranking of Best Summer Camps for Boys, accepting campers ages 7-16.
What We Love
Wide age range for campers, accepting boys ages 7-16
Team sports build confidence, teamwork, determination and other characteristics correlated with success in school and life
Athletics boosts fitness and health
Boys will have the chance to try out new sports and build skills in games they already know
A summer spent practicing will mean better performance in fall sports tryouts for young athletes
Things To Consider
At a cost of 1552 per week, this is one of the most expensive options in our entire ranking of Best Camps for Boys
Focus on sports means this is a great match for athletes, but not ideal for kids with a focus on other areas, such as drama or visual art
Indoor and outdoor sports means kids will need to be willing to play outside in the summer heat
Some kids may prefer the experience of sleeping in a traditional cabin or tent to dorm life
Score
Age Range Score: 100/100
Cost Score: 82/100
ACA Accreditation: 100/100
Activities Score: 100/100
Facilities Score: 100/100
Overall score: 96.4/100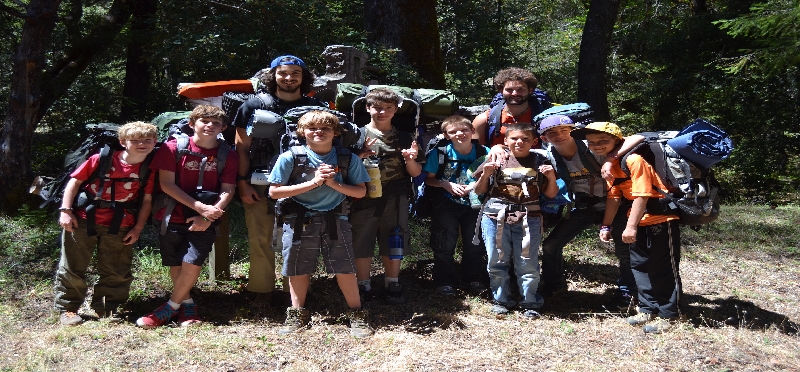 Redwood Adventure Camp is a co-ed sleep away camp located in the beautiful redwood forests of Mendocino County. More than a typical camp, Redwood Adventure Camp aims to equip campers with life-changing experiences, and provides leadership development and personal growth, and teaches environmental stewardship. Once a Catholic summer camp, Redwood Adventure Camp has been a non-denominational Christian camp since 2011, and is open to campers of all faiths.
The camp occupies several acres along the Eel River, which has been recognized as a "Wild and Scenic River Corridor" by the Bureau of Land Management. The camp has a rustic setting which many kids who spend their days indoors will appreciate as a change of pace. Campers sleep under the stars, take overnight backpacking trips, and even cook some of their meals over an open fire. These are life experiences that children will remember, even apply in their daily lives all through adulthood, which makes Redwood among the best sleepaway camps in the U.S.
The Redwood Adventure Camp experience is open to kids ages 10-17, and is broken up into three groups by age. The Core Program, which is considered as one of the notable summer camps for 10 year olds because of its emphasis on practical skills, is for kids in 5th-7th grade., and focuses on camp fundamentals like nature education, horseback riding, archery, ropes course, and beginner outdoor living skills. The Challenge programs is for 7th-9th graders, and includes the same activities, as well as a long backpacking trip and leadership training. The advanced program serves grades 9-11, and includes not only these activities but also a full three-day backpacking adventure and training in survival skills. At a cost of only $555 per week, Redwood Adventure Camp is the most affordable option in our entire ranking of Best Camps for Boys, and costs one-third of the price of the most expensive.
What We Love
Develops skills in leadership, environmental stewardship, and teamwork
Rustic setting, backpacking, and outdoor/survival skill instruction teach kids about outdoor life, from building a campfire to finding water sources and identifying poison ivy
Scenic riverside setting, with canoeing and swimming
Horseback riding, a highly popular activity with kids which is not offered at many camps
Highly affordable price of just $555 per week
Things To Consider
Rustic setting may not be appreciated by campers who want more comfort
Does not accept kids younger than 5th grade
Christian faith integrated into camp may not fit the beliefs or preferences of many families
Score
Age Range Score: 80/100
Cost Score: 98/100
ACA Accreditation: 100/100
Activities Score: 90/100
Facilities Score: 85/100
Overall score: 90.6/100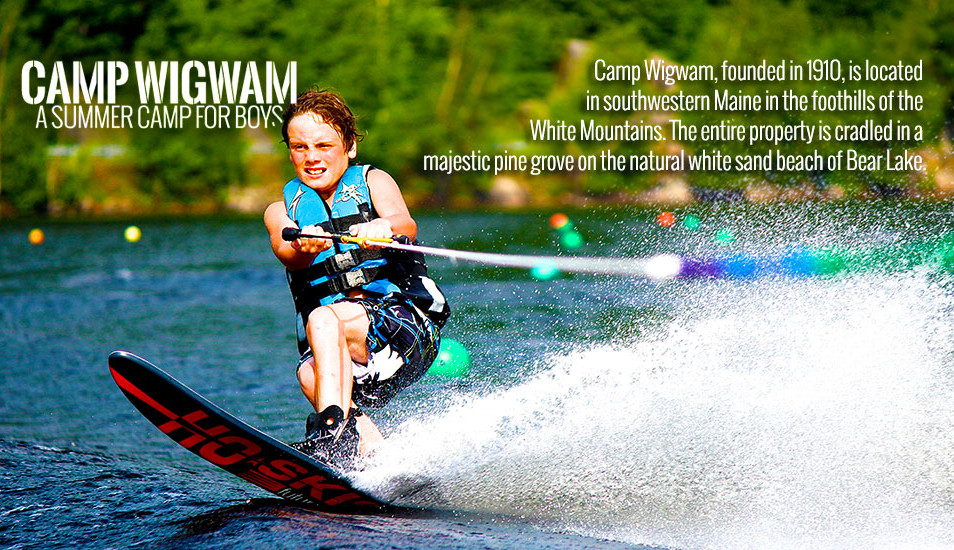 We've come across numerous questions about the "best summer camps near me" and Camp Wigwam immediately comes to mind for good reasons! Camp Wigwam for Boys is located on the shores of Bear Lake, in the foothills of the White Mountains in Maine. The all-boys camp dates back to 1910, and is ACA-accredited. The camp's mission includes not only fun, but a supportive environment and attention to each boy as an individual and his "growth as a young man." The low camper to counselor ration makes this personal attention possible; boys are housed in cabins of just four campers and one counselor.
Camp Wigwam for Boys offers a well-rounded, classic menu of camp activities in the great outdoors, with a mix of creative, competitive, and exploratory options. The activities offered at Camp Wigwam for Boys include basketball, sailing, tennis, soccer, golf, sewing, waterskiing, rocketry, and arts and crafts. The camp occupies a white sand beach on the lakeshore, as well as a large pine forest. Campers also take part in hiking and rustic camping in the White Mountain National Forest. Boys ages 7-15 can attend, and most return year after year. This long-standing and well-balanced camp has a surprisingly low cost of just $743 per week, the second most-affordable price of any in our ranking of Best Camps for Boys.
The combination of affordability, accessibility and quality of experiences are also the reasons for Camp Wigwams top ranking in the list of camps for 13 year olds near me – or us, for that matter.
What We Love
Reasonable tuition of $743 per week
Wide age range, open to boys ages 7-15
Well-balanced camp activities, with competitive games, outdoor exploration, and creative arts
Setting has beach, forest, and mountain access
Things To Consider
Lacks some of the camp amenities that require extensive facilities, such as horseback riding and windsurfing
Overnight excursion trips not offered
While small cabins groups foster camaraderie, some boys may prefer having a larger core group to bond with
Score
Age Range Score: 90/100
Cost Score: 96/100
ACA Accreditation: 100/100
Activities Score: 95/100
Facilities Score: 90/100
Overall score: 94.2/100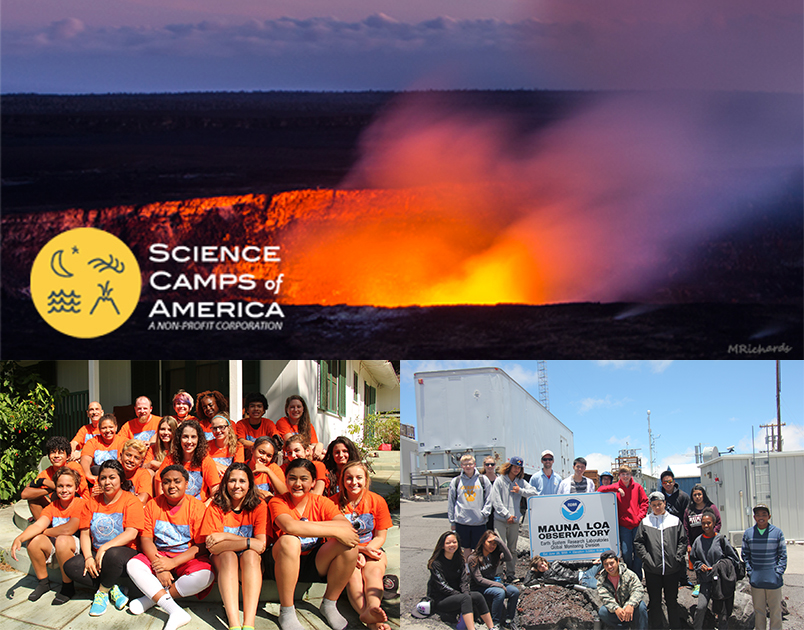 Of all the shortlisted sleepaway summer camps 2020, only a few were dedicated to science-minded campers. Most camps either emphasized sports or adventures, perhaps both, because summer is supposed to be about fun, fun and more fun. Fortunately, there's an excellent camp that combines fun and learning with a dash of outdoors adventure. Science Camps of America offers two educational adventure camps: Air and Space and Land and Sea. Both are exotic adventures that are sure to make memories that last a lifetime, but the Land and Sea program stands out the most for its unique setting and programming. The camp is held on the Big Island of Hawaii, with its unique geology, topography, flora and fauna. Campers learn through activities, media, and lab exercises, and explore the natural setting as well, visiting the shoreline, mountains, waterfalls, rivers, ocean, and streams.
If you're looking for summer camps for 13 year olds and older who want something more substantial, ask about the Land and Sea Camp. Here, kids ages 13-17 learn science through hands-on adventures. They visit volcanoes like Kilauea, the world's most active volcano, to study geology. They study world-class mineral collections and explore beaches made entirely of minerals to understand mineralogy. They snorkel and collect specimens to understand marine life. Campers walk away from Science Camp with an up-close-and-=personal knowledge of Plate tectonics, Erosion, Volcanoes, Marine life, Ocean currents and tides, Polynesian voyaging, and Ocean structure. Campers at Science Camps of America – Land and Sea don't just learn about science- they also get exposure to the rich culture of Hawaii, learning all about traditional Hawaiian language, mythology, food, music, history, dance, and music. They also get to practice the creative arts, including videography, photography, drawing, painting, and music.
What We Love
Stunning setting on the Big Island of Hawaii, with access to mountains, forests, beaches, streams, open ocean, and waterfalls.
Cultural studies integrated into science curriculum, with topics in history, language, and anthropology.
Hands-on science experiments, instruction, and exploration develops passion for STEM and curiosity about the world.
Opportunities for creative arts, including photography, painting, and videography.
Things To Consider
Cost of $1711 per week is a good value given the camp's resources, but still a high price tag for most families
Not a good fit for kids who are looking for team sports or traditional camp activities (i.e. ropes courses, archery)
Best for kids who truly enjoy learning, and may be simply too academic and demanding those who want to "just relax and have fun" on their summer vacation
Score
Age Range Score: 50/100
Cost Score: 88/100
ACA Accreditation: 0/100
Activities Score: 100/100
Facilities Score: 100/100
Overall score: 67.6/100

Camp Caribou is an all boys camp that has been in operation since 1922, and is ACA accredited. It occupies an entire peninsula, taking up 1.5 miles of shoreline on the waterfront in Winslow, Maine. The camp setting is just 5 miles from the town of Waterville but feels secluded; it is surrounded by woodland and is the only camp located on the entire lake. The camp takes 240 boys per session, ages 7-15, and offers a wide range of activities backed by extensive facilities and resources. The campus is home to a spacious 10,000-square-foot gymnasium, as well as athletic fields, a ropes course, 11 tennis courts, 3 soccer fields, 2 baseball diamonds, a lacrosse field, archery range, skating rink, rifle range, a golf course and driving range, and whiffle ball diamond. Even picky parents will find it among the best summer camps for 12 year olds and above because of the safety and security measures in place including a well-trained medical team and counselors.
Plenty of resources means plenty of activities at Camp Caribou. On the lake, campers can water ski, swim, bounce on a water trampoline, sail, canoe, kayak, row, go tubing, go stand-up-paddleboarding, fish, and windsurf. On land, they can try woodworking, skate hockey, arts and crafts, hiking, do a ropes course, zip line, rock climb, and play traditional sports like soccer, wife ball, basketball, softball, golf, riflery, archery, and tennis. Camp Caribous is also our top pick for the best overnight summer camps 2020 and 2021 because of its overnight excursions through an extensive and well-equipped wilderness tripping program, with trips spent camping, hiking and canoeing.
What We Love
Wide age range of 7-15 means kids of all ages can take part in Campo Caribou
Private and tranquil environment, surrounded by trees on a secluded lake, yet centrally located
Extensive amenities and state-of-the-art facilities and equipment
Huge list of activities includes both competitive sports like softball, team games like ropes courses, and independently-directed activities like archery
Things To Consider
High cost of $1870 makes this the most expensive camp in our entire list of Best Camps for Boys
Multitude of options may mean that kids get exposure to many activities but don't get to actually stay with one long enough to improve their skills
Approach to sports is one of participation rather than performance improvement- serious athletes may want a sports-specific camp to develop their abilities
Score
Age Range Score: 90/100
Cost Score: 76/100
ACA Accreditation: 100/100
Activities Score: 95/100
Facilities Score: 95/100
Overall score: 91.2/100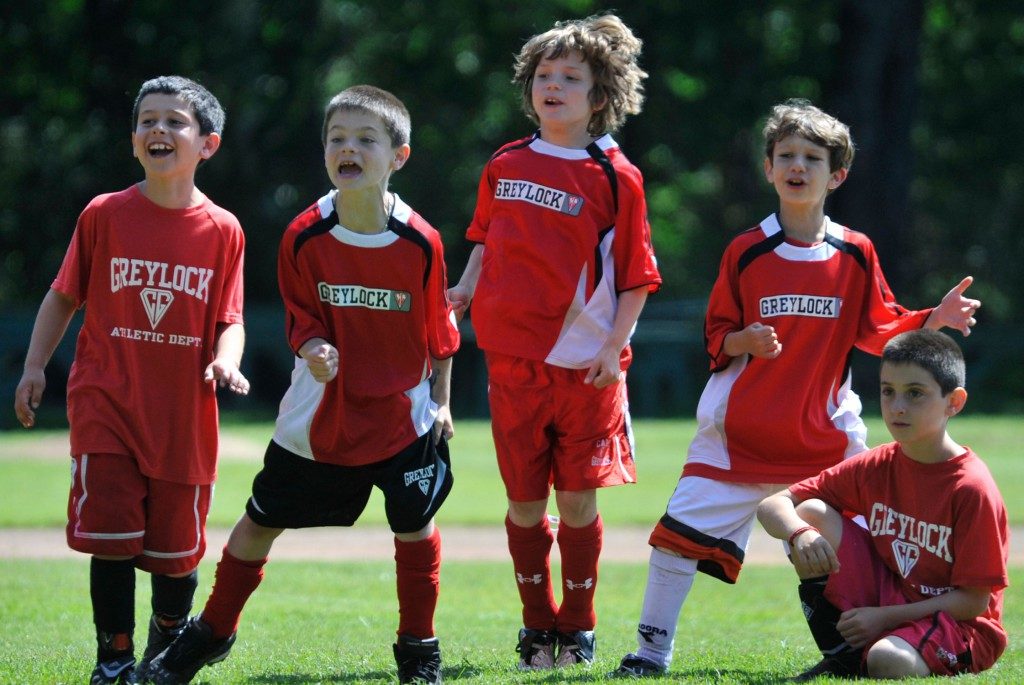 Have you been searching for answers to, "What's the best camps near me or great summer camps near me for 11 year olds and I live in the Northeast?" Look no further than Greylock! Greylock is one of the most longstanding and prestigious boys camps in the Northeast, and is known for its high quality programs in sports. This all boys camp is located on 300 acres in the Berkshire Mountains of western Massachusetts, on the shores of Center Lake. The camp dates back to 1916, making it one of the nation's oldest private all-boys camps, and it has long held a reputation for excellence. The camp serves a total of 400 boys between the ages of 7-16, with the younger boys placed at a junior campus and the older ones on a senior campus. Across all ages, Camp Greylock emphasizes structured programming and personal attention, with camp counselors and coaches helping boys improve their athletic performance and build skills in teamwork and sportsmanship.
The camp has extensive facilities, with especially extensive sports fields and centers. These include two miles of mountain bike trails, a multi-tiered ropes course with zip lines and climbing walls, 15 tennis courts, 10 Basketball courts, 5 Baseball fields, 3 Soccer fields, Flag Football fields, a skate hockey rink, an archery range, a Lacrosse field, a putting green, 12 Golf driving cages, a golf course, a fencing room, and a weight room. On the water, the camp has facilities for sailing, fishing, swimming, waterskiing, wakeboarding, canoeing, and boating. Outside of sports, this boys camp has a spacious arts center equipped with kilns and woodworking tools, two indoor movie spaces, and an indoor and an outdoor theatre. With a wide range of traditional team sports and classic camp activities, this boys camp has something to engage everyone.
What We Love
Huge range of activities, including team sports like soccer and basketball, as well as classic camp activities like canoeing and ropes courses
Serves a wide age range of 7-16, and a large group of 400 boys
Scenic waterfront setting, with access to lake and mountains
Extensive state-of-the-art facilities, equipment, and amenities
Things To Consider
Cost of $1600 per week makes this a fairly costly camp for boys
Campers who want an intimate experience may prefer a smaller camp
Emphasis on sports development may not be well-suited for kids who want to focus on open-ended exploration in nature (e.g. backpacking, survival skills, hiking) or those most interested in the creative arts
Score
Age Range Score: 100/100
Cost Score: 80/100
ACA Accreditation: 100/100
Activities Score: 80/100
Facilities Score: 100/100
Overall score: 92/100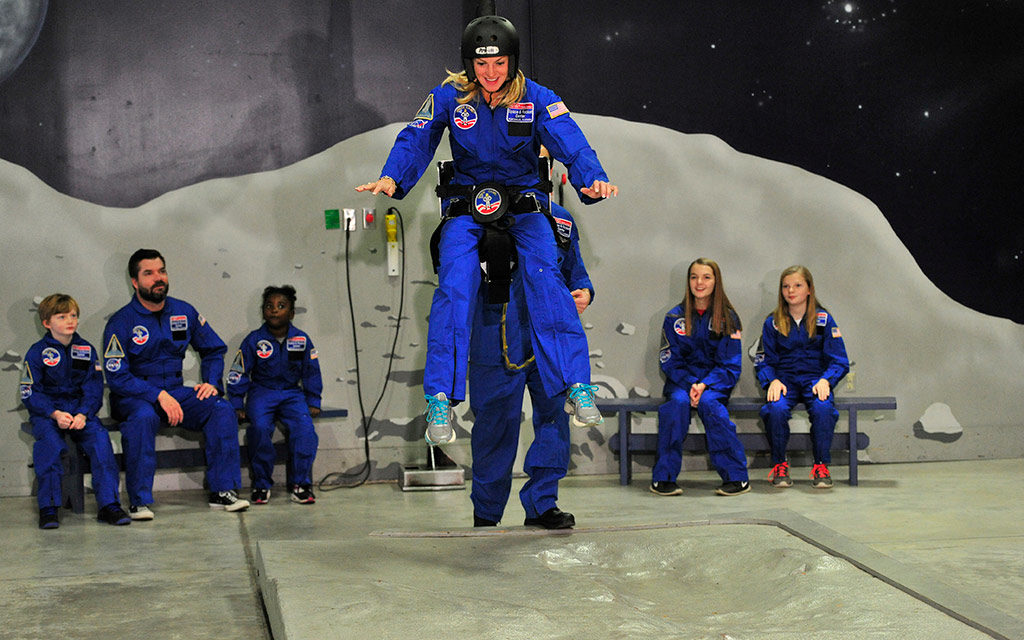 Yet another excellent summer camp for science geeks is the Space Camp. Operated by the US Space and Rocket Center, Space Camp and Space Academy have been around since 1982, way before "STEM camp" was a buzzword. The US Space and Rocket Center is the only Official Visitor Center for NASA's Marshall Space Flight Center, meaning this camp has real-world resources and real street cred. This science focused, co-ed summer camp is located in Huntsville, Alabama (widely known as "the rocket city"), and teaches kids all about the history of space and flight history and how today's aerospace tech works. In Space camp, girls and boys practice teamwork, experience flight simulations, complete practice space missions, and learn all about how astronauts work.
Camp simulation equipment like the 1/6th Gravity Chair, the Multi-Axis Trainer, and the Five Degrees of Freedom simulator give aspiring astronauts the chance to experience firsthand what space missions are like. Aquatic activities and challenges further develop their familiarity with low-gravity environments and build team skills. In the Space Camp, for ages 9-11, kids focus on exploring aerospace life, tech, and history. In Space Academy, for ages 12-14, older girls and boys will also learn about aerospace career paths, and complete challenges like designing a thermal ablative shield and building rockets as a team. (Tweens looking for "summer camps for 11 year olds near me" will find that it's among the most accessible camps, not to mention that it's a fantastic stepping stone toward a science-oriented career)
Advanced Space Academy serves youth through age 18, and explores aerospace college and career preparation for budding astronauts, with advanced challenges like SCUBA diving in the Underwater Astronaut Trainer and building a space rover. This is a camp that is more than fun- it leads to real life gains. Surveys have shown that 96% of Space Camp alumni felt that their time at Space Camp increased their interest in STEM topics, and a full 61% of alumni went on to study or work in the fields of aerospace, energy, defense, technology, education, or biotech. Most incredible of all, 10 Space Camp alumni have been selected as real-life astronauts.
What We Love
Unique and educational program exposes kids to real-world cutting edge science
May encourage kids to eventually pursue a career in STEM
Wide age range of 9-18 means this camp serves many age groups, including older kids who frequently have fewer have summer program options
At a cost of $999 per week, this is one of the most affordable camps for boys in our ranking
Things To Consider
Many kids will prefer a more traditional summer camp, with activities like archery, backpacking, and fishing
Kids with a genuine love of learning will have fun at space camp, but others may want to step away from the demands of an educational setting during their summer vacation
Focus on a single area of STEM, space or aviation i>or robotics, means kids will have to make a tough choice between their top areas of interest.
Score
Age Range Score: 100/100
Cost Score: 84/100
ACA Accreditation: 0/100
Activities Score: 85/100
Facilities Score: 100/100
Overall score: 75.8/100
Many of these places will satisfy your questions about "the best summer camps near me" but not all will meet your child's specific needs and wants in a summer experience. In the end, you must discuss with your child about his personal preferences every year since these will change, say, from a sports-focused summer to a science-filled one.
related travel "stuff"