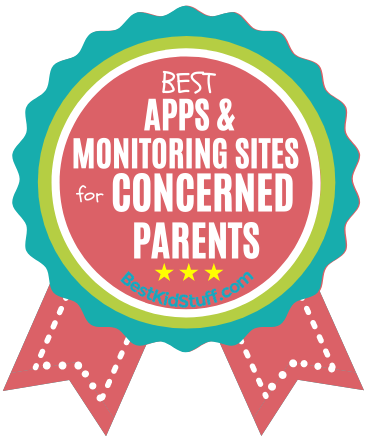 The Internet is a double-edged sword. While it provides timely, relevant, and reliable information, it's also a dangerous place to be for everybody!
But children and teens are particularly vulnerable because of their gullibility and curiosity, not to mention their ignorance or dismissal of basic online safety protocols.
Parents must stay on top of this…
Parents must take on the responsibility of monitoring their children's online activity and, often, their physical locations.
Online hazards are aplenty, and the emotional costs to children and teens can be severe, and the consequences can be tragic. We have read of young people dying by their own hands due to cyberbullying and over their social media posts.
Children are not the only ones at risk…
Children can also expose their families, albeit unwittingly and unwillingly, to a wide range of Internet threats, including malware downloads.
Many of these malware allows cybercriminals the opportunity to access bank accounts, steal identities, and perform other criminal activities that expose parents to financial loss.
What to do…
While installing one or two of the best cybersecurity software is recommended, these aren't 100% fool-proof where children are concerned.
In the end, parents should discuss the basics of online safety, the hazards associated with online activity, and their consequences with their children and teens. Of course, it's essential to use terms and give concrete examples that young people will understand.
the dangers of online activity that children, teens, and parents should be aware of…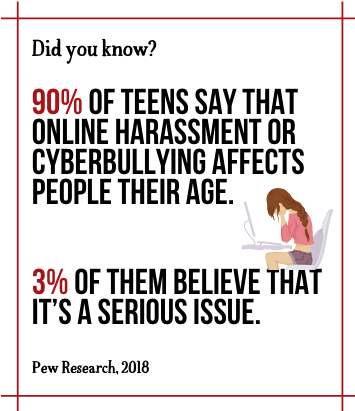 First, there's cyberbullying. In a Pew Research study, about 90% of teens say that online harassment or cyberbullying affects people their age, while 63% of them believe that it's a serious issue.
There are six forms of cyberbullying cited in the study, including offensive name-calling, spreading of false rumors, and physical threats, which can happen simultaneously and frequently.
Second, pedophiles and other sexual predators use the Internet to stalk children. They then take advantage of their gullibility that can result in inappropriate online behavior, such as performing obscene acts or posting nude photos.
Children are also more vulnerable during the pandemic, partly because of the increased amount of time spent online. They are being targeted in more sites, too, from gaming platforms to social media sites. This can make it harder for parents and guardians to differentiate between beneficial and dangerous activities.
Third, children and teens can post photos and videos that can haunt them later in life. There are no delete buttons on the Internet, and it can make life difficult for them. They can also post private information about themselves and of their parents that can put everybody at risk of scams, malware, and other criminal activities.
We cannot overemphasize the importance of monitoring your children's online activity, not only because of its impact on their digital lives! Many online activities can result in the abduction and kidnapping of children, too, and parents must closely monitor who their children are talking to online.
50 of the best app monitoring sites
These are beneficial in terms of controlling, restricting, and monitoring Internet access, blocking offensive websites, and even monitoring your children's whereabouts.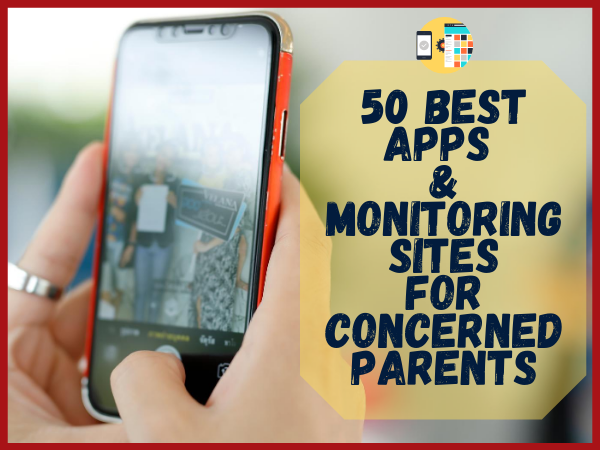 Parents who are concerned about filtering web content, blocking pornography, and monitoring social media use, as well as setting time limits will find Net Nanny useful. These features can be performed remotely once the software has been installed.
You can install it in up to 10 devices, including PC, Mac, and Android systems, and then create unique profiles and log-ins for each child depending on their age. You can also use it in filtering offensive words and other inappropriate content, such as in the comments section, on generally acceptable websites.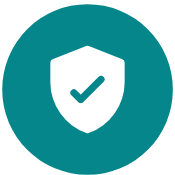 Parents are in control of their children's phones, from monitoring their Internet use to seeing their texts, calls, and new contacts, with the PhoneSheriff app. You can also block contacts deemed suspicious, set time restrictions on the use of devices and even individual apps, and set custom alerts. You can also block adult websites.
There's also a geofencing feature wherein you will receive notifications when your children's phones enter and leave pre-defined areas, known as a geofence. You can activate the real-time location tracking feature, a useful function for both small children and teens.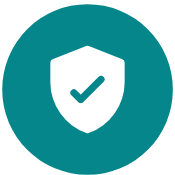 Parents looking for a comprehensive solution will find the Norton Family Premier app on their shortlist. This is an affordable app with a user-friendly web dashboard, easy to set up and use, and can be installed on several devices.
You can set up, control, and monitor privacy settings in several web platforms, get reports on your children's Internet usage and create a custom set of blocked sites for each child. There are about 40 content categories to choose from, such as Cult, Alcohol, Mature Content, Pornography, and Online Chat, for this purpose.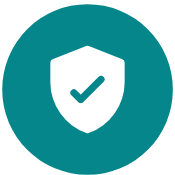 Children and teens can delete their messages and, thus, hide potentially incriminating conversations and dubious contacts. But the TeenSafe app overrides message deletion and, thus, allows parents to see them and take the appropriate action. Parents can take advantage of features that allow them to monitor texts, calls, and website visits, among others, on iPhone and Android devices, too.
Other safeguards include location tracking and web history reviews, both of which are crucial in keeping children away from dangerous places and people. You can also remotely pause your children's phone during bedtime, family activities, and driving.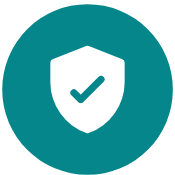 Most of the features on the SecureTeen app are also present in other parental control apps, but its ease of installation and use differentiates it. It's also designed to constantly gather information about your children's online habits, from the texts and calls they sent and accepted to the websites they visited, and send it to your device. You then have the opportunity to monitor them in real-time.
Other useful features include blocking inappropriate content and websites, creating schedules for your children's use of their devices, and even ensuring Wi-Fi disconnection in case of inappropriate use.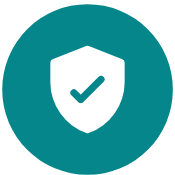 While it may seem like helicopter parenting, parents value the knowledge of their children's exact whereabouts at any given time. The Find My Kids app gives them said knowledge via GPS technology, which gives real-time location remotely.
You will receive notifications when your children enter and leave pre-defined places, such as your home or their respective school. Your phone will also sound the alarm in case one of your children presses the SOS button, and if their phone batteries are running low. You can also send alarms to their phones and view the websites they visited while away.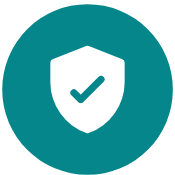 The great thing about the Bark app is its ingenious algorithms that evaluate the words used in texts sent and received, social media sites visited, and other online activities. The app then sends notifications to the parents' phones regarding the possibility of sexting, cyberbullying, and suicidal tendencies, which demands swift and appropriate action. But it doesn't stop with alerts as the app also provides recommended actions in dealing with these serious issues.
You also have the benefit of real-time monitoring of YouTube activity, emails, and texts as well as a review of history on 24 different social networks.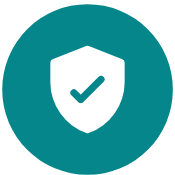 The Federal Bureau of Investigation (FBI) created the FBI Child ID as a way of facilitating the speedy resolution of missing child cases. You, the parents, can store your children's recent photographs and other identifying features on your iPhones. The information will be stored on your devices and then accessed if your child goes missing, as well as immediately email the information to law enforcement agencies.
Your download also means getting access to crucial safety tips, shortcuts in dialing the National Center for Missing and Exploited Children and 911, and checklists of steps in dealing with a missing child.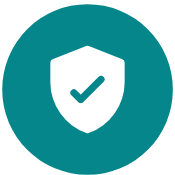 The iEmergency ICE Pro isn't exactly for monitoring your child's online safety, but it's vital in saving their life in another way. It stores their important health information, including his prescription medications, allergies, and medical conditions (e.g., juvenile diabetes). It's also useful in storing information like his doctor, health insurance, and emergency contacts, which can facilitate speedy transfers to hospitals.
The idea behind the app is a one-stop, all-in-one, easy-to-access place wherein parents can look after their children even when they cannot be by their side immediately. The app has customizable fields, a user-friendly layout, and a 911 button, too.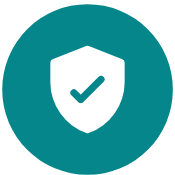 Why stop at tracking your children and teens when you can also track the whereabouts of your entire family? You can keep tabs on your spouse and adult children, but they have to accept the one-time tracking request. You have to buy the app separately for every device being tracked.
Its most useful features is a built-in messaging system that sends out and receives text messages from people on the app, and then gives notifications once the recipients have read the messages. Parents can also set the device to play a loud siren to get their children's attention.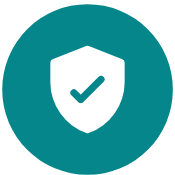 Yet another app that doesn't monitor your child's online activities and whereabouts but can be vital in their safety from predators is the Search Offenders Search app. Let's say that you're new to the neighborhood or there have been incidents of sexual predators in the area. You can activate your smartphone's GPS, connect to the Sex Offenders Search of the National Sex Offender Registry, and get information about the registered sex predators and offenders in your neighborhood, even in your children's school area.
You can use the information to good use by warning your children about sexual predators, among others.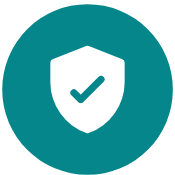 The Kidslox app is easy to set up even for first-timers, and it can be installed on several different devices; check the monthly subscription price, although there's a brief trial period. It's compatible with iOS, Mac OS, Windows, and Android devices, and it offers several modes including unrestricted Parent Mode, totally restricted Lockdown Mode, and customized Child Mode.
You can also schedule time limits for mobile use, get weekly reports about your children's location history and app usage, and receive notifications upon arrival at certain locations. Other features include website blocking, YouTube restricted mode, and Google safe search.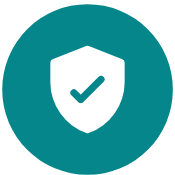 The iCam works like a spycam when installed and connected to a computer with a webcam. You can then remotely monitor audio webcam, and live video feeds from your compatible device (iPhone or iPad). You may monitor multiple feeds, too, but it demands multiple systems and installations.
You may not be able to monitor your children's online activities with iCam, but you can see what they're doing while in front of their device. You never know if your children are, say, doing obscene acts for an online predator.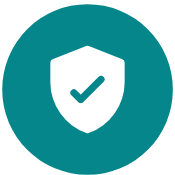 The mice will play while the cat's away, and this is where the Alarm.com app comes into the picture! This is a security system ideal for households with children and teens who may be left alone for extended periods. Think of it as being in your home, virtually speaking, while running errands or earning a living outside.
You can control the system remotely from your device, too. You can arm and disarm the system, watch both recorded and live videos from cameras installed in your home, and get alerts about certain activities in your home.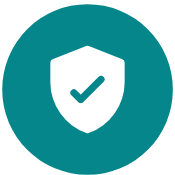 The features of SecuraFone aren't groundbreaking, but these are bundled well and, thus, deserves a place here. It uses GPS technology in determining your teen's driving speed and location, as well as in giving notifications when he's overstepped his geographical boundaries (i.e., geofencing).
You can view a 90-day map data of his whereabouts, including reports with addresses and alerts sent beforehand. You can also temporarily disable your teen's smartphone's functions if the app sends an alert about his driving mode. Distracted driving is among the leading causes of accidents and fatalities in the U.S.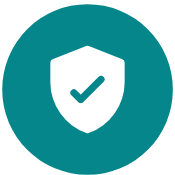 The Qustodio app is compatible with Mac, iOS, Kindle, and Windows PC devices. Its comprehensive dashboard provides parents with an intuitive and intensive way of viewing their children's activities. We highly recommend it for parents seeking excellent social media and web browsing safety for their children.
The free version has basic features like monitoring of search engine and web use, tracking social media log-ins, and setting time controls. The premium version gives more control through location tracking, games and apps blocking, and calls and text monitoring. Both allow makes real-time monitoring possible from mobile devices or an online dashboard.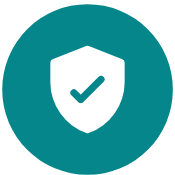 Social media monitoring is a must for concerned parents since cyberbullying typically happens on Facebook, Twitter, and Instagram. You can monitor your children's social media activity, such as check-ins, tags, and photo uploads. You can also keep track of the inappropriate language that can indicate cyberbullying and sexual predation.
One of MamaBear's best features is it notifies when their teenagers are driving over the speed limit when and where they drive. Warn them about the dangers of speed driving and of going to dangerous places before it's too late.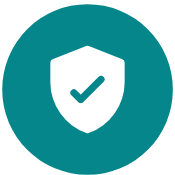 Parents whose main concern is restricting their children's use of mobile devices during family time, study time, and bedtime will find the DinnerTime app useful. This is a free app when installed in two kids' devices and controlled by two parents' devices, but it has a premium version suitable for up to five kids' devices. The latter comes with basic features as well as detailed reports on device and app usage.
Both versions allow parents to lock and unlock their children's devices. Three modes, namely, Dinner Time, Take a Break, and Bed Time are available.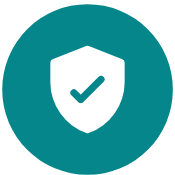 Are you concerned about the time your young children spend on their mobile devices and desktops? You can download Screen Time and change their viewing habits and, thus, contribute to their better lives! You have the tool to monitor how much time they spend on their devices and what apps they frequently use.
With the information, you can set daily time limits, approve or reject new apps being downloaded into your children's devices, and keep track of their web history. We love that it has an instant pause feature, which allows parents to pause their children's devices remotely.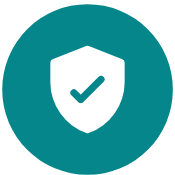 Many of YouTube's content isn't kid-friendly, and it can be said for its ads and links. But YouTube is a popular source of free entertainment for children and teens, and so parents should closely monitor their activities. Fortunately, there's YouTube Kids, a whitelisted version that gives parents more control over their children's viewing habits.
You can take advantage of the parental controls, such as custom kid profiles, timer for limiting screen time, and blocking certain videos and channels. You may also report offensive videos and turn on or off the search function, thus, limiting your children's exposure to inappropriate content.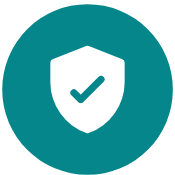 Teens can be reckless in their driving, and parents can be stressed out from it. This is where Bouncie, an on-board diagnostics app designed to prevent distracted driving, comes in. Parents get real-time notifications when their teens are engaging in potentially dangerous behavior, such as driving over the speed limit and hard braking.
We also recommend Bouncie because of its effective geolocation tracking feature. You will get mostly real-time alerts about your child's specific locations while driving, as well as where they parked, among others. It's easy to install, too –plug into the OBD port of your teen's car.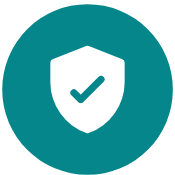 Keeping your children safe is a 24/7 job, but you can't be by their side 24/7! KidsGuard Pro, fortunately, is an effective parental control app that checks nearly all the boxes for the best app.
Its features include accurate, real-time GPS tracking for getting your children's whereabouts, set an area on a digital map for geofencing purposes, and monitor social media activity, including conversations and contacts. It's also useful in viewing the details of all calls on your children's smartphones, as well as in reading incoming, outgoing, and deleted messages. Plus, it stays hidden in the background.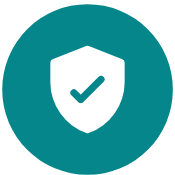 While the Spy Bubble is originally intended as an app for spying on cheating spouses, it can also be used for spying on children and teens! Parents can make full use of its features, including viewing instant messages on certain messaging apps, determining accurate location via GPS technology, and reading text messages, browsing through call logs, and monitoring contacts list.
You can also monitor website history, a helpful feature when deciding whether your children are on appropriate sites or not. You can use these features from your phone, provided the app is installed on the target phones.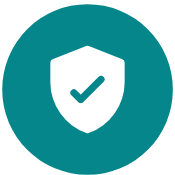 Yet another notable app for keeping tabs on teenage drivers is Safe Drive, exclusively available for iOS users and on iTunes. You can monitor both the driving speed and current location of your teen, as well as set speed limits for his car. You will receive alerts in case your teen drives over the preset speed limit.
But emphasis must be made that, like many driving apps of its kind, your teenage driver should open it on his smartphone to activate these features. Otherwise, you won't be able to track his speed and location.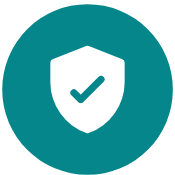 We like it that the Kaspersky Safe Kids app works well on Macs, iOS, and Android devices as well as on personal computers. It can be installed on as many devices as necessary, and it's affordable, too. It offers parents flexible control over their children's devices and app usage, as well as provides a robust web filtering, geofencing, and an effective alert system.
Parents praise it, too, because it provides nearly all features expected from a contemporary parental control app, as mentioned above. There's also a time management feature that limits the use of mobile devices among children.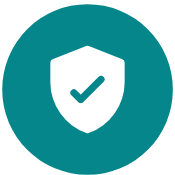 The Norton Family Parental Control is an excellent app because of its wealth of effective features that allow parents to monitor and manage their children's digital activities. We highly recommend it because it's an incredible web filtering tool on its own. Parents will find it essential to keep a keen eye on their children's online welfare, particularly in blocking inappropriate sites and content.
It has an intuitive web dashboard that allows parents to hop between several features, see their children's activities, and make the necessary changes. It doesn't have a limit on the number of monitored devices, too.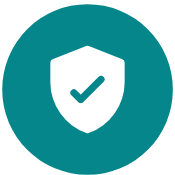 Most parents who have used Boomerang say that it's a solid, reliable, and relevant parental control app compatible with iOS and Android devices. But it has a flaw that some parents may find frustrating – it can only be used in monitoring mobile devices, not in personal computers and Macs.
But it's chock-full with convenient features, nonetheless, which parents will find useful in keeping their children safe from online dangers. These include a review of web browsing history, locations, and device usage; create geofences; log SMS texts and calls, and monitor social media (YouTube) activity.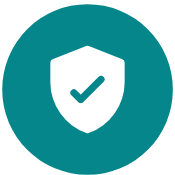 The Circle Home Plus system consists of an app (software) and a device (hardware), a comprehensive solution for managing an unlimited number of devices. You can keep track of your children's digital activities in two ways, namely: first, at the router level via your home network; and second, through an app installed on the target mobile devices.
It's easy to set up and configure, provides dependable time and web restrictions, and offers quick detection and implementation of these restrictions on the connected devices. Its built-in apps are intuitive, but it doesn't have full lockdown and geofencing features.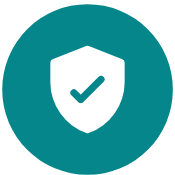 The best thing about Mobicip is its range of well-designed built-in apps that provide parents with effective parental control features.
These include the basics, such as monitoring your children's app and web activities, getting real-time notifications, and blocking of certain apps. These controls are accessed via an organized web interface, so jumping from one activity to the next is quick and easy.
But while it supports multiple platforms, Mobicip has its shortcomings. It doesn't have geofencing, doesn't allow setting total time limits, and tech-savvy kids can bypass its desktop browsing restrictions.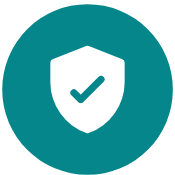 While Locategy doesn't provide social media monitoring and SMS and call blocking, its streamlined approach toward parental control makes it better than many other apps. We also like that it has reliable location-tracking features that allow parents an easy way of keeping their children's whereabouts and of controlling their mobile device usage.
Locategy also has usage schedules and app blocking features, which are standard in most of the apps presented here. You may get the free version, but we suggest getting the paid subscription for better service.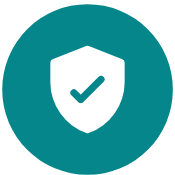 What we loved about TeenOrbit is that it doesn't require downloading to your children's iPhone. Just download it from the AppStore to your iPhone, sign up for its service, and voila! Your phone will fetch your child's iPhone logs directly from his iCloud backups, and you didn't even install any apps on his device.
But you have to provide your child's iPhone's Apple ID credentials before the said feature can be activated, and that's easy to do, too. You can start monitoring your teen's text messages, calls, and contacts as well as keep track of his websites visited and GPS location.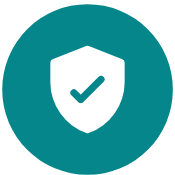 Keeping your family in your virtual orbit, so to speak, is easier with the Family Orbit app. Since it's compatible with Android and iOS apps, it's suitable for downloads across multiple devices. It has three different methods for monitoring iOS devices, too, aside from the standard features.
These include monitoring of text messages and calls on the target devices, as well as viewing online activities like photo uploads, sites visited, and apps used. It also has a GPS location tracking feature that adds to your peace of mind. You can test these features for seven days for free.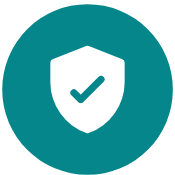 If you're looking for an excellent location tracking feature, your best choice is the Spyzie app. You can get real-time information about the target smartphone's physical location and, thus, of your child's location. You can also access his photos and videos as well as calls and texts while also having control over his apps usage.
Spyzie can be downloaded on iOS and Android devices, and it's easy to install on target devices. Keep in mind that it's quite expensive – it's available on a monthly subscription – but its features make the cost worthwhile.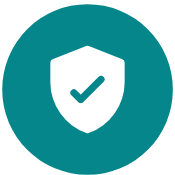 The MMGuardian app is a great tool for protecting children and teens against online hazards, thanks to its wide range of useful features.
You can block texts and calls from undesirable persons and with undesirable content from entering your children's smartphones. You may also block messages with specific keywords, block specific websites and domains, and filter inappropriate Internet content.
Other features that make it a true guardian app are time restrictions, real-time location, and app control. There's even an artificial intelligence feature that spots nudity in photos.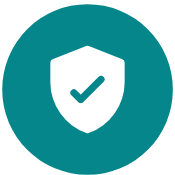 The MinorMonitor app is a browser-based parental control software suitable for Apple devices and personal computers. It's a free app that gives parents a convenient look at their children's social media activities.
You can then determine whether your children are engaging in potentially dangerous activities, such as cyberbullying and hate crimes. You will also have an idea about their sexual preferences, state of mind, and drug use, if any, which will require the right decisions on your part. But you will need your children's credentials to connect their accounts to the app.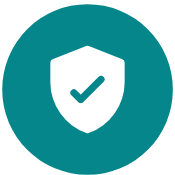 The Life360 app is a real-time locator that provides accurate information of family members based on their respective smartphone's GPS location. You have to install the app on your family's smartphones before it can be activated and used as desired. You have to register them, too, so that each member is represented as a unique icon on a private map.
You will receive alerts whenever your family members arrive and leave your home, school, and work, too. But it isn't just a locator as it can also be used as a private sharing app with private chat features.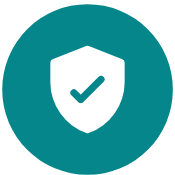 Think of Surfie-Parent as your virtual stand-in, your eyes, and ears in ensuring your children's online safety. Once downloaded on your and your children's smartphones, you can set age-appropriate parameters for the app. You can also monitor your kid's digital usage, from time spent on their devices to websites visited and get alerts about them.
Its website filtering feature is among the best in the industry, as is the case for its geofencing and real-time location tracking.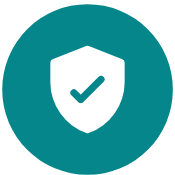 Affordability is among the criteria that parents look for in a parental control app, and the Send This Instead app certainly meets it. You can enjoy a seven-day free trial period followed by a $10/month subscription.
Take note that the app isn't originally intended for parents, but it's an effective way for teens to resolve a potentially dangerous situation, namely requests for their intimate photos.
You and your teens can discuss the ways that the app can alert them to possible sexual predation and the best manner of reacting to them. You can see what posters they sent as well as discuss the links and reference points provided in the app.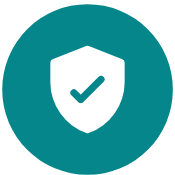 The uKnowKids app is compatible with Apple and Android phones. It comes with the uKnowKids Digital Parenting and Safety Resource Center, a one-stop information database for parents. It's curated by a team of experts who find digital trends, useful information, and product reviews that parents can use in their daily lives, too.
More importantly, you have an effective tool that can monitor your children's digital activities on their Apple and Android gadgets, including their social media and Internet usage. You can use the app in focusing on potentially problematic messages, comments, and updates, too.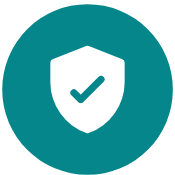 Yet another ultra-affordable parental control app is curbi, an easy-to-install and use software with features for mobile app and web activity management. You can use it to block offensive sites, lock apps, and set time limits on device use – and it's compatible with smartphones and tablets, too.
Despite its affordable price, it offers a fairly comprehensive suite of features, too. These include summaries of the sites accessed and the time duration, app selection and their time schedules, and set ground rules for app usage.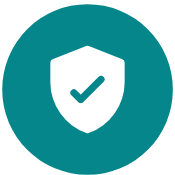 How about a completely free and effective app? The Parental Control Bar meets your requirement! It's a public service designed to prevent children and teens from accessing mature content, such as porn sites. It's easy to install in just three quick steps, too.
It works by cross-checking websites being accessed by children with the websites labeled as safe by the parents. The toolbar then determines whether to grant access to the websites or not based on parental settings.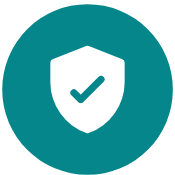 Aside from being a free app, Kidlogger is a popular parental control app compatible with Android, iOS, Windows, and Mac devices. It's packed full with helpful features like access to the target phones' social media use and web history and time tracking logs.
It's also useful in monitoring messages, chats, and calls, which can contain information about bullying and other risky behaviors. Plus, you can get screenshots of the target phones' activities.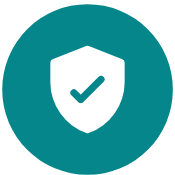 The MSpy app has several features that provide parents better control over their children's digital lives and, thus, protect them from online hazards. These features include access to contact details, calls history, and text messages, which are sources of information for problematic issues.
Parents can also monitor their children's real-time location via GPS technology, set geofencing parameters, and block offensive websites from their children's devices.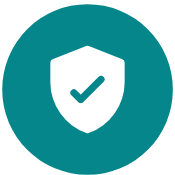 The Pumpic app is pumped full of features that parents want in the best parental control apps. You can use it in tracking several media platforms, including Facebook, Viber, and Snapchat, as well as block specific apps and websites. You may also wipe out your child's phone information remotely in case he loses it.
We like it for its content filtering, geofencing, location tracking, call, and text monitoring, and contact blocking features, too.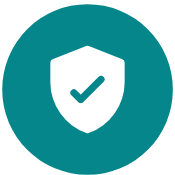 Keeping your family safe is a 24/7 job, especially with children and teens, and the FamiSafe app is a great tool for this purpose. Your family's digital activities and physical whereabouts can be easily viewed through the app, thanks to its browser history, real-time location tracking, and geofencing features.
You also have control over the websites and apps that your children can access and download, respectively, and even get reports about these activities. There's even a detection algorithm where explicit photos and contents can be blocked.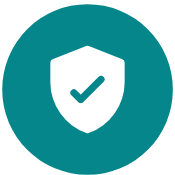 The K9 Web Protection app has basic features, such as setting time restrictions, blocking apps and websites, and giving real-time locations, which makes it among the best free apps. It's also compatible with personal computers and iOS and Android devices. Note that it doesn't give parents control over games and emails.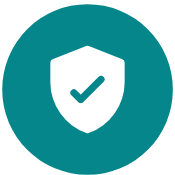 We like Family Time because it's such a user-friendly app that even newbies can install and use. Once it's installed on your phone and your children's phones, you can quickly monitor many of their online activities anywhere, anytime. It has basic features that still work well, even among tech-savvy kids.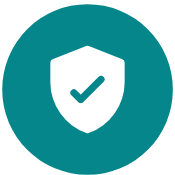 Do you want to get your children involved in their safety? Consider the OurPact app! It has an excellent design that allows parents and kids to set customized parameters, such as their daily screen time limits. It has effective website filtering and scheduling for access to specific apps and websites at certain times.
Note that it doesn't manage or block smart television, games, consoles, and computers.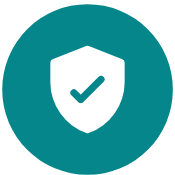 While the Google Family Link app can take 30 minutes to set up and require Android 7.0 Nougat OS, it's well worth the effort! Your network, however, should consist of children under 13 years old; once they are 13 years old, their devices are automatically removed from the system. Its features include setting time limits on phone use and managing apps and websites they can access.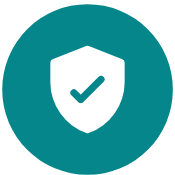 The Monqi Phone consists of a smartphone or tablet with built-in controls in the handset. You will download its control app on your smartphone that, in turn, provides you with control over your children's phones. You can track their location, set time restrictions on their device usage, and browse activity reports, as well as limit apps and website access.