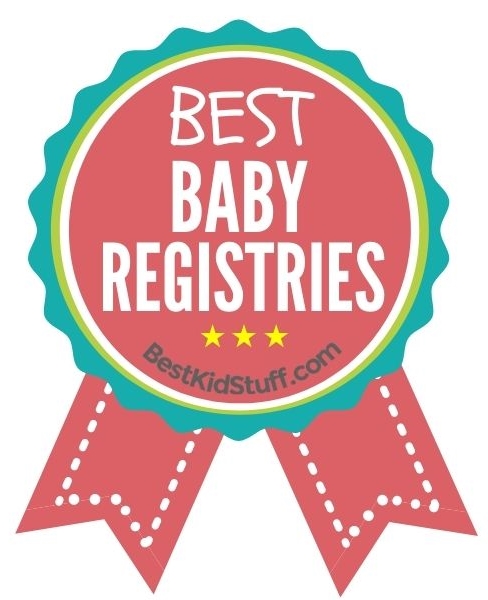 Having a baby means buying a lot of new stuff, which can be very costly, especially for a growing family. You might be needing new baby clothes and necessities, especially for first-time parents. You might also need to buy some gear like strollers or a car seat, and the list goes on.
But there's no need to panic. Most of your relatives and friends are likely to shower your little one with gifts, too! And…you can't go wrong with the best baby registries to let them know what it is exactly that you need and want for yourself and your little one!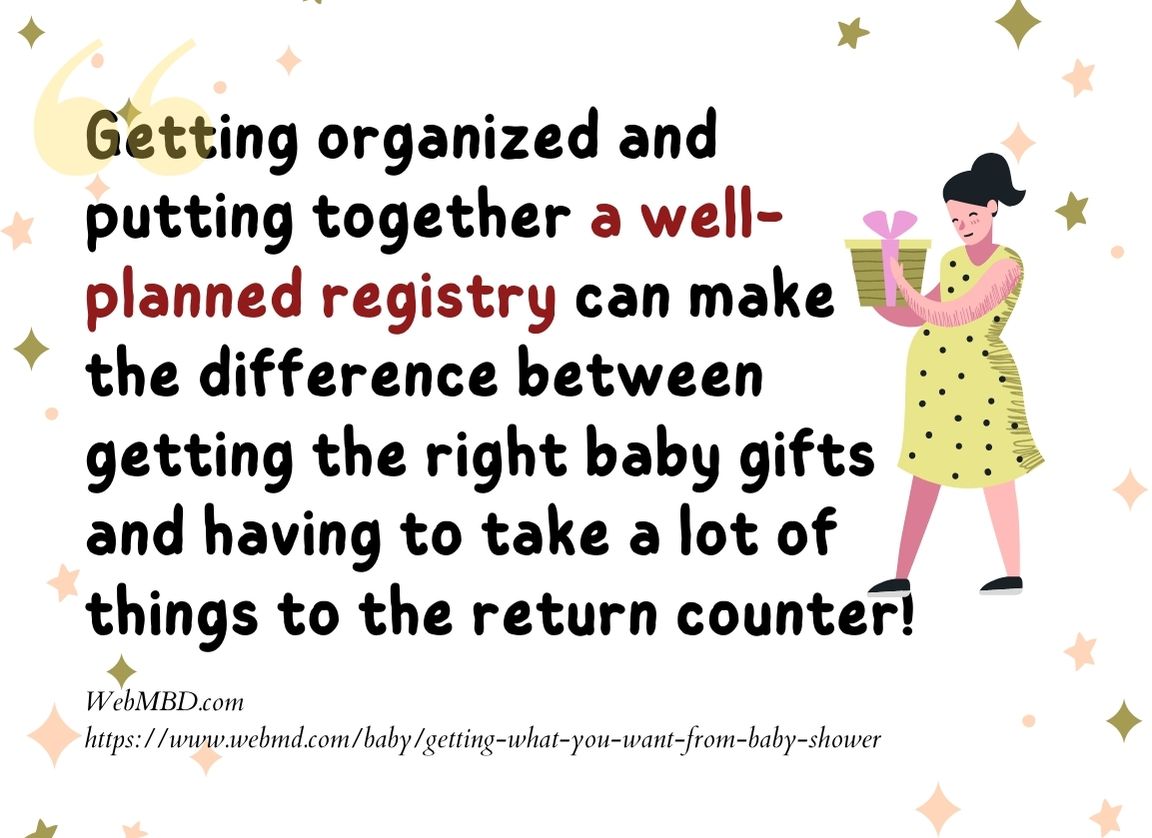 What To Look For in a Baby Registry
Do note that not all baby registries are created equal. It's best to use one that gives you a lot of options. Instead of sticking to just one brand, you'll get a chance to choose items from different baby shops. Going through many baby items may be confusing, especially for those who are not familiar with raising a child. Go for a registry that lets you conveniently compile all your chosen items in one list. Lastly, find registries that offer extra perks. Some registries offer rebates or coupons, while some give free products and samples.
Categorizing Your Baby Registry
There are many factors to consider and countless choices to choose from when it comes to baby items. Narrowing down your baby registry can be a difficult task. As a parent, you want to include all your baby's needs and wants while creating a convenient shopping list that won't hurt your family and friends' pockets.
Here are the categories to consider to help you jumpstart your baby registry:
Bath Supplies – Newborns have sensitive skin, so be sure to choose a gentle baby sponge and use a body wash that's formulated for babies. You can also choose to add a baby bathtub so you can bathe your newborn conveniently, compared to using the sink.
Feeding Essentials – For breastfeeding moms, you might want to consider ordering a breast pump to help you out and nursing pads to avoid any stains. To help clean up after feeding your baby, burp bibs can do the trick.
Clothing Items – It's tempting to buy cute outfits, especially if you're planning for a baby shoot. But keep in mind that newborns will outgrow clothing items within weeks, so it's best to choose simple ones. If you want to add clothes, go for bigger sizes so your baby can grow into them and use them for a longer time instead.
Cleaning Accessories – Baby Bottle Sterilizers can be on the expensive side, but they'll certainly help you cut short your milk preparation time. Instead of doing the tedious work of soaking baby bottles in boiling water and drying them afterward, why not use a machine that can do both seamlessly? This may be ideal for group gifting so that it can be pocket-friendly.
Travel Gear – One of the most important gears to add to your list is a reliable car seat. You'll be needing this from day one since most hospitals require that you use one when taking your newborn home. You can also add a baby carrier or stroller to your registry, which you can use when walking around parks or malls.
Struggling to find the right registry for you and your baby? To help you in choosing, we've compiled the ten best baby registries for expectant parents: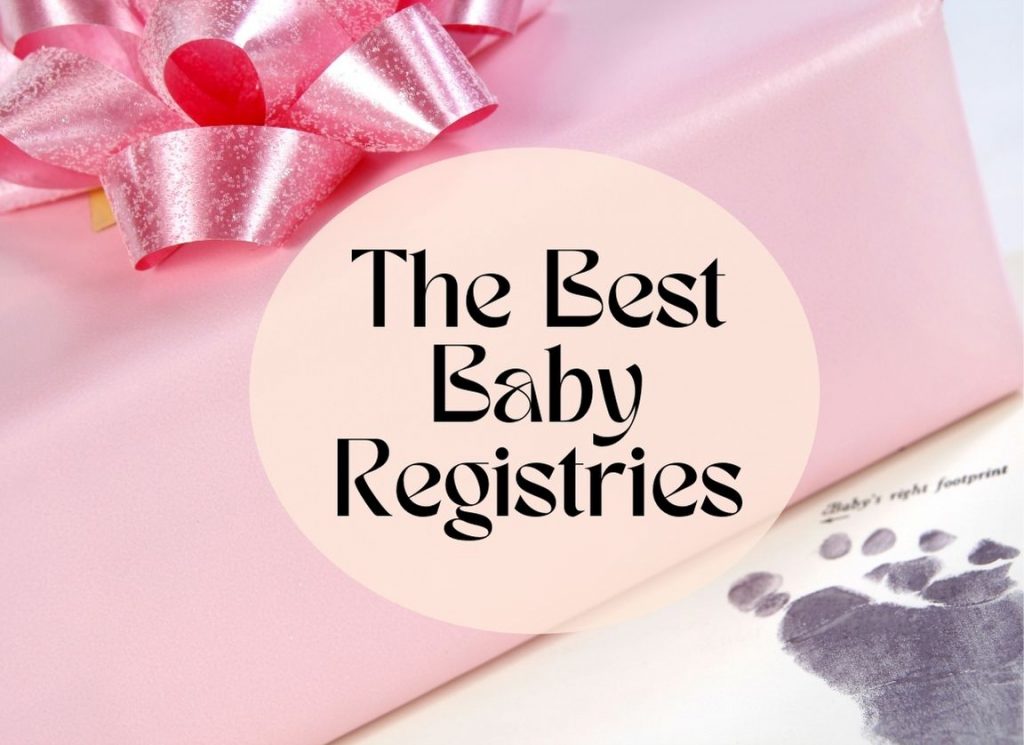 Babylist is an inclusive baby registry focused on making it easy for new parents. They offer an easy and simple interface, so buying a gift won't burden your friends and family. Select items from different stores and create a list of your baby's necessities.
While having a lot of choices can be advantageous, it can also be overwhelming for some. Good thing Babylist offers several guides and sample registries that you can take inspiration from. They even offer parenting and childcare tips so you'll be ready with parenthood.
Aside from nursery items, you can add meaningful gifts such as babysitting services or home-cooked meals. Welcoming a baby can be overwhelming, especially for moms. Getting babysitting services will help you catch up on your sleep or enjoy a night out. Home-cooked meals that are safe for babies will help you since most babies need to frequently. You'll save time preparing their meal and have more time with other baby duties.
You have the option to include a Cash Fund on your registry. Raising a baby comes with costs other than buying new things. To help with your expenses, you may ask family members or friends to give the gift of finances.
After completing your baby registry and satisfying the company's conditions, Babylist will also be sending a box of goodies for your baby. This includes more than $100 worth of baby products, coupons, and samples. You'll also be eligible to get a 15% discount at the Babylist store.
---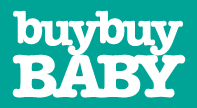 Buybuy BABY offers a great selection of baby items, making it a go-to store for every parent. It boasts a complete line-up of baby essentials such as diapers, baby bottles, and wipes. It also sells different high chairs and strollers, depending on your budget and preference. Plus, their website offers parenting tips and articles to help with your parenting journey.
While shopping online is convenient, some parents prefer seeing the items in person to look closer. Buybuy BABY offers an in-store consultant to guide you around the store and help you decide which items to add to your registry. Just be sure to schedule your appointment ahead of time.
Their website offers an interactive registry checklist to help you keep track of your baby items. This keeps your list organized, and so you'll have an easy time thanking your loved ones after.
Best of all, buybuy BABY will welcome your registry with a bag of freebies that includes coupons and samples. Additionally, you can buy the items left at your registry for 15% less than the original price. Got the same gift twice?
Good thing they accept returns within 90 days after your registry's due date, even without a gift receipt. Another reason to love this registry is that they accept coupons from Bed, Bath, and Beyond, so you can use their in-demand 20% discount coupons and save on your purchases.
---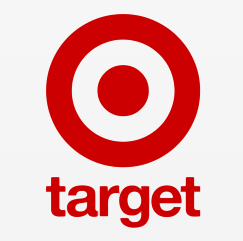 Been getting your essentials at Target? Also a go-to shopping destination for household items, Target offers a wide selection of baby essentials and gear. You'll find everything you need, whether you prefer shopping online or in-store with almost 2,000 branches nationwide.
It offers a baby registry that's perfect for parents-to-be. It comes with a universal registry, order tracking, and many perks. You can also set up a profile with pictures and create a checklist to see which gifts have been given easily.
Target's baby registry offers a free welcome kit valued at $150 after completing your registration. You can avail of Target Circle membership to access many deals all year round. Plus, RedCard holders can get free shipping for orders above $35. Another reason to sign on with Target is that it offers discounts on all the items in your registry. You may buy the items at 15% off, and it is available two months before your due date.
Besides supplying important gear such as budget-friendly diaper bags and beautifully-designed baby cribs, the one-stop shop also sells toys, dining ware, and clothing. You can add items from different brands, so you'll surely have a lot of choices.
If you've had a sudden change of mind, you may return or exchange the gifts you've received within a year. Target's return policy lets you do this with ease, so you don't have to worry about getting the wrong color or style.
---

If you're looking into assembling a modern and stylish nursery for your new baby, Pottery Barn Kids is your best bet for a baby registry. Here, you'll find high-quality and hypoallergic beddings and clothing that are safe for your little ones. You can also add different nursery fixtures and pieces of furniture that have passed quality standards and are Greenguard Gold Certified.
Their bath essentials are superb in quality and are durable even for long-term use. They even have an option to personalize your baby's towels and blankets by adding your baby's name to them.
It's good to know that the items available in their catalog may be on the pricier side. However, your loved ones will surely be sending functional pieces that are safe and built to last. You can save with the 20% completion discount, too! This discount is made available two months before your registry ends and six months after the due date, so you'll have plenty of time to enjoy this perk. You can choose from different collections of cribs, high chairs, and even a rocking chair.
Pottery Barn Kids baby registry comes with a mobile app so you can add items and track your registry through any mobile device. It has a gift tracking option for you to check easily who's given each gift, that way, you can easily send thank you notes. Another reason to join Pottery Barn's baby register is their design crew.
You can book an appointment with their interior designer team specializing in creating a beautiful nursery. Get insights and suggestions through a free appointment so you'll have a beautiful nursery in no time!
---

Besides having almost everything that you can think of adding in a baby registry, Amazon also offers the best prices and even free shipping that gift-givers can take advantage of. Prime members have the advantage of getting free shipping, while non-members can enjoy free delivery with orders reaching $35 and up.
Upon registration, you'll be getting a welcome box worth around $35 that contains different baby items and samples. After your registry's due date, you'll also be eligible to get a 10% discount on all the items left on your list, while Prime members can get as much as 15% off.
Amazon offers different baby must-haves like diaper packs, blankets, and baby bottles. You get to choose from various brands, including Carter's, Huggies, and Chicco. You can search the products based on their customer reviews so you'll have more insight when choosing and get to read on different first-hand experiences.
Additionally, you can add your favorites from other websites such as Target. You'll have a lot of choices, so you can surely complete your list of baby essentials on the registry.
Are you eyeing something expensive for your newborn? Amazon has a group gifting feature where several people can get that expensive baby item.
Don't worry about getting the wrong size or color; Amazon offers a hassle-free return process. This covers all the items in your registry for an entire year. Plus, they offer top-notch customer service, so you'll get the right answer for all your inquiries.
---

Whatever your plan is for your baby's nursery, IKEA offers sleek items that are functional and affordable. You can choose from different baby items such as a baby gym set, crib comforter, and changing pads.
Ikea offers different inspirations on creating a cozy nursery and tips on baby-proofing your home through their website. They have an excellent selection of baby furniture, such as high chairs and cribs. For as low as $40, your family and friends can gift you with a changing table that's safe and durable.
For gift items on the pricier side, your gift-givers can avail of the Chip In feature, where several people can contribute until the full amount is reached. With this, you can include even the more expensive items like a $200 crib.
One of the perks of IKEA's baby registry is that your guests can avail themselves of the IKEA Family discount when buying the items on your list. They have to show the barcode or registry number during checkout. The discount only applies to specific items and varies from time to time.
Have you gotten a duplicate gift? With IKEA's Return Policy, all you have to do is access your registry account and print a return receipt, even those without gift receipts. In terms of tracking, you may update your account settings and opt to get an email whenever someone buys an item from your gift list.
You can also easily manage your registry through the IKEA mobile app. Here you can add and remove some baby items conveniently through your mobile phone. Most IKEA products that need assembly come with easy-to-follow instructions and require just the basic tools. Putting up a changing table can be fun and relaxing, especially for dads.
---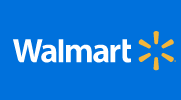 Do you want to find the best deals for your baby essentials? Walmart is one of the best choices to create your baby's gift registry. Your family and friends don't have to spend too much to give your baby a new gift. This is made possible through their Price Match feature, which makes sure that you're getting the best prices for your items, even when compared to other online retailers such as Amazon and Target.
In case that's not enticing enough, you'll get a welcome box that contains different product samples and coupons for free! All you have to do is complete your registration.
Creating your baby registry is convenient, thanks to the Walmart mobile app. It has a simple interface and is rich in features, too! You can add and edit your list while choosing from thousands of baby items. Plus, get product tips and recommendations from Walmart's virtual registry assistant.
Your loved ones can also opt to give gift cards instead of getting the items. Walmart offers different gift cards in varying amounts, from $5 to $500, and they can also choose from different cute card designs. This way, you can use the gift cards to choose and buy the items yourself.
Another reason to choose Walmart is that it can be easily accessed. With more than 4,500 stores throughout the US, your gift-givers are sure to find a Walmart nearby. They offer a complete selection of must-buy baby items, from baby wipes to diapers and bigger car seats and nursery furniture.
You can choose from different brands such as Disney Baby, Huggies, and Graco. If you've added furniture to your list, you can get their assembly services, so you don't have to put those pieces together and attend to your newborn at the same time!
---

Thinking about getting items from different parts of the globe? MyRegistry.com lets you add items from different stores worldwide to complete your gift list, even the unlisted ones. If you already have an existing registry, you can easily import your list, so you won't have to start from scratch. You can register from different retail websites but still enjoy all the perks. Add a variety of baby essentials like diaper rash ointment, pacifiers, and nursing pads.
Its website is easy to navigate and offers registry inspirations and tips on baby care. Similarly, the MyRegistry.com mobile app lets you manage your registry anywhere and is convenient to use. All you have to do is scan their barcode using the app to add an item.
To support the growing business, you can add baby items from different establishments, including local ones. For items without a website, you can add them to your registry by uploading a picture of them. Be sure to add important details like where to buy them and the product details.
For items that require a larger sum, MyRegistry offers a fundraising feature where a number of your friends and family can pitch in cash instead of giving a gift. This is great if you're looking into allocating funds for hospital bills or nursery renovations. To help jumpstart your baby registry,
MyRegistry offers a checklist that contains all the important baby stuff. It contains all the essentials in your baby's feeding, sleeping, and bathing times. If you're a new parent, focus on these suggestions and use them to guide you when creating your registry.
---

Crate & Kids is a member of Crate & Barrel and offers the best baby furniture on over 40 branches and online. Get to choose from different chic baby furniture like cribs and high chairs.
For those with many toys or baby equipment, Crate & Kids also offers storage options that are both trendy and durable. Been wanting an expensive crib and thinking twice about adding it to your registry? Crate & Kids has a group gifting feature where your loved ones can gift that item.
Another reason to register with Crate & Kids is that it offers many discounts, even after your baby is born. Enjoy a 15% completion discount for all your purchases included in your registry. Plus, Crate & Kids only sells products that have passed quality checks and inspections, so your family and friends won't have to be concerned about the safety of their gifts. Plus, all their beddings are 100% cotton, providing the best comfort for your little one.
Thinking about elevating your nursery room? You can score decorations and room accessories that will surely fit your ideal nursery. If you're unsure how to go about your decorations, you can chat with an interior designer through their website or book an appointment for an in-store consultation. This way, you'll only be adding items that suit your nursery setup.
If you're not sure what to get, their website offers a checklist to help you out. It provides a complete list of baby essentials from clothing to feeding items and larger items like changing tables and nursery dressers.
---

Register at The Ultimate Green Store to get eco-friendly products for your newborn.
Some parents prefer using green products that are guaranteed to be safe for babies and free from harmful chemicals. Some products may contain harmful additives that may irritate when used by your baby. For example, baby clothes made from organic cotton are less susceptible to irritation since the cotton used is free from any pesticides.
This store is perfect for parents going green and would like to support businesses in the same endeavor. It offers a great selection of organic crib and bathroom essentials like beddings, blankets, and towels. Aside from being soft, they're also guaranteed safe and are usually made with 100% cotton USDA certified. You can also add items for your baby's dining must-haves like sippy cups and food trays.
Add a selection of baby-friendly toys to your baby registry, such as play gyms, stuffed toys, and learning blocks. You can even add an air purifier for your baby for an added layer of protection in your nursery.
Enjoy gifts that are free from BPA, Phthalates, and Lead, which may harm your little one with frequent exposure. You'll surely have a lot of choices since you can easily search for different brands offering basic eco-friendly baby products and even the more luxurious ones for affordable prices.