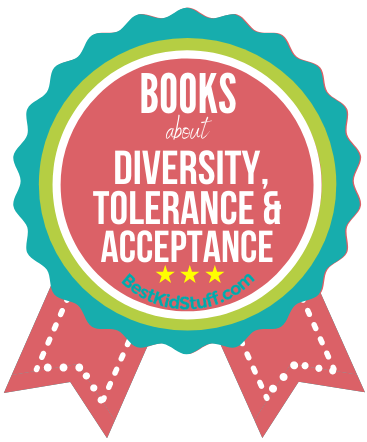 A famous adage says, "The man who does not read has no advantage over the man who cannot read."
As parents, we must encourage our children to be literate as early as possible. The youth is the future of our nation, after all. Choosing topics like overcoming hurdles, encouraging diversity, and accepting races should be common topics for your kids.
Raising awareness about certain social issues is very useful for them to grow with a balanced mindset and become open-minded in many aspects of life.
Letting our kids understand the importance of diversity is not only beneficial for their own sake but the people surrounding them.
Imagine how the world will be a better place if kids learn about these crucial lessons at an early age. Hence, the parents carry this heavy responsibility of educating our kids to become more accepting and humane people.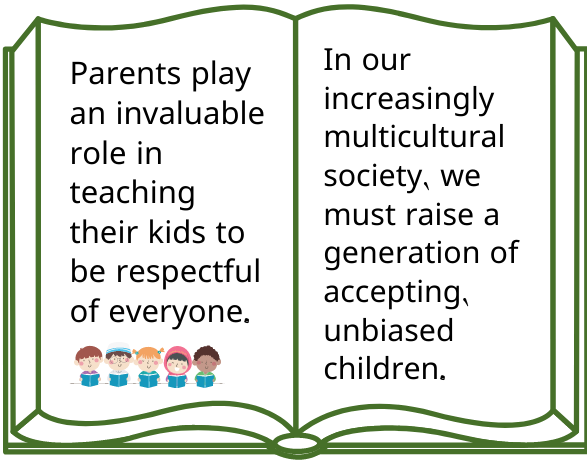 Reading books about cultural differences, racism, diversity, and other social issues are useful for your children's learning. But it is significant to note that there are a variety of books suitable for different ages.
As parents or guardians, you should be able to find the compatible material or resources for your son or daughter.
Here is a list of best-selling and well-written books for all age brackets.
Be ready to let these books change you and your children's perspectives and prepare yourselves for a roller coaster of emotions with these educational and heartwarming books.
If you are looking for a great read for a specific age group, check out our convenient Jump-To links: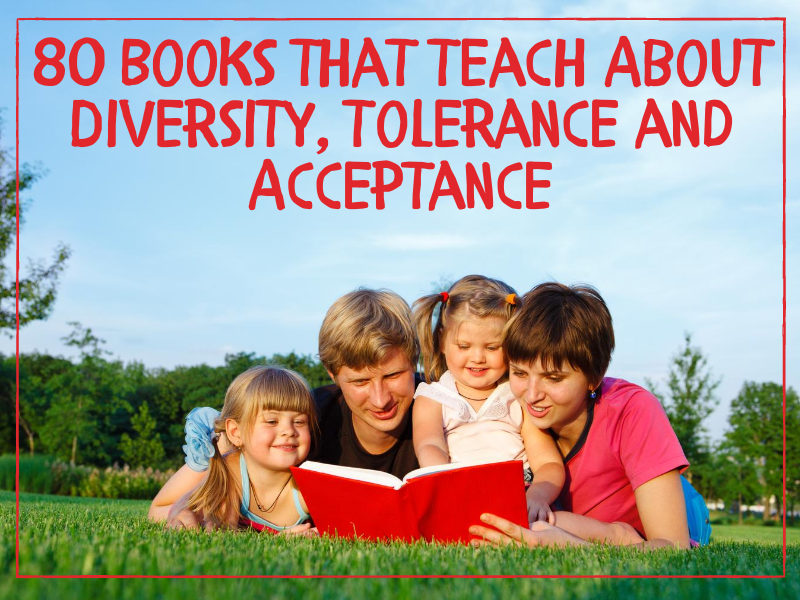 ---
For 3-6 years old
This is a book about a father and his daughter named Zuri. It connotes a beautiful story about loving your natural features, and to be confident about them. Zuri's daddy always tries to help Zuri fix her kinky and uniquely beautiful hair. From braids to the ponytail to pigtails, there is nothing that he cannot do for his baby girl. It is an inspiring story about a dad and daughter relationship.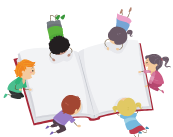 Mae Among the Stars by Roda Ahmed
This book is about Mae and her journey with the stars. Mae Jemison is the first African-American woman who traveled in space. She was encouraged by her parents, who told her that nothing is impossible. Even at a young age, she has dreamt of dancing in space. This story inspires children to dream of anything and aspire even the impossible.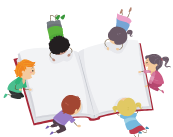 Inspired by the classic game of This Little Piggy, this storybook features a beautiful brown baby's feet. These include adorable and cute illustrations and pictures made by LeUyen Pham. This will surely appeal to your toddlers. It is the perfect book for cuddling with your kid on a couch and just sharing some precious time with your baby.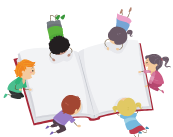 The Good Egg by Jory John
It is acceptable not to be perfect at all times. This is the essential moral of the story of this book. You can read it to your kids during bed or nap time. It's about a good egg who gets pressured of always being kind even when others are not. This is a story that teaches your kids the value of accepting others even if they're "rotten eggs." It shows how vital balance and self-care is.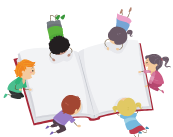 It is available in a board book that conveys the story of Gerald, the giraffe. He wants to dance, but he couldn't because of his thin legs and warped knees. Fortunately, with the support of his friend, he finally was able to dance in his unique style. This story is perfect for reminding your kids always to seek greatness.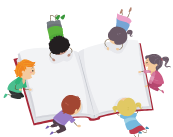 The King of Kindergarten by Derrick Barnes
Once your kid starts their kindergarten journey, they will be able to relate to the story of this confident little boy. He's a very optimistic baby boy who wants nothing but to conquer his day by eating his pancakes and be able to get along with other kids at his school. He wants to make his parents proud of his daily accomplishments. This sure is an inspiring story for your kindergarten toddlers.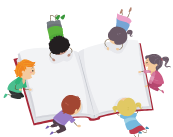 This inspiring story is about a beautiful dark-skinned girl named Sulwe. She wished to be beautiful like her mother and sister, but one fateful event happened one night. This changed her perspective and views about herself and her beauty. This is written by actress Lupita Nyong' o in her vision to inspire kids to embrace their unique traits.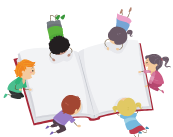 The Day You Begin by Jacqueline Woodson
There are instances in our lives where we have to be different from others. We stand on our own, even when we are unlike the majority. We may like different colors, styles, clothes, or movies. Whatever the differences are, we continue to share our stories with others because this is how we meet friends too. Teach your kids the power of accepting differences through this adorable visual book.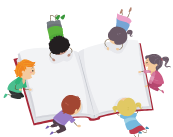 Once your kids start their education at kindergarten, their learning journey also starts. All are Welcome is a worthy story about diversity; it is about a school that embraces and welcomes any child and student coming from any background. Teach your kids the importance of humanity, acceptance, and diversity with this visually-entertaining storybook.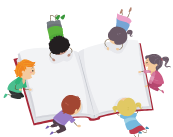 Be Kind by Pat Zietlow Miller
A little amount of kindness can go a long, long way is the moral of this story. Be kind. Just two words but powerful enough to teach your kids always to choose to be kind to everyone. Tanisha's classmate makes a way to comfort her when she spilled some juice on her new dress. This is a subtle way of sending a distinct message across. Indeed, any act of kindness can make a difference to anyone.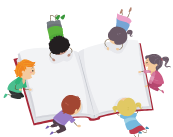 Perfect for your baby, who is a beginner at reading, this book provides the best illustration and the easiest words to read. It is about diversity and embracing differences. This book underscores the value of accepting different skin colors and races. It is quite a delight to read with your kid!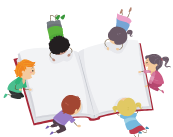 ABC I Love Me by Miriam Muhammad
Let your kid be inspired to appreciate their beautiful skin color, special features, and unique beauty. This book features black children and their adventure of the different characteristics they have, which is represented in every single alphabet. This is a compelling book for positive affirmations among young learners. Teach your kids to love themselves and be confident of what they have.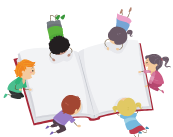 Allowing your kids to embrace your cultural identity is essential. This book portraits the six different women in Jenna's life who wear their hijab in various and unique ways. She also looks forward to wearing her own, following her trendy style too. With an enjoyable rhyme encrypted in this storybook, this is suitable for your little girls. It is a contemporary way for them to embrace their culture and beliefs.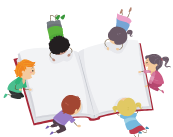 Last Stop on Market Street by Matt de la Pena
If you want to go for a heartwarming story about a little boy who asks questions because his life is a bit different than his friend's, this book is a good read for your kids who probably asks you the same questions too. CJ's grandma answers all his questions in fun ways, making him appreciate their routine much more and be content of what he has.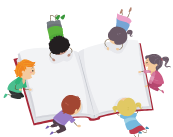 This book, with adorable and funny illustrations, shows how kids should always choose to follow the rules so that the world can be a better place to live for everyone. On the other hand, if people do the opposite and break one small rule and others will follow through, then the world will be in a total mess. Nobody wants that. This can make your kids learn the benefits of obeying the rules.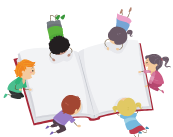 You are not Small by Anna Kang
Perfect for your babies who are beginners in reading, these storybooks contain bold illustrations about sizes. Two fuzzy creatures are the main characters in the story, and they seem to argue who is smaller or bigger than the other. But they finally stopped arguing when some surprise guests show up, making them realize that size is subjective depending on the person next to you.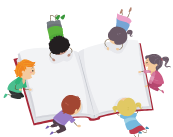 Tiny T. Rex is a cute little dinosaur who has the tiniest arms for a dinosaur. He had the biggest problem when one of his friends, Pointy, got so sad and he needed to be hugged so he can finally be happy again. But how is that possible when Tiny T. Rex has impossibly short and small hands? Read the story and find out how he overcame this obstacle. It sure serves the best lesson of kindness, friendship, and perseverance.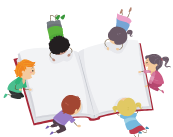 Lana the Llama who Wants to be a Unicorn by Sonica Ellis
Self-acceptance and self-love. These are two things that your kids should learn before anything else. Lana is a llama who continually stares at herself in the mirror and wishes to be a unicorn. But as she starts her journey, she begins to accept and appreciate her natural magic within her. Join your kid as she also appreciates her real and unique beauty.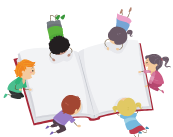 Our imaginations are very powerful if only we know how to use it. Harold was brave enough to explore the outdoors at midnight with just a purple crayon in his hand. He was able to journey through the sea, the woods, and even came across some dragons. This story shows how imagination is important. Let your kids explore their imaginative minds.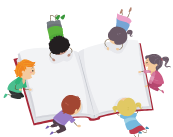 On the Night You Were Born by Nancy Tillman
This book, with marvelous illustrations, is perfect for you to read alongside your kid at bedtime. It portrays a message of the unconditional love of a parent for her or his child. This is a way to acknowledge someone's worth and continuously remind them that they are loved no matter what.
---
For 6-8 years old
This is a story about a girl who has a total of 6 names, Alma Sofia Esperanza Jose Pura Candela. She was curious about her numerous names. She discovered the meaning behind all of them when she started to ask her father. She learned that most of her names were actually after her grandparents. This book is an excellent motivator for kids, springing their curiosity on the origins and meanings of their names. Form a bond with your kids by sharing names and their meanings.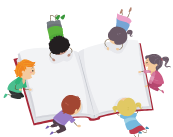 Just Ask! Be Different, Be Brave, Be You by Sonia Sotomayor
The story is from the author's experience as a kid who was diagnosed with diabetes. She emphasizes that most children experience several challenges. In her book, these children gather together to make a beautiful community garden. And as they come across someone who seems different than themselves, all they need to do is JUST ASK.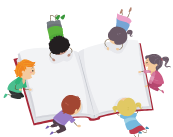 One's voice is essential, and you have to teach your kids that they can make a difference by using their voice. This book's message is empowering kids to stand up for what they believe in. Being able to share what they think, how they feel, and what they value is an important lesson for young kids to learn. Read this together with your kid and leave an impact on his or her learning.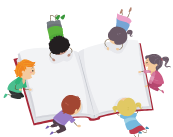 Strictly No Elephants by Lisa Mantchev
Teaching your kid about Inclusion is the main highlight of this exciting storybook. During a pet club day, all the children can bring all their pets like dogs, cats, fish, birds, except an elephant. The little boy seems to try to find a way to include his tiny elephant into the pet club. He proves what a true friend would do to make his little pet friend feel included too.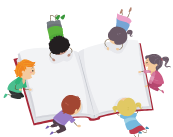 Whether your kid has only you as their parent, or you and your partner together as parents, nothing is more important than the love that you all share. This heart-warming book will illustrate how significant and vital LOVE is for the family. The number of family members and their genders does not matter as long as love prevails among everyone.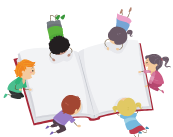 Pink is for Boys by Robb Pearlman
The current era teaches the young generation of the collapse and breakdown of stereotyping. Whether your son loves pink or your daughter loves blue, is an acceptable and natural thing. Engage your kids in this beautiful book about diversity. Both boys and girls can play sports, like basketball or soccer. Both boys and girls can also play-dress up and appreciate unicorns. Your kids should be able to enjoy their childhood without gender restrictions. This is the beautiful message of this story by Robb Pearlman.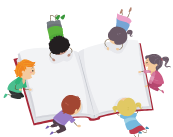 A story about a father and daughter's motorcycle riding journey, this book for kids touches a lesson about love for family. Your baby will always cherish the sacrifices of her father. Daisy, the main character, rides at the back of her daddy's motorcycle. They go around their neighborhood, enjoying the community and the view. As they finish the ride, Ramona feels very happy and content to have her daddy. This story will inspire your little girl always to appreciate her daddy.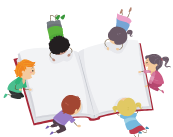 Islandborn by Junot Diaz
It all started when Lola was asked by her teacher to draw something about the place she was from. The sad thing was she couldn't remember much of it since her family moved when she was still a baby. Fortunately, Lola was able to relive all the memories because of her family's help. And she finally understood that wherever she is going, a part of her knows where she's from.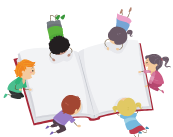 Nobody wants to be treated as invisible by their friends and classmates. In this story, Brian is the invisible boy; he was always excluded from birthdays and events and was treated like an outcast. But he finally found a friend in Justin, who is a newcomer in their class. This book is about kindness. Remind your kids to be sensitive towards others' feelings.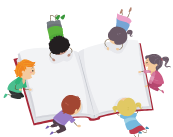 Those Shoes by Maribeth Boelts
In Jeremy's school, everyone is wearing the same trendy shoes, and he wants one for himself too. His grandma mentioned that they couldn't afford to have anything he "wants," but she would try to sustain something he "needs." Jeremy found an opportunity to replace his shoes when he broke his old one. He found thrifty smaller sized trendy shoes that he liked but soon realized that it was too inconvenient. He then realized that he appreciates his grandma more than anything, and that is all that matters. This sure is a beautiful read for your kids.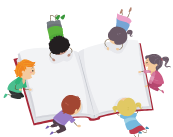 This is a book that tells a story about Jabari, who is about to jump off the diving board. He has been taking his swimming lessons. His dad sat with him and showed him support. Fathers are naturally encouraging, and your sons and daughters can even be braver when they see how you always root for them. Having supporting parents will make your kids think that they can always conquer their fears because you have their back no matter what.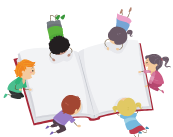 Do unto Otters: A Book about Manners by Laurie Keller
Mr. Owl gave Mr. Rabbit the best advice about his new neighbors. He said that Mr. Rabbit should treat them the way he also wants to be treated. This is a crucial but subtle life lesson for your kids. Not only for kids but also everyone else, this advice applies to all ages. So as early as now, remind your kids of this valuable lesson, just like Mr. Rabbit.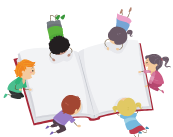 Life gets too stressful and tedious when you try to be perfect all the time. But it may not be the case for Beatrice Bottomwell. She was perceived by everyone in her town, as someone who never made mistakes. From her homework to socks, to contests, she never failed to win over them. Not until one inevitable moment when she finally committed a mistake, everyone in her town realized that she is also capable of making mistakes. And everyone continued to love her for that. That's how we should be with our kids. They should never be afraid of failing sometimes.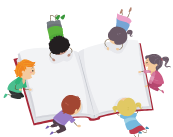 Stand Tall, Molly Lou Melon by Patty Lovell
This book is about confidence and how to handle bullies. Molly Lou Melon is a confident girl, and her grandma would often tell her to stand proud and be confident about herself. Unfortunately, a horrible bully made fun of her at school. She did not let him faze her, and she continues to be confident. This is precisely how we should handle such situations.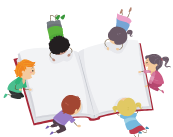 Chrysanthemum by Kevin Henkes
Bullies are everywhere, and this is a realistic situation that your kids should be careful of. In this story, Chrysanthemum is a little girl's name, and she got bullied because her name is a flower's name. Her confidence wilted, but will she overcome such a situation? It's time for you and your child to find out what happens next for Chrysanthemum.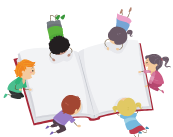 How would you feel if you are expected to be good at something but ended up failing and disappointing others? In this story, Ping is the main character who lives in China. He was expected to grow some flowers since the emperor gave them some seeds. In contrary to what was expected of Ping, his flower plants did not grow, so he could not succeed as the next emperor. Yet, he was sincere and stayed true to his words. This is precisely what we should do. Even when we fail, we must live and own up to our failures.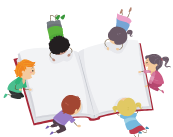 Malala's Magic Pencil by Malala Yousafzai
This picture book will make your kids aware of the real situation of the world. Malala wishes for a magic pencil so she can do minor miracles like losing the smell of garbage in her city or sleep longer in the morning. But she soon realizes that the world needs more of her magic than her wishes. This educates your kids about the reality of life and the world we live in.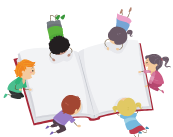 Fry Bread – A Native American Family Story by Kevin Noble Maillard
The story of this kids' book highlights a native American family story. It depicts traditions in the family, whether they are modern and contemporary, or old-fashioned. The importance of family is the main lesson of the story. There could be similarities and differences, but what matters most is that we have a family.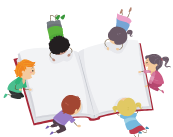 This is a book consisting of lyrical ode about self-love and respecting others. Your children need to understand these two main points in their lives. They had to learn how to love themselves and at the same time, respect other people too.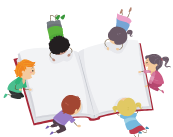 Ricky, the Rock that Couldn't Roll by Jay Miletsky
All the rocks came to play, but Ricky couldn't roll with his friends down the hill. This is because he is flat on one side. One of his friends helped him roll, though. This story presents an example of true friendship. Sometimes we have friends who will do the best of their abilities to help you cheer you up. We all have that rock friend.
---
For 8-12 years old
Sometimes, your kids will encounter mean people in their school. Ralph bullies Lucy because she's one of a kind. Suddenly, one day Ralph needed to be saved from something, and Lucy was the one who helped him. This is an eye-opener for kids to be kind even when others mistreat them. Choosing to be kind is always a better choice than seeking retaliation.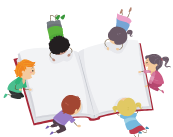 Bubble Gum Brain by Julia Cook
This is a reminder for your children that becoming is better than being. In this story, it features bubble gum brain and brick brain. While the bubble gum brain wants to explore many things and learn from them, the brick brain is passive and wants to settle for things that they already are. Suddenly, the bubble gum brain teaches the brick brain how life can be fun and enjoyable, and he finally caved in. The journey of these two is relatable in real life.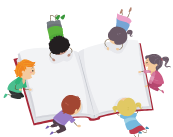 Chocolate Milk Por Favor: Celebrating Diversity with Empathy by Maria Dismondy
If you're a non-American family who recently just moved in this country, your kids might have also been fighting their own battles against cultural differences and language barriers. Teach them how to not worry by reading this positive book with them. Being kind is more important than learning any language.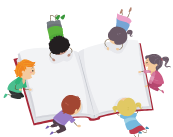 This book for kids features 40 stories of black women who made an impact on American history. It ignites women empowerment even for your young learners. These biographies focus on women's courage to make a difference and take a stand for diversity and acceptance. This excellent book is ideal for your children to understand how anyone's sincerity and open-mindedness can prevail over unfair treatments and discrimination.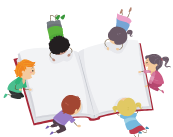 What Should Darla Do? (Featuring the Power to Choose) by Adir Levy
There are about eight stories in this book, which are all about Darla, the main character. She is an aspiring astronaut, and she goes over daily tasks and challenges that are relatable for your kids and everyone else too. It presents a great story about making choices and the power to choose. It can guide your kids about their decision-making skills too.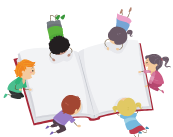 New Kid by Jerry Craft
Jordan Banks is a very talented cartoon-artist. He loves to draw more than anything. However, his parents had other plans. He was enrolled in a prestigious school, and he seems to be one of the minorities in his grade. Read this book with your kid and notice how he makes a balance between his passion for drawing and being able to fit with other kids in his school. If we have the will, we can always strike a balance for anything in our lives.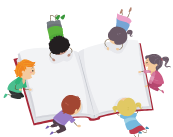 Danny turns to 7th grade, and she suddenly finds it hard to make new friends. She needs to have a new best friend because her friends now attend different classes. Quite the right timing, her great-aunt gifted her with a magic sketchbook on which anything she writes becomes alive! Danny finally draws Madison, and she became her new best friend. But like most friendships, keeping it is always more complicated than making one. Your kids will surely relate to this book. It is about friendships and being able to fit in with others.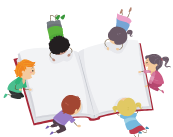 Inside Out and Back Again by Thanhha Lai
The author of this book translated her personal story into the main character of the story named Ha. Ha is a Vietnamese girl who loves her local hometown, which is Saigon, in Vietnam. Unfortunately, due to the war, Ha and her family were forced to leave for America. Read on to find out how Ha adapted to expeditious changes in her life. Notice and learn how she handles grief and healing in her exciting but heartbreaking experience.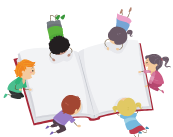 Positively Izzy by Terri Libenson
Middle school can sometimes be pressuring. Students are categorized based on their skills and talents. In this story, Izzy loves acting and making up funny stories, but she never got good grades because she was not so passionate about her studies. On the other side of the fence comes Bri. She is a straight-A student but wants to prove to others that she can also be capable of doing other things. Find out how these two collided, both their worlds and their skills.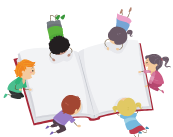 Inspired by a real story about Ivan, who is a captive gorilla, this book depicts the point of view of Ivan himself. He has been in a mall for people's viewing for twenty-seven years. He is accustomed to it, but it all changed his perspective when he met a wild baby elephant named Ruby. He was able to learn from their friendship together. This book is such a refreshing read for your children, teaching them about friendships.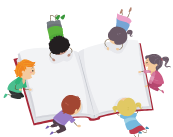 Guts by Raina Telgemeier
Raina and her mom woke up one day with an upset stomach. And when she went to her school, she goes about with her healthy life, having worries about her friends, classmates, school, and everything else. Her stomachache is not disappearing, and she's getting more scared about everything else. It is a book about bravery and conquering our fears. Growing up will always have many challenging hurdles, but we can always overcome them.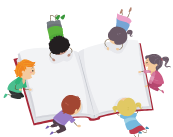 Celebrate Your Body (and Its Changes, too!): The Ultimate Puberty Book for Girls by Sonya Renee Taylor
Your daughter may feel indifferent when she finally hits puberty because she would have so many questions but may find it hard to ask anyone. All the confusion sometimes gets to her, and this is the time when you have to guide her well. This book will surely help her understand the nature of a woman's body. It is a very empowering guide book worth reading to your teen girl.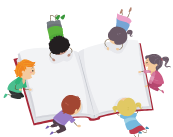 Check on your kid's personal life, and maybe they are already experiencing some sort of peer pressure. A sixth-grader kid named Shannon, the focus of this story, is in the exact situation! She belongs to a group of famous friends in her class. Unfortunately, she finds it hard to keep up with their preferences. Does she start to question if she needs to change her preferences for them? This book is an eye-opener about how real friendships should not be controlling.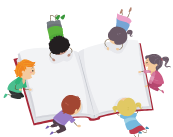 The Feelings Book: The Care and Keeping of Your Emotions by Dr. Lynda Madison
This is a helpful guide book for your kids who are in their almost-teen to teen years. It will enable them to understand their emotions better, why they feel this and that. There will be tips about how to stay in control of your emotions and to take everything positively. This is an excellent gift for your kids and family.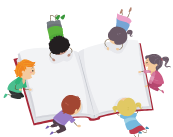 Refugee by Alan Gratz
During the Nazi era in Germany, the fate of three kids will be intertwined as they journey in their different stories and experiences. Josef is Jewish, Isabel is Cuban, and Mahmoud is Syrian, and they have all fled their home countries to seek a safer habitat elsewhere. All of them experience heartbreaks, dangers, betrayals, and all sorts of trials. Learn how we can prevail and tolerate the toughest tribunals in our lives.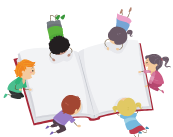 In this book, it portrays the time when the Danish Resistance saved the Jewish minorities in Denmark, by smuggling them into the sea to Sweden. Annemarie did the same for her best friend Ellen; she helped her and protected her against the German troops. We see how humanity excels in its most genuine form in this story about war and terror.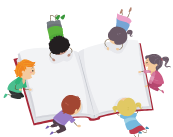 Other Words for Home by Jasmine Warga
Jude and her mother had no other choice but to flee from their home country in Syria, to go to Cincinnati in America, leaving her brother and father behind. This story describes how Jude adjusts herself to the new culture in front of her. She is now tagged as a "middle eastern girl" in her school. But she meets new friends, and she's in for many surprises in her new journey.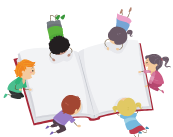 Front Desk (Scholastic Gold) by Kelly Yang
Mia Tang works at a motel where she and her parents live and help other immigrants stay for free. Mr. Yao is the mean owner of the Calivista Motel, and Mia wishes to help her parents and the other immigrants to stay out of his radar. Mia also wanted to be a writer, but her parents thought she should stick to math instead. With all these adversities, she remains brave and kind and chooses to help her family and strangers.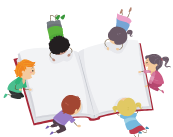 Isabella has to be flexible and adaptive enough with her new setup when her parents got divorced. She has to live with her dad for a week, and the next week with her mom. With her dad, Isabella lives in a fancy house in a village where theirs is the only black family. With her mom, she feels loved in the simple home. This book shows how one girl can be flexible and cope with modern racism.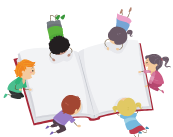 Crenshaw by Katherine Applegate
Jackson knows how his family struggles to make ends meet. They lack the resources to survive and might have to live in the minivan again. Jackson has an imaginary cat friend named Crenshaw, with whom Jackson finds comfort in speaking and spending time. Let your kids read this book to learn more about perseverance, friendships, and strong will.
---
For 12+ years old
People in a small town offers a baby annually to the witch in town, thinking that she would not terrorize the town if a sacrifice is done. But what they don't know is that she is a kind witch. She took care of the babies and send them back to their beloved family again. Except for one girl named Luna, she decided to keep her and gave her extraordinary magic. Unleash this story by reading how Luna and her stepmother journeys through with their town people and proving their innocence and finally get acceptance from the society.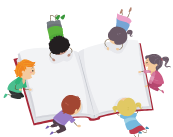 Stamped: Racism, Antiracism, and You: A Remix of the National Book Award-Winning Stamped from the Beginning by Jayson Reynolds
The author of this book wishes for one thing, and that is to have an antiracist future in society. This book is an eye-opener of how our real-world perceives racism and how it goes way back in the history of humanity. It will make you realize what kind of impact racism has on people and how long it lingers.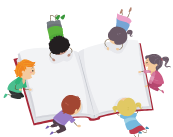 The Hate U Give by Angie Thomas
Starr Carter was the star witness of the fatal scene that happened to her best friend, Khalil, who was shot dead by a police officer. There was chaos in Starr's community after that, people jumping to their judgments. Some are saying that Khalil was maybe a drug dealer or a thug. Others want to know exactly what happened that night. And only Starr knows. She is the ultimate witness. Will she have the courage to testify? Join her journey and read how the story would turn out. This book highlights a lesson about courage.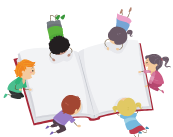 This is a story of friendship and belongingness. Ponyboy loves the people around him. He has great friends, and he could count on his two brothers. The only thing that irks him most is the Socs, which is a group of rich kids who bully other kids like Ponyboy. This story is dramatic and shares awareness of how bullying can be a dangerous social issue.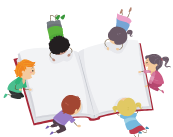 I Am Not Your Perfect Mexican Daughter by Erika L. Sanchez
Although Mexican daughters are expected to stay with their family forever, Julia is different. She wants to be independent. She's not like her sister, Olga. But in a series of unfortunate events, Olga died, and Julia becomes responsible for taking care of her family. She then discovered that Olga was hiding something. Read their story and learn about being courageous, loving to family, and ambitious, all at the same time.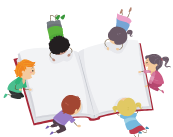 Monday's Not Coming by Tiffany D Jackson
Claudia and Monday are inseparable and treat each other more like sisters than friends. But on the first day until the second week of school, Monday did not come. Claudia knew something was wrong with Monday, and she started to ask everyone related to Monday, but no one could answer her where she is. This book is interesting enough for your teenage daughter. It projects the importance of real friendships.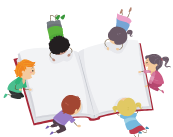 This novel is perfect for your kids 12 years old and up. The storyline is very hauntingly beautiful and sophisticated, with an unexpected twist. It starts with four friends who have made lies after lies. Their friendships have turned destructive in the long run. Join them in their journey and learn how real friendship can prevail in all tests, including lies.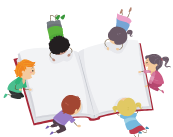 The Book Thief by Markus Zusak
Imagine the time of the Nazi era in Germany because that is the setting portrayed in this book. Liesel Meminger is an orphan who could not resist stealing books, and her foster father would teach her about them. She would share these books with her neighbors during the war. It portrays the courage of a young girl and her determination to acquire education despite the chaos of war.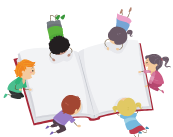 One of Us is Lying by Karen M. McManus
If you or your child loves mystery and suspense, then this is the best novel for you. Five students were sent to detention. But Simon, the creator of a gossip app, was killed before the end of the detention. Now, there are four suspects of the crime, and all of them have their secrets, controversies, and image to keep. Who killed Simon? This story will make your brain work well.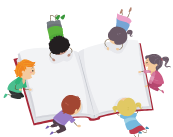 Sometimes, we meet new people that are different than us, and we discover a friendship that may sometimes have a consequence. This is what happens to Bruno, who moved with his dad to a desolate place. He tries to entertain himself by exploring his new environment and spending time with the boy whom he met there. This story teaches us about friendship, flexibility, and tolerance.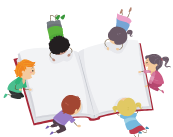 The Bridge Home by Padma Venkatraman
Two runaway sisters named Viji and Rukku met two homeless boys named Muthi and Arul, in an abandoned bridge in Chennai, India. Together, the four of them shared a relationship of being a family of some sort. In this harsh world, they couldn't trust any more adults, so they continue to depend among themselves to survive. Read along and find out how their condition continues to build their resilience and courage.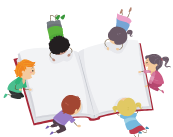 Girl in the Blue Coat by Monica Hesse
In the trying times during Nazi, Hanneke was working to sell goods in the black market, as a means to rebel against Germans when her boyfriend was killed on the Dutch front lines. She had one client named Mrs. Janssen, who wanted Hanneke to help her find a Jewish teenager whom she was hiding but has already fled. Hanneke is torn, and as she journeys to find this mysterious boy, she faces the reality of what's happening during these trying times. This novel tackles courage and grief.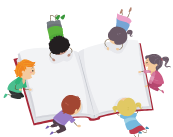 Carley became a foster child who was adopted by the Murphys. At first, she felt like she doesn't belong to this cookie-cutter-perfect household. But the Murphys are so determined to include her as part of their family. Soon after, when she finally grew closer to them, her mom came to take her with her again. Now Carley is faced with making a hard decision on who to choose. It is a book that highlights love and family.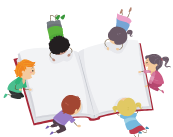 Out of My Mind by Sharon M. Draper
Melody is an 11-year old girl who has cerebral palsy. She couldn't walk, talk, nor write. A lot of her teachers, classmates, and doctors don't know that she is the most intelligent kid in her school because they would focus on her illness. But Melody is not giving up; she wants to prove that there is more about her than just being mentally disabled. Her act of courage and determination will surely inspire you.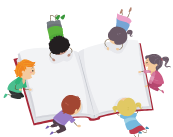 Esperanza Rising by Pam Munoz Ryan
Esperanza has always lived a privileged life in her family ranch in Mexico, and she is not ready for what's coming next. She and her mother had to leave for America because of a tragedy, and they had to stay in a Mexican Labor Camp. Soon after, Esperanza had to take care of her mother, who became ill. Discover how Esperanza can overcome such an obstacle as she also faces racism and seeks acceptance from her new society.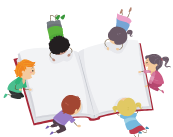 This novel is about bullies. Annabelle is a kind girl who defended Toby from Betty's attacks and acts of bullying. Sometimes, we need to stand up for someone or something. The story of this book translates how bystanders should never tolerate bullies. Annabelle took a stand against Betty. We all should try to follow Annabelle's determination and courage.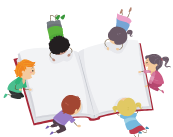 Hatchet by Gary Paulsen
Brian Robeson was about to visit his father when his plane suddenly crashes, killing the pilot and leaving him as the sole survivor. He gets stuck in the Canadian wilderness. He has nothing to help him survive except his hatchet and his clothes. Brian faced a lot of hurdles as he fights to survive. This novel is about family, survival, and courage.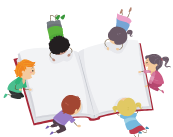 Bud, Not Buddy by Christopher Paul Curtis
It was in the year 1936 when Bud decided to search for his missing father. He is now motherless, but his mother gave him some clues about who his father was. She gave him a flyer with the band, "Dusky Devastators of the Depression" on it. Now he starts his journey to meet his biological father finally, and he encountered a lot of hurdles along the way. This book portrays courage, determination, and adventure.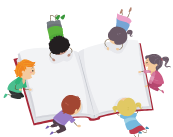 This is a heartwarming story about Willie Beech, who had an abusive mother and was taken in by Mr. Tom when he evacuated London to go to the countryside. At first, he was terrified about trusting Mr. Tom, but they were able to develop a genuine friendship together until one day, he got a telegram from his mother asking him to come back to her again. Mr. Tom decided to go after him. This is a journey between a man and a little boy whom he had soon grown to love. Unfortunately, a sad reality is that some strangers may love us in better ways than our blood.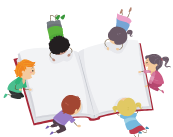 Roll of Thunder, Hear My Cry by Mildred T. Taylor
During the era when racism and social injustice were recurrent, a family in Mississippi struggles to maintain their family's principles and integrity. Cassie Logan, the main character, seeks the reason why her family needs to own their land. Read along as you understand and discover lessons about overcoming trials about racism.