Considered neither too young nor too old, 10-year-old boys may find themselves in a challenging phase. Boys are likely to be more physically active at ten and usually have high energy. Active physical activities, such as soccer or basketball, are excellent forms of exercise to help develop muscle strength and balance.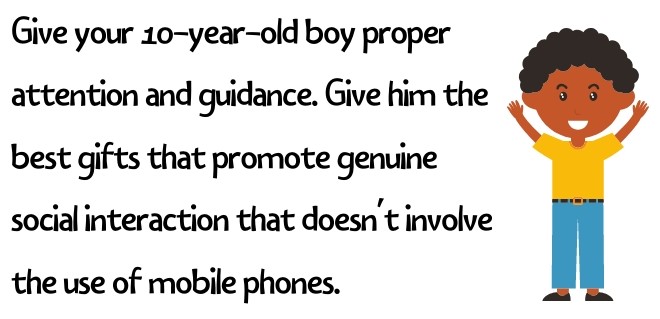 Upon reaching ten years old, boys recognize the significance of having peers in school or within the neighborhood. As such, they engage in more collaborative than individual play.
Parents must pay attention to their kids and give them the right guidance during this developmental phase. Boys this age can use all the materials, tools, and emotional support they can get.
Perhaps a serious problem that parents face these days is the reality of many kids—their 10-year-old boys included—spending more than seven hours on their mobile phones or computers.
Without proper guidance, the Internet becomes their world! They are likely to experience depression because of all the negativity online.
Make sure you build a more meaningful relationship with your little boy! Encourage him to participate in offline activities. Give him the best gifts and toys for genuine social interaction that doesn't involve the use of gadgets.
Here are some of the best toys and gift ideas for your 10-year-old boy: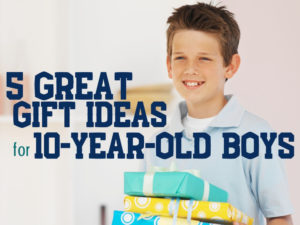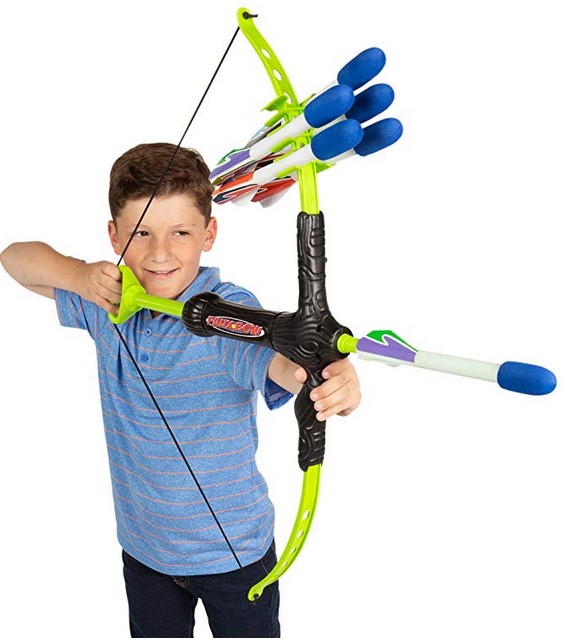 Experience a new and exciting way to do archery with the Foam Bow & Arrow Archery Set.
Made from quality and non-latex material, this bow and arrow set is perfect for playing with your sons in the playroom. If you're a dad, this is an excellent tool to foster bonds with your children as you do pretend play.
This is an excellent toy to practice their archery until such time that they can use a real bow and arrow. Each arrow tip is made of lightweight foam to ensure safety when played with other kids.
Make this an exciting game for two as part of their offline activity. Not only will they get exercise, but it's also an excellent motivator to let them enjoy outdoor recreational activities. Play 'tag' the unique way with each shoot reaching up to 100 feet!
Done playing? You can easily store arrows in the quiver bow until the next usage.
Does your 10-year-old boy like to play cowboys and Indians? This would be a wonderful gift you give him for his birthday or even a special treat to get them to spend more time outdoors!
2. Standard Flipside Game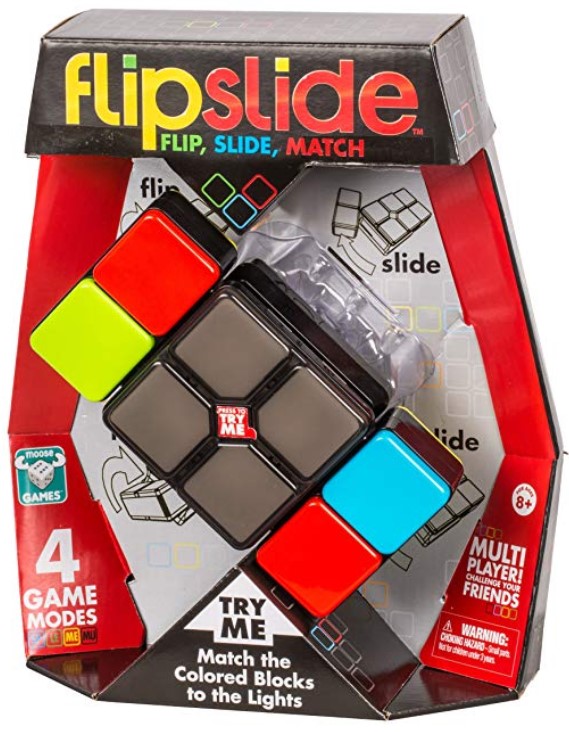 Sharpen their minds with the Standard Flipside Game.
This toy is the better version of a popular puzzle game. Fit for boys ages 5 to 15 years old, it a fast-paced puzzle game to develop their logical thinking skills and enhance their creativity. This puzzle block can be flipped and slid to match the colored lights.
With varying speed modes, this toy will keep them preoccupied as they focus on matching the lighted blocks. They can also play with other family members or friends using the multi-player mode.
To play the level mode, they need to solve light sequences with a diminishing duration for every accomplished level. To play memory mode, they need to remember light sequences starting with two to eight blocks as the game progresses.
Built to enhance mental abilities, this is a tricky game your child will love for his birthday.
Expand their minds and enhance their flair for building with the GAMZOO STEM Building Toy kit.
This is a STEM education toy you can give your child to enhance their understanding of science further. This is a DIY assembly toy car made of 335 pieces in an ultra-bright green color with black accents. This toy is intended to strengthen hand and eye coordination and logical thinking by assembling the parts.
For boys who like mind-enhancing games such as puzzles and playing with LEGOs, this toy also encourages creativity and collaborative play with their family, siblings, or friends. It's also an entertaining toy for children to focus on during their downtimes from using gadgets.
Did we mention that this one comes with a remote control? Yes, it does! For an affordable price, you can give a valuable gift your 10-year-old boys will surely love.
Order your Birthday Boy's (or Girl's) GAMZOO car today!
4. Magnetic Penny Building Game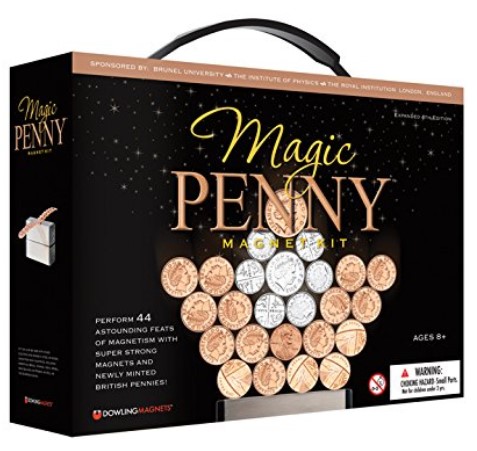 The Magnetic Penny Building Game is an engaging toy to play with the whole family.
It's a fun group game that challenges the creativity using minted pennies. This is an excellent toy to introduce them to the world of science, math, symmetry, and geometry. Each set contains 32 pennies with 44 magnetic buildings to discover. Attach the pennies to the magnets to create stable designs as dictated in the instruction book.
By integrating the fun in learning, your kids will learn throughout the activity what the history is behind every building. It can also be used as a fidget toy they can play with when bored. Simple instructions are presented in the activity book, which can quickly be followed by young boys between 8 to 14 years old.
Bring out the intelligence and passion for creating with this activity.
The Magnetic Penny Building Game is fun for everyone. Bring it to your next family gathering or campout for loads of fun!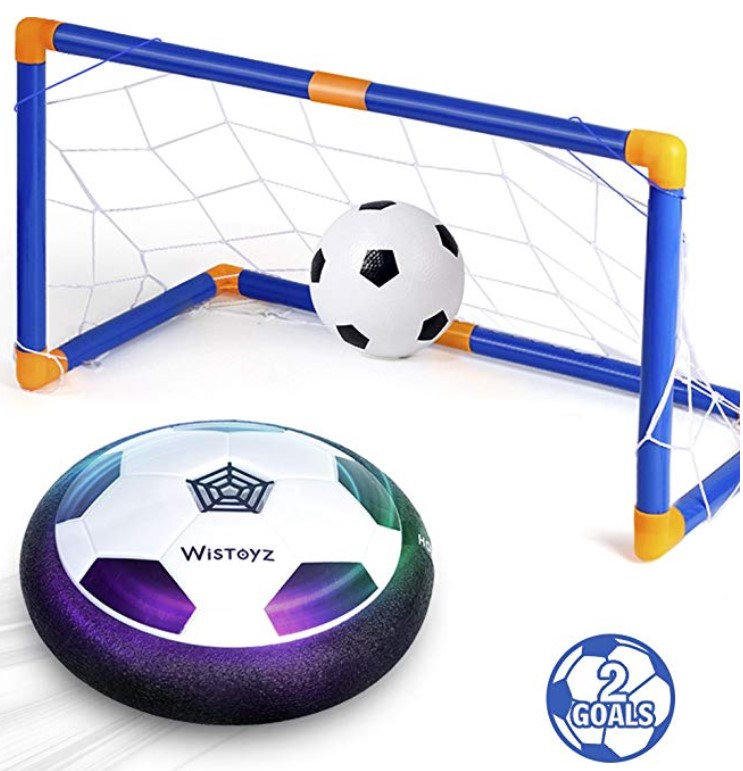 The Hover Soccer Ball with 2 Goals is for hyperactive boys who'd like to play sports indoors.
Each set comes with an inflatable hover ball with built-in LED lights powered by 4 AA batteries. Whether playing under low lights or well-lit rooms, this one will be a time killer to keep your boys busy and to shed off excess energy.
Just like a regular soccer ball, this one comes with two goals that each team needs to score for a specified period. Parents need not worry about the flooring since this ball is made of soft but sturdy material that can swoosh on the floor quickly.
Soft foam bumpers ensure that it's safe for your children—and the furniture. It's also easy to set up and will only take a few minutes to assemble. No need to go to the park to play ball, you can get this game for the whole family to enjoy!
For the sports enthusiast, the Hover Soccer Ball Set is fun for all ages! Also perfect for indoor practices.
BEFORE YOU GO!
LENOVO 2-IN-1 CONVERTIBLE CHROMEBOOK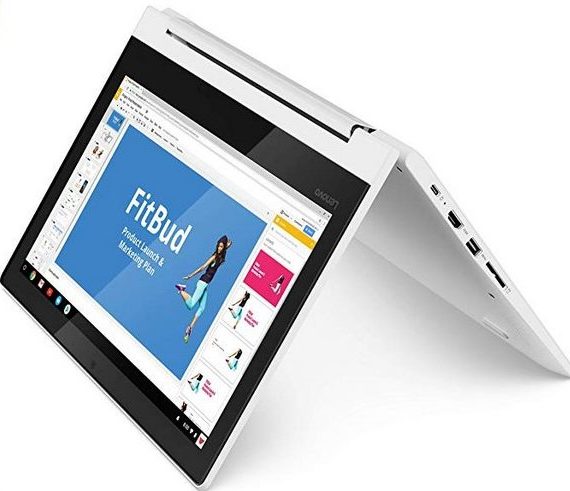 Is the young man in your life turning ten soon? Are you looking for an age-appropriate electronics gift? Perhaps their first laptop? Why not take a look at the Lenovo 2-in-1 Convertible Chromebook? This laptop is great for beginners and is very lightweight at less than two pounds. The 11.6-inch screen displays excellent graphics and video, making schoolwork and multimedia use both easy and enjoyable. For other good values on laptops, check out the above link.
recommendations for younger and older boys