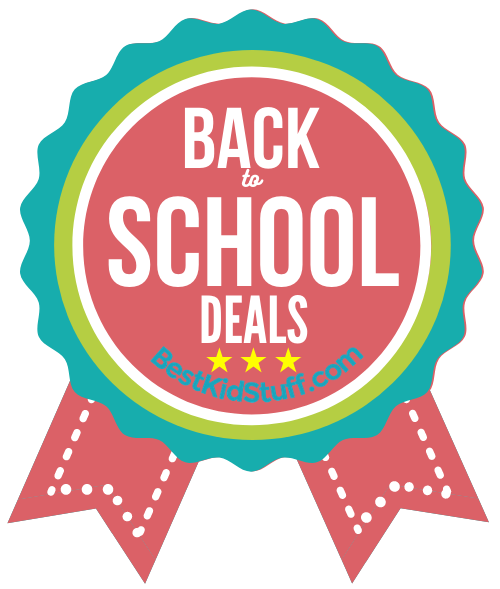 The back-to-school season is just around the corner! It's usually an exciting time for children and parents. However, the reality is that this year, families of school-age kids face the enormous challenge of ensuring their children's safety and health as they continue learning so they don't fall behind academically.
And while there are uncertainties about schools reopening in the fall, and whether the kids will be attending in-person classes or staying at home for online classes, parents are eager to send their children back to school again—and willing to spend for school, too! In fact, parents of elementary and high school kids are likely to spend more than they did in 2021.
Get Your Kids Ready for School
Back-to-school shopping will reach $33.9 billion or $7 billion more than last year, with each American family spending an average of $789.49, according to a survey conducted by the National Retail Federation and Prosper Insights & Analytics.
Keeping the kids prepared for school is every parent's goal because we want them to do well in their education and have fun! Whether your children are soon attending a school like they always did or exploring the distance learning method, get them ready for learning with the best school supplies.
Because it's back-to-school season, we've got you the best deals for your kids' school must-haves. You want no less than those best-quality school supplies—and getting them for the lowest price possible doesn't hurt!
Check out these excellent school items with serious markdowns.
The prices listed on these back-to-school deals for kids are accurate as of publishing, but they are subject to pricing fluctuations.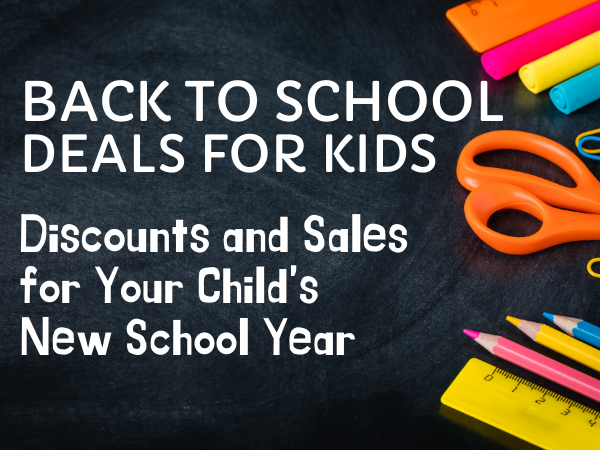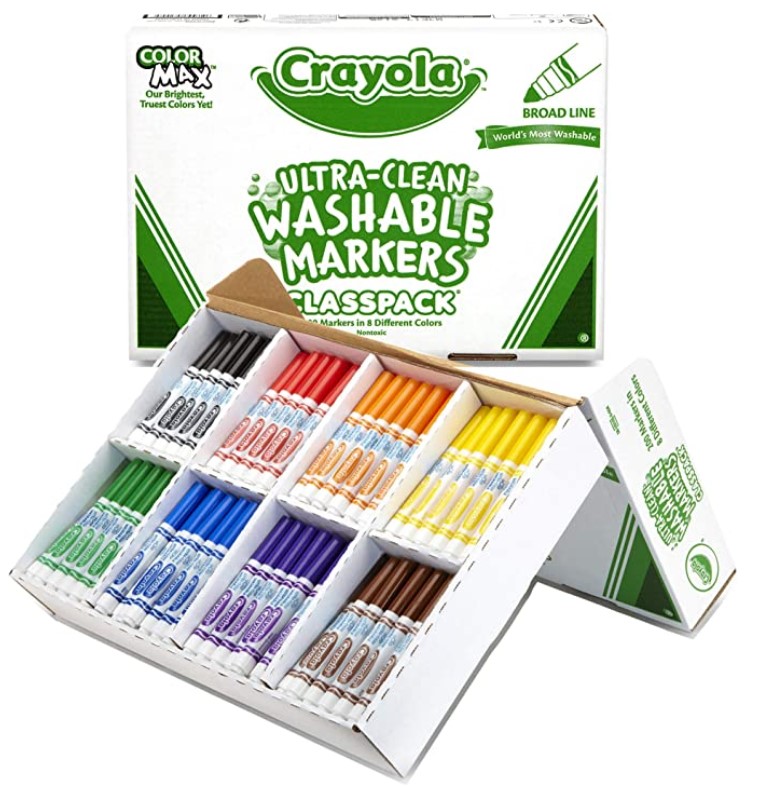 The ultimate school essential, Crayola's Ultra-Clean Washable Markers Classpack are safe and non-toxic. They come in 200 bright colors your kids will love! These markers are easy to use with their wedge tips. Also, they are washable; therefore, easy to remove from the skin, most clothing, and walls, too!
Whether your kids or students are 5 or 15 years of age, they can use these versatile tools easily to draw dotted lines or thick-to-thin ribbon mark effects without smudging or bleeding through paper!
Creative, colorful school projects are a breeze to make with these Crayola markers.
Get the price markdown on Crayola Bulk Broad Line Washable Markers on Amazon!
2. Cherry & Small Peas Stationery Set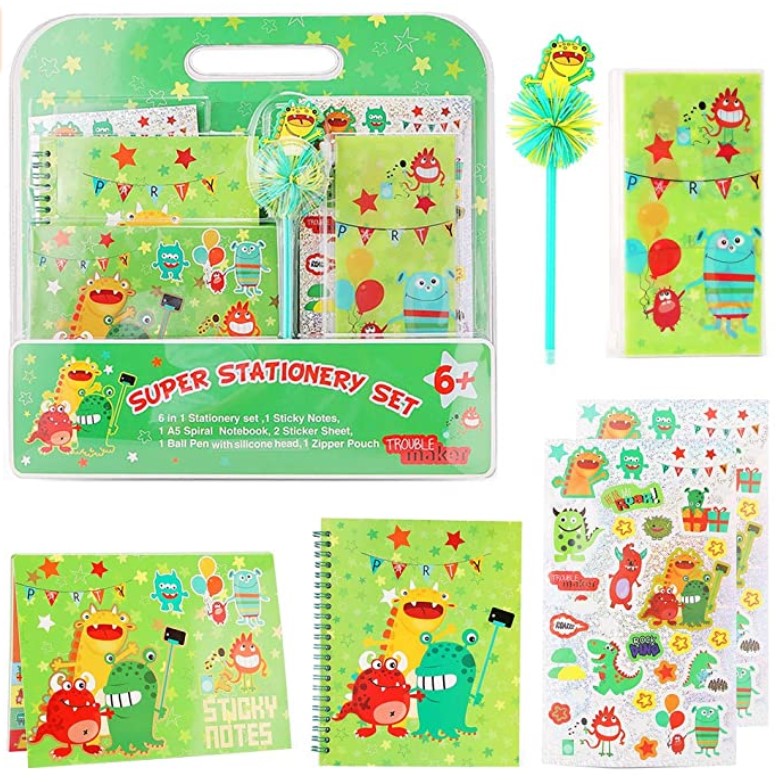 Cute and fun, this stationery set from Cherry & Small Peas is a must-have for your kids two years old and up!
Enjoy the durable and non-toxic package consisting of one 8-page spiral notebook, one 400-page sticky notes set, two sets of 62-piece stickers, a zipper pouch, and a silicone head ball pen.
This back-to-school season, keep your kids busy with arts and crafts as they doodle, design, write or sketch using this stationery set. Take 5% off with a discount coupon!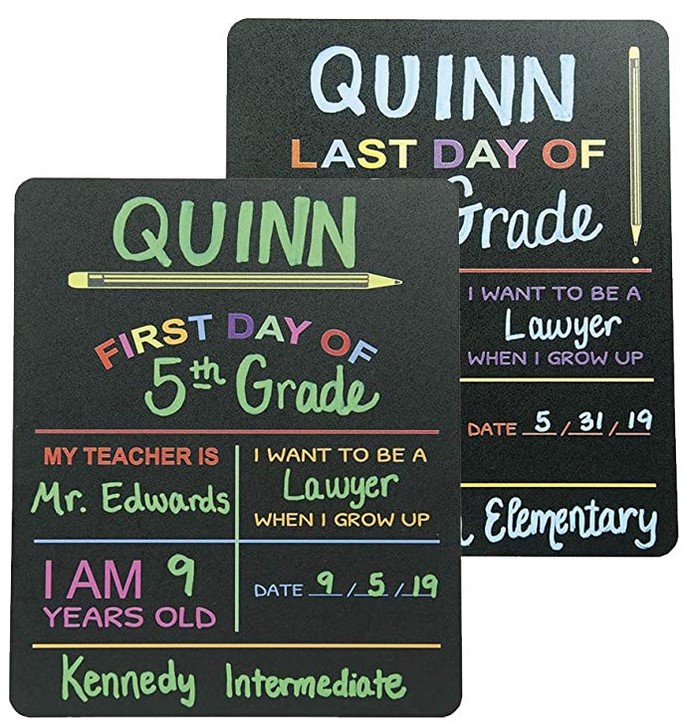 Engage your kids in fun writing and learning with this Reusable My First Day and Last of School Set Milestone Chalkboard Sign! A high-quality 10″ x 12″ rectangular chalkboard sign, this material is easy to use!
You or your child can write your kid's name, age, teacher, school, and their favorites! Use liquid chalk markers or chalk sticks, sold separately, to write all these. Erase all writing with ease using a damp cloth or sponge.
Get this chalkboard sign from Canopy Street! Check it out on Amazon.com!
4. Skip Hop Toddler Backpack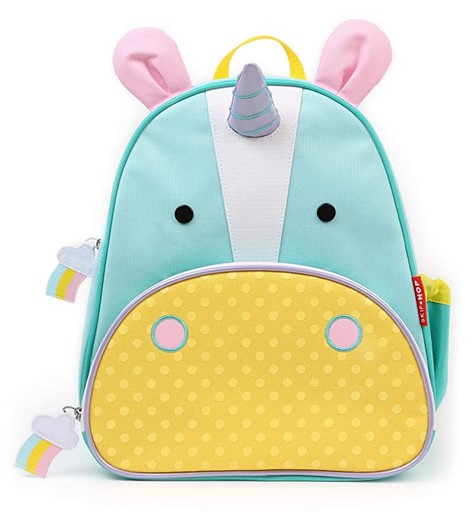 Looking for a backpack that your preschooler or kindergarten kid can use this fall? The 12″ Skip Hop Toddler Backpack with a Unicorn design is made with easy-to-clean canvas material.
It comes with an insulated pouch that keeps your little one's snacks or lunch at the perfect temperature! It measures 11 x 5 x 12 inches and fits all of your toddler's things! This Phthalate-free toddler backpack has an adjustable mesh bottle pocket, too!
Enjoy a great deal on Amazon today! Get this backpack for your kids four years old and up. Not into unicorns?… Check out the other amazing designs on Amazon.com!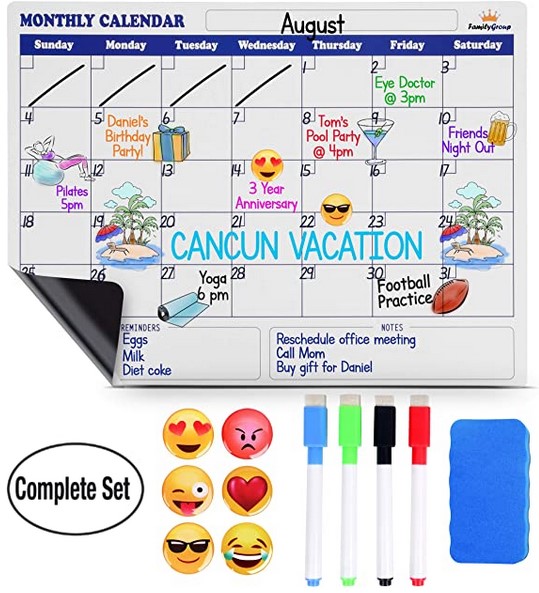 To get your kid ready for school every day, a scheduler is a must! The Magnetic Dry Erase Calendar for Fridge from FamilyGroup is a massive 16″ x 12″ works as a reusable organizer list, calendar, scheduler, and planner with PET lamination for easy writing and erasing.
You get a set of four fine-tip, long-lasting dry-erase markers, too, in blue, red, green, and black you can use to write daily schedules and appointments. Stick memos, small reminders, magnetic emoji magnets that come with the package as well!
This dry-erase magnetic memo board is on sale! Visit Amazon today!
6. Fisher-Price Fun-2-Learn Smart Tablet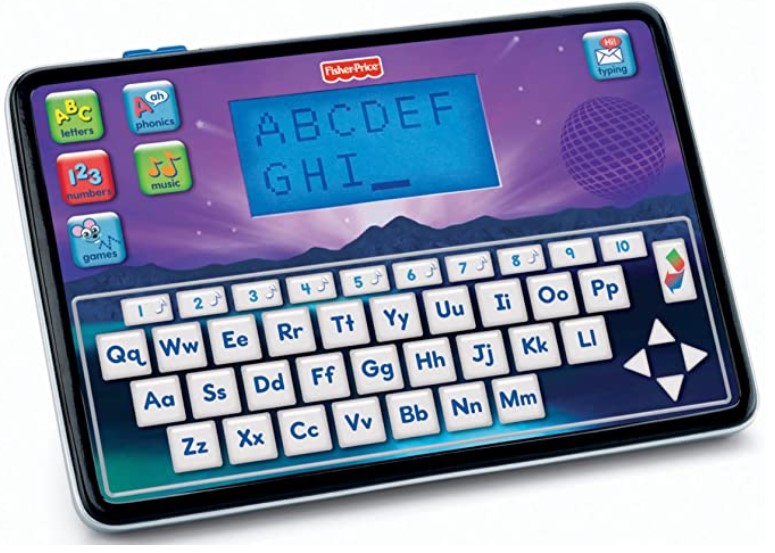 Make education fun and exciting for your kids with the Fun-2-Learn Smart Tablet from Fisher-Price! This educational tool teaches your kids how to count, read, type in bilingual learning modes, and have fun while at it!
It is a lightweight smart tablet with lights and sounds, 20 mazes, and customizable desktop background. Help your kids learn and become tech-savvy at a young age using this kid-tough and sturdy device.
Recommended for kids 2 to 6 years of age, this smart tablet can be yours at 31% off!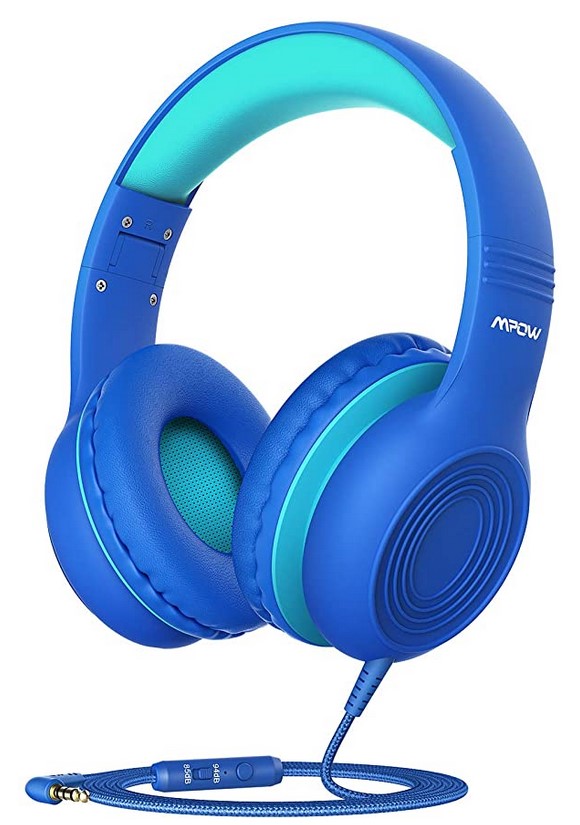 If your kids are learning from home, a high-quality headphone is a must! The Mpow CH6S Kids Headphones come with an integrated microphone that makes online communication easy! The Hi-fi stereo sound offers excellent sound effects, so they can listen during online classes and talk with friends.
It's perfect as well for listening to music, watching a movie, or playing games! It features circular cups that fit snug and comfortably to your kid's ears. It has pinch-free hinges, too, so your kids' fingers are safe!
Choose from a wide selection of Mpow CH6S Kids Headphones colors, namely blue, green, pink, purple, black-red, black-blue, pink-white, and purple-white. Each is sold with a $2.00 discount when purchased with a coupon.
8. Hawkwell School Uniform Mary Jane Flat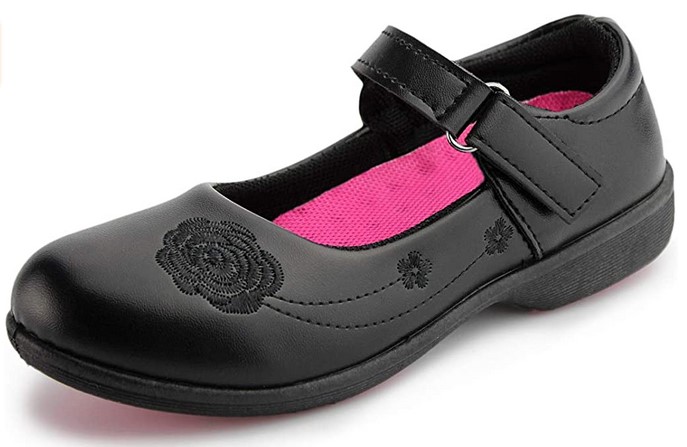 A back to school essential for little girls is lovely and top-quality footwear! The Hawkwell School Uniform Mary Jane flat shoes is a perfect pick!
This rubber-soled shoe has a round toe design, with an adjustable hook-and-loop strap so your little girl can comfortably wear and take it off! It has a memory foam and a breathable lining, too, for support and all-day comfort.
Visit Amazon for an excellent deal on this well-made and comfortable pair for your little girl!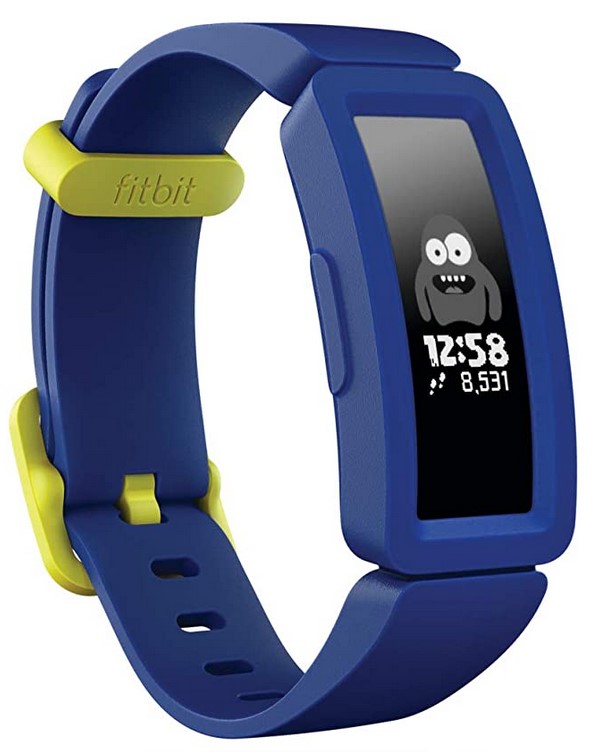 Track your kid's steps, skips, jumps, and movements and help them reach their goals with this Fitbit Ace 2 Activity Tracker! With a syncing range of up six meters, this Fitbit device is also water-resistant for 50 meters. It lasts longer than most health trackers for kids, as it lasts for up to five days without charging!
Kids also use this the Fitbit Ace 2 Tracker to challenge other kids to a step competition or send them messages. Other features include bedtime reminders, silent alarms, and sleep tracking.
See Amazon.com for the full details and color choices!
10. 3 Piece Insulated Lunch Box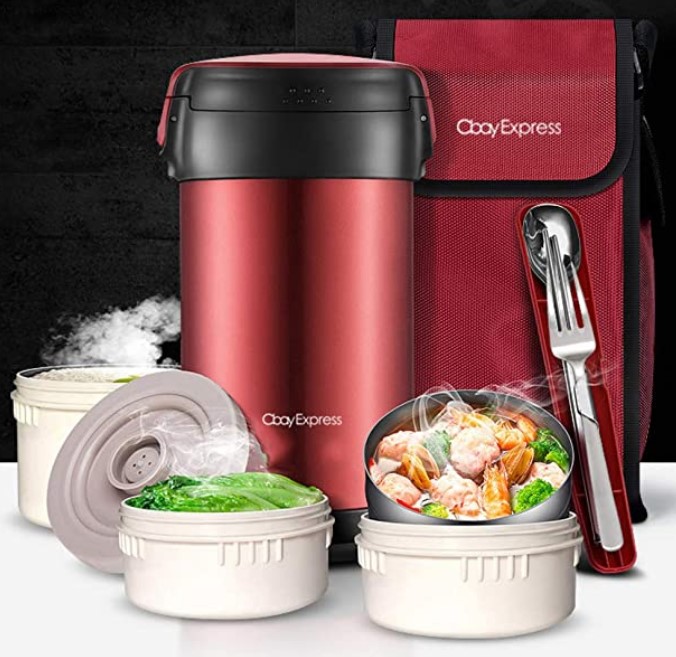 Made with double-wall food-grade stainless steel, the 3 Piece Insulated Lunch Box from CBay Express, is a sweat-proof thermos lunch container for your school-age kid!
This vacuum insulated food container has three food compartments so your kid can enjoy a great lunch at the right temperature! This beautiful lunch box's lid can be opened in an easy twisting direction, and easy to clean as well.
Get this CBay Express 3 Piece Insulated Lunch Box red, brown, or gray on Amazon!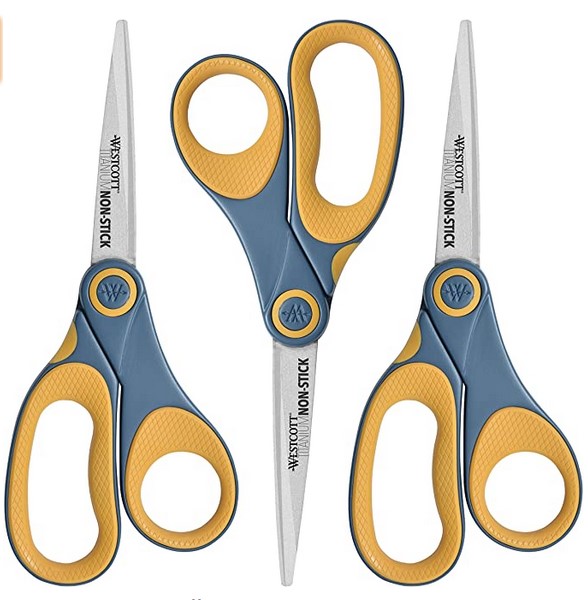 Because scissors should be a part of your school and art supplies arsenal, get only the best pairs from Westcott! The Westcott 15454 8″ 3-Piece Titanium Non-Stick Straight Scissors are made with titanium-bonded blades that are six times longer-lasting than the previous product.
The blades stay sharp for longer, too, because of its non-stick, adhesive-resistant, and non-corrosive coating. It's the ideal tool for your kids' projects cutting, scrapbooking, and art projects.
Take 38% off this back-to-school must-have and get a lifetime manufacturer's warranty with every purchase!
12. Teacher Created Resources (76503) Smart Start K-1 Writing Paper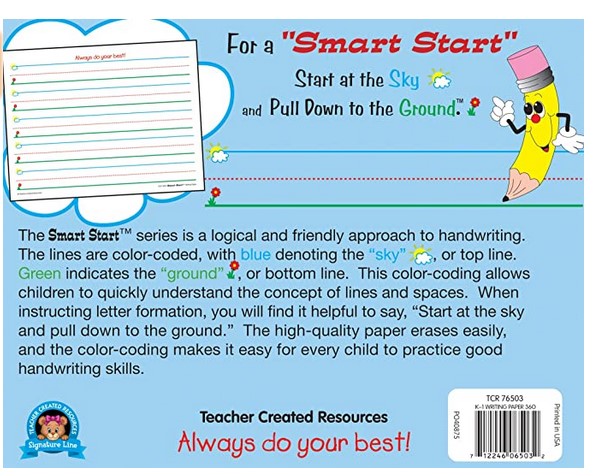 If you have a K-1 little boy or girl, you can be sure they'll love this Smart Start k-1 Writing Paper from Teacher Created Resources.
Featuring bold graphics in colors blue, green, and red, this writing paper has a 1-inch spacing and uses the "Start-at-the-Sky-and-pull-down-to-the-Ground" technique so your little ones can form letters flawlessly!
Enjoy a 20% discount with each package of 360 sheets!… only at Amazon.com!
13. MaskClub Kids Face Mask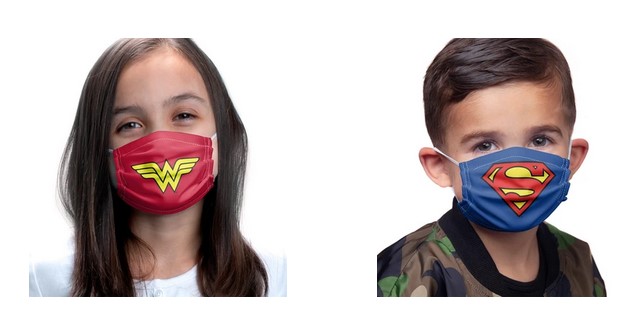 Your kid's safety and health should be top priority! Keep your little ones protected the moment they leave your home for school every single day.
Purchase the kid's face masks from MaskClub for $13.99 each OR become a member to enjoy a massive discount! For a $9.99 monthly MaskClub subscription, you get a new mask sent to you!
The face masks come in a plethora of design options featuring the most popular kid-friendly brands! MaskClub partners with and donates to the First Responders Children's Foundation!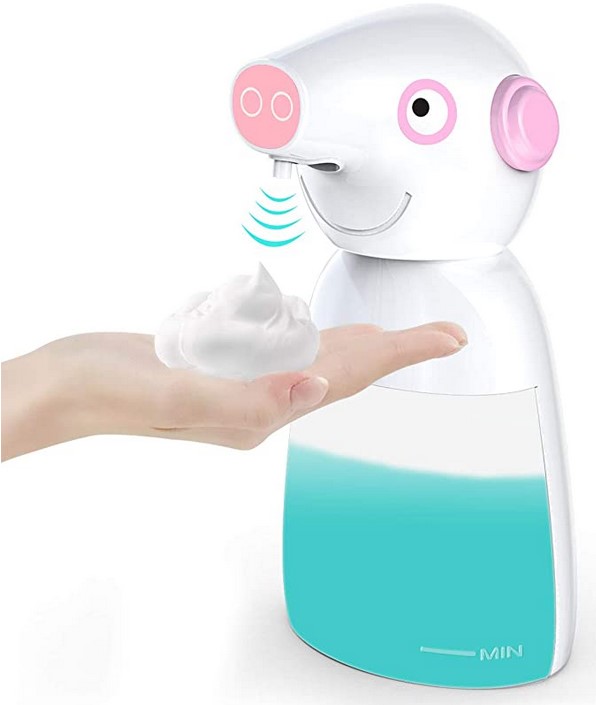 Take no chances this school year! Make sure your home always has the hygiene products and devices to keep your kids healthy and safe! The Touchless Foaming Soap Dispenser from Bcway has an infrared motion sensor or smart LED indicator for convenient use.
Made from top-quality ABS+PP+PC material, this product is environment-friendly and ideal for long-term use. You can choose from three different foam capacities for your sanitizing needs. The kid-friendly design will have your kids washing their hands and sanitizing as often as they should.
Enjoy 17% off the Bcway Automatic Hand Sanitizer Dispenser for Kids on Amazon.
15. Jonti-Craft 36″ Writing Desk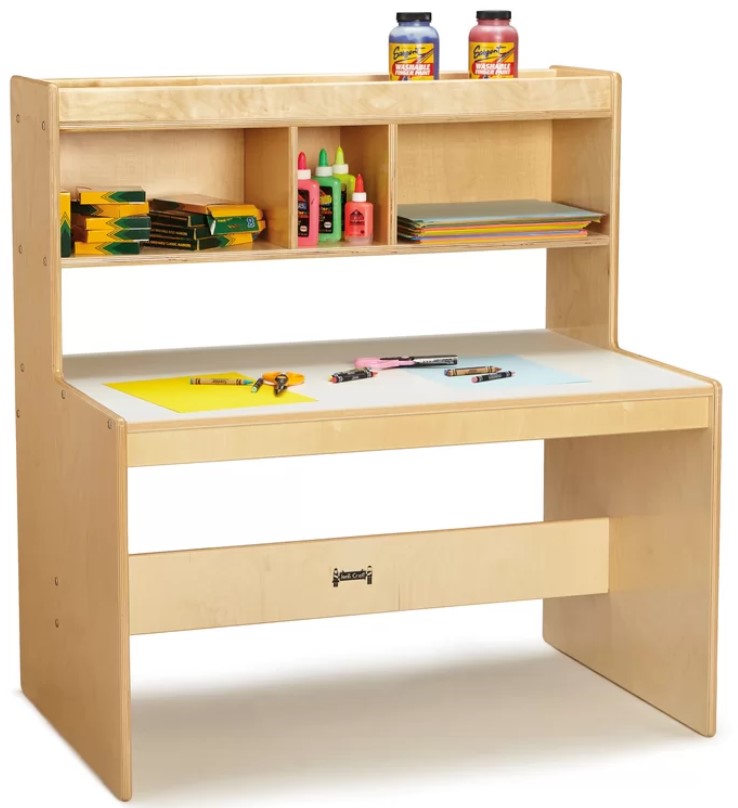 Whether your kid goes to school or stays at home for online learning this school year, this dual writing wooden desk from Jonti-Craft is the ideal spot for studying! Measuring 38.5 x 36 x 24 inches, this desk gives your kids all the room they need to practice writing, drawing, or journaling.
Your little ones get ample workspace for studying and storage for supplies, too, with its built-in upper shelf.
Get it on WayFair.com with a 21% discount and pay only $319.99.