Another school year is on the horizon! For kids (and parents), this is somewhat a time for reinvention. After the unprecedented class disruptions, this is the time for young (and not-so-young) schoolers to start fresh, accept new challenges, and make new friends in school.
As parents of young kids, we always want the best school items for them. But sometimes, the back-to-school season also means spending more than your budget allows for back-to-school supplies. Teachers share the same sentiment: many seem to make more requests for school products now than ever before.
But with the rising costs of school supplies reported by the National Retail Federation, how do you save money and still get everything your children need?
Whether through physical or online shopping, it's tough to buy items priced reasonably. To help you get the best out of your school supplies shopping this school year, here are some practical tips for those last-minute shopping trips.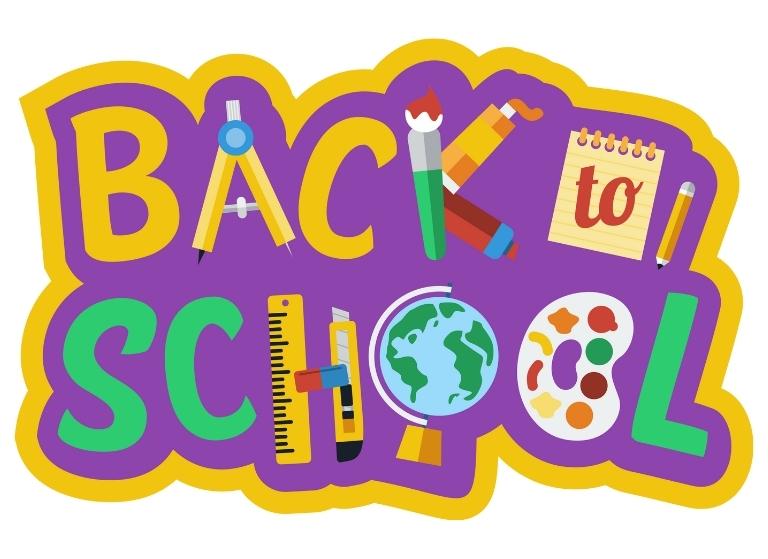 1. Check your Previous Supplies
You never know what you can find at the bottom of your kid's backpack from last year. Before you start looking for the best deals, go through your kid's old backpack and see if you can find anything still useable.
Sharpen those old pencils or use scrap paper to run an ink test. There may also be unopened packs of crayons, pencils, pens, and other stuff. More often than not, there will always be something that you can salvage there.
Check also their old pop-up box, backpacks, lunch boxes, sports equipment, and even clothes. These things can make a return appearance in the upcoming school year.
2. Consider Shopping at a Dollar Shop
You can always find the best prices at your local dollar stores like Dollar Tree and Family Dollar. From pencils to highlighters to notebooks, you can find the best bulk deals at dollar stores.
Although in terms of individuality they have nothing much to offer, a few boxes of these supplies are still fantastic deals that you can store and divide up as needed.
Like dollar stores, thrift stores are also good options. You can buy packaged goods to supplement your child's school lunches and snacks at lower price tags.
3. Compare Prices and Scout for Discounts
When back-to-school is fast approaching, expect to see sales and clearance events offering the best back-to-school supplies. Each week, weekly sales are common. Go from one shop to the next and do a price match.
While popular stores and supply companies often have the best deals, back-to-school sales are also common in thrift stores. Even some popular stores mark yellow price tag and discounts on their items.
To make it even fun, involve your kids in hunting for coupons and real bargains, decode price tags, and price matching.
For older kids, encourage them to share the cost. For example, if there is a super hot deal offered, or manufacturer coupons available that you think are useful for your kids and you believe they will also love them, ask them to share a portion of the cost (granting they have their hard-earned savings).
Experts believe that kids who spend their own money are likely to take good care of their personal belongings and are likely to consider buying.
Today, other parents rely heavily on shopping online. You might be surprised at how many back-to-school supplies are offered at the lowest prices online. This is also a great venue if you love buying discounted gift cards.
The Amazon app, for example, is one of the many online coupon sites to try. They offer so many back-to-school deals that can help you save money significantly. This is also where you can find many retailers that offer not only back-to-school basics but also office supplies.
It is through shopping online that you can find price comparison tools that help you find fast and easy deals just by comparing prices. Online school shopping for supplies also helps minimize unnecessary purchases that usually result from shopping around the mall.
You also get to avoid your kids taking you into aisles and children's places and stores, resulting in purchasing so many things that you don't need.
PriceBlink is a good site for price comparisons. BeFrugal.com is also one of the many cash back sites that offer cash backs on purchases across 4000 plus online shops.
Experts say it's best to do your online shopping at sites offering free shipping of your entire order, thus giving you more room to saving even more big bucks.
5. Shop Early for School Items–and Shop with a Plan!
Avoid stress-free back-to-school shopping by shopping at the right times. The trick, as they say, is to know when to buy what. This applies to:
School supplies buy as soon as classes start like textbooks, basic clothing items, and even dorm furnishings (for college students).
Items that you can buy early in the season like embroidered uniforms, popular clothing styles, and themed products.
The goal is to not get pressured into buying every single item on your shopping list before the start of the school year. Bear in mind these usual back-to-school price-off promotions or schedules that shoppers are on the lookout for:
By the time classes start, retailers often mark down their school supplies at clearance prices so they can free up more room for new seasonal inventories. 
Mid- to late September is still a good time to stock up on your back-to-school supplies.
Shopping during tax-free weekends helps to minimize your expenses. A sales tax holiday is even better, and it is usually in July and August. 
Shopping on Sundays gets you combined discount codes and coupons.
Signing up for promotional emails, price markdown notices, and sale alerts through text messages makes a world of difference!
Finally, plan ahead. Make a shopping list before leaving the house. The list will help you not to lose money over non-essential items. Keep your phone handy and draft your list from there. And with the list, make sure you stick to it.
Parenting experts believe that parents tend to shop responsibly when there is a list to help them guide their purchases. This helps them cut down unnecessary impulse buying.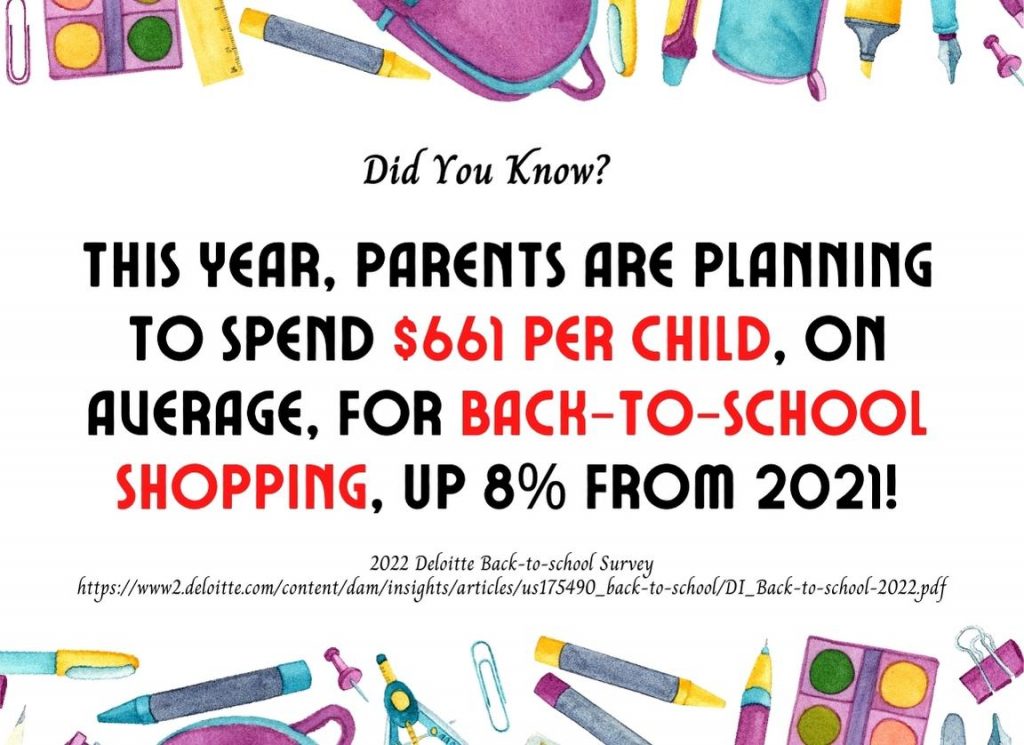 Remember: It's Not About the High-end School Stuff
Back-to-school shopping isn't about buying the trendiest school supplies. While those cool designer backpacks are so tempting, you know these fads fade. And they definitely do not help your kid excel in school!
Instead, look for an item that is reasonably priced, like bags with simple patterns and designs that you can later accentuate with place pins and patches. Trust us, these supplies will make it through several school years before your kids become bored of them!
Final Word
Back-to-school shopping can be downright expensive. But if you just stick to a plan, work your way around your budget by buying only the basic things your kids need in school, and know where to find gift card sites, back to school shopping doesn't have to be as stressful as most parents think it to be!
From office depot to family dollar stores, to online shops, to specialty educational stores, and everywhere else in between, your back-to-school shopping options are endless.
If possible, involve your whole family in the buying process. If your kids are at that age of good, reasonable behavior, why not take them shopping with you? The experience will teach them how to value the things they use in school and take responsibility for them. 
Parents, on the other hand, don't have to bear the whole process alone, and in the end, get the right results–inexpensive items that your kids will love, that is!
Additional Resources: