With inflation being what it is now, being a smart back to school shopper makes perfect sense! Just like many moms, the upcoming school year brings concerns about the cost of school supplies.
Fortunately, these effective tips for smart back to school shopping will achieve this end!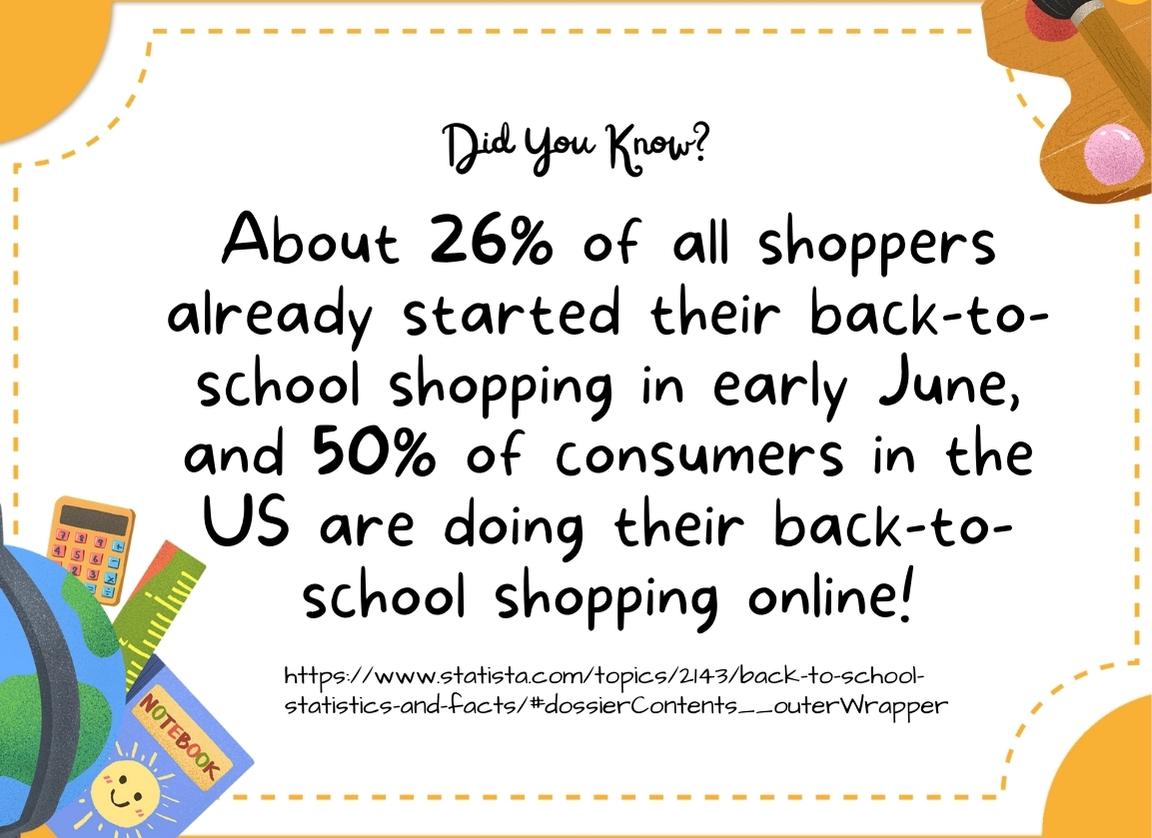 1. Plan Ahead
Where saving money on back to school shopping is concerned, planning ahead is a must! While the basic supplies for school use remain the same every school year, there are things that must be bought.
Planning ahead saves you from the unnecessary costs of impulse buying.
Don't wait for the back to school madness to start! Start as early as possible by looking at possible bargains during the summer break.
Look out for back-to-school sales but don't buy school supplies just yet, especially when you don't have a shopping list. Just take note of the items and their prices.
Spread out your purchases since there's no need to buy everything on your shopping list at once. Back to school season isn't an excuse to splurge.
Use social media, especially Twitter and Facebook, in finding good deals like advance notice of sales and coupon links.
Cut coupons for back-to-school items offered by manufacturers and retailers.
Discuss with other parents the possibility of swapping clothes, bags, and shoes. Think of garage sales and thrift stores, too, and consider them when you're planning your purchases.
2. Use Your Accumulated Rewards
You should also consider other ways of getting "free money" where you can redeem points like:
Credit card rewards
Cashback apps
Stores' reward cards
But as any savvy financial advisor will tell you, you should use your credit cards responsibly.
3. Check What You Already Have
The new school year doesn't mean everything has to be brand new! Your back to school shopping will be shorter and cheaper if you can skip buying what your children can reuse and recycle.
Ask for the recommended back to school supplies from your children's teachers or schools. You can then buy only what's necessary and save money.
Do an inventory of the school-related supplies you still have at home. Then, determine which can be reused and recycled, from school stuff to clothes, bags, and shoes.
Avoid buying large-ticket items, particularly technology items like a computer and calculator, before the school has decided on their tech specifications.
4. Make a Shopping List
Once you have the abovementioned information, you can make a shopping list of the must-have back to school supplies. You can avoid making impulse buys and stick to your back to school shopping budget.
Discuss with your children how needs differ from wants. Teachers recommend sticking to necessary and useful school products, not the fun and fancy ones.
Set priorities that your kids can agree on. Emphasize the need to save money for more important items.
5. Set a Budget
Keep in mind that back to school shopping is just one of many financial concerns in your household.
Determine which items will have the highest priority on your shopping list. Last year, it may have been clothes and shoes because your kids outgrew their old ones. This year, it may be technology items like a new computer.
Be flexible in your budget since prices and priorities can change. But stick to a ballpark figure and change the priorities as they arise.
6. Buy Basics in Bulk
The basic back to school supplies haven't changed in years – paper, pencils, and notebooks. These are supplies that you can buy in bulk from warehouses and dollar stores at a cheaper price. You can ask other parents to buy as a group and get the bulk discount, too.
7. Make Price Comparisons
When you plan ahead, you have sufficient time to compare prices of big-ticket items and other priority supplies.
Use smartphone apps to compare prices and see if you're getting the best deal. Smartphone apps are also useful when you want to scan bar codes for the best sales.
Compare prices by visiting the websites and social media pages of the products you're looking for.
Shopping online is also an excellent way to compare prices and get the best deals.
Yet another noteworthy smart back to school shopping tip is to price match! Target and Walmart are good places for matching prices and getting the best deals on numerous items.
8. Take Advantage of Sales Tax Holidays
If you want to seriously save on back to school shopping, be aware of your state's sales tax holidays! While the US has no national sales tax, the state sales tax can range between 2.9% and 7.25%. The sales tax holiday can then mean significant savings on your back-to-school shopping.
The dates for the sales tax holidays in each state differ but these are usually in August. A few examples include:
Connecticut August 21-27 (Clothing and footwear, except athletic wear)
Illinois August 5-14 (Clothing, footwear, and school supplies)
Maryland August 14-20 (Clothing, footwear, and book bags)
9. When Shopping for the Items
The hard part is when you're already in the store and faced with so many choices! Keep these tips in mind to avoid temptations.
Leave the kids at home.
Stick to your shopping list.
Determine the items that must be of high-quality, such as sturdy backpacks.
Ask for the receipts and save them in case of returns and refunds.
Once done with your shopping, you should also monitor where your kids' supplies go. You want to maximize your money by ensuring that their supplies are being used as intended.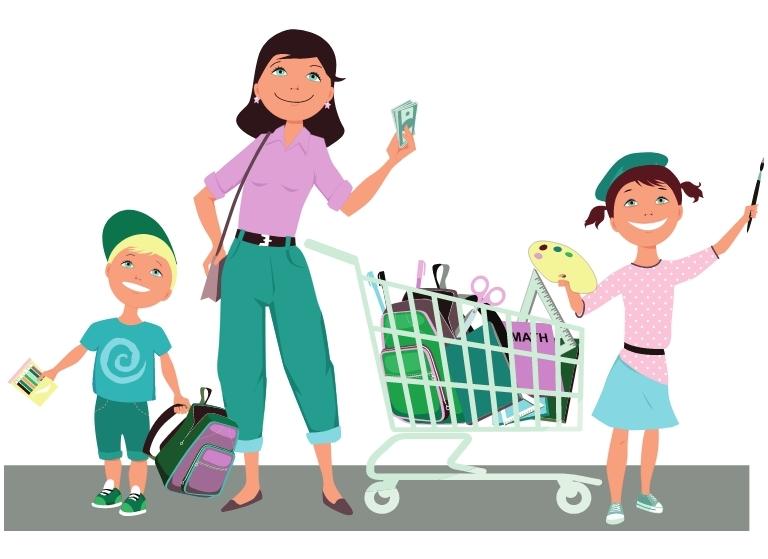 DON'T FORGET!
Your willingness to plan ahead and stick to your plan can mean the difference between saving money and flushing it down the drain.
Additional Resources: