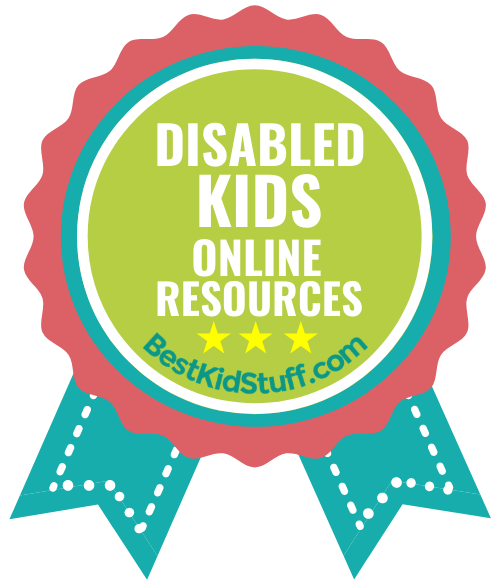 There are roughly 7.1 million individuals from ages 3 to 21 years old who have some form of disability.
These disabilities are categorized into orthopedic impairment, autism, developmental delay, emotional disorder, hearing impairments, intellectual impairments, speech or language impairment, deaf-blindness, multiple disabilities, specific learning disability, traumatic brain injury, visual impairment, and other health impairment.
Among those children, about 14 percent go to public schools, while those utilizing special education services are composed of 33 percent of this population. Previously, only around 4.5 percent of children with some form of disability have autism.
As of 2018, there is about 10 percent of children with this disability which more than doubled compared to previous years. One in every five U.S kids has some form of attention or learning disability, such as ADHD or dyslexia.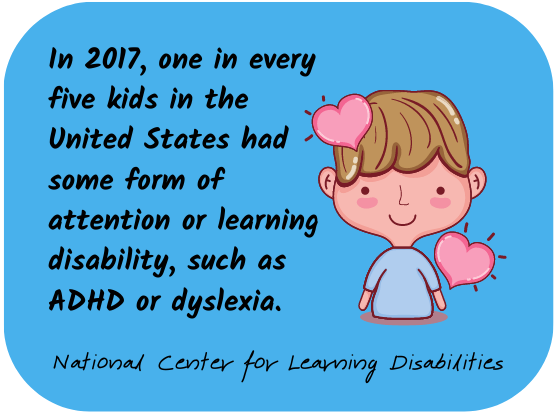 This growing number of children with disabilities is something that parents and educational institutions need to pay attention to. Support from teachers and parents can have an impact on the child's learning.
For these children to be successful in life, it's essential to cultivate good relationships and understand efficient teaching methods specifically catered to their unique needs. Utilizing software and websites dedicated to helping children with disabilities encourages them to cultivate good learning habits and self-confidence.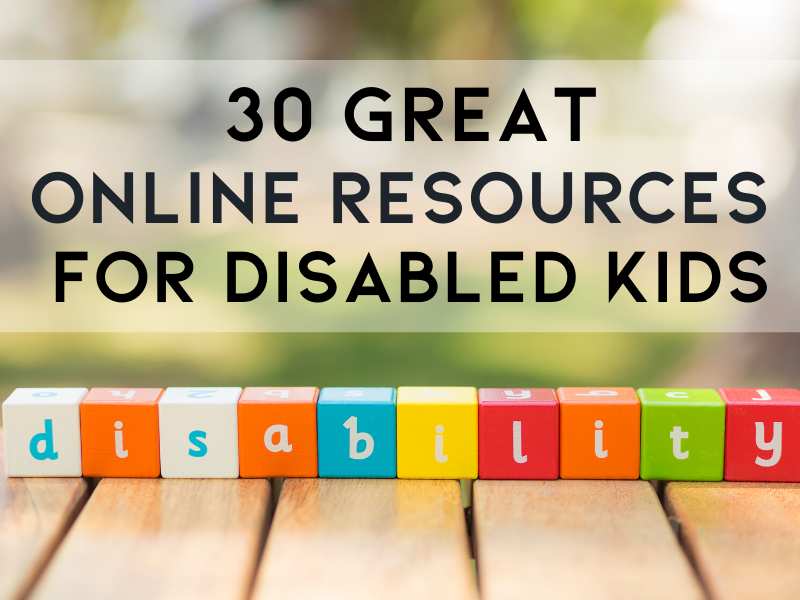 For children in pre-school and kindergarten, Thinking Time Pro is designed to enhance your child's cognitive ability. The games are intended to tap into working memory, inhibitory control, logical reasoning, attention, and flexible thinking.
The tasks range from sorting simple patterns such as colors and shapes to challenging old rules as the game progresses. Younger children will need parental assistance as they progress onto more difficult stages in the game. Not only do the graphics appeal to younger kids, but parents can also keep track of their progress in the parent's section.
Suitable for kids' grades 8 to 12, the Conversation Teen Builder enhances their social engagement. The app makes use of virtual peers illustrating realistic situations such as relationships, sarcasm, bullying, sports, and school-related topics, to name a few.
There will be photos illustrating these situations where teens can pick from three sentences the response most appropriate for the situation. From here, this sequence continues up to eight exchanges. It's easy to use and close to real conversations teens usually have. Teens with autism may particularly benefit from this to help them relate with their peers.
Teens with physical or visual limitations can still use the app with some assistance. Parents can assist and guide them in handling trickier topics such as bullying and sarcasm.
Toca Town makes use of virtual dollhouses with users engaged in role-playing. This app uses a diverse setting with a restaurant, police station, a store, and a park with interactive characters. As their virtual characters, they can cook food in the restaurant, wash cars, or shop gifts in the store.
Discovering imaginative play, pre-school kids can have a fun time exploring and interacting with various characters in this virtual set-up. It looks into open-ended possibilities where these virtual dolls can dress, carry items, or create according to how your kids want their characters to react.
Parents looking to understand and know more about autism can find reliable resources in Autism Now. You can browse through various events, updates, and news about the latest trends and discoveries about autism.
Parents can look into Autism Spectrum Disorders (ASD) focusing on early detection, intervention, and education from across the lifespan. You can also look into family and sibling support and networking with local and state practitioners.
This website offers an immersive learning experience for children with learning disabilities. Whether they're still in pre-K or senior year, IXL Worldwide offers a various selection of topics from mathematics, social studies, and language arts, to name a few.
Users can keep track of their progress and find out which skill they need to focus on. After finishing a particular lesson, they will be rewarded with stickers and balloon animals to keep them motivated to finish the modules. Some topics may require assistance from teachers or parents to help them understand some complex concepts.
Parents who'd like to know more about special education will find good sources of information, news, and updates from the Council for Exceptional Children. This site tackles education and family support for exceptional learners, such as autism and dyslexia. You can derive resources from the CEC Journal for research-to-practice materials.
Hearing Like Me is a great website to check for parents who'd want to understand and learn to communicate with their deaf children or those with hearing impairment. The site is easy to navigate, and you can immediately see news, information, and other topics relating to caring for children with this disability.
You can also get connected with a community seeking the same questions you do. A portal is available for parents who'd want to converse with other parents about their experiences, success stories, or understand their child's behavioral patterns further.
This is another fun app that your kids will surely enjoy playing and learning at the same time. Kid in Story Book Maker aims to help children provide a creative outlet to let them play the role of the character they portray in the story. Using their image in the story, kids can be part of the story-telling game in the provided template.
Therapists and parents also have the option to customize the book using words or voice to suit kids with hearing or visual limitations. Kids can easily follow the instructions and customize.
The use of these social stories provides a window for kids to see themselves in these situations and help ease anxiety in the future. It's also an excellent tool to help kids with autism develop better social interactions.
Providing visually appealing grids, the Mood Meter simply tracks the emotions of your kids daily, weekly, or monthly. Using color-coded charts, this mood selector has 150 charts describing different emotions your kids are feeling. Results are shown on a weekly and monthly basis.
Therapists and parents can discuss with them about the results to assess which situations and feelings provoke these moods. It will also help you gain insights as to how they relate with their peers and their use of words to describe those emotions.
The AAA Math offers a wide selection of review and practice lessons to serve as an additional resource for children with dyscalculia. The lessons range from kindergarten to eighth grade, with topics ranging from addition, algebra, estimation, exponents, percent, multiplication, money, and mental math, to name a few.
It's a free resource that can help your kids understand math concepts better using interactive pages and easy to navigate website. Your kids can get instant feedback using games such as Countdown to help them avoid using incorrect methods.
The Federation for Children with Special Needs is another great resource site to help parents on how to care for children with disabilities. The site aims to provide information and assistance through programs, such as the particular education parent center.
It also focuses on workshops and training to support the child and offers opportunities for parent-to-parent interactions with those experiencing a similar situation. There is also a family and community engagement center that helps build parent-to-professional relationships and foster collaborative effort to bring about a better outcome for the child.
This website provides training and assistance for parents with children who are disabled. The Family Resource Center on Disabilities is a great site to learn more about your child's rights under the Disabilities Education Act (IDEA).
They can also help you with your Individualized Education Program (IEP), so you get the necessary services for your child's needs, communicate effectively with therapists and teachers, and share concerns and find solutions with other parents to help improve the child's quality of life.
This is another app to get kids with special needs engaged in understanding math concepts better. The Todo Math makes use of an interactive game to reinforce learning suitable for kids in any grade-level. Children with visual or hearing impairment, language delay, and limited fine motor movements will significantly benefit from using this app as well.
The games are delivered straightforwardly for more efficient and focused learning. A customized timer also allows kids and parents to keep track of their usage and see their progress.
Kid's transitioning to middle school will find the Hall of Heroes an excellent tool to use to learn more about social concepts that come with this stage. Parents, teachers, and therapists may introduce this app before or during the first few weeks of school.
Children can pick an avatar and interact with other characters in the game by picking one response from multiple speech bubbles. Each level lasts 15 to 35 minutes long, where they get to learn how to help other characters with their homework, navigate around the school, and to figure out where to sit during breaks in the cafeteria. It's easy to use and helps ease social anxiety when they come in for school.
NCWD for Youth is a great resource site for parents looking to help their young teens integrate into the workforce. Together with the help of the team from NCWD, you can help your teens by focusing on personal development, family support, education, and career development.
Through these, young teens will be able to build confidence and value what they can bring to the workplace. NCWD employs various programs such as the Individualized Learning Plans (ILPs), Youth and Family Engagement, and Professional Development Initiative to help teens get the right footing towards their next leg of the journey.
The National Down Syndrome Society advocates human rights for any individual with Down syndrome. It is an excellent source to learn the legal rights of children with Down syndrome and help improve the quality of their lives.
Other resources include the latest news about Down syndrome, publications, and various events to help parents actively participate in their child's care by being part of a community by charity racing and the National Buddy Walk Program.
All the resources found in the Smart Kids with Learning Disabilities website is geared towards helping children achieve their maximum potential.
For parents with children who have learning disabilities such as dyslexia and ADHD, this site offers a rich source of information about learning disabilities and how you can tap into their potential to get them ahead in life.
You can be part of a community through 'Parents to Parents' or 'Ask the Experts' to guide you in handling your child's unique challenges and understand more about their social interactions, education, and behaviors.
Skill Champ helps children with learning disabilities understand more about the topics currently taught in the classroom as well as social interactions. Easy to use drag and drop action allows for smoother maneuvers for children with physical limitations.
Topics include farm animals, vehicles, beach, and the jungle while aiming to develop their visual discrimination abilities and excellent motor skills. Immediate feedback is given to the user after finishing every set of completed tasks. It would be advantageous to introduce this for early learners (Pre-K to Grade 3) to help with foundational skills.
The United Spinal Association aims to help parents with children who have spinal cord injuries through information, education, and support from experts and the community.
They also provide support using online help desk and accessibility services. There are also great resources for product recommendations, disability etiquettes, podcasts, and clinical trial articles to help you understand spinal injuries and how you can put these findings into practical use.
As one of SAG-AFTRA Foundation's creations, Storyline Online is an excellent resource for children with dyslexia. The stories are narrated by celebrities to help children develop a better focus on learning, improve comprehension, and develop better communication skills.
Kids can follow a series of texts as the story unfolds.
Into the Book supplements current education to help children with learning disabilities comprehend through interactive reading. You can choose from two languages: Spanish and English.
This project utilizes various strategies such as questioning, synthesizing, inferring, visualizing, and the use of prior knowledge to help improve your child's ability to read and comprehend.
Nine classroom videos last up to 15 minutes to help your children to become strategic readers.
Intended for kids in grades 4 to 12, the BeeLine Reader is an app to help improve reading comprehension. By allowing children to read quickly browsing through texts, children can see 'chunk' of texts and browse through important ones with highlighted texts.
As a supplemental tool, BeeLine Reader is an excellent app to use for children who are struggling with reading and comprehension.
As an app created by autism experts, the Autism Core Skills focuses on engaging young children academically and socially. There are instructions displayed on the bottom of the screen to guide your children on how to go about.
Academic lessons include math concepts and reading comprehension, while social lessons include communication, categories, and staying on topic. You can customize the kind of themes that are appealing to your child to keep them motivated to learn and finish the modules.
Lessons are also adaptable so you can customize according to the learning capacity of your child.
Especially catered towards parents with children who have traumatic brain injury (TBI), Brainline is full of resources, guides, and support groups to help your child cope with this disability. You can also understand your child's behavioral and learning patterns through the 'school and education' in children with TBI section.
There are also experts that you can look into to help you with questions about children with TBI. You can also check their research materials for the latest updates.
An information-filled website, The Center for Parent Information and Resources features guides, and training modules to educate and provide training for parents with children who have learning and physical disabilities.
You can also ask a pool of experts and other experienced parents for inputs and skills in the 'Who Knows What?' section. There are informative research materials presented in webinars available for free on the site.
Starfall is a site that aims to help children with learning disabilities learn phonics.
The lessons taught in this site would make an ideal supplemental lesson for existing classroom education. Using research-based activities, expect lessons to be in line with Common Core State Standards in Mathematics as well as English language arts.
Parents may find the lessons taught in Starfall can be used along with their homeschooling curriculum. You may also enroll in a low-cost membership to unlock exclusive features such as animated songs and other activities suited for children in kindergarten to Grade 3.
The Exploratorium works like a portable science museum to develop a love for science for kids with learning disabilities.
Based on a San Francisco Museum, the site unveils a wide selection of science topics from arts to social science. Whether you're using this as a supplementary learning material or an alternative to the usual kiddie entertainment, kids can look into 55 pages of exciting modules such as electricity, climate change, social experiments, and human anatomy.
There are also downloadable apps that your child can enjoy and have fun learning about sounds, colors, and solar eclipses.
Consider the First Then Visual Schedule HD your tool to helping your kids stay organized from morning to bedtime. Involving your kids in schedule creation will foster independence, creativity, and motivation as they navigate through daily routines using this app.
Children with hearing and visual impairments will significantly benefit from this app as it uses first-then boards. The app displays the child's progress for every completed task.
Created by a team at Stanford, the AdaptedMind provides a great outlet to help children with special learning needs. There are two categories to choose from: Math and Reading. Using colorful and appealing monster characters, the platform has virtual "monsters" for fun learning.
The platform makes learning fun, easy, and well-suited to your child's learning pace. To evaluate, you or their teachers will be given progress reports via email along with actionable insights to complement their current education (if they have one).
Children with dyscalculia will find Dexteria Dots an excellent source to help them understand math concepts better! Children from kindergarten to third grade will find it a great tool with topics discussed on an interactive game platform.
Using this app, your kids can develop self-confidence and critical thinking to help them understand addition and subtraction.