Close to becoming a full-fledged teenager, 12-year-old girls are physically active, sociable, and moody! Pre-teen girls experience changes physically as evidenced by a rapid growth spurt and active participation in sports.
Cognitively, they can tackle complex academic ideas. Emotionally, they'd want to feel accepted and loved by peers and parents. It's during this time that parents need to build strong emotional support by encouraging and motivating them. Socializing with friends is also important for them to feel accepted by their friends and peers.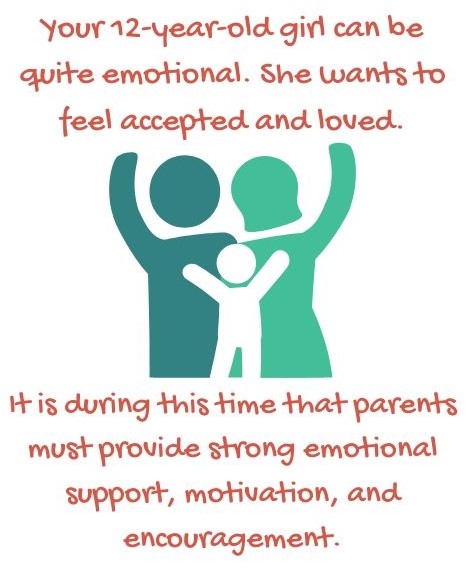 While this may look like she is transitioning to adulthood, your 12-year-old girl is still a child and may still want to play like little children. Parents need to keep in mind that for pre-teens to transition successfully, they need to give them toys and gifts that bring out the imaginative and creative in them, such as coloring books and DIY kits and crafts.
Depression and anxiety might be prevalent in pre-teens, so give them the emotional support they need and the resource to guide them to become better individuals.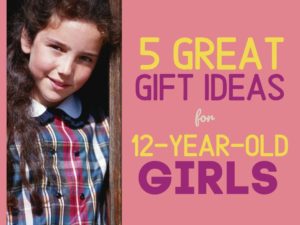 Here's a buying guide to get that perfect gift for your 12-year-old girl. The prices mentioned on this list are from Amazon, and valid at the time of this publishing.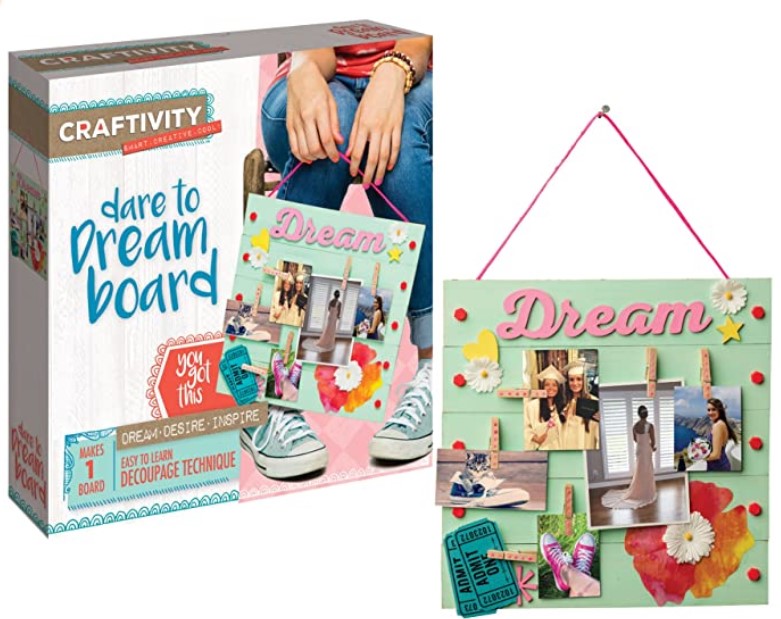 Let your young girl's dream to soar with the CRAFTIVITY Dare to Dream Board Kit.
Growing up, girls need to be motivated to reach for their dreams. And one way to make it possible is to put it into writing. This dream board is made of wooden planks that can be placed as bedroom decor or as a hanging on the wall. It comes with strings, pins, and paints so your child can design it according to their choosing.
The wooden design would make a nice accent to a young girl's room. It can also complement rooms with rustic designs. It comes with a manual to let your child explore and create their own wooden dream board. As they are building the dream board, make this an opportunity to bond with your daughter. They can go extra and add other accents such as buttons, appliques, and ribbons to make it an exceptional piece.
For only $20.19, you are investing in your child's future starting with a dream board.
Everyone needs to live their dream. Get your girl on the right path with a vision board… and watch them soar!
2. Notebook Doodles Go Girl!: Coloring & Activity Book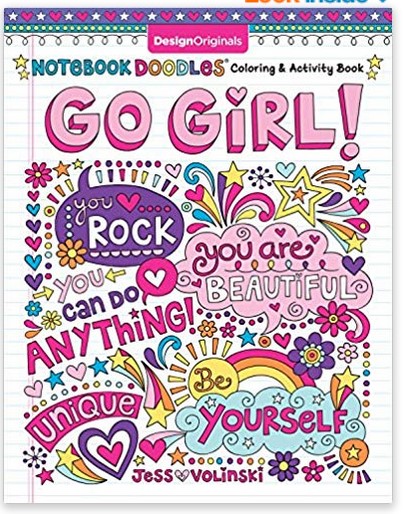 Because your child is growing up into a young lady, it doesn't mean coloring books are less fun! The Notebook Doodles Go Girl! Coloring & Activity Book is just the right coloring book for her age.
This adorable notebook is filled with 30 pages of blank and encouraging doodles to inspire your daughter to dream, design, and color as they like. Before they can start coloring, there are 9 colored examples done by Jess Volinski to guide them with their coloring prospects. Need further inspiration? There are 20 color palette illustrations to depict emotions such as playful, silly, romantic, and wild!
There are certain spaces reserved for your little girl to doddle, color, or add their pictures to give it a special touch of their own. It can be used with any paint mediums such as watercolor, gel pens, crayons, markers, and colored pens. You don't have to worry about bleeding through the pages since each paper is made of high-quality thick paper material. Back pages also serve as a journal where your little girls can write their thoughts.
This exceptional coloring book and journal would make a nice gift for only $7.99.
A childhood favorite, coloring, can now be enjoyed at the next level by your pre-teen girl. Amazon has it!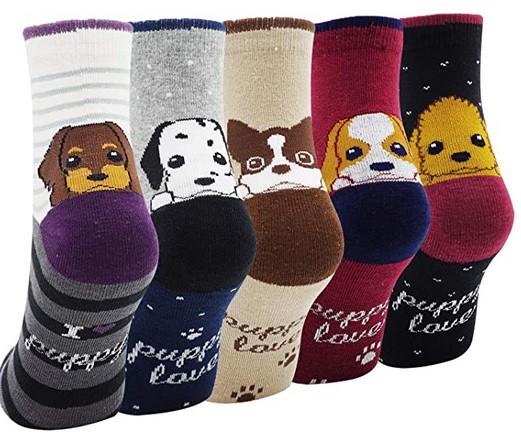 Because it's better to live life in color, the Lovful 5 Pack of Fashion Cartoon Dog Socks is just the right socks for young lady's looking for fun in everyday wear.
If your child likes dogs, this one would be a sure treat for her. With varying dog designs printed on colorful backdrops, this is an item they would want to wear every day for school and other occasions. This is a knee-length sock that fits smaller-sized feet.
Each sock is made of quality cotton with clean lace edges that can be paired with casual wear. The cotton is comfortable enough to be worn during spring and summer seasons but might not be the best insulator for colder seasons.
Give this as an early present today for only $15.99 and let every day be a colorful day!
Who doesn't love cartoon dogs? Soooo cute! Buy on Amazon Prime!
4. Vlando Princess Style Medium Size Jewelry Box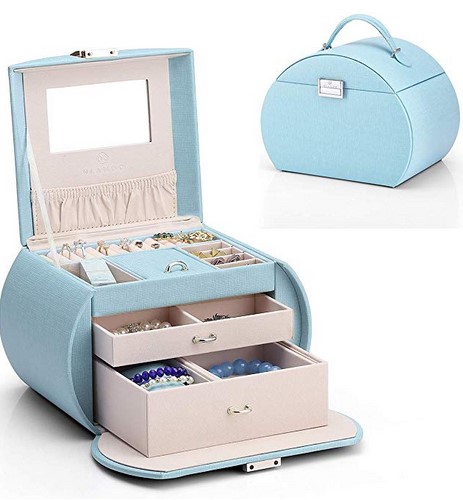 The Vlando Princess Style Medium Size Jewelry Box is perfect for every girl looking forward to glam up.
This is an elegantly designed jewelry box in a light blue color. The casing is made from synthetic leather so it's stain-resistant and splash-resistant ensuring that your child can use this box for a long time. Foamed linings are soft to touch and ensure that each piece of jewelry placed is tucked in firmly.
Unlike traditional bulky boxes, this one is compact but has enough storage for rings, ear studs, necklaces, watches, brackets, bracelets, and bangles. Despite all its storage spaces, this jewelry box is portable. For young girls who just starting to collect jewelry, this unique box would be an exceptional choice.
Give them something fancy without breaking the bank. This jewelry box will only cost you $36.99.
No more kiddie jewelry boxes with a ballerina popping up… This is a great "grown-up" jewelry box for your pre-teen!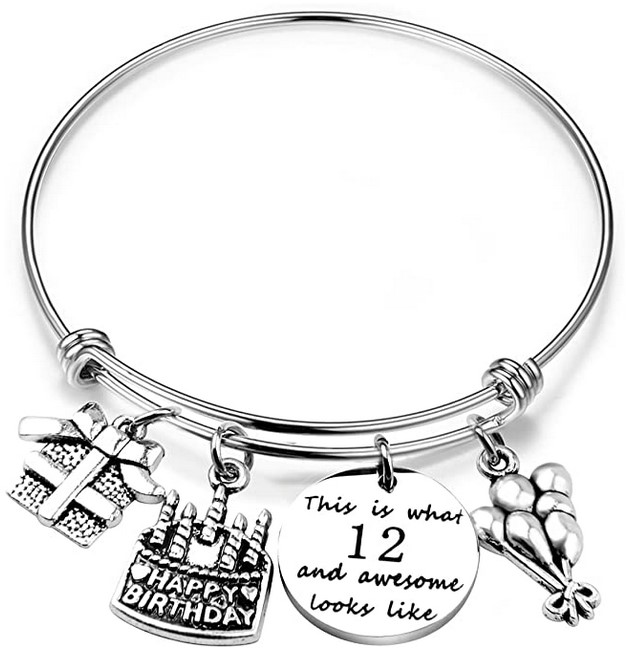 The ENSIANTH Adjustable Birthday Bracelet Bangle with Charms is the perfect birthday gift for young girls who like nifty fashion bracelets.
This is a customized gift you can give your 12-year-old girl for their birthday. This bracelet is made of durable stainless steel and alloy material for extra durability. It's hypoallergenic as well as lead and nickel-free, hence safe for everyday use. It has easy-to-adjust bands that can be adjusted according to your young girl's wrists.
This bangle also comes with 4 trinkets: a gift box, a 'happy birthday' cake, a 'this is what 12 and awesome looks like' charm, and a set of balloons. Whether it's for casual or elegant wear, this is an attention-grabbing piece perfect for her age.
If you're a little bit lost about what to give a 12-year-old girl for their birthday, this unique charm bracelet would be a definite choice! Add the fun to their fab style with this elegant bracelet for $14.26.
The ENSIANTH Adjustable Bangle is a great starter bracelet for your birthday girl. Buy it on Amazon.com!