Share this infographic on your site!
Raising Strong Children
In the U.S., 1 in 5 students report being bullied in the last year — 41% expect it to happen again
Bullying & Biases
Minorities Are More Likely To Be Bullied
| | | |
| --- | --- | --- |
| Race | Percent of students | Percent of victims |
| White | 53% | 23% |
| Black | 14% | 23% |
| Latinx | 24% | 16% |
| Asian | 6% | 7% |
| Other | 4% | 23% |
6 in 10 LGBTQ students feel unsafe at school

1 in 3 missed at least one day in the last month due to bullying

Up to 1 in 3 students in special education experience bullying

They are 2X as likely to scolded when reporting bullying to adults

Consequences Of Bullying Are Serious

Students facing bullying 2.6X more likely to attempt suicide
Bullying leads to physical and emotional health effects, including

Depression & anxiety
Sleep difficulties
Lower academic achievement

Bullying based on these biases has stronger negative physical and emotional health effects than general bullying

Why Don't People Speak Up?

Fight Or Flight: Our brains natural response to tense situations to act aggressively or avoid the situations entirely
Go Along To Get Along: Social pressures often call for niceness and compromise above other values
Lack Of Confidence: Low self-esteem makes speaking up difficult — Many believe their actions would be pointless
Fear Of Consequences: Creating more conflict may mean punishment, loss of friendships, or becoming the victim themselves
"Given the current landscape surrounding bullying (traditional or online), it has become very difficult for a victim to voluntarily speak out without the fear of being publicly shamed or humiliated further" – Andrew Rossow, Internet Attorney, Anti-bullying Advocate, & Creator of the #CYBERBYTE Movement
Support from peers has a the greatest impact against bullying
Teaching Kids The Skills To Speak Up
How Does Your Child Communicate?

Passive: Acts as if others are more important than themselves

May struggle to make eye contact or speak very quietly

Aggressive: Acts as if they are more important than others

Often loud, imposing — May try to stand taller than others

Assertive: Treats others as equals and stand up for themselves

Stay calm, speak firmly, and make eye contact

Teaching Kids To Be Assertive
Anyone can learn to be assertive, but what assertiveness looks like will differ based on your child's personality
The Power Of "No"

Teach kids when they have the right to say "no"

Kids can set their own boundaries, such as

Refusing to hug a family member or friend
Choosing not to play with a bossy friend

But some things are beyond their control, such as

Rules made to keep them safe and healthy
How others behave or react in any situation

How To Be An Ally

Victims of bullying say speaking up for themselves often makes things worse — But peer support can make a big difference
Bullied students say peers can make things better by

Spending time with me 54%
Helping me get away 49%
Helping tell adults what happened 44%

Reach out to an adult or organizations like the Cybersmile Foundation and Random Acts Organization
Speaking up when problems arise isn't always enough — Kids must also know how to find a solution, and when to ask for help
Solving Problems Together
Thinking Through Problems
Learning to solve everyday problems is great practice for when conflicts arise
Step 1: Identify The Problem

Find the root cause of the problem
Help your child by talking about their feelings
Example: "I feel frustrated because I always miss the bus"

Step 2: Break It Down

Break the problem into manageable parts
Help your child by talking about cause and effect
Example: "I missed the bus because my homework wasn't done and I hadn't brushed my teeth"

Step 3: Small Steps

Fix the problem one small step at a time
Help your child by offering specific solutions to choose from
Example: "I'll do my homework before dinner instead of at breakfast"

The Size Of The Problem
Let your child fix kid-size problems alone and teach them when to ask for help
Glitch: A problem so small it doesn't need fixing — such as losing a game

Kids should: Take a deep breath and refocus

Little: Something kids can fix themselves — such as a tablet battery dying

Kids should: Solve the problem

Medium: A short term problem that needs adult help — such as bullying

Kids should: Stay calm and ask for help

Big: A long term problem that needs adult help — such as someone getting hurt

Kids should: Find an adult as quickly as possible

Huge: An emergency — such as car accident or tornado

Kids should: Stay calm and listen to adults

Be Prepared For Big Problems

Know How To Help:

Whatever the size of the problem, adults should

Coach kids to identify their feelings
Guide thinking about others' feelings
Help to brainstorm possible solutions

For big problems, adults should know how to help

Practice your own assertiveness and problem solving
Continuing to learn and be aware of your own biases
Find support and resources to help address needs

Schools are legally required to investigate and address bullying

All 50 states have anti-bullying laws that require schools to act
Federal laws provide additional protections for

Bullying based on race, ethnicity, sex, or religion
Students with disabilities and thinking differences

Go to stopbullying.gov to learn more

Practice Makes Perfect: Everyday activities are perfect opportunities to practice problem solving, empathy, and assertiveness

Role playing games and pretend play
Stories featuring assertive characters
Challenging puzzles and strategy games

Tips To Remember:

Give your child the space to make mistakes and recover on their own
Create challenges to your match child's skill without becoming frustrating
Offer solutions and guidance to help coach your child toward a solution
Let your child see how you and other adults discuss and solve problems
Never Stop Learning: Raising a strong child means facing your own biases
Silence is complacence. Teach your kids to stand up for what's right.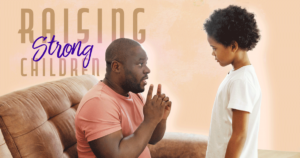 Sources:
https://www.pacer.org/bullying/resources/stats.asp
https://nces.ed.gov/pubs2019/2019054.pdf
https://www.glsen.org/sites/default/files/2019-10/GLSEN-2017-National-School-Climate-Survey-NSCS-Full-Report.pdf
https://njbullying.org/documents/YVPMarch2010.pdf
https://www.cdc.gov/violenceprevention/pdf/yv/bullying-factsheet508.pdf
https://www.ncbi.nlm.nih.gov/pubmed/24155192
https://www.ncbi.nlm.nih.gov/pubmed/22390513
https://www.pbs.org/parents/thrive/building-assertiveness-how-to-help-your-quiet-child-speak-up
https://biglifejournal.com/blogs/blog/how-to-raise-assertive-child
https://www.allprodad.com/10-ways-teach-children-problem-solvers/
http://speechymusings.com/2015/02/23/size-of-the-problem-activities/
https://www.understood.org/en/friends-feelings/common-challenges/bullying/bullying-laws
https://www.stopbullying.gov/resources/laws
https://www.ecmhc.org/tutorials/social-emotional/mod4_3.html#:~:text=Teach%20a%20problem%20solving%20procedure,and%204)%20Try%20the%20solution