Children's museums provide an enriching experience for young learners. Exhibiting items and activities of historical and practical significance, museums open young minds to imagination, exploration, and discovery.
While traditional museums are often subject-centered, high-culture, and have hands-off policies on their collections, kid-friendly museums are quite different. They feature an interactive approach to learning and designed to pique the audience's interest. Much more than a tourist place to visit, museums for kids are joyful spaces for play and learning.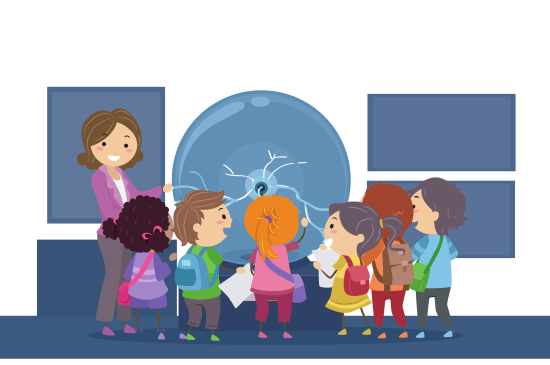 Why are child-friendly museums one-of-a-kind? Let's count the ways!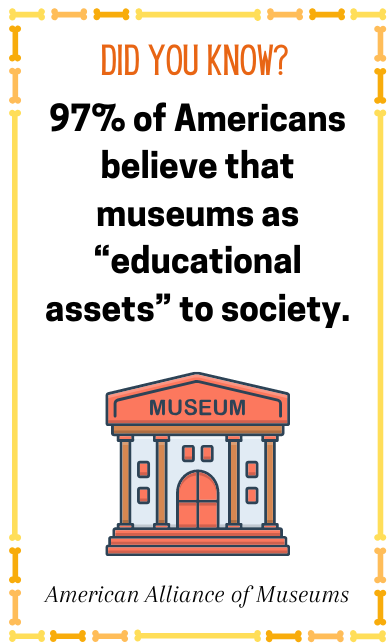 They create lifelong learners. Museums heighten chidlren's curiosity and encourage them to seek out answers to interesting questions. It's important that they find alternative solutions to problems without getting enclosed in a boxed idea, and the wonder of museums allow them to explore the possibilities!
They inspire children. Walking in to a museum with a life-size planetarium and animal skeleton the size of an entire fascinates the little ones' minds, and urge them to ask! Kid-friendly museums' play-based pedagogies inspire kids to imagine, explore, and think beyond what they already know!
They promote child-adult interaction. The wonders inside a museum spark meaningful conversations between the kids and adults. Parents are able to determine what their children are interested in as they listen to their stories. These conversations allow them to bond as a family!
They support a multi-cultural approach to learning. America takes pride in its treasures that come in all forms, sizes, and shapes. Museums expose kids to this diversity, which opens their eyes to the country's numerous traditions. As a cultural gateway, each museum is home to historical exhibits for kids to have a better understanding of their origins and cultures.
They develop language and thinking skills. As each collection features a different subject, children can compare and contrast ideas that improve their critical thinking skills. Kids also boost their language development as they are introduced to new concepts and vocabularies based on the display.
They foster community awareness. Museum going-habits must be established in early childhood, during which we can shape children's perception of society. Kids who find their museum experience engaging, relevant, and meaningful become future visitors and donors who will work to preserve the country's treasures.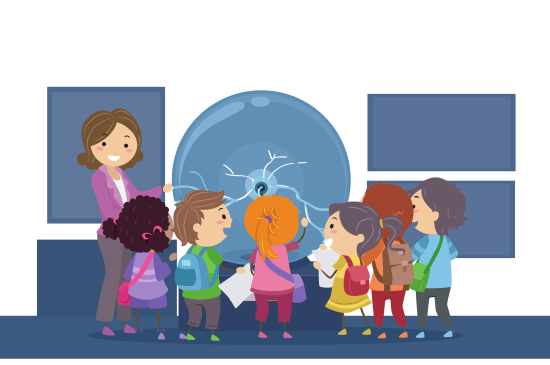 Museums for Education
Beyond being a leisurely activity, visiting museums are highly educational. In fact, 97% of Americans regard museums as "educational assets" to the community.
Experts believe that while mainly touted as "fun exhibits," museum displays deliver a unique form of education. A study also found that kindergarten students who visited a museum scored high in reading, mathematics, and the sciences!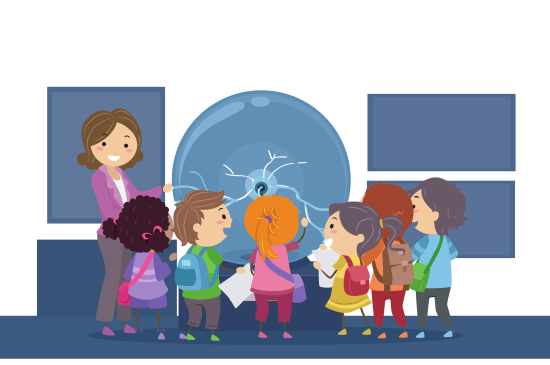 Types of Kid-friendly Museums
Child-friendly museums are classified based on the nature of their exhibits. While specifically designed to attract young minds, these institutions operate on a child-centered philosophy and focus on interdisciplinary education.
These are the five basic types of a museums:
General Museums
Known as multidisciplinary museums, they are not thematically specialized or defined. They reflect the encyclopedic spirit of a specific era. As the name suggests, a general museum is home to different collections on different fields within a region or locality—usually in the 18th, 19th or early 20th century.
Natural History and Natural Science Museums
A spectacle of birds, plants, rocks, mammals, insects, minerals, and fossils characterize Natural History and Science Museums. Concerned with the "natural" world, they feature ecological displays and usually known for supporting environmental protection and planning efforts.
Science and Technology Museums
If you're into science and its applications, Science and Technology Museums are a must-visit! They provide opportunities for visitors to participate in scientific demonstrations and interactive displays.
History and Art Museums
Does your kid love historical and art pieces? History and Art Museums have such exhibits to a visual message to visitors. Children who are in touch with their artistic side can feast their eyes on paintings, artifacts, sculptures, and decorative arts.
Virtual Museums
A recent addition to the conventional museums is the virtual kind. Virtual Museums are known for their unique electronic presentations and multimedia capabilities. Most often, they do not display actual objects but use digitalized representations of recorded images, sound files, and text documents to arouse historical, scientific, or cultural interest.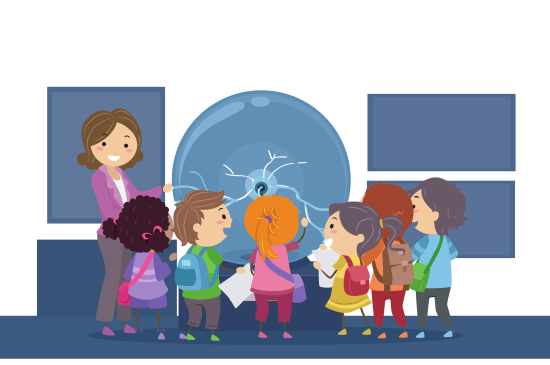 Your Definitive List of Kid-Friendly Museums in America
Over the past decades, museums have played an essential role in the community. When Brooklyn Children's Museum opened its doors in 1899, it was the first facility of its kind in the world that presented numerous remarkable exhibits. Now, such museums are economic engines that drive $50B in U.S. revenues yearly!
There isn't a shortage of discovery, nature, and science centers in America with over 300 museums for kids across the country! Each museum embodies their community's social and cultural values.
Below is our comprehensive list of fascinating museums in the United States! This all-encompassing list features all the most popular and top-rated museums that each state has to offer!
The museums on our list are primarily for kids. They are either run by non-profit organizations or overseen by volunteer or professional staff in the community.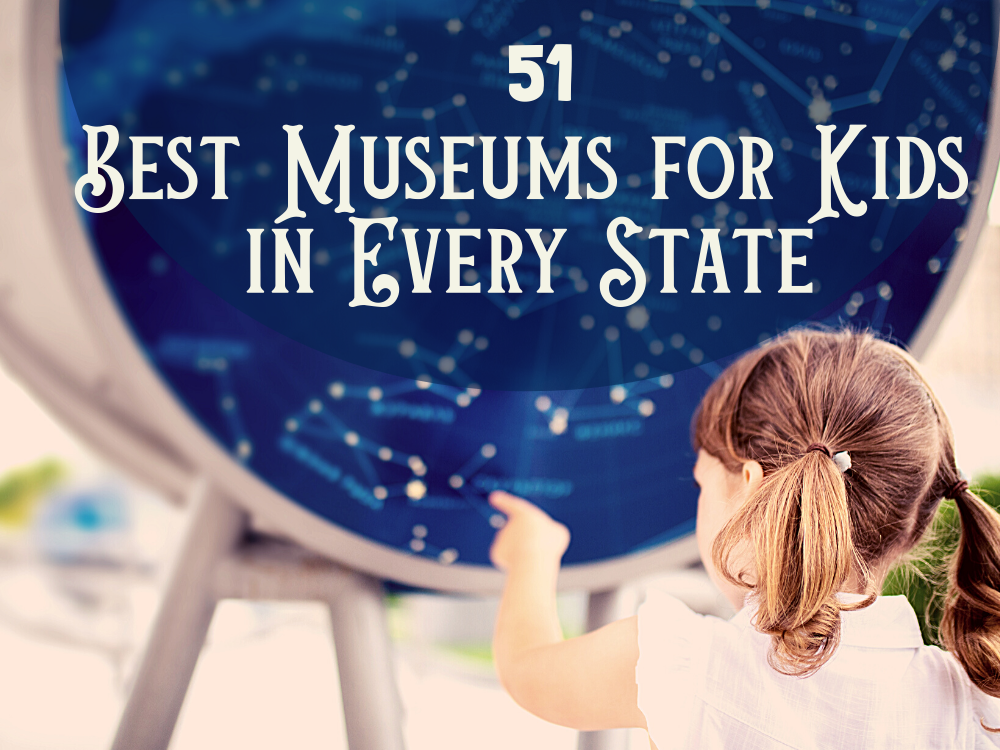 Birmingham, Alabama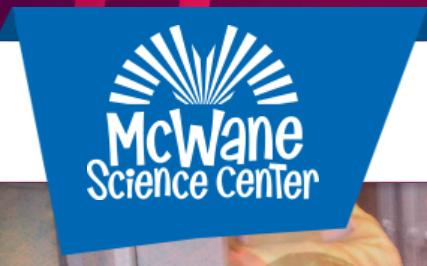 Must-See Exhibits: World of Water Aquariums, Itty Bitty Magic City, Alabama Dinosaurs
In July 1988, McWane Science Center opened its doors to the public. It was once a department store building that transformed into a state-of-the-art science center with a aquarium and 280-seat IMAX Dome Theater.
The museum houses the World of Water Aquariums with more than 50 species of marine life. The Ocean Journey includes three display tanks featuring numerous aquatic organisms. Another must-see is the mini-downtown Itty Bitty Magic City, which simulates life skills such as grocery shopping to highlight quality time with family. The Alabama Dinosaurs section on the second level of the building has on display actual dinosaur fossils that were discovered in the state. Kids can also check out the fun and educational Bubble and Science Quests exhibits.
Fairbanks, Alaska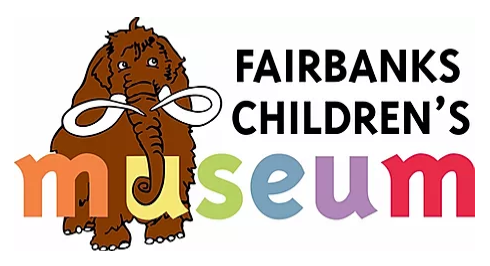 Must-See Exhibits: Imagineering Lab, Tiny Town
The only one of its kind in Alaska, Fairbanks Children's Museum believes in the power of play to inspire, educate and connect families. With only 1,900 square feet of floor space, it utilizes every spot for age-appropriate and three-dimensional interactive exhibits.
Inside the Imagineering Lab, children create their own art work with the help of museum staff. Tiny Town is where they can become little traders in a mini farmer's market. Kids can also climb a Denali-themed rock wall! During Tuesdays and Fridays, Fairbanks Children's Museum presents short interactive programs for kids and adults.
Phoenix, Arizona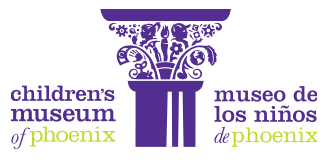 Must-See Exhibits: Noodle Forest, Pedal Power, The Climber
The Children's Museum of Phoenix has 48,000 square feet of interactive space, and 300 play experiences spread over three floors. Previously known as the Phoenix Family Museum in 1998, visitors also flock here to escape the desert heat of Arizona.
Inside the museum is a Noodle Forest that consists of a thicket of Styrofoam tube towers. A favorite is the Pedal Power that works as a tricycle car wash and the tree-like sculpture named The Climber that offers a bird's eye view of the museum's atrium and activity area. Kids also enjoy the life-size blocks in the BlockMania section and the Building Big construction exhibit.
Little Rock, Arkansas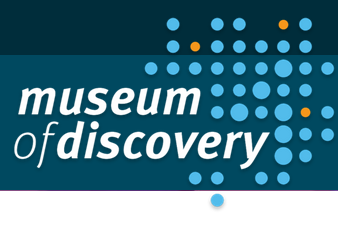 Must-See Exhibits: Discovery Hall, Amazing You, Tinkering Studio
The premier science and technology center in the state, Museum of Discovery was established in 1927. It was named the 6th best science museum in America by the most extensive high I.Q. society in the world, MENSA.
Little Rock's Museum of Discovery focuses on STEM education with more than 90 hands-on exhibits. In the Discovery Hall, kids gain a better understanding of some concepts like quantities, shapes, spaces, and patterns. The Amazing You section educates kids on human anatomy and body functions. The Tinkering Studio offers a workshop environment where visitors can experiment with wires, screwdrivers, motors, and glue.
San Jose, California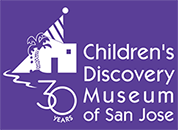 Must-See Exhibits: Bill's Backyard, WaterWays, Wonder Cabinet
The Children's Discovery Museum of San Jose is a 52,000-square-foot learning space with over 9 million visitors to date. With interactive exhibits that appeal to kids, this San Jose-based museum is one of the country's top 10 museums according to Child Magazine. It is also a world-leading science center, says the London Observer.
The museum's half-acre outdoor and nature exploration space Bill's Backyard is a children's favorite. It features the Tree Climber and the LookOut Tower. In the WaterWays area, kids learn about the physics of water while engaging in water play. Little kids and toddlers get to discover The Wonder Cabinet, enjoy pre-walking adventures in Crawl Space, and be amazed by whimsical stories in The Forest. Kids will also enjoyu the Rainbow Markets, Secrets of Circles, and Mammoth Discovery sections and exhibits.
California is home to more than 20+ Children Museums! Another popular destination is San Francisco's The Exploratorium with a marble maze and gigantic mirrors exhibits!
Denver, Colorado
Must-See Exhibits: Assembly Plant, Adventure Forest, Energy
First opened in 1973 and expanded in 2015, The Children's Museum of Denver recently doubled its exhibit space! It has 450,000 visitors annually who enjoy the museum's exhibits featuring STEM, Health and Wellness, 21st Century Skills, and Literacy and Arts.
One of the favorite exhibits is the Assembly Plant, where young learners get their hands on screwdrivers, hammers, and nails to create their projects with a blueprint. In Adventure Forest, kids can have the time of their lives playing with other kids on swings, bridges, and slides, and discovering nests and lookouts! A fun 500 foot-long aerial course and the breathtaking Denver panoramic view await visitors.
Kids can think like an engineer with the Go! Rockets spot that features hot air balloons and racing zeppelins. Activities like Hands-on The Teaching Kitchen, Fire Station No. 1, and Art Studio are also a hit!
West Hartford, Connecticut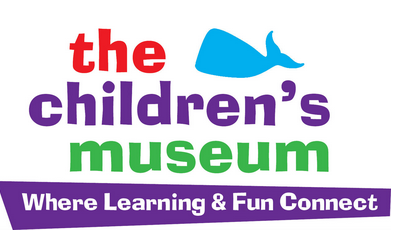 Must-See Exhibits: Conny the Whale, The Planetarium, Wildlife Sanctuary,
Previously known as the Children's Museum of Hartford, The Children's Museum of Connecticut is the fifth oldest kid-friendly museum in the country. Founded in 1927, its science and nature-based exhibits draw 200,000 visits yearly.
As Children's Museum of Connecticut is committed to "Igniting Curiosity through Science and Nature," kids can walk inside a life-sized replica of a sperm whale named Conny. It also houses a massive Planetarium that is the largest in the state! With over a hundred live animals, kids can explore Wildlife Sanctuary and satisfy their curiosity! Also, the museum maintains the reputable Children's Museum Preschool.
Wilmington, Delaware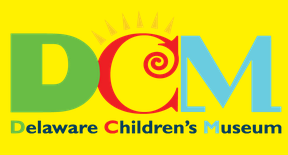 Must-See Exhibits: STEM Room, The Power of Me, Bank On It
Delaware Children's Museum has redefining interactive play for a decade! A small yet precious gem in the state, this museum features a STEM Room where children can role-play as junior scientists and engineers conducting hands-on experiments!
Kids put their physical abilities to the test in the "The Power of Me" area which features basketball and other active sports. The "Bank On It" section lets them become bank managers and operate a café because they're never too young to explore money matters!
Tampa, Florida

Must-See Exhibits: Light Cloud, St. Joseph's Children's Hospital, Twinkle Stars Theater
Established in 1986, Glazer Children's Museum is housed in a 53,000 square-foot facility and offers 170 interactive exhibits for kids. The name is in honor of the Glazer Family Foundation.
The Light Cloud exhibit offers touch sensors in a 3D segmented ring structure—a truly fascinating experience for the little ones! Another unique exhibit is the St. Joseph's Children's Hospital, where kids can wear white coats and mimic medical professionals! By entering certain sections, Glazer Children's Museum visitors also become sailors (Cruise Ship), drummers (Global Cafe), chef (Pizza Place), actors (Twinkle Stars Theater), and veterinarians (Vet Clinic) promoting imaginative play for a day.
Atlanta, Georgia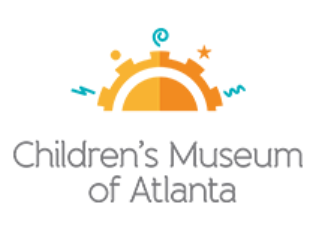 Must-See Exhibits: Fundamentally Food, Tools for Solutions, Gateway to the World
Originally called "Museum Without Walls," the Children's Museum of Atlanta was opened in 2003. It receives at least 200,000visitors annually who marvel at the exhibits that feature a 20-minute musical from The Imaginators, a troupe of professional actors.
The Fundamentally Food exhibit enables children to harvest farm fruits and vegetables, import them to grocery stores, cook them them, and serve them for dinner! Supervised by adults, kids can also use real tools and materials in the Build-it Lab, attach wires and connect pipes in Construction House, and design a city in City Blocks—all within the Tools for Solutions section. The Gateway to the World area is the museum's largest and permanent exhibit. It features six continents, shows kids the Earth layers, and demonstrates how a rocket is launched.
Honolulu, Hawaii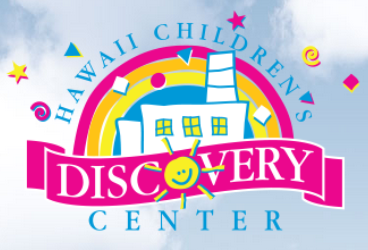 Must-See Exhibits: Rainbow Adventures, Your Town, Fantastic You
Hawaii Children's Discovery Center is a non-profit organization with six permanent exhibits. Founded in 1989, it serves 200,000 families every year.
Rainbow Adventures is the center's newest exhibit gallery where kids learn about natural resources and the importance of rainforests. Children can play grown-ups for a day and do the work of mechanics, art performers, firemen, or bankers in the Your Town exhibit. The Fantastic You section lets them identify and explore the functions of their body. This exhibit also houses Top Spot, a sensory-filled learning environment for children under five years old.
Meridian, Idaho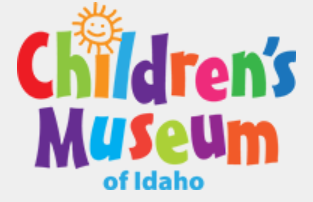 Must-See Exhibits: Trader's Joe, Dinosaur Pit, Space Ship
One of the newest museums in America, the Children's Museum of Idaho was built in 2018. With only two years from its pilot operation, it now serves roughly 90,000 children under ten years old within the territory.
Trader's Joe is one of 18 exhibits where they can play small and locomotive manual trains with wooden rack and accessories. Another adventure spot is the Dinosaur Dig where kids can learn about fossils and dinosaurs. Does your kid dream of becoming an astronaut? This non-profit museum features a sit-in space capsule with controls, satellite, and planet models. Kids also become pilots, farmers, and sailors in some of the role-play exhibits.
Glenview, Illinois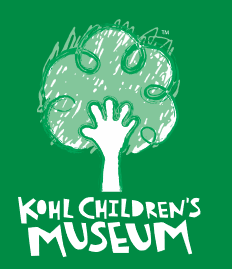 Must-See Exhibits: Baby Nursery, Cooperation Station, Ravinia Festival Music Makerss
Kohl's Children Museum its doors to the public in 1985 and now receives 350,000 visitors yearly. With an 8.8-acre museum site and a 2-acre outdoor exhibit space, it houses 17 engaging and permanent exhibits.
In the Baby Nursery, children can play nurses and doctors and "examine and treat" babies using a toy stethoscope, X-ray viewer, and other medical tools. They can also feed, bath, and sing to these babies! Another exhibit emphasizes the value of teamwork wherein kids can pedal bikes, pump handles, and propel balls in a play area called Cooperation Station.The Ravinia Festival Music Makers encourage the little ones to produce noises, learn the basic musical concepts, use musical instruments, and compose their own music!
Indianapolis, Indiana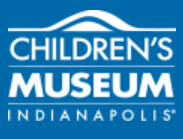 Must-See Exhibits: National Geographic Treasures of the Earth, Dinosphere, World of Sport
The Children's Museum of Indianapolis sits on 29 acres and five floors of exhibit halls, making it the largest children's museum in the world! With a million visitors every year, this massive museum has a collection of over 120,000 artifacts that are categorized into American, Cultural World, and Natural World collections.
The 95-year-old museum, also regularly cited as one of the best in the U.S., features five exhibit categories: indoor, outdoor, museum, sports experience, and future.
Kids can use interactive tools to examines three major archeology excavations—China's Terra Cotta Warriors, an Egyptian pharaoh's tomb, and pirate Captain Kidd's shipwreck in National Geographic Treasures of the Earth exhibit.
The Dinosphere features a working paleontologist lab coming face to face with a full-sized dinosaur skeletons and touching a real T.rex bone. Children can also be athletes, announcers, or sportscaster as they experience the culture and learn the history of sports in the exhibit World of Sport.
The Children's Museum of Indianapolis has a working 1927 carousel, a 130-seat planetarium and largest water clock in North America—all guaranteeing a fun-filled visit!
Coralville, Iowa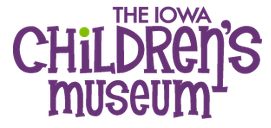 Must-See Exhibits: Take Flight! The Science of Aviation, ImaginAcres, Notion of Motion: Science of Skateboarding
A 28,000-square-foot active learning playground, The Iowa Children's Museum was established in 1999. This non-profit institution has over 12 interactive exhibits.
A famous family attraction is Take Flight! The Science of Aviation area, where children are immersed in an unforgettable flying experience complete with flight simulators. Young children will enjoy the ImaginAcres exhibit that promotes imaginative play in a typical Iowa farm environment. The Family Sanctuary has a comfy couch, soft toys, and a microwave. In the physics-focused, game-based exhibit Notion of Motion: Science of Skateboarding, kids will design their own skateboard park and, in the process, learn about gravity, energy, and mass.
Hutchinson, Kansas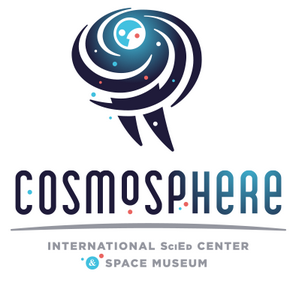 Must-See Exhibits: Justice Planetarium, Carey Digital Dome Theater, Dr. Goddard's Lab
The Cosmosphere is a space museum and an internationally-acclaimed STEM education center. Welcoming visitors since 1962, its U.S. and Russian collections of 13,000 spaceflight artifacts are the largest in the world!
This museum has four distinct venues to complete your Cosmpshere experience. Aside from the famous Hall of Space, it also house the state-of-the-art Justice Planetarium that expands the mind and delights the senses! The two-story Carey Digital Dome Theater promises a fun learning experience about space! Never miss their Dr. Goddard's Lab, either, which features an explosive live science presentation to highlight the history of modern rocketry.
Louisville, Kentucky

Must-See Exhibits: The World We Create, The World Around Us, Science in Play
Being the largest interactive museum in the state, the Kentucky Science Center was formerly a natural history collection. There are about 550,000 visitors every year.
Kentucky Science Center offers STEM-related exhibits. In The World We Create, children immerse themselves in investigative science and engineering practices with the flying machine (Wind Tubes) and rocket (Rocket Table). The biggest known cave system on Earth, the Cave Crawl is part of The World Around Us exhibit. The Science in Play section challenges kids to discover the scientist in them by harnessing the power of the wind (Air Ways), building a submarine or a sea monster (Big Shapes), and exploring light and shadows (Color Light).
New Orleans, Louisiana

Must-See Exhibits: Play With Me, Follow That Food, Dig Into Nature
The Louisiana Children's Museum is the new addition to the New Orleans City Park Master Plan that focuses on developing family leisure spots across the region. With an anticipated annual visitation of 225,000, it sits on a 8.5-acre property overlooking a picturesque lagoon and features indoor and outdoor play.
The museum's educational exhibit galleries focus on five experience types: literacy, environment, STEM, arts and culture, and health and wellness. Designed for children under four years of age, Play with Me has a sensory lagoon with giant lily pads and mural of animals and trees. It is also filled with book nooks and a puppet theater. Kids will encounter a child-operated giant bean sorter, find cookbooks, and weigh food in the Follow That Food gallery—to show them the process of obtainig food from farm to table. The Dig into Nature section features an animal care station and a wooden pirogue. It also features a wetlands simulation, as well as tables and tools like microscopes.
Portland, Maine

Must-See Exhibits: Action! Headquarters!, Discovery Woods, Chris Van Dusen's Down to the Sea: An Outdoor Adventure
Recognized for its contribution to education on the local and national levels, the Children's Museum and Theater of Maine was founded in 1976. It is located in the Arts District and covers four levels plus a backyard with permanent exhibits.
Action! Headquarters! is where children can find a new superhero identity with superpowers. Kids can act in stories on stage alongside puppets and save the day! The first museum's first level is filled with mini-towns complete with Farmer's Market, Car Repair Shop, and Town Post Office, another remarkable exhibit is Discovery Woods.
Outdoor and survival adventures are just as fun! There is a kid-sized rock wall and floating boats on Cascade Strea. Children can also climb on the shipwreck, hop in Mr. Magee's boat, and play with water-spouting whales in the backyard! This interactive adventure is inspored by the characters created by beloved Maine author Chris Van Dusen.
Baltimore, Maryland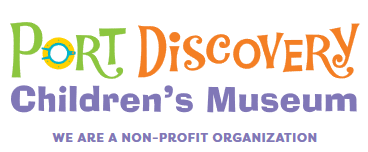 Must-See Exhibits: Wonder of Widgets, P.D. Presents, Sky Climber
Located in the historic Fish Market Building, this internationally-recognized museum was built in 1998 and currently receives 265,000 visitors annually. Port Discovery Children's Museum has three floors featuring exhibits and 80,000 square feet of play space.
Children can challenge each other to an interactive game called Wonder of Widgets by feeding a conveyer belt with different shapes. In P.D. Presents, they can take part in theater performances and enjoy interactive puppet shows. The Sky Climber lets them explore underwater scenes with trigger motion-activated sound effect and climb their way up! The Egypt Adventure Expeditions and Tot Trails promise a fun time for kids!
Boston, Massachusetts

Must-See Exhibits: Arthur & Friends, Japanese House, Construction Zone
The century-old Boston Children's Museum is the second oldest American museum for kids. It is also LEED Gold certified by the U.S. Green Building Council for its eco-friendly 23,000-square-foot space and landscaped water park.
Marc Brown's beloved books and popular TV series characters Arthur, Binky, Duster, and D.W come to life in the Arthur and Friends exhibit. The real two-story Japanese House is a distinctive landmark of the museum and it was a gift from the City of Tokyo in 1979. This seasonal exhibit immerses kids into the culture, customs, and life of a Japanese family. Kids can also ride a real bobcat, operate the jackhammer, and deploy trucks in this kid-sized world of Construction Zone. Young visitors will also the Investigate and Raceways exhibits.
Ann Arbor, Michigan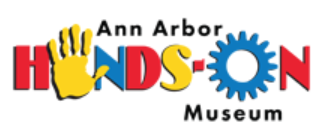 Must-See Exhibits: DTE Energy Foundation and Light Optics, Legacy Gallery, Media Works
Ann Arbor Hands-On Museum is situated in the city's historic firehouse. Started in 1982, this STEM-oriented museum currently has over 250 interactive exhibits. Around 60% of its visitors are from outside the city.
The DTE Energy Foundation Light and Optics area offers a "light and optics experience" featuring the stringless Laser Harp. Presenting distorting images and light bending, brightness levels, and more, this exhibit is a visual adventure for all ages! Visitors can also experiment with a variety of simple machines, learn how traffic lights work, and the discover the concept of magnetism behind Teslas Egg of Columbus in the Legacy Gallery. The Media Works exhibit also helps children discover the science behind television and telecommunications.
St. Paul, Minnesota

Must-See Exhibits: Imaginopolis, Super-Awesome Adventures, Forces at Play
One of the well-loved museums in all of North America, the Minnesota Children's Museum is enjoyed by more than 550,000 visitors every year. This play space has undergone five significant renovations since 1982. It currently hosts 10 new and promising exhibits.
Popular among school-aged kids, Imaginopolis is an imaginative play space where kids can become astronauts or aliens. They crawl through a black hole to enter the gallery and decode alien messages. In the Super-Awesome Adventures exhibit, children develop physical, communication and creative thinking skills through a series of activities in the laser maze, the green-screen climbing wall, various boards and beams, and numerous space races. Another visitor-favorite is Forces at Play, where kids put on a rain jacket and complete the Wackiest Car Wash.
Jackson, Mississippi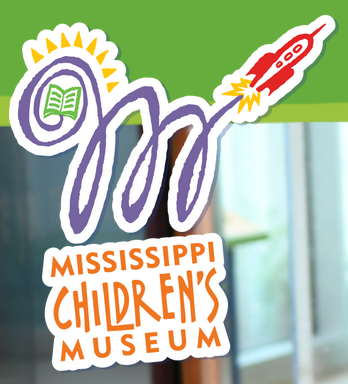 Must-See Exhibits: World at Work Gallery, Express Yourself, Literacy Garden
Mississippi Children's Museum was established in 1994 and consists of five indoor galleries featuring weekly educational programs. The 40,000-square-foot science, art and literacy museum welcomes an average of 225,000 visitors yearly.
Kids experience how work in agriculture and farming, transportation, construction, forestry, or engineering is like as they discover different career possibilities in the World at Work Gallery. They can try out various STEM ideas as they investigate, create, and test these concepts in the exhibit. A cultural arts gallery called Express Yourself has dedicated dance, music, and art rooms for kids to develop their creativity and talent. With the mission to promote literacy among children in the state, this museum presents a Literacy Garden for fun outdoor learning. It is the spot for kids and parents to bond over language and reading activities.
St. Louis, Missouri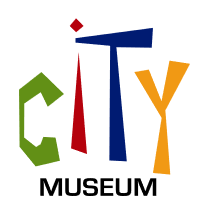 Must-See Exhibits: MonstroCity, Enchanted Caves, Skate Park
Housed in the former International Shoe Building, the sprawling 10-story City Museum is the brainchild of internationally-acclaimed artist Bob Cassilly. It was built in in 1997 using repurposed architectural and industrial pieces like abandoned planes, old chimneys, a bank vault, and cranes. It is indeed an eccentric and artistic playground of totaling 600,000 square feet! It is a must-see destination that attracts more than 700,000 local and international visitors each year.
Inside City Museum, children can wander through an aquarium, jungle gyms, gigantic slides, and underground passageways. One of its most recognizable exhibits is MonstroCity. Located in front of the building, it features aircraft fuselages suspended in the air, a treehouse, and four-foot-wide Slinkies where children can crawl and use the slides and ball pits.
Another popular attraction is the massive Enchanted Caves section. In another area is the Skate Park, which is a collection of skateboard ramps. It also houses one of the world's largest pencils that is 76 feet long! The seasonal Rooftop Garden also has a working mid-1900s Ferris Wheel.
After visiting City Museum, you can also spend some time at The Magic House: St Louis Children's Museum. This is another leading tourist attraction in Missouri, has popular exhibits like Electro-Static Generator, Star-Spangled Center, and Wonder Works.
Bozeman, Montana

Must-See Exhibits: Rigamajig, Physics & More, Building Brainstorm
Founded initially as the Children's Museum of Bozeman in 2001, the Montana Science Center welcomed 21,000 visitors in 2018. It offers a handful of STEM-focused interactive exhibits, including the large-scale building kits at Rigamajig, the parachutes in the Wind Tunnel, the test trajectory and velocity instruments in the Gold Ball Ramp, and the swirling penny in the Gravity Vortex in Physics & More exhibit. The Building Brainstorm exhibit is for young aspiring architects. It allows them to plan their dream home, build a skyscraper model, and explore furniture arrangement.
Lincoln, Nebraska

Must-See Exhibits: Cuckoo Construction, Prairie Dog Tunnels, Sky High Airport
Lincoln Children's Museum has more than 40 exhibits in its 23,000-square-foot, three-story interactive space. Since 1990, more than 3.5 million guests have visited this landmark in Lincoln.
The museum's largest exhibit to date is Cuckoo Construction that lets kids build brick walls that lead to the three-story Cuckoo Clock. Another kid-favorite is the Praire Dog Tunnels exhibit, where they can dig interconnected tunnels at the lower level. Visitors can also hop in their real-life Cessna or low-flying Puddle Jumper that are offered by Sky High Airport exhibit.
Las Vegas, Nevada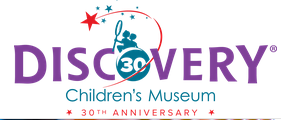 Must-See Exhibits: The Summit, Fantasy Festival, Solve It!
A three-story children's museum in the heart of Las Vegas, Discover Children's Museum was established in 1984. It features both ongoing and traveling exhibits and STEM-based interactive learning.
The Summit exhibit has a 70-foot tower that covers three museum floors and pinches through the roof! It features 12 levels of interactive science experiments using simple machines, air pressure, flight, magnets, and electricity. Kids will also enjoy the Fantasy Festival exhibit where they can become a princess, a king, or a jester in the medieval era. On the upper level of the museum, they can wear knight costumes and stage their fairy tale production with a storyline, backdrop, and magnetic props! In Solve It! Mystery Town, kids can join a team of archeologists to gather clues, search for buried artifacts, and explore hidden chambers.
Dover, New Hampshire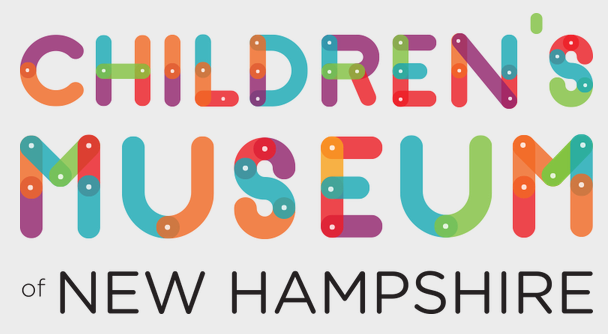 Must-See Exhibits: First Impressions, Yellow Submarine, Play It Cool
For over 10 years, the Children's Museum of New Hampshire has been inspiring kids of all ages to be the next generation of innovators and creative thinkers.
One of their most popular exhibits is the First Impressions. In a field of soft plastic pins, children press their face, arm, and leg and see what happens on the other side. They can also navigate a Yellow Submarine by operating a periscope, scare away fish with a Motion Sensor wall, and identify the creatures living in the Gulf of Maine.
In the Mindball exhibit, kids can play a game based on electroencephalograph (EEG) technology. It is an interesting activity for both players and spectators watching on live-action monitors.
Jersey City, New Jersey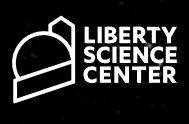 Must-See Exhibits: Skyscraper! Achievement and Impact, Dream Machine, Jennifer Chalsty Planetarium
Liberty Science Center opened in 1993 and became the first primary state science museum. With 750,000 visitors annually, it has the biggest and most technologically advanced planetarium in the Western Hemisphere and the fourth biggest in the world.
Donning a hard hat and on a safety harness, kids can walk on the steel beam above the gallery floor and explore Skyscraper, an engineerring genius! The Dream Machine exhibit attempts to explain the human emotions of happiness, disgust, shame, and hope in a playful and sensory adventure. Children can use bicycle pumps to create mixed sounds, colors, and scents.
Liberty Science Center is also home to the acclaimed Jennifer Chalsty Planetarium, a 89-foot full-dome view of the night sky and distant galaxy with 88 million pixel resolution and over 281 trillion colors of lighting system!
Albuquerque, New Mexico

Must-See Exhibits: Water Flow Patio, Math Moves!, Studio Inventivo
Established in 1983, Explora contains over 250 interactive exhibits in its two-story building. Derived from the Spanish word Explorar, this museum provides interactive, inquiry-based learning that focuses on the sciences, mathematics, and the arts.
The outdoor exhibit Water Flow Patio is where kids experiment and investigate the intriguing properties of water. They buil a dam from LEGO® and DUPLO® blocks, pump from a 10-foot water tower, power up a fountain using solar panels. Children also learn about fractions, ratio, and percentages in a hands-on game of Math Moves! The museum also has Studio Inventivo that offers has month-long studio themes and activities that design, create, and share inventions.
Brooklyn, New York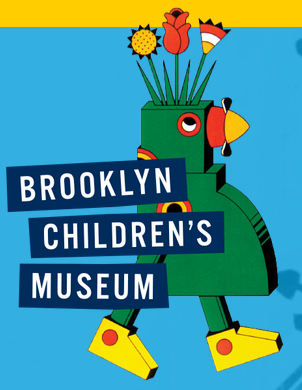 Must-See Exhibits: World of Brooklyn, Neighborhood Nature, Sensory Room
The oldest museum for kids in America, Brooklyn Children's Museum has stood the test of time for more than a century! Annually, it welcomes 400,000 visitors who enjoy the massive collection of 30,000 natural history specimens and cultural objects in the multi-level underground gallery. Using geothermal wells for heating and cooling, Brooklyn Children's Museum is also New York City's first green museum.
Kids can explore the pint-size cityscape that highlights faux stores in the interactive World of Brooklyn exhibit. In it, kids can become bakers, grocers, performers, and builders for a day and cultivate a greater appreciation for Brooklyn communities. Children find the Neighborhood Nature section fascinating, as it sends them to an exploration of ecologies and natural habitats, such as woodland fields and ocean tide pools. The Sensory Room, on the other hand, explores senses that are on the autism spectrum.
New York is home to many other impressive children's museums in America, like The Strong National Museum of Play in Rochester.
Charlotte, North Carolina

Must-See Exhibits: Being Me, Think it Up, Project Build
Discovery Place Science is a part of Discovery Place Museums, which was created in 1946. It is a pioneer in STEM education in the Carolinas.
In the Being Me exhibit, children set on a biological journey and explore human anatomy with real anatomical specimens to virtual reality. Using the Vein Viewer, kids understand how the veins in their hand work. They also learn about exercise in Taking the Big Wheel. Kids can also try Line Wobblers that features walk-on light sensors. Another favorite is the Laser Harp in the exhibition experience called Think It Up. Finally, Project Build is where your kids' design dreams can come to life! They can also try to build the tallest tower, the longest bridge, or the next Taj Mahal as they unleash their inner architects!
Dickinson, North Dakota

Must-See Exhibits: Badlands Dinosaur Museum
Nestled on a 12-acre campus, the Dickinson Museum Center is home to the Badlands Dinosaur Museum, the Joachim Regional Museum, the Prairie Outpost Park, and the Pioneer Machinery Hall. In Badlands Dinosaur Museum, children can observe real paleontologists at work preparing new fossils for research and display. It also displays the largest state collection of real dinosaur fossils like a complete Triceratops skull and six full dinosaur skeletons. Young minds can create mountains and volcanoes in the hands-on exhibit that features an augmented reality sandbox.
Colombus, Ohio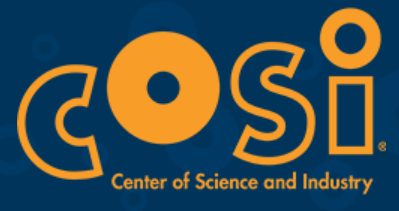 Must-See Exhibits: Ocean, Energy Explorers, DC Superheroes
The Center of Science and Industry is a combination of a science museum and a research facility. Founded in 1964, it features more than 300 interactive exhibits. It is also the top science museum in the United States.
The Ocean exhibit has an underwater cave that has a docked submarine laboratory and a Temple of Poseidon. Explore the physical nature of water and the realities of ocean research! In Energy Explorers, children can choose an avatar character and decide via computer kiosks how to balance energy powers, one of which is called the Blackout. Kids can also become their favorite heroes in the D.C. Univers—like Batman, Wonderwoman, and Superman—and solve science-related challenges.
There are also exhibits like Space, Gadgets, and Progress that are worth visiting!
Seminole, Oklahoma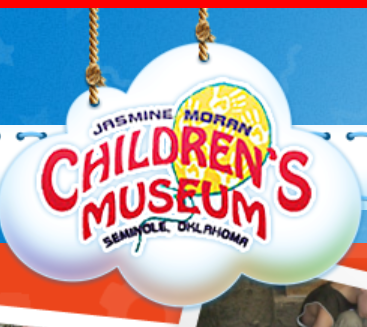 Must-See Exhibits: The SuperSONIC Express, Castle Maze, Centennial Hospital
The Jasmine Moran Children's Museum has been a go-to educational spot for Oklahoma families since 1993. Covering 42,000 square feet of indoor exhibit space and outdoor playground, the museum has a blueprint of an imaginary town.
The SuperSONIC Express is a half-mile train ride that's perfect for the whole family! It takes kids around the museum grounds with various views of the Jasmine Ark, Safety Town, and lovely ponds filled with ducks and turtles. Children can play in the 12,000-square-foot Castle Maze that features physical challenges and exploratory experiences.
As a career-based exhibit, the museum allows young visitors to experience how it is like being a news anchor, a pilot, a meteorologist, a firefighter, and a judge, among others! The miniature Centennial Hospital is where kids can explore emergency medicine, surgery, nursery, and more than 300 health care careers.
37. Portland Children's Museum
Portland, Oregon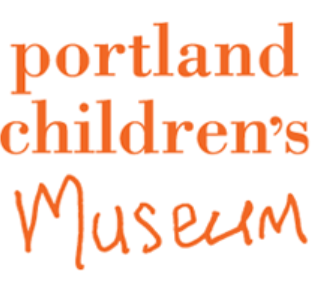 Must-See Exhibits: Vroom Room, Pet Hospital, Twilight Trail
Portland Children's Museum was founded in 1946 and the sixth oldest museum for kids in the world. The 50,000-square-foot museum welcomes a quarter of a million visitors every year, kids and adults!
Equipped with a mini-ambulance, a TriMet bus, a track, and a train set, the exhibit in the Vroom Room allows young ones to practice life skills. In Pet Hospital, kids can be veterinarians for a day exploring animal health and examining real X-Ray pictures of cats and dogs. They can also stroll in a forest of sorts under a star-filled sky, constellations, and shooting stars in the Twilight Trail exhibit.
Philadelphia, Pennsylvania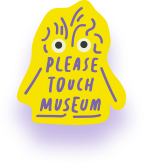 Must-See Exhibits: Wonderland, River Adventures, Roadside Attractions
As its name suggests, Please Touch Museum invites kids to interact and play in the exhibits. It opened in 1976, and has since been the nation's first museum designed for children under seven years old. Little kids can't miss the 25,000 historical toys and games, and eight fascinating interactive exhibits.
Filled with quirky characters like the Madhatter, kids can take a trip down the rabbit hole and get lost in the Wonderland exhibit. Children can also paint and see roses turns into red! They can navigate the shrinking hallway in Hall of Mirrors and play croquet with hedgehogs and flamingoes.
Children who love the waters can explpre the River Adventures exhibit. The Roadside Attractions features a mini Philly-esque neighborhood where cars in the Please Touch Garage are assembled. Kids experience it all—from inventing unique ice cream flavors to controlling a helicopter camera for a bird's eye view of the entire gallery. Before calling it a day, don't forget the restored 1908 carousel!
Another honorable mention in this state is the Children's Museum of Pittsburgh, where exhibits like Makeshop and Mister Roger's Neighborhood are worth a visit!
Providence, Rhode Island

Must-See Exhibits: Coming to Rhode Island, Underland, Water Ways
Providence Children's Museum is the first and only family-friendly museum in Rhode Island. It was established in 1976 and renovated to include a variety of exhibits, play spaces, and activities suitable for children.
Kids can journey through a time-travel adventure in the Coming to Rhode Island exhibit and meet people who immigrated to Rhode Island! They can explore the state's history, culture, and diversity. In Underland, kids can pretend to be an underground critter and discover the imaginative hidden world of roots and worm tunnels. Children can also build fountains, float boats, and explore ice and mist in Water Ways, and marvel at the swirling, whirling ways of the water!
Columbia, South Carolina

Must-See Exhibits: News Room, Maker Works, Flight
Ranked as the largest museum for children in South America, EdVenture opened to the public in 2003. Its 92,000 square feet space covers eight galleries, two resource centers, a 200-seat theater, and 350 individual hands-on exhibits.
A 40-feet tall Eddie, the world's "largest child" is in the museum! What a way to welcome visitors, right? An exhibit also lets kids become news anchors and reporters for a day in the news room. Future inventors will find the Maker Works section utterly fascinating, as it allows them to make wind-powered tools, techno gizmos, sculptures, and KAPLA block buildings. The Flight exhibit is where kids learn about aeronautics and forces of flight. They can be a pilot and experience the excitement of being in a Boeing 757 classic cockpit!
Brookings, South Dakota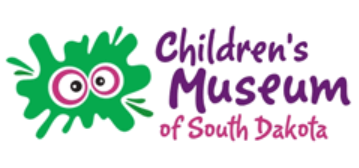 Must-See Exhibits: Meet Mama + Max, Tangle Town, Fit 4 Life
The Children's Museum of South Dakota is in the renovated Brookings Elementary School. The museum has been around for a decade and receives more than 100,000 visitors per year.
During the spring and summer seasons, children will enjoy Meet Mama + Max, a full-size, animatronic T. rex specimen. The mother-and-son tyrannosaurus duo stand at 25 feet and 7 feet tall, respectively! An exhibit called Tangle Town features an interactive 6-ton "stickwork" installation by Patrick Dougherty. A separate exhibit called Fit for Life on KidStreet features a kid-powered fitness gym that allows visitors to use bicycles, race solo, and take fitness challenges.
Chattanooga, Tennesse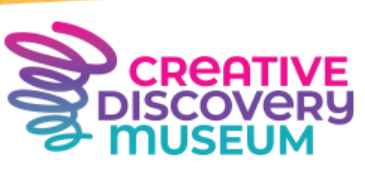 Must-See Exhibits: Buzz Alley and Bee Garden, Barsamian Sculpture, RiverPlay
Over the last 25 years, Creative Discovery Museum has welcomed 5 million visitors! A museum designed for kids between 18 months to 12 years old, this museum features everything that music, art and the sciences are all about! It features a rooftop exhibit, an inventor's workshop, and seasonal exhibits to delight visitors.
Kids can dress up in Buzz Alley and Bee Garden beekeeper's outfit and watch real honeybees at work The eye-catching Barsamian Sculpture exhibit tricks their vision into seeing animated sculptures. The two-story-tall River Play, on the other hand, has a riverboat area ready to set sail. Your kids would love the water-themed zone with rain shower, slides, and twisted tunnel adventures!
Houston, Texas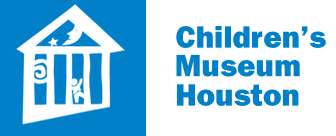 Must-See Exhibits: Kidtropolis, Flow Works, Secret Spy Game
The whimsical Children's Museum of Houston building was built in the 1980s, and has since been a top rated kid's museum! This fantastic space features 90,000 square feet of 14 permanent galleries that welcome 1.4 million people annually.
The Children's Museum of Houston is popular for its massive pretend city, Kidtropolis. Perfect for ages 2 and up, this spot features nine business establishments, more than two dozen career opportunities, and money that can be earned and spent. Water Exhbits are found in the Flow Works section that educates kids about water flow, pressure, and power. If your kid is into mystery and detective work, visit the In Secret Spy Game exhibit and earn an "Elite Agent" detective badge after completing six exciting missions! Armed with intel and gadgets, kids can solve puzzles and unlock challenges in this 60-minute adventure.
Texas is home to more than 15 children's museums. The DoSeum in San Antonio also attracts children with its Sensations Studio, Little Town, and Spy Academy exhibits.
Ogden, Utah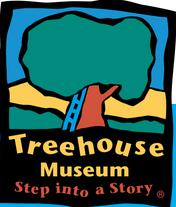 Must-See Exhibits: GrandMa's House, Oval Office, Red Barn
Welcoming kids since 1992, The Treehouse Children's Museum is a two-story museum built for imaginative play and storytelling! It offers various props and costumes in each exhibit for role-playing. Everyone is greeted by a 30-feet tall Treehouse Tree at the center of the museum with more than 70, 000 leaves.
One of the oldest exhibits is Grandma Sofie in a new Victorian-style farmhouse that is common in this state. Kids can also be a President for a day, learn about the country's past leaders, and even sign legislations that are replicated from the Oval Office. The museum houses a Big Red Barn where kids can milk a cow named Oreo, play with animal puppets, and collect chicken eggs.
Norwich, Vermont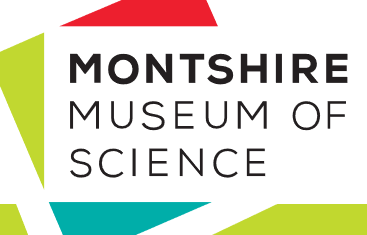 Must-See Exhibits: Solve It!, David Goudy Science Park, Planet Walk,
With over 100 acres of land, the Montshire Museum of Science has over 150 exhibits featuring the natural and physical sciences, ecology, and technology. It was established in 1974, and at present, receives 150,000 people annually.
As part of its Indoor Discover and Exhibits, Solve It! this Norwich-based museum presents number-related puzzles, challenges, and games to test young kids' problem-solving skills. The museum also has an outdoor David Goudy Science Park that, during the warmer months, fatyres the 250-foot long watercourse called The Rill. Another outside exhibit is the Planet Walk, where kids and parents journey around the natural woodland beauty encountering scale models of the solar system. This science museum also holds a yearly igloo build for children.
Lynchburg, Virginia

Must-See Exhibits: Amazement Tower, Raceways & Voltageville, Shipwreck Cove
Started in March 2001, the Amazement Square is situated in the historic downtown of Lynchburg. From an abandoned 29,000-square-foo warehouse, it is now a sprawling museum covering four floors with nine permanent exhibits.
As one of the country's tallest indoor climbing structures, the Amazement Tower features incredibly fun slides, tunnels, ladders, and a zip line across four stories! Kids can zip, swirl, and twirl mini automobiles in the Raceways & Voltageville exhibit, where they can learn how gravity, electricity, velocity, or inertia works! The Shipwreck Cove, on th e other hand, is perfect for toddlers who love pirate ships, coral reefs, and everything about the waters and its many treasures!
Olympia, Washington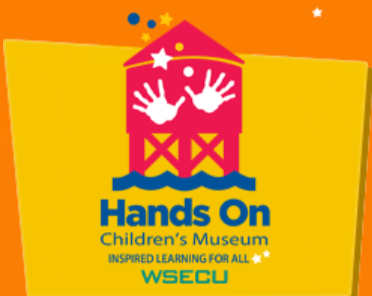 Must-See Exhibits: Outdoor Discovery Center, Move It, Our Puget Sound
Not far from Washington State Capitol, is the Hands On Children's Museum. Home to 150 fascinating exhibits, this museum is 30 years old and receives 150,000 visitors annually. It is one of the most visited museums and the first to receive three Green Globe certifications for its green building initiatives.
A first of its kind is the Outdoor Discovery Center, a half-acre space of exhibits! Kids can climb up a lighthouse for a breathtaking view of the surroundings, go nature trekking, and dig the earth using kid-friendly tools. Children can also build race cars and yarn balls in the AirWays Maze in Move It. The Our Puget Sound section is for kids who love playing captain! There is also a an 8-foot tall Ballcano water exhibit in the same area.
Washington also takes pride in its Imagine Children's Museum in Everett where kids ca have fun at the Rise and Shine Farm, the Snohomish County exhibit, and a rooftop playground they can have for themselves!
New Washington, Washington, D.C.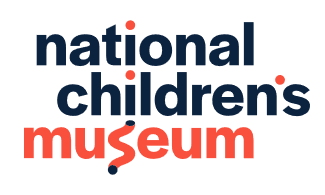 Must-See Exhibits: Dream Machine, Engineering Games + Play, Innovation Sandbox
The National Children's Museum was previously the Capital Children's Museum in 1974. It is a reopened in February 2020 to reveal a 33,000-square-foot learn-through-play space near the White House. The museum did not fail expectations with its magnificent exhibits exploring kids' abilities and emphasizing data literacy and computer science skills.
This DC-based exhibit features a Dream Machine exhibit. It is a jungle gym with a climbing structure and huge slides that light up! The Engineering Games + Play interactive section highlights local sports and allows kids to design and build their Go-tracks, shoot a basketball, and score a home run! Children also enjoy a playful digital experience in the Innovation Sandbox, where they can shoot lightning bolts playing the Weather Worlds game.
Joining the ranks of D.C.'s top kid-friendly museums is the National Building Museum in New Washington, where The Building Zone and Play Work Build are sought-after by toddlers and pre-schoolers.
Wheeling, West Virginia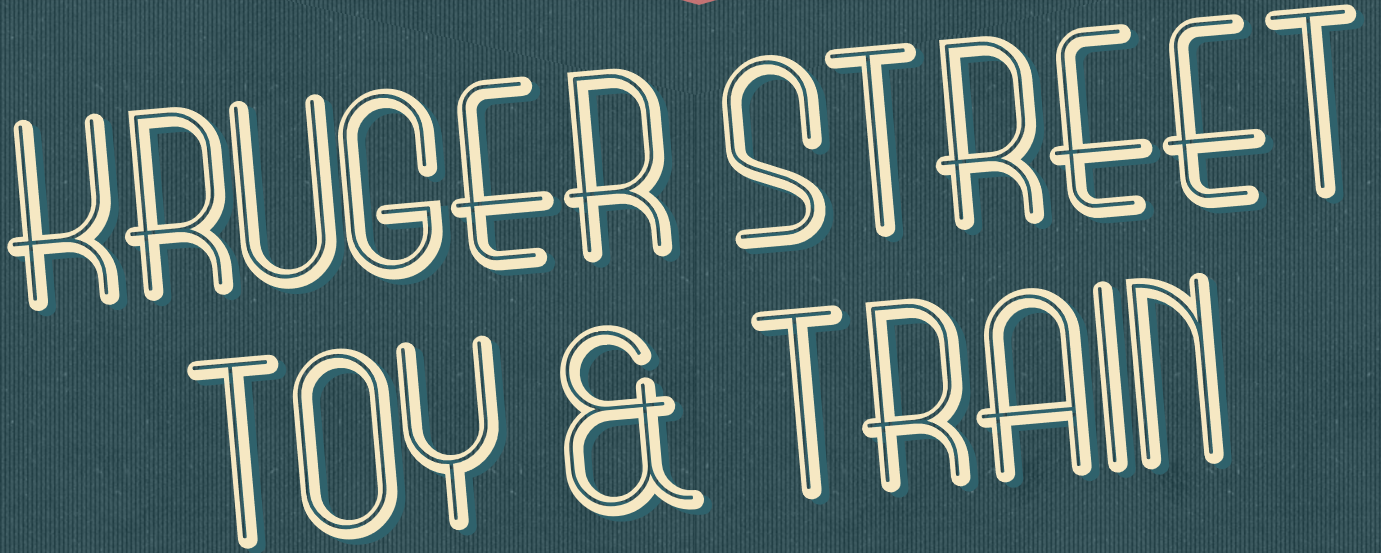 Must-See Exhibits: Train Room, Doll Room, Game Room
From a 1906 vintage-restored elementary school, Kruger Street Toy & Train Museum came to be and opened in 1988. Contemporary museums are usually full of science and computers, but this spot is all about transporting every child to the past for them to discover how far toys have become! This museum features an impressive collection of nearly half a million toys from every generation, including dolls and dollhouses, cars and trucks, miniatures, and train sets.
If you're into board games and interactive retro-games like slot cars and pinball machines, the Kruger Street & Toy Train Museum is your best place to be! It also houses Ravensburger, the 22.5-feet Jigsaw Puzzle puzzle featuring Disney moments that is the largest of its kind!
Madison, Wisconsin

Must-See Exhibits: Log Cabin, Rooftop Ramble, Possible-opolis
Madison Children's Museum was established in 1980 and currently receives 150,000 visitors yearly. This five-story LEED Gold Certified museum was honored for its green practices of composting and recycling building materials.
Children can visit the 180-year old Log Cabin where they can also write with quill pens, churn butter and cook them in an open hearth. In Rooftop Ramble, kids can dig for fossils, get amazing views of Madison, or meet free-flying homing pigeons. Children can become little inventors in a city that has an abundance of pulleys, and pushing buttons to keep the giant Gerbil Wheel in Possible-opolis awake.
Jackson, Wyoming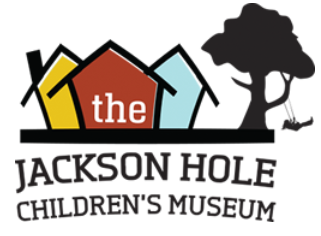 Must-See Exhibits: Veterinarian Exhibit, The Climber, Innovation Wall
The doors of Jackson Hole Children's Museum was opened in November 2011. Together with the support of more than 100 local families and donors, this spot provided a space for kids to play, create, explore, and discover.
School-age children in Jackson (and tourists, too!) can wear a lab coat, read x-rays, and treat an animal in the newest The Veterinarian exhibit. It also offers physical challenges in The Climber, where they can climb, slide, and swing on monkey bars. Children can explore pulleys and screws, build cool creations, and learn about simple machines on the massive, steel-made Innovation Wall.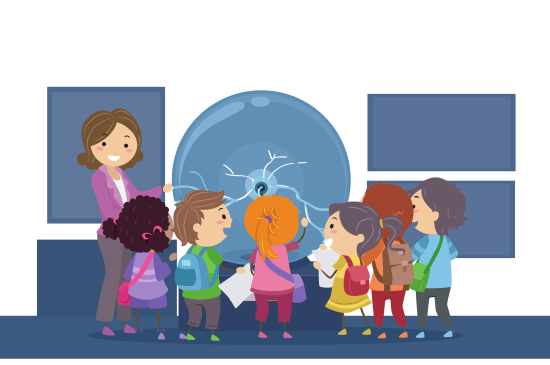 The Future of Child-friendly Museums
With interactive and educational museums in every state, the United States is actively promoting the cognitive, emotional, social well-being of kids. Young as they are, children need to be exposed to innovative learning to allow them to discover, experience, and appreciate the treasures of the past, the gift of the present, the possibilities of the future!
Which museum are you checking out today?
---
related travel "stuff"