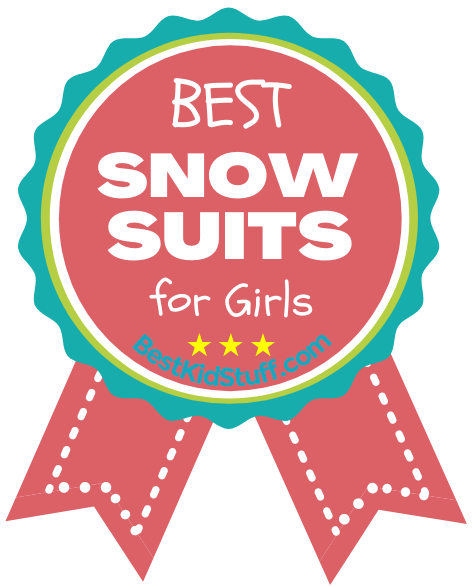 Winter is fast approaching, and this season is something that you and your kids should not miss out on! Nothing is more important than for the whole family to enjoy the snowy slopes, and what better way to achieve this is through a suitable snowsuit for your children, and more specifically your young daughter.
If you and your little girl love to go to skiing resorts whenever the winter season sets in, then you will know that there's a lot more to just loading a suitcase or travel bag for a weekend skiing or snowboarding trip.
There are a lot of options to consider when it comes to snowsuits, in case young girls have outgrown their previous suits or if they are first-timers in snowboarding, skiing, or any outdoor winter activity. You need to choose a suitable style and fit for them.
Such options include a jacket and ski pants combination, an all-in-one suit, or even both, and this depends on what your little girl wants or in what type of fabric they are most comfortable with. These options also protect against snow, and distinct designs have slightly varied features.
For little girls who are first-timers in snowboarding or skiing, here are some essential things to think about when buying a snowsuit, especially when hitting places in the country with sub-zero temperatures.
What are the primary features of a snowsuit?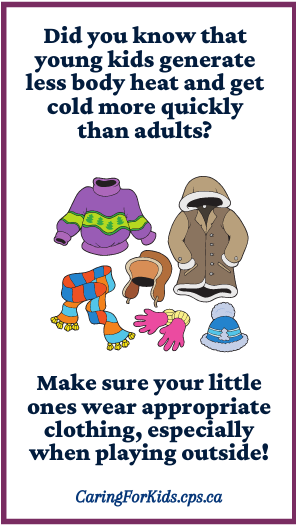 Snowsuits are deliberately designed to resist even the harshest weather conditions, and it provides greater protection compared to typical waterproof wear.
When the temperatures on slopes fall to about as low as -15 ° C, even during normal days, staying dry and warm is vital to your little girl's protection. Thus, snowsuits make it more convenient to be comfortable without the need for a lot of heavy layering of clothes.
In shopping and purchasing snowsuits, some of the must-haves that you need to check to include a snow skirt (which can be detachable or not), different external and internal zip pockets, an elastic waistband, ankle gaiters, supported knee padding, adjustable or removable hood, adjustable cuffs and hem, taped seams, a fixed or detachable layer of insulation, high breathability level, and its capacity to be waterproof.
The mentioned features are considered to be the most significant, but there are times that not all of the features stated above are present in one snowsuit. It is also important to carefully check the inclusions when purchasing the most suitable one for your child.
A few features can be improved with additional materials as well. For instance, insulation can be further enhanced if a fleece will be coated since there is no assurance that a jacket will always offer ample warmth.
Separate snowsuits
Some benefits come with having a separate snowsuit for your young daughter. One of these is that jackets and pants combos often complement each other, and they are quite affordable compared to all-in-one suits. If you're after a good bargain, then this is something that you would perhaps like to consider.
All-in-one snowsuits
All-in-one snowsuits also provide several benefits since they are convenient to wear, worry-free, and do not need a lot of fixing or upkeeping when you or your kids are on the slopes. They also prevent the entry of much snow since there are no breaks in the fabric.
These snowsuits are also more windproof and warmer than separate snow wear since a greater amount of body heat is trapped between the layers of insulation. Moreover, additional padding offers a consistent form that protects your little girl from falling, thereby minimizing such incidents' impact.
---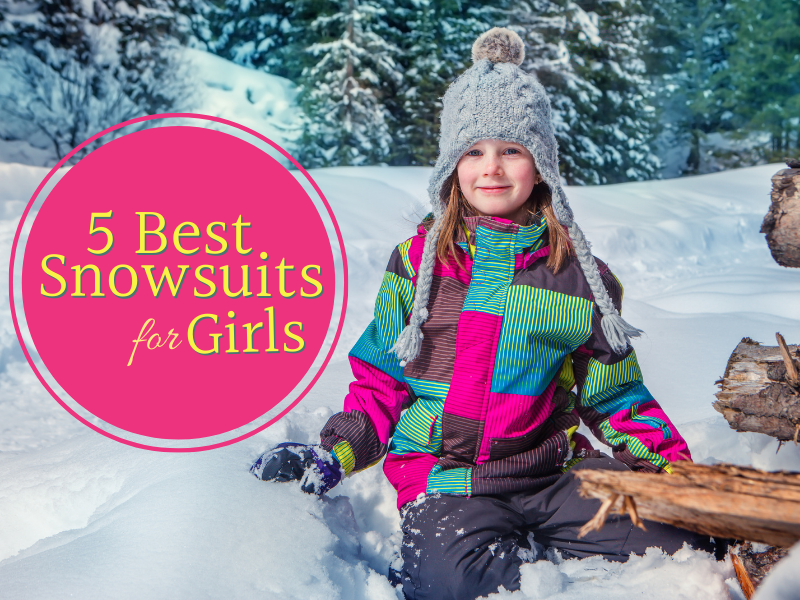 Here are some of Amazon's best snowsuits for your little one. Take your pick from these leading products: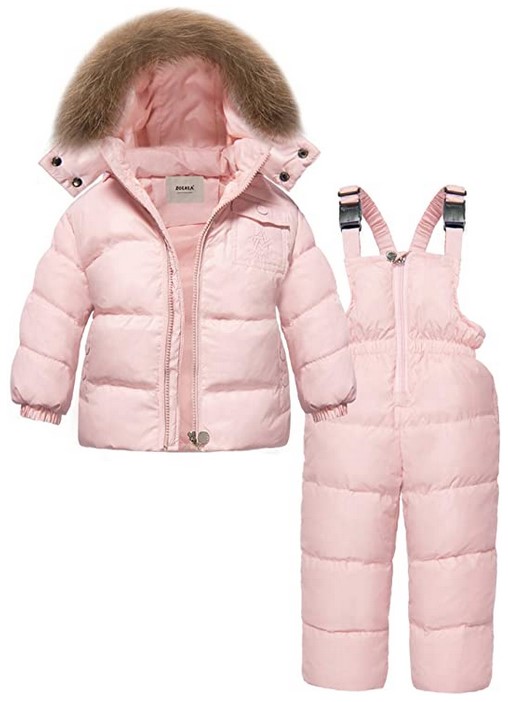 The ZOEREA Girls Winter Snowsuit is made from 100% polyester fiber and 90% white duck down. It is also lightweight but is warm and soft for your kid. This snowsuit is also waterproof and imported.
The snow jacket appears to be a hoodie coat that has a removable collar and hat. On the other hand, the snow pants are windproof stretch trousers that have adjustable straps, button pockets, and elastic waistband.
If you will wash this snowsuit, it is highly recommended to hand-wash it in warm water. You can hang it to dry on its own under sunlight, but you should not dry-clean or bleach it as the fabric's quality will be compromised if you do so.
The brand ZOEREA is known for its array of winter wear and sweatsuits for young girls. Here are the benefits of using the ZOEREA Girls Winter Snowsuit:
It does not limit the movement.
Its fabric material keeps the ears and head warm for longer.
The elastic cuffs maintain the warmth for the legs and the hands.
The snow pants can resist extreme weather conditions such as strong winds.
A 360-degree all-round warmth and protection are ensured, even if your little girl is doing winter activities outdoors. Snow is easy to dust off the suit as well.
The snowsuit can be worn for various activities such as family photo time, photo prop shoots, daily winter play, and casual play.
It is an ideal gift for special occasions such as birthdays, christening, Thanksgiving, Easter, Christmas, pageants, and other occasions.
Parents will enjoy a more convenient life because there's no need to go through the hassle of preparing and pairing up clothing every day for your little one!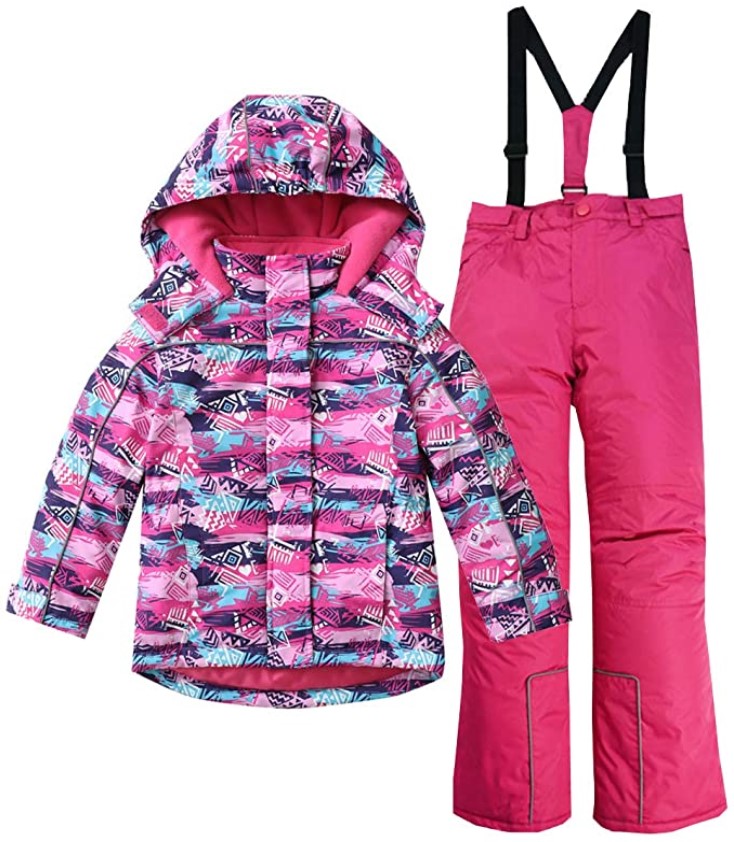 The M2C Girls Thicken Warm-Hooded Striped Ski Snowsuit Jacket and Pants is made from 100% polyester waterproof fabric, and the coat lining is comfortable and high-grade soft velveteen. Both padding and pants lining are made from polyester as well.
It also features a removable insulated hood with snow bib to serve as neck protection, extended cuffs with thumb holes, storm gators closure at the inner bottom part of the pants, as well as adjustable and elastic black braces.
This snowsuit can be easily worn for girls between the ages of four to 18 since the sleeves have Velcro at the end for easy adjustment over ski gloves. It also comes in various color options.
It is highly recommended that this snowsuit be machine washed using cold water and with a gentle cycle only. It can be tumble-dried but avoid bleaching it to preserve the fabric's texture and overall quality.
M2C prioritizes children's health and safety, which is evident through the design and the type of material of their snowsuits and other clothing products. Their primary goal is to produce comfortable and high-quality seasonal wear for any activity or occasion.
Your little girl will benefit from the M2C Girls Thicken Warm-Hooded Striped Ski Snowsuit Jacket and Pants. Here are the reasons why.
The thermal function is superb even after washing the snowsuit repeatedly.
The coat lining has a wind barrier for protection against harsh winds.
The snowsuit is fit for little girls who love snow games, climbing, skiing, or traveling during the cold season.
It is also a suitable gift for young girls because it fits all sizes.
The snow jacket can easily be worn over ski gloves and clothes underneath.
The snowsuit can withstand extreme cold and wind since it maintains warmth excellently.
This little snowsuit will sure to please the fashionista in your family.
3. JELEUON Baby Girls Two Piece Snowsuit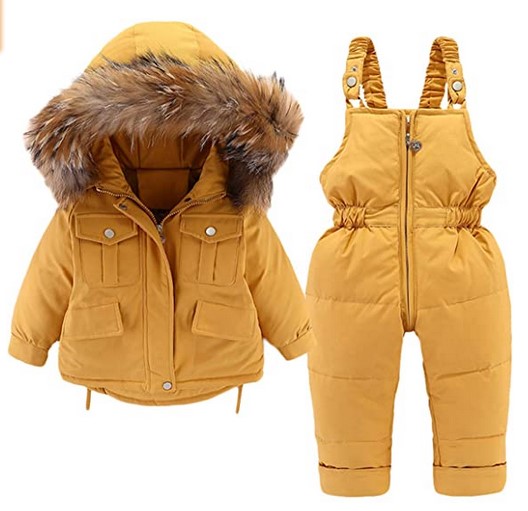 The JELEUON Baby Girls Two-Piece Snowsuit is made from brand new and high-quality down material (75%), 10% cotton, and 15% polyester. The insulated coat is composed of a three-snap closure, lightweight and waterproof nylon shell fabric, attached faux fur hood storm hood, and exceptional outgrown cuffs that run the suit's length allow for growth through time.
This snowsuit also has a second jacket inside that you can use not just during winter but also during chilly days. Cold water is also recommended when washing the suit manually or through a washing machine.
The JELEUON brand has also been known to produce and sell clothing made from high-quality material and shoes, jewelry, and other accessories for children. Here are the benefits of purchasing the JELEUON Baby Girls Two-Piece Snowsuit:
It is perfect as winter wear since it is large enough to fit all sizes
It can be easily worn over other warm clothes.
Warmth is efficiently maintained even during extreme cold.
Prepare ahead of wintertime… Purchase the JELEUON two-piece Snowsuit now for your little snow bunny!
4. CARETOO Girls Winter Down Coats Snowsuit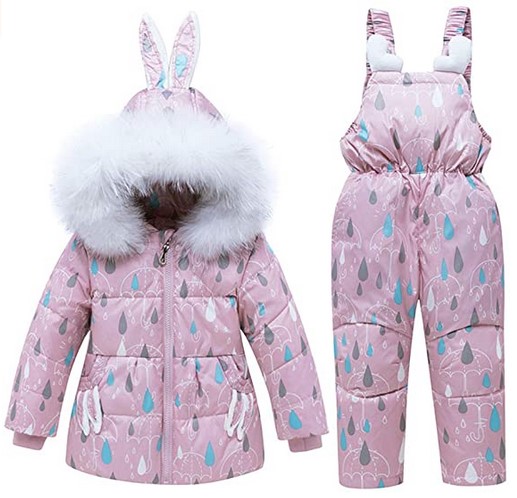 Your little girl can take advantage of the attractive design and other features of the CARETOO Girls Winter Down Coats Snowsuit. This well-made snowsuit consists of lightweight and soft pants and a hooded-down coat made from high-grade material.
This coat has a cute little ear hat for that warmth in the extreme cold! The large pocket design comes with pockets. It also has knit sleeves to keep your little girl's skin warm.
The waterproof and windproof outerwear jumpsuit utilizes healthy cotton filters to maintain warmth and softness. Its rib cuff design also keeps your little girl's hands safe inside the suit. Moreover, its elastic waistband can be adjusted as it has multiple buttons, and plush antlers can also be seen in the chest area.
This thickened nylon snowsuit is available in different color options such as red, blue, pink, and navy. It can be hand-washed, dry-cleaned, and steam-ironed, yet bleaching and machine washing are not allowed.
The brand, CARETOO, sells high-quality babywear, summer sandals, and other gift items for Thanksgiving or Christmas. The CARETOO Girls Winter Down Coats Snowsuit is a great option! Here's why:
Warmth is maintained since it can greatly withstand snow, water, and wind.
It is a suitable gift for special occasions like Birthdays, Thanksgiving, Christmas, and New Year.
The snowsuit does not limit a little one's movement.
Perfect for the bunny slopes… while she wears her bunny ears, this warm snowsuit will be the talk of the ski lodge!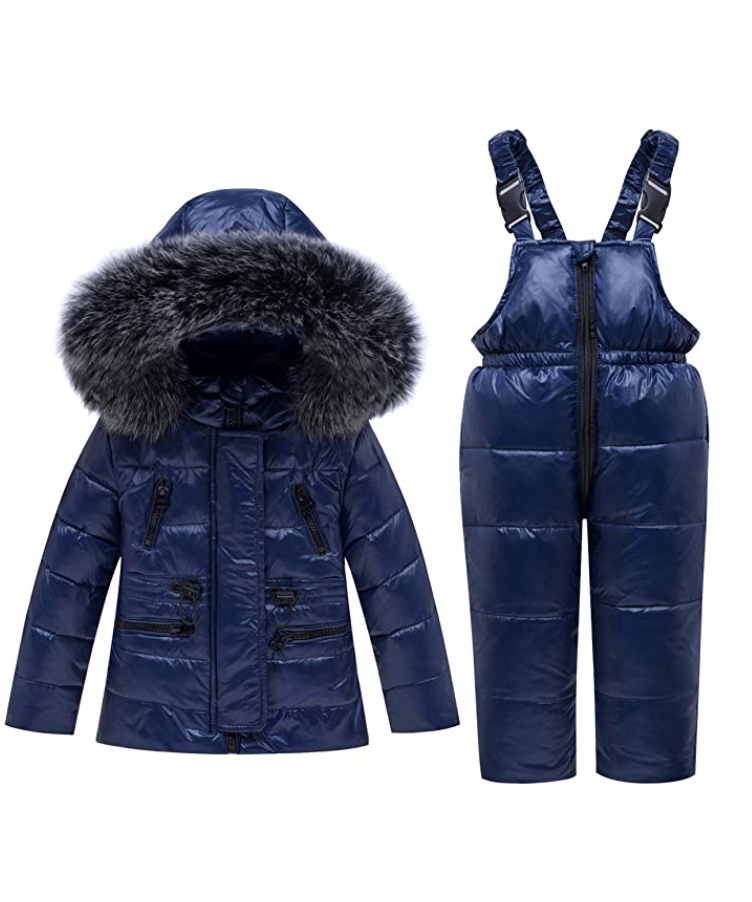 One of the highly recommended snowsuits on Amazon is this Girls' 2-Piece Snowsuit by JiAmy made of 100% polyester fiber. This snowsuit features one puffer jacket and one pair of snow pants. The jacket has a removable hood, zipper pockets, elastic cuffs, and is windproof. The pants include a snow bib with adjustable straps with quick-release buckles and a full zip-up front.
The well-made snowsuit comes in various colors, and it can be worn even with a sweatshirt or other warm clothes underneath. The whole winter set is also durable and affordable. It comes in sizes 18 months to 5T.
Here are the benefits of having the JiAmy Snowsuit:
It keeps your daughter warm and dry even in extreme wind or cold.
It can fit any size nicely and appears to be large enough, allowing more room for growth.
It's your go-to present for Christmas, birthdays, Thanksgiving, New Year, and other special occasions.
Check this snowsuit out on Amazon.com! It comes in several colors!