Birthday parties for girls can be outrageously expensive. At any age, parents easily spend hundreds to thousands of dollars to celebrate their little one's special day. However, instead of breaking the bank to throw an over-the-top celebration, set a budget for the party and stick to it. The cheapest birthday party ideas don't have to reflect the low-price tag. By harnessing some inner creativity, parents can hold a spectacular and memorable birthday party on a budget.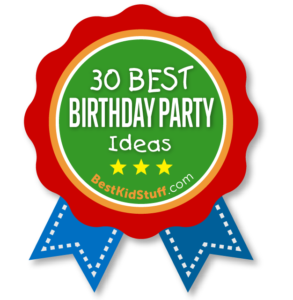 Cheap birthday party ideas focus on fun over fancy. Most girls won't care about how much parents spent on food and gift bags. They want a party to bring together friends and family with entertaining activities planned. Spend most of a birthday party budget on entertainment rather than food, drinks, decorations, and party favors. When most party guests talk fondly about a get-together, the focus is always on the entertainment.
No matter what the birthday party ideas for girls end up being, parents have options to reduce the budget. One strategy is to trim the guest list. Small parties cost less and have a more intimate vibe. Changing up the menu is one of the best cheap birthday party ideas. Instead of having the party catered, prepare the food at home. Feed kids on a budget by grilling hot dogs, making pasta dishes, or putting together a taco bar. If you have a baby, food is easy. For dessert, make a cake instead of purchasing from a baker. Homemade cakes cost a fraction of the price as store-bought versions (and give you a valuable chance to find yourself on Nailed It!). Get the kids involved in making food to make it fun.
The following are creative birthday party ideas for girls of all ages that are fun and budget-friendly!
Party Ideas for the Baby Girl
Trolls Party
Trolls have been around for decades and recently made a big comeback with the release of new movies and a television series. A troll theme is a cute idea for a first birthday party for a baby girl. Decorations are colorful with themed food options such as pink and purple cupcakes and balloons. Entertainment is low-cost and easy to plan. Play the Trolls movie during the party or put on the soundtrack and dance.
Nautical Theme Party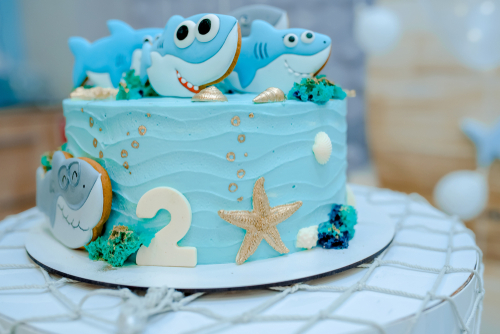 Although one of the cheapest birthday party ideas for girls, nautical theme parties still offer up loads of fun for a first birthday. Nautical themed decorations are as simple or as elaborate as the party host prefers. Add ocean-themed touches such as navy blue, red, and striped tablecloths, napkins, and banners. Homemade nautical themed cakes are easy to decorate with white icing and ocean blue food coloring. Never spend too much on entertainment for a first birthday party since the birthday girl will be too young to remember the celebration.
Fairy Tale Party
A fantastical first birthday theme for girls that won't cost a lot of money is a fairy tale theme. Use fairy tale characters for decorating inspiration like Alice in Wonderland. Set up tables to resemble a tea party and purchase artificial flowers from a discount store to be placed around the room. The birthday girl's favorite books can even be displayed around the room to add to the feel. Menus are complete with staples such as tea and cakes.
Pink Party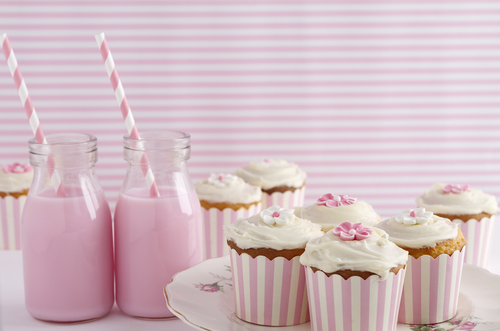 Basic party themes typically cost the less and are best for babies and toddlers. A pink party celebrates both the birthday girl and the color pink. Pick up pink confetti, pink pom-poms, pink tablecloths, and pink flowers for the décor. Create a cute entry arch with pink balloons where guests take adorable photos with the birthday girl. Keep the pink theme up when choosing food, such as iced cupcakes and cookies.
Butterfly and Ladybug Party
For the first birthday, choose a cute theme such as butterflies or ladybugs to celebrate the birthday girl. Creative ideas for birthday parties with this theme include gluing fake butterflies to strings to hang from the walls and attaching the butterflies to vases. Decorate the cake with ladybug or butterfly toppers. Dress the birthday girl in a ladybug or butterfly inspired outfit to complete the theme.
Creative Birthday Party Ideas for Toddlers
Milk and Cookies Party
A milk and cookies party is appealing to both children and adults. Create a unique spin on the idea by allowing the guests to decorate cookies to bring home with them. Bake large batches of sugar cookies ahead of time and provide icing and sprinkles for decorating. If the party is scheduled around the holidays, gingerbread cookie decorating is another option to consider. As a party favor, hand out mason jars of cookie mix with a recipe card attached.
Backyard Fun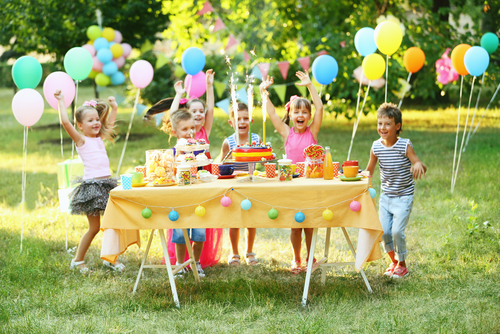 For parents lucky enough to have nice weather during their daughter's birthday, plan an outdoor party. Toddlers only need a few age-appropriate toys to stay entertained, such as balls, jump ropes, and sidewalk chalk. Parents can even make a DIY ball pit for toddlers by filling in an empty baby pool with plastic balls. If a backyard isn't available, feel free to move the venue to a local park. Many parks allow birthday celebrations and may not even charge a fee to reserve picnic tables.
Disney Princess Party
By the time a little girl reaches toddler, she is likely to be a fan of at least one of the Disney princesses. Whether she likes Snow White, Rapunzel, Tiana, or Ariel, parents can find decorations at any local party store. Keep food and decorations simple and instead budget for a fun character appearance. Hired characters mingle with the birthday girl and guests and play a few fun games. Schedule the party between lunch and dinner. Serving only cake is one of the best creative birthday ideas to save money.
Mermaid Party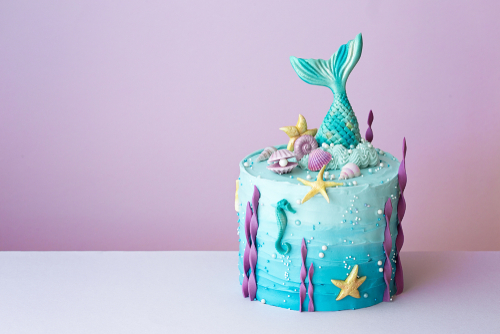 Mermaid parties are an adorable way to celebrate a toddler girl's birthday. Mermaid decorations are available at any store, including discount retailers. Any type of beachy décor items can be used for a mermaid party including shells. Sand art is an inexpensive activity to do at the party and offers a favor for each guest to bring home. For food, keep with the theme by placing snacks in beach pails with shovels to scoop out.
Bounce House Parties
Toddler age children love bounce houses. Cut back on decoration and food costs to spend the birthday party budget on a bounce house rental. Two-hour rental prices are typically reasonable and includes delivery and pickup. Parents can also ask around to friends and family members to see if one is available to borrow. The rest of the party can be a traditional affair with pizza and cake served.
Birthday Party Ideas for Girls Ages 4-7
Ice Cream Party
Birthday party creative ideas for the early elementary-age child include an ice cream party for the birthday girl and her closest friends. Ice cream parties are budget-friendly because they cover both an activity and a dessert. Allow the birthday girl to choose her favorite toppings and purchase gallon-size containers of vanilla and chocolate ice cream, chocolate and strawberry syrups, and whipped cream. Provide fruit for a healthier option. Check with parents ahead of time to find out about any allergies before hosting this type of party.
Traditional Party Game Theme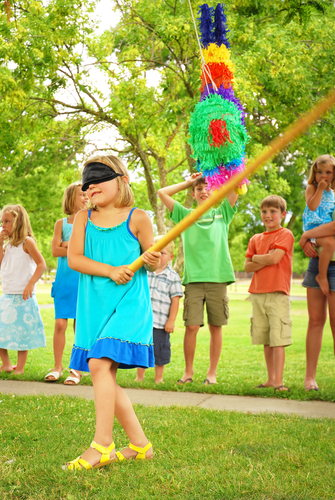 For years and years, children of all ages have enjoyed the classic birthday party experience: a few simple group games, pizza for lunch, and homemade cake for dessert. Easy games to include at this type of party are musical chairs, pin the tail on the donkey, hot potato, and ring toss. Girls within this age group are easy to please and just want to spend time being silly with their friends either indoors or outdoors. Practice on your family game nights.
Princess Pirate Party
The Princess Pirate theme is perfect for parents who plan to invite both boys and girls to the party. Visit any dollar store or discount store to provide dress-up props for the party. Examples of items to buy include eye patches, plastic tiaras, plastic jewelry, and pirate vests. Dollar stores also usually sell toy coins that could be used for a treasure hunt activity. Gold spray paint could also be used over stones to create artificial gold to hide.
Talent Show Night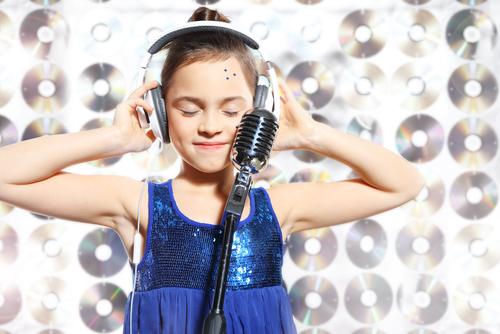 Younger girls typically have fewer inhibitions about showcasing their creative sides. If the birthday girl has an outgoing personality, a talent show could be a cute theme for a birthday party on a budget. Set up a makeshift stage and ask for a couple adult volunteers to judge the show. For any shy girls not comfortable on stage, involve them in other ways such as providing sound effects and lights. A karaoke machine can really crank the party up.
Summer Camping Party
A camping party doesn't have to be an overnight affair. Set up tents throughout the backyard or ask guests to bring their own. Play a movie under the stars if a projector is available to borrow. Get a fire going in an outdoor fire pit and provide sticks and marshmallows for roasting. Sing campfire songs and if the girls don't frighten easily, share a scary story or two. A cheap party favor for this theme is a make your own s'mores kit.
Fun and Easy Birthday Party Ideas for Girls Ages 8-12
Crafts Birthday Party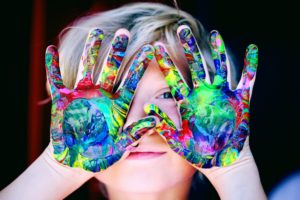 Third grade to fifth grade girls are old enough to enjoy a craft-themed party. At this age, less parental supervision is required while making each craft project. Many low-cost craft projects are available at local arts and crafts stores like Michael's or big box retailers such as Target and Wal-Mart. Purchase supplies to make projects such as tie-dye shirts, layered cookie mix, dream catchers, and homemade Play-Doh. Since the girls make a project at the party to bring home, no need to purchase goody bags.
Adventure Party
An adventure party is like a treasure hunt party, but for older elementary school aged girls. The scavenger hunt is much more detailed with clues that are challenging. Maps are provided to each participating guest with the first clue given in the invitation. Clues are hidden around the party venue with the first one to reach the final clue receiving a special prize. Provide fuel for the adventure with grab and go snacks such as trail mix, fruit, and sandwiches.
Pizza Making Party
Another party option for tween girls is a pizza-making party. This is one of the cheapest birthday party ideas because it takes care of both food and entertainment. Pizzerias may provide a pizza party package, but it can just as easily be done at home. Provide premade dough for each party guest and set up bowls with sauce, cheese, meats, and vegetables. Plan a few group games like freeze dance while the pizzas bake. Like any type of food-themed party, be mindful of any allergies party guests may have.
Home Spa Party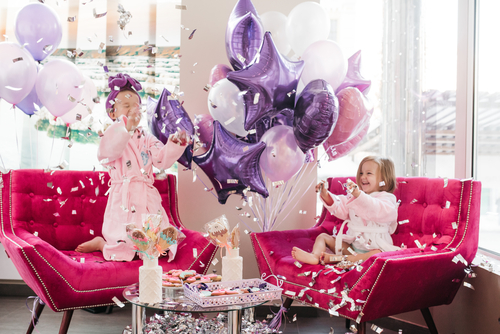 Allow the birthday girl to have a spa day with her friends right at home. Provide comfortable robes for each girl and promise a day of pampering. Set up individual tubs and fill with salts and warm water for relaxing foot soaks. Enlist a few moms able to come over and help give the girls manicures and pedicures. If any parents are good with styling hair and applying makeup, allow each guest to experiment with new styles. Serve light snacks and plenty of cute desserts such as macaroons and cupcakes.
Sports Party
Does the birthday girl have a favorite sport? Plan the party around her passion. Whether she's into basketball, golf, or softball, find a way to incorporate the sport into decorations and activities. As an example, bring the birthday girl and her friends to a driving range if she enjoys to golf. Find out if outside food can be brought to the range and serve up sandwiches and snacks.
Affordable Parties for the Young Teen Girl
Movie Night Party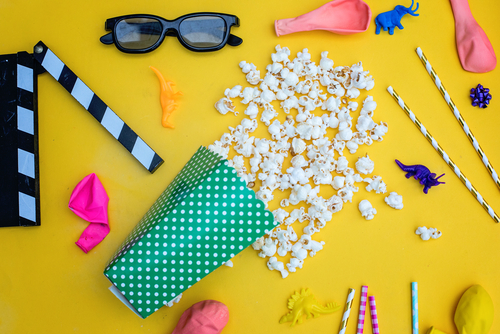 One of the best birthday party creative ideas for the young teen include a movie night theme. Ask the birthday girl for her top movie pick. Keep the guest list small to make sure everyone is comfortable and has a good view of the television. Set up plenty of cozy seating options in the den or living room by providing plenty of pillows and blankets. Movie snacks, such as candy and popcorn, are inexpensive, so food costs are low.
County Fair Party
An outdoor venue is preferred for a county fair theme, but an open indoor space could also work. Plan a few fun games with items likely already on hand, such as ball toss, balloon pop, and bean bag toss. Decorate each table with red and white checkered tablecloths for a down home country feel. Serve fair favorites such as hot dogs, popcorn, and cotton candy to keep food costs down. Instead of traditional cake, offer up refreshing ice pops as a dessert.
Picnic Party
Teen girls don't require an over the top celebration to have fun. They simply want the opportunity to spend time with their friends. Instead of a house party, bring the celebration outdoors with a picnic party at a scenic locale. Set out picnic blankets and bring baskets full of sandwiches, chips, fruit, salads, and beverages. Choose a simple dessert to bring on the go like cupcakes. No entertainment is required besides music.
Classic Slumber Party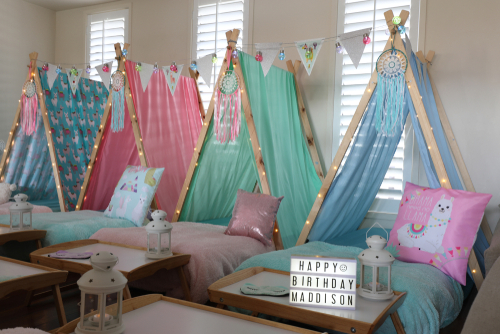 Give teen girls the time and space to bond with friends by hosting a sleepover. Sleepovers are likely the cheapest birthday party ideas ever. Hosts only provide a venue, snacks, and play some movies late into the night. Limit the number of girls allowed to sleep over to five. Add a few fun touches if the birthday girl requests any extras. For instance, the dollar store sells photo props which can be used for a makeshift photo booth for silly keepsake pictures.
Book Club Party
Not all girls want a wild party with dancing and staying up all hours. For any bookworms, plan a party with a book club theme. Play book to movie adaptations and make creative snacks reflecting her favorite books. For instance, Harry Potter fans would enjoy serving guests snacks such as butterbeer cupcakes and treacle tarts.
Creative Ideas for Birthday Parties for Older Teens
Candy! Candy! Candy! Party
Who doesn't love a candy-inspired celebration? Older teen girls will be thrilled with having all things candy to show off their sweet sides. Decorations, party favors, and snacks are all super easy and can be tied to the candy theme. Candy parties can be held anywhere, but if chocolate is included, an indoor venue is best to avoid messy mishaps. Make mocktails to serve the party guests to keep with the sugary theme. Play the classic boardgame for some nostalgia.
Celebrate the Season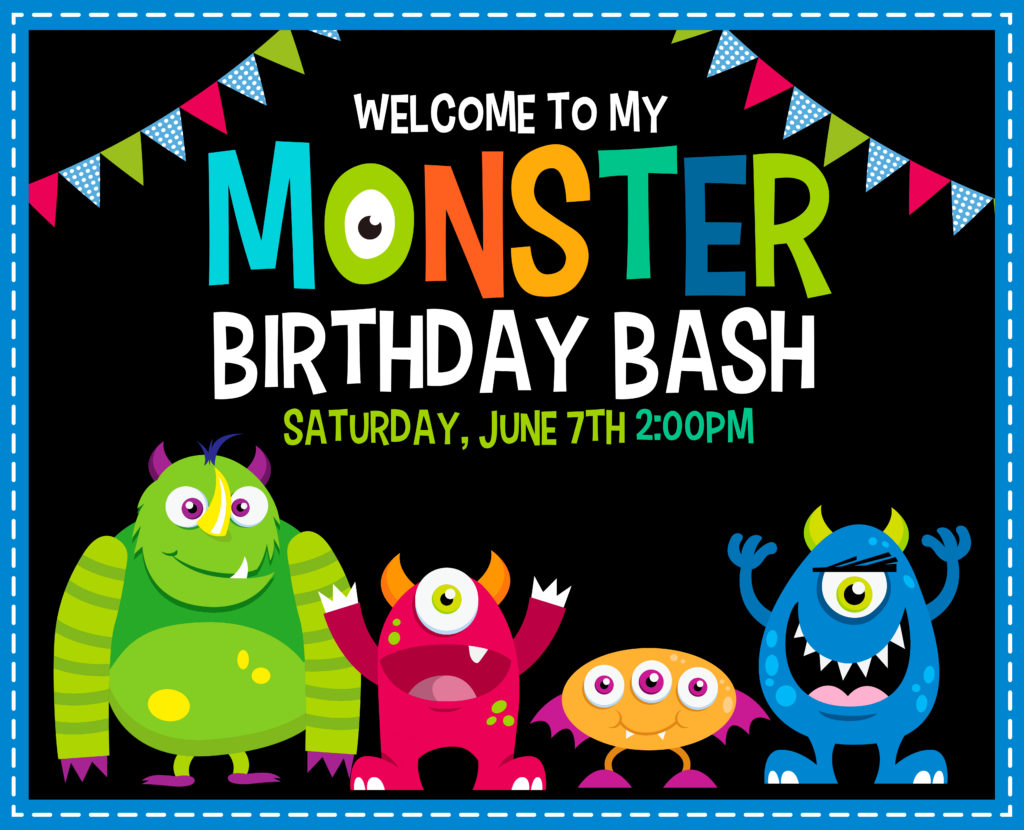 Frame a teen girl's birthday party around the season. Ideas include Winter Wonderland, Monster Bash, and Fall Festival. Save on decorations by upcycling any decorations or supplies already purchased. If planning the party in advance, save even more money by purchasing decorations and favors when items go on clearance at season's end. In the case any décor items need to be bought for the party, stash them away to use once the holiday rolls around again.
Cooking Party
If the birthday girl is a big fan of cooking shows and competitions, plan a cooking party for her and her friends. Ask the birthday girl to choose what recipes she wants to make at the party and buy all the required groceries. Assign specific tasks to each guest beforehand to make the food preparation go smoothly. The girls will enjoy the experience of eating their own homemade items.
Art Party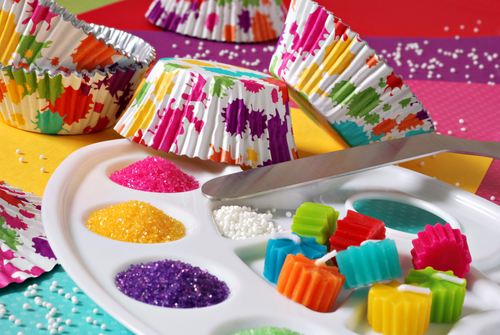 With older teens, there's less worry about mess. An art party is an expansion of a craft-themed party. More challenging projects could be done such as canvas panting or stencil projects. Purchase the basic art supplies and give the guests creative freedom. Recommend guests wear old clothing or provide smocks. Keep the art theme going by serving colorful cake for dessert, and teens will have as much fun at their art party as mom has at her wine and design nights.
Beach Party
The beach provides an instant locale for a teen party. Beach parties don't require a lot of extras. Set up plenty of chairs and towels. Bring along a portable grill and make hamburgers and hot dogs for the birthday girl and her guests. Provide portable speakers to keep the music playing throughout the day.
Related: