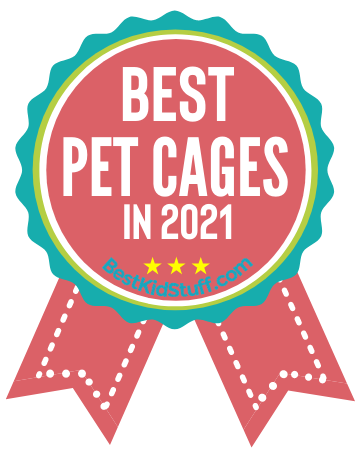 The roles of companion animals for the owners go beyond what we can imagine. For some people, their pet is their best friend, life partner, or even family. A 2011 study conducted by Cats Protection showed 87% of cat owners said their pet helped maintain their well-being, and 76% swore by the impact their felines had in helping them cope with daily life.
Owning a pet is good for you!
Indeed, owning a pet has many powerful health benefits and advantages. Not only will it help relieve depression, stress, and anxiety, but it also creates more opportunities for you to stay physically active, spend time outdoors, and socialize. These different mental and physical activities then lead to decreasing cholesterol levels and blood pressures.
But, it is a big responsibility…
As much as pets motivate and inspire us to live better, they also need our constant care! Our primary responsibility toward our pets is to ensure their health and welfare. We don't neglect their medical checkups, treatments, bathing, and feeding times.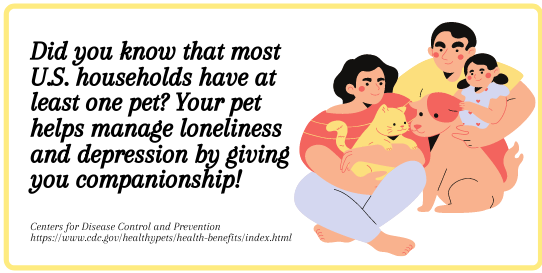 Should You Get A Pet Cage?
It is equally important to create a home-like environment for your pet—a spot or place that gives the animal a sense of safety and comfort. Yes, a pet cage is crucial to keeping your pet happy and in optimal health condition!
It is their safe place…
Pet cages are more than just a sanctuary for them; these homes protect them from harmful conditions. Besides pet safety, behavioral training is a major benefit of owning the best type of pet cage. In fact, the American Kennel Club.org recommends crate training for your dogs. Dog crates give your dogs a sense of security as it acts as a haven for them. An enclosed area is necessary for them to relax, especially during travel or even during house training. It will help them develop discipline and decrease any chances of getting lost or hurt in emergency evacuations and unexpected circumstances.
That being said, animal cage selection should not relate to how you want your pet to be disciplined. It's never okay to choose an unsuitable cage to punish your pet for bad behavior—this is unacceptable and goes against the ethics of pet keeping! As the pet owner, you must be responsible for loving and taking care of your pet. Treat them as your companion, void of neglect, and abuse.
Choosing Cages for Dogs, Cats and More
Quite similar to dogs and cats, your other pets like rabbits, birds, rodents, and lizards also crucially need a comfortable and safe cage for them. It will be deemed as their dwelling place, where they will spend most of their time. You may take them out occasionally, but placing them right back into their cage will be safer for your pets, as well as yourself.
Here's how to find the most suitable pet cage for your precious non-human family member:
Cage material. The material of the cage is one of the first things you need to check before buying. Plastic and metallic materials are two of the most common types of enclosures. However, some cages come with plastic or a glass tank setting; opting for these cages would depend on the kind of pet. When selecting the best cage material, it all boils down to comfort.
Cage size. Pets come in many sizes, and cages don't come in a one-size-fits-all measurement. Therefore, find a cage that has enough space for them to move around, stretch their bodies in, and do other things. You need to be practical in choosing the cage size, especially if you're anticipating your pet to grow larger and taller in time. It must be economical for you and wonderfully comfortable for your pet friend.
Cage flooring. The base must be comfortable enough for your pet to lie in. Remember that it's a place for them to relax and stay awhile. The cage floor should have the right material for it to be comfortable. You can opt to add cushions or other flooring materials, especially if your pet has sensitive feet and toes.
Cage gap width. Does your pet cage have holes? Ensure they don't affect your pet's comfort level in any way or let them escape. With that said, the cage should have enough ventilation.
Pet Cage Cleaning and Maintenance
When buying a pet cage, bear in mind, you must keep it in a clean and in livable condition for the animal. A well-maintained cage lasts longer, too, which means you save money in the long run!
Here are the basic rules for keeping your pet cage well-maintained:
Clean the cage regularly. A home that is clean and organized has happy inhabitants. Regularly disinfect the cage and change the flooring. Avoid using strong chemical cleansers that may risk the health of your pets. Use only mild soaps and scent-free wipes.
Put the cage in a safe spot. Your pet may have a preferred location; place their cage in a spot they truly love. Some pets love being in quiet areas, while others want to be near their family all the time. Another critical factor is the weather and temperature of the place. Ensure that the area is not extremely hot or cold for your pet, as it will seriously affect their health.
Design the cage precisely according to their needs. Accentuate your pet's cage with tools and accessories. Aside from their cushion or flooring, there should be a designated area for their food and water. A cage is a place for sleeping and resting and a dining area to drink or eat freely. Depending on what kind of pet you own, you should consider adding more entertainment tools for them to live more happily.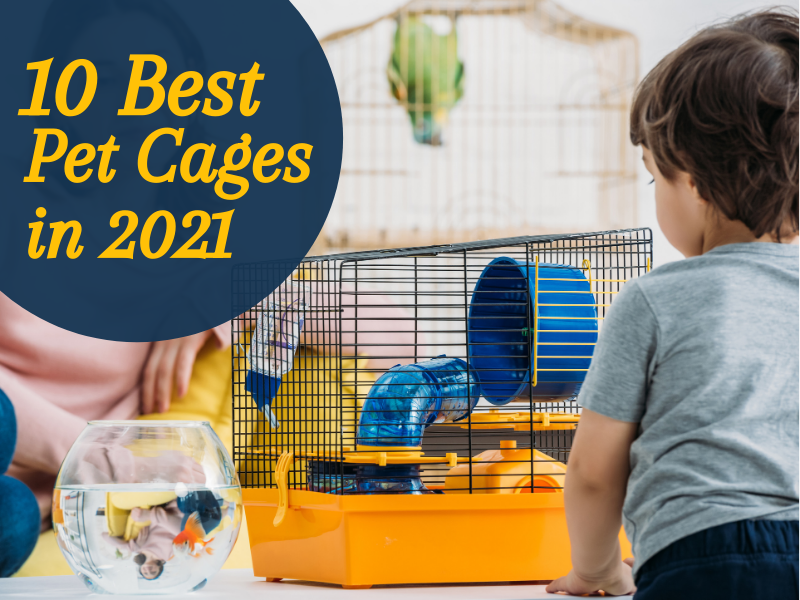 It's time for the most exciting part: shopping for the best pet cage! We have consolidated a list of our top picks and top-rated pet cages for a different variety of pets that you might already have or are planning to own: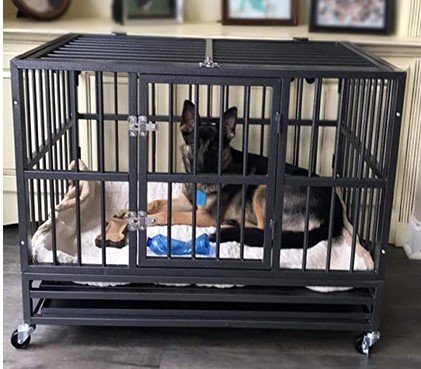 Known for its comfortable top and side door access design, this HYD dog kennel lets you pick your dog up quickly from the top or the side door, and it would be effortless to feed them due to the convenient door design. It comes with a secure safety latch so your dog or puppy can be safe inside its own home. As for its bottom base, two trays are removable and washable. This allows for easy cleaning, and you can continuously check or remove it when it needs to be washed. Another fantastic feature of this kennel is the mobility function. Since it is equipped with four wheels, you can quickly move your dog around and relocate it whenever you want to. The two front wheels have locks, giving extra safety, especially in preventing unnecessary movements and accidents.
The cage is resistant to rust and corrosion, making it very sturdy and robust. It will last an exceptionally long time as it features a multi-layer of hammer-tone coatings. Even if you place your dog's crate outdoor, it won't rust nor deplete its quality. The bars are firmly welded and are coated with non-toxic chemical components, so your dog can safely bite or lick them.
Choose this dog cage as it is straightforward to install and use. You will be able to conveniently monitor and move your dog around because of its overall features.
Whether you own some kittens or cats, this cat cage is the perfect habitat for your growing cat family. With one to three cats' capacity, the expansive
space is sufficient for them to play around. This Midwest Cat Playpen cage is made of robust metal material, making it hard to bend and will be difficult for your cats to escape from. They are made of heavy-duty and rust-resistant metal components, so you will find that it is a good investment for your kittens as they grow into cats. This cage is also a playpen because there are enough spaces for them to climb, jump, and play with each other. It comes with two front doors, so you can easily clean all corners of the cage. Having easy access doors is very convenient for you, especially if you want to reach in and pick up your furry friend.
There is also a slide-out tray that can prevent any mess on the floors. You may disinfect the base now and then. This cat playpen would also be perfect for your other pets like rabbits, guinea pigs, and ferrets. It comes with a shelf attaching cat bed that makes it even more comfortable for your kittens to relax inside their pet home. This entire cage is movable through the wheels, so it will be easy for you to roll them either inside or outside your home. It also collapses for storage.
This kitty condo is just right for keeping your felines safe and secure when you are away. It's on Amazon.com!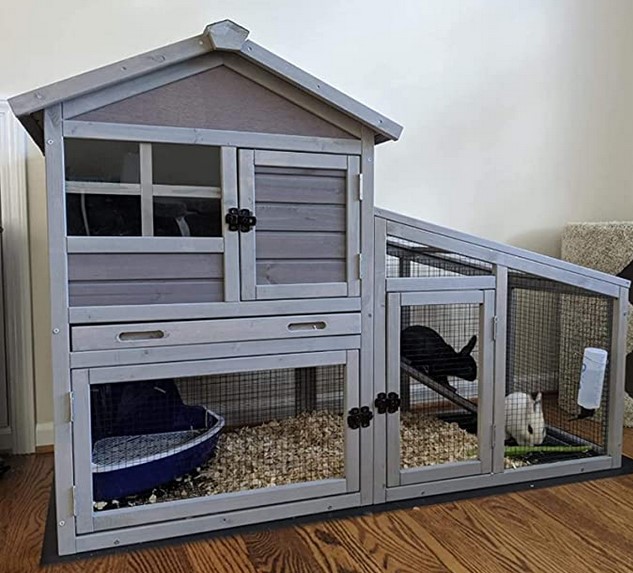 Owning a pet rabbit sure is fun because they are very adorable and cute. However, you will need this rabbit cage to ensure your rabbit's safety and comfort. There is a removable bottom which is placed above the PVC layer. This is a convenient way to clean their waste and protect them from any predators underground. The cage has a wire mesh, making it comfortable for them to breathe but challenging to escape. The roof of this bunny cage is made of asphalt and boasts a waterproof feature. It's 100% UV proof, so your rabbit can be safe from the harsh sun rays and can stay dry even under heavy rain. No water will be placed stagnantly on the roof panels.
There are three big front doors on this bunny cage, so you can easily pick them up if you decide to play with them. Another great feature of this cage is that it can accommodate about 2 to 3 bunnies, so your bunny won't ever have to be separated from its family. The enclosure is beautiful, and it even comes with a ladder design so your rabbit can play on it.
Your pet bunny will surely love it, and it can also accommodate other small animals like chicks. You won't have to worry about the weight limit because it's built to be very sturdy.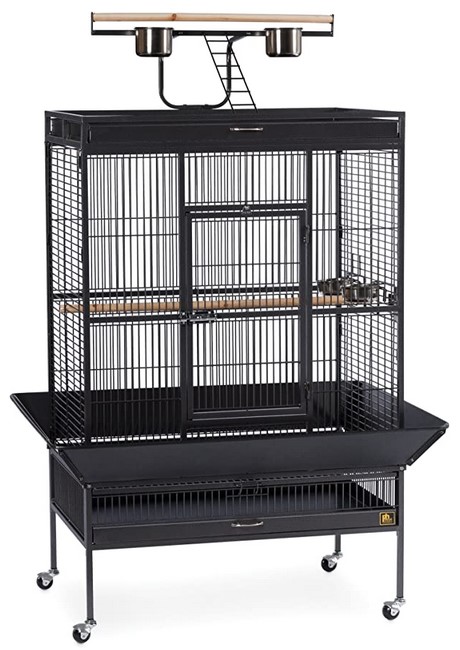 Get ready to provide your bird with a real home with this beautiful birdcage. The very first thing that makes it to our list is its overall quality of craftsmanship. Many items are going on for this birdcage, and your bird will love it. This Prevue cage is made of wrought iron, making it robust and long-lasting. It comes with a heavy-duty lock that focuses on making sure that your bird pet is secure inside. Another fantastic feature that most bird owners love is the grill attached to the cage's bottom. It could slide out easily like a drawer so you can conveniently clean out the mess of your birds.
This birdcage has many inclusions, such as four stainless steel cups, two wood perches, a cage stand, a play top for your bird, and rounded seed guards. Although you can optionally install all of them, it would be fun for your bird to take advantage of these things, especially the play gym top. It would help them not to get bored quickly. The spacing is about ¾ inch, making it secure for your bird not to fly or escape.
Does Polly want a cracker or… a new cage? Of course, she needs a new home. Buy it from Amazon.com today!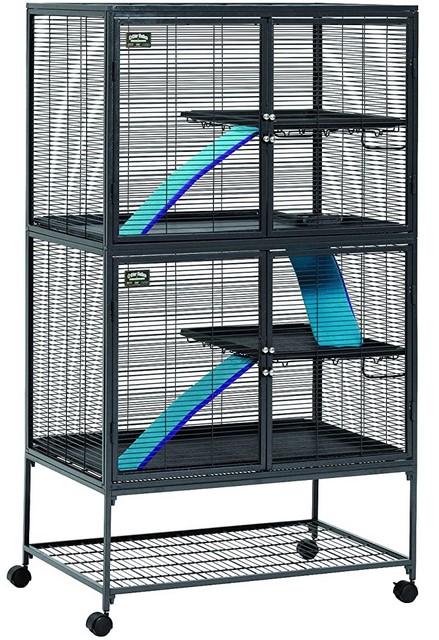 If you own a small pet animal like a hamster, guinea pig, chinchilla, or a sugar glider, then you should seriously consider this pet cage. Made of metal material, this Midwest Critter Animal Cage will stand the test of time. It comes with several inclusions, like two removable and adjustable shelves, two pans, three plastic ramps, and a stand with four wheels that could be locked for safety purposes. It's a pet cage that is well-thought-of when it comes to its design and purpose. There are double doors attachment so you can ease through and clean the interiors with no troubles.
There's no reason to worry about your pet being bored! This cage comes with wide shelves that can be moved and full-width pans that can be a play area for your pets too. As for the wheels of this cage cart, it can be locked so your pets will remain securely on the ground without unnecessary slipping and movements.
Your little furry guy or gal will love playing around in the Midwest Deluxe Critter Cage!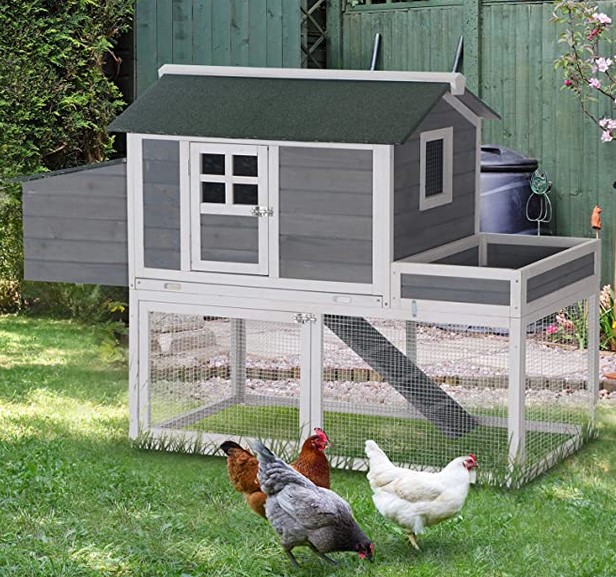 Although it may not be prevalent to have chickens as pets, some people are interested in raising them. If you're one of them, then you should use this pet chicken cage. Equipped with a running area and nesting box, this cage is a suitable option for your family to take advantage of fresh produce. This hen house comes with a vast space for them to walk around. There is a built-in planter that will allow you to grow produce for you and your chickens. . You can place this cage outdoor, and your chickens will still be safe from any external factors and circumstances. The overall design quality of this cage will improve their safety from possible predators.
The nesting box is placed and hinged on the top. Not only will it be easy for the chickens to lay their eggs, but it will be convenient for you to collect them in the morning as well. There are two perches included in the cage and a ramp for your chickens to use. The screened windows have the right size and design to have proper airflow and ventilation. With this cage, you won't ever have a hard time cleaning and maintaining it.
Perhaps your hens will yield more eggs in this comfy and cute home of their own! I know I would! Check it out!
Having a tortoise as your animal companion is a beautiful experience indeed, and it has been getting popular as a pet recently. Aside from its easy caring requirements, it does not demand so much time or shed any fur. The one thing you need to ensure is its habitat, and this is where this large
tortoise house becomes essential. This versatile Aivituvin Wooden Tortoise cage is suitable for both exterior and interior locations. It has two big functional compartments, which separate a room for basking and a light-blocking hide room. The design of this cage allows sunlight, sufficient space, and enough comfort for your pet tortoise. The opening entry of this cage has an attachment of metal hinges to the mainframe and is designed as a top lockable lid. The two compartments each have their cover and pole to take out your pet quickly.
The 100% solid wood material is used for this cage so that you will be assured of its premium quality. The steel top wire lid is also rust-resistant, and the entire cage is painted with non-toxic lacquer to make it resist damp and humid temperatures. There is a plastic drawer on the bottom of this cage, which you can clean easily.
Aside from your pet tortoise, this robust cage can be used for other animals like snakes, geckos, lizards, and other reptile pets.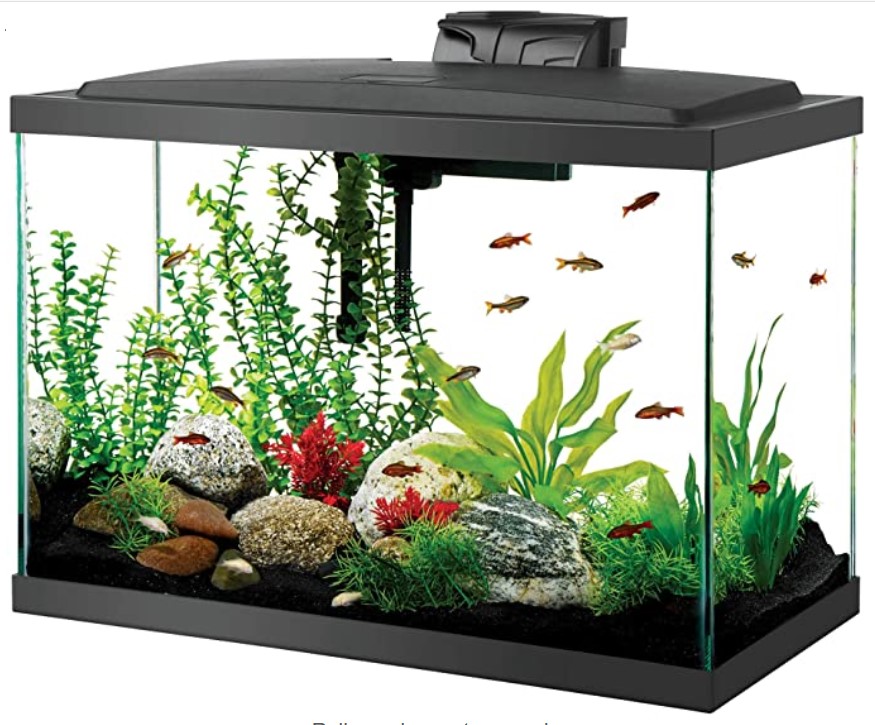 Among the many aquariums available in the market these days, we highly recommend you to go for this Aqueon aquarium, because of its many useful features. Primarily, the cool LED lighting is essential and makes your aquatic environment look more vibrant. It uses a QuietFlow 10 LED pro power filter, which comes with a red LED light and flashes to notify you when the cartridge needs to be changed. This is very easy and convenient to maintain your aquarium to be in its best condition. There is also a preset heater that comes with it to continually keep the right temperature of 78 degrees, especially if you have tropical fish pets.
This glass aquarium's water capacity is up to 20 gallons, and the entire kit includes other functional items like a water conditioner, fishnet, and stick-on temperature. Considering all these features and inclusions, your fishes will be in their best abode when you get this aquarium for them.
Watching the fishes swim by is a great way to relax and unwind at the end of a long day. Don't they look so peaceful? Get yours today!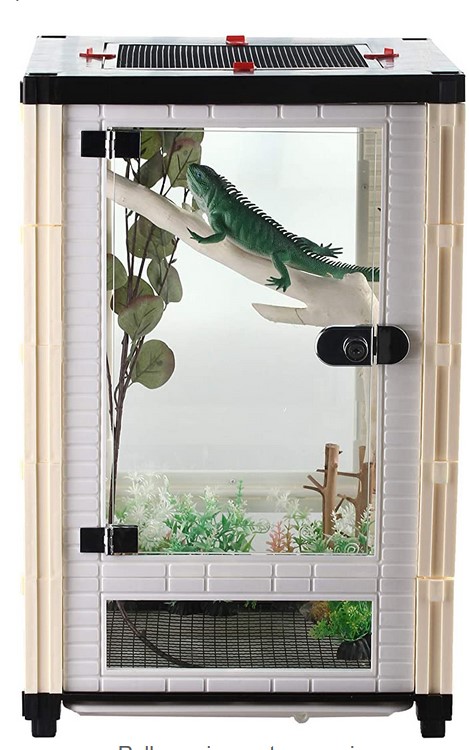 Because of their gentle demeanor and lesser demands for care, many people have started choosing lizards and geckos as pets. Not to mention, they have attractive colors and patterns that make it entertaining to watch or even hold. However, no matter how little maintenance they are, you should prioritize their dwelling place. Choose this Crapelles pet terrarium for your pet lizard, as it is an excellent quality cage for them. The outer box is made of strong plastic material, which comes with a glass window. There is also a metal material mesh along with the design of the box. The is sufficient enough for your lizards to move around. The bottom part comes with an iron breathable mesh and a plastic waste plate which is comfortable to take out and clean.
Due to its aesthetic design, not only is it pleasing to the eyes to continually watch them on the cage, but the design also allows comfort to your lizards. Light and air can move freely, making it a healthy environment for them. If you want to place something inside or remove your pet, you can use the top iron mesh to enter feedings.
The cage also comes with heating lamps to add more to their comfortable and warm environment…. Perfect for your cold-blooded friend!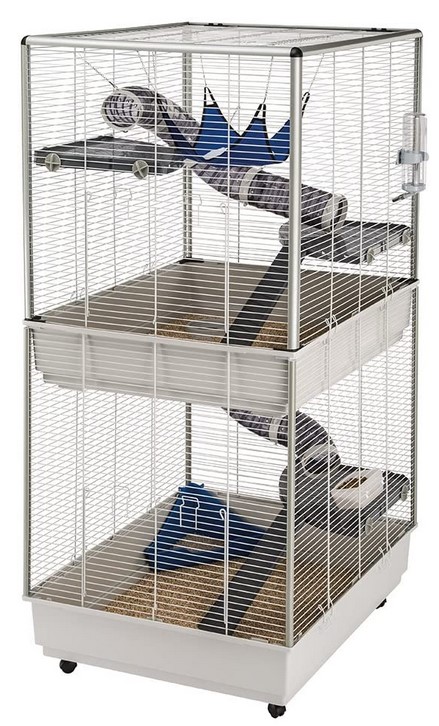 Ferrets are perfect pets for those people who have plenty of time for them. They are commonly friendly, cute, and companionable, and it would be hard to resist their cuteness for sure. Making use of an efficient Ferplast Ferret Tower Two-Story Cage as their house is vital. This Ferplast cage will provide your ferret with a large living space, so they can play and walk around conveniently. It has a two-story layer so that it can move from the top to the bottom. It even comes with a hanging hammock so they can sleep on it after playing around. There are conveniently accessible doors for you to take out your pet ferret; it has a rooftop door and two doors on each story level.
There are also two 6-inch deep pans for your ferret to dispose of their litter and debris, and you can clean the pans by removing the latch on the comprehensive portion of the cage. The cage is designed with metal mesh with perfect distant spaces for easy air ventilation.
Your ferret will surely love their new home, and this kit comes with everything you need like a litter pan, food dish, ramps, adjustable platforms, and even a water bottle.