Sleep is important… for all ages!
The importance of sleep for a growing child cannot be overstated. As soon as your child reaches one to three years old, cognitive functions, physical mobility, and social interactions play a crucial role. This phase is also marked with more exploration and independence hence requiring more energy for these little ones. Aside from proper diet, toddlers need at least 11 to 14 hours of sleep every day including nap times, to give them the necessary energy to function optimally daily.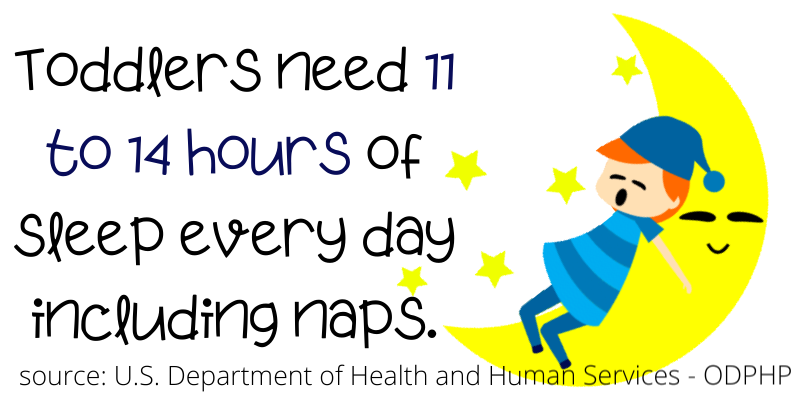 How does screen time affect your child's sleep?
A predominant distraction for toddlers today is the use of smart devices. Studies have shown that screen time of more than an hour per day could lead to delay in development milestones, including insufficient sleep.
Aside from lessening screen time and distractions, using a sleep trainer can help your toddler develop consistent sleep patterns benefiting both parents and children.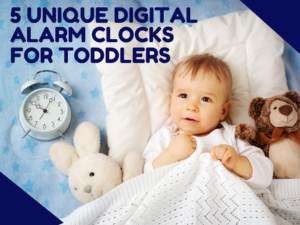 Let us help you find the best one for your kid! We rounded up the most uniquely designed alarm clocks with features that are suited for children two to seven years of age.
1.

Skip Hop Dream & Shine Toddler Sleep Trainer Alarm Clock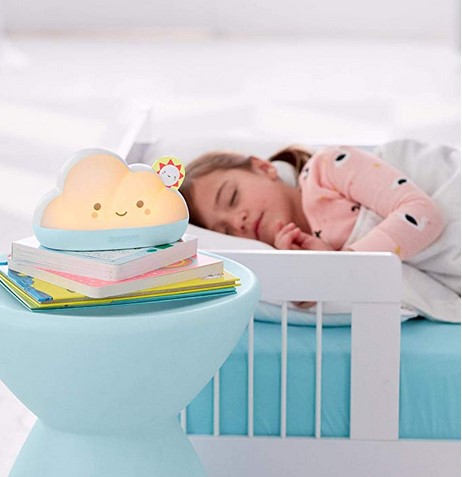 Encourage your kids to develop better sleeping habits with Skip Hop Dream & Shine. This is a versatile device to help your children establish proper sleeping patterns.
It comes with four items: the dream-and-shine toddler sleep trainer, nightlight and soother elephant, a nightlight and soother owl, and the nightlight and soother portable owl.
The Dream and Shine Sleep Trainer is a 4-in-1 device that acts as a sleep trainer, nightlight, alarm clock, and soother. For sleep training, it uses three color cues: Red (bedtime), yellow (almost time to get out of bed), and green (okay to get out of bed). Each color indicator corresponds to a melodic tune that's easy on the ears. The soother mode features two relaxing sounds to help children stay calm or prepare them for bed.
Are your children afraid of the dark? The soother function also acts as a nightlight to ease your toddler to sleep without turning on the room lights. Choose from three levels of brightness when you switch to nighttime light.
Have your child wake up restful and happy with its melodic alarm tunes with matching lights to boot! Auto-off features continuous dancing lights for 20 minutes before switching off. Want to customize settings?
The Nightlight and Soother come in two designs: elephant and owl. This is a plug-in soother device equipped for strollers and fits well with most nursery designs. So if you're camping out with the kids, this portable soother equipment features a glowing nightlight and a starry night light projection.
You child can choose from 8 different melodies and nature sounds to help ease them to sleep. You can also set an auto-off timer for 15 to 60 minutes or on 'continuous' play.
The Nightlight and Soother Portable Owl are perfect for 'on-the-go' occasions. It is either a stand-alone or travel device you can easily attach in your bag, travel crib, stroller, or carrier using its sturdy silicon strip.
This is equipped with four melodies composed of nature sounds and melodies. Auto-off settings are also available in 15, 30, and 60 minutes.
Don't you love the name? Skip Hop Dream and Shine!
2.

decent life Chick Alarm Clock
The DECENT LIFE Chick Alarm Clock is a multi-functional device that works as an alarm clock, a night light, and a clock that shows the time, date, and temperature. It sports a lovely chick design, which also works as a charming accent to your child's bedside table.
This device can be used as a night light with three LED lights you can adjust by tapping it lightly. Instead of the usual melodic sounds, your child will wake up to the sound of chicks clucking. This alarm clock is equipped with three alarm settings with 5-minute snooze intervals. This alarm clock automatically goes on 'silent' mode between 8 p.m. to 6 a.m.
Kids who want to have some lights on at night can use this device as a night light for up to 6 hours. Forgot to recharge the device? Don't worry. You can charge this gadget for only 10 minutes and use it for the next 15 days (without continuous nightlight use) without charging.
Say goodbye to night time woes and get better sleep at night!
Is this not the most adorable clock you've ever seen?!
3.

LIELONGREN Nursery Lamp Alarm Clock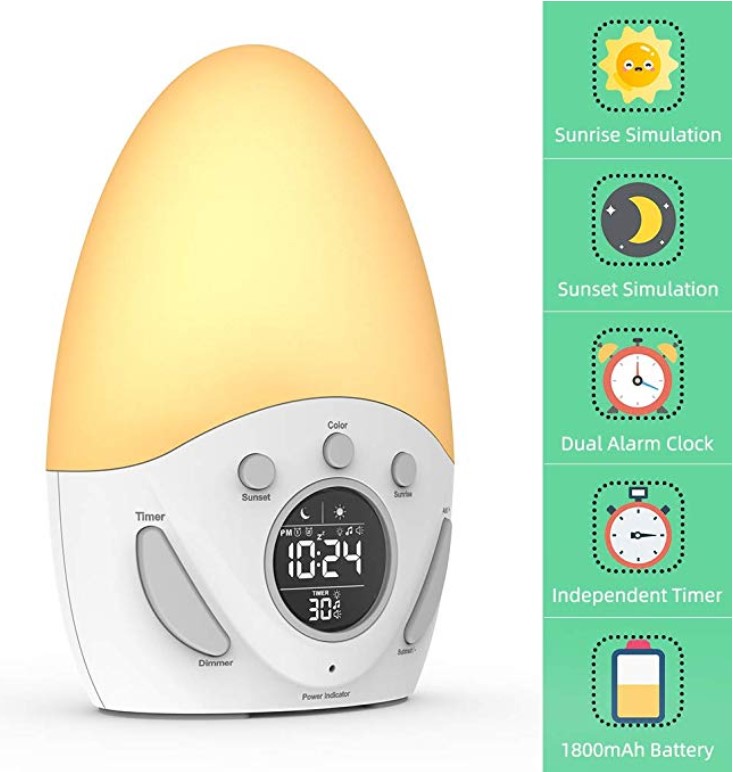 The LIELONGREN Nursery Lamp Alarm Clock is an intelligent device for toddlers. It's a multi-functional device packed with features to help your child get the much-needed sleep daily.
Compared with traditional sleep trainers, this gadget comes with sunrise and sunset simulation. When you switch the sunrise simulation on, you can choose from 5 minutes to 60 minutes. Lights will gradually brighten from 10 percent to 100 percent as it nears the alarm time.
The 'Ok to Wake' function has three alarm melodies, namely Canon Chord, Changing Lights, Buzzer Sound. Switch to sunset simulation to let your child anticipate sleep as it dims down to its sleeping time. The sunset feature is perfect for helping toddlers with their sleep training or for mothers who are breastfeeding their babies. You can use "light only" or "sound only" options; the features of these alarms depend on the child's preference.
The touch sensor enables you to change its brightness from warm to white light. By clicking on the 'color' button, you can also change its colors such as warm white, fluorescence green, ocean blue, magic purple, Sakura pink, and looping. It is also equipped with a dual alarm clock feature that lets you customize your alarm settings.
If your child goes to school, you can switch the alarms to "just workdays." Does your child take any extra-curricular activities on weekends? Set the alarm to "weekends." You can also set the alarm to "one-time" for specific time slots such as napping. Snooze features last up to 9 minutes. An independent timer function may also aid your child in developing good study habits.
This is powered by a 1800mAh battery that can be used for up to 6 hours of continuous night light using the brightest setting. Set the light to its dimmest mode, and this device can function optimally for one full day. The charging time for this device ranges from 4 to 5 hours to be fully powered.
This sleep trainer, the Lielongren Nursery Lamp Alarm Clock, with sunset simulation is great!
4.

ROCAM Alarm Clock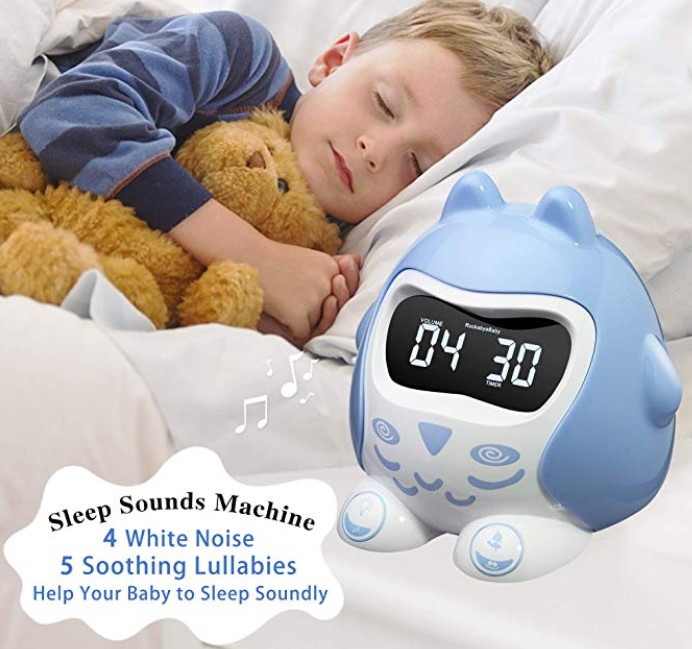 The ROCAM Alarm Clock is your dependable companion helping cultivate better sleeping habits in your kids. Teach your children not to wake up before this device light turns green. This way, you can encourage independence and create a sleeping pattern mirroring yours.
There are two color options: pink and blue. If your child is afraid of the dark, turn on the night light feature. Your kid can choose from its seven colorful lights: Cobalt Blue, Violet, Sky Blue, Sunrise Orange, Green, Shocking Pink, and Oyster White. Should they want to turn the night lights off, they can do a long press on the left toe button until it completely dims.
Keep your child entertained by pressing on the right toe button to show funny facial simulations. Push both toe buttons to turn off the alarm or press the left toe button to put this device on a 9-minute snooze. Want to turn off the alarms completely on weekends? Press the left toe button, and this alarm goes mute for the next 24 hours.
This gadget also works as a sleep machine to help them take a nap or sleep with its soothing melodies or white noise. Music can automatically shut off using a predetermined timer between 15 to 60 minutes. Adjust the volume level and turn off the music sound manually. Choose anywhere between Levels 1 and 5 for a bright or a comfortable dim light.
Are you taking the kids out for family camping out in the woods? This works as a portable sleep trainer by just inserting 4 AA batteries to power this device.
Interested in the Rocam Alarm Clock? Your kiddos will LOVE pressing its toes!
5. Big Red Rooster Alarm Clock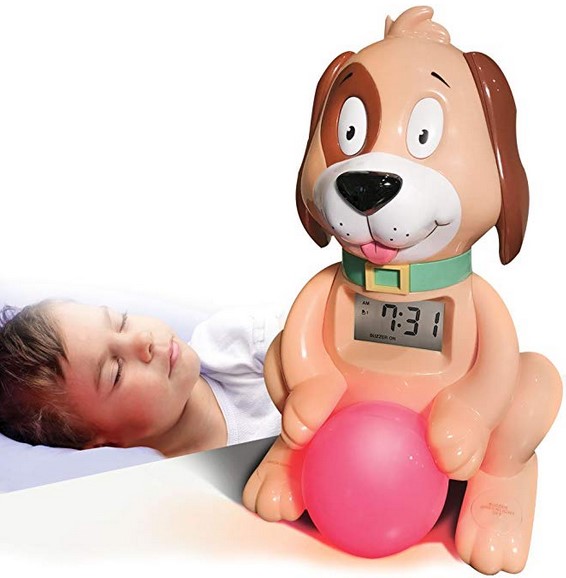 For new mothers, it's especially challenging to foster healthy sleep habits for your toddlers. With the Big Red Rooster Alarm Clock, you can train your children to sleep and wake up at the right time.
By just teaching your children the meaning for each light, toddlers will be able to distinguish when to stay in bed (as indicated by a red light) and when to get out of bed (as indicated by a green light). It's embedded with two alarm clock settings: weekday and weekend. Can't seem to get your child to nap on time? Customize nap alarm settings between 1 to 12 hours.
If your child loves to tweak gadgets, have no fear. All settings are kept in a hidden compartment, safe from your children's reach. It also features child-friendly controls such as a backlight, turning off the green light, and buzzer buttons.
Choose to cancel out the sound by simply turning it off and keeping the alarm light on. Adjust its brightness using the brightness feature levels from zero to 100 percent. The green light lasts from 15 minutes to two hours. Use 3 AA batteries to enjoy its portability feature.
This alarm clock teaches via light signals! The Big Red Rooster Alarm Clock (which is actually a doggie!) can be purchased by clicking here!
---
related Sleep "Stuff"