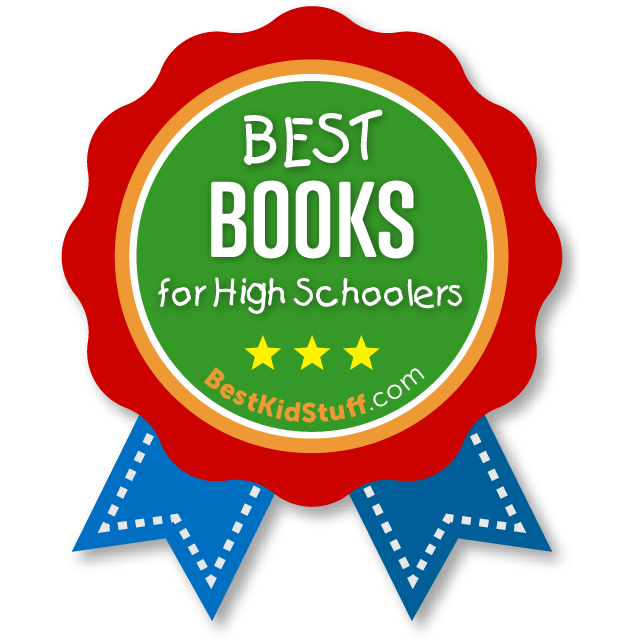 Do you ever feel like you are in direct competition with your teen's phone? You are not alone. Whatever happened to good books?
If you're reading this, chances are you are looking to find books that will motivate your high schooler to get back to or get into reading. Or, perhaps your teen reads a ton and you just enjoy filling out their library.
Whatever the reasoning, we all know the value of reading. We combed through titles both old and new that were considered to be some of the best books for high schoolers. What we didn't want to do was pigeonhole your teen.
Understanding that not all teen's interests are the same, we selected an assortment of titles. Though not every genre is the same, each book or series of books that we selected are all nearly equally as engrossing.
When making our selections we went for a great story first and foremost. You will see a number of the "classic" picks for teens as well as some that you may not have guessed would make it to the "best of" list. The reason being is that a good story is essential to captivate today's readers.
We also looked at the content of the book. Does it captivate the reader and is the content age-appropriate to teens? Some of our picks were a little risky, but we also think that high school can feel a little risky to a teen. Reading something relatable may be more than engaging – it may even be cathartic.
Lastly, we considered the overall impact of the timeless quality of the book. Will the story stick to the reader, and furthermore do we think this title will stand the test of time?
Metrics:
Story 1/3: What is this book about? Does this story involve really cool worlds, interesting characters, and does it draw you in?
Teen-Appropriate 1/3: Is this story going to inspire a teenager?
Staying Power 1/3: How well does this title stand the test of time? Will your teen want to pick it back up again or read further along in the series?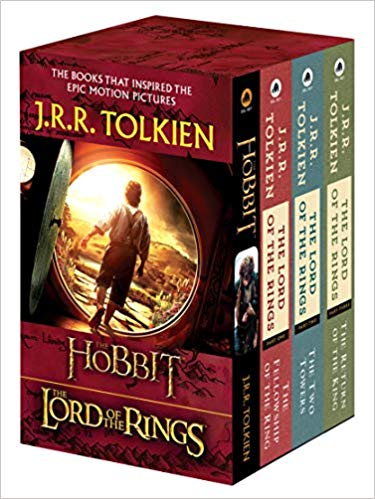 The Lord of the Rings is an epic trilogy written by J.R.R. Tolkein. It includes three books: The Fellowship of the Ring, the Two Towers and the Return of the King.
This trilogy was written after The Hobbit or There and Back Again and explains the lore of the Rings of Power- specifically one great ring that rules them all. Tolkien is a master at creating worlds and Middle Earth is unforgettable. The Lord of the Rings Trilogy is one of the best selling stories of all time.
We are certain your high schooler is going to love these books.
The first book, The Fellowship of the Ring, starts in the Shire, the home of the hobbits. Frodo Baggins is the nephew of Bilbo Baggins and becomes the keeper of the most powerful ring in the universe – Sauron's Ring. After it is discovered that the ring is indeed this ring, a friend Gandalf the Grey encourages Frodo to take the ring away from the shire.
Accompanied by his three hobbit friends Sam, Merry, and Pippen, Frodo sets off to keep the ring safe. The party encounters a Strider who accompanies them on their quest. Before long Frodo is injured and taken under the protection of elves. The elves, Gandalf, and the strider hold a meeting. The Fellowship is Formed.
The trilogy continues to follow the journey of this group of characters who will stop at nothing to ensure that the ring is properly destroyed. As the story progresses, great armies are formed and all of Middle Earth falls into darkness. Will Frodo and Sam destroy the ring in time?
This epic trilogy is great for both teens and adults and is sure to be one the whole family will enjoy for decades.
Score:
Total Score: 99/100
Story: 100/100
Engaging for Teens: 97/100
Staying Power: 100/100
Pros:
Classic Story
Great for All People
Important Topics Addressed
Memorable Characters
Epic Adventures
Fun World
A Whole Trilogy including The Hobbit
Cons:
May Be Harder for Teens to "Get Into" Initially
The Hobbit and Lord of the Rings Boxed Set is perfect for those who like to sink their teeth into a series!
2. Harry Potter Complete Series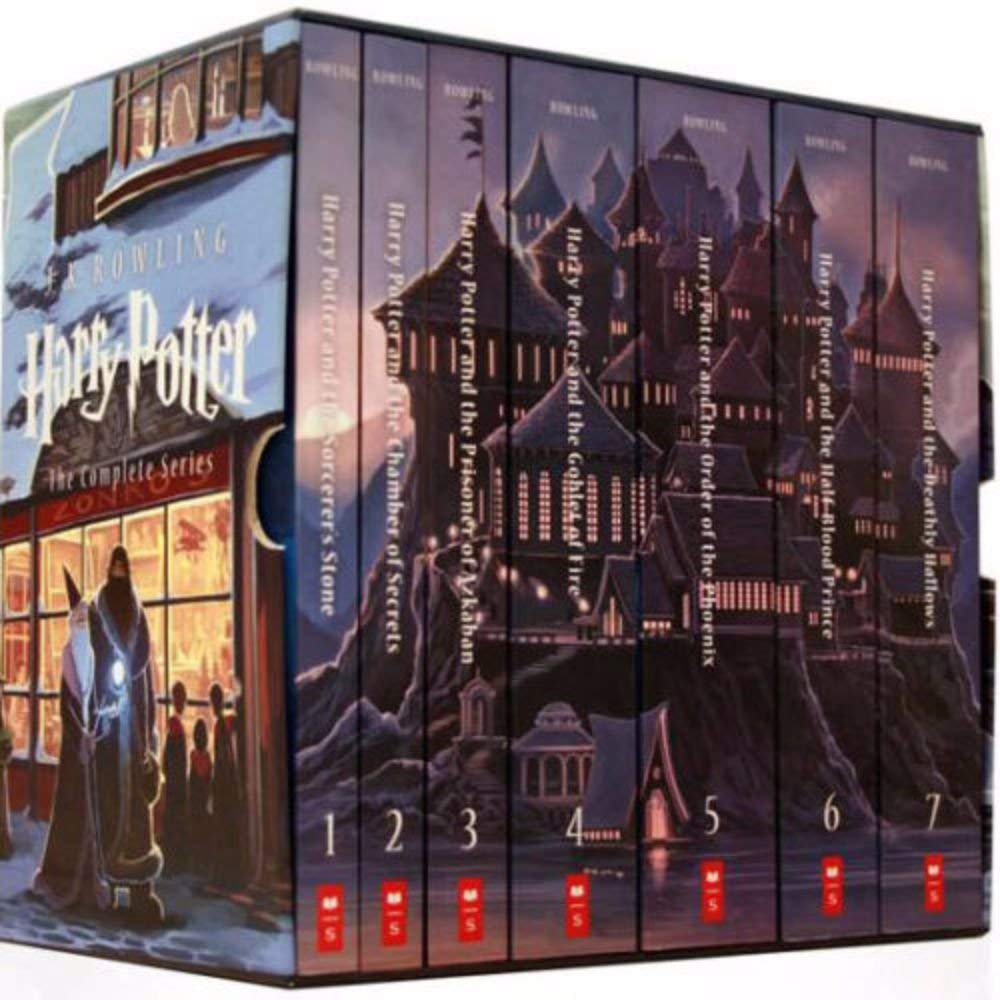 The Harry Potter Complete Series is a series of 7 novels written by J.K. Rowling. It is the most popular series of books ever written. In fact, over 600 million copies have been sold.
The series has been translated into over 80 languages and has had tremendous impact socially across the globe. Fans lined up at midnight for release parties and the series was eventually made into an extraordinarily successful set of 8 films. Not to mention, the books have even received critical acclaim.
If you are looking for a series of books to get your teen back into reading, you can't go wrong with the Harry Potter series.
The series follows Harry Potter as he learns that he is connected to a lineage of gifted witches and wizards. Shortly after learning of his magical wizarding background, he begins school at a special boarding school called Hogwarts School of Witchcraft and Wizardry.
In his first year, he is sorted into House Gryffindor along with Hermione Granger and Ron Weasley. The two will become his best friends. The three friends solve mysteries and riddles while learning about magic at their school. Harry becomes aware of the presence of an evil wizard Lord Voldemort and discovers that it was Voldemort who killed his parents. This 7-part series crescendos to an all-out war of good versus evil.
Your high schooler won't be able to put this series down. Be sure to grab a second set for yourself!
Score:
Total Score: 98.3/100
Story: 97/100
Engaging for Teens: 99/100
Staying Power: 99/100
Pros:
Amazing Story
Fun to Read
Relatable Characters
Page-Turner
Lots to Connect to
Great for All People
7 Books To Keep Your Teen Reading
Cons:
Another good series to begin… leading to hours of interesting reading and intense story-telling!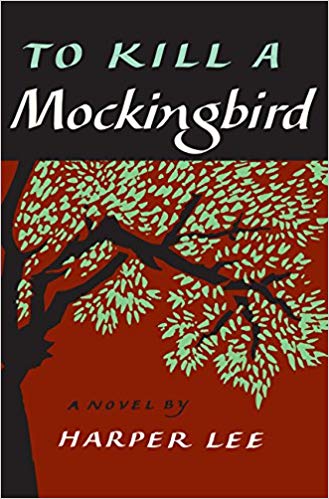 To Kill a Mockingbird was written by Harper Lee and published in 1960. It won the Pulitzer Prize.
The novel is set in the American deep south and discusses issues like racial inequality, poverty, and gender roles. The characters are based on Lee's family and real-life characters she encountered in her hometown of Monroeville, Alabama. This Southern Gothic novel is one of the most widely taught novels in American schools.
The story is told in a narration style where the main protagonist is a young girl named Jean Louis Finch "Scout". Scout lives with her older brother Jem and father Atticus Finch. Their neighbor is Boo Radley, a mysterious recluse who hasn't shown his face in a number of years. Atticus becomes the attorney in defense of Tom Robinson, a negro man who is accused of raping Mayella Ewell. He is innocent but convicted anyway.
Tom attempts to escape from prison but is shot and killed. Mayella's father Bob Ewell makes some trouble and goes after Atticus' children Scout and Jem. It is Boo Radley who shows up to rescue the children. This raw Southern Gothic novel has historically brought about some controversy but still resonates with contemporary issues today.
For this reason, we think To Kill a Mockingbird is a must-read.
Score:
Total Score: 97/100
Story: 97/100
Engaging for Teens: 95/100
Staying Power: 99/100
Pros:
Classic Story
Great for All People
Important Topics Addressed
Memorable Characters
Encouraging
Cons:
Some Difficult Themes to Process
A true classic!!! Buy it from Amazon today. Just click on this link!
4. The Fault in Our Stars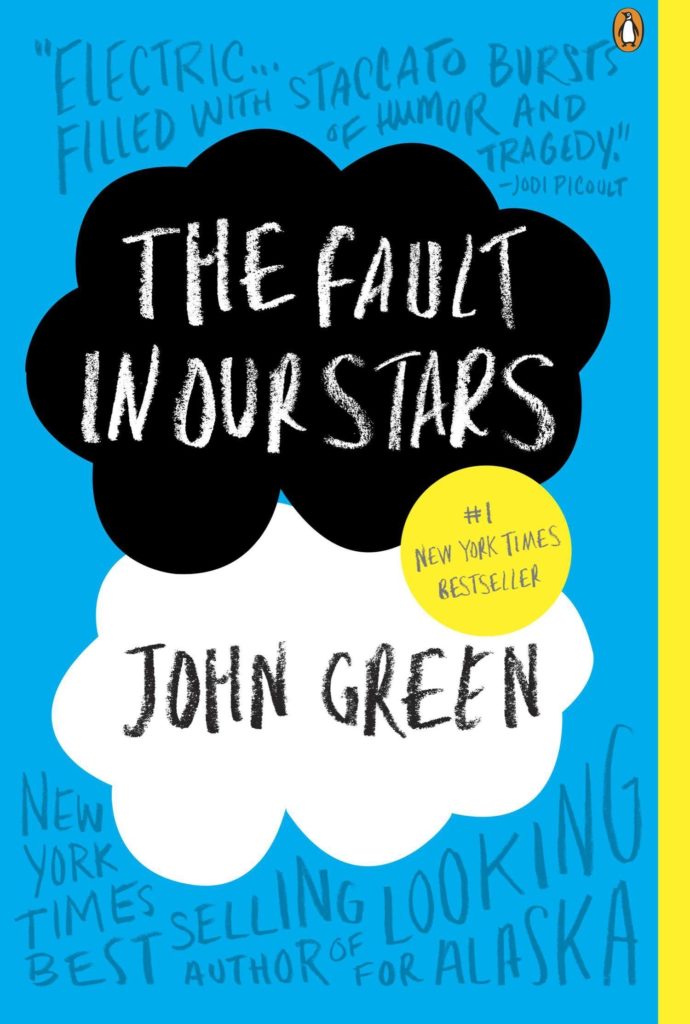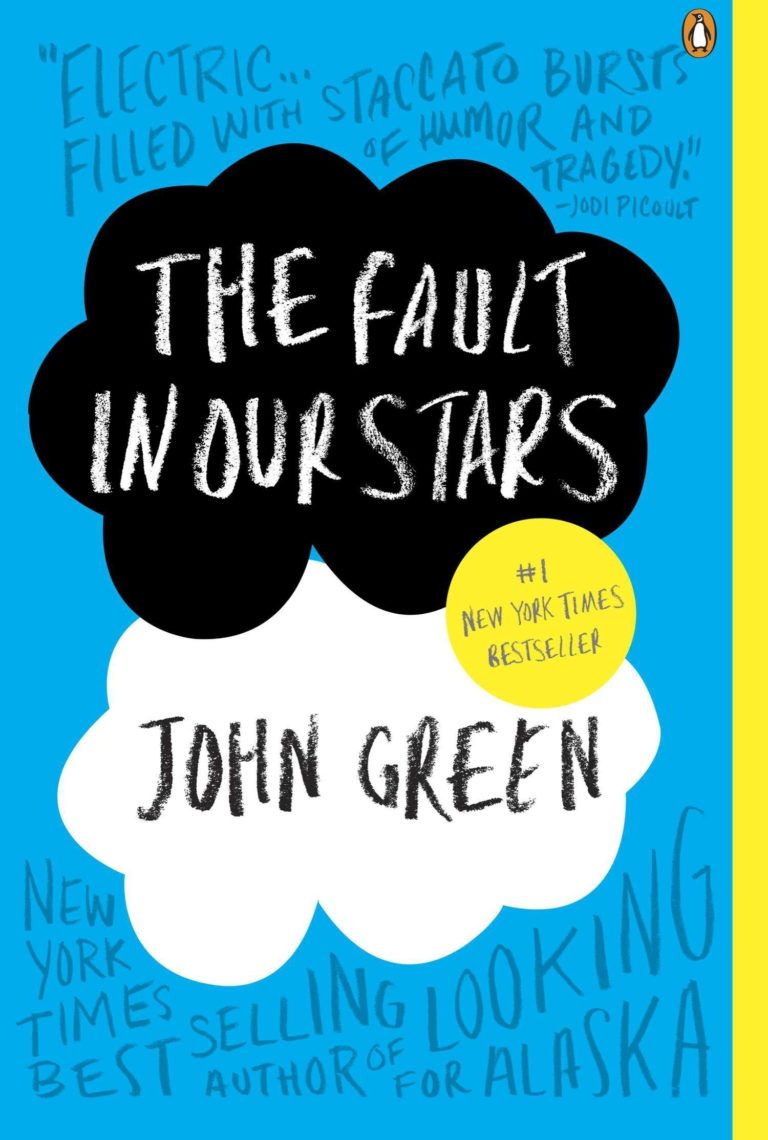 The Fault in Our Stars is titled after a quote from Shakespeare's Julius Caesar and was written by John Green.
The novel remained at the head of the New York Times Bestseller list for 7 consecutive weeks as the best chapter book for children. It received critical acclaim and was lauded by the general public. It won the Teen Book Club Choice award.
It is the story of Hazel Lancaster a young teen who has thyroid cancer. Cancer has spread to her lungs and her mother urges her to join a support group. There Hazel meets Augustus Waters, another teen whose cancer is currently in remission.
Shortly after group, Hazel and Augustus become friends and swap favorite novels. It's the contents of one of these books that motivates Augustus to go in search of its author, Peter Van Houten. Peter agrees to meet Augustus in person to discuss the novel and so Augustus and Hazel fly to Amsterdam to go meet him. Through this period Augustus and Hazel fall in love, but will Augustus' cancer stay in remission? Will their quest to meet Peter really answer their questions about life?
Do not hesitate to check out The Fault in Our Stars… perhaps Green's best novel to date.
Score:
Total Score: 96.6/100
Story: 98/100
Engaging for Teens: 97/100
Staying Power: 95/100
Pros:
Relatable Characters
Perfect for Teens
Captures Attention Quickly
Cons:
Sad
Difficult Subfject Matter
Through Amazon Prime, you can get within two days and receive FREE shipping!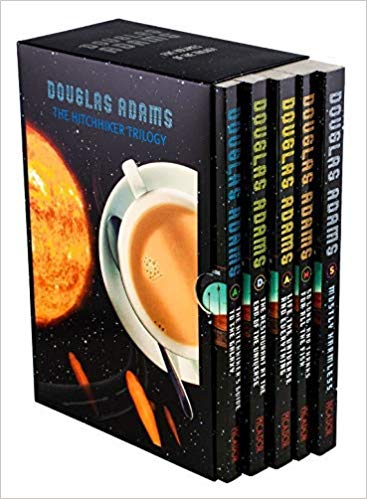 The Hitchhiker's Guide to the Galaxy is the first in a 5-part "trilogy" written by Douglas Adams. Originally a radio show in the late 1970s, Adams then created the novel in 1979.
Since its release, the series has gained much more than a cult following and has been adapted for TV as well as for film.
Arthur Dent is just like anyone really until Earth's destruction becomes imminent and he becomes rescued by an alien named Ford Prefect. The Vogons destroy Earth as it is kind of in the way of an intergalactic construction project. Arthur and Ford are hitching a ride but before long they get kicked out of the ship. They are rescued by Zaphod Beeblebrox the captain of the Heart of Gold and Ford's cousin.
The crew consisting now of Zaphod, Arthur, Ford, Martin (a robot) and Trillian (a human) head out in search of the planet Magrathea. This is where they meet the supercomputer that gives them the answer to the ultimate question. After realizing they don't even know the question the crew looks to design an even more intelligent computer that will give them the ultimate question. Could the ultimate question actually be trapped in Arthur's brain?
If your teen loves to laugh and loves science fiction, then you should definitely grab up a copy of this book. Not only will you want this one but likely the rest in the series as well.
Score:
Total Score: 96.6/100
Story: 98/100
Engaging for Teens: 95/100
Staying Power: 97/100
Pros:
Funny
Amazingly Written
Fun Characters
Lots of Books in the Series
Cons:
This Type of Book Isn't for Everyone
For the Sci-Fi lover in your family… this one will keep them riveted for hours!
6. The Perks of Being a Wallflower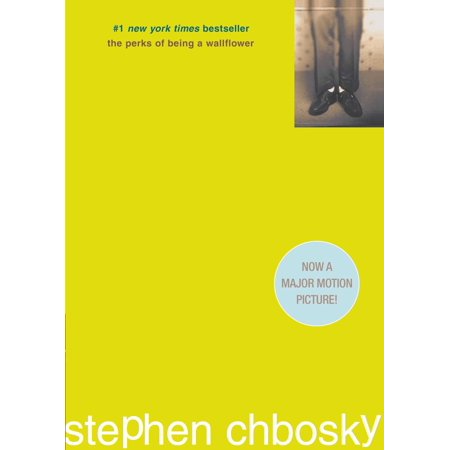 The Perks of Being a Wallflower was published in 1999. It is a coming-of-age story that takes place in the 1990s. Stephen Chobsky wrote the book partially influenced by true events in his life. Later, he himself adapted the book to film.
The content of the book is mature, including themes like drug use, and even rape. For this reason, the book has been banned in some American schools.
The book is written as a series of letters from Charlie a quiet and introverted 15-year-old who has entered high school and is struggling to process life's hardships. Particularly, Charlie can't wrap his head around his friend's suicide and a past incident involving his aunt Helen.
Charlie is mentored by an English teacher and though shy, makes friends with two upperclassmen – Sam and Patrick. As you read through the book the secrets of these individuals' lives are revealed. Charlie learns to cope with various hardships and relationships and through them uncovers the root causes of his anxieties.
Though the content is not the most upbeat, we like the "realness" covered in the book and think this may just be a good fit for any teen who is navigating the complexities of life in high school.
Score:
Total Score: 96.3/100
Story: 94/100
Engaging for Teens: 99/100
Staying Power: 96/100
Pros:
Relevant Content
Relatable Characters
Easy to Follow
Intricate Story
Cons:
Some Mature Content
Sad Material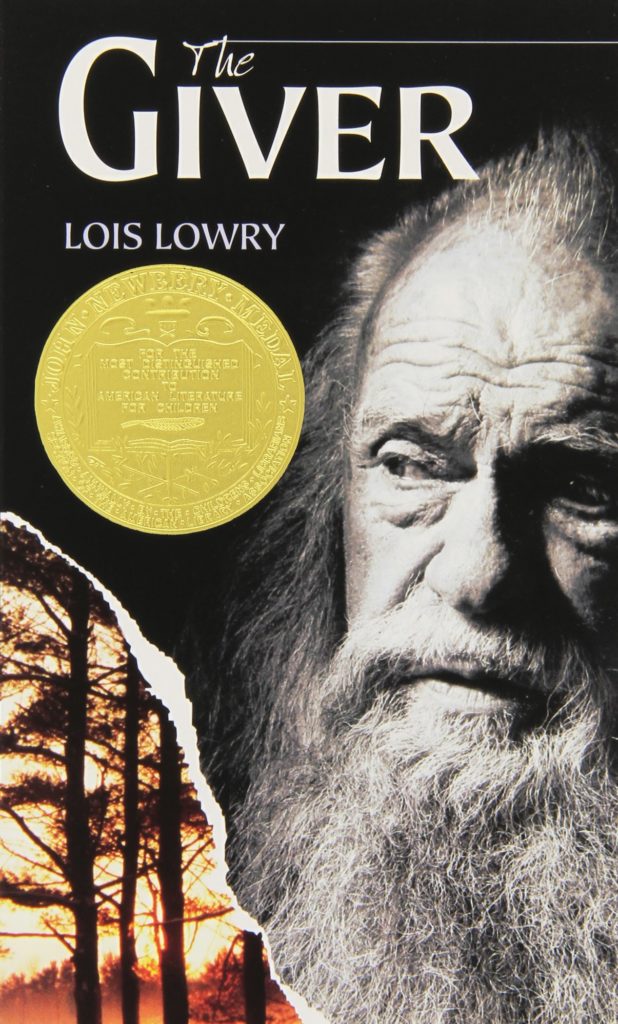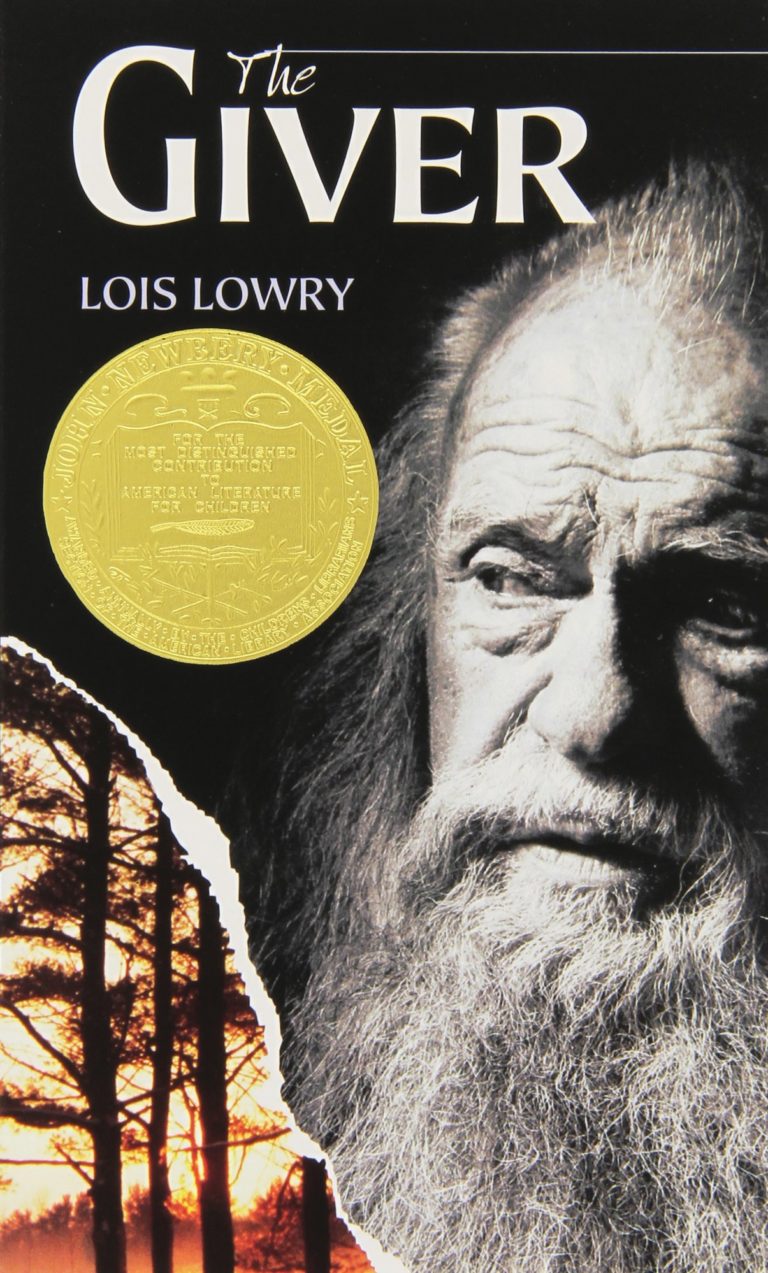 The Giver is a dystopian piece written by Lois Lowry. This is the first in a three-part series- the latter two published much later.
As a piece of literature, the book has received mixed critical reviews, however, the public perception of the book has been high- and this one is sure to be a page-turner for your high schooler.
Like with many dystopian works, everything "seems" normal. The Community assigns everyone a role and the protagonist of the book, Jonas, is no different. He is 12-years-old, the age when a person is given their life's assignment. When it's time for Jonas to receive his assignment, he is mysteriously skipped. The Chief of the Elders explains that Jonas has been selected to be the next Receiver of the Memory.
The Receiver of the Memory is the person who is the keeper of all the memories some of them are beautiful memories and others terrible. The Giver is the current Keeper of the Memory who is tasked with training Jonas. Jonas learns some disturbing news about his own father and uncovers a mystery about the previous trainee, Rosemary. Importantly, he uncovers the lie about what lies "Elsewhere" when a person is deemed "no longer necessary" by the community. Is there a way out to the Elsewhere or are the citizens of the Community destined to live a life on repeat?
Your teen is sure to love the Giver and will most likely want to find out what happens in the two subsequent books.
Score:
Total Score: 95.6/100
Story: 95/100
Engaging for Teens: 95/100
Staying Power: 97/100
Pros:
Interesting Story
Mysterious
Great Characters
Though-Provoking
Cons:
8. Catcher in the Rye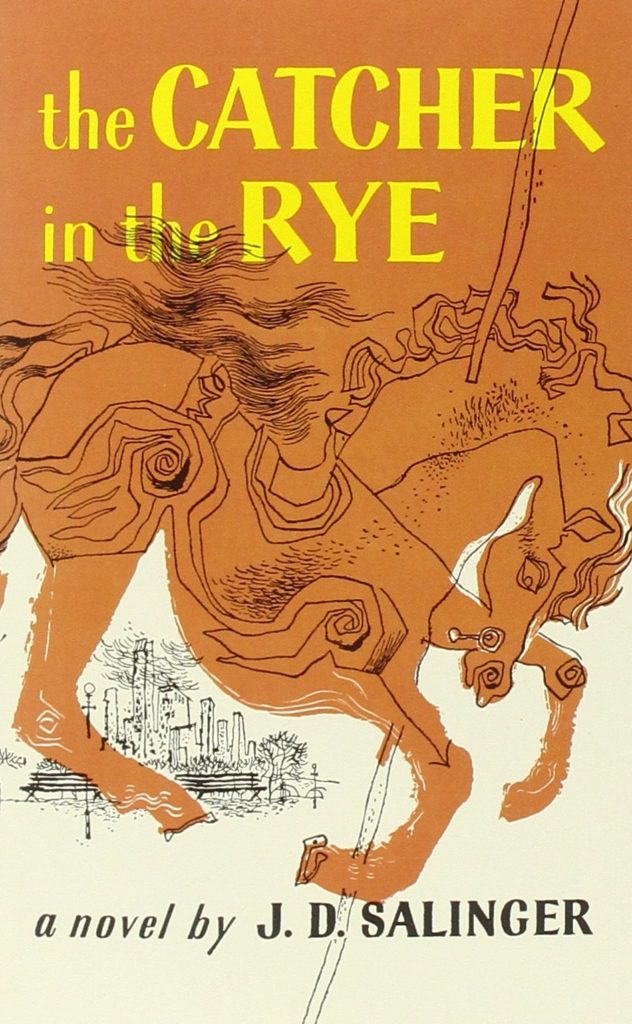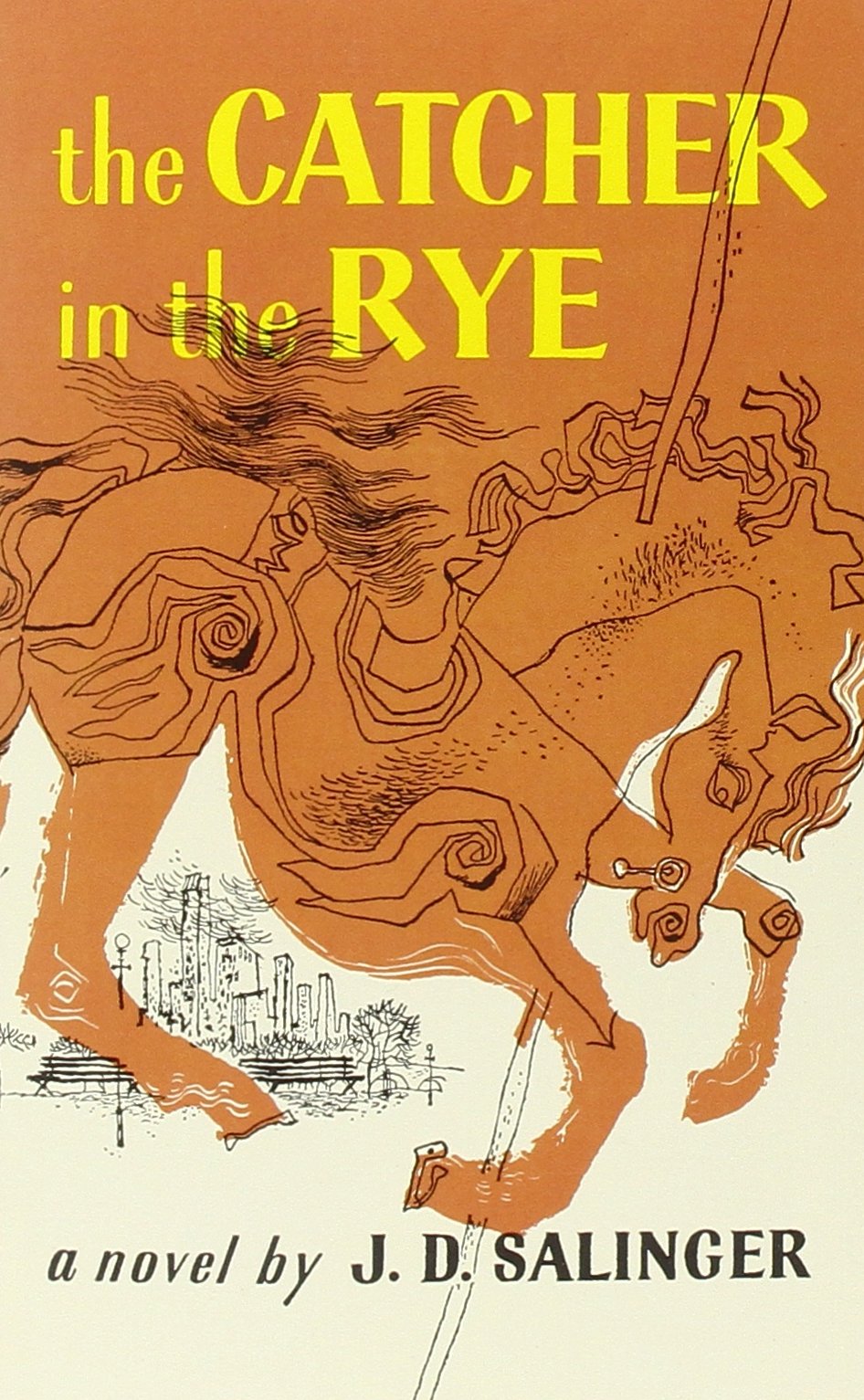 In 1951, the Catcher in the Rye was published. It was written by J.D. Salinger over the course of 2 years (1945-1946). Since its publication over 60 million copies have been sold worldwide and it has been translated into almost every major language.
The Catcher in the Rye is regularly considered among the top 100 best books ever published. The novel deals with loss of innocence.
After becoming expelled from school, Holden Caulfield gets in a fight with his roommate. He leaves his boarding school to return home to New York City. Holden does not feel prepared to face his family in light of his recent expulsion. So instead he rents a room at the Edmont Hotel. While there, he feels lonely and decides to hire a prostitute to his room. Realizing that she is just as old as him, Holden becomes spooked and asks just to talk with her.
Throughout the book, Holden seeks companionship with people around him be they potential sexual partners or just friends, but he is always disappointed by the lack of true connection he has. Even his relationship with his beloved sister, Phoebe, is tarnished because he's been expelled from school. Holden reveals to Phoebe that he wants to be "the catcher in the rye" or person that waits for children to fall and catches them before losing their innocence.
This is the most prevalent theme in the book. Though published in 1951, The Catcher in the Rye is still a great novel for teens and adults alike.
Score:
Total Score: 95.6/100
Story: 95/100
Engaging for Teens: 95/100
Staying Power: 97/100
Pros:
Great Story
Relatable Character
Classic
Inspirational
Cons:
Some Mature Content
Difficult Themes
The Catcher in the Rye… another classic to consider.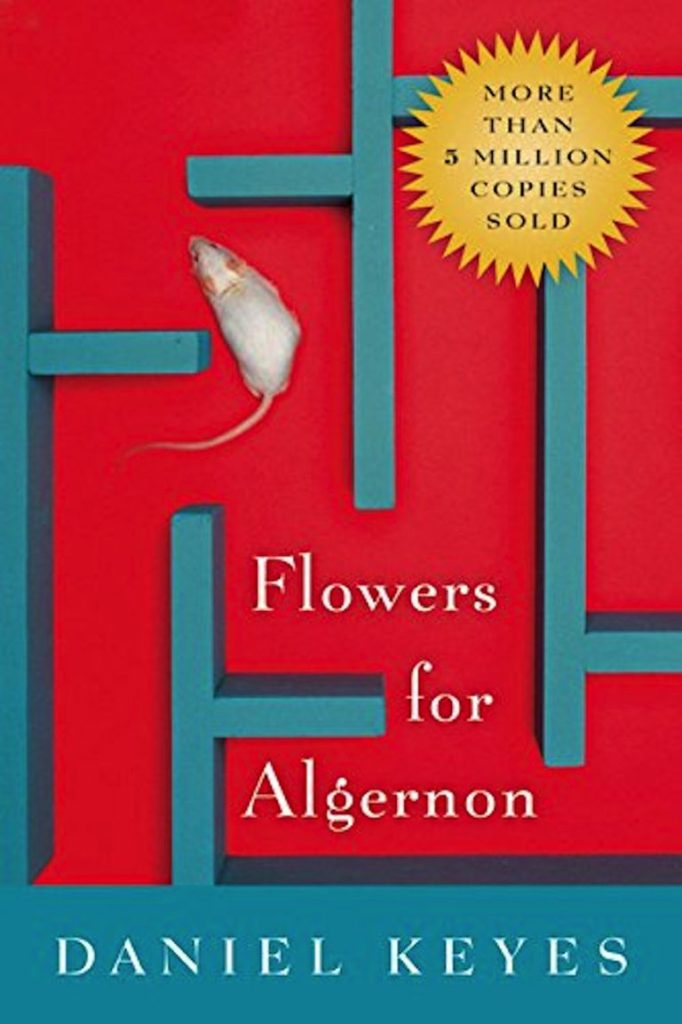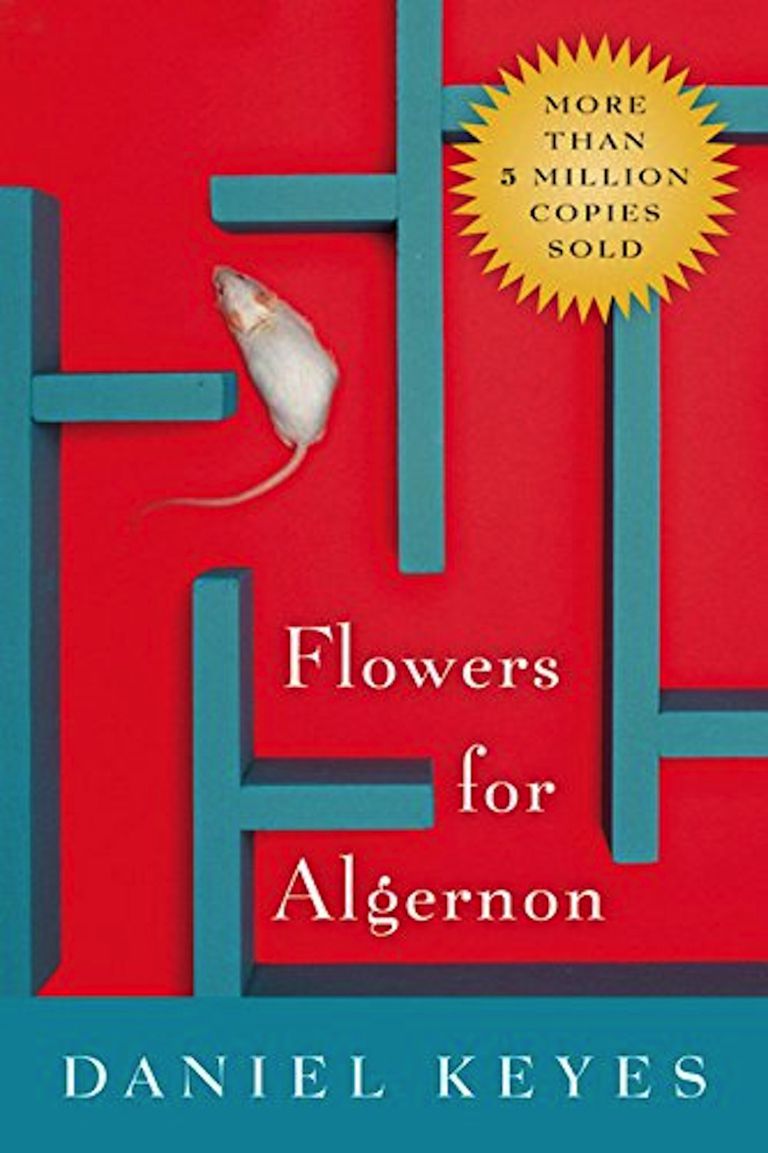 Flowers for Algernon is a science fiction novel written by Daniel Keyes and was published in 1966.
The short story was published in 1959. In 1968, the book was adapted to film called Charly. This is a short read but captivating and straight from the heart.
The novel is written in an epistolary style as a series of reports which document the progress of a man with special needs named Charlie Gordon. Charlie Gordon is a self-driven individual who is taking classes in reading and writing at Beekman College. His teacher Alice Kinnian notices his desire to learn and grow and subsequently recommends him as a candidate to two researchers who are looking for a human subject to partake in a revolutionary new surgery. The surgery was only done successfully on a lab mouse named Algernon. Charlie agrees to the procedure.
At first, it works… Charlie's IQ is increased to 185. Though his new IQ brings about a new unpleasant awareness. He begins to realize that he was, in fact, being made fun of at his job as a janitor and that he is rather isolated in his new life as a genius. In fact, it appears as though all of his relationships become complicated with this change.
Meanwhile, Charlie has been keeping Algernon at his home and notices that his behaviors are actually on the decline. Charlie realizes that what's happening to Algernon is going to happen to him. It becomes a race against time for Charlie to discover a way out of his impending crisis.
This heartwarming book is a quick read and will likely be one that your high schooler will never forget.
Score:
Total Score: 94.6/100
Story: 97/100
Engaging for Teens: 93/100
Staying Power: 94/100
Pros:
Great Story
Easily Accessible
Thought-Provoking
Heartfelt
Cons:
An interesting read for your teenager that's into science fiction!
10. Dune by Frank Herbert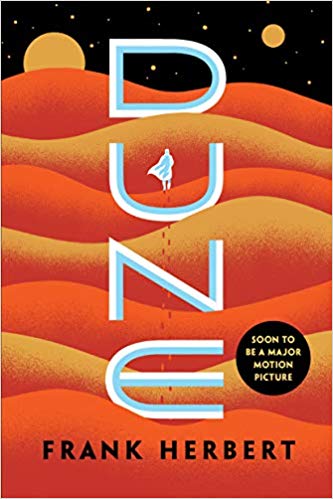 A single book possibly as epic as the entire Lord of the Rings trilogy is Dune by Frank Herbert. It won the inaugural Nebula Award for Best Novel in 1966.
Dune is considered one of the best science fiction/fantasy novels of all time. Herbert continued the Dune saga with five sequels.
The book's setting takes place far into the future. The society is feudal-noble families who control planets and the Atreides house has been asked to control the planet Arrakis. Arrakis is a desert planet that contains melange, the valuable addictive spice, that everyone must have. Leto Atreides and Lady Jessica head to Arrakis and it is there that they conceive a son, Paul.
Thanks to Jessica and her training as a Bene Gesserit, Paul grows up to be exceptionally powerful. The Arrakis natives, known as the Fremen, witness Paul's powers and eventually consider him to be the messiah. Paul and Jessica teach the Fremen the Bene Gesserit fighting technique. They become extremely powerful and are a potential threat to the universe. Will Paul be able to control the inevitable spice war and help contain the violence of the Fremen?
We like Dune as a great option for any teen who loves sci-fi and is looking for a fantastic series.
Score:
Total Score: 94.3/100
Story: 96/100
Engaging for Teens: 93/100
Staying Power: 94/100
Pros
Amazing World
Intricate Story
Fascinating Characters
Cons
Some Mature Content
Not for All Teens
Check this link to buy Dune from Amazon.com!
---
related book "stuff"