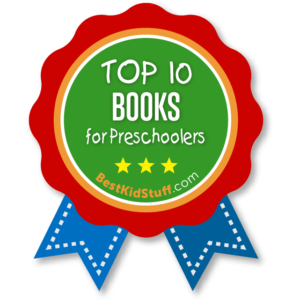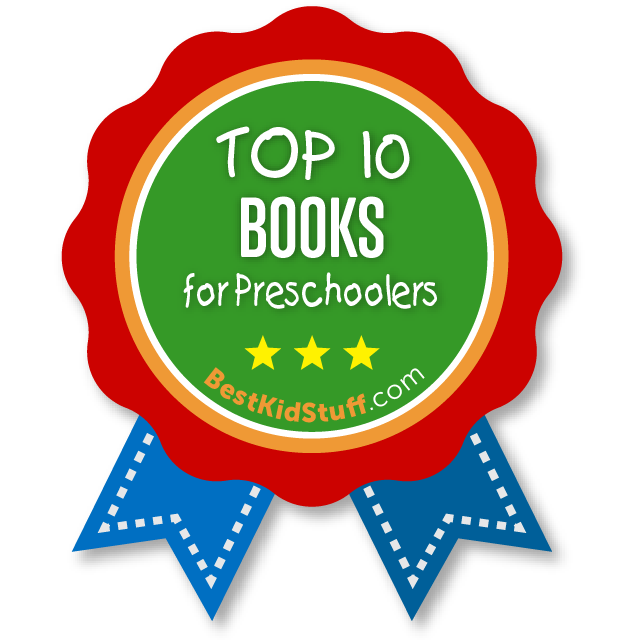 What was your favorite book as a child? You may not be surprised to find some of your favorites here on our list. A number of classic books for preschoolers recently turned 50 years old and are still among the best for young children even today.
These books have bright pictures that are fun to look at. Some of the illustrators even used techniques that were groundbreaking for the time. Our list includes recent releases as well.
We selected books that though they may not have yet had the opportunity to stand the test of time, are just as engaging and delightful.
Though Preschoolers may not be of age to be in school, they are certainly ready to learn. Preschool-age children are like sponges and learn best through imaginative play and plenty of time spent reading.
Nothing quite engages the imagination like a really good book. For preschoolers repetition is key so we wanted to select books that would not be a chore to read again and again.
Take a look at how we made our selections.
Metrics
Story: For this metric, we looked for anything that would be engaging to a small child who is newly into exploring. We looked for themes in nature, and themes that were age-appropriate and relevant to activities that preschoolers do be that exploring, coloring, or playing with toys.
Illustrations: Though this metric may be subjective, we looked for illustrations that were fun and whimsical that really engaged the imagination.
Learning: We included a learning component as preschool-aged children absorb information at a rapid pace. The books we selected teach some kind of lesson whether that is academic or social.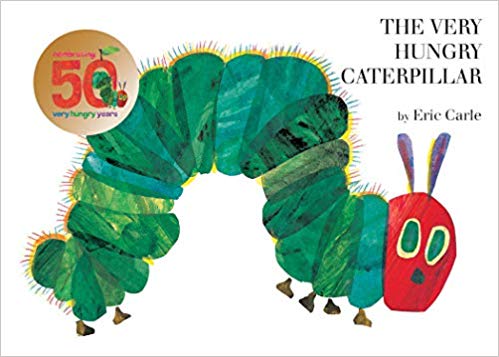 What would we do without Eric Carle and his children's book magnum opus The Very Hungry Caterpillar? It spawned the creation of countless educational resources, was distinct in its collage illustration (for the time) and introduces complex concepts to children of very young ages.
Recently, The Very Hungry Caterpillar turned 50 and this book still enchants children today. Your preschooler is sure to want you to read this classic again and again.
It's the story of a very hungry caterpillar who upon hatching starts eating. At first, he chews through one apple but before you know it the caterpillar is chomping down on a lollipop, a sausage, a cupcake, and chocolate cake. You better believe that caterpillar gets a stomach ache after all of that. Before you know it that caterpillar becomes a beautiful butterfly, and Eric Carle's collages make it so that the butterfly is extraordinarily beautiful indeed.
We are certain The Very Hungry Caterpillar will be around for another 50 years to come.
What We Love:
Classic
Fun to Read
Engaging for Preschoolers
Educational
Incredible Illustrations
Award-Winning
Metrics:
Score: 10/10
Story: 10
Illustrations: 10
Learning: 10
Amazon Prime has this book available to arrive in just a couple of days!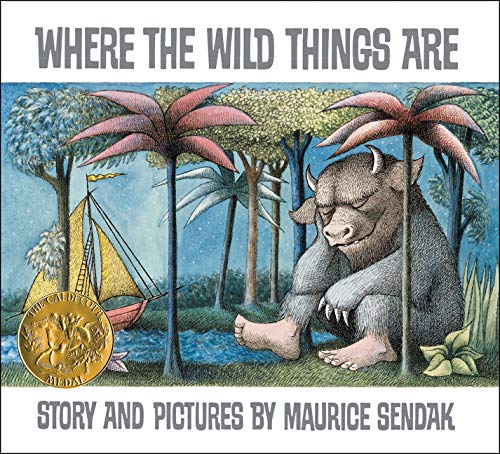 Where the Wild Things are is 50 years old. Written by Maurice Sendak, Where the Wild Things Are is the story of Max who makes a bit of mischief one night and is sent to bed without his supper.
Max makes a trip out to a desert island where he discovers the land of the wild things. After staring into their yellow eyes, Max learns that he can control their "terrible roars and gnashing of their terrible teeth and their terrible claws." He becomes the "most wild thing of all" and soon becomes king of all the wild things. Before long Max makes the decision to sail back home. He misses his Mother and is hungry. The Wild Things do protest but alas Max sails home.
This story captures what it's like to be young and have wild emotions. It's a fun book for children who are developmentally learning how to express and control the wild things that are in us all. We selected this book because the story is timeless, imaginative and the illustrations are inspirational. Though a quick read, there's so much scope for a young child's imagination.
We are certain your little one will want to hear about the story of Max over and over again.
What We Love:
Timeless Story
Fantastic Illustrations
Imaginative
Teaches About Emotions in a Fun Way
Metrics:
Score: 10/10
Story: 10
Illustrations: 10
Learning: 10
Where The Wild Things Are is available on Amazon!
3. The Giving Tree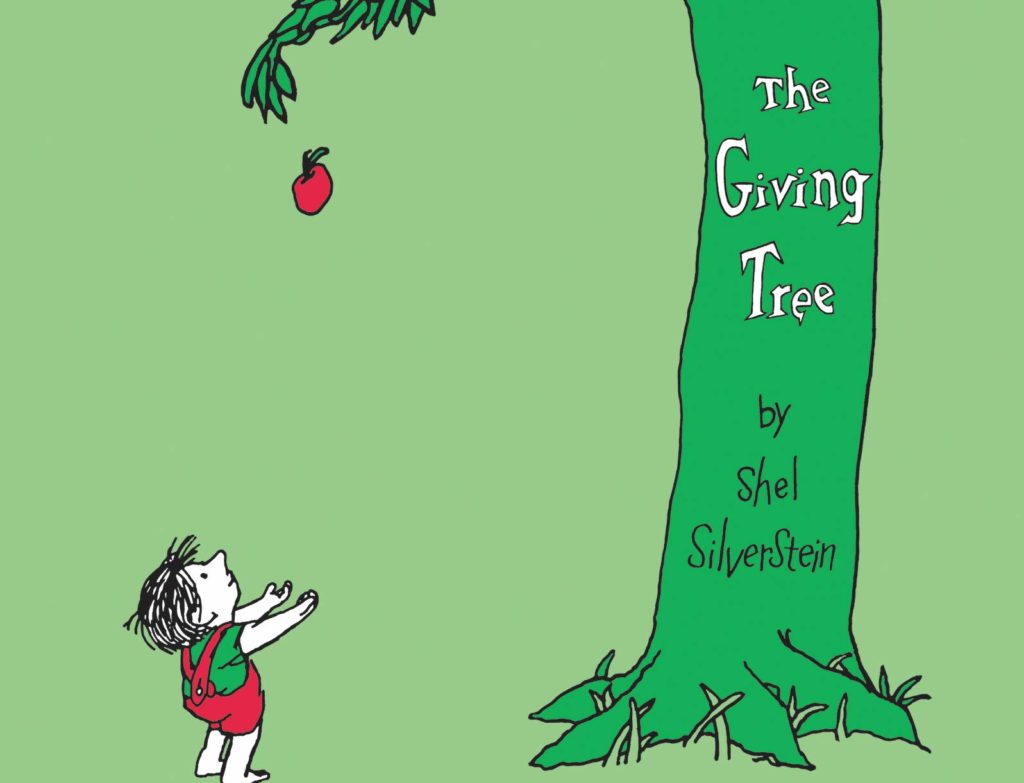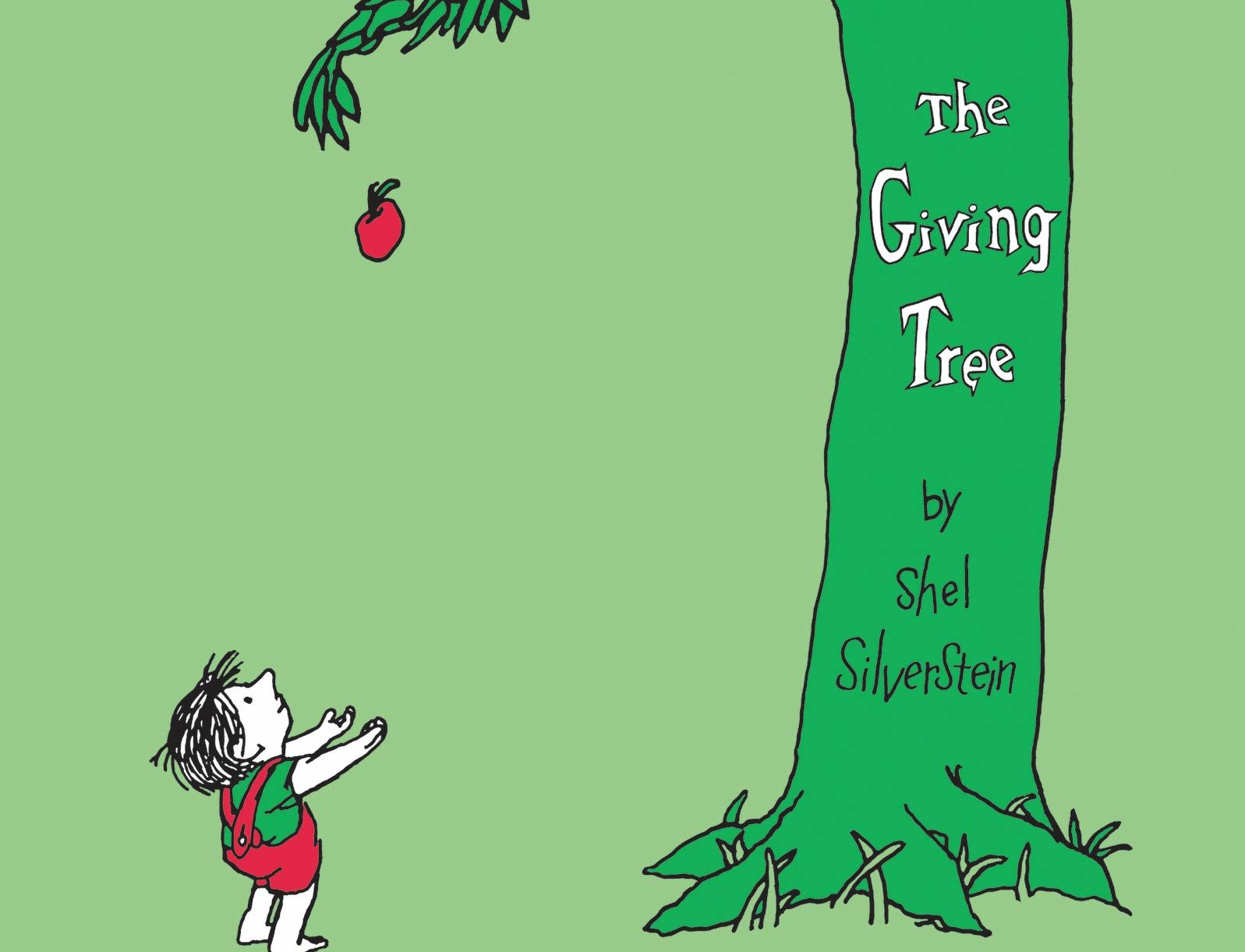 The story is about a tree that loves a little boy, and the boy loves the tree. They begin life as best friends. The boy loves the tree and makes the tree very happy. As time goes on the tree becomes lonely as the boy visits less frequently. In adolescence, the boy returns and tells the tree that he wants money. So the tree offers apples for the boy to sell. The story continues in this way. Each time the boy returns older and in a different phase of his life asking of the tree and the tree gives continually.
The Giving Tree is the story of the life cycles. It is wholesome and heartfelt and is sure to be a favorite bedtime story both for the children and for the parents reading it. This classic Shel Silverstein can be sad at times though we think that understanding comes a little later in life.
The message is clear- that there is a special bond between people and the Earth, though Silverstein doesn't isolate the reader with any kind of agenda. It's just a simple story that truly will be one to return to throughout your child's life, and probably your own.
What We Love:
Lovely Message
Beautiful Timeless Story
Great For All Ages
Simple Stylistic Images
Metrics:
Score: 9.6/10
Story: 9
Illustrations: 10
Learning: 10
Interested in this Shel Silverstein classic?
4. Go, Dog. Go!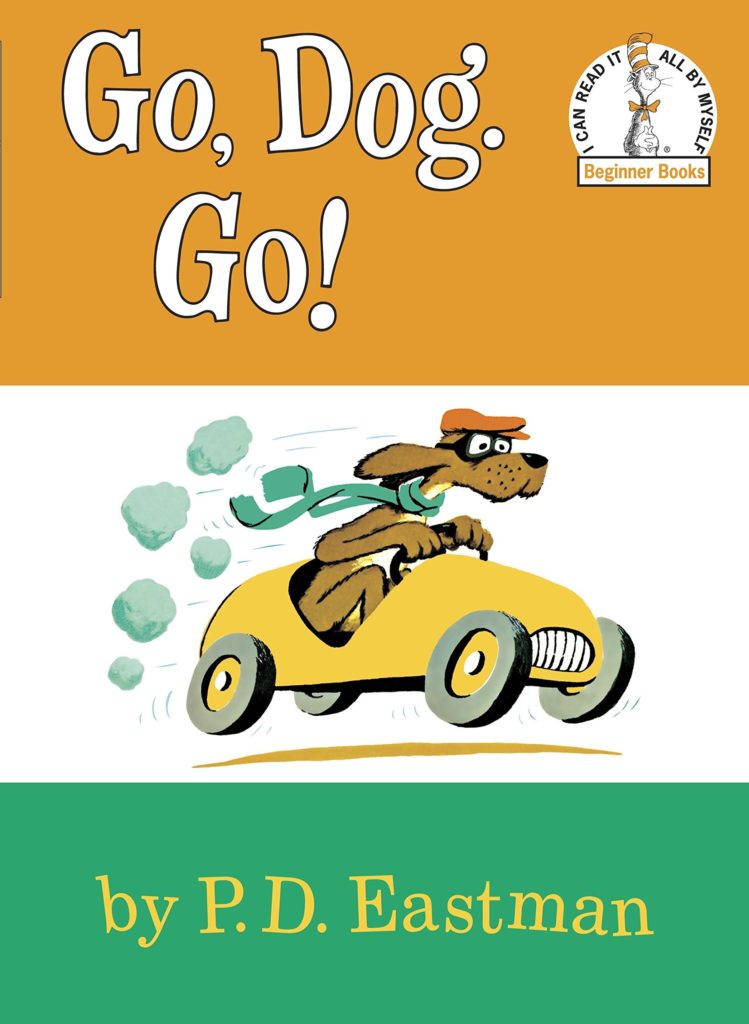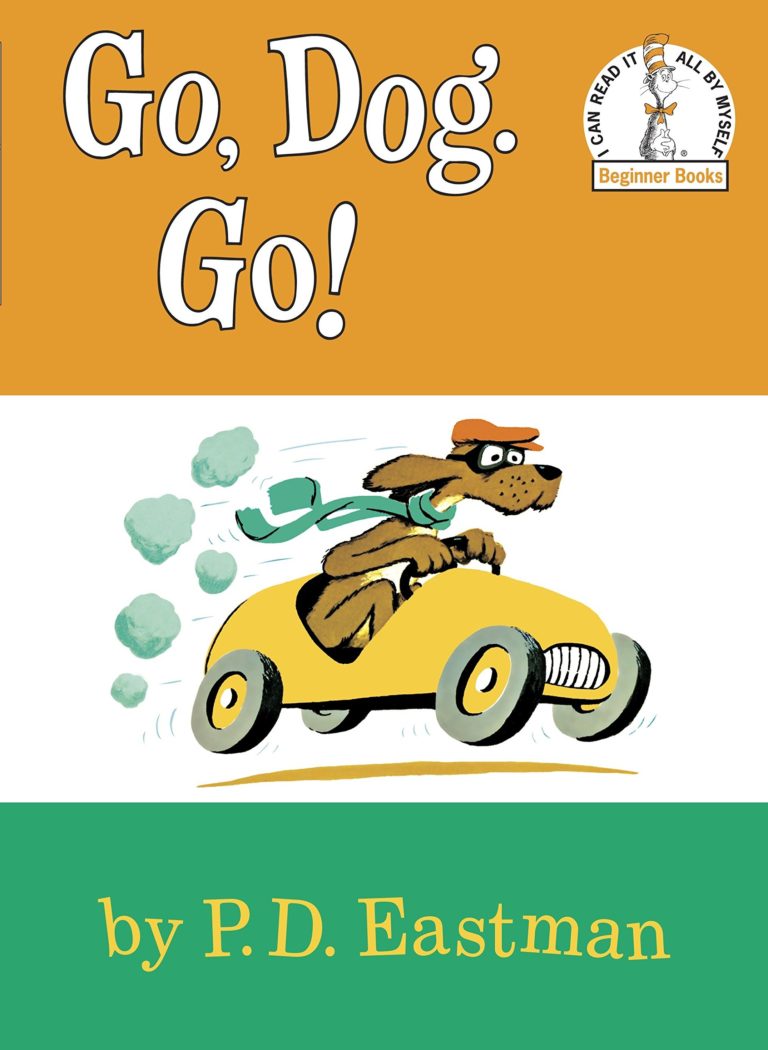 Go, Dog. Go! was written and illustrated by P.D. Eastman in 1961. The story and its illustrations are just as vivid and fun today. If you need a stimulus to teach prepositions and opposites this is a great option.
It's unclear if this story has a theme but it is a whole lot of fun to read. It almost feels like this is Eastman's answer to Dr. Seuss' One Fish Two Fish.
Eastman describes a lot of dogs on things under things and getting into a whole host of situations. The dogs are a wide variety of colors. There's a recurring conversation about a hat in the book between a pink dog that looks like a poodle and a male dog. She regularly asks if he likes her hat to which he replies that he does not (until the end). The dogs seem to like to drive in cars and at the very end, all of the dogs unite for a dog party up a tree.
It is hard to pin down exactly what makes this book fun but preschoolers love it and can't seem to get enough of the dogs. It's a lot of fun to read and there's a ton of opportunities to make this book so dramatic.
What We Love:
Great Illustrations
Highly Entertaining
Teaches Opposites
Teaches Prepositions
Colorful
Funny
Silly… who doesn't love silly?
Metrics:
Score: 9/10
Story: 8
Illustrations: 9
Learning: 10
Go, Dog. Go! in hardcover is available on Amazon Prime! You could have it in just a couple of days!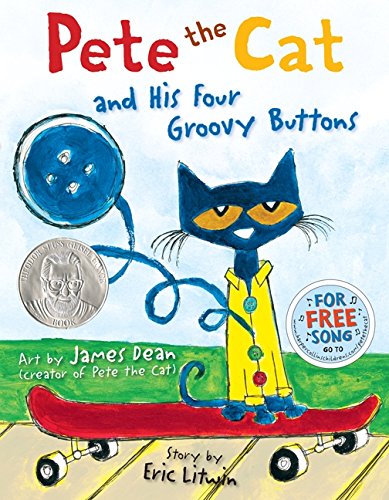 Pete the Cat and His Four Groovy Buttons is yet another Pete the Cat book. We selected this title because we love the message. No matter what happens in life carry on. Though, we would like to tell Pete that it is okay to cry sometimes! That being said it can't hurt to teach a preschooler about resilience- one of life's most important messages.
The story is a funky one to sing or rap along to. There is a call and response style built into the text so reading this book a lot of fun to do with a little one curled up on your lap or as a call and response with a group.
When Pete loses his first groovy button, you'll be sure to hear some rourous laughter followed by a super mellow response from Pete. He doesn't cry "goodness no" he just carries on grooving with his now three groovy buttons. The story continues in this way until he has no buttons left- at least no buttons left on his shirt.
Kids will love singing and grooving along to this book. You're sure to find that this one is The added bonus of this book is that it introduces basic subtraction.
What We Love:
Fun to Read
Good Message
Cute Illustrations
Musical
Introduces Basic Math Concepts
Metrics:
Score: 9.3/10
Story: 9
Illustrations: 9
Learning: 10
Kids love hardcover books and Pete's available in HARDCOVER!… On Amazon!
6. The Day the Crayons Quit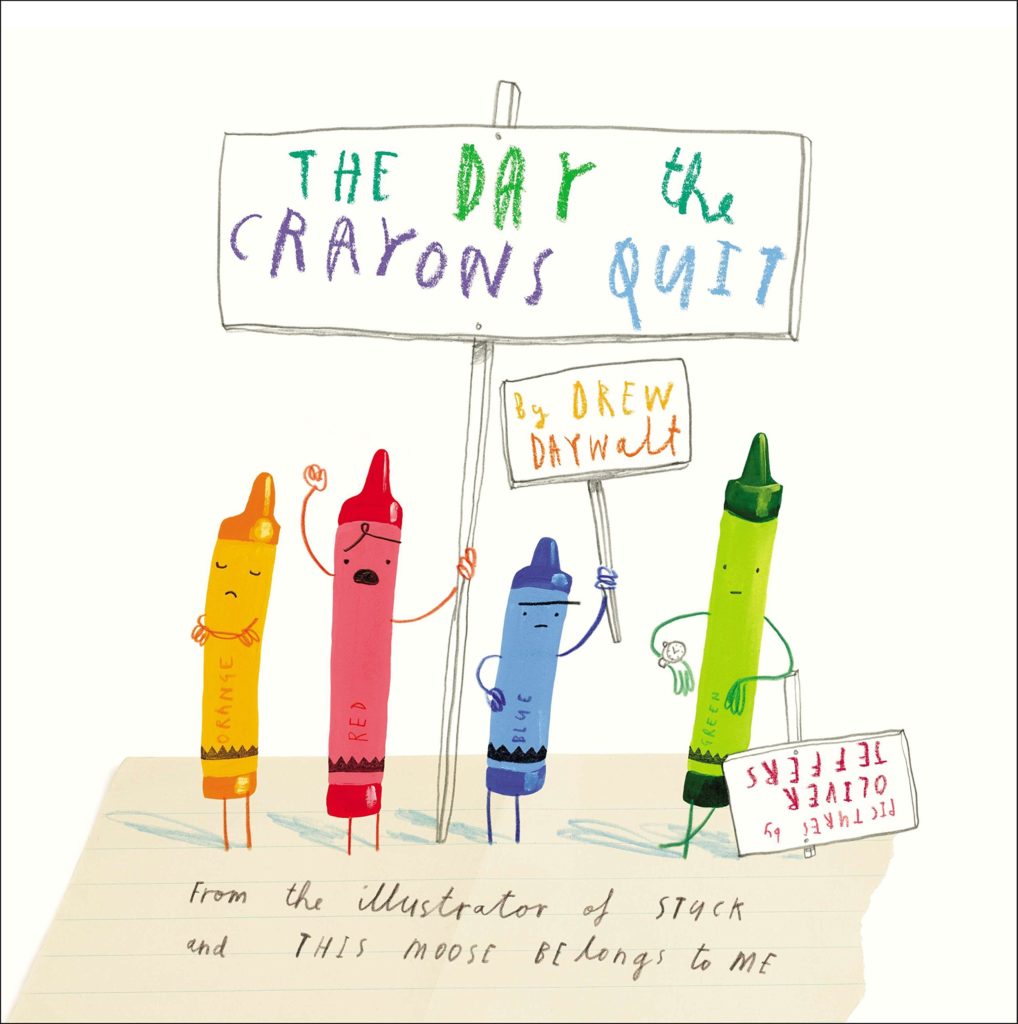 The Day the Crayons Quit was written by Drew Daywalt and illustrated by Oliver Jeffers. This is a hilarious story that is going to become an instant favorite.
It's the story of Duncan's crayons. Poor Duncan goes to reach for his box of crayons when he finds a stack of letters- one from each crayon in the box. They are each giving in a complaint letter for how much or how little they have been used. To top it off, they have all quit.
Each letter clearly has a unique personality and voice. If you like reading in silly voices certainly grab this book. Daywalt is known for his dialogue in films and that really shines here. The white crayon is feeling invisible. The blue crayon has been overworked to the point that he's too short and stubby to even see out of the box. Pink feels like it's been relegated to a "girl's" crayon and yellow and orange are no longer on speaking terms.
Preschool children absolutely think of their toys as having personalities and crayons in a coloring box are no different. This is one of those rare children's books you won't mind reading 100 times.
What We Love:
Very Funny
Good for All Ages
Whimsical Illustrations
Easy to Read Again and Again
Imaginative
Metrics:
Score: 9.3/10
Story: 10
Illustrations: 9
Learning: 9
Even parents will love reading this book!
7. Chicka Chicka Boom Boom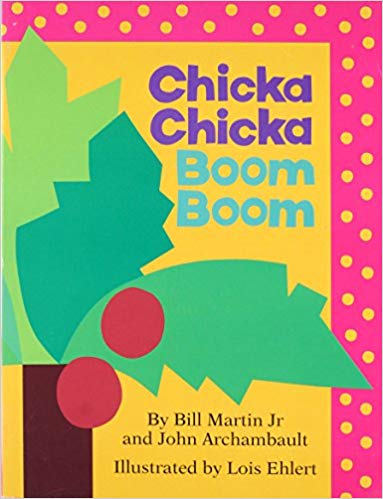 Chicka Chicka Boom Boom is a fun colorful alphabet book. It is rhyming and rhythmic at the same time. If you're feeling funky trying reading the story to the tune of your own made-up music.
The book was written by the legendary Bill Martin and John Archambault and illustrated by collage artist, illustrator, and author Lois Ehlert. It is about the letter "a" who invites the letters (lowercase) to climb up to the top of a coconut tree. As more and more letters climb up the tree grows heavier before Boom, they all topple out of the tree. The capital letters come to their rescue. Before you know it the wiley letter "a" is back at it daring the letters to do it all over again.
You may want to grab two copies of this book as it will likely be reading this one over and over again. There's even a list of all the letters in the back and your child will be sure to love touching each one as they practice reading off their letters.
We selected this classic alphabet book because it's groovy, colorful, educational, and a ton of fun.
Metrics:
Score: 9.3/10
Story: 9
Illustrations: 9
Learning: 10
Parents are buying this book over and over again! That means alot! Buy it here!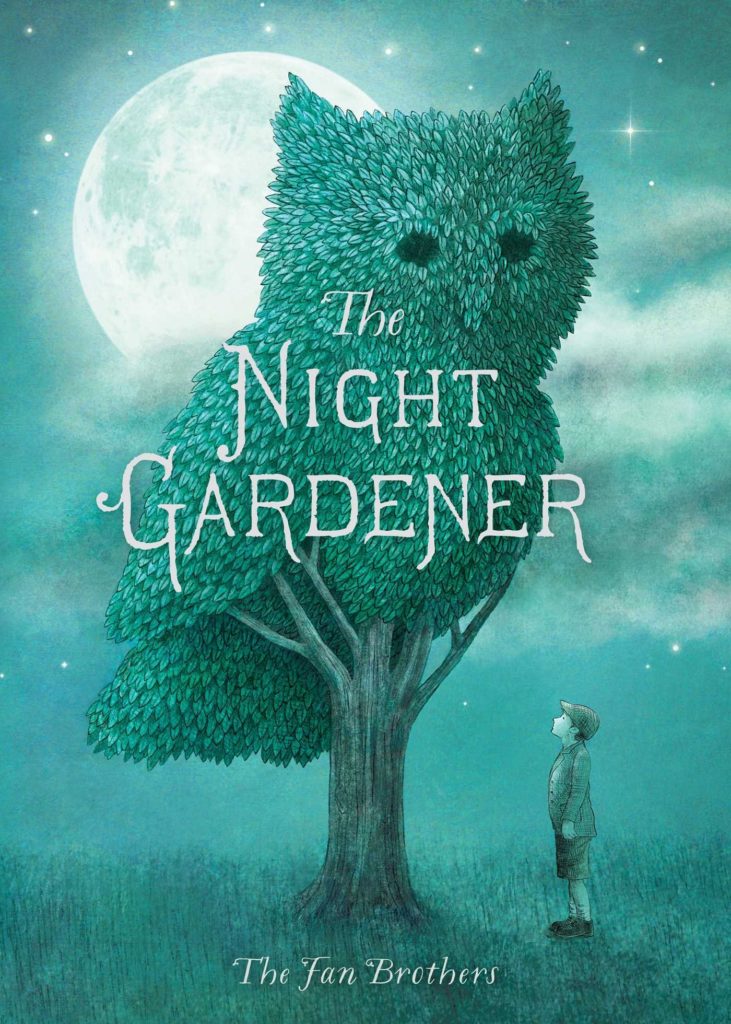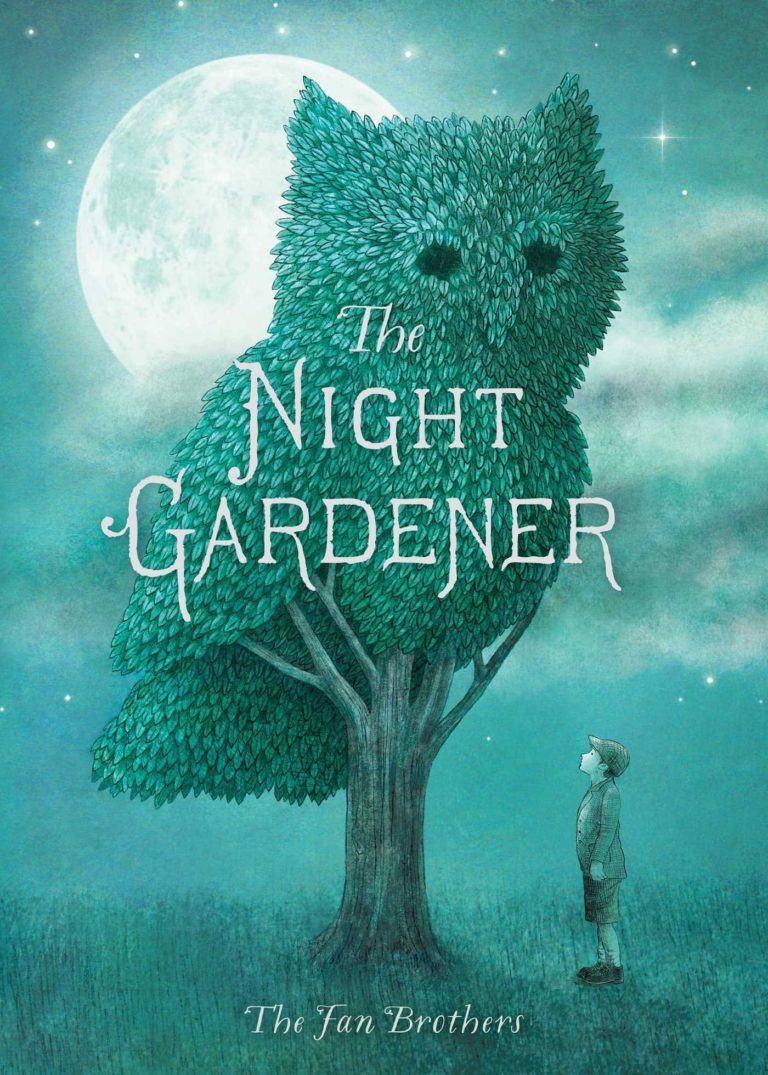 "Something was happening on Grimloch lane. Something good." The Fan Brothers have created the heartwarming story about the transformative effects of creativity, nature, and love.
An orphan boy named William wakes one day to see a spectacle outside of his window. It's a tree that has been sculpted into a beautiful owl. He spends all day gazing at this tree in amazement. Each day William along with the town awakes to find even more amazing tree sculptures which certainly do liven this sleepy town.
One night before heading to bed, William spots someone he does not recognize. It's the Night Gardener. William learns the skills of the trade and the town enjoy the beautifully sculpted trees for the remaining season. The leaves do change and eventually fall, but the town is forever transformed by the delightful contributions created by the Night Gardener.
We selected this book because the story is touching, the illustrations are amazing, and the language is simple enough for a pre-schooler to enjoy and impactful enough for the adult reading the story to also love.
We think this book will stay on the shelf for years to come.
What We Love:
Hopeful Story
Wholesome Theme
Beautiful Illustrations
Good for Children and Adults
Demonstrates the Importance of Nature, Awe, and Wonder
Lots to Talk About on Each Page
Good For Learning About Animals
Metrics:
Score: 9/10
Story: 9
Illustrations: 9
Learning: 9
Share in William's adventure with the inspiring story available in Hardcover on Amazon.com!
9. Corduroy by Don Freeman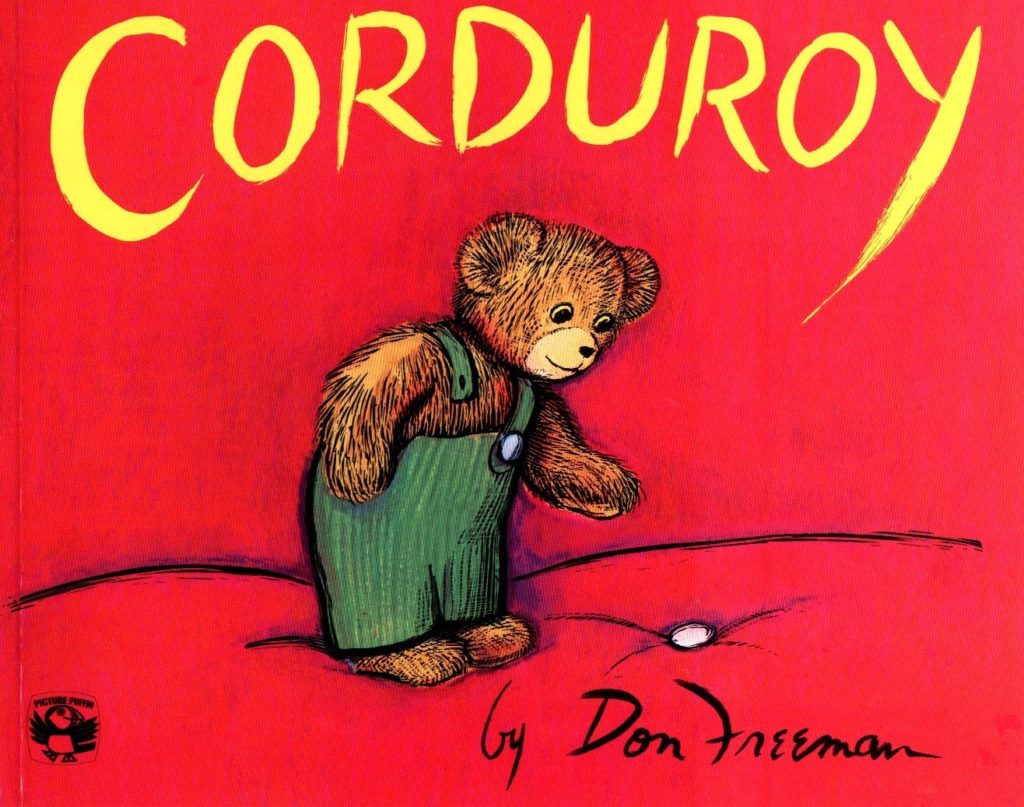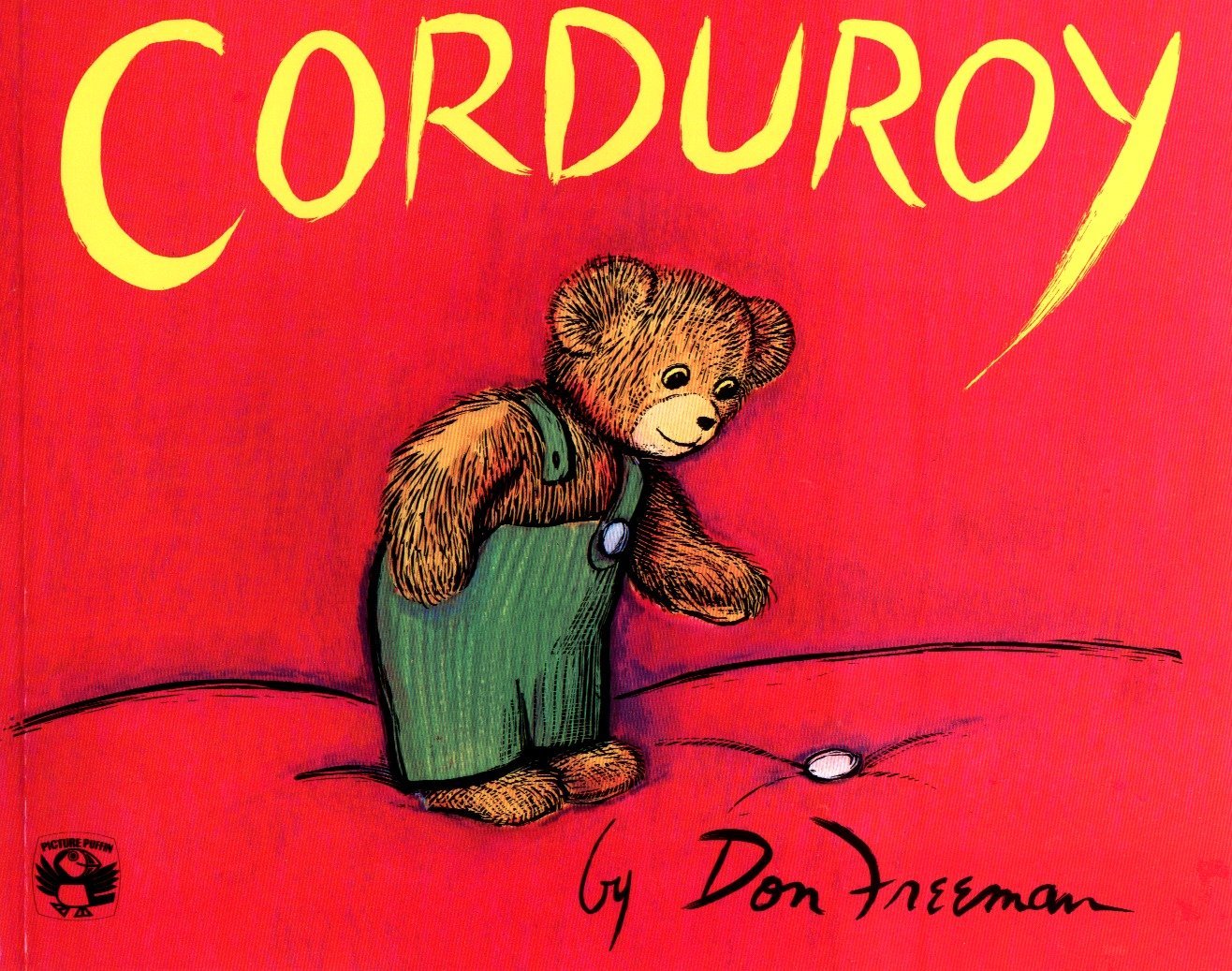 In 1968, Don Freeman wrote the classic story of Corduroy a toy bear who longs to be purchased and taken into someone's home. One day a young girl spots Corduroy and asks her Mom to purchase him for her. The Mom is done her shopping for the day and mentions that Corduroy doesn't even look new (he's missing a button). They leave without Corduroy.
To remedy this, Corduroy decides to go in search of a replacement button. He begins to explore the department store but is soon discovered by the night watchmen. The next day the girl is back and ready to purchase Corduroy no matter his condition. Corduroy finds himself in a loving home with Lisa.
This is a story of belonging and friendship. We chose this book because it's a tried and true classic, with a wholesome and beloved story. The bright illustrations are still fun to look at even today.
We think your preschooler is going to ask for you to read Corduroy again and again.
What We Love:
Children's Classic
Exciting Story
Beautiful Illustrations
Heart-Warming
Great Teachable Moments
Diversity Expressed in the Characters
Metrics:
Score: 9/10
Story: 8
Illustrations: 9
Learning: 10
What a beautiful classic! Your children will fall in love with Corduroy!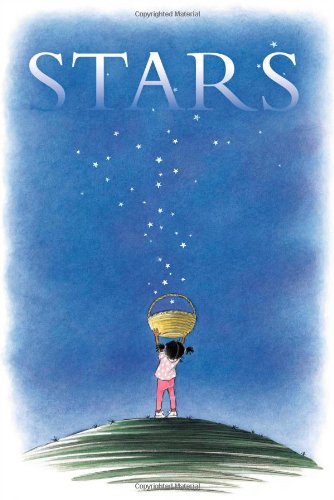 Stars is a lovely story written by Mary Lyn Ray and Illustrated by Marla Freeze. The book promotes imagination and is filled with themes about friendship, self-esteem, and more.
As you turn the pages, children are encouraged to think about stars and their significance. A star is a sign that it's about to be night time. A star is how you feel when you've done something really great. Keep a star in your pocket for days when you're not feeling "so shiny."
The author demonstrates a variety of ways children may imagine with a star. Are you a sheriff or a fairy with a magic wand? Ray then points out all of the stars of the place may be found in nature encouraging children to get outside and explore.
It is easy to connect this story with other activities. Many teachers use this book as inspiration for lesson plans and parents will enjoy all of the activities that naturally spawn just from reading this book.
We think that Stars will be loved by adults just as much as by the kids.
What We Love:
Lovely Illustrations
Promotes Imagination
Encourages Exploration
Metrics:
Score: 8.6/10
Story: 8
Illustrations: 10
Learning: 8
Amazon sells this book for a low, low price!
---
related book "stuff"