An 11-year-old girl is nearing adolescence. She may exhibit a growth spurt with evident physical changes. She may become more conscious of her physical appearance and weight. Looking beautiful or copying a certain celebrity's looks isn't uncommon during this phase. As a 'tween girl, she will need at least an hour of exercise or be active in physical sports to be healthy. It is also during this time that she is more focused on enhancing their mind and loves to challenge herself and excel academically.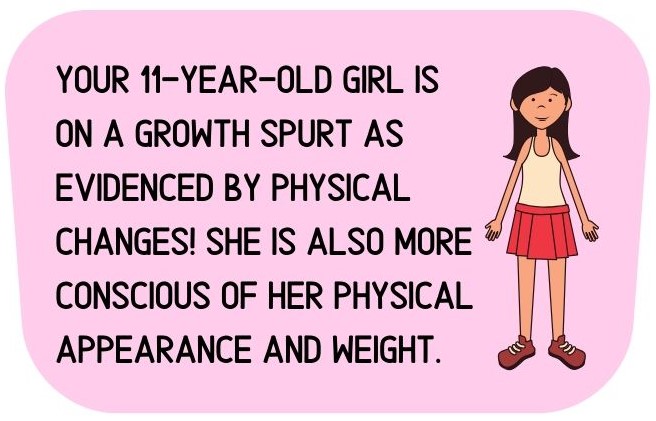 On average, teens spend around 8 hours of screen time browsing social media, causing sedentary behavior leading to obesity, high cholesterol level, heart disease, and Type 2 Diabetes. Parents need to limit screen time to 2 hours to promote an active lifestyle outside their smart devices. They may try to give their daughters child-friendly cosmetic kits to boost their self-esteem. Their minds will be exploring more complex details so giving them toys tinkering the creativity and intuition would be a good choice to divert their attention to activities that promote their well-being.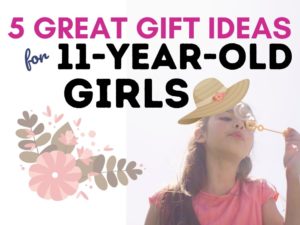 Check out our recommended gifts for your 11-year-old little lady. The selling rates apply to the products on Amazon as of publishing.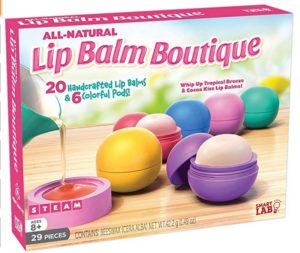 Because girls just want to have fun, this All-Natural Lip Balm Making Kit is a glam must-have for 'tweens! Boost their confidence with this child-friendly lip kit. Each set contains 6 balm circular containers, a balm mold, beeswax pastilles, gift bags, sticker sheet, and a tween-friendly user manual. Your young girls will surely have fun creating their cosmetics complete with adorable logos.
From creating lip balms, lip scrubs, and lotion bars, this is a fun activity you can do with your tween during screen downtimes. Assist them as they mix, match colors, and melt natural products to go with their balms and lotions. Using natural products such as vegetable oil and organic oils found in your kitchen, this is a great item to give your 'tweens. They can use this kit for sleepovers or a girl's night out camping on your lawn. They have the option to create multiple balm recipes from the instruction booklet such as Cocoa Kisses, Vanilla lip scrub, and sparkling lotion to name a few. Give your young girls an all-healthy and natural lip balm kit for only $22.00.
What 'tween doesn't LOVE lip balm!?! Let them make their own with the All-Natural Lip Balm Making Kit!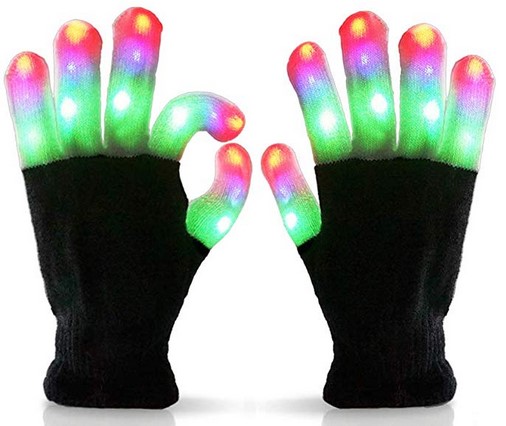 The LED Colorful Flashing Finger Lighting Gloves is a fun and creative item for 'tweens looking for something extra to go with their costumes. It's ideal for young girls who love to do dress up. For 'tweens who love to put on a good show, they can use this for their next performance. This is a fantasy-like hand glove embedded with LED lights with 6 modes and lights up in red, blue, and green colors. Each finger is covered with soft, breathable, and loose white cotton fabric. Your tween has the option to change the mode colors as combination or single solid color light.
Though this is a child-friendly item, it's best to supervise them during use. This is a battery-operated LED glove and can be replaced by locating the orange battery case inside the glove. Whether you're gifting this to your 11-year-old tween or someone who needed a little extra for their presentation, this would be an ideal gift for anyone to bring a little creativity to their craft. Get these funky finger gloves for your tween's special day for only $12.99.
Now, these are different and interesting, to say the least! Buy from Amazon.com!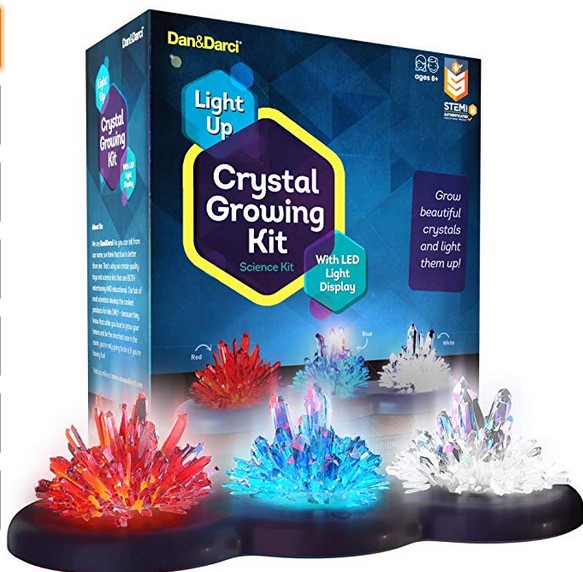 Experience a different kind of learning with the Light-up Crystal Growing Kit. Chemistry is not just memorizing 'boring' elements. This is a cool hands-on experiment to spark the interest of your tween girls in this subject. This STEM.org accredited educational toy set contains 3 containers for growing the crystals, crystal powder bags with separate red, blue, and white crystal makers, light-up display to turn crystal decors into a functional night light, 3 crystal starters, a micro-USB cable to connect to a power source, a stirrer, and tweezers. Easy-to-follow instruction manual guides your children on how to safely and effectively grow these beautiful crystals.
Your 'tween explorer can now grow their crystals in the comforts of home. Take this opportunity to bond with your 'tweens and learn at the same time during this activity. Since this includes the use of hot water, it's important to assist them throughout the experiment.
Give this as a treat for your daughter or niece today for only cost $24.99. This would be great for boys too!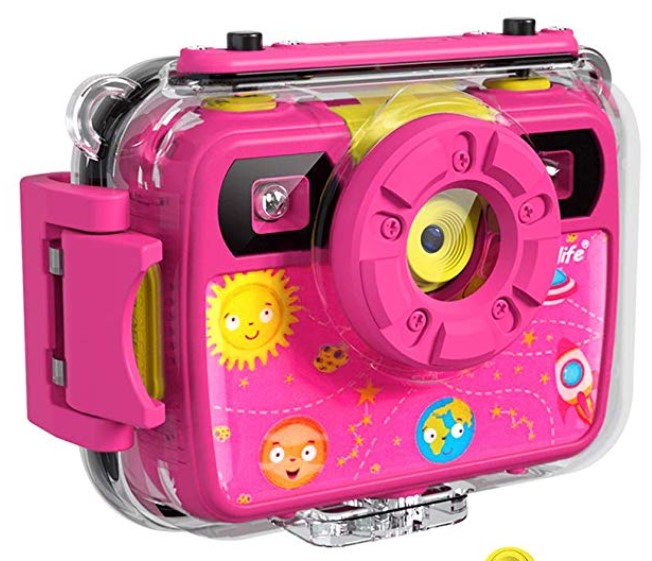 Inspire your 'tweens to look at the world with a different lens using the Waterproof Digital Cameras for Kids. This camera comes with an FHD 1080p/30fps video recorder and takes 5MP photos. Just like a regular camera, they can take selfie shots and group shots using instant shots, 5s, and 10s timers. Want to have the option of choosing from multiple shots? Use the 3 multiple shots feature.
Are the surroundings a bit dim? The night fill light feature will allow your tween to take photos even in dark settings. It's water-resistant up to 100-feet so your tween can bring these cameras during their trip to the beach. It's adequate for taking pictures of sea creatures, fishes, and other sea structures such as corals. With automatic face detection, this camera ensures that each shot taken enhances the face. Get brighter and clearer photos and videos with its strong light suppression feature so they get better outputs.
Buy this today on Amazon Prime… Receive it fast – just in time for your next beach trip!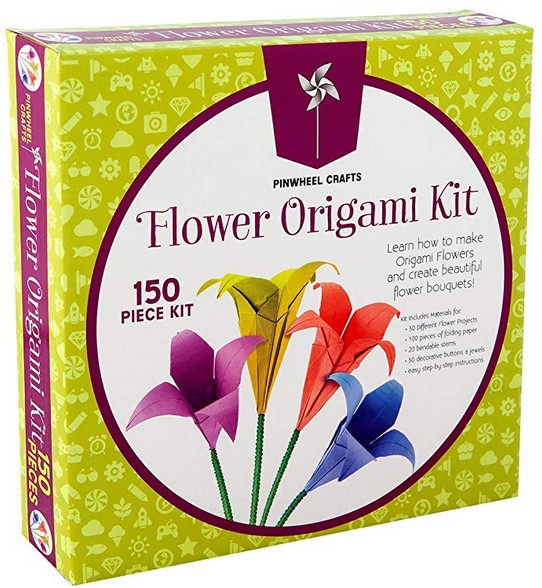 Let your 'tweens explore the art of origami with the Kids Origami Paper Folding Kit. It's time to bring out the artist within! Each kit contains 100 art papers fit for creating origami, jewels, bendable stems, and buttons for accents. There are 30 floral designs to keep your young girls rainy afternoons at home filled up!
If this is their first time, this DIY origami set comes with an easy-to-follow instruction manual on how to create beautiful origami creations from beginners to advanced crafters. It may entail the use of scissors and other sharp tools so it is best to supervise your children throughout the activity. Indoor play doesn't have to be dull. Learn the fun side of crafts with this art kit and let their imagination run! This DIY origami set for 'tweens only costs $24.95.
This sounds like fun… Order the Kids Origami Paper Folding Kit today from Amazon.com!