When the boys reach 17, they are often caught between the pressures of school and the prospect of a bright future. They start looking at life beyond high school while dealing with the apprehensions of finally entering the adult world.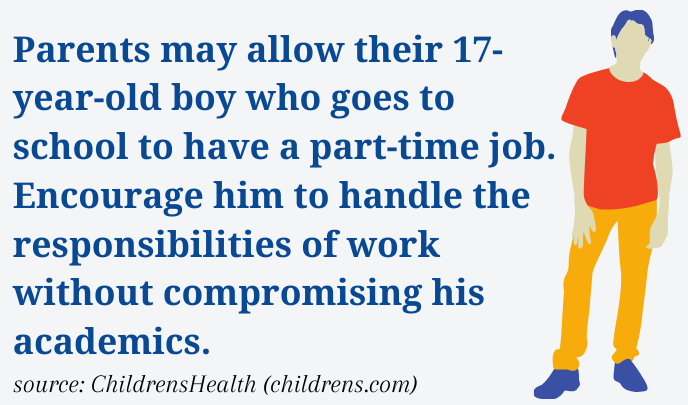 At 17, boys become increasingly eager to become independent. They will spend more time with their friends. At home, they are more likely to spend their free time alone in their rooms. While this is normal for teens, it can be a challenge to parents like you who want to stay connected and be privy to their private worlds. You might be scared they will drift apart.
One way to recapture their attention is to provide them with worthwhile pastimes and resources that support their favorite hobbies and activities. This way, they will feel like you know them. Knowing what they want can give you more bonus points at parenthood.
Gift Ideas that Can Capture their Hearts
Teens can be hard to please. But if you are looking for something that can catch their eyes and pass their standard of cool, then determining their wants and favorite hobbies can go a long way.
Your son might love the outdoors. They might be cycling enthusiasts who are always looking for ways to spend their afternoons with little adventures. Some teenage boys prefer their digital toys. Video games are quite the norm nowadays.

The perfect gift for them is the stuff that can complement their hobbies. We've compiled five great gift ideas to get you started.
1. RFID Blocking Slimfold Wallet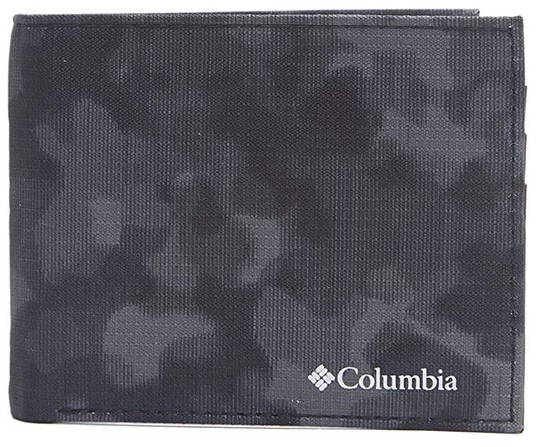 When boys reach their 17th year, they often develop an independent streak. It is a stage in life when they want to make their own choices.
As a parent, you can support this by teaching them the importance of responsibility. A handy wallet is a perfect choice. The RFID Blocking Slimfold Wallet is made of 100% polyester material with a green camo design. It's design makes it an excellent gift choice for your young high school or college guy.
The wallet features several pockets with nine card slots. The durable quality means it will last a long time. Your teenage son will surely love how he can organize his bills and cards into this slim wallet. They can slip this easily into their jean's back pocket as it is not bulky and thick.
A wallet as a gift can stress the importance of the value of money and can be a great way to set your teenager on the path to becoming a responsible, independent young man. It is a perfect gift for any special occasion.
Wallets are great gifts… Don't forget to put a few extra bucks or a gift card in it!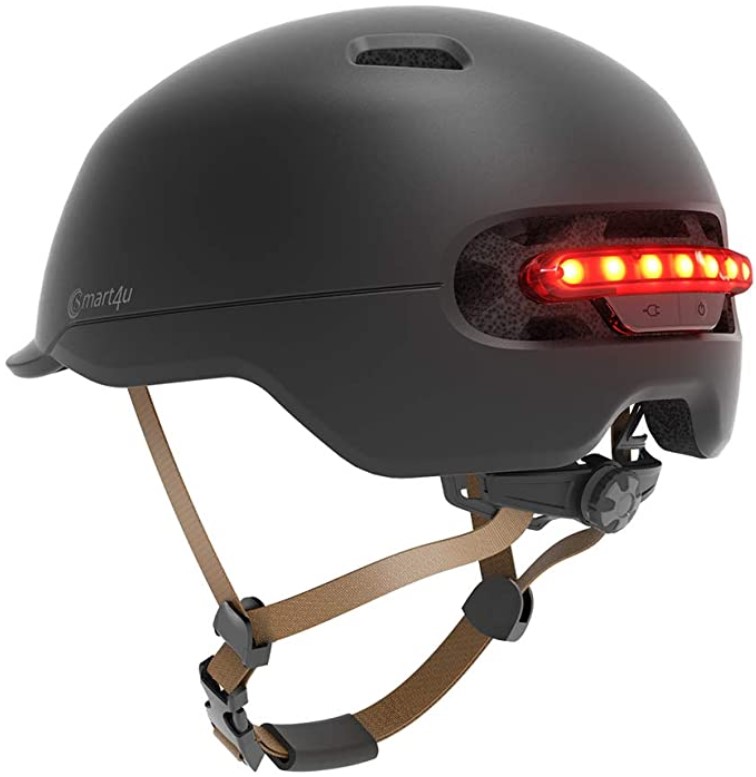 Worried about your teenage boy's enthusiasm for physical activities like biking? A Smart Bike Helmet is a the tech-advanced, practical gift any 17-year-old would love to own.
This helmet features automatic light sensation LED lighting with a built-in sensor that can detect significant deceleration. The LED taillight automatically will give off signal for about two seconds, visible at a distance of about 180 meters. They can be a great way to warn vehicles behind.
The aerodynamic design concept introduces safety and proper ventilation. The 12 vents ensure ventilation and perspiration efficiency are greatly improved, allowing your boys a more refreshing bike ride. The strap can be easily adjusted, too, making them fit snugly.
The helmet is designed with style. The streamlined brim brings in a harmonious visual experience. It can be used on bicycles, skateboards, and electric bicycles. Indeed, you can't find a better gift for your active 17-year-old boy than this!
The perfect gift for the biking enthusiast in your family!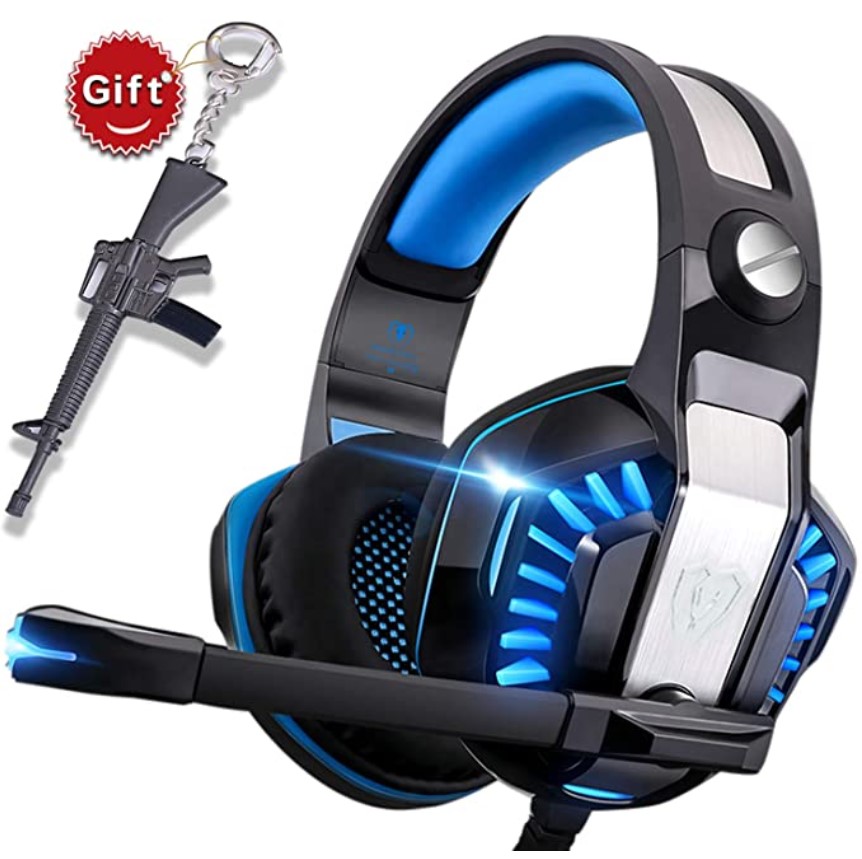 With the advent of technology, it must not come as a surprise that your teenage boys are into all kinds of gadgets. They will often be found glued to their smart devices, from laptop and PC to tablet and gaming consoles. Enhance their gaming experience with a Gaming Headset from YOUXU.
This fantastic headset is compatible with different platforms, from PS4, New Xbox One, PC, Nintendo 3DS, laptops, tablets, and even mobile phones. This gadget gives an extraordinary sound effect with its high-quality stereo sound and advanced noise isolation technology. It can bring them a vivid acoustic experience, from clear sound quality and the shocking bass effect that can capture various games sounds, making them feel as if they are in the game world themselves.
This headset comes with a noise-canceling microphone too. The soft omnidirectional mic can be fixed at any angle. It can help them communicate online more effectively by eliminating any noise in the background. It also features mute and volume control buttons.
Even better? The headset is comfortable to wear even for long periods with its high-quality signature memory foam and skin-friendly leather material.
Surprise your teenager with this useful gift. He would love you for it!
4. REMOKING RC Drone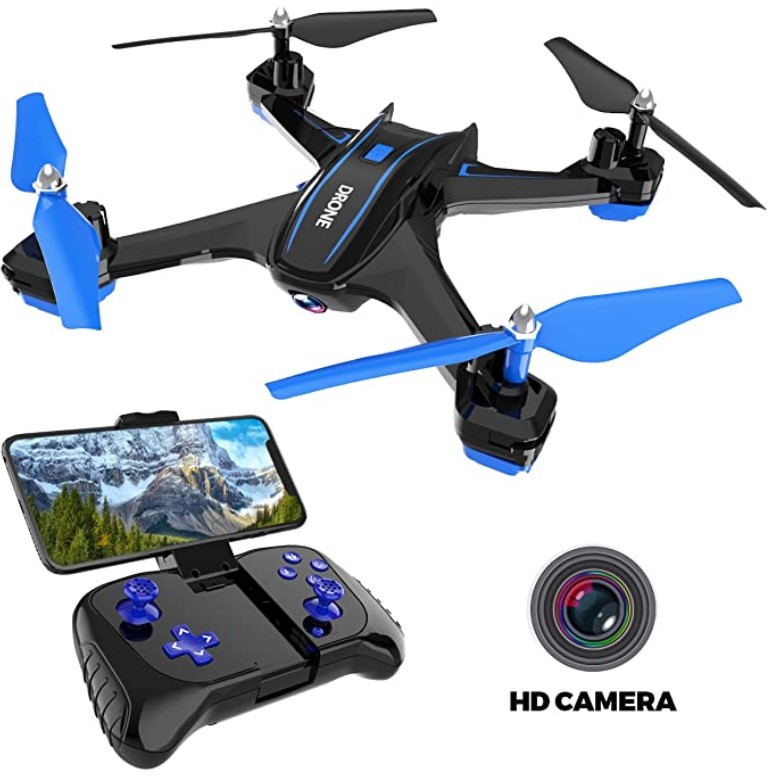 Drones have been gaining popularity nowadays. It is an excellent toy for big boys. The REMOKING RC Drone is one of those cool drones in the market that can give your teenage son an unforgettable experience.
The drone has an innovative design. It is lightweight and designed for powerful motivation, stable flight conditions, and longer flight time. It features a 6-axis gyro quad-rotorcraft that provides reliable stability, allowing the device to implement various flight movements, stronger wind resistance, and easier control.
The drone is equipped with Wif-Fi and an HD camera that allows your boy to take high-quality video and aerial photos. They can even enjoy real-time viewing from the remote control. It is relatively easy to use, too, with one of its buttons designated for take-off and landing.
Teenage boys will enjoy flying it around your yard, capturing amazing aerial views. It is an enjoyable hobby for them to have as they can enjoy the outdoors more instead of being cooped inside the house with their digital gadgets.
If you are looking for a perfect gift for your teenager's birthday, then look no further than this cool drone.

Teenagers love any kind of fashion statement! It shows in the clothes they wear and the accessories they add to complement their style. If you're thinking about giving a 17-year-old boy a gift for a special occasion, you can never go wrong with the Retro Round Sunglasses.
This fashionable pair is a cross between vintage and modern design that can go well with any style for any time of the year. It features an HD lens equipped with UV protection and protection from the glare caused by reflective light. They also usher in a wealth of other benefits, including better contrast and enhanced clarity, color perception, and eye stress reduction.
The nose pads are designed comfortably, too, making them easy to wear for hours and hours. The frame is made from high-quality materials and metal hinges that are durable for long-time use. It comes in a great form that can suit any face shape.
Whether your 17-year-old boy is partying, fishing, cycling, running, or doing any outdoor activity, these sunglasses are his go-to pair. It comes with a leather case, glasses pouch, and cleaning fabric.
For the teenager concerned with making a fashion statement, the Retro Round Sunglasses are perfect!
---
Recommendations for younger boys