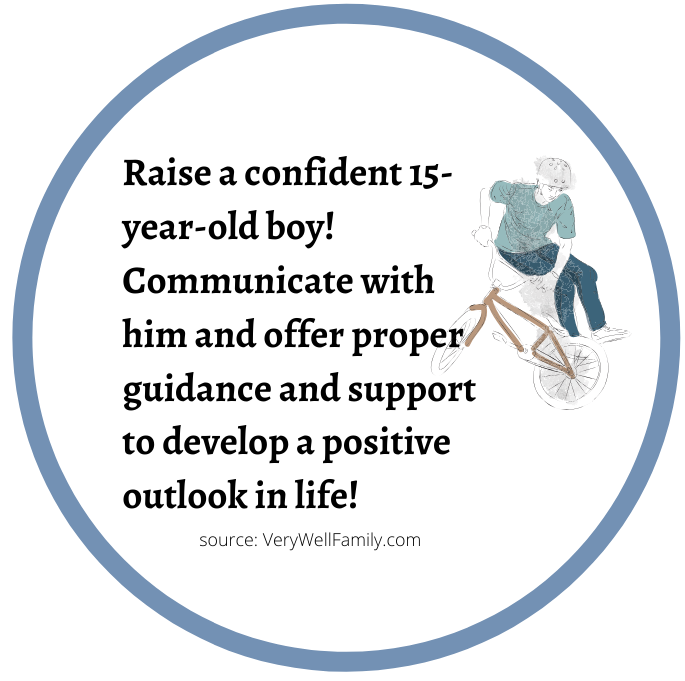 A 15-year-old boy in your home can be either difficult or exciting, and a lot of that depends on you as the parent or adult!
Fifteen is another phase in their puberty stage. Their bodies are changing physically, their minds are developing emotionally, and social changes are becoming even more evident! Muscles are growing and appetites are changing leading to weight gain.
They want things their way and will get into arguments with figures of authority in their life. Emotional roller coasters are common with teens as they face peer pressure and fulfillment of academic requirements. Looking good will be a fixation and they would want to get romantically involved.
Teens today face unprecedented issues such as depression, bullying, teen pregnancy, and drug addiction. Parents can guide their children to develop a positive outlook in life through proper communication and support. During this phase, teenagers will likely engage in physical sports such as swimming and basketball.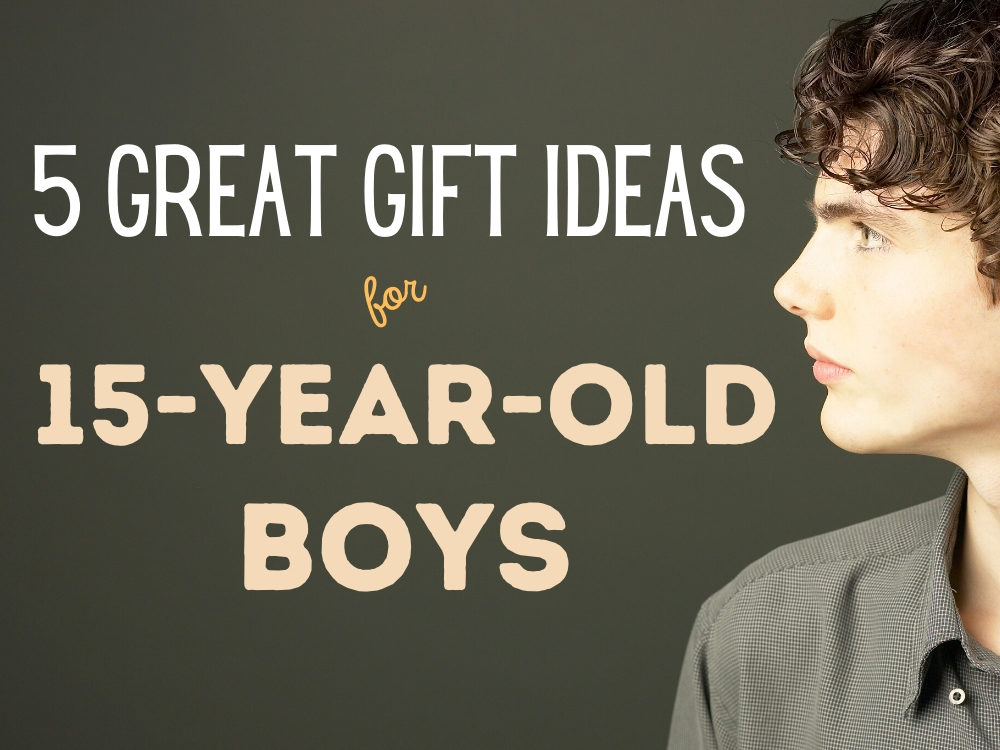 To establish a positive bond with your 15-year-old boy, you give them gifts that encourage him to become a better individual in many ways! Here are our best picks, with prices that are reflected on Amazon as of this publication.
1. 15th Birthday White Mug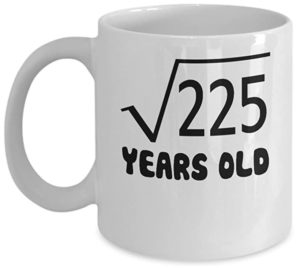 For young men to become real men, this 15th Birthday White Mug for Men gives them a good head start towards real adulthood! Mugs are a staple item in many homes. Your teenager will get the surprise of his life figuring out the solution to this equation!
This mug is made of quality materials to ensure the safety and durability of the product. The number '225' is placed inside a square root sign with a 'years old' text on the bottom. With both designs printed on both sides, he can easily see the logo whether he's left or right-handed.
This is a microwave-safe mug so he can quickly heat any liquids such as milk and cocoa with ease. If he's feeling a bit adventurous, he might find interesting mug recipes online that he can quickly create with a couple of ingredients placed inside the mug. Make this a fun time to bond with him over mug recipes that you two can create. It's also dishwasher safe so there's no need for tricky cleaning procedures.
This interesting mug is a fun item your teenage boy would appreciate. No need to break the bank to give him a valuable gift for his birthday!
Their own coffee cup – This will make a great 15th Birthday gift!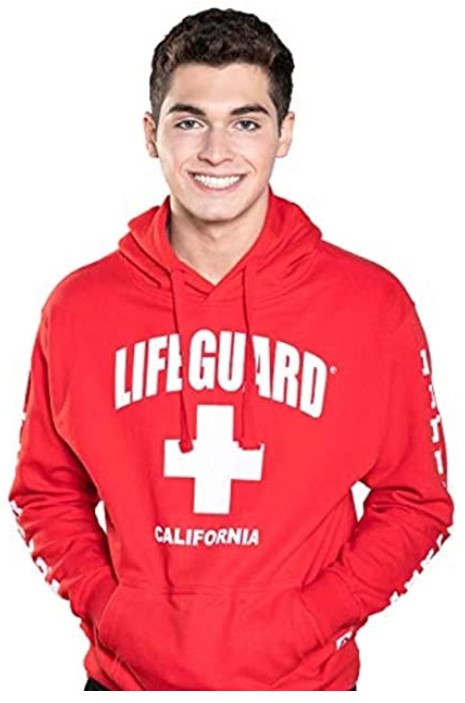 Fashion matters even when saving lives. This LIFEGUARD Official Guys California Hoodie is one way to catch attention.
This hoodie is made of 80% cotton and 20% polyester that is soft and comfortable for daily wear. The eye-catching 'lifeguard' prints are found on the front of the hoodie and on both sleeves. Whether they're taking a part-time job as a lifeguard or just sporting a good hoodie, this will be a great gift to give a 15-year-old for his birthday!
To clean, place the hoodie in the washing machine filled with cold water. Get it air-dried to preserve the integrity of the fabric. Unlike cheap printed hoodies, this one does not fade. The prints on the fabric remain intact even after many washes!
Every teenager has a hoodie in their wardrobe. This casual clothing can be paired with jeans or jogging pants. It can endure some physical abuse that comes with sports such as running or tennis. It also works as pullover clothing after a fulfilling day from swimming practice.
This is a value-for-your money purchase your teen can use for casual wear or for a part-time job as a lifeguard.
Buy the LIFEGUARD Official Guys California Hoodie for your teenager – It's stylish and fun!
3. Electronic Portable Drum Set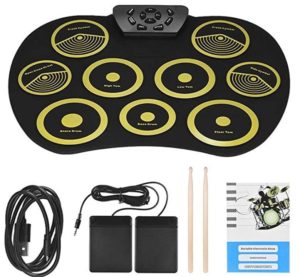 If they have a knack for music, this Electronic Portable Drum Set helps them develop their skill and work on those beats. Drum enthusiasts will find this equipment a valuable addition to their collection.
The paw print design provides an attractive backdrop set in silicon material with some plastic parts. Each set comes with an electronic drum, a pair of drumsticks, foot pedals, a USB cable, and user manual. This is a lightweight and portable electric drum that can easily be stowed in the corner of the room after use. It can record music you played in the instrument and can be connected to any smart device using the 3.5mm mp3 jack.
This is a 9-in-1 set with features such as bass drum, tom, ride, snare, ride, hi-hat, and crash delivering authentic beats similar to using real drums. While there are no built-in speakers in this device, they can use the headphone jack to connect to an external speaker. They can also use noise-canceling headphones to listen to their outputs without disturbing others.
For a good price, this drum set enables your 15-year-old boy to work on his drumming skills—and probably get booked for a few gigs along the way!
For the musically inclined 15-year-old, this is the perfect gift.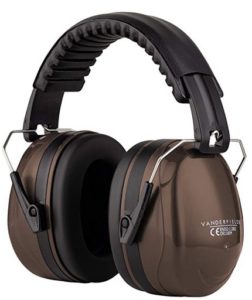 The Foldable Noise Cancelling Ear Muffs gives your 15-year-old boy enhanced focus on the tasks on hand without being bothered by surrounding noises.
The noise that comes with woodworking and the use of household tools for gardening can be agitating, and even cause hearing damage with prolonged exposure! This equipment is made of quality materials with 2 layers of noise-canceling foams set in the durable cup design. This ear muffler can reduce noise by up to 32dB to protect their ears from harmful noises.
The over-ear design ensures that it snugly fits between their heads with swivel cups for extra comfort. They can also reach into the adjustable pins to keep the bands firm over the head. It's lightweight and comfortable for prolonged use. It's foldable so it can easily be stored in a small pouch or corner of their cabinets for the next use.
With a great value of $14.99, this is a must-have item 15-year-old boys who love shooting or woodcraft making would love!
These come in several cool colors. The Foldable Noise Cancelling Ear Muffs are perfect for canceling out excessive noise during target practice or mowing the yard!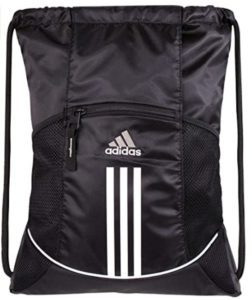 As a world-renown brand, Adidas Alliance II Sport Sackpack is a must-have for teens who love sports.
This bag is made of durable polyester dobby fit for placing clothes, keys, phones, and other items needed for the trip. This bag sports a sleek black design with some netting accents. The zipper closure keeps all items firmly tucked inside the bag hence preventing any accidental spillage should it tip over. The drawstring sling does not break easily and can withstand daily wear and tear.
This would also make a nice beach bag. If your 15-year-old boy is a beach enthusiast or a beach volleyball fanatic, this would make an ideal gift to carry his items. Sand and water easily fall off the surface of the bag protecting their items from these natural elements. For a good price, you're giving him a confidence boost so he can keep refining his skills.
Adidas, a trusted name in sportswear, will ensure your 15-year-old boy a unique and quality bag for all of their treasures!
---
Recommended for younger and older boys