Just a generation ago, homeschooling was considered fringe, and homeschooling parents were often left to fend for themselves when it came to educational materials for their kids. Their choices were generally to budget way too much for overpriced commercial materials from publishers, or to make it all up themselves. Today, though, homeschooling is much more common, and homeschooling parents have many more options.
In fact, the internet has revolutionized homeschooling. Parents and their student-children have access to all of the knowledge in the world – literally – and the number of homeschool websites for kids means no shortage of guidance. Free educational websites for homeschoolers are all over the internet, and all kinds of great, free homeschooling resources for homeschool kids and their parents.
Best Kid Stuff has listed 50 free homeschool tools that can be useful for parents. Some are educational games, some are web publications, some are videos; educational, free homeschool apps and audiobooks are there too. They're all free, and they're all backed by reputable, trusted publishers and content creators.
Also, Check Out Our Do-It-Yourself Homeschool Curriculum Sample (with full week example)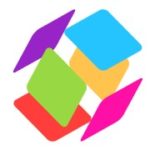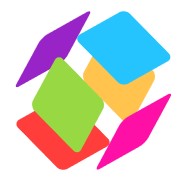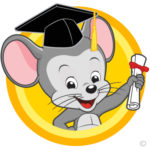 ABC Mouse is a free homeschool website for homeschoolers to use that is explicitly designed for young learners aged 2 through 8 years old. ABC Mouse provides more than 825 progressive lessons for children as they progress through ten levels starting at preschool and ending at second-grade learning.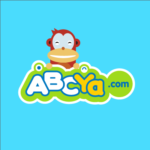 ABCya is the brainchild of two New Jersey educators who wanted to create an easy to navigate app that gamified online learning tools for homeschool students using innovation and clever educational options. Seven years after its inception, ABCya's Math BINGO rocketed to a top educational app that was highlighted on Apple's website making it one of the best homeschool websites.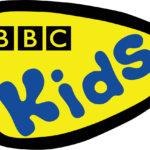 The legendary British Broadcasting Corporation (BBC) offers its innovative interactive homeschool websites for kids designed to entice children to learn about history from many perspectives. Creative activities are proved that allow young learners to meet famous people of the past or play historical games that reinforce the knowledge gained.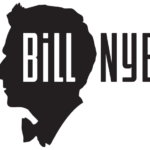 The free Bill Nye website is designed for homeschoolers with a curiosity for science and who are looking for ways to connect with the science community, as well as other students with similar interests. The Bill Nye educational site is a learning adventure that includes the original episode of Bill Nye, the Science Guy, which ran for five years in the 1990s.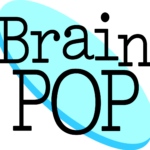 Since 1999, BrainPOP has provided creative, engaging activities to help understand the challenging concepts of the world to young learners. Innovative activities include animated movies and educational games that have been designed by educators with backgrounds in diverse educational settings. BrainPOP is available in English, French, Mandarin, and Spanish.

Choosito is a specialty search engine that is funded by the federal government's National Science Foundation and primarily used by teachers to find educational resources for student standards. Choosito's artificial intelligence algorithmic search engine helps educators and homeschoolers find the information they need.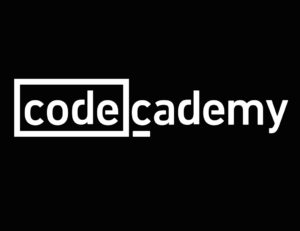 Codecademy is a one-stop online learning tool for homeschool students with a career ambition of becoming a professional coder. Codecademy provides coding programs in Data Science (SQL, PYTHON), Computer Science (CMD LINE, PYTHON), or Web Development (JAVASCRIPT, HTML/CSS). Codecademy has served upwards of 45 million students.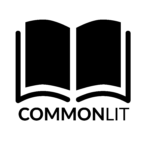 CommonLit.Org offers a reading program that is integrated into public school curriculum (over 70,000 schools) and has free online resources for homeschooling students that offers digital lessons and a method in which to track a student's progress over time. CommonLit.Org's unique learning digital lessons and videos are now available in Spanish.

Disney Junior is the Disney Company's website dedicated to young learners. The large variety of jigsaw puzzles, educational videos for homeschool, and games offer free homeschool learning sites for kids with fun and engaging content. Young learners have the opportunity to join the Mickey Mouse Clubhouse or play Jane & the Never Land Pirates.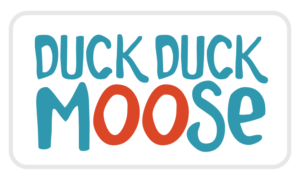 Duck Duck Moose offers award-winning online learning tools for homeschool students of toddler age. Duck Duck Moose is a member of the nonprofit Khan Academy, an organization dedicated to the provision of world-renowned educational activities that are engaging, fun, and free to help toddlers as they mature to children.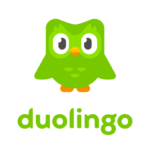 Duolingo is a fun and efficient program that makes learning a new language appealing and entertaining. Duolingo provides tools that offer personalized learning, motivating rewards, and immediate grading to offer quick gratification to mastering the lessons. Due to the popularity and effectiveness of the application, it is now available in classrooms across the country.

Exploratorium is located in San Francisco and operates as a public educational lab that offers visitors a unique experience through the reinterpretation of one's perception of art and science, etc. In the mid-1990s, Exploratorium developed mobile apps for students and adult learners to safely follow a solar eclipse, the science of music, and the voyages of discovery beneath the ocean.

Since 1997, Fun Brain has been offering dynamic homeschool websites for kids from pre-kindergarten through the eighth grade. Fun Brain provides a safe environment for children to access interactive and entertaining reading materials, videos, games, and a playground in the areas of literacy, math, problem-solving, and reading.

Girlstart was developed with a mission to empower girls in the STEM areas of Science, Technology, Engineering, and Math. Girlstart provides online learning tools for homeschool students and STEM resources to professional educators. Girlstart seeks to encourage curiosity and creativity through its varied educational plans and activities.

Glogster offers interactive, engaging virtual canvas from its cloud-based platform. Glogster provides hands-on learning experiences designed to maximize a student's creative abilities using images, graphics, text, and audio, among others. The programs offered by Glogster is now used in more than 200 countries across the globe.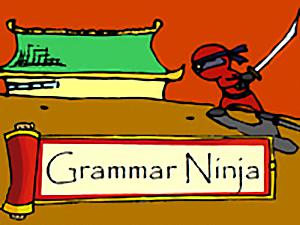 Grammar Ninja is offered by the National Education Association (NEA) for young learners from kindergarten age to the eighth grade. A student progresses throughout the game by correctly identifying parts of speech – i.e., noun, adjective, etc. Grammar Ninja is customizable with a simple sentence-creator add-on and is one of the best resources for homeschooling.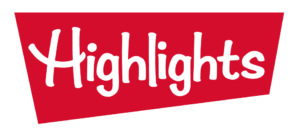 Highlights Magazine was established in 1946 specifically for children with the slogan "Fun with a Purpose." These time-proven classic educational books offer activities from the tiniest of learners to students twelve years old. Highlights Magazine continues its tradition of offering hidden pictures, fun puzzles, and school success bundled packages.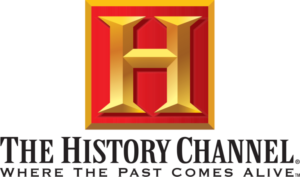 The History Channel's online presence offers the same quality history programming, new and classic shows from the channel's history. The programming provides a digital learning experience to particular topics like Appalachia, Big Foot, Hamilton, and Hot Rods, to name a few. The History Channel also provides access to the many stories that have shaped the current country.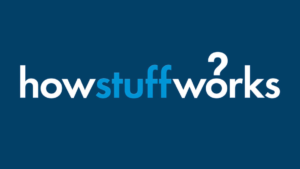 How Stuff Works provides professional insight into a variety of life and educational topics that include the automobile, technology, science, health, money, home/garden, and culture. How Stuff Works offers homeschooled students videos, quizzes, and podcasts (like Weird & Wacky) to support their educational experience.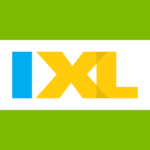 IXL Learning was created by a simple website implemented in the frontier days of the internet to provide educators with ready-made (and customizable) study materials that were shareable to other educators around the world. IXL Learning has been shown to optimize a student's performance by providing real-time data analyses to allow for the improvement of a student's reading and math abilities.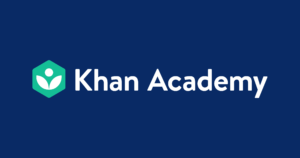 Khan Academy provides a variety of homeschool learning websites for kids from preschool age to students in the 8th grade. The available activities that are available in Math, Computers, Humanities & Arts, Science/Engineering, and Finance/Economics, plus college-level testing prep courses. The applications provided by Kahn Academy offers personalized learning for homeschool students and professional educators.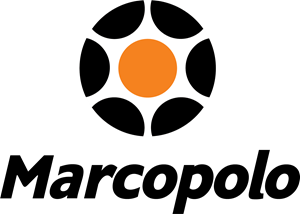 MarcoPolo offers award-winning lessons and activities for young learners in the areas of math, arts, technology, science, and engineering. MarcoPolo's program is a valuable tool for educators and homeschooling parents as it encourages more healthy dynamics between a child and their parent. MarcoPolo offers more than 2,500 educational activities and more than 425 lessons at what MarcoPolo calls their World School.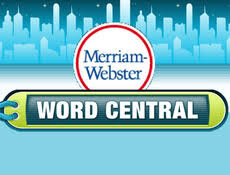 Merriam-Webster, one of the best home education resources, was established in 1828 as a reference book publisher. More than 190 years later, Merriam-Webster now provides a smart word accessible website that offers students of all ages the opportunity to build their word and language usage skills. Self-assessment games and challenges, like Robe-Bee and BIGBot, help students/parents/teachers begin to recognize the areas in need of improvement for each student.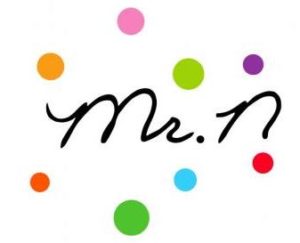 Mr. Nussbaun Learning + Fun is a resourceful complement for teachers and homeschooling children's parents that is best coordinated with traditional studies for students from kindergarten age to eighth grade. Interactive, experiential learning through role-playing games reinforce current teachings. Parents/Educators have access to useful and engaging education concepts to develop exceptional skills for young learners.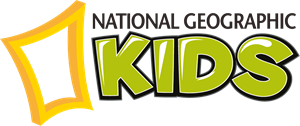 National Geographic Kids is a digital tool that complements the popular children's magazine of the same name. Young learners have the opportunity to learn, explore and experience the world through the website's wacky weekend program, brain-busting science experiments, and playing action games like Zeus the Mighty or Snowboarding Arctic Fox.

Nick Jr. is a popular offshoot from the massively successful Nickelodeon program. Nick Jr. offers games and homeschool videos for kindergarten age kids and beyond using the family Nickelodeon characters of Dora, Blue's Clues, and Thomas and Friends, to name a few. Students can choose to play matching games, search puzzles, and proprietary solve-it games.

Ology is provided by the American Museum of Natural History for kids studying the many facets of the field of science. The website's name Ology, translates to 'the study of' which is what the company offers. Interactive and engaging content is available in physics, zoology, the earth, the brain, biodiversity, water, marine biology, to name just a few.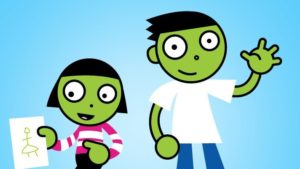 Another homeschooling platform is PBS Kids which offers young learners games and videos from the channel's beloved series like Clifford the Big Red Dog and Arthur. The website provides access to educational e-books from Caillou and Elmo for kids and picnic recipes for parents of homeschooled children. WordGirl builds vocabulary skills, while The Cat in the Hat offers engaging learning experiences for science students.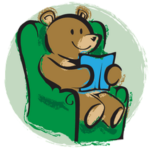 Reading Bear offers free homeschool websites for kids that systematically develops the rules and concepts of the written English language. Videos or slideshows demonstrate new phonic concepts using technological innovations and engaging content to young learners who are just learning how to read. Videos and quizzes test a student's understanding and helps guide the student to future success.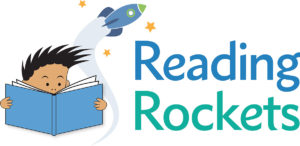 ReadingRockets, a top honor winner of the Library of Congress Literacy Awards program, provides free educational resources to assist young ones (pre-kindergarten to third grade) in becoming better readers. Parents of homeschooled children will find a guide to teaching the concepts of writing and reading from this valuable reading education site.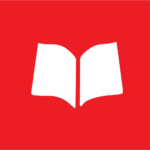 Scholastic Magazine is a publicly-traded company that was established in 1920, nearly 100 years ago. Scholastic offers engaging educational delivery methods that encourage personal achievement through the development of each student's literacy abilities. Academic apps and games are designed for students aged 3 through 12.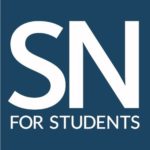 Since 2003, Science News for Students provides free access to award-winning science news that is easily located as it is indexed into age-appropriate categories through its award-winning website and science magazine. The content is written to the level of the reader and customizable for classroom educators.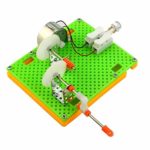 Science Toys provides a comprehensive and informative website for students studying science. There is a plethora of information regarding microscopic things, small computers, electronics, explosives, and gut reactions. For a hands-on experience, the SciToy catalog offers inexpensive 'at-home' kits and projects.

Scratch is a program that allows your creative minds to learn to program their own stories (that are interactive) to share with the Scratch community. This no-cost option offers specialized guidance for parents and educators in more than 140 countries and 40+ languages. Students have the option to select from a variety of activities as they learn to code.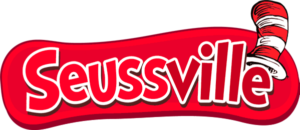 Seussville is the digital presence of the beloved children's author, Dr. Seuss. Students work through their studies, progressing their way through games and activities that bring to life the characters from the Cat in the Hat and Green Eggs & Ham, to name just a few. Parents and educators can find insightful tips and guidance for helping students get the most from all Seussville has to offer.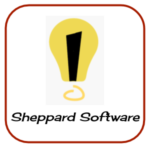 Sheppard Software provides a digital educational platform that makes learning fun for learners of all ages – from preschool through adulthood. Sheppard Software includes activities to teach about science, animals, geography, reading, and math, among others. The Sheppard Software website boasts a number of visitors that exceeds 20 million.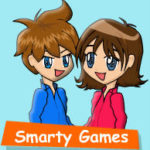 Smarty Games is a digital education website that offers free, engaging content in the areas of math fundamentals and language arts/reading. The site is KidSafe Certified and delivers games, puzzles, flashcards, and memory games to teach young learners how to manage money and even tell time.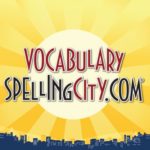 Spelling City offers vocabulary confidence-building activities and lessons specifically designed for children being homeschooled. Included in the customizable gameplay are projects regarding phonics, spelling and vocabulary development, engaging educational games, and exciting self-study options. Progress reports are issued regularly.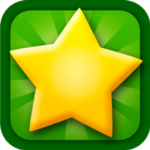 Starfall Education was established in 2002. Starfall Education's interactive learning content is free to students learning to read, to understand language arts, and to master math. The varied audiovisual, multi-sensory options are geared for students from preschool through the third grade. The resources are regularly used in classrooms and by homeschoolers.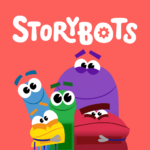 Story Bots is the digital website of Netflix's wildly popular programming giant, Ask the Story Bots. Story Bots answer a child's most pressing questions (presented by celebrities) like 'Why can't we eat dessert for every meal?' They offer Story Bot books and music options to keep the most curious student busy for hours.

Storyline Online is an award-winning children's literacy website that is dedicated to inspiring a lifelong love of reading to each child. The educational website is viewed by 100 million viewers each year and offers children's books narrated by celebrities (i.e., Annette Benning, Kevin Costner, etc.) and professionally illustrated to engage young learners.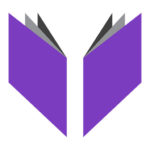 Storyplace was established in 2000 and is a free, online educational resource that is used by educators and parents as a digital preschool library that offers engaging activities that are accessible digitally on a computer or another digital device. Storyplace uses five activities to raise a lifelong reader through – writing, reading, talking, singing, and playing.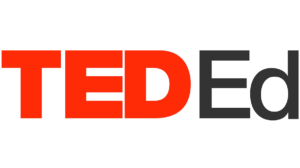 TEDed is a digital platform that offers TED talks to young learners about countless subjects regarding how to be a coder, or why arthritis has yet to be cured. Additionally, TEDed encourages youth to refine their own unique ideas and offers a viable platform to share these ideas with other TEDed members or viewers.

The Learning Station was the brainchild of professional educators (early childhood education & music) and is among the top educational music-related websites across the globe, with more than 30 award-winning video/audio releases. The Learning Station has created hundreds of children's music videos that are now a part of the young learner's curriculum.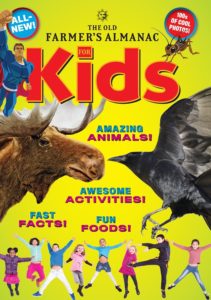 The Old Farmer's Almanac for Kids brings to digital life a publication that has been bringing practical, applied science and knowledge to people for more than two centuries – since 1818. Students have the opportunity to explore the concepts of moon phasing, weather, and the night sky (to name a few) using original interactive videos, games, and books.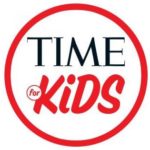 TIME for Kids is a digital educational platform that seeks to empower and inspire creative and curious minds to the field of journalism. The available grade-specific content (including current topics) is designed for young learners between kindergarten through sixth grade and is currently read by more than 2 million students.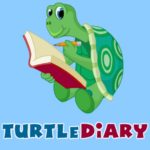 Turtle Diary provides an award-winning education collection of activities, worksheets, videos, and lessons that provide a wonderful complement to a young learning curriculum. Turtle Diary's program uses technology to develop a customizable study plan for early learners being homeschooled or in traditional classrooms.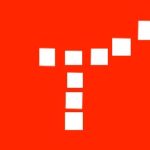 Tynker offers a multitude of educational games, videos, and activities (for children five or older) with a keen interest in learning to program a computer and code. The digital website offers coding lessons and activities for students in high school should they wish to learn 'real-world coding.'

XtraMath is a nonprofit organization that is a math-related digital platform that offers activities and lessons that help students master math facts and fundamentals, with no fee. Homeschooled students can choose from many engaging lessons that help young minds master the basics of math.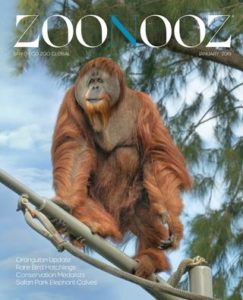 ZooNooz is the online magazine of the San Diego Zoo, offering all kinds of information and articles about animals, plants, climate, and more. It's a fun and simple online resource, with colorful pictures and clear, readable text for kids.
---
Related:
The 10 Best Educational Apps For Kids
Best Educational Toys for Toddlers