It's no fun being trapped inside during the winter. Your children might be longing for the warm summer days again when they could run and play in the backyard or swim in the pool. Do not fear we have 50 activities that will get the kids up off the couch and out into the fresh winter air!
It's important to wear lots of layers when playing outside. Even though the fresh air is good it can also be dangerous if the temperature too low. You have to keep in mind that it is not a good idea to go outside in extremely cold conditions for prolonged periods of time so be sure to check the temperature before you take your family outside.
50. Build a snowman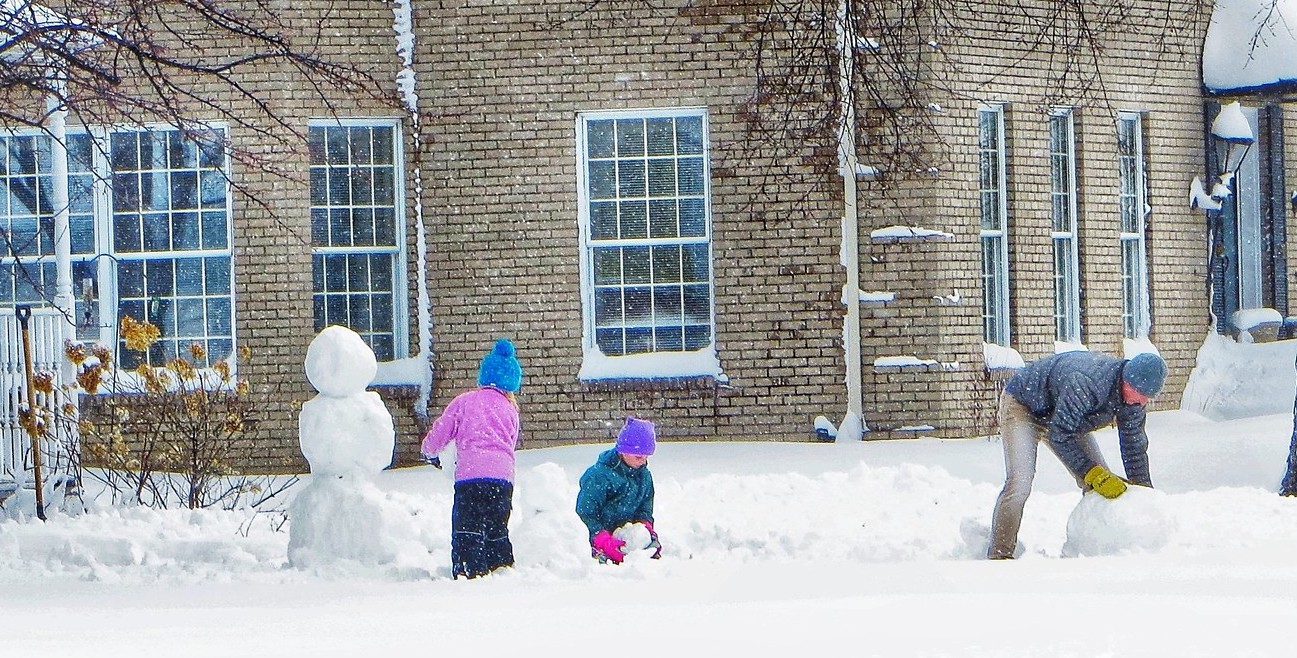 Building a snowman is a fun way to get your children to work together to create a masterpiece. They will be able to add whatever they want to their new wintery friend.
49. Snowball fight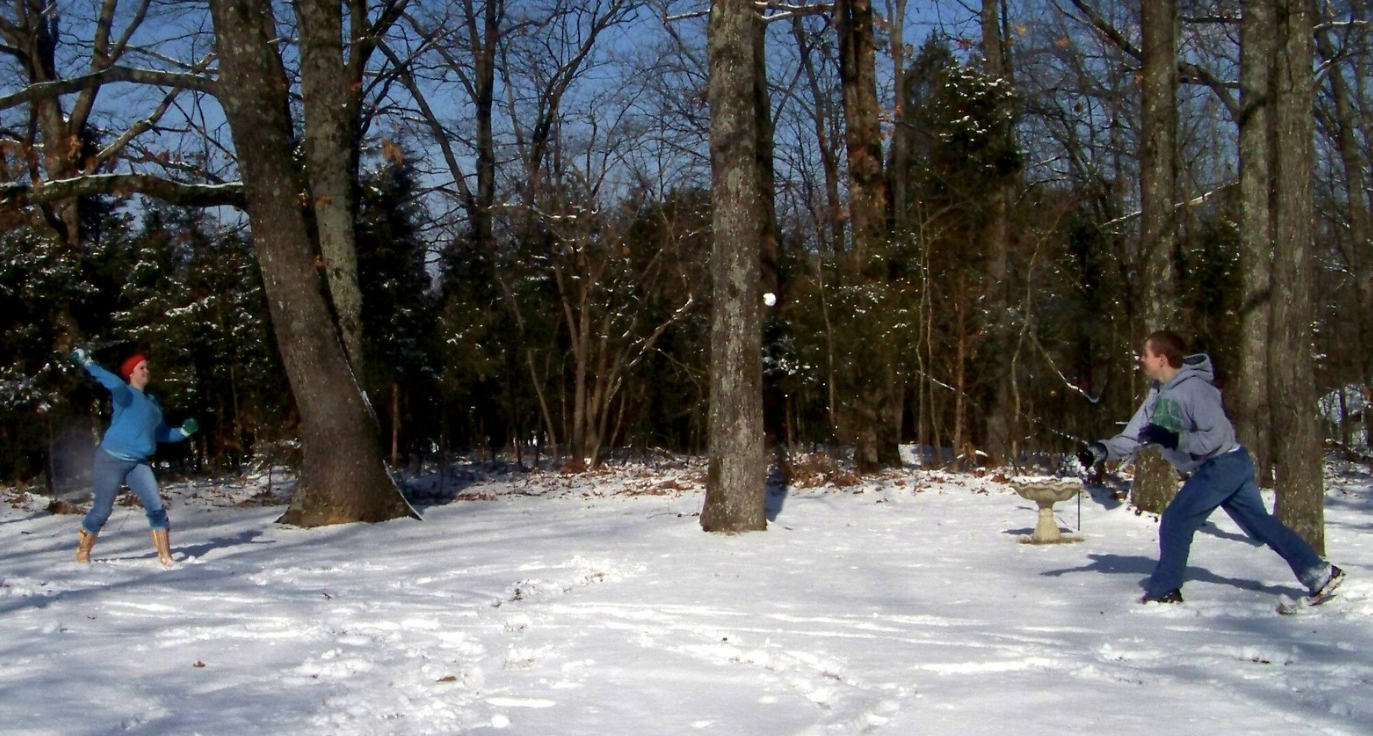 Have your kids gather up all of their neighborhood friends and have a friendly snowball fight.
48. Sledding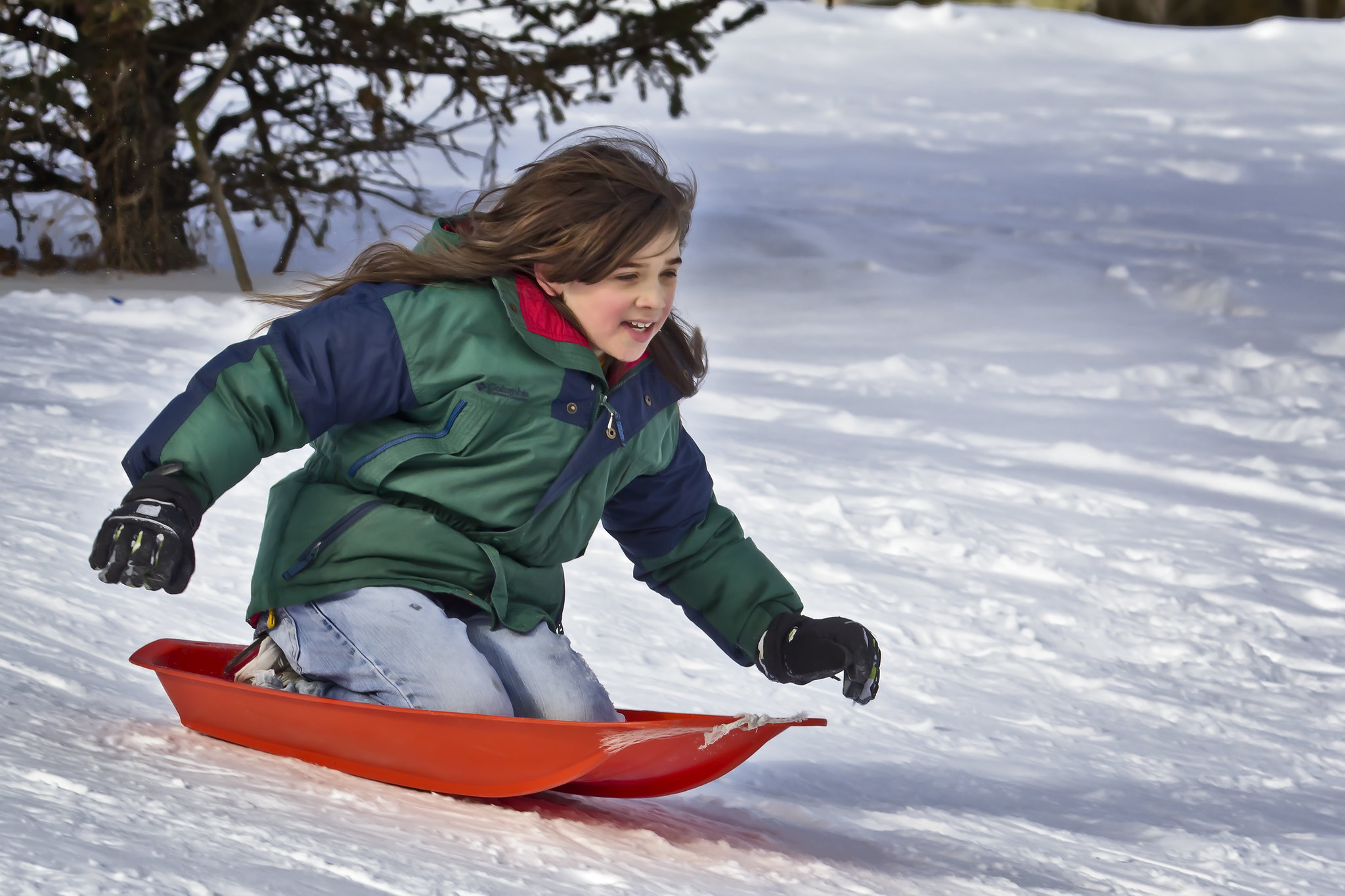 Dust of the sled and head to the nearest hill. Your kids will have so much fun speeding through the snow with their friends.
47. Jumping Jacks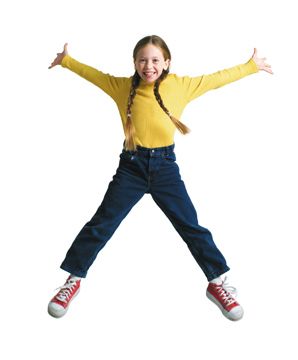 If your kids have a lot of energy built up get them outside and do some jumping jacks. They are a great way to be active and the fresh air is always an added benefit.
46. Scavenger Hunt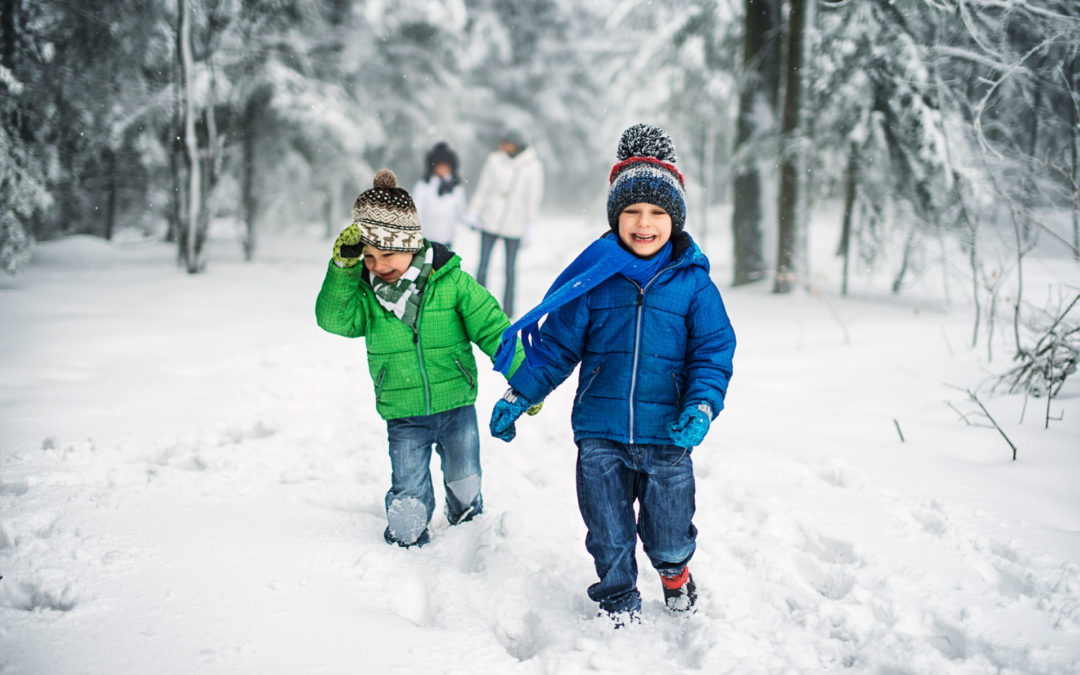 Make a list of items that can be found outside in the winter and have your kids run around and check them off. Check out these awesome ideas from wondermom wannabe for some inspiration.
45. Bonfire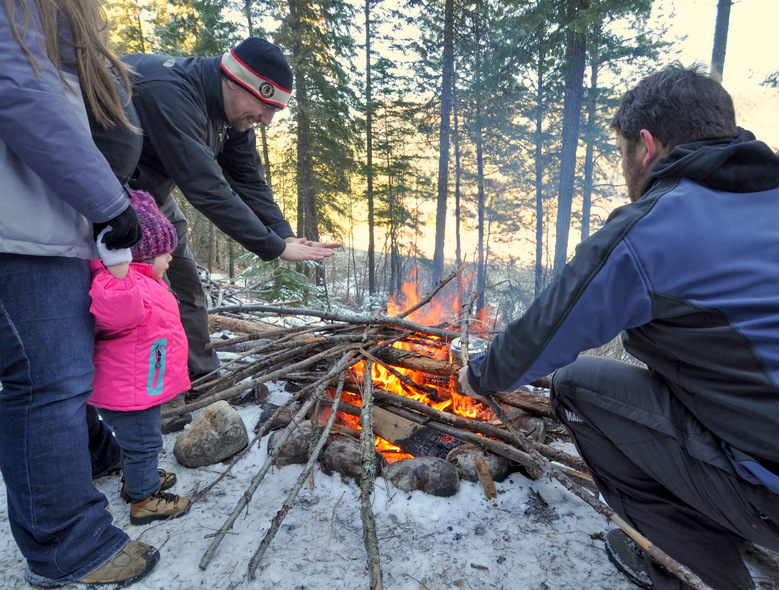 Nothing is better than sitting around the bonfire singing or talking about the day with your family. Plus, it's another excuse to make s'mores and who doesn't want that?
44. Snow Angels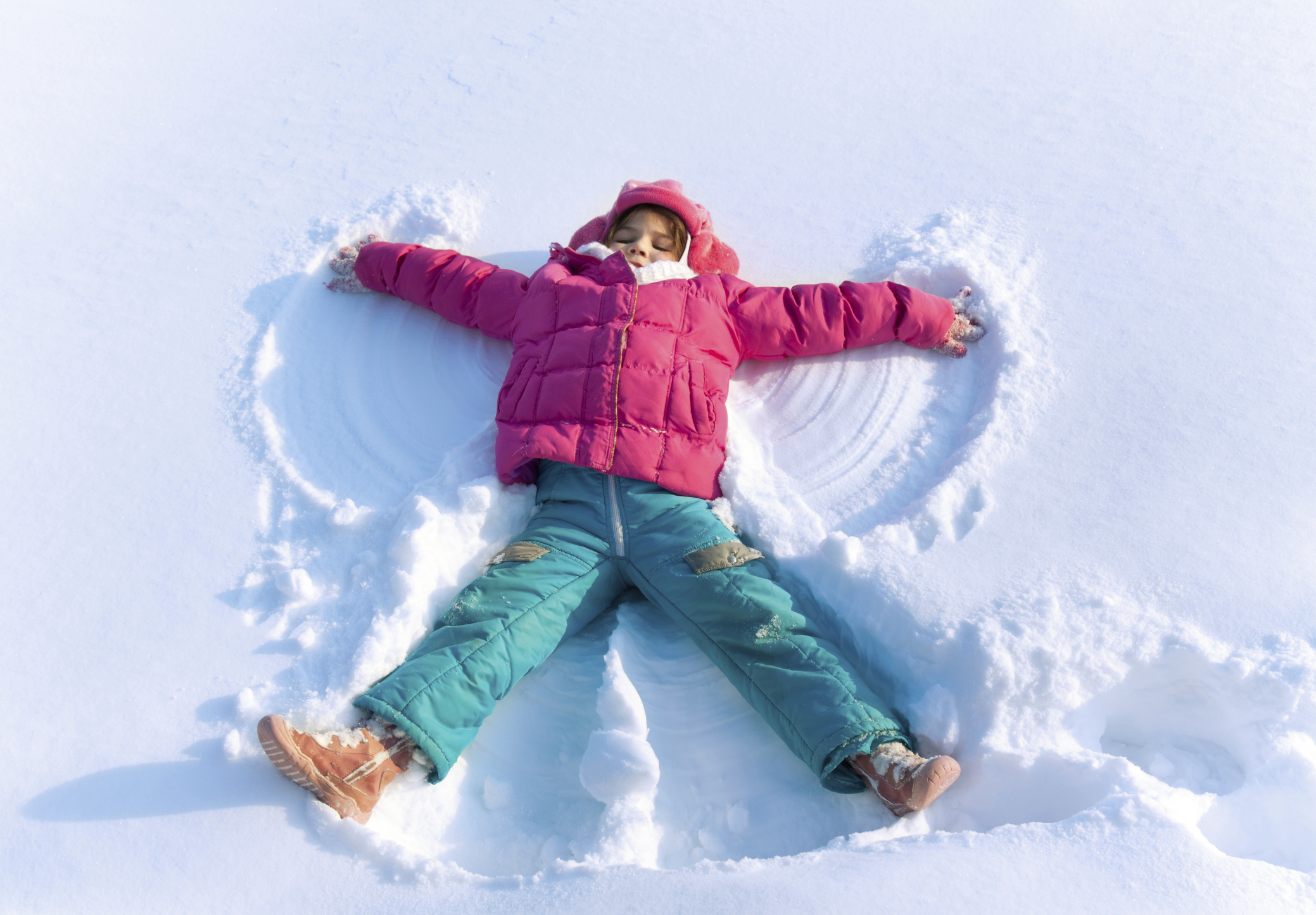 It is so freeing to hold your arms out and gently fall backward into a soft pile of snow to make a snow angel.
43. Take the dog for a walk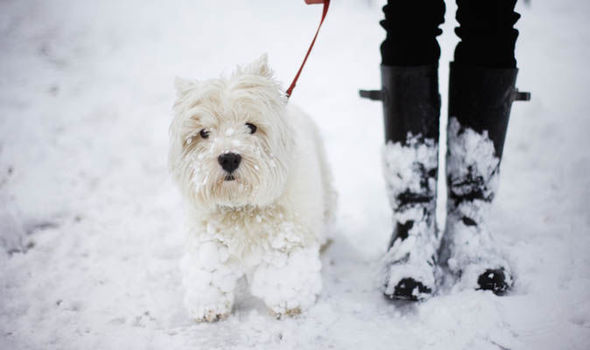 Your four-legged family members will want to get out of the house as much as your children do. Bundle the family up and head to your favorite park or just simply walk around the neighborhood.
42. Make snow sculptures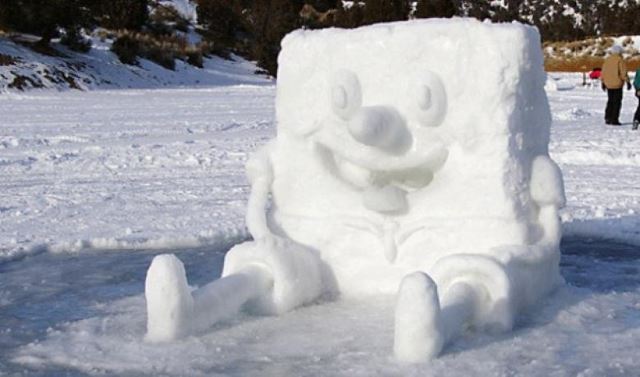 You can have a contest to see who can make the best sculpture using only snow and their imagination.
41. Smash Icicles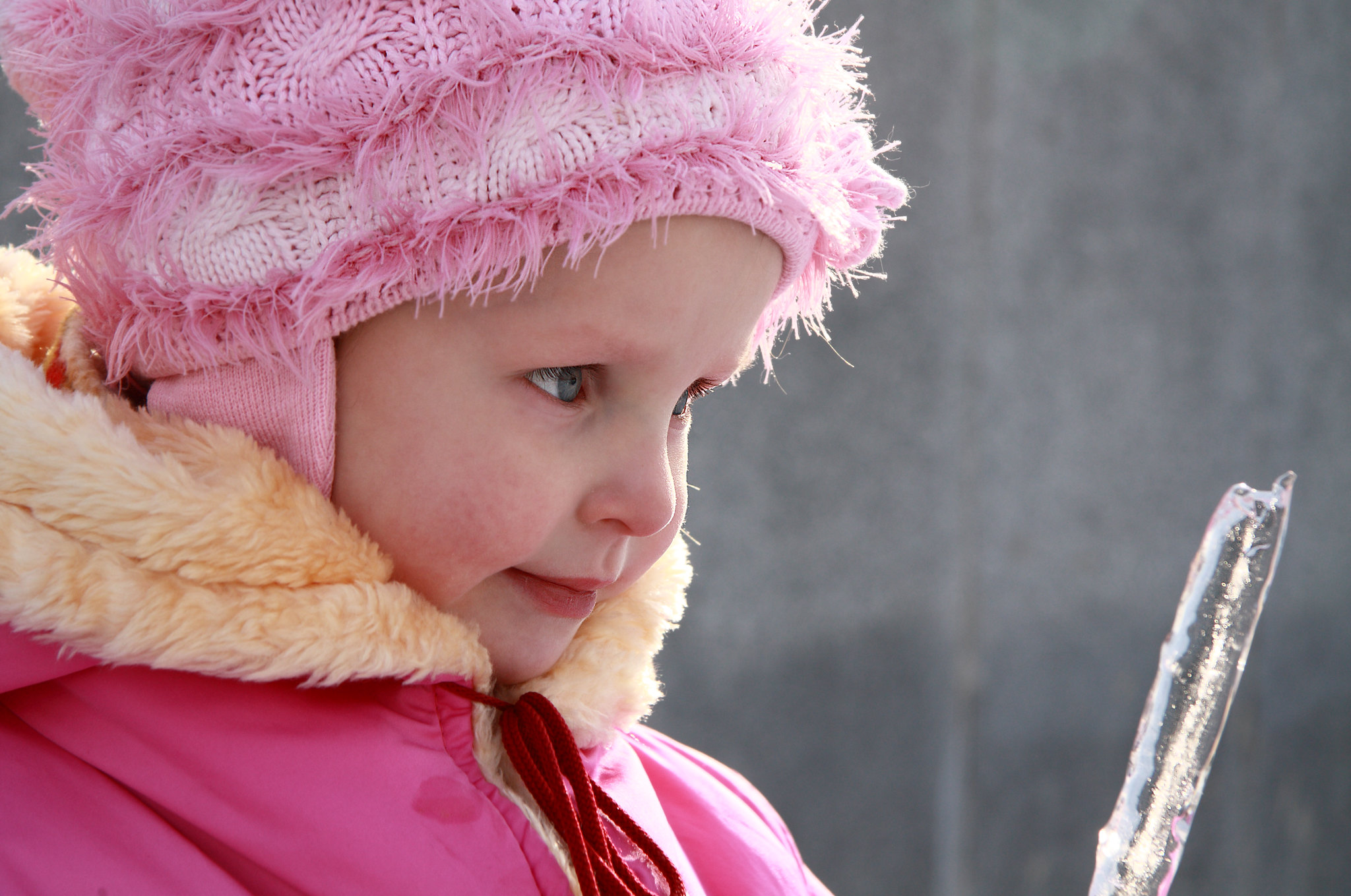 Let the kids run around the house and knock icicles off the side of the house. They will have so much fun watching them fall and smash on the ground.
40. Go to the park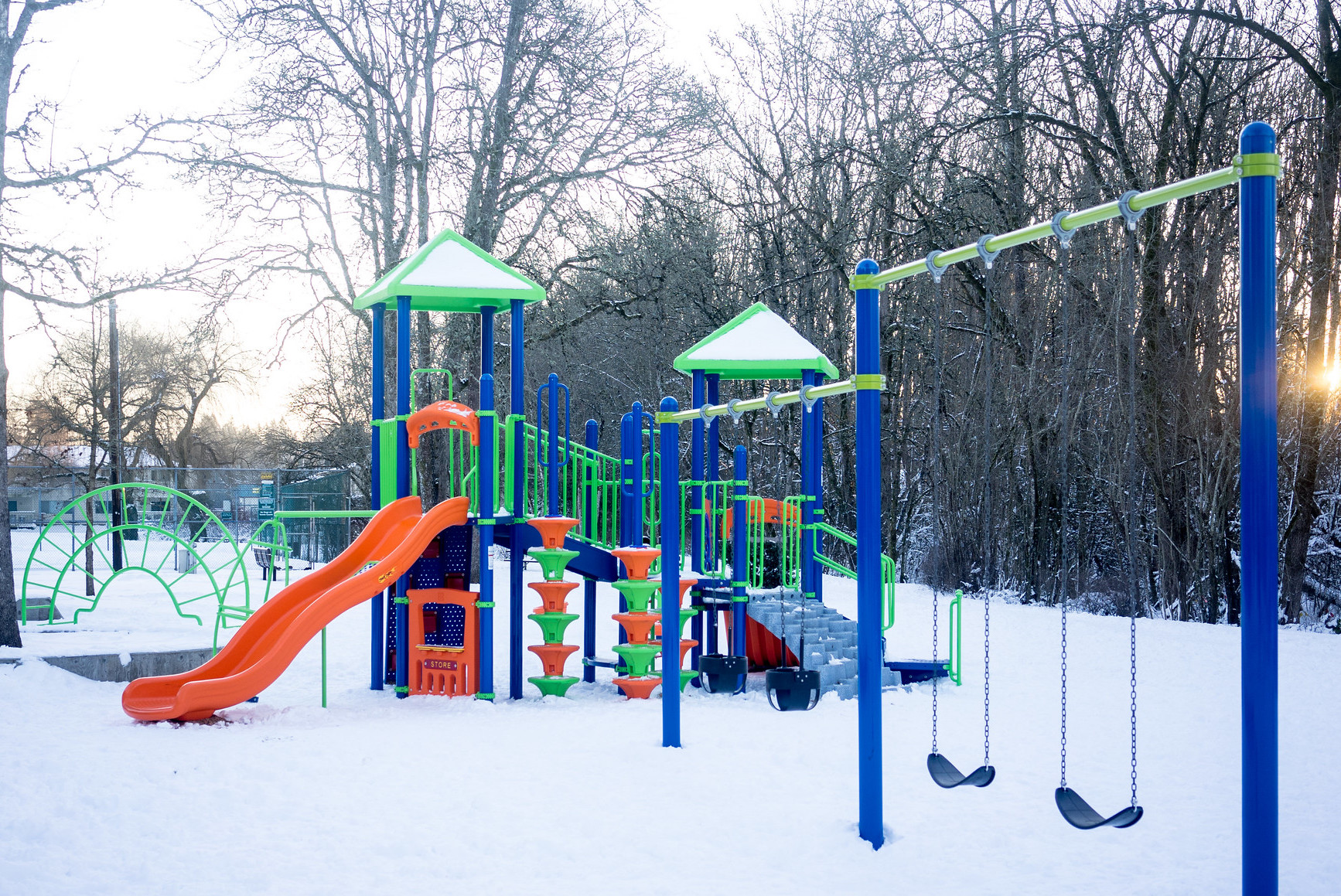 Going to the park can be a lot of fun in the winter. They can still play on the playground and also have fun having snowball fights and building snowmen with other children as well.
39. Snow ice cream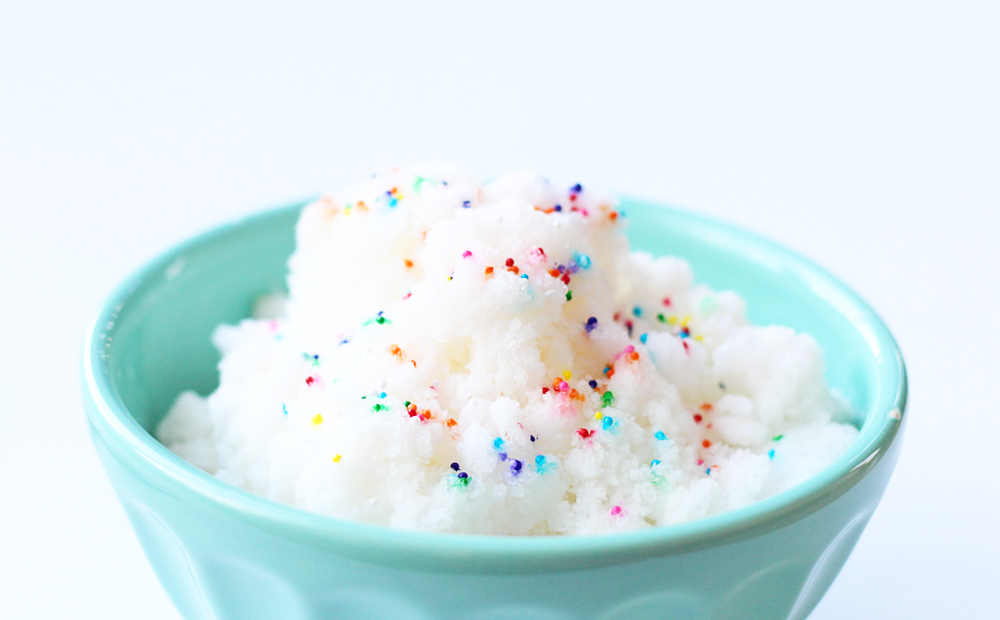 Have your kids collect snow from a relatively clean spot in the yard or set out a bowl to collect some the night before a big snow. It is quick and easy, and you only need a few ingredients. Click here for a recipe from bless this mess.
38. Throw the football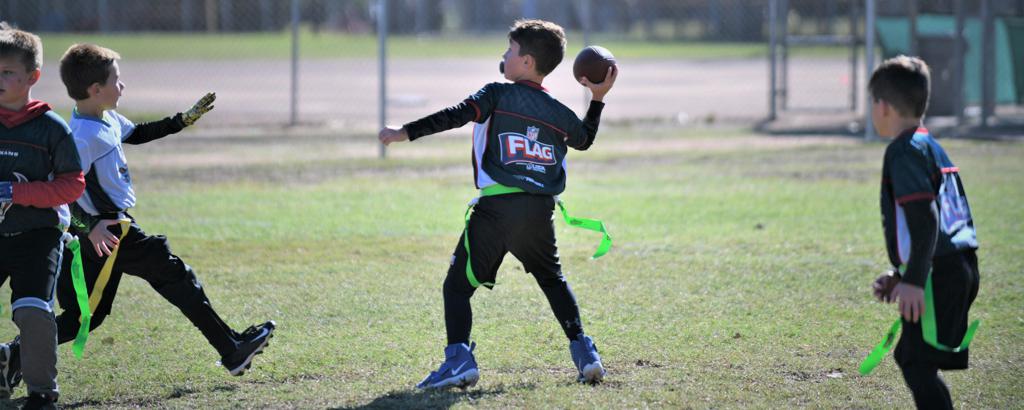 This is a fun activity for the little football lovers in the family. Kids will have fun tossing the old pigskin around even in the snow.
37. Outside movie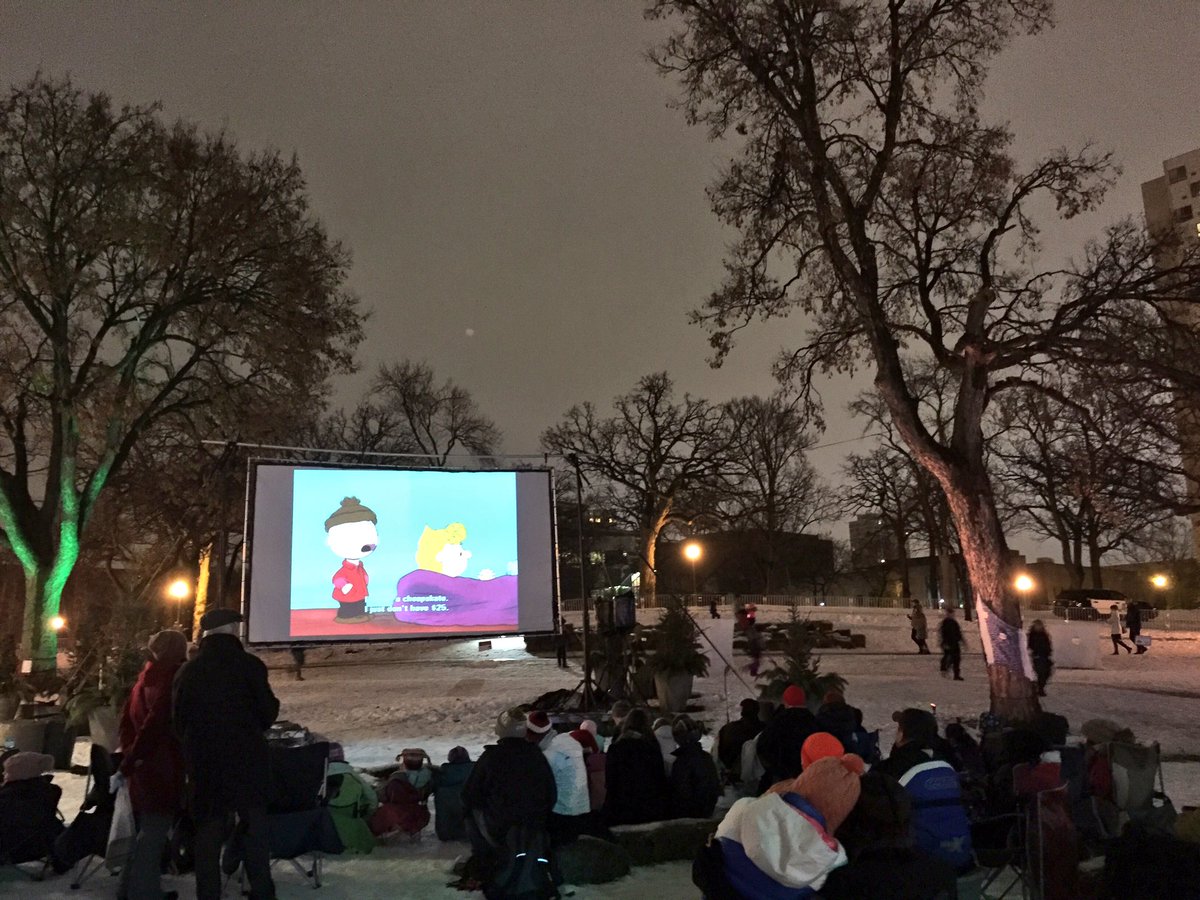 If you live near an outdoor theatre check and see if they are screening any movies during the winter. If not, you can find an inexpensive projector and show a short movie on the side of your house.
36. Walk around and see the lights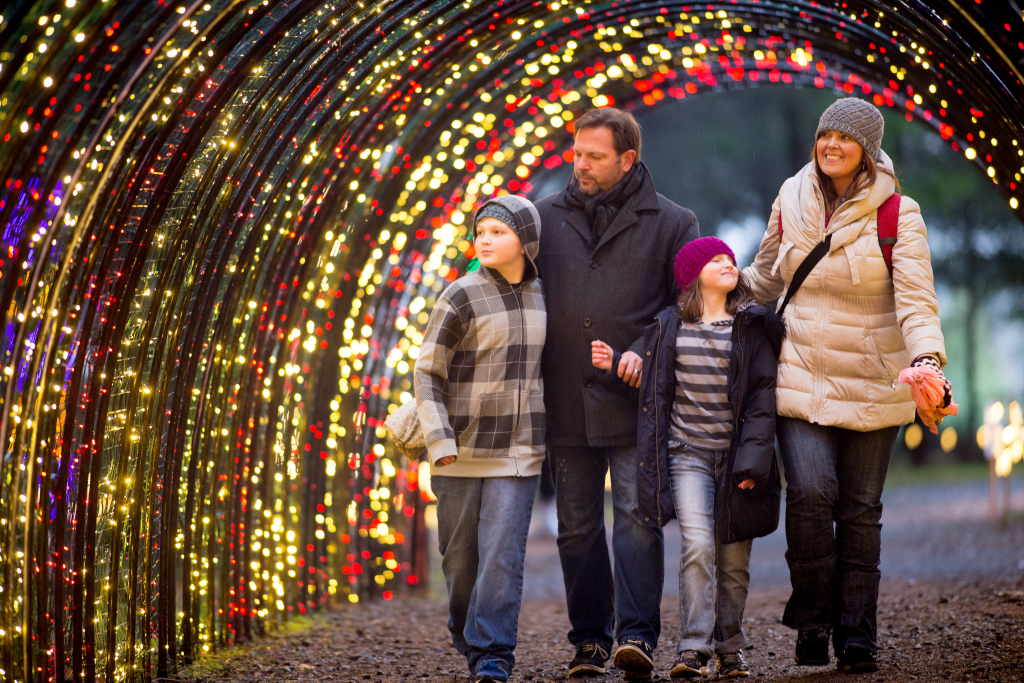 Bundle the kids up and walk around and look at lights in your neighborhood.
35. Sing Christmas Carols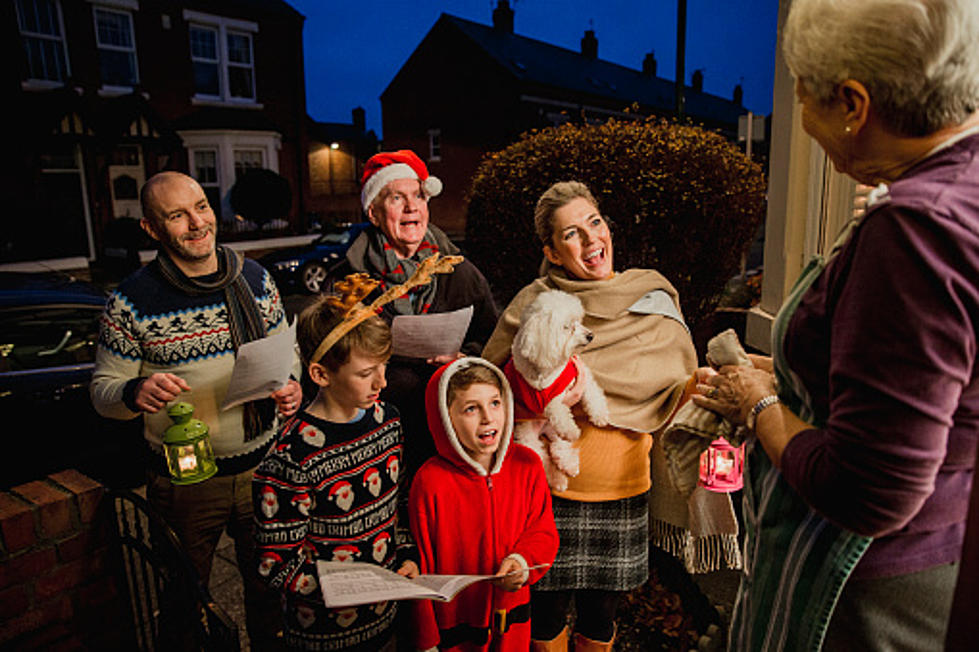 Gather up the kids and walk around the neighborhood singing Christmas carols at neighbor's houses or visit old folk's homes. Hearing a Christmas carol or two will brighten up anyone's day.
34. Painting in the snow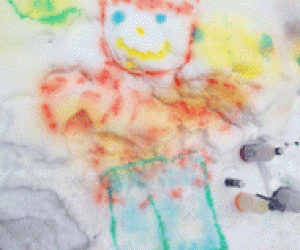 This is the perfect activity to let your kids express their creativity. All you need is food coloring and spray bottles. You can help them mix up the colors they want and send them out to the yard to paint in the snow. Click here for more information.
33. Go to Festivals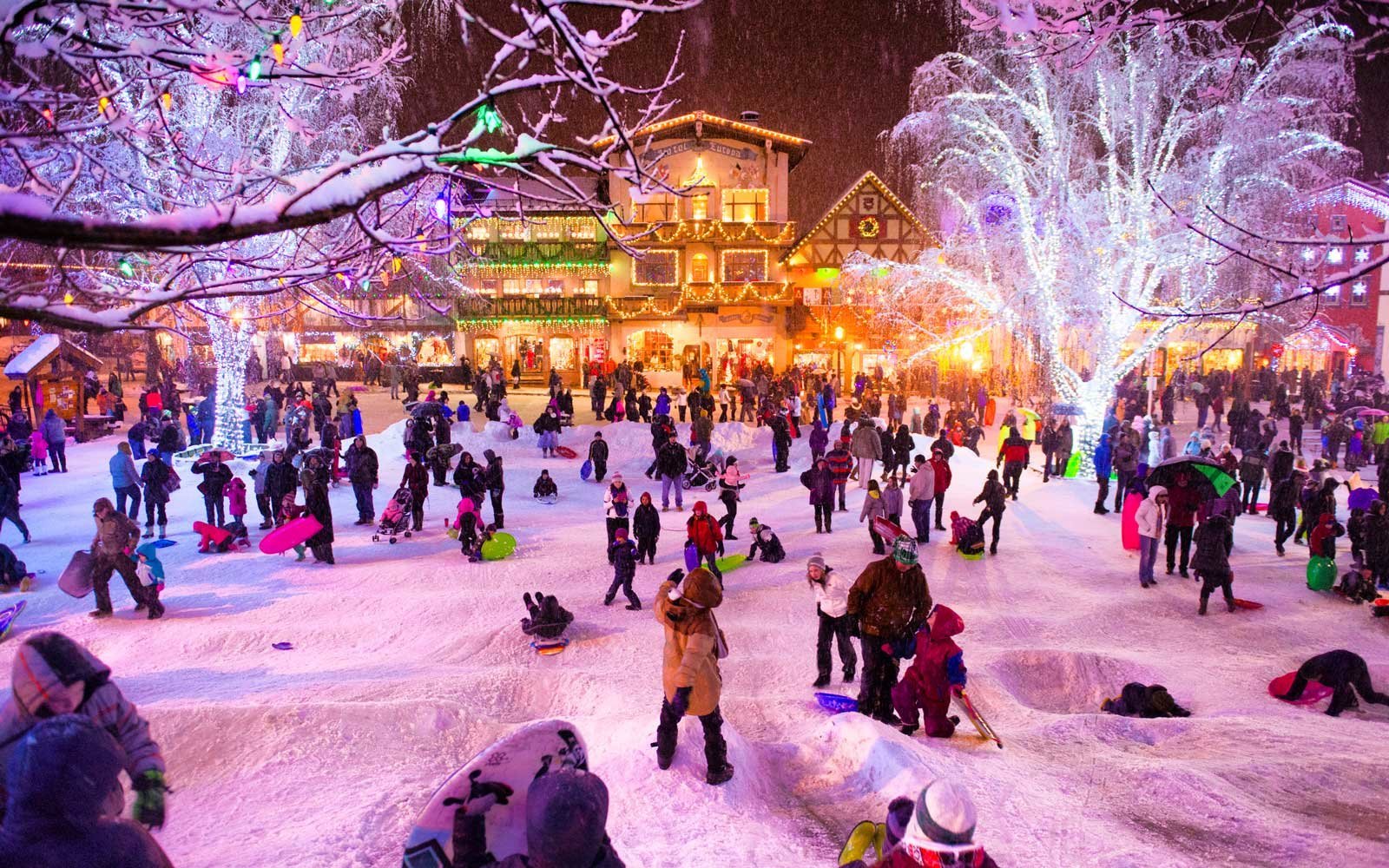 There are always fun winter festivals during this time of year. Take the family to go check them out. There will be all kinds of activities and things you can buy.
32. Sleigh Ride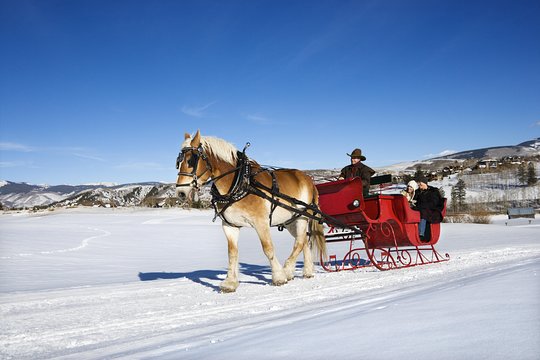 Sleigh rides are magical this time of year and will give your children memories that will last a lifetime.
31. Snowball Slingshot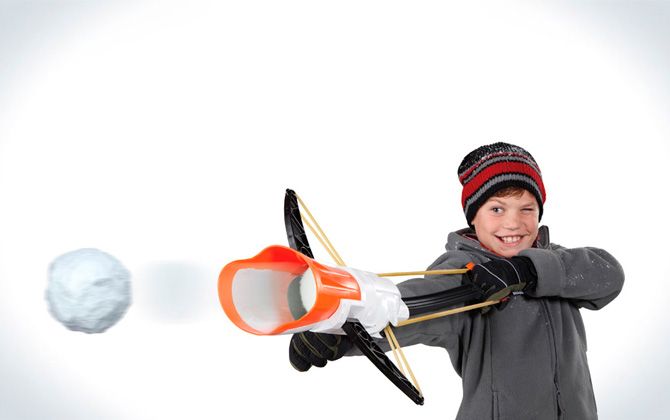 Build or buy a snowball slingshot and let your kids see who can launch theirs the farthest or have fun launching them at each other.
30. Shovel Someone else's Sidewalk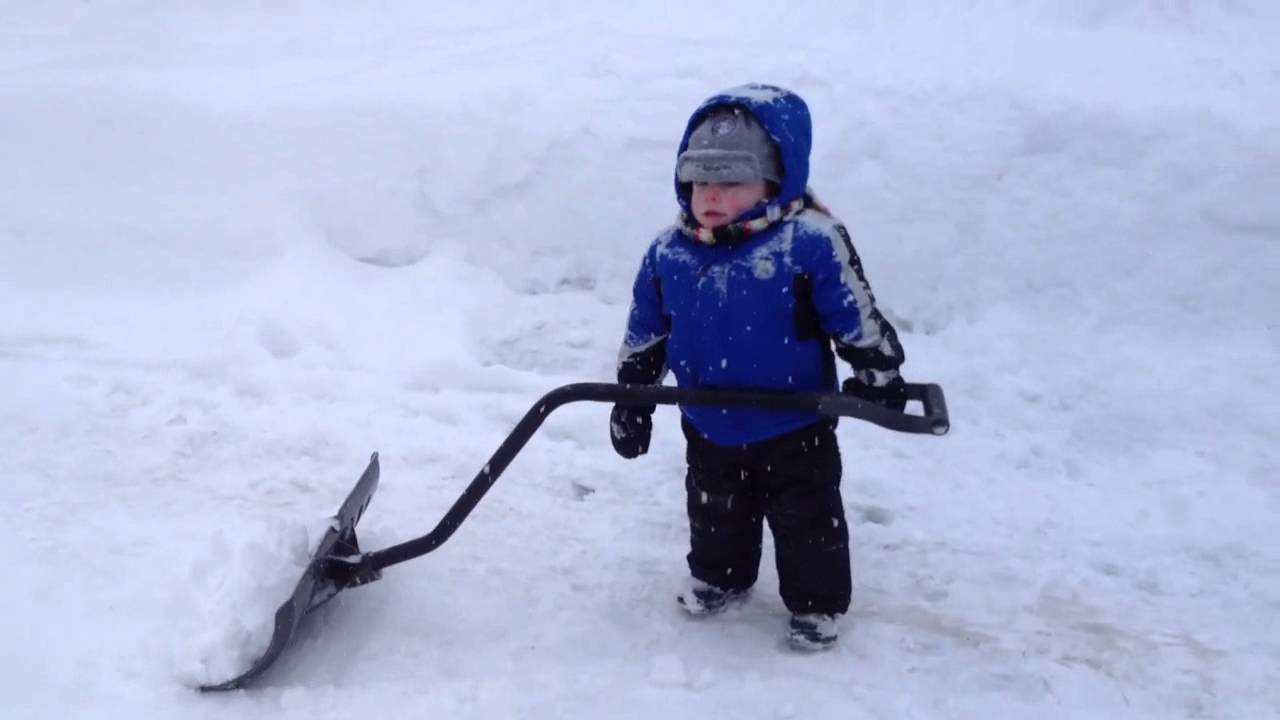 Let your children go door to door in the neighborhood and shovel someone else's sidewalk. Who knows they might even be able to make a little extra spending money.
29. Go Bike Riding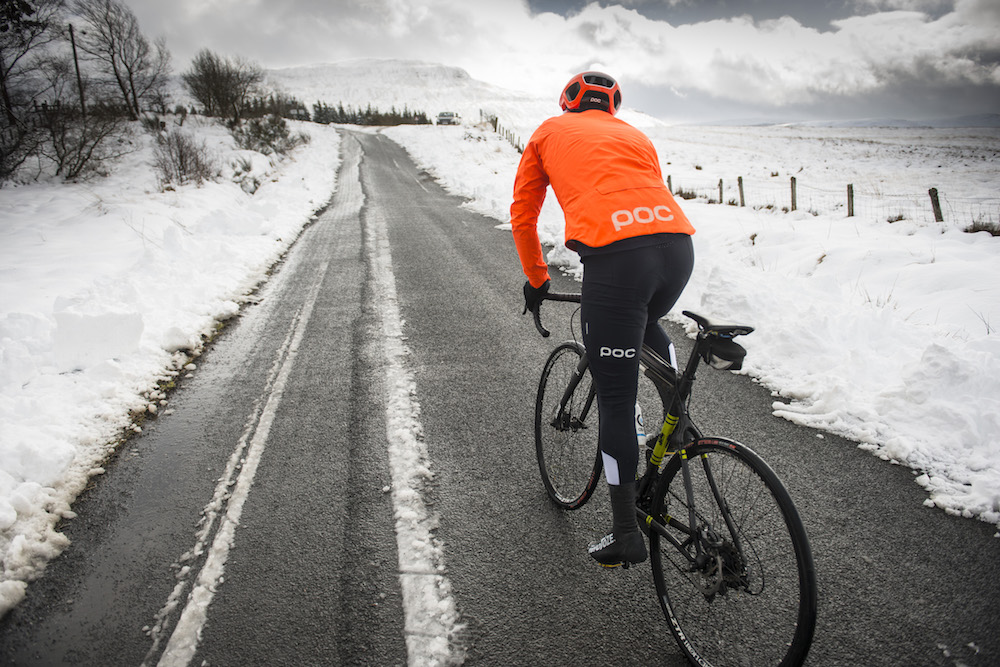 There won't be snow on the ground all season long so have the kids grab their bikes and hit the trail on nice days.
28. Snow Tubing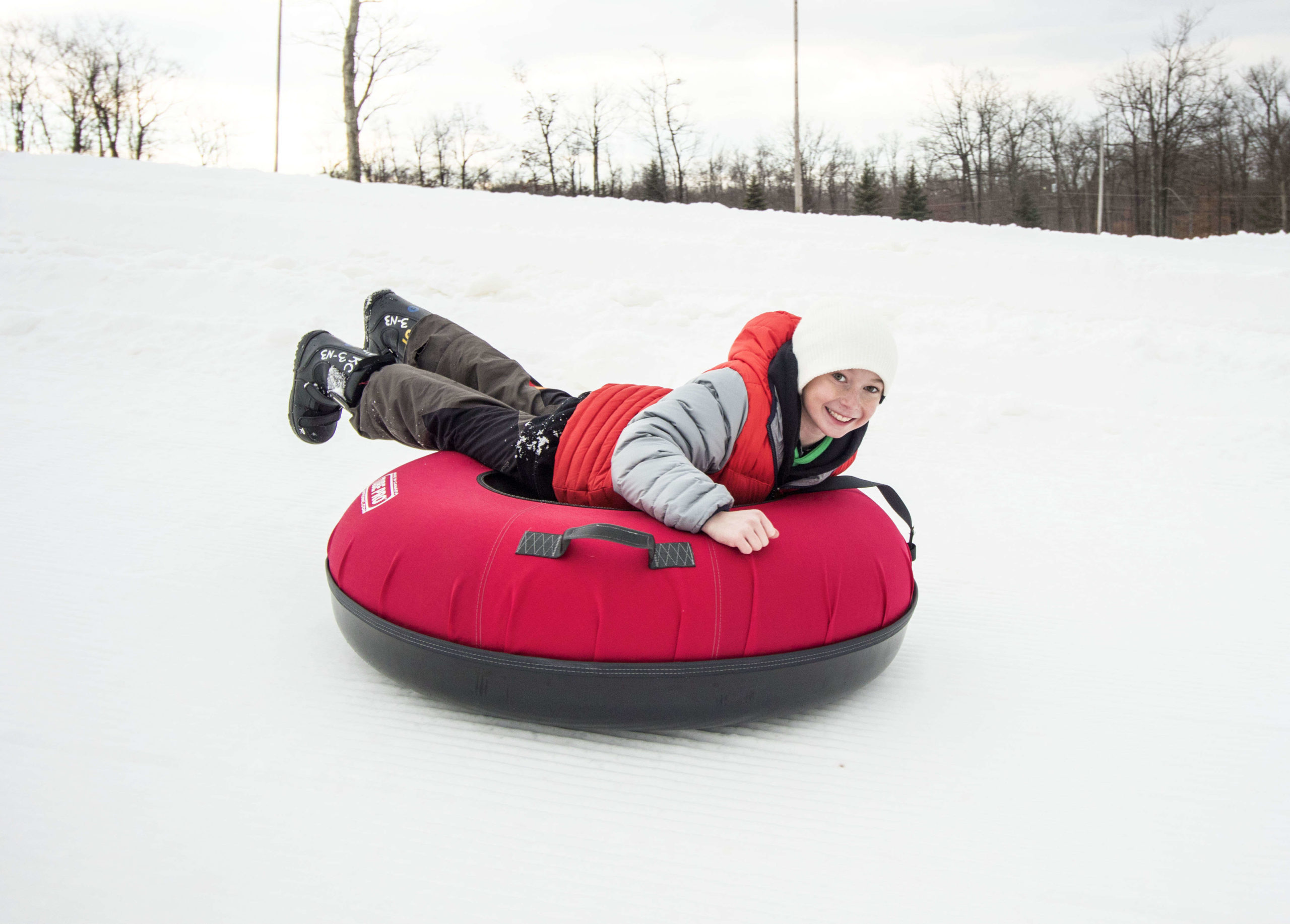 Snow tubing is an activity that is perfect for kids of all ages. Visit a snow trail near you and have hours of fun.
27. Snowshoeing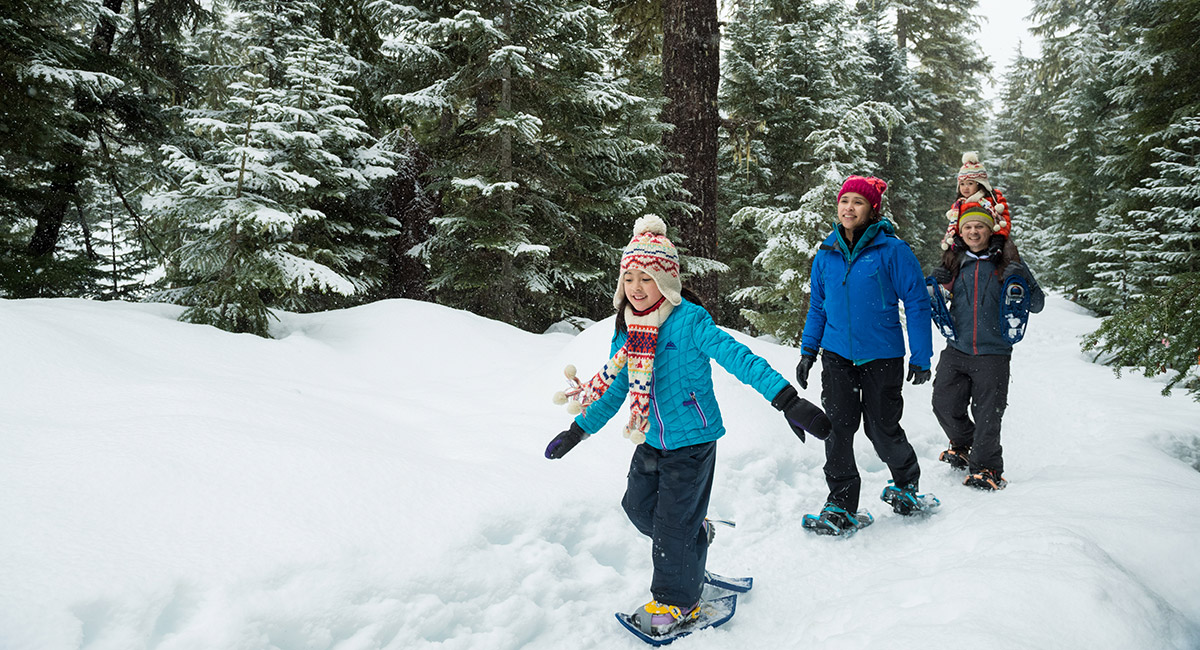 If you are looking for something unique to do take your children snowshoeing. It is a great source of exercise and it is a fun way to walk across the snow and sightsee.
26. Snowball Rolling Contest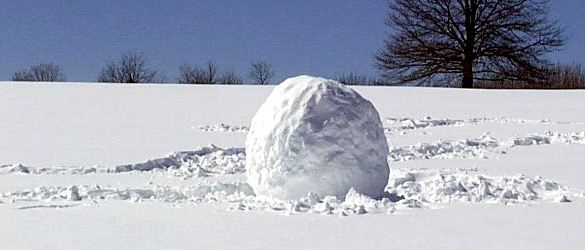 This sounds silly but gives your kids an amount of time and see who can roll the biggest snowball in the allotted amount of time.
25. Play tag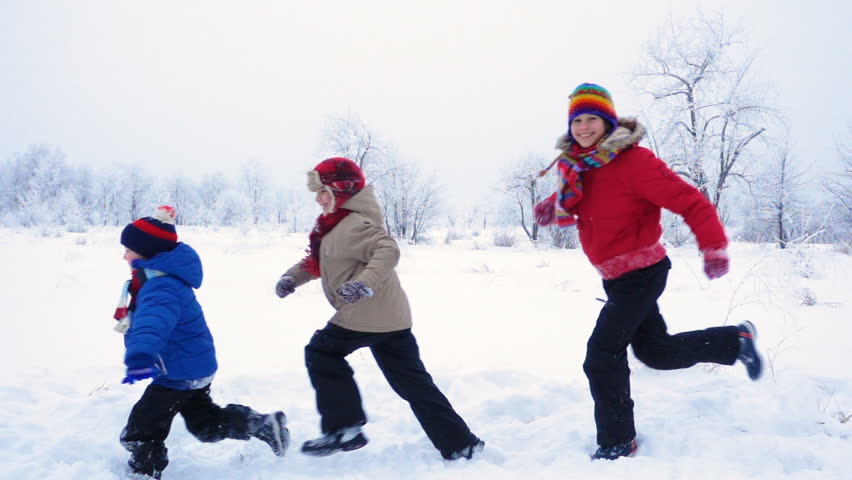 Playing tag is fun even when it is cold outside. Let your kids invite friends over and run around in the backyard trying to tag each other.
24. Play Hockey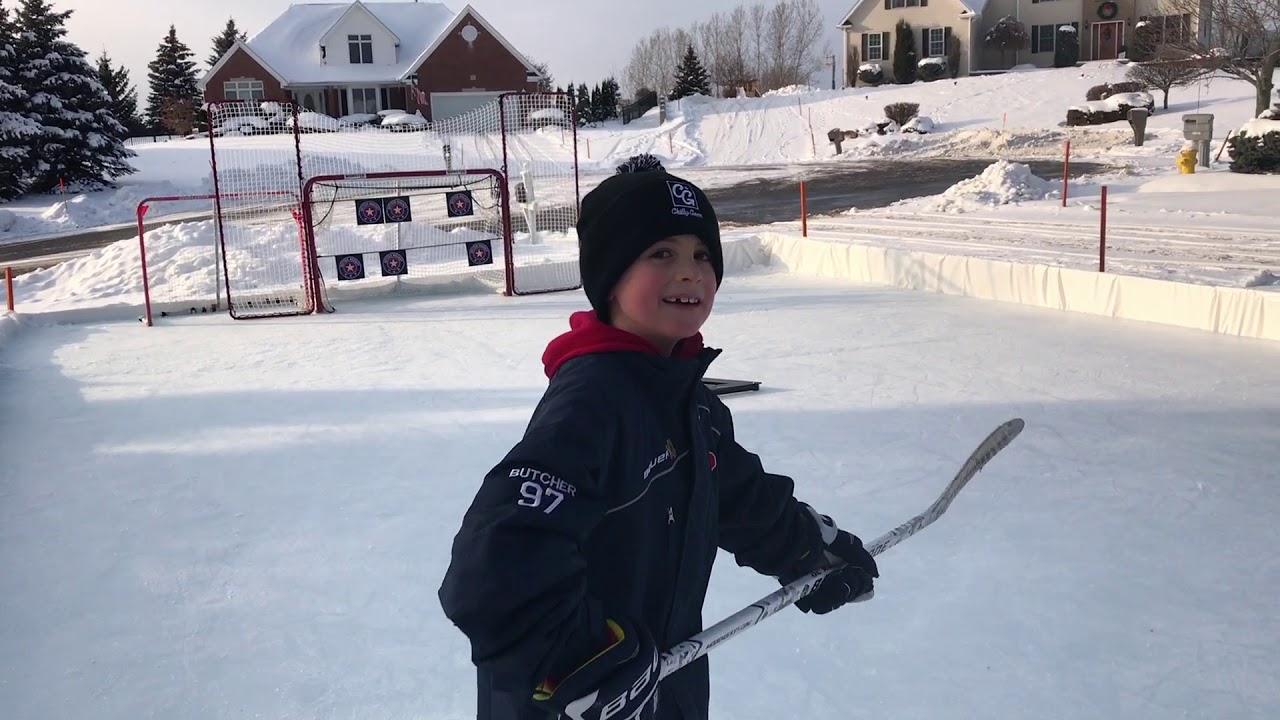 Get the sticks and nets out and let your kids play hockey outside. Invite friends and make teams and see who can score the most goals.
23. Do Yoga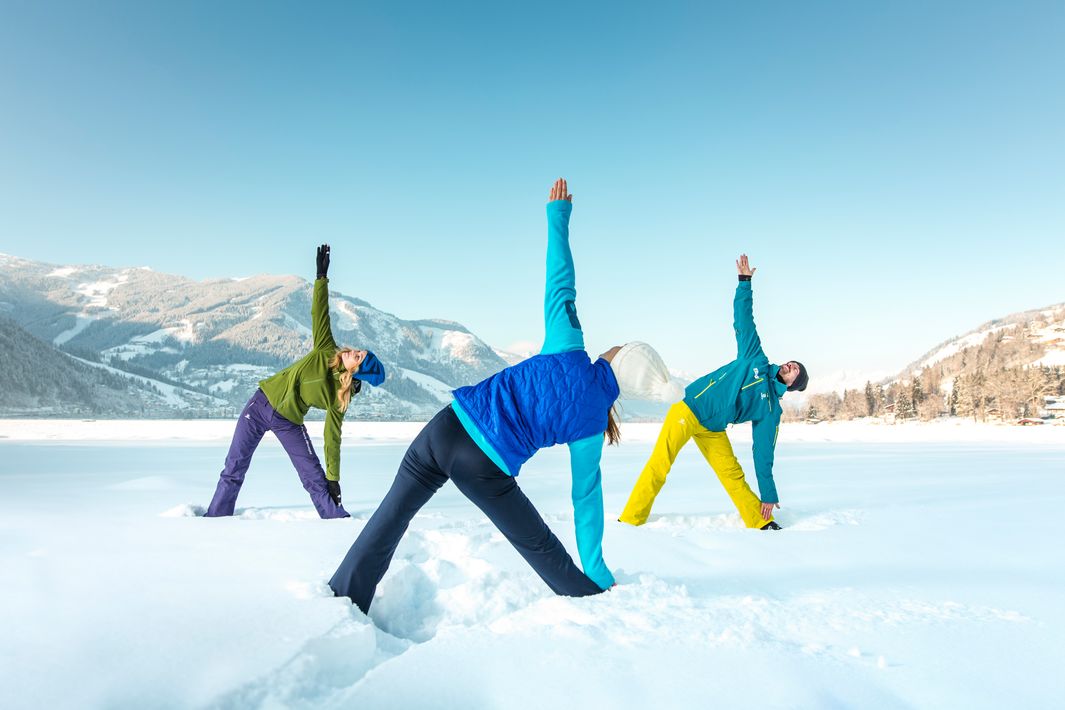 Yoga is a great activity for your kids to do. Take them outside on a day where there isn't a lot of snow and let them do some yoga in the fresh winter air. Click here for some yoga poses that are good for kids.
22. Make Snow Molds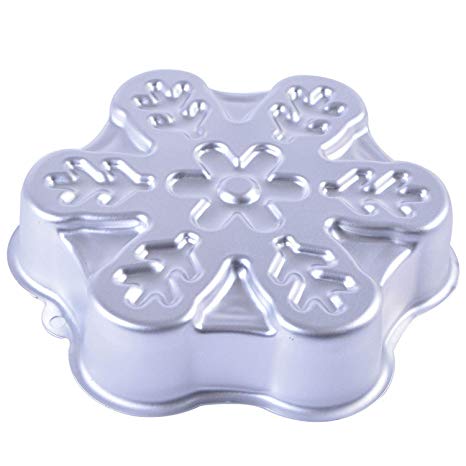 Have your kids pack snow into the cake pan and then flip them over to see what they made. This is kind of like building a sandcastle in the snow. You can add food coloring to make them extra exciting.
21. Play cornhole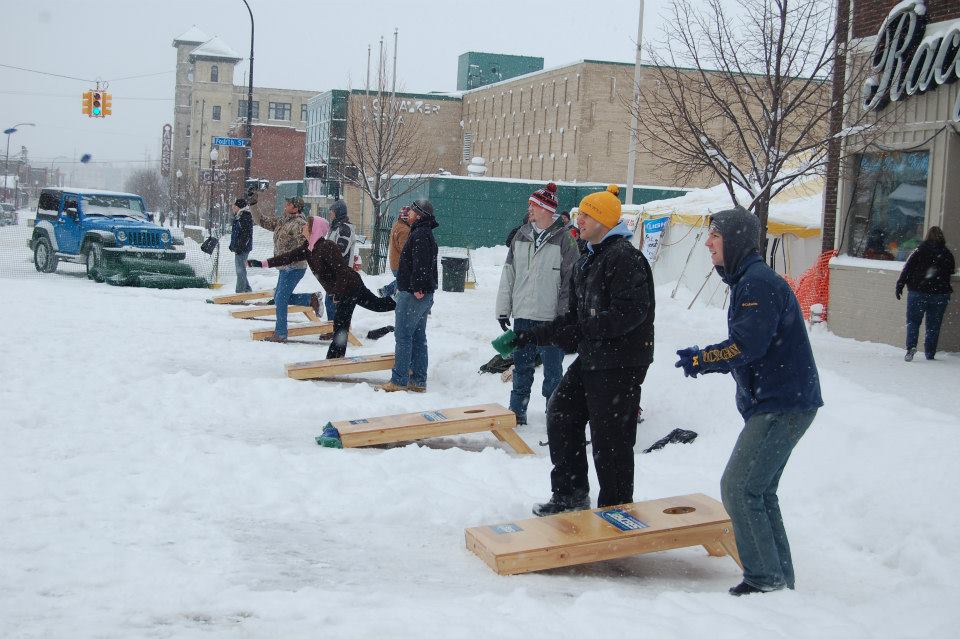 Get out the cornhole set and let your kids play some cornhole. Put on some of their favorite holiday music in the background and they will have so much fun.
20. Sit outside and read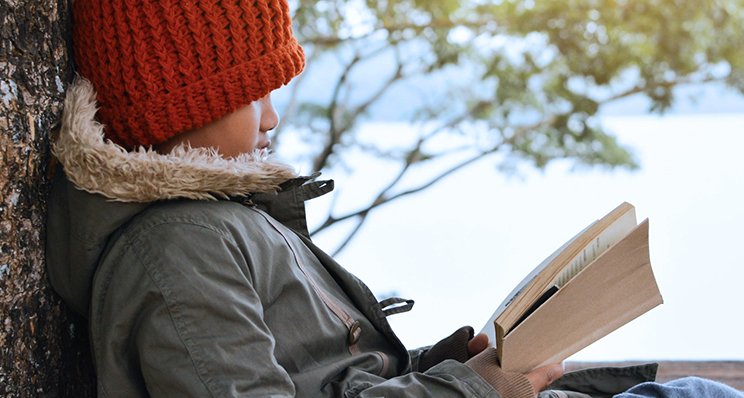 On warm winter days let your kids sit outside and read for a few minutes. Crisp winter air boosts your brain's ability to function so why not let them sit outside for a few minutes reading a good book. Click here to learn more about the benefits.
19. Make tracks in the snow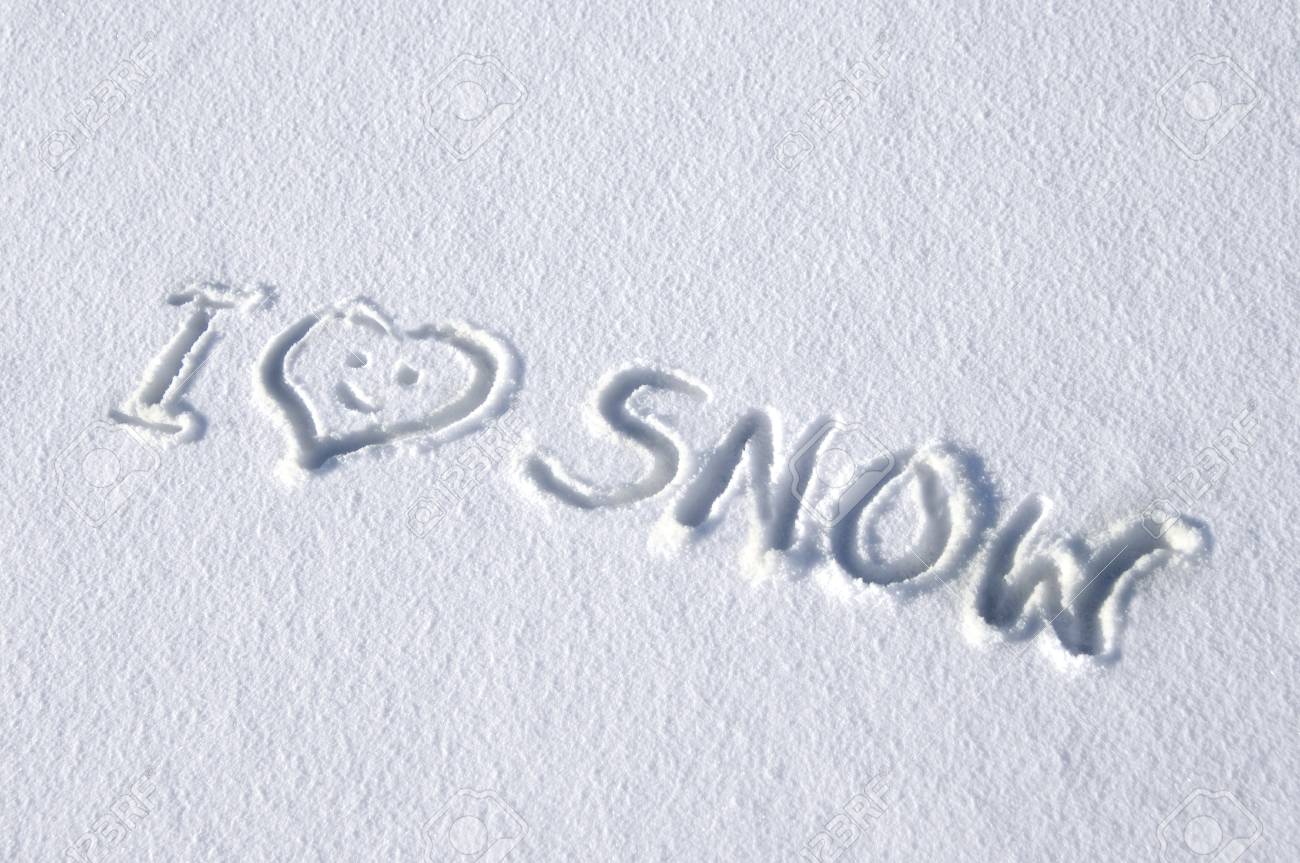 It's so satisfying to make the first tracks in fresh snow. Let your kids walk around and make silly messages or pictures in the backyard.
18. Shoot some hoops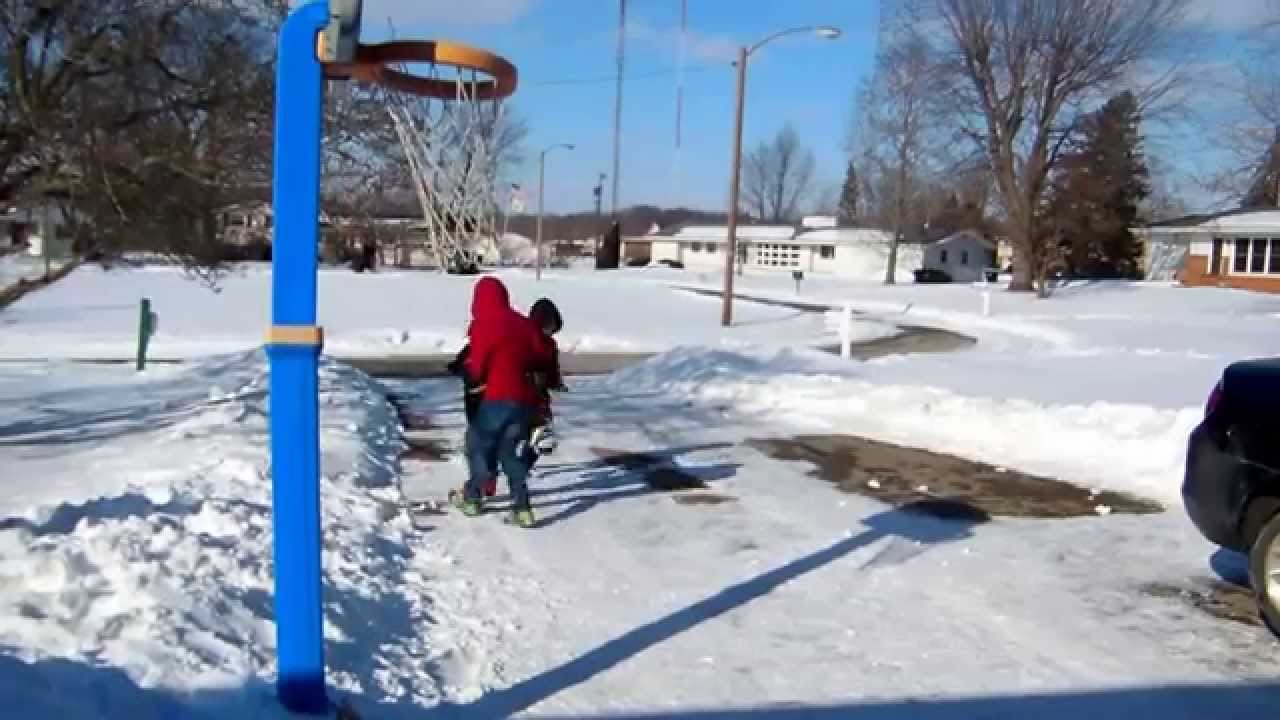 Playing basketball is a great source of exercise. Let your kids play a game of horse or 21 just like they would when it is warm outside.
17. Obstacle Course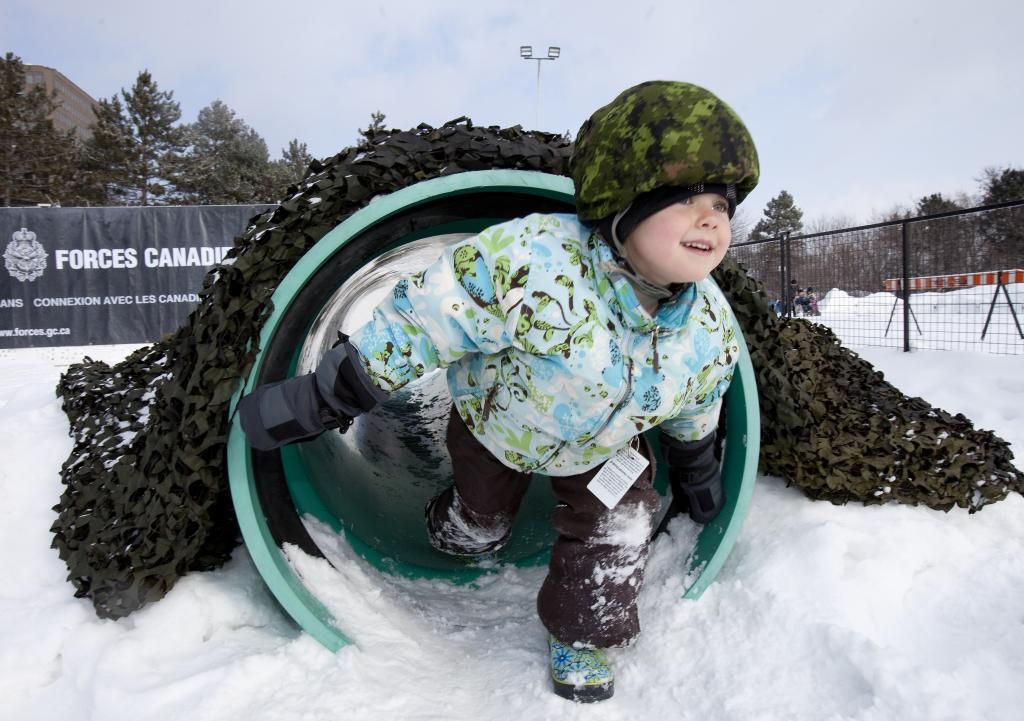 Set up a bunch of obstacles out in the yard and let your kids have fun competing against each other. Click here for some ideas.
16. Hot tub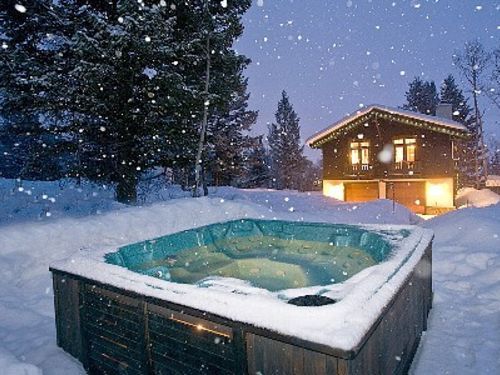 Winter is always a busy time of the year. Gather up the family and head to the hot tub for some relaxing family bonding.
15. Fly a kite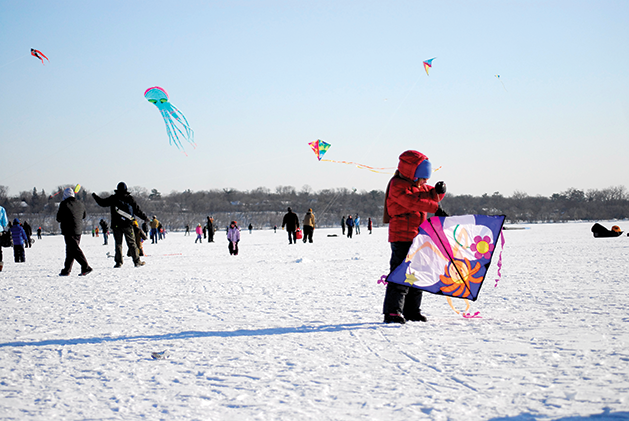 Make the most of the winter wind and take your kids to fly a kite. You can buy one, but it can be even more fun to make one. Your kids will love seeing their creation flying way up in the sky.
14. Birdwatching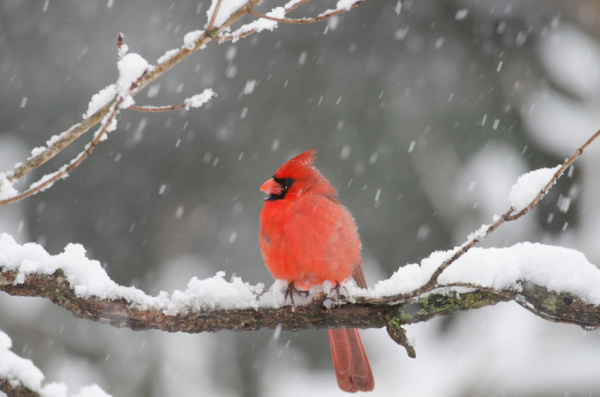 Have your children fill up the bird feeders in the yard and then sit back and watch. They will be amazed at all of the beautiful birds they will see and who knows maybe even the neighborhood squirrel.
13. Play Tennis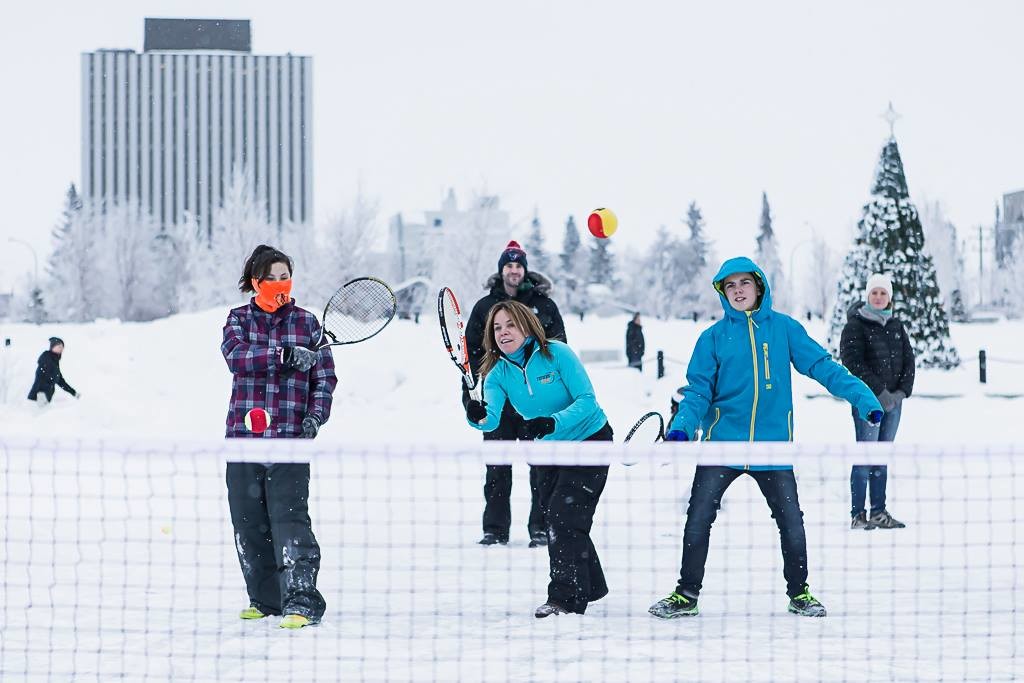 Take your kids to the nearest tennis court and let them play some tennis. It's never a bad time to get in a little practice.
12. Play with your dog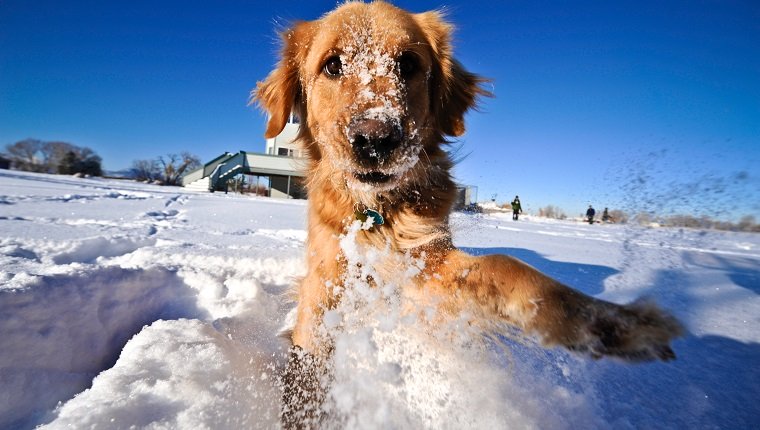 I don't know about you but my dog loves running around in the snow. Why not send the kids outside to run and play with him in the yard? Your kids will get out of the house and the dog will have so much fun playing with the family.
11. Winter Picnic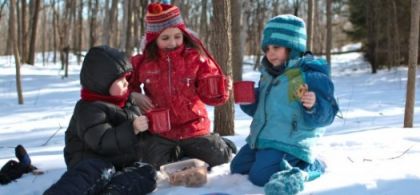 Not every day in the winter is miserable. If there is a nice enough day bundle up the family and pack a warm lunch to enjoy in the park or even in your own backyard.
10. Olympics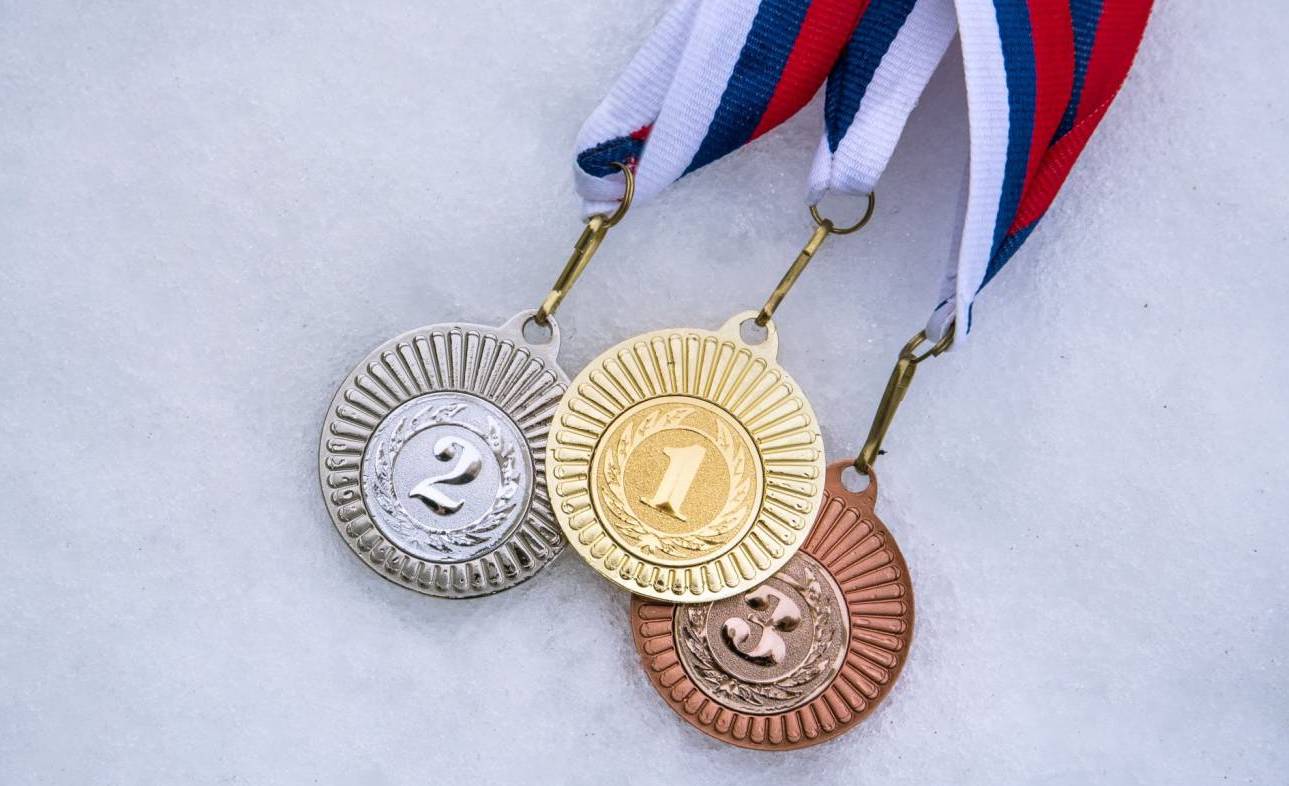 Take some of your kid's favorite activities and set up their own personal Olympics where they can have a friendly competition to win medals. You can set this up however you want but click here for a list of great ideas to help get you started.
9. Skiing/Snowboarding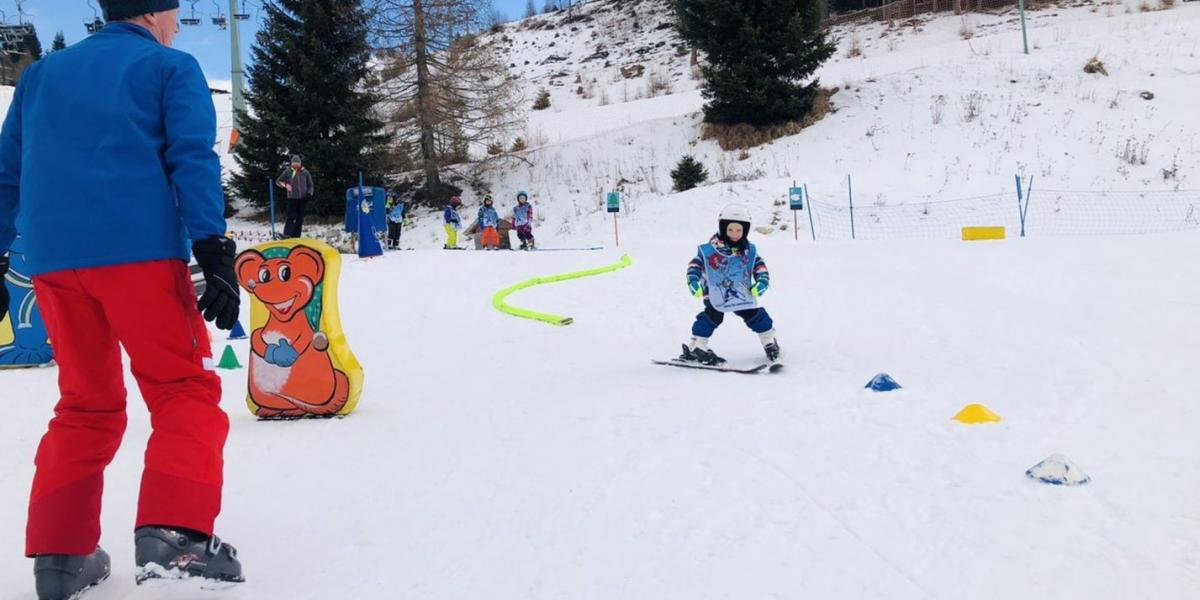 These activities are more for older children but there are lessons available for toddlers if that is something they are interested in doing. Of course, you can't just go skiing anywhere but if you have the opportunity this is an amazing way for thrill-seeking kids to spend a fun day outside.
8. Blow Bubbles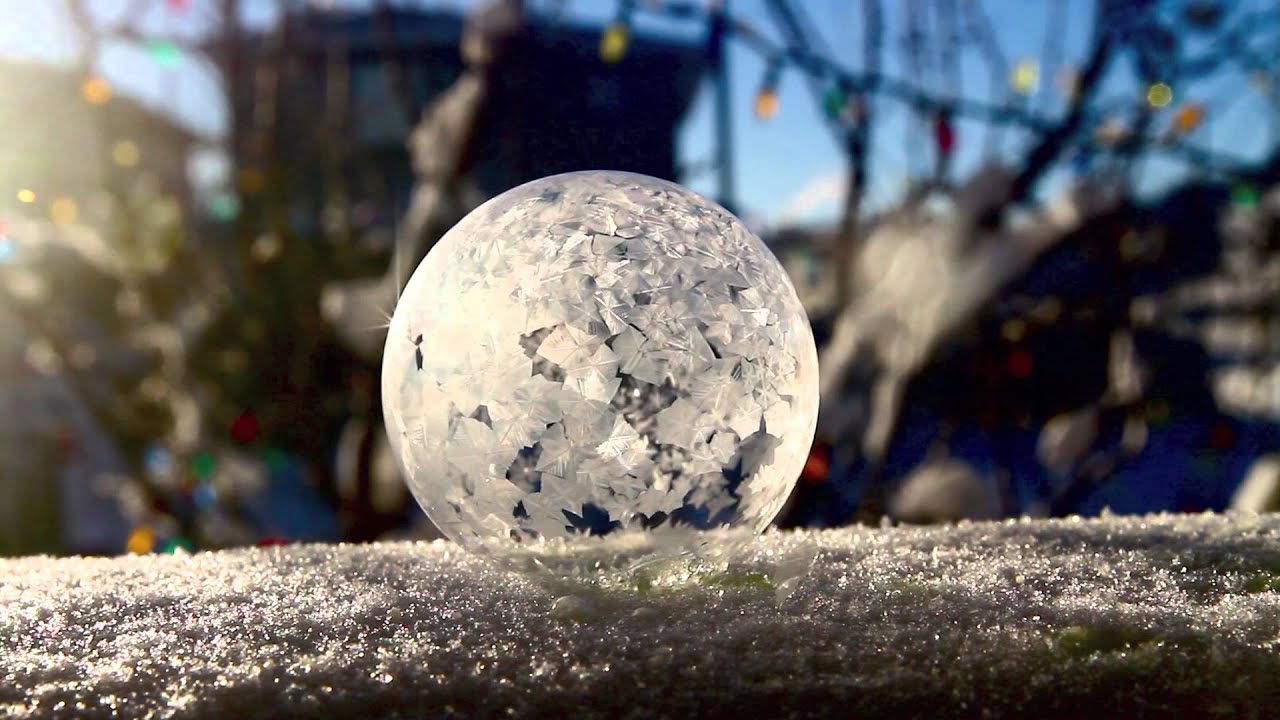 On really cold days blowing bubbles outside will entertain your children for hours. The bubbles will freeze and stick to things or they will break when they hit the ground. Check out this video from Chris Raatzlaff here.
7. Ice Skating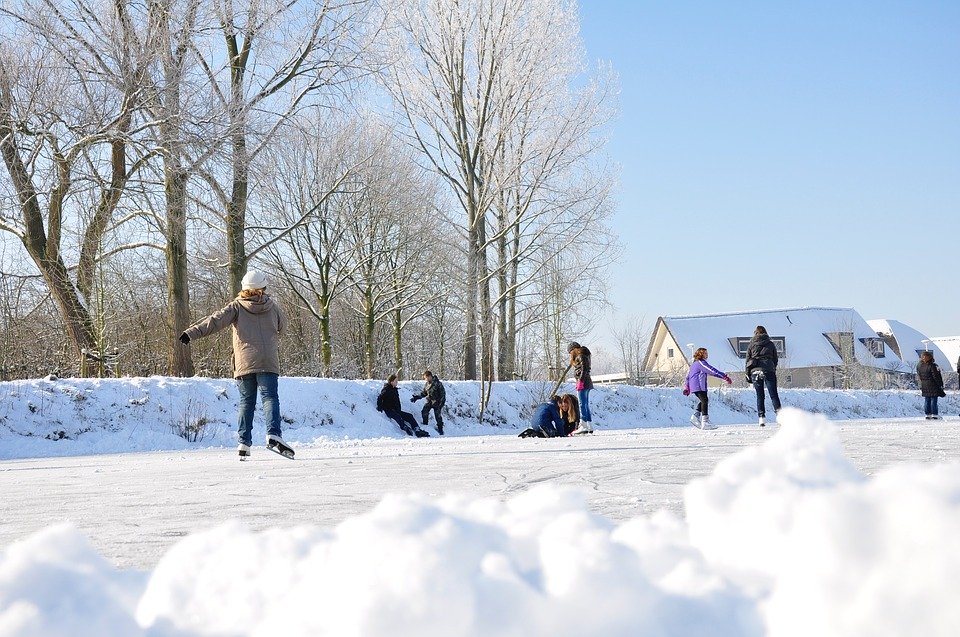 Ice skating is so much fun your kids won't even notice that they are getting exercise. Skating will improve their flexibility, coordination, and balance and help improve their muscle strength. You can read more about the benefits of skating here.
6. Build a fort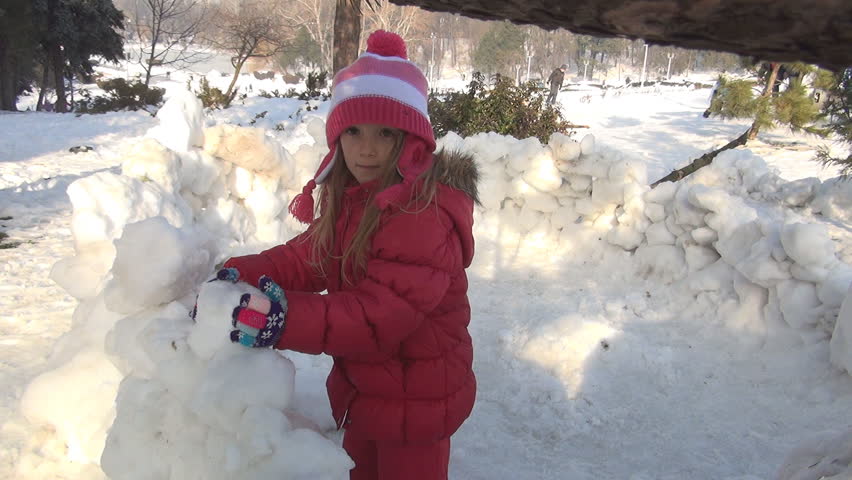 Get the kids to make blocks with good packing snow. Stack them up on top of each other until you have the size of the fort that they want. Check out more tips on building a snow fort here.
5. Ice Fishing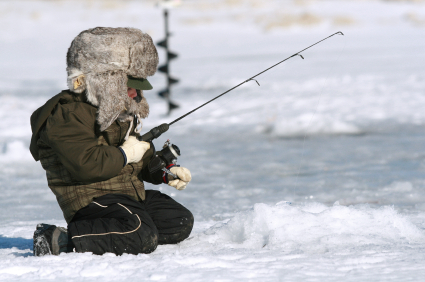 People have survived off of ice fishing for hundreds of years. Take your kids out for a fun day of ice fishing. Remember to be safe and have fun. Click here to learn more.
4. Photography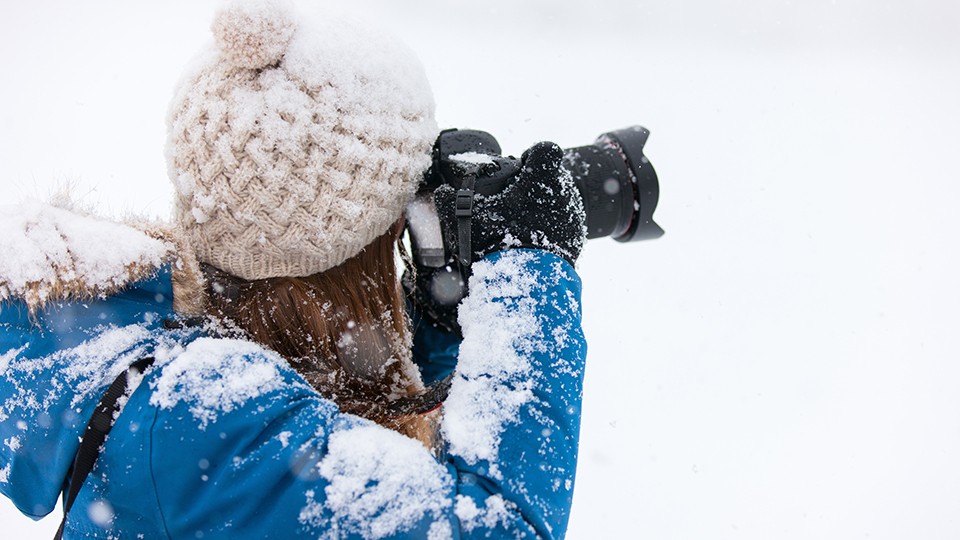 Winter is a beautiful time of year. Get the family outside and go for a walk and see what your kids are able to capture. It will be fun to see winter from your kid's perspective.
3. Snowmobile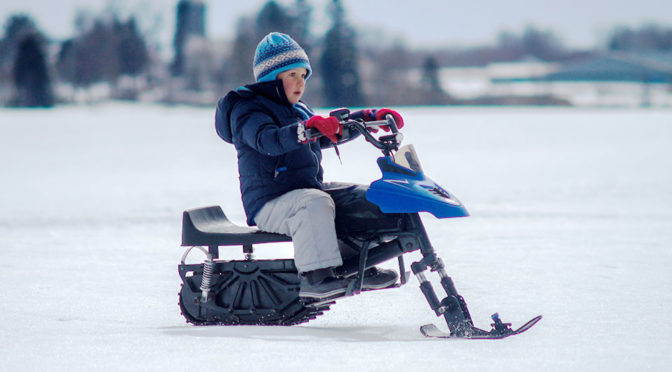 Zooming around the snow on a snowmobile is a huge adrenaline rush. Rent a snowmobile and head out to an open piece of land with your children. Make sure they are being safe and let them zoom around and have fun.
2. Go to the Zoo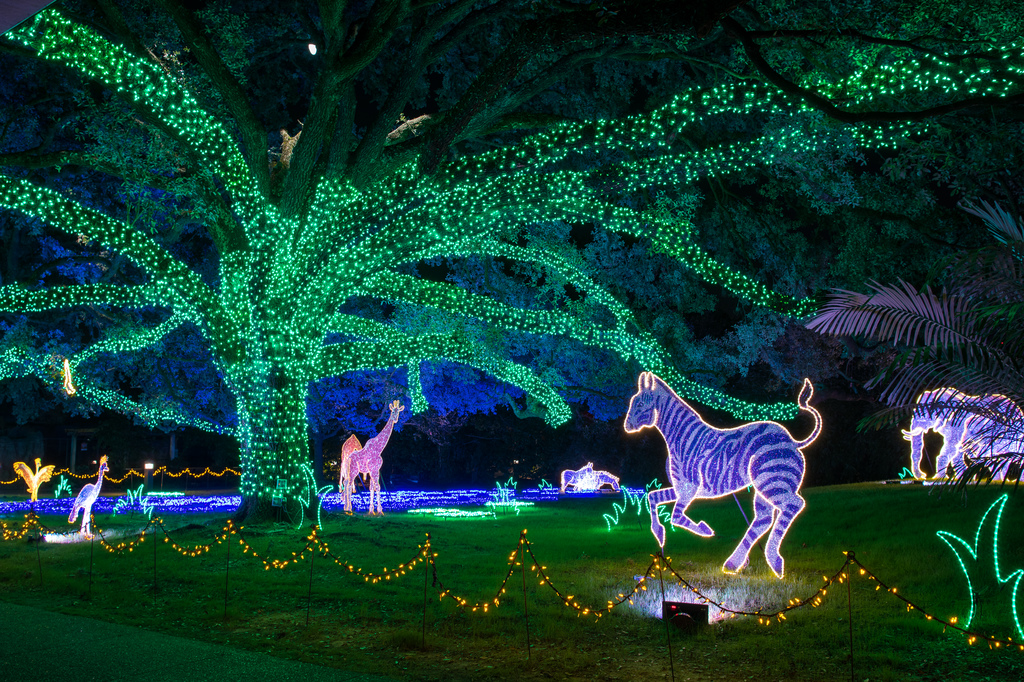 Many zoos around the country have started putting up wild lights for the holiday season. Your children will be able to see some amazing animals while seeing festive lights at the same time.
1. Hiking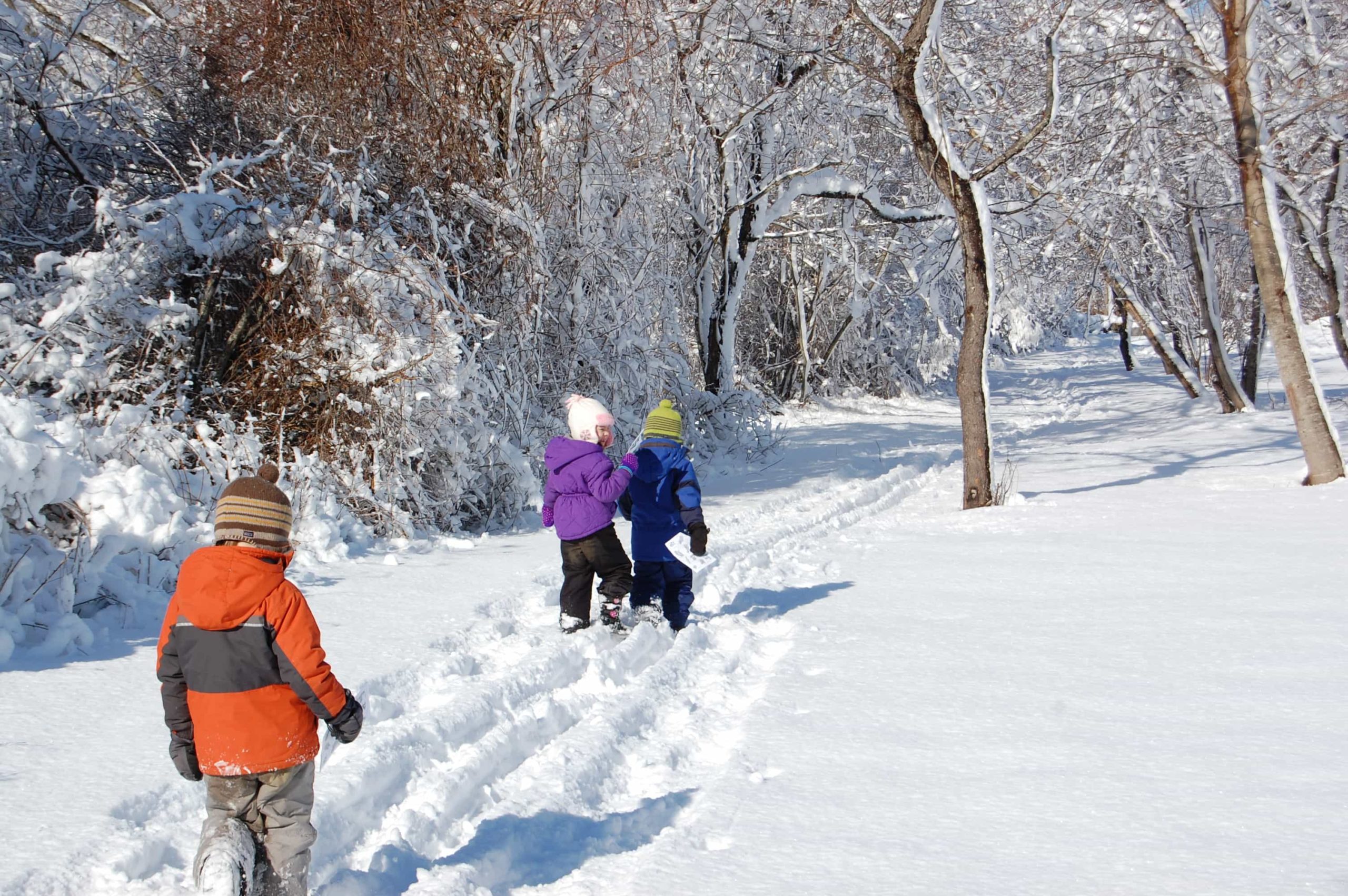 Honestly, the best activity to do outside in the winter is to go to a local park and go for a hike with the whole family. You will be able to see beautiful sights and take in lots of fresh air. You can decide the length of the hike too depending on the temperature.
---
related outdoor "stuff"