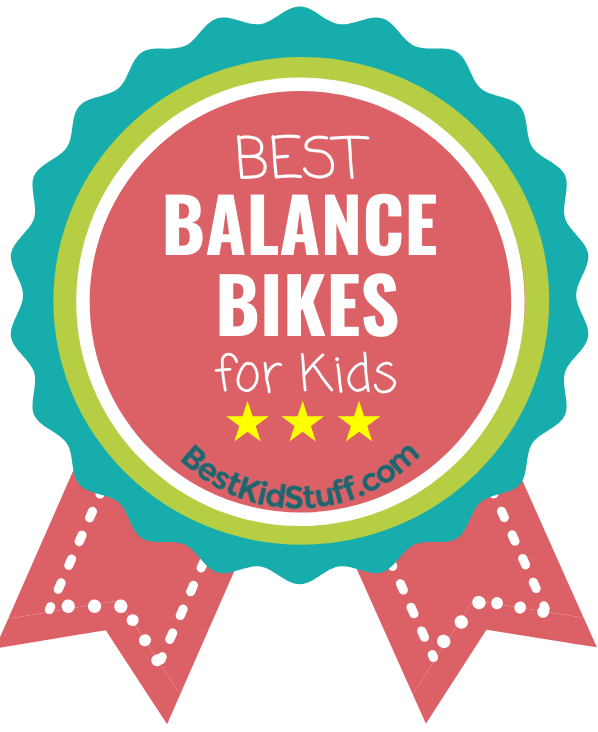 Are they ready for a big bike yet? If not, balance bikes are great!
Parents often make it a point to teach their children lifelong skills that can help shape who they will become in the future. Riding a bike is one of them.
This physical activity does not only nurture children's sense of balance and motor skills; it is also an effective method in helping them gain confidence.
When to begin…
As early as 18 months, you can start teaching your child how to ride a bike safely. Typically, the lessons start with balance bikes. Also known as a bike without pedals, balance bikes feature a frame, fork, handlebars, and wheels.
It is much lower to the ground and a lot lighter than conventional kid bikes. One of its most distinguishable features is the absence of pedals. It requires your child to push off the ground with their feet if they want to move forward.
Unlike bikes with pedals and training wheels that give them stability, a balance bike is so much better at helping toddlers develop their balance and coordination. By allowing them to develop these skills first, they will be better prepared once they progress to bikes with pedals.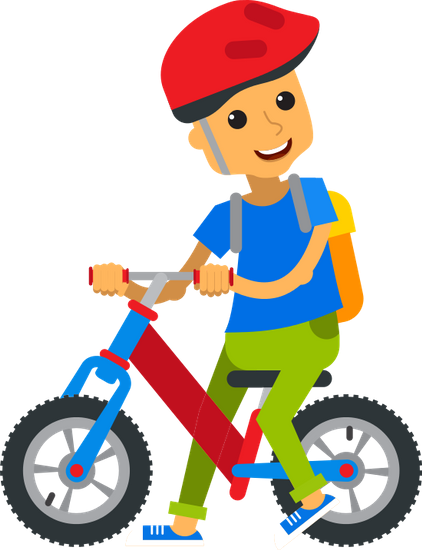 Is It a Worthy Investment?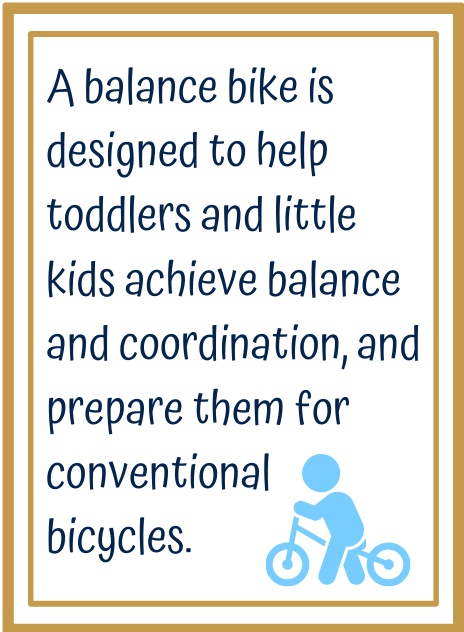 Kids who use balance bikes enjoy early independence. They can grab a balance bike and use their feet to "ride" away. This way, they can concentrate more fully on their task at hand, which is to develop their balancing skills.
They can start by pushing off the ground with their little feet, walking and striding along while learning how to steer correctly. Often, they do not even need that many instructions from you because operating a balance bike is relatively easy. But of course, parents or adults must always keep an eye on them while they discover the fascinating world of balance bikes.
If you are looking for high-quality balance bikes that will give guaranteed value for your money, then these recommendations are worth considering.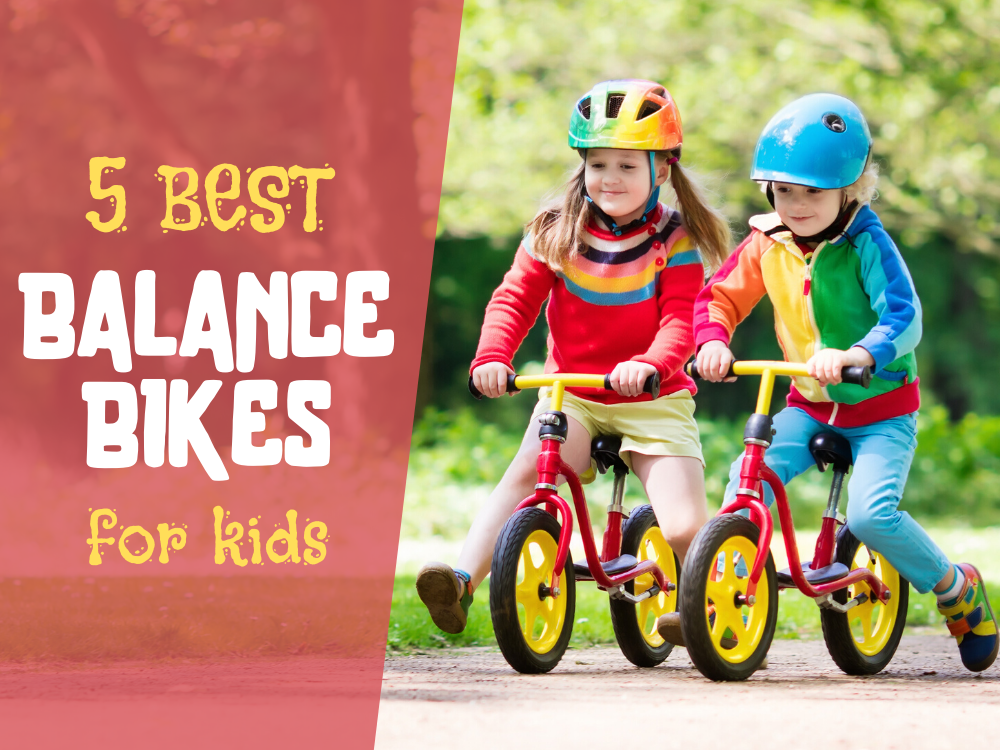 1. Yvolution Y Velo Senior Balance Bike for Kids
An enjoyable way to improve a sense of balance, coordination, and motor skills, riding a balance bike is a worthwhile activity that every parent should include in their child's experience.
If you want a high-quality balance bike that can last for years, then the well-designed Y Velo Senior Balance Bike for Kids from Yvolution is an ideal choice.
It is more than just a bike. As a preparatory toy for toddlers before they can take on the more challenging bike with pedals and stabilizers, a balance bike gives numerous benefits for kids, including the chance to build their strength and increase their confidence.
It is also designed to grow with the child, ensuring they have years of fun with their first bike ride. The seat and handlebar height can be adjusted to evolving with your kid's age, most suitably for those who are ages three to five.
Since bike riding can often take months and even years to be mastered, starting with balance bikes seems like the best parenting choice. Kids can learn to use their feet, maintain their balance, and steer the bike handle without the distraction of pedals.
For your kid's safety, this balance bike has squishy rubber wheels designed to accommodate all kinds of surfaces, from concrete, gravel, and grass to carpet and linoleum. You never have to worry about nasty falls and accidents.
The Y Velo Senior Balance Bike for Kids is a great beginner bike for your little one!
2. Strider – 14x Sport Balance Bike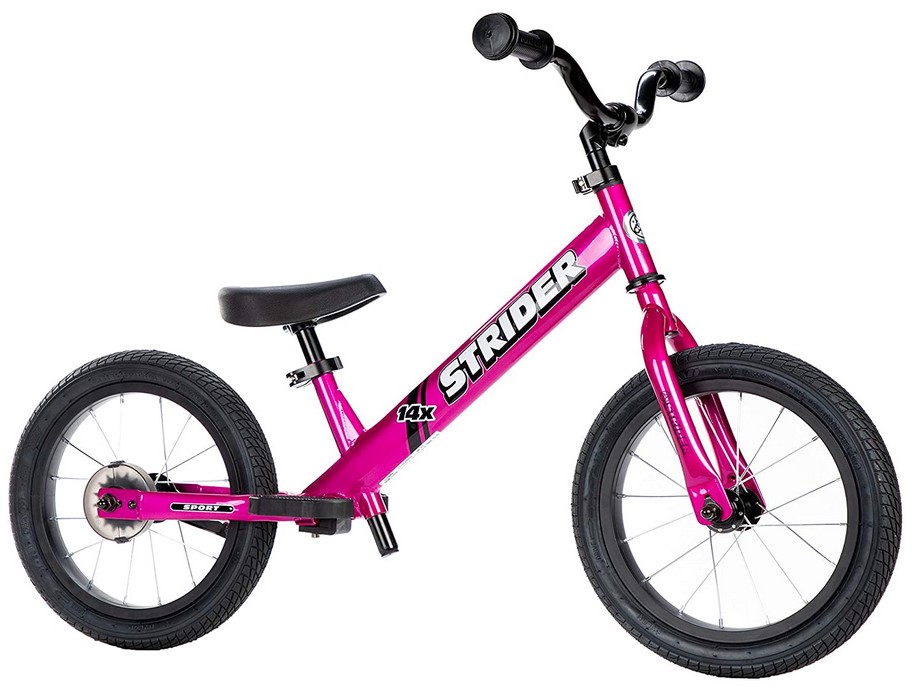 For budding young riders comes a superbly designed introductory bike from Strider. The Strider – 14x Sport Balance Bike offers your kid an enjoyable experience that gives them a taste of confidence and independence.
Lightweight and easy to handle, this balance bike is a traditional push bike that encourages them to use their feet and find their sense of balance. It comes equipped with an adjustable seat and handlebars that can accommodate children ages 3 to 7 years.
It also features footrests that allow them to learn how to balance and glide, just in time before they can level up and try for pedals. You don't even have to worry if your kid outgrows this bike, as it is designed to be added with functional parts like pedals.
Made with durable steel frames, this balance bike can be guaranteed to last for years, evolving with your growing toddler. It has all-adventure rubber tires that are compatible with standard bike pumps that eliminate maintenance nightmares. The balance bike includes a pedal kit, chain cover, screw, and a large Allen wrench.
Let your kids experience the thrill of riding on two wheels, minus the disruption of pedals. They can improve their motor skills and sense of balance while preparing to transition to the next level of bike riding.
The Strider – 14x Sport Balance Bike would make a great gift for birthdays or any holiday!
3. Uenjoy 2 in 1 Kids Balance Bike
Is your kid showing interest in bike rides? Getting them started with Uenjoy Kids Balance Bike first is a great idea. This balance bike is most suitable for children ages 24 months to 4 years.
It is equipped with adjustable seat posts and handlebars, ensuring your child's safety, not to mention allowing the bike to grow with them. While it does come with training wheels (for when they are ready), this bike encourages kids to move forward with their tiny feet.
Unlike a big kid bike, this one is less scary to try out. It also presents several advantages, from developing their fine motor skills, sense of balance and coordination, and confidence. The bike has a kid-friendly frame that allows your kid to get on it and ride away easily. They can zip, cruise, and coast without the fear of any nasty falls.
For parents like you, it is such a relief that this balance bike is so easy to maintain and requires minimal assembly. The air-free tires are such an excellent feature that does not only improve safety but also take away an added chore of pumping air, unlike other bikes' tires that are easily prone to going flat.
With their varied and fun colors to choose from, this balance bike brand can be an excellent gift for your little one. In no time at all, they will be able to transition smoothly into a bike with pedals.
Would you like to get the most for your money? This bike can be used between the ages of 2 years to 4 years old! And, the best part… it includes training wheels!
4. XJD Baby Balance Bikes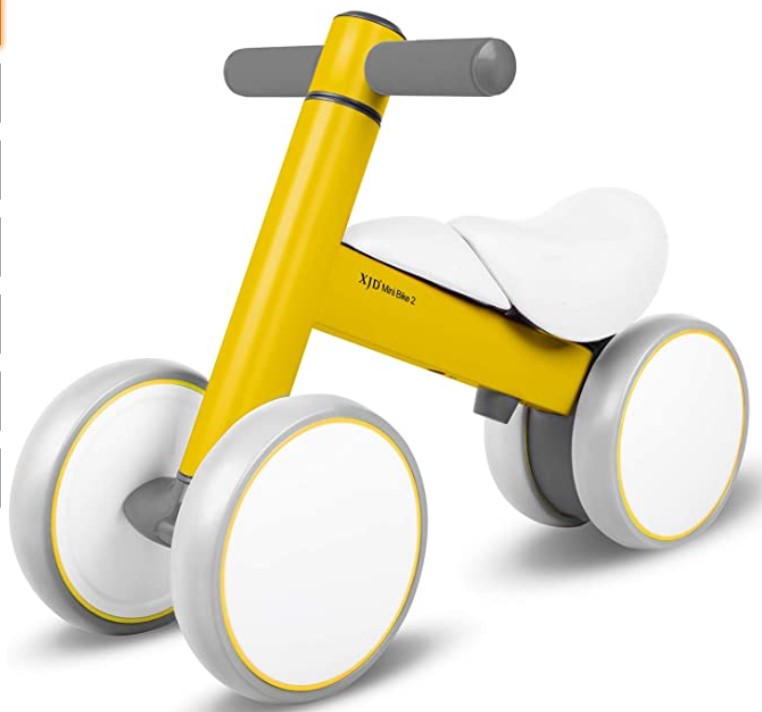 Seeing your baby take their first step is an exciting moment for every parent. As parents, your primary concern is to ensure your child's full development. That's why teaching your toddler how to balance at an early age is so important.
Balancing on a bike is not as easy as it looks! Thankfully, the XJD Baby Balance Bikes is designed to help your toddler develop their balance and coordination, refine their motor skills, aid their agility and concentration in mind, all while having absolute fun.
The balance bike's no-pedal feature allows the toddler to use their hands and legs to move around, which helps develop their muscle coordination. Recommended for aged 12-24 months, this balance bike is suitable for toddlers who are starting to learn how to walk. However, adult supervision is still highly recommended.
XJD Baby Balance Bike is made of child-safe materials with adjustable and removable seats, durable frames, and a handlebar that can withstand steering. It also comes in several colors suitable for your little girl or boy. Made of lightweight materials, it is easy to ride, use, store, or carry-around for your next trip to the park.
The perfect bike for your little one… Order it today through Amazon Prime! It's available in several color options, too!
5. Schwinn Elm 12-inch Balance Bike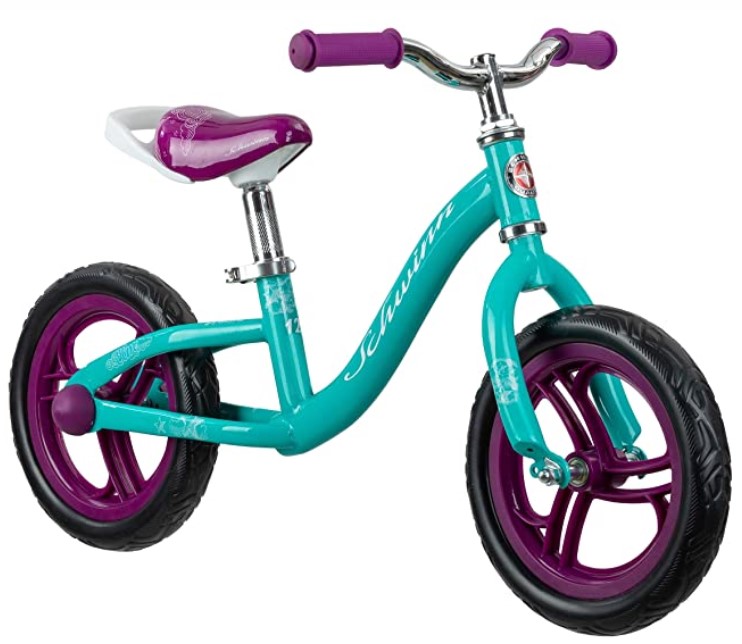 Fun, comfortable and safe, Schwinn Elm 12-inch Balance Bike is the perfect ride for your little one. Made with the delicate precision which Schwinn Bikes are famous for, this is not your typical shrunken version of an adult bike since this balance bike is specifically designed to suit young children.
Carefully designed to help young children develop balance and coordination, this bike is perfect for young riders aged 2-4 years old or 28-38 inches tall. Because the rider's safety is the number one priority, this bike prides itself in having safety features.
These include two easy-grip hand brakes, a SmartStart Steel frame to ensure durability, a kickstand for convenient storage, and training wheels that are easily removable. The seats are also adjustable to suit your growing little one!
With Schwinn's SmartStart technology and innovative design, reliable safety features, and not to mention three fun colors to choose from, your child is ready and confident to begin their riding journey.
Get them rolling on this Schwinn Elm 12-inch Balance Bike… From a trusted name in bike manufacturing! Give it a try!
---
related OUTDOORS "stuff"